In surveillance footage provided by Urbana police, Paris Thompson is seen leaving his job at County Market on Glenn Park Drive in Champaign on the day he was murdered: Jan. 23, 2008.
The purpose of longtime C-U news reporter CAROL VOREL's podcast series — "Cold Cases" — is to shed light on unsolved crimes.
Anyone with information about the 2008 murder of Paris Thompson at his Urbana apartment — just days after his 35th birthday — is urged to call detective Duane Smith or Urbana Police Investigations at 217-384-2330 or the Urbana police main number at 217-384-2320.
Those wishing to remain anonymous can contact Crime Stoppers by calling 217-373-8477 or going online to 373tips.com or via the free "P3 Tips" mobile app.
Do you have a Cold Case you'd like Vorel to chase? Email her at cvorel@news-gazette.media or call 217-351-5345.
ABOVE: In Jacksonville, Parionuya Wilson, daughter of the late Paris Thompson, visits his gravesite during Thanksgiving 2018.
By CAROL VOREL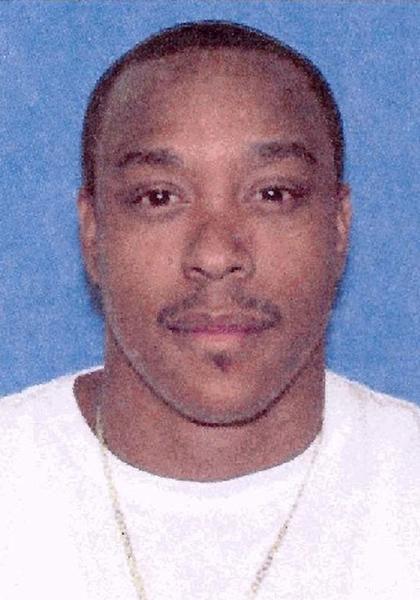 Eleven years after her son was gunned down in his Urbana apartment, Veronica Williams copes by praying.
"I just want justice, that's all," his mother said from her home in Detroit. "Like I say, I pray for the person who done this."
Her son, Paris Thompson (left), was shot to death on Jan. 23, 2008, three days after his 35th birthday. It's a case that still haunts family and detectives as they continue to chase leads.
"We need any rumors, any information whatsoever from anyone who was around in 2008 who may have heard idle talk about Paris' murder," said Duane Smith, financial-crimes investigator for the Urbana Police Department.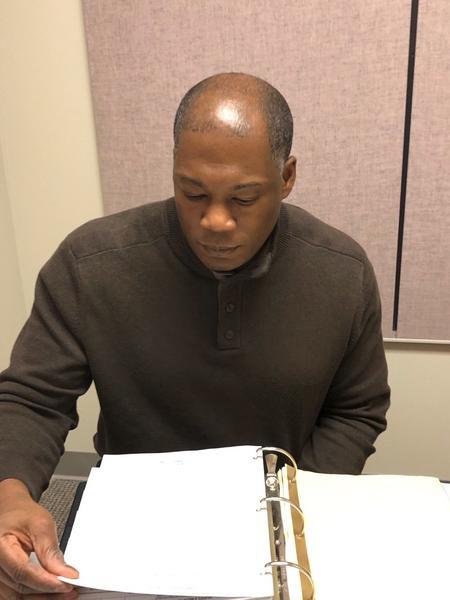 In 2008, Smith (left) led the investigation into Mr. Thompson's death inside the apartment he shared with his girlfriend at Sunnycrest Apartments at 1713 E. Florida Ave.
Days earlier, that apartment was crowded with visitors in town to attend the funeral of the father of Thompson's girlfriend.
"All of these factors also play into the investigation," Smith said. "It's part of the reason it's hard to latch onto a theory because there are just so many moving parts."
Here's what is known:
— On Jan. 23, 2008, Thompson left his job at County Market in Champaign around 2 p.m. He made and received phone calls between the time he left work and was found four hours later by his girlfriend in their apartment. He had been shot twice from behind — in the head and lower back.
"There had been signs of a struggle, tables overturned, chairs overturned," Smith said. "There was no forced entry into the apartment. So, we believe Paris knew who they were, or who he or she was, and let them in. And things took a bad turn in the apartment."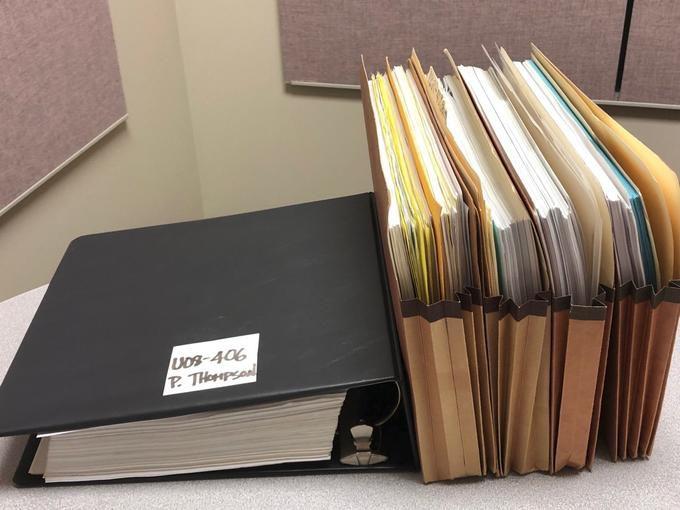 — Smith said drugs were found in the apartment, but declined to elaborate.
"We assume the drugs belonged in the apartment of Paris and his girlfriend," Smith said. "I will leave it at that."
— Smith said the leading theory is still that whoever Thompson allowed in was intending to rob him.
"We think they knew or reasonably knew that drugs could be there and they were going to take them," he said, adding that it appeared Thompson tried to flee when he was shot, his body found on the floor behind the door.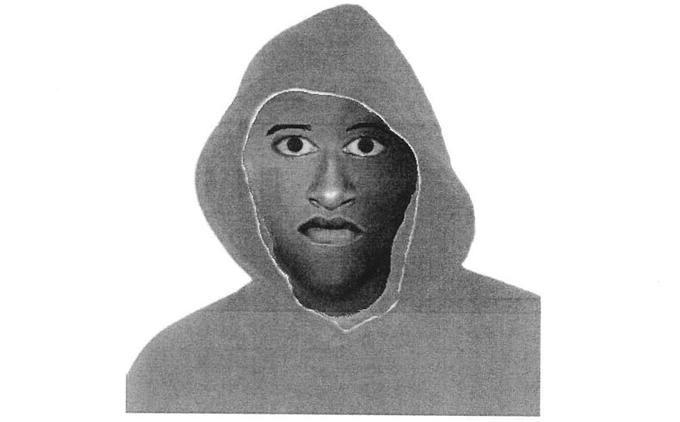 — Police released a sketch of a person of interest that remains in play today. Smith said two different people described essentially the same man on the day Thompson was killed, with one witness seeing Thompson talking to this man near County Market around noon and a second seeing him on the second floor of the building where Thompson lived.
"The question is why is this unknown guy with Paris around noon and then in his apartment building an hour before he is discovered shot and killed," Smith said. "We need to know who this person is, we need to understand the relationship between himself and Paris."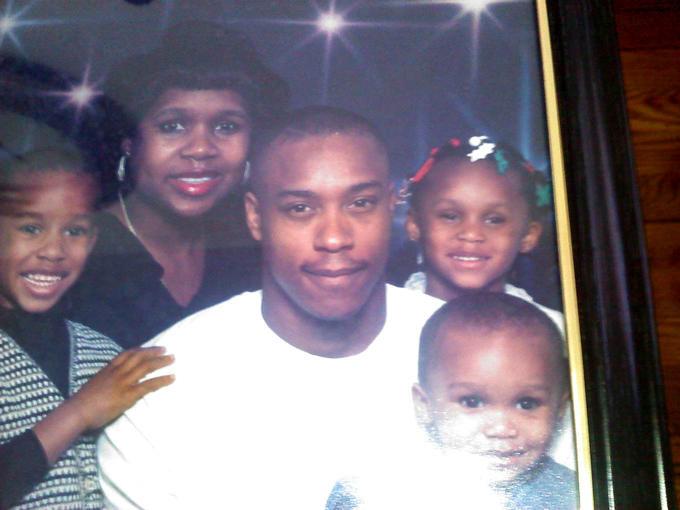 ABOVE: The late Paris Thompson is surrounded by, from left, his son Paris Thompson Jr.; his wife, Mechelle; his daughter, Parionuya; and his son Emmanuel.
Meanwhile, at home in Detroit, Veronica Williams waits for closure.
Finding her son's killer would mean "everything," she said.
"People don't realize it takes a split second for you to ruin your whole life. You ruin your life, your family's life, my family's life," she said. "Like I say, I keep whoever it is in prayer. And hopefully they turn themselves in."
Even in her pain, she added: "I forgive them."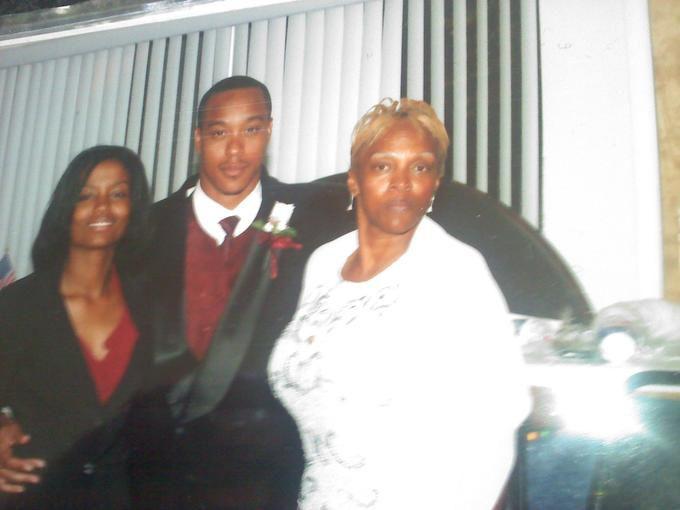 ABOVE: Veronica Williams, right, with the late Paris Thompson and his sister Maneesa Watts in a 2007 photo taken in Champaign.
A map of where the shooting took place is below: