COUNTDOWN TO NOV. 3: Insiders from both sides of the aisle preview a presidential campaign season like no other
If he had to put a number on it, David Wilhelm guesstimates his former boss shook somewhere in the neighborhood of "a gazillion hands, kissed only slightly fewer babies and appeared before and waded into crowds just about every day" for the better part of 1992.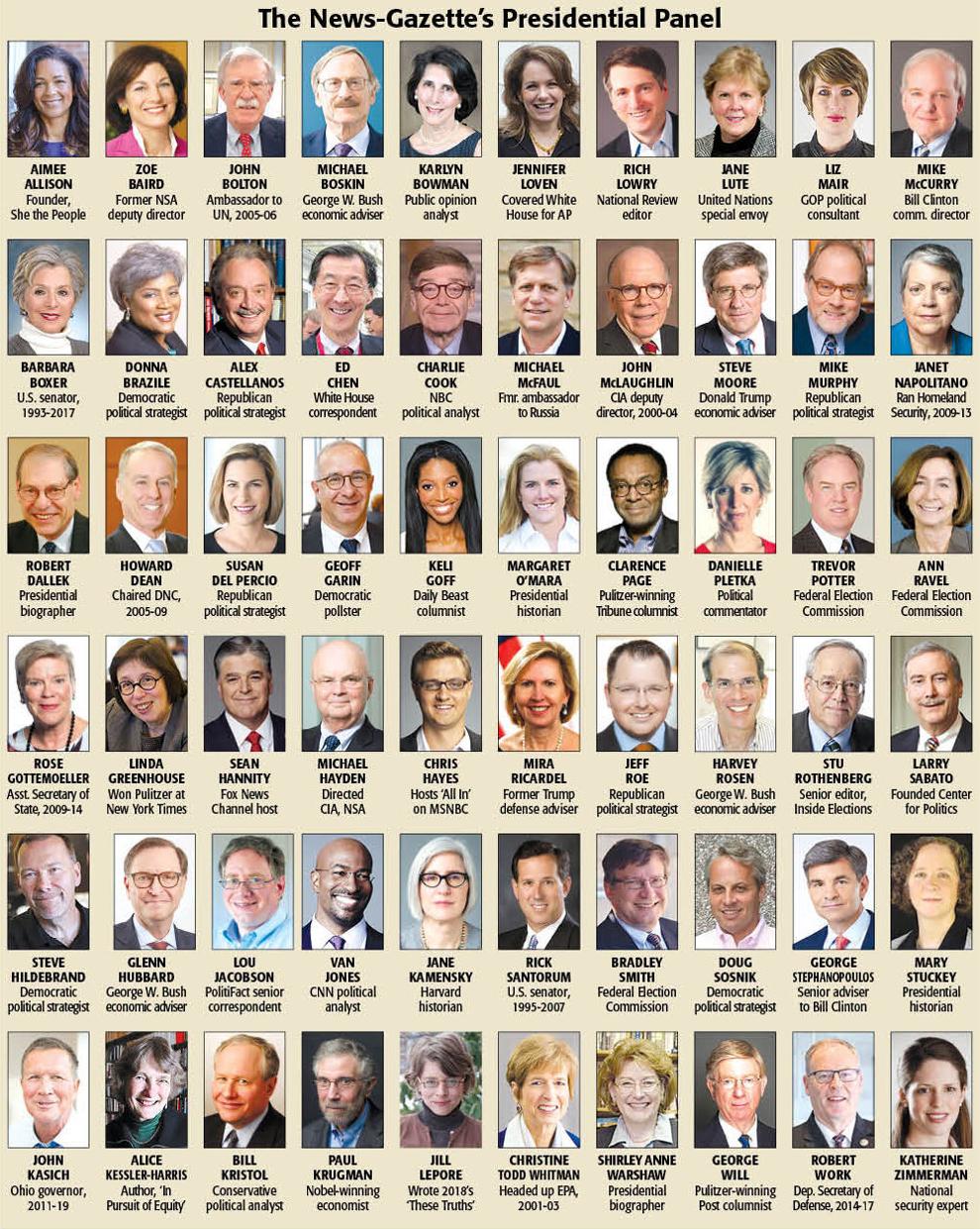 But then, no one loved being out and about like then-Arkansas Gov. Bill Clinton, whose presidential campaign the Urbana-born Wilhelm managed to victory against George H.W. Bush.
Twenty-eight years later, there will be very little, if any, posing for selfies or puckering up for smooches in the stretch drive of the 2020 race for the White House, as another Democratic challenger tries to make another Republican incumbent the 11th one-term president in American history.
The coronavirus pandemic has changed this campaign cycle in ways no one saw coming, from both major parties trading the traditional four-day conventions in packed arenas for small gatherings, to two Midwest college campuses pulling out as presidential debate hosts, to a push in many states to make mail voting the November norm.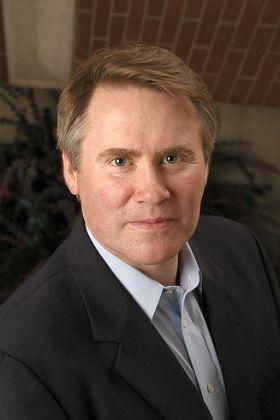 And at 77 and 74, the oldest nominees either party has ever put forward for president are also at higher risk for severe symptoms should either contract COVID-19, another curveball for the campaigns of Trump and Biden.
"No one from the world of campaigning prefers the 2020 reality," Wilhelm says. "But as the saying goes, we humans make plans, and God laughs. The really good campaigns are the ones that can adjust to new realities, and are able to run this year's campaign — not last year's."
With Monday marking three months till Election Day, Editor JEFF D'ALESSIO assembled a panel of 70 political insiders — Republicans and Democrats alike — for a blunt talk about issues, strategy and what could come next in a campaign season like none other.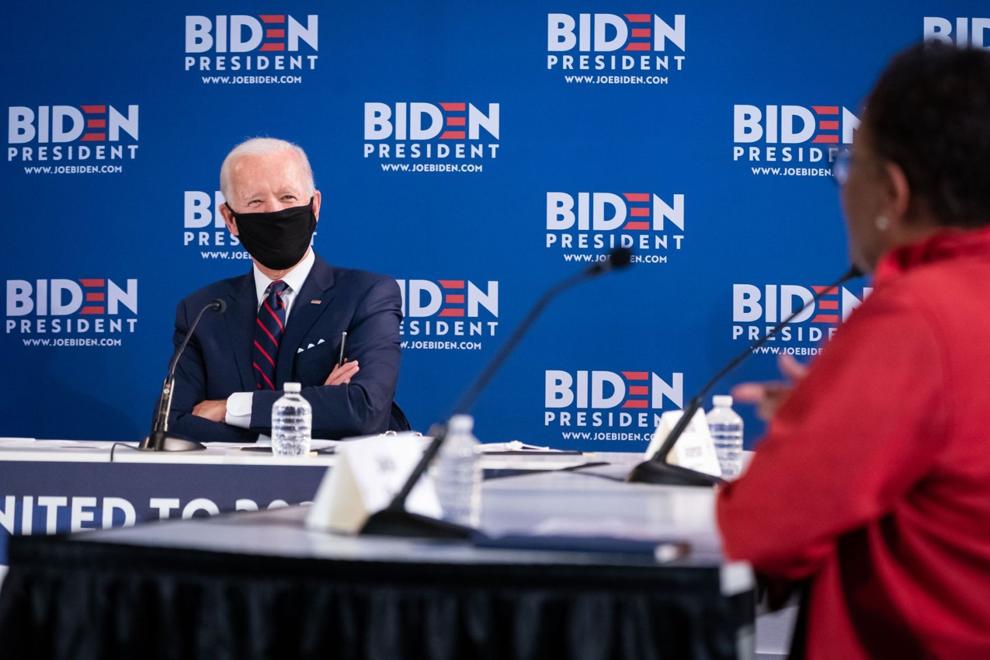 This week, Barack Obama's vice president plans to announce who his own VP will be. How much of a difference maker could the woman Joe Biden chooses for a running mate be when it comes to how people vote?
— Says GOP political consultant MIKE MURPHY, whose past clients include John McCain and Jeb Bush: "I'd say that very few people vote for or against the VP, but the message a given choice sends about the presidential candidate can be quite important — especially if the choice is poor and creates an opportunity for his or her opponent to exploit.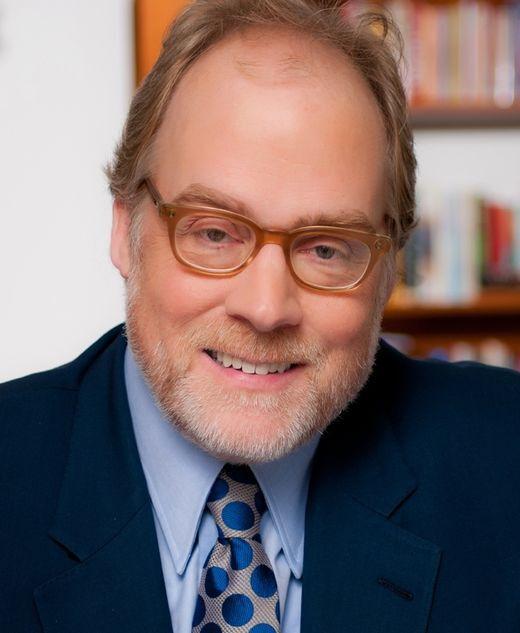 "(Sarah) Palin was good example, a drag on McCain by late September. If Biden chooses a VP who signals competence and moderation, it'll help him continue to do well in the all-important suburbs of the swing states.
"If he chooses a VP who is ideologically quite left and scary to those independent and centrist urban voters, he could give the Trump campaign a real opportunity to shift the focus of the race away from Trump's many problems and onto Biden.
"That could hurt Biden in suburban areas and be a big mistake."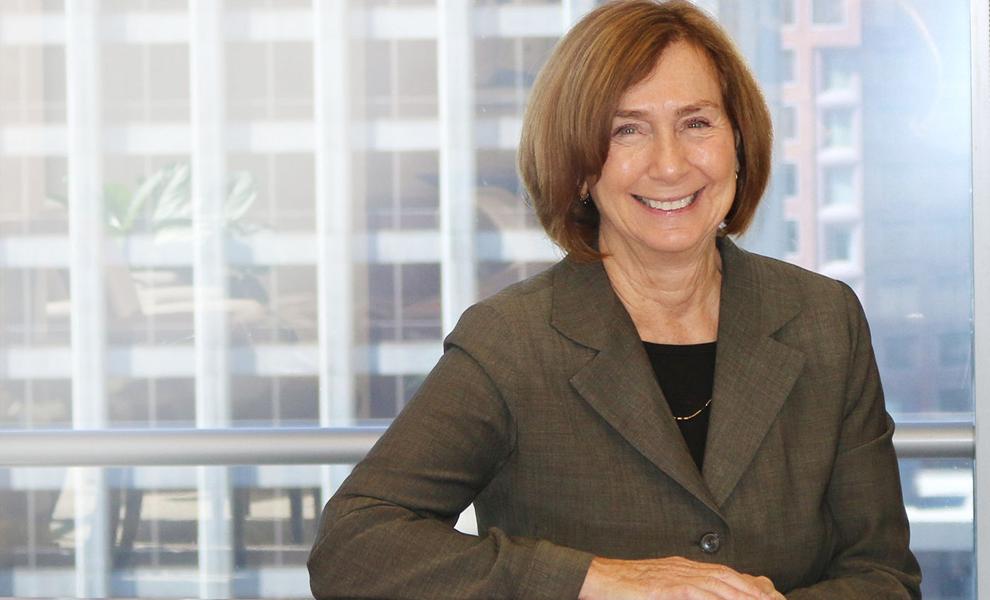 Just last Thursday, @realDonaldTrump tweeted that '2020 will be the most INACCURATE & FRAUDULENT Election in history' because of mass mail-in voting. Do arguments like that have any merit?
— Says former Federal Election Commission Chair ANN RAVEL, a Barack Obama appointee: "There is no merit whatsoever to the claim that there is a great risk of fraud in voting by mail.
"In fact, over the past 20 years, more than 250 million mail ballots have been cast in the U.S., and there have only been 143 convictions for election fraud related to mail voting.
"This is a fraud rate of .00006 percent."
— Says former FEC Chair TREVOR POTTER, a George H.W. Bush appointee: "Voting by mail, from home, is highly regulated and secure — there are systems in place to ensure ballots are only counted after the identity of the voter has been verified by election authorities through signature match, birth date check and the last four digits of a Social Security number.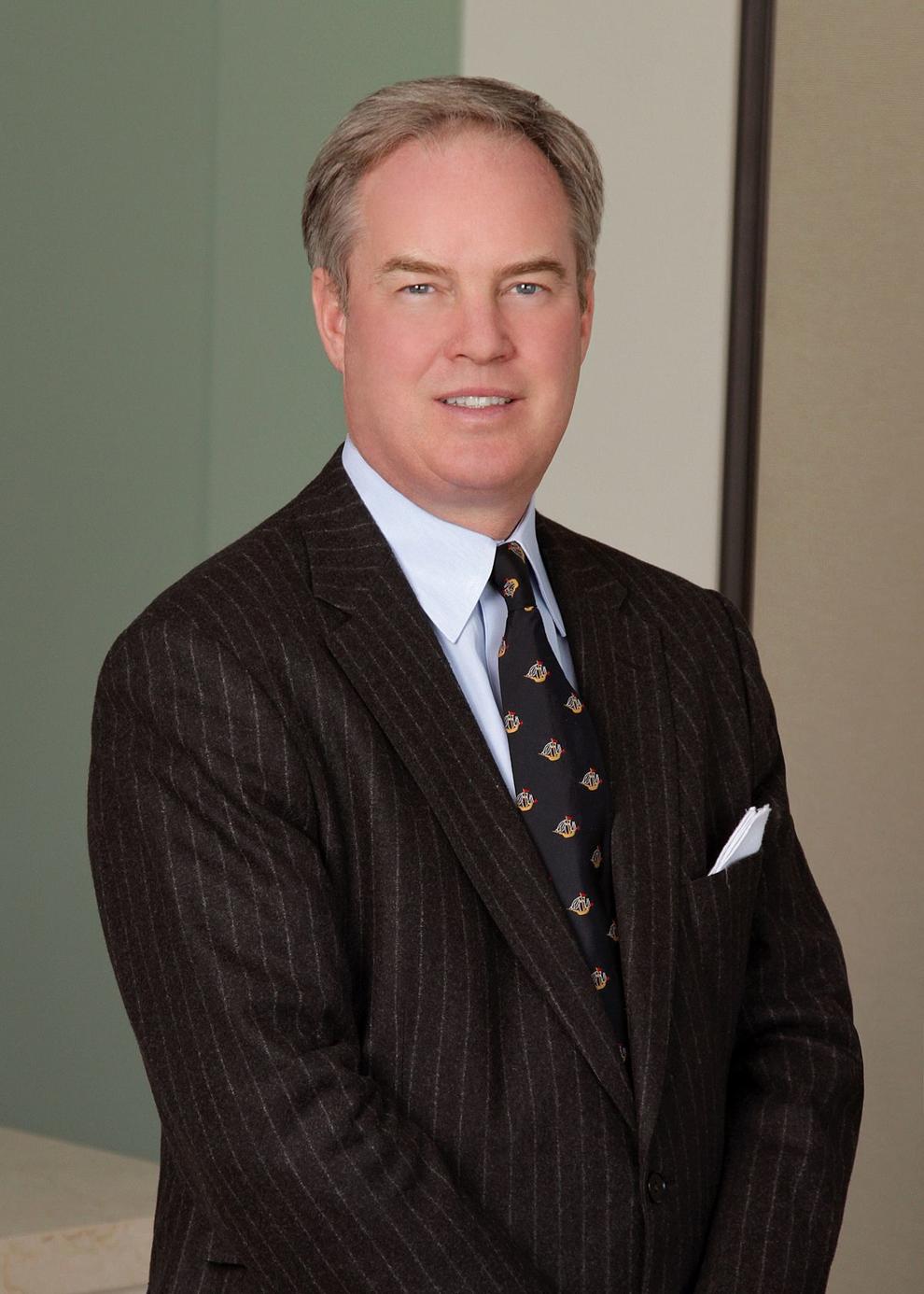 "President Trump, Vice President Pence, most of the cabinet and senior administration officials have all voted by mail this year, so others should have the same opportunity if they want — especially in the middle of a pandemic when people may reasonably fear health risks from crowded indoor spaces.
"At the same time, states should continue to provide convenient local in-person voting locations for those voters who prefer or need them — not everyone can vote by mail or wants to.
"One important issue is not fraud — Washington, Oregon, Utah and Colorado all vote entirely by mail with virtually no evidence of attempted fraud — but USPS mail service efficiency. There is a risk the post office could be overwhelmed by millions of mail-in ballots — so the post office needs additional funding now to deal with a wave of additional priority mail.
"Similarly, there is an obvious risk that counting lots of mail ballots will be time-consuming and take extra election staff — and election officials should be funded and prepared for that now, as well."
— Says former FEC Chair BRADLEY SMITH, a Bill Clinton appointee: "Absentee balloting has always been more prone to fraud than in-person voting. Until about March 15 of this year, that was not a controversial statement.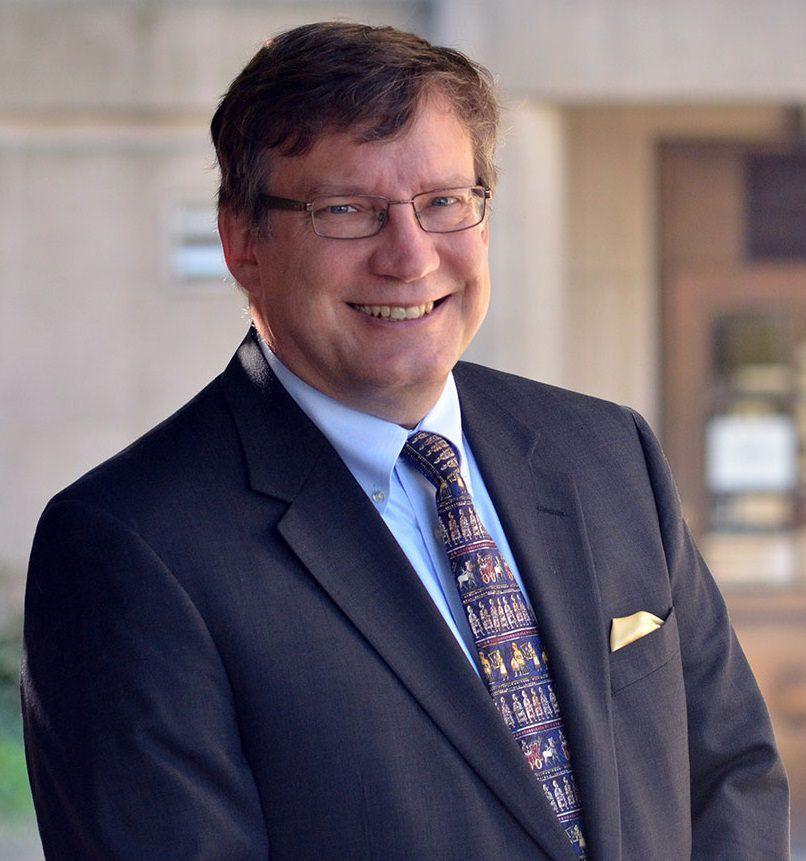 "Of course, not all mail voting is the same. Laws vary. For example, ballot harvesting — wherein any person can collect ballots and turn them in on behalf of the voter — is illegal in most states, because of the opportunities and incentives it creates for fraud, intimidation and coercion.
"I do not believe that voter fraud is widespread. I think the evidence available to us suggest that it is, indeed, quite rare.
"That said, those who downplay it as nonexistent also overstate their case. It does occur, and it can matter in very close races."
What exactly is at stake on November 3?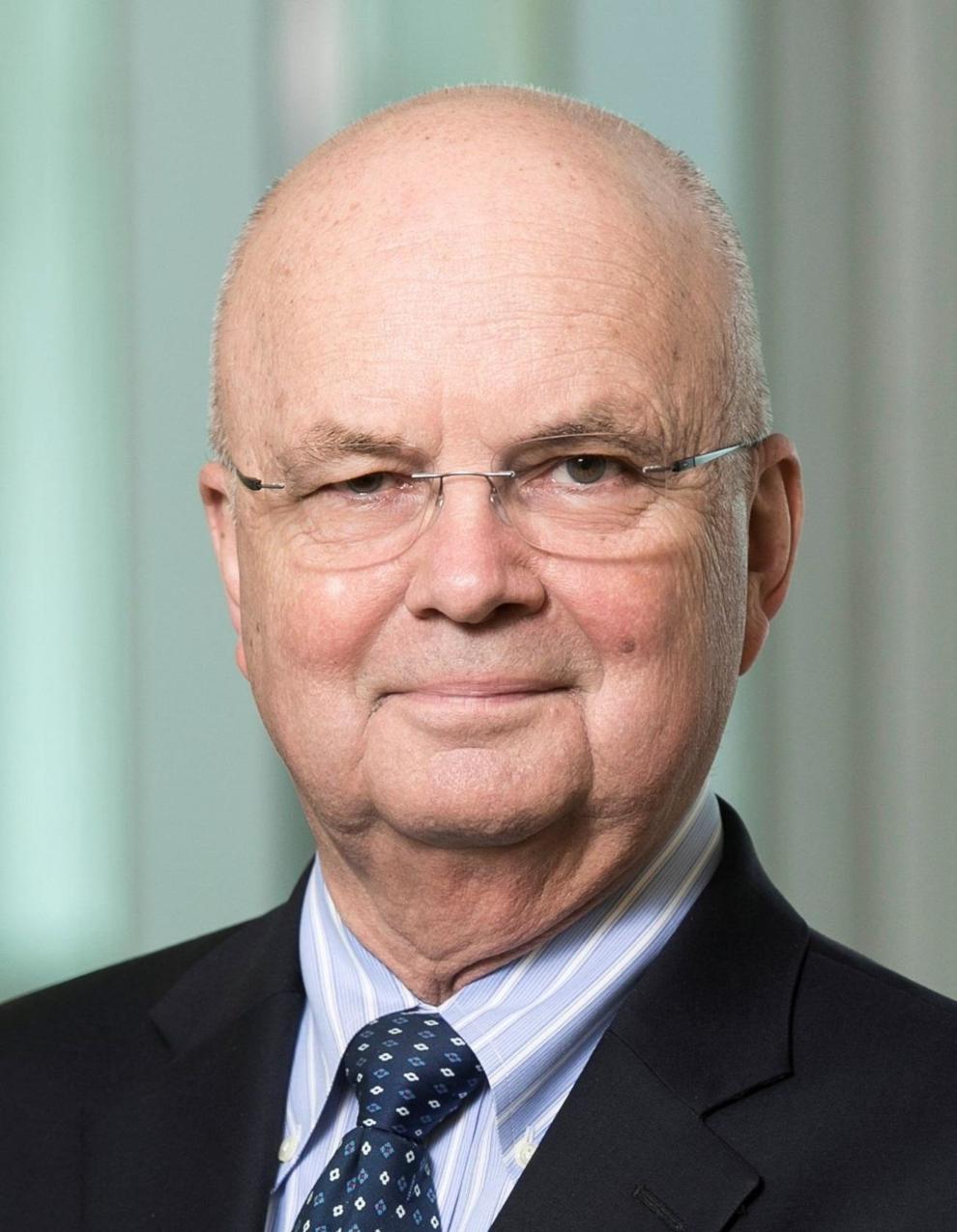 — Says GEN. MICHAEL HAYDEN, appointed director of the CIA by George W. Bush: "Nothing less than the future of the nation. If we have a new administration, we will have a lot of work to do to recover from four years of Trump. But if Trump wins a second term, this will be a different nation altogether. And there will be no hope of recovery.
"Truth is the ultimate victim. Trump does not know what the truth is. The longer he 'reigns,' the more we betray American ideals. What is America coming to? For the first time in my life, I am worried about my country."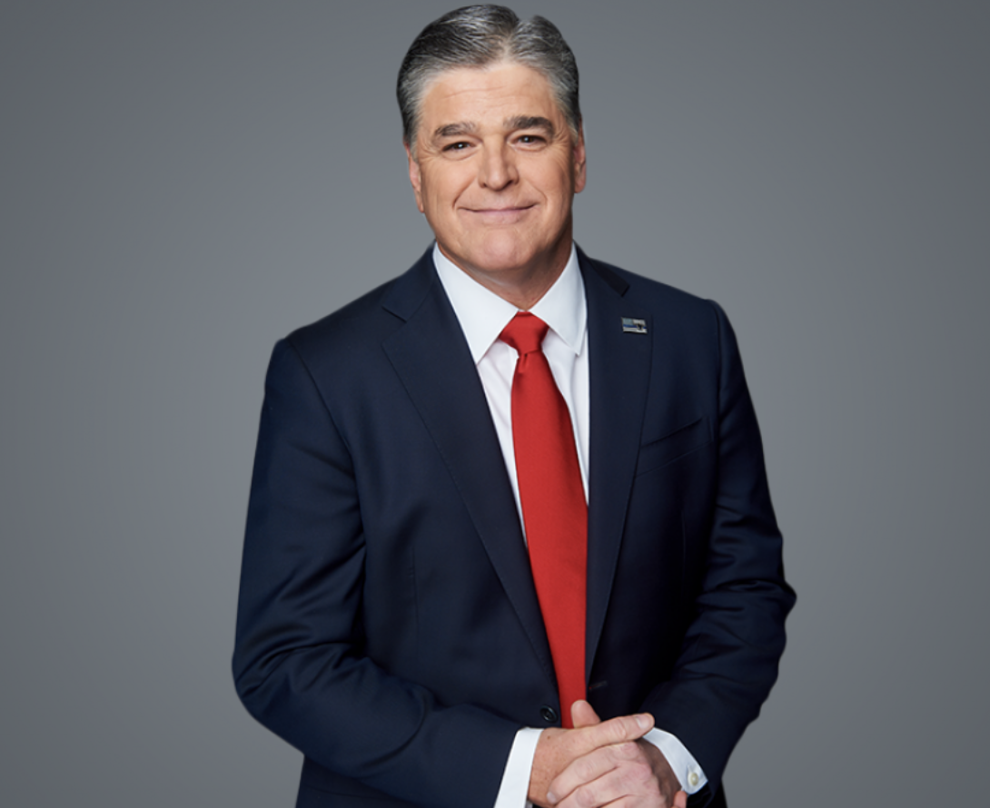 — Says Fox News Channel host SEAN HANNITY, whose new book ('Live Free or Die') is due out Tuesday: "We are at a tipping point in this country where we will either go the way of peace and prosperity or the way of safety and security or down the road of left-wing lawlessness and total anarchy and socialism.
"For these reasons, this is the biggest election of our lifetime."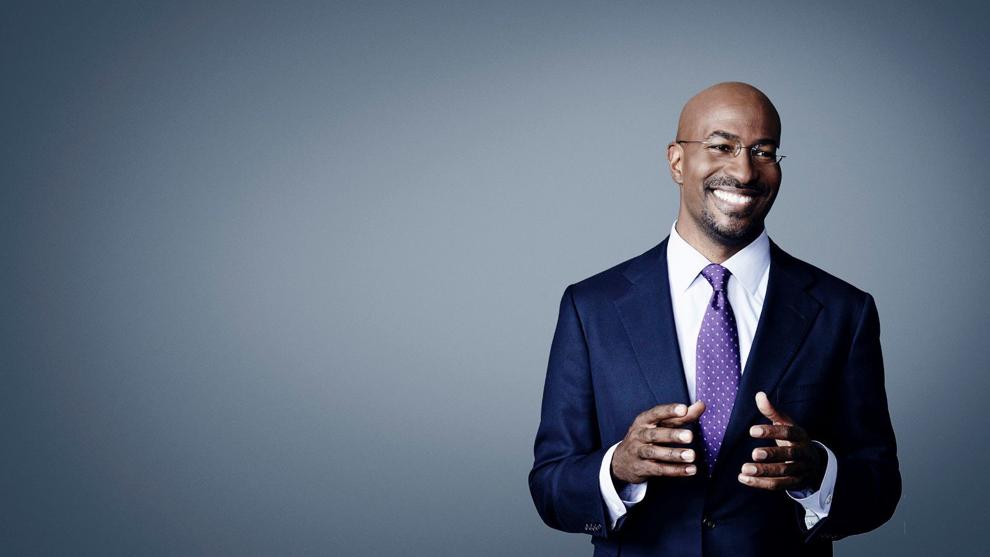 — Says CNN political commentator VAN JONES: "After this election, America moves down one of two pathways.
"Either we will barrel toward a new Dark Ages — characterized by war, unrest, disease, surveillance, authoritarianism and ecological collapse. Or we will keep alive the possibility of a New Enlightenment — characterized by partnership, prosperity and a growing capacity for peace.
"It's not just the fate of U.S. democracy, but the course of western civilization itself, that hangs in the balance."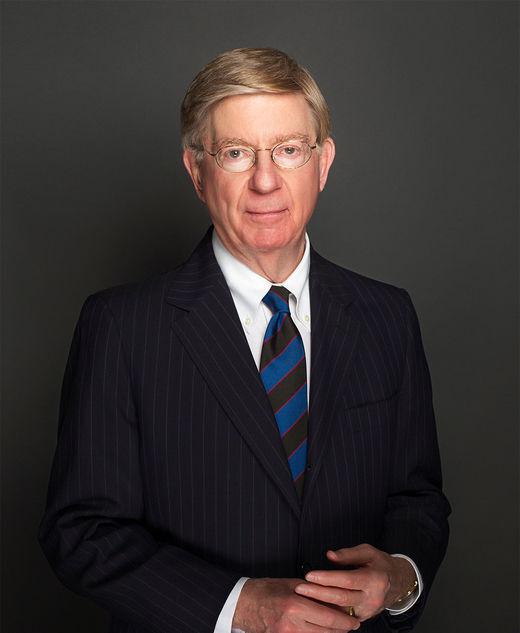 — Says Champaign native and Pulitzer Prize-winning columnist GEORGE WILL: "The question at issue in 2020 is whether the nation wants to live with an ever-more-coarse civic culture, or whether it wants a restoration of a politics of conciliation.
"All policy debates are secondary to this consideration."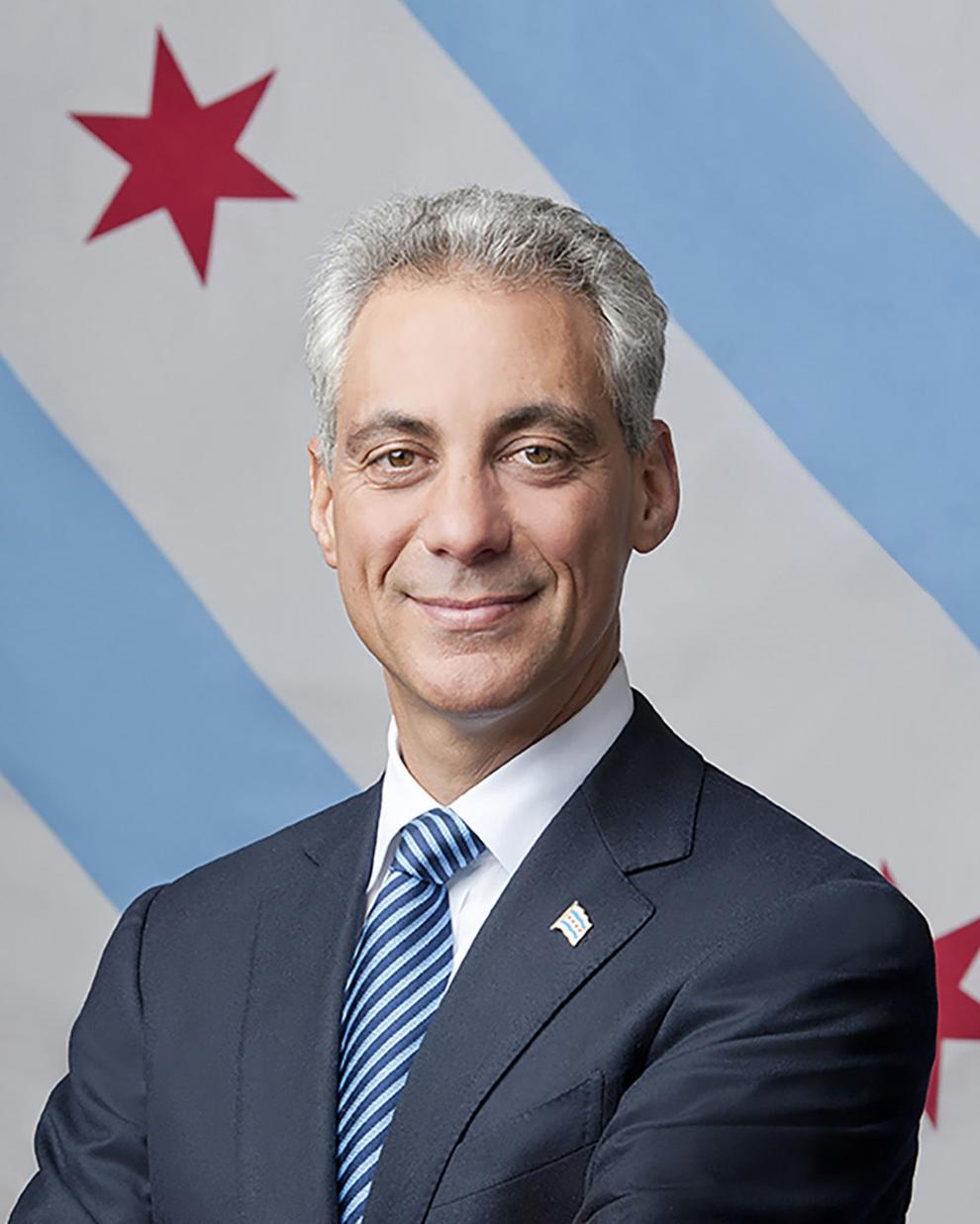 — Says former Chicago mayor and Obama White House chief of staff RAHM EMANUEL: "The stakes are huge. Because while there have been policy differences between candidates in the past, there was a basic agreement about America at home and abroad.
"Today, it is two starkly different visions and assumptions. So the stakes are as big as when Roosevelt faced Father (Charles) Coughlin and (Charles) Lindbergh."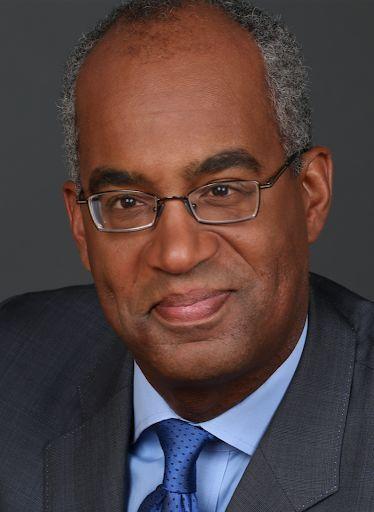 — Says Republican political strategist RON CHRISTIE, a former Dick Cheney staffer: "The stakes are high for the November election for the direction America will take in the coming years. Should Trump lose the presidency and the Republicans lose the Senate, one political party will chart the course of our country for years to come.
"I have always been a proponent of divided government as it allows for negotiation and deliberation. One need look further than my home state of California to ascertain the impact of one-party government could have for all 50 states."
Finish this sentence: Between now and Nov. 3, I wouldn't be surprised to see …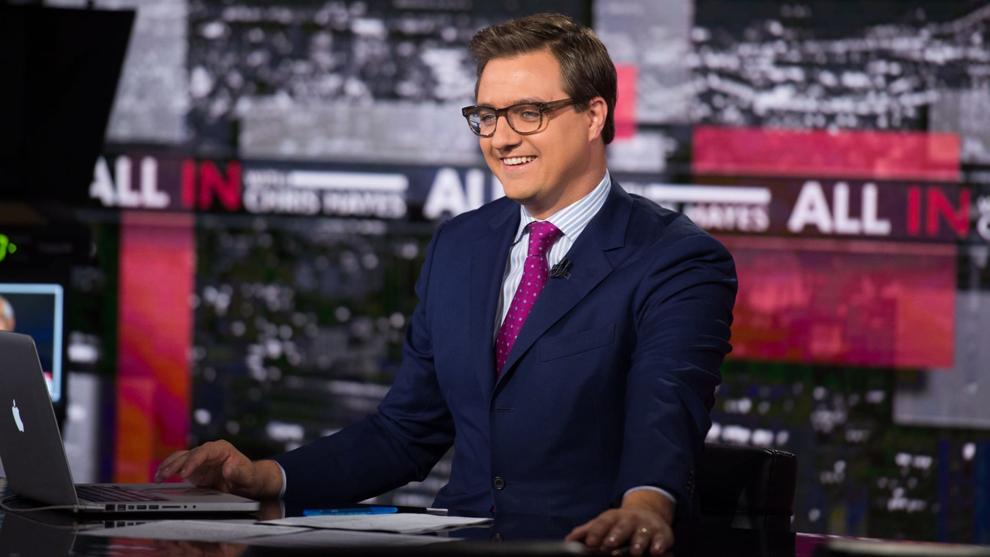 — "A climate disaster that's worse than anything we've seen in the last decade," says MSNBC host CHRIS HAYES.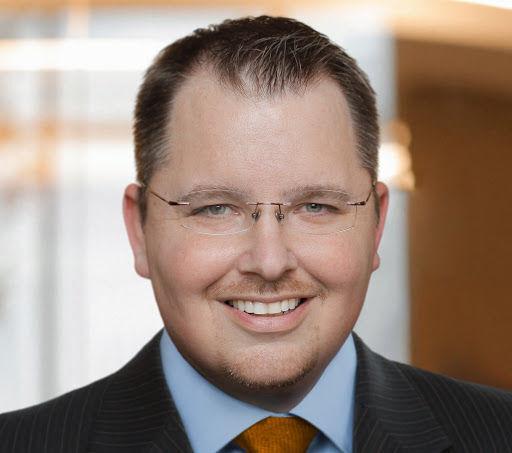 — "Joe Biden make a gaffe that will reorient the entire presidential race and national political dynamics," says Republican strategist JEFF ROE.
— "In the face of further collapsing poll numbers, Trump resigns and turns over the reins to (VP Mike) Pence," says ED CHEN, longtime former White House correspondent for the Los Angeles Times.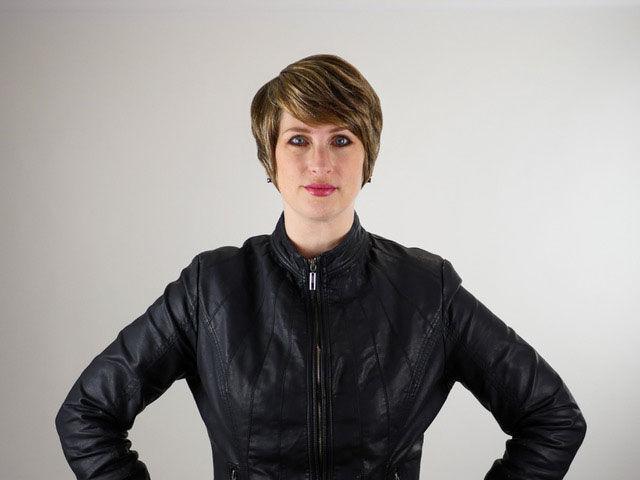 — "President Trump contract the coronavirus," says political communications consultant LIZ MAIR.
— "Many Senate Republicans walking away from Donald Trump," says Democratic strategist STEVE HILDEBRAND.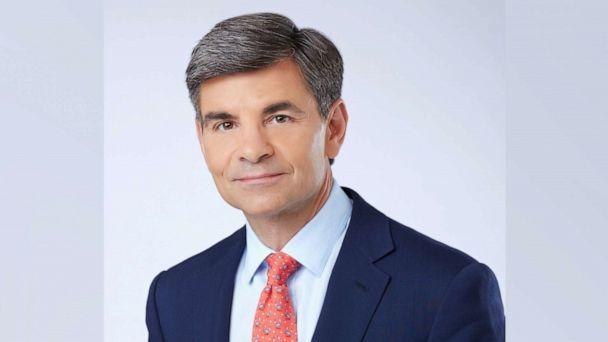 — "A 20 percent drop in the Dow," says ABC News anchor and former White House communications director GEORGE STEPHANOPOULOS.
— "President Trump has — or more likely, falsely claims to have — a COVID-19 vaccine by November 3rd," says JENNIFER LOVEN, former president of the White House Correspondents' Association while on the beat for The Associated Press.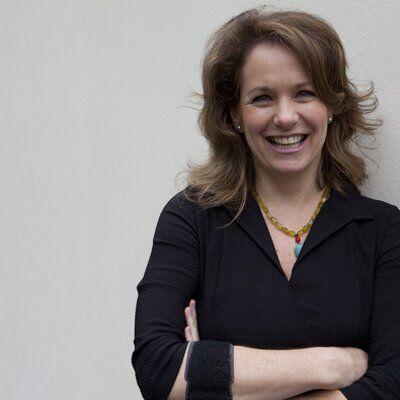 "Given the exhausted state of the country, key voter blocks — such as college-educated women — could feel so relieved that they both believe him and experience extreme amnesia about the terrible job the president had done before, on every front, in this pandemic.
"And this could result in them holding their noses on his personal behavior and flocking to re-elect Trump out of gratitude and a hope he would be the better shepherd for an economic recovery. The Biden campaign would be smart to talk now and aggressively about much more than Trump's pandemic performance to be not caught flat-footed by such a scenario."
— "Donald Trump regaining traction in the election because the Democrats seem bound and determinate to alienate their base, his base, and a lot of people in between," says DANIELLE PLETKA, senior fellow for foreign and defense policy with the American Enterprise Institute.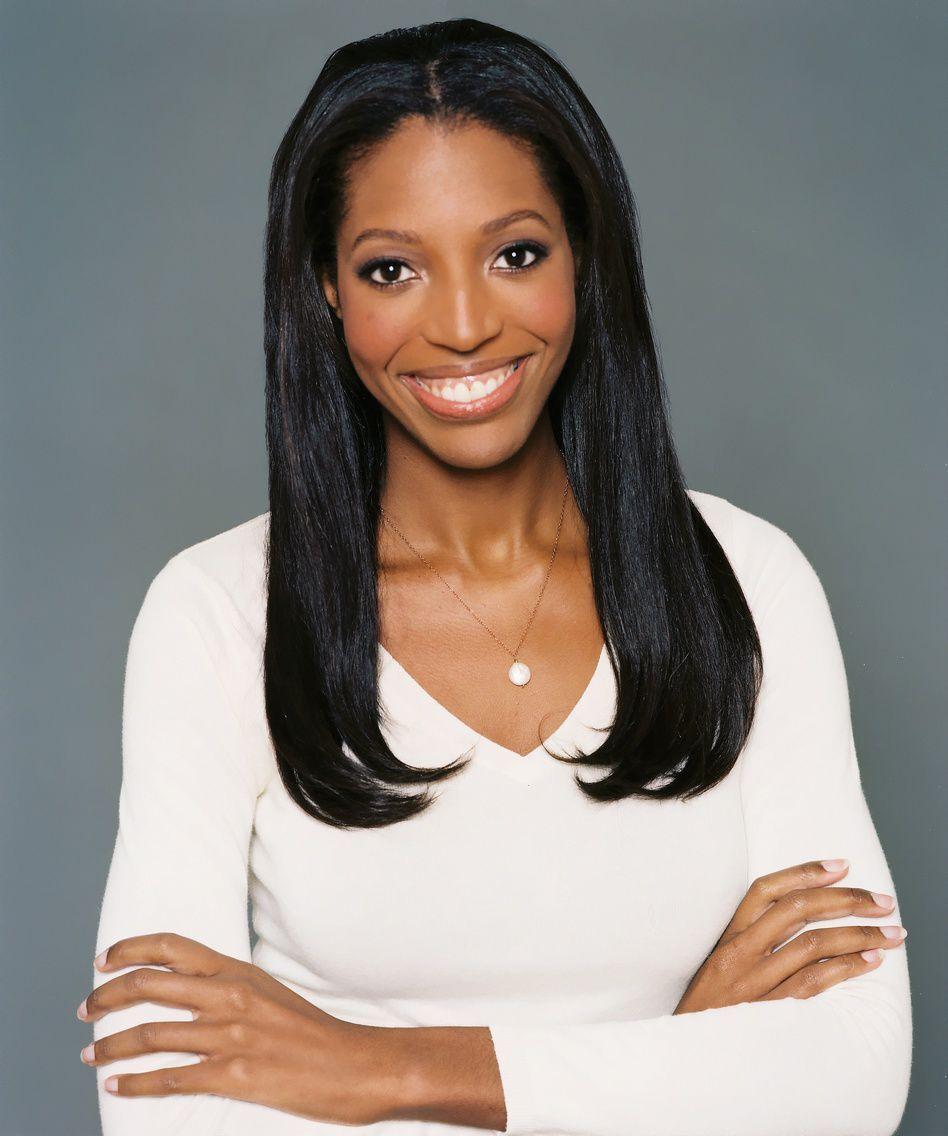 — "Even more engagement from those voters who didn't bother to vote four years ago than from voters who actually did," says Daily Beast columnist KELI GOFF.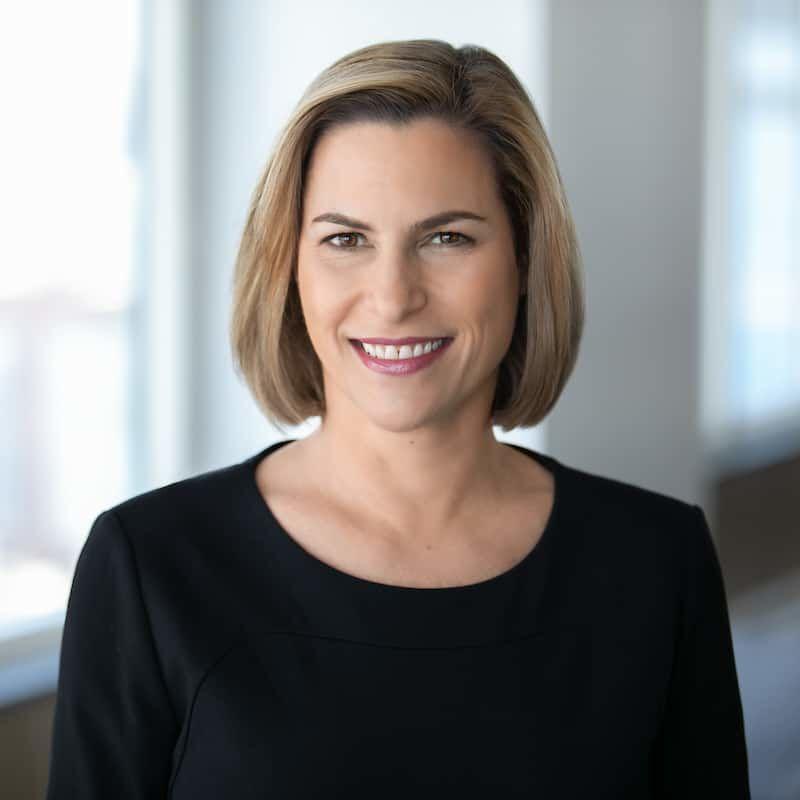 — "On July 23, 2019, President Trump said, 'Then I have an Article 2, where I have the right to do whatever I want as president.' Make no mistake, he believes it, which is why I believe it is completely possible that he will declassify selective information to discredit every and any democrat he deems a threat to his re-election," says Republican political strategist SUSAN DEL PERCIO.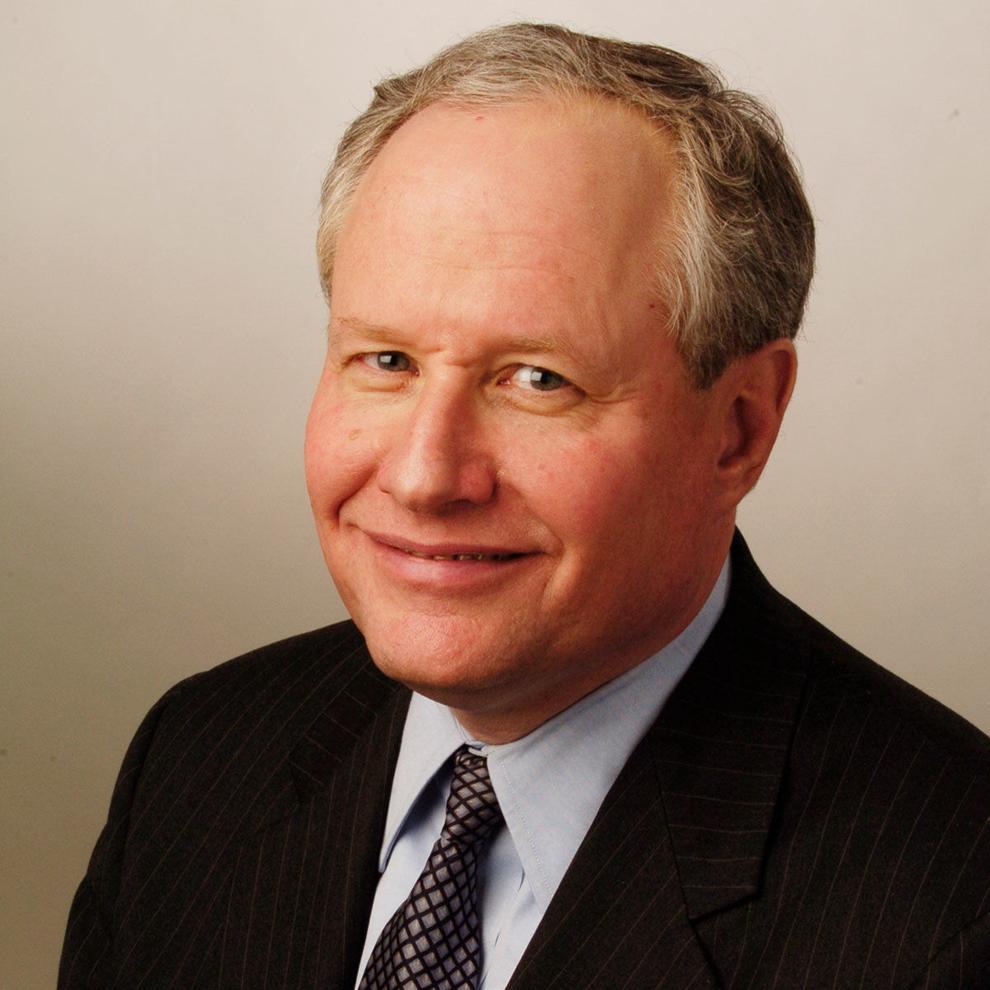 — "Donald Trump flying to Pyongyang to sign a peace treaty with Kim Jong-un," says conservative political analyst BILL KRISTOL.
— "That multiple indictments of FBI officials and Obama appointees turn the Russian scandal into the deep state Obama/Biden scandal, adding another twist in this election," says 2012 and '16 Republican presidential candidate RICK SANTORUM.
— "Trump's new postmaster general try to shut down or slow down the mail in certain localities in order to try to suppress votes for Biden,"  2004 Democratic presidential candidate HOWARD DEAN says.
If you were advising Biden, what's the line you'd want him to cite from memory every time someone stuck a microphone in his face between now and Election Day?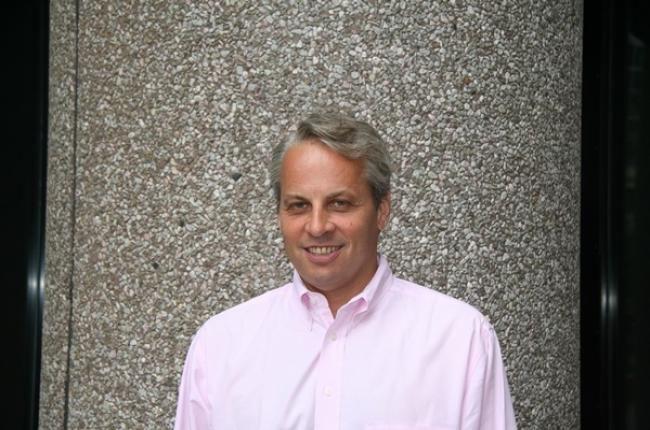 — Says Democratic political strategist DOUG SOSNIK: "I think he is already saying it: 'This election is about you, the voter, and not about me. As your president, I will focus on your interests, not mine.'"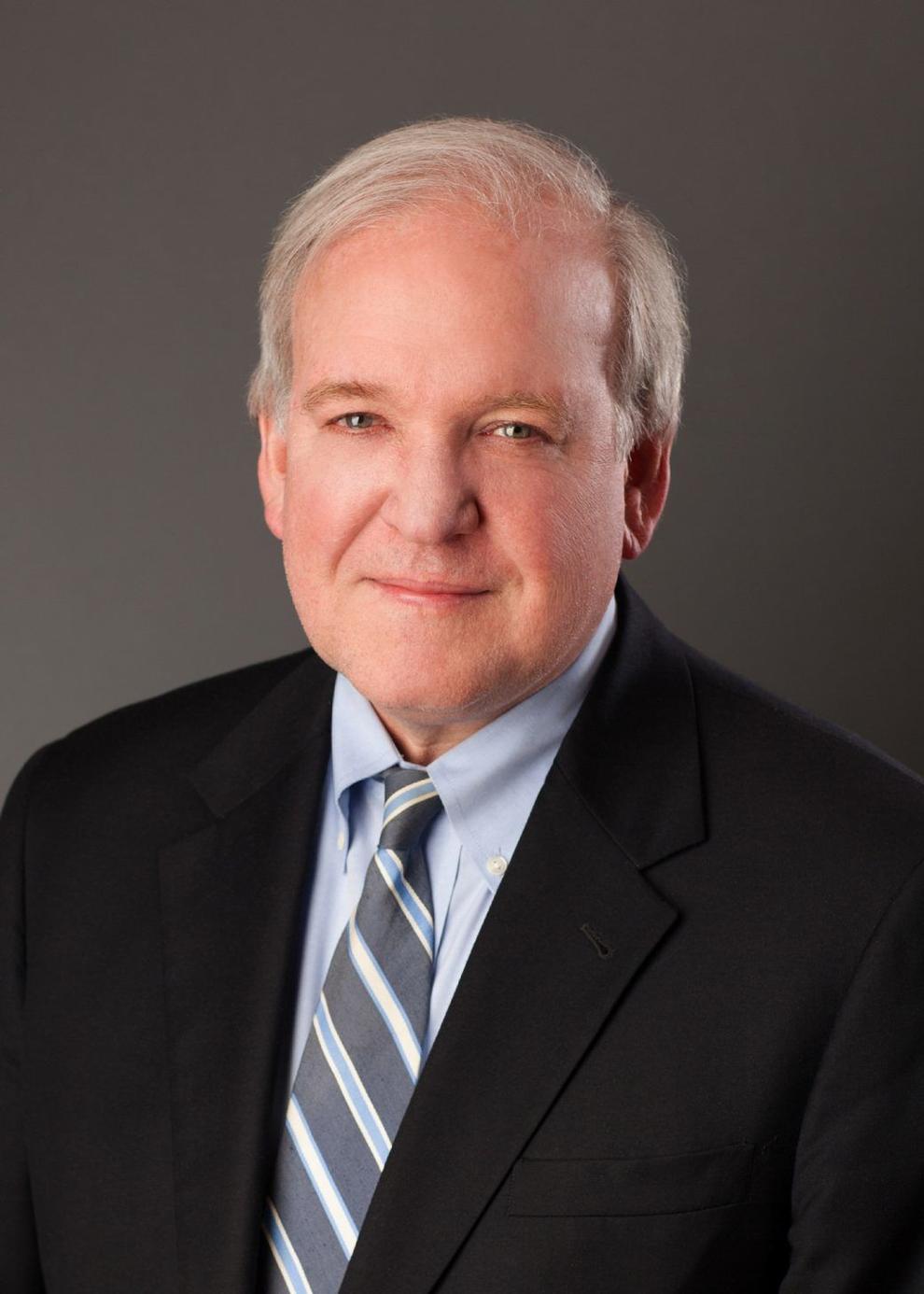 — Says MIKE McCURRY, White House press secretary under Clinton: "America is great because we all work together to make it great and when I am president, everyone — regardless of creed, ethnicity, economic circumstances, race or sexual orientation — will be part of building the future we want for our beloved country."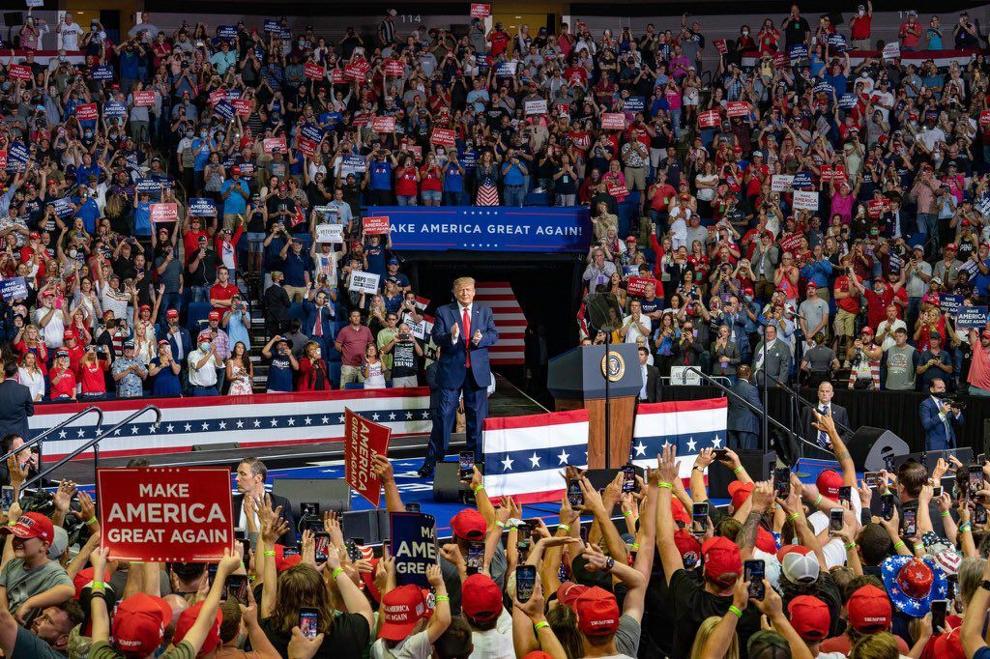 Same question but for President Trump — what would be your go-to line for him?
— Says RICH LOWRY, editor of the conservative National Review: "This isn't about me — it's about the country."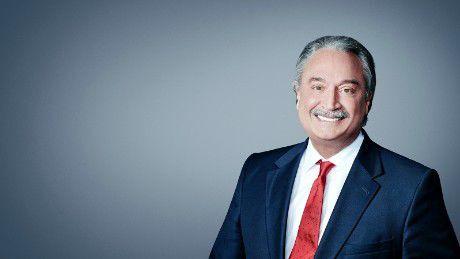 — Says GOP political consultant ALEX CASTELLANOS, whose past clients include Bob Dole, Mitt Romney and the brothers Bush: "I wish there is one sentence he could say that would turn things around for him, but there isn't. I'm afraid this cake is baked.  And it is not something Donald Trump is going to like.
"Right now, we are repeating the 2016 election except Trump is in worse shape with college-educated women, suburbs, independents, older women … even his MAGA core has shrunk.
"And as the old Irish poet used to say, 'The best lack all conviction and the worst are full of passionate intensity.'
"So I would urge him to say, 'You are going to miss me when I'm gone. See you in 2024.'"
Before COVID-19, it seemed like the president was intent on making the economy the centerpiece of his re-election campaign. Is there a version of that argument that can still win over voters, or is that completely out the window?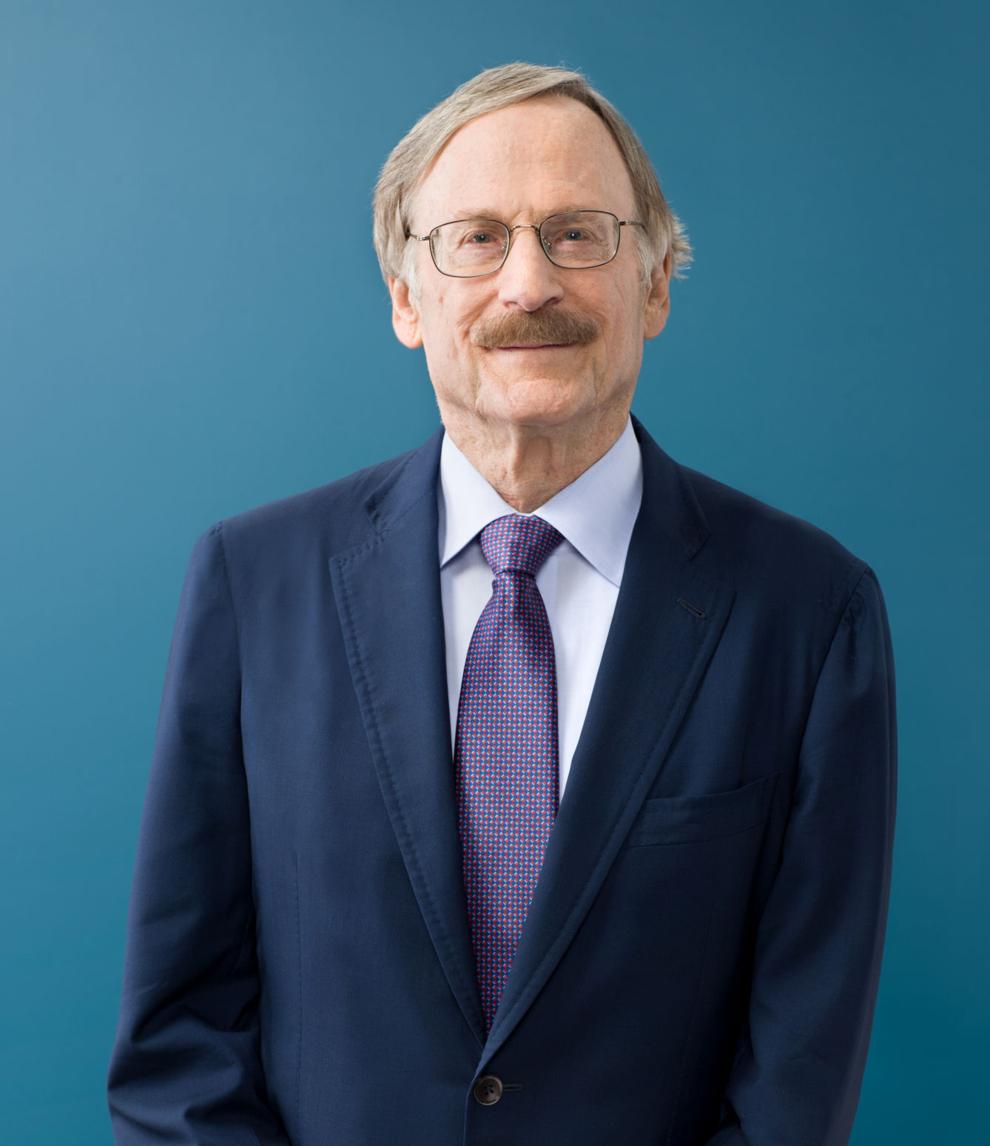 — Says MICHAEL BOSKIN, who chaired George H.W. Bush's Council of Economic Advisers: "Trump's best message would be that his low taxes and less regulation turned the Obama-Biden slowest economic recovery since World War II into the best economy in 50 years and that same stark choice is what's at stake in this election.
"Biden's massive tax hikes and regulation, even more extreme than were Obama's — also in the midst of an economic crisis — will produce the same slow economic growth and high unemployment.
"Trump's low-tax, only-necessary-regulation recipe will get us back to the plentiful jobs and rapid wage growth we enjoyed pre-COVID."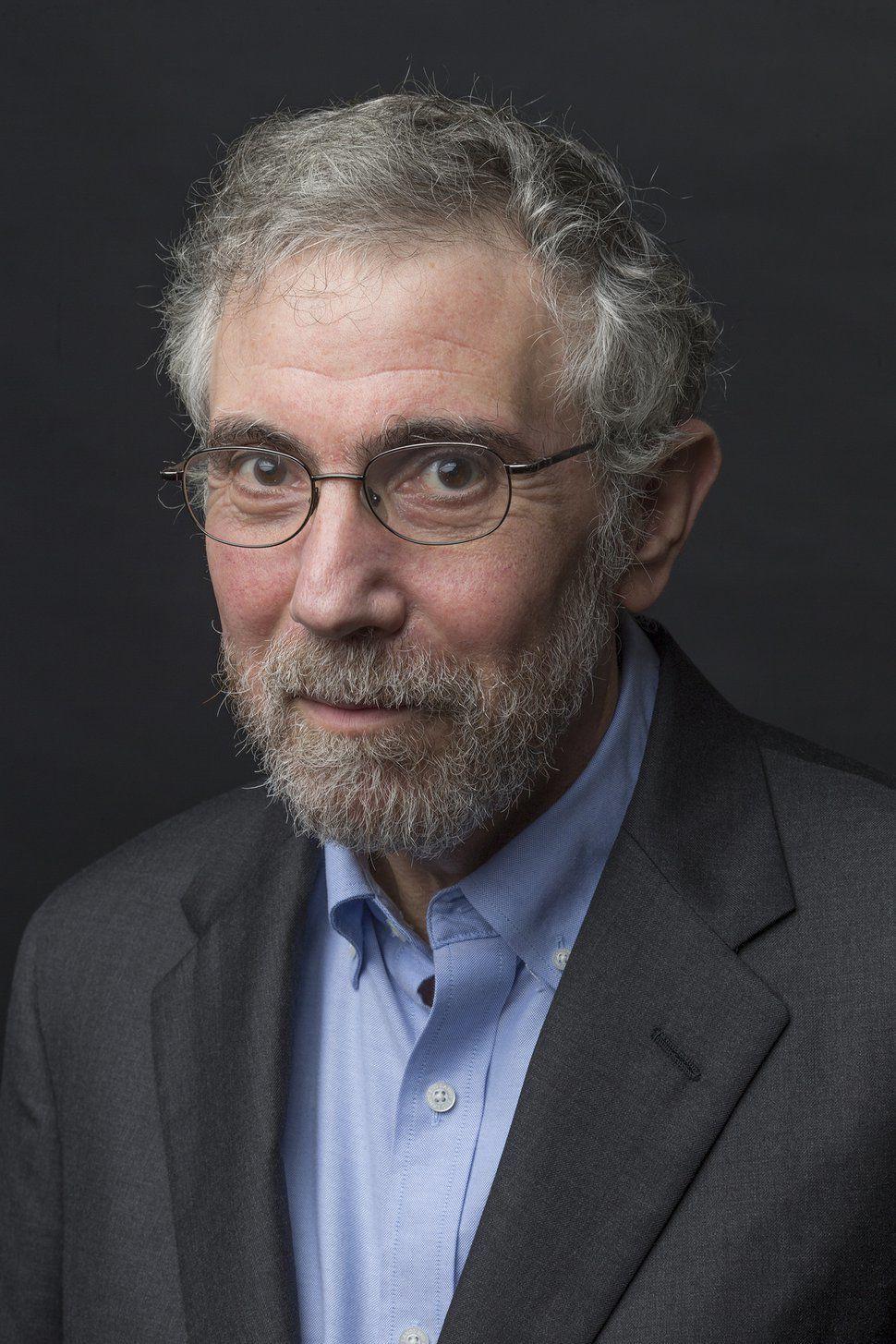 — Says PAUL KRUGMAN, who was awarded the 2008 Nobel Prize in Economic Sciences: "I don't see it. Big job numbers in May and June did nothing for Trump's polls, the July number will be somewhere between disappointing and lousy, and there just isn't enough time for a turnaround that will impress voters before the election."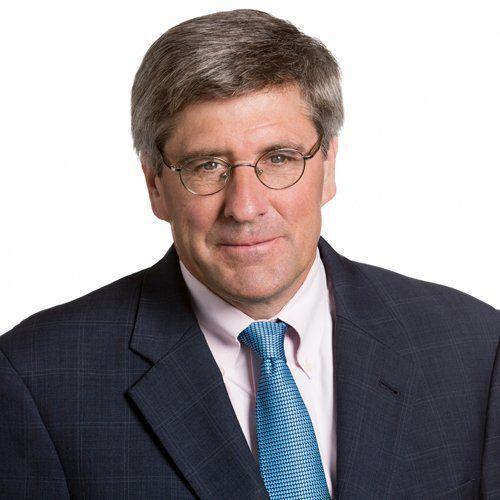 Says University of Illinois grad grad and former Trump economic adviser STEVE MOORE: "Yes: 'I rebuilt the economy once and I can do it again. Tax cuts, deregulation and America energy — three things Biden is against.'"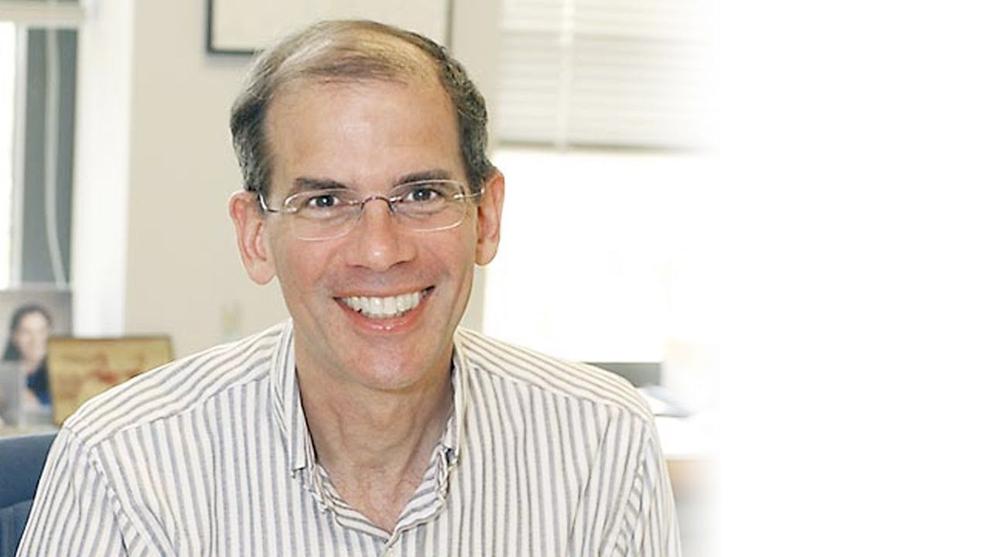 — Says HARVEY ROSEN, who chaired George W. Bush's Council of Economic Advisers: "I guess that the President could say that he did everything he could to help the economy grow after the shutdown-induced downturn.
"But this is a long shot for him and its efficacy will depend, of course, on how the economy actually does during the next few months."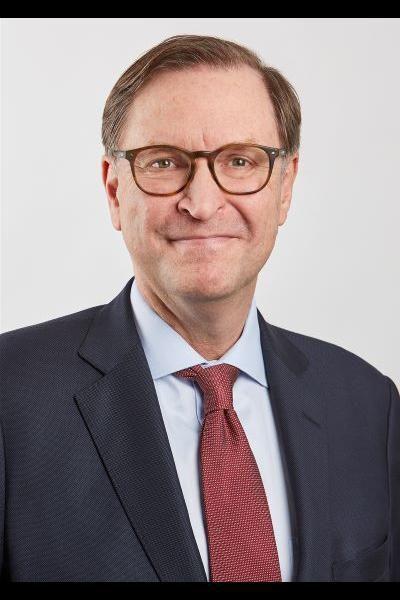 — Says GLENN HUBBARD, who chaired George W. Bush's Council of Economic Advisers: "The economy can and should be a potent theme for both candidates. A compelling Republican plan could center on growth, opportunity and work.
"We need to support work — significant expansion of the Earned Income Tax Credit, including for childless workers and well-funded Personal Reemployment Accounts to support incomes and skill development as the labor market changes."
Which states will the campaigns be paying extra close attention to on Nov. 3?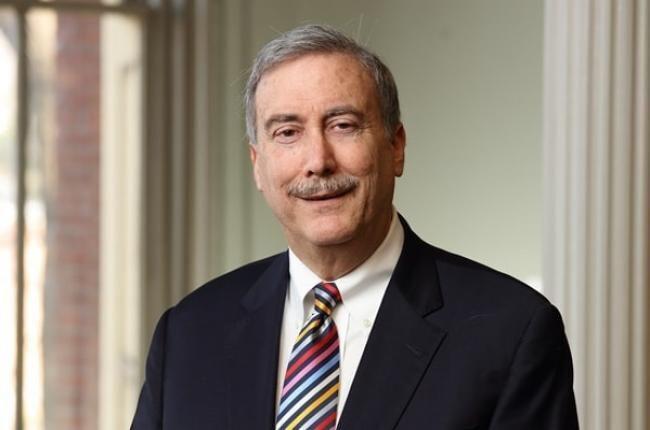 — Says LARRY SABATO, director of the University of Virginia's Center for Politics: "If Texas is even close to being in play, then Biden will win the White House. Deciders would have to be Arizona, Michigan, Pennsylvania, Wisconsin.
"If three of these four go to one candidate, then that candidate will win.
"Florida is always close, but Republicans have been winning it consistently of late. If Biden wins Florida — even by the tiniest margin — game over."
— Says Inside Elections senior editor STU ROTHENBERG: "I'll probably watch as many as a dozen states to see who will win but also whether a large anti-Trump wave is developing.
"My keys are Pennsylvania, Wisconsin, Arizona and Florida. But I'll also keep an eye on Michigan, North Carolina, Georgia, Iowa, Texas, Ohio, Minnesota and New Hampshire.
"If I had to pick three states that will be the best indicators of the election's outcome, I'd definitely go with Wisconsin, Arizona and Florida."
— Says PolitiFact senior correspondent LOU JACOBSON: "The nine I see as potentially going either way are Texas, Iowa, Georgia, Ohio, North Carolina, Florida, Arizona, Pennsylvania and Wisconsin, all of which Trump won in 2016.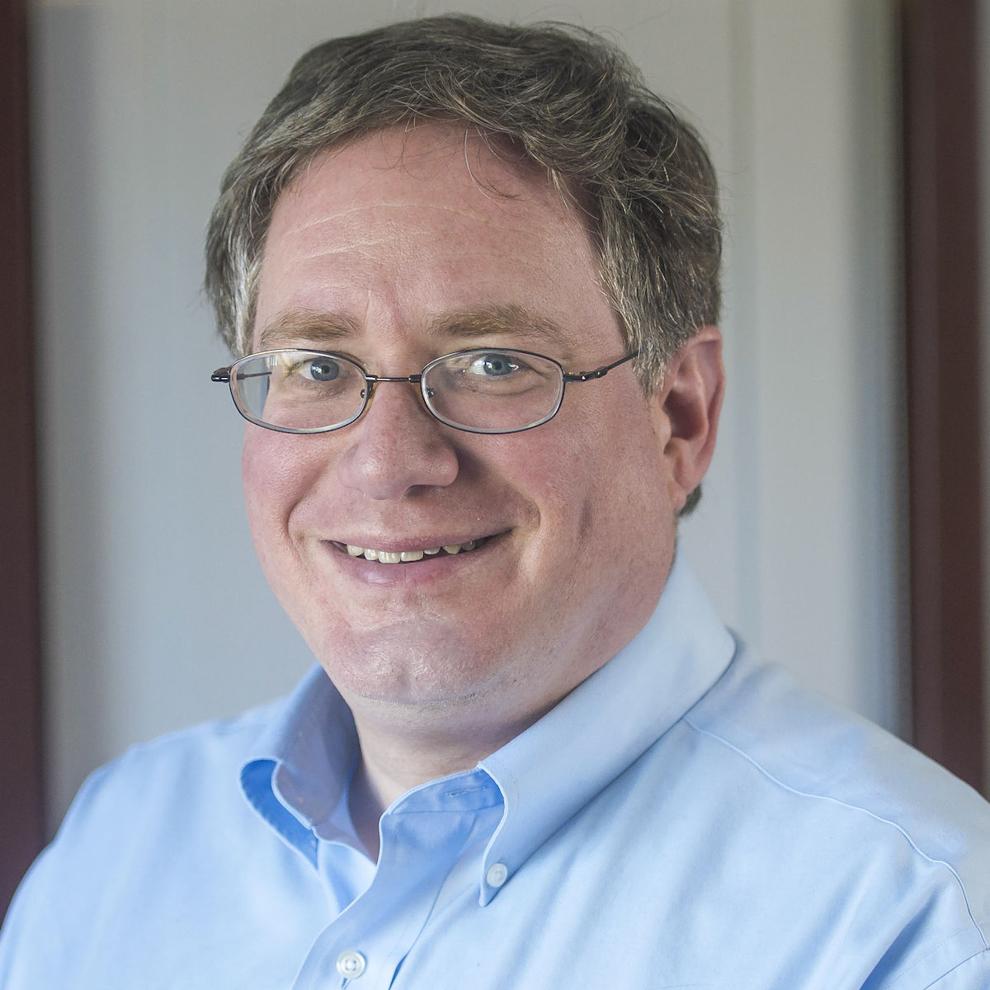 "Potentially, the Democrats will be playing defense in four states — New Hampshire, Nevada, Minnesota and Michigan — but if Biden's doing as well as he's polling now, then Trump will have a hard time peeling off any of those states.
"On the flip side, if Biden keeps or improves his standing, he could come close in another handful of longer-shot states. If Biden somehow collapses, of course, all bets are off.
"The way things stand now, states like Pennsylvania, Wisconsin, Florida or Arizona are well placed to be Biden's victory-maker."
— Says CHARLIE COOK, editor and publisher of The Cook Political Report: "It looks like there will be a half-dozen critical states in determining the outcome of the election: Three from the Frost Belt — Michigan, Pennsylvania and Wisconsin; three from the Sun Belt — Arizona, Florida and North Carolina.
"Biden is currently ahead in all six.
"None of the 20 states that Hillary Clinton carried in 2016 are in much danger of going to President Trump this year. Minnesota would be the closest but Biden has a very healthy lead there. 
"Ten of the 30 states that voted for Trump in 2016 are currently in play.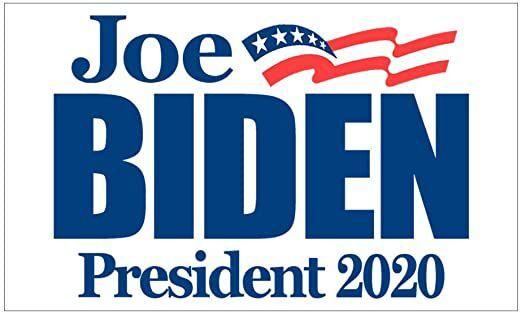 "The half-dozen top battleground states of Michigan, Pennsylvania, Wisconsin, Arizona, Florida and North Carolina — if Biden remains ahead in all — along with the District of Columbia, would give Biden 26 states, plus D.C., with a total of 333 electoral votes.
"There are four more states that Trump carried that are very close — Georgia, Texas, Iowa and Ohio — which have a total of 78 electoral votes.
"Trump is clearly ahead in 20 states with 127 electoral votes.
"Republican voters are more efficiently allocated around the country. Democrats 'waste' a lot of votes winning California, New York and Illinois by huge margins; Republicans win their most populous states by lower margins, wasting fewer votes.
"This is why a Democrat these days has to win the national popular vote by at least 3 or 4 percentage points, perhaps four or five million votes, to be reasonably sure that it will translate into the 270 Electoral College votes needed to win.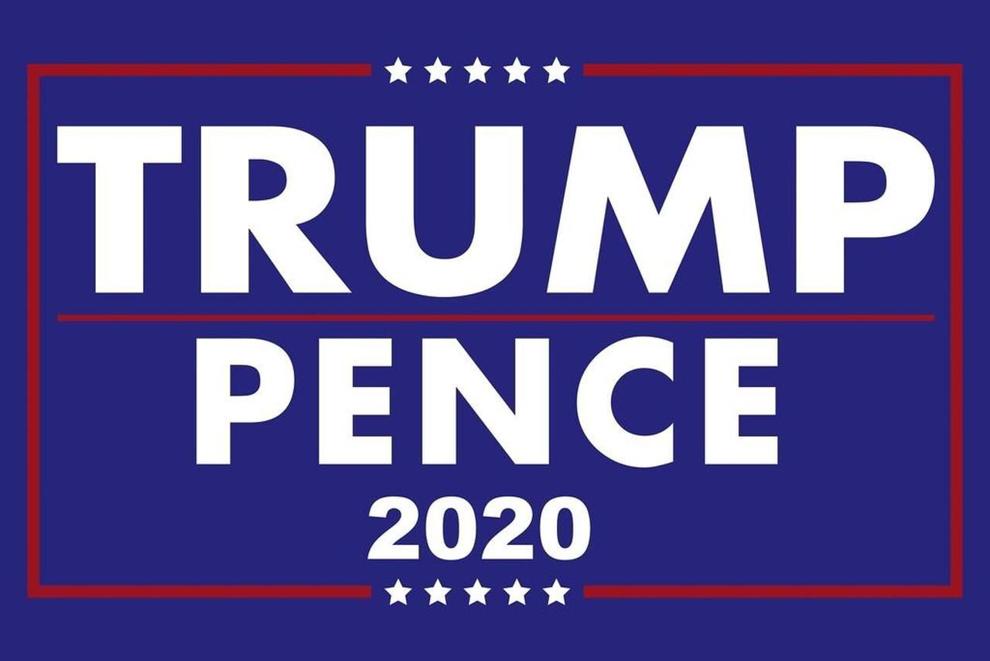 "I don't buy the theory that there are 'hidden Trump voters' — those who will vote for Trump but will not tell pollsters or are not being called by pollsters. But even if you said there were two points of hidden Trumpers — there was just a one-percentage point difference between the Real Clear Politics' average of all of the major national polls going into Election Day 2016 and the final popular vote — any Biden lead over five or six points would very likely translate into 270 electoral votes.
"Biden now has an eight- or nine-point lead."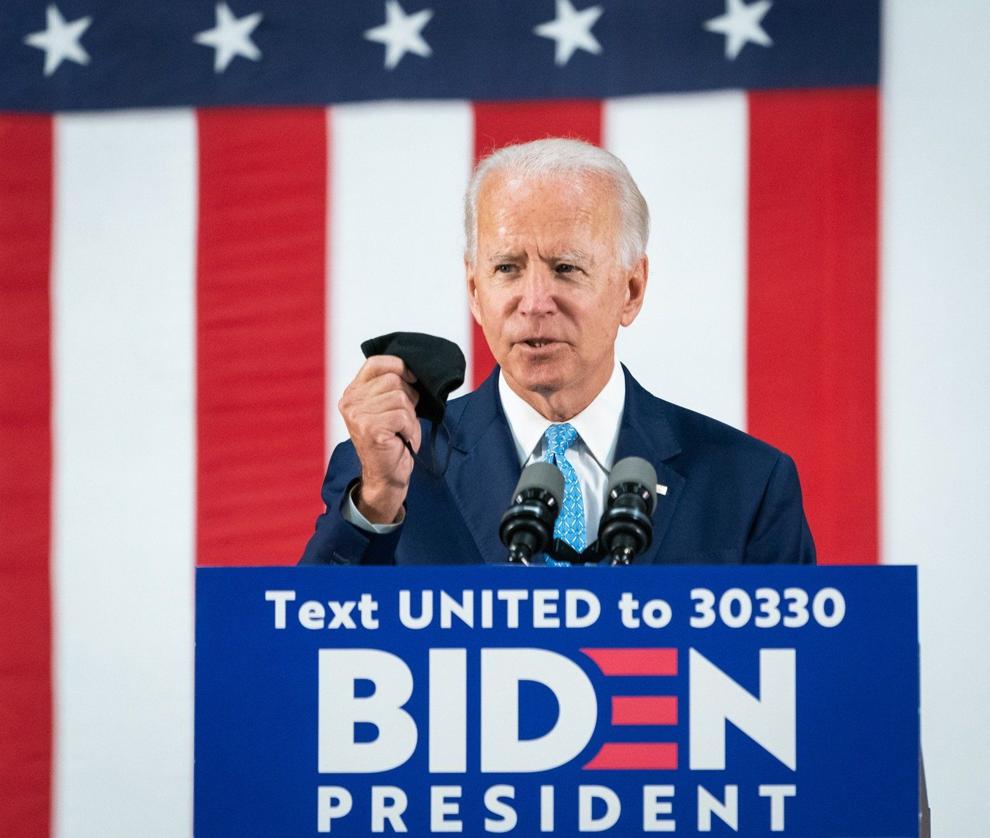 So the polls say Biden has the early lead. After what happened in 2016, why should we pay any attention whatsoever to the presidential polls?
Says public opinion analyst KARLYN BOWMAN, a senior fellow at the American Enterprise Institute: "The national polls were very accurate in 2016; there were problems with state polls. That's important in a federal system like ours with 50 separate elections.
"Pollsters are working to correct internal problems. Many voters made up their minds late, too, and they voted disproportionately for Trump, something polls taken weeks before the election couldn't capture.
"The pollsters' post-mortem on the 2016 election problems found little evidence of a shy Trump vote."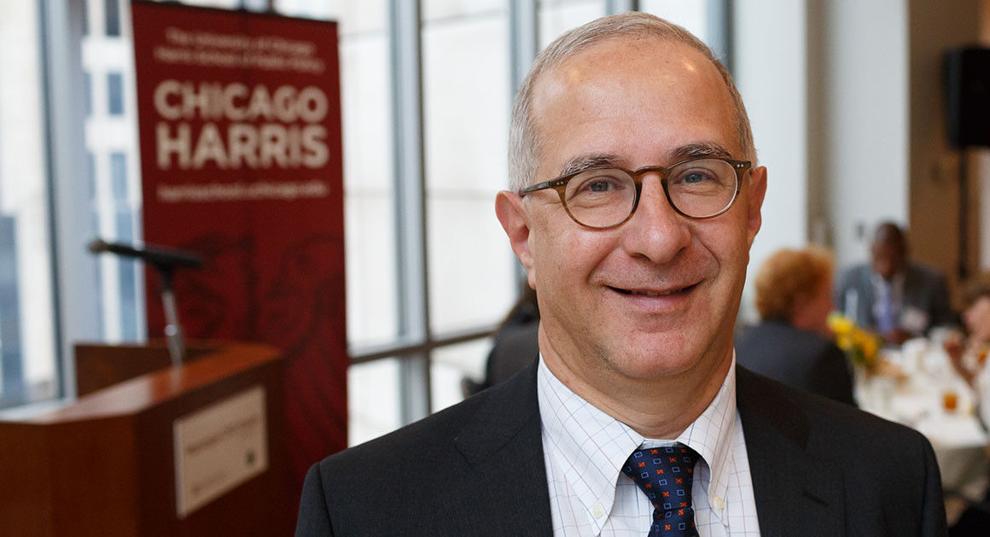 — Says pollster and Hart Research President GEOFF GARIN, co-chief strategist for Hillary Clinton's 2008 run for president: "Many pollsters took the lessons of 2016 to heart, and revised their practices as a result — although there are still too many state polls being done on the cheap.
"For someone like me, who mainly conducts polls for campaigns, we are making greater use of information on voter files to ensure that our samples reflect the likely electorate — though there are still judgment calls that need to be made about what kind of turnout to model our samples on.
"The most important thing to tell your readers is that they should not take polls as face value.
"News consumers, and more importantly the news outlets that publish polls, need to pay attention to how the poll is being conducted and the track record of the entity that is conducting it.
"I would not give the same credence to an all-auto-dial poll, for example, as one that uses live callers or a rigorous online sampling methodology."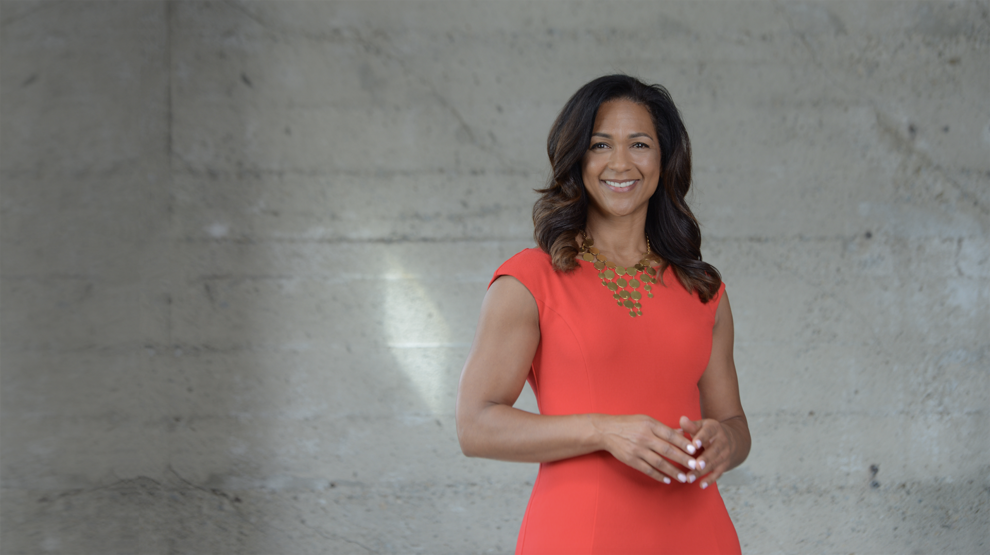 How, in this time of transcendent cultural change, did we wind up with two white men in their 70s as the two major party contenders?
— Says AIMEE ALLISON, founder and president of She the People: "This election is further proof that we still have more work to change the fundamentals of an American political system built to privilege white men over everyone else. While we are experiencing a reckoning with American racism, women of color have been challenging the country to be comprehensive and change the policies and practices that have caused us so much pain under white supremacy.
"Women of color — Black, Indigenous, Latinx, and Asian American and Pacific Islander women — are reimagining our common standards for public health and safety, economics, and a thriving democracy. We are showing up as courageous voices for justice in this moment of national crisis.
"Our political system will change only when we as a nation are ready to elect new kinds of leaders, particularly those who arise from the strength of justice movements."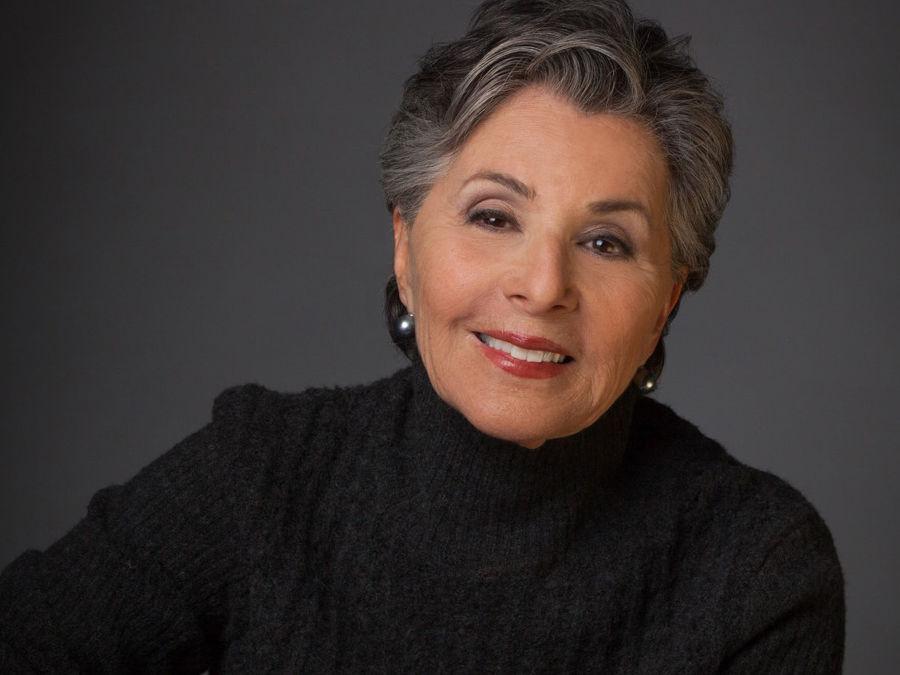 — Says BARBARA BOXER (D-California), a U.S. senator from 1993-2017: "You could not have a better choice  between an inclusive America vs. a divided America than the choice we have between Donald Trump and Joe Biden.
"One fights for the confederacy and the other stood at the side of our first Black President; one says there are good people in the white supremacist movement while the other says he is running to restore the soul of America; one is in court trying to take away health care from our most vulnerable while the other has a plan to cover every American with a public option plan.
"The incumbent president plays to his mostly white base of voters while the challenger is building  support across the entire diversity of America with a commitment to make his administration the most diverse in history.
"So while we have two older white men as our nominees, the choice could not be more clear when it comes to the kind of America we choose going forward."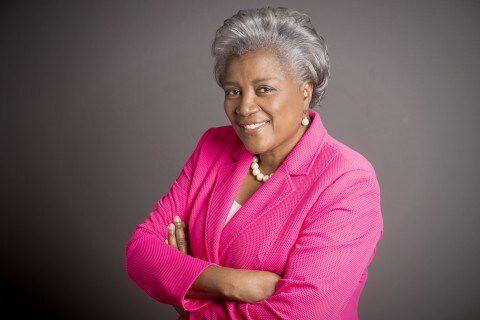 What's the single-most important question or statement you'd most like to hear Biden and Trump address about race in America?
— Says Democratic political strategist DONNA BRAZILE, now a Fox News contributor: "As a descendant of slaves and a survivor of Jim Crow policies and practices, we call upon political candidates to denounce bigotry in all of its forms, work towards racial reconciliation and commit to embracing diversity, equity and inclusion."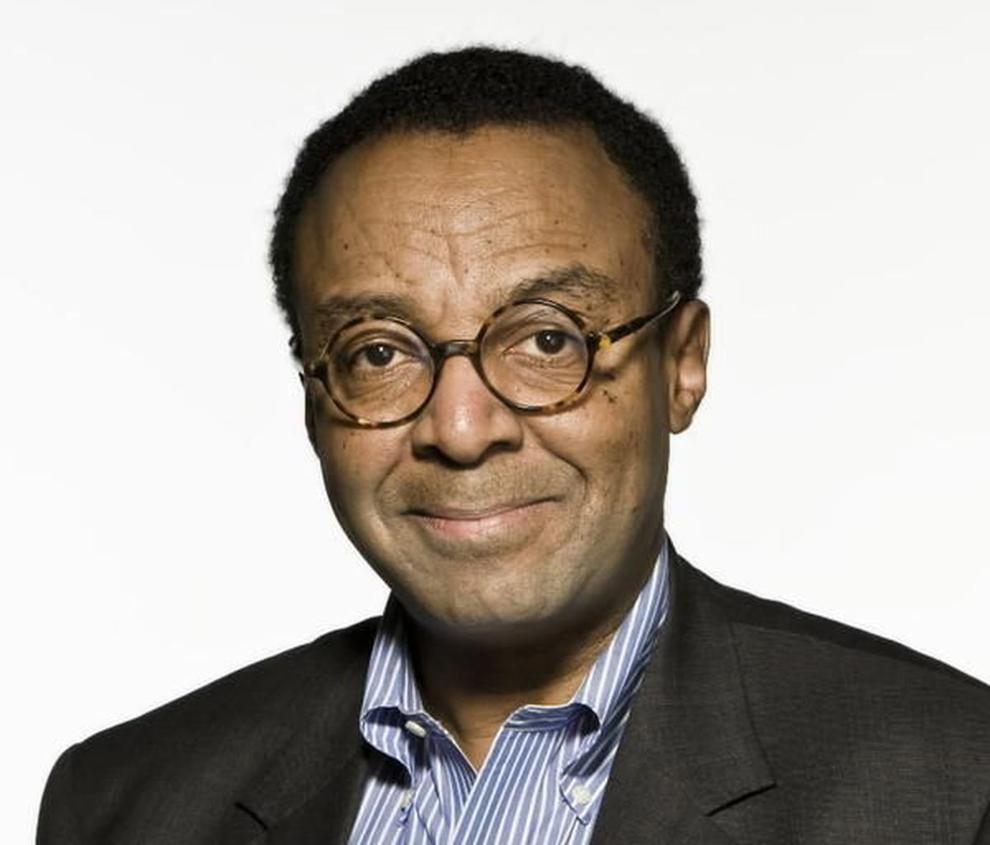 — Says CLARENCE PAGE, a Pulitzer-winning Chicago Tribune columnist: "The death of George Floyd in the custody of Minneapolis police has led to what many Americans have called a national reckoning on race. What are the first three actions that you would take as president to improve relations between the races?"
How significant an impact could the winner on Nov. 3 have in reshaping the makeup of the Supreme Court?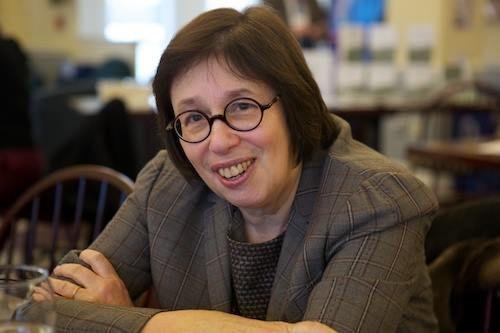 — Says LINDA GREENHOUSE, who won a Pulitzer while covering the high court for The New York Times: "The last five presidents, including Trump, have each filled two vacancies.
"So, obviously, with the court so closely divided, the presidential election is crucially important for the future of the Supreme Court."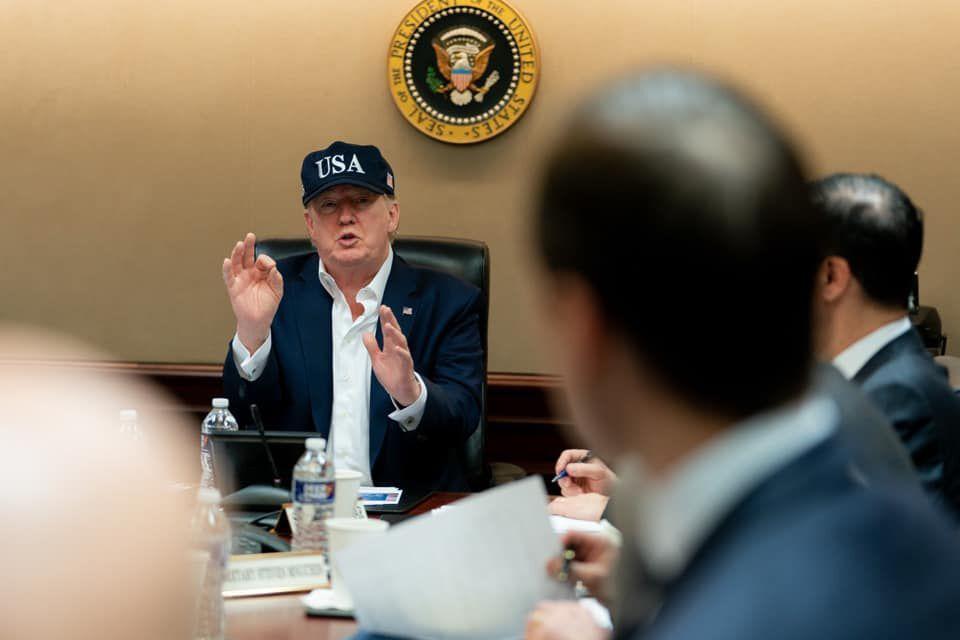 What are the one or two questions on the topics of homeland security or global relations that we need to hear answered by Trump and Biden?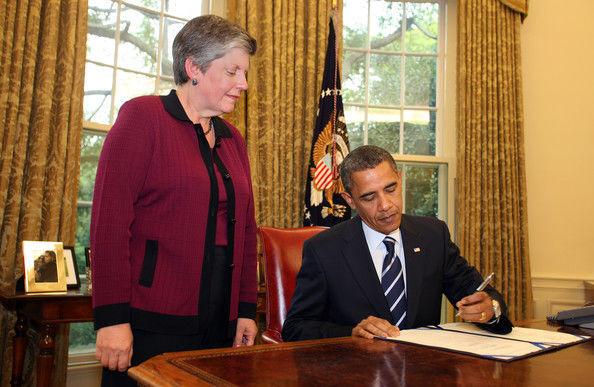 — Says JANET NAPOLITANO, Secretary of Homeland Security from 2019-13: "How would the next President organize and staff the nation's cybersecurity needs?
"What changes in law, if any, are needed?
"What priority would the next President give to cybersecurity as compared to other risks terrorism, climate change, pandemics — that the country faces?"
— Says ROSE GOTTEMOELLER, deputy secretary general of NATO from 2016-19: "My number one issue is control over nuclear weapons.