URBANA — Officials continue to investigate the cause of a Thanksgiving night blaze at Mack's Twin City Recycling that destroyed a building.
Eastern Praire Fire Protection District Chief Jason Brown said crews responded to 2808 N. Lincoln Ave. about 6:20 p.m. Of the three buildings on the property, only one was damaged, he said.
At one point, firefighters were pulled back from the structure after a couple of large explosions.
Brown said there were recycling materials like plastic, paper and cardboard inside the building.
Brown said security video footage showed the fire started inside and around the middle of the building, but added that it's unclear what ignited the flames.
The Illinois State Fire Marshal's office is also involved in the investigation.
Six other area departments assisted. There were no injuries.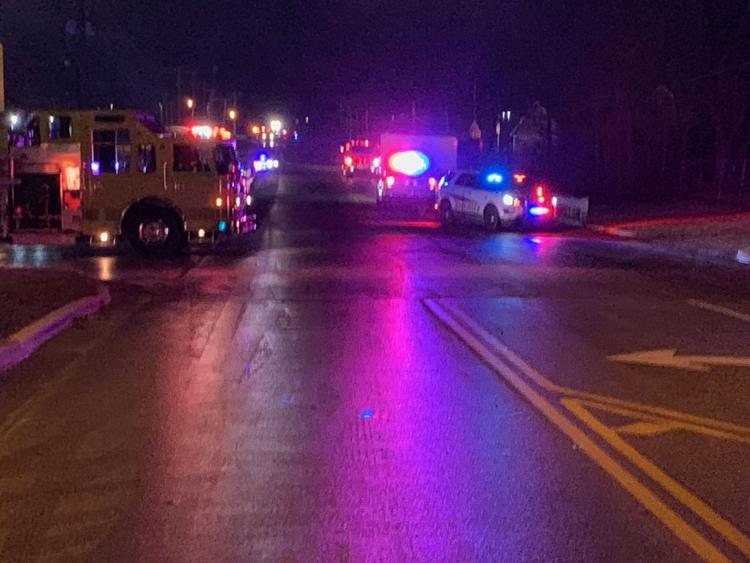 ---
URBANA — Crews are on the scene of a fire at a recycling center in north Urbana.
The blaze was reported at 6:21 p.m. today at Mack's Twin City Recycling, 2808 N. Lincoln Ave.
Several area departments are at the scene. Firefighters have asked for the Illinois State Fire Marshal's office to send an investigator.
At 7:30 p.m., crews were still on the scene.
In December 2013, the same business, which is about 60 years old, was heavily damaged by fire but rebuilt on the same site.