Steve Dawson made sure not to talk to fellow guitarist Molly Tuttle early in the day Friday at Ellnora: The Guitar Festival.
After all, he didn't want to waste any of the potential topics of conversation he could have with the 2017 International Bluegrass Music Association's Guitar Player of the Year later in the day on his podcast, "Music Makers and Soul Shakers," which they recorded live in Krannert Center's Studio Theater in front of a crowd.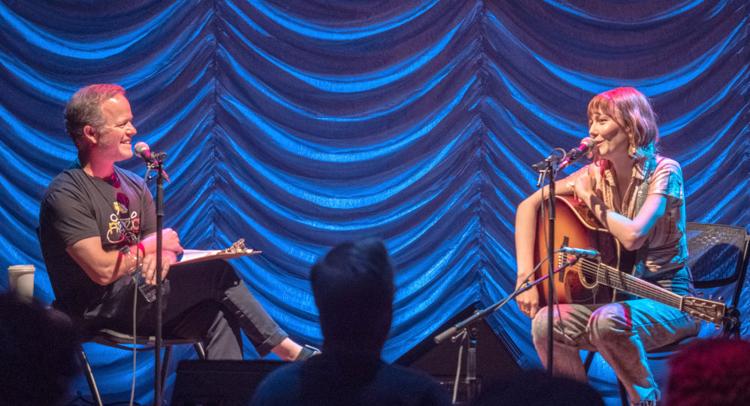 "If I talked to her, I would be thinking, 'This is the stuff we should be talking about on the podcast,'" Dawson said with a laugh.
Dawson said he had tried to book the bluegrass artist for his podcast four or five times last year to no avail.
So when Ellnora organizers asked if he would like to do a podcast at this year's festival and whom he'd like to interview from the guest list, he immediately picked out Tuttle.
"She's a really interesting guitar player, but she's starting to become a really great songwriter and performer as well," Dawson said. "I think she's got a really interesting career going on in that she's really respected in the bluegrass world, but what she's starting to do musically is outside of that."
The fact that Tuttle wound up playing at Ellnora, which she did on Friday evening, wasn't only fortuitous for her. It was a homecoming of sorts for her father, who sat in the audience along with her mother, Maureen, and brother, Michael.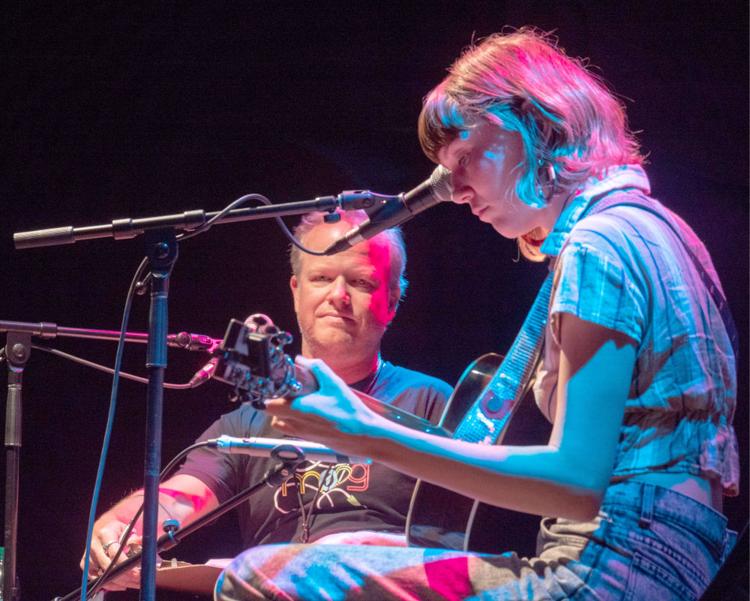 Jack Tuttle studied agricultural economics at the University of Illinois, where he was part of the small bluegrass community. Instead of going back to his family farm in Yorkville after graduation, as he told The News-Gazette he thought he was always destined to do, he decided to head out to Palo Alto, Calif., where he took a job as a bluegrass teacher at a guitar shop. He has held the same job ever since, and he hadn't been back to Champaign in the intervening years until this week.
"I started music because I heard my dad playing," Molly Tuttle said on the podcast. "I just grew up with tons of instruments around the house. We would have jam sessions around the house, and we listened to a lot of music."
On Friday night, Tuttle and Dawson performed at one show concurrently. The night before, they had both participated in Spontaneous Combustion, wherein five guitarists, most of whom were strangers to each other, played an impromptu set that was supposed to last an hour. It lasted two.
"The set was supposed to be an hour, and I think we played for two hours, and we had no idea," he said. "We kind of lost track of the audience, and we just sort of zoned out. … Being able to fit in with people that play different than you is always interesting. Sometimes it can be not successful, but I think last night, in a way, was just a really good match."