#Mailbag Sneak Peek | Farm Aid, Part II?
Tom's Mailbag publishes at 2 p.m. today. Submit your questions by clicking here.
A sampling of what's to come: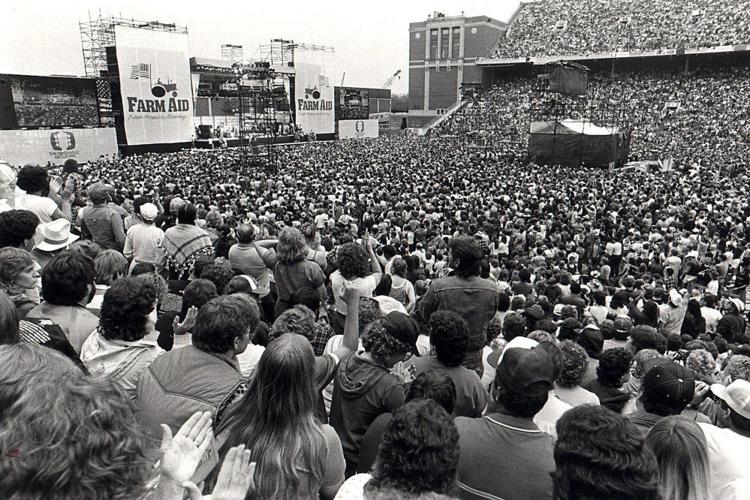 Next year is the 35th anniversary of Farm Aid which has been performed every year since then. Have any of those that can put something like this together tried to get the show back for this anniversary? Memorial Stadium does not have games scheduled for 3 weeks at the end of September and beginning of October next year, I'm sure the local hospitality people would love a fall jolt of people."
"The university was proud to have hosted the original Farm Aid concert, but we have not been approached about an anniversary performance. We did pursue the 30th anniversary year, but the organizers did not respond to our inquiry," said University of Illinois spokesperson Robin Kaler.
And Jennifer Fahy of Farm Aid said the organization isn't that far along in planning the 2020 event.
"Due to us working with so many different artists who are all touring we often have to hold our announcement longer than we wish we had to," she said. "There definitely won't be an announcement until 2020."
Last year's Farm Aid was held in southern Wisconsin at the Alpine Valley Music Theatre. Rolling Stone reported that 37,000 people attended the concert that included Bonnie Raitt, Willie Nelson, Neil Young, John Mellencamp, Luke Combs, Tanya Tucker, Lukas Nelson, Yola and more.
Since the 1985 show at Memorial Stadium (78,000 in attendance) Farm Aid has gone to Austin; Lincoln, Neb.; Indianapolis; Irving, Texas; Ames, Iowa; New Orleans; Louisville; Columbia, S.C.; Tinley Park (1997, 1998 and 2005); Bristow, Va. (1999, 2000 and 2016); Noblesville, Ind.; Burgettstown, Pa.; (2002 and 2017); Columbus; Seattle; Camden, N.J.; New York City; Mansfield, Mass.; St. Louis; Milwaukee, Kansas City; Hershey, Pa.; Saratoga Springs, N.Y.; Raleigh, Chicago; and Hartford.