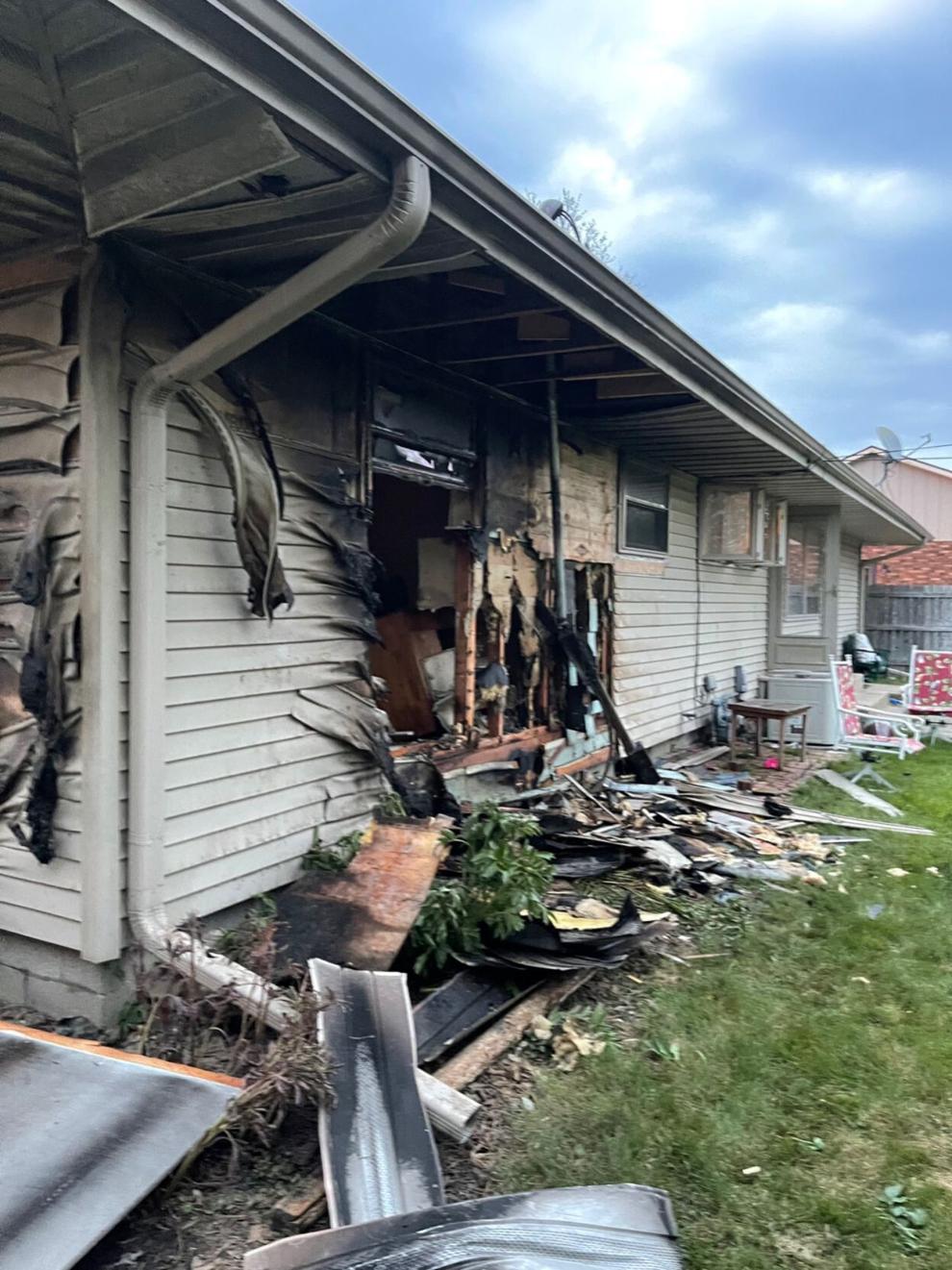 RANTOUL — Fire damaged two Rantoul homes, one extensively, Saturday evening. They were among five calls received by the Rantoul Fire Department within eight hours of one another.
Damaged were houses on West Champaign Avenue and Broadmeadow Road in calls received about 30 minutes apart. Two natural gas leaks and a cooking incident prompted the other calls.
Firefighters were called at 5:35 p.m. to a house at 417 W. Champaign Ave. (U.S. 136) that sustained substantial damage.
"We had smoke showing from the basement when we got there," Fire Chief Ken Waters said. "When I went around to the back side, there was smoke and flames showing from the basement window."
Due to the construction of the house with a narrow corridor going to the basement, it was difficult to fight the fire.
"It went real bad real quick," Waters said, noting he ordered firefighters to exit the basement. "It was a nightmare for getting guys in there. They couldn't see anything, and it was so cut up."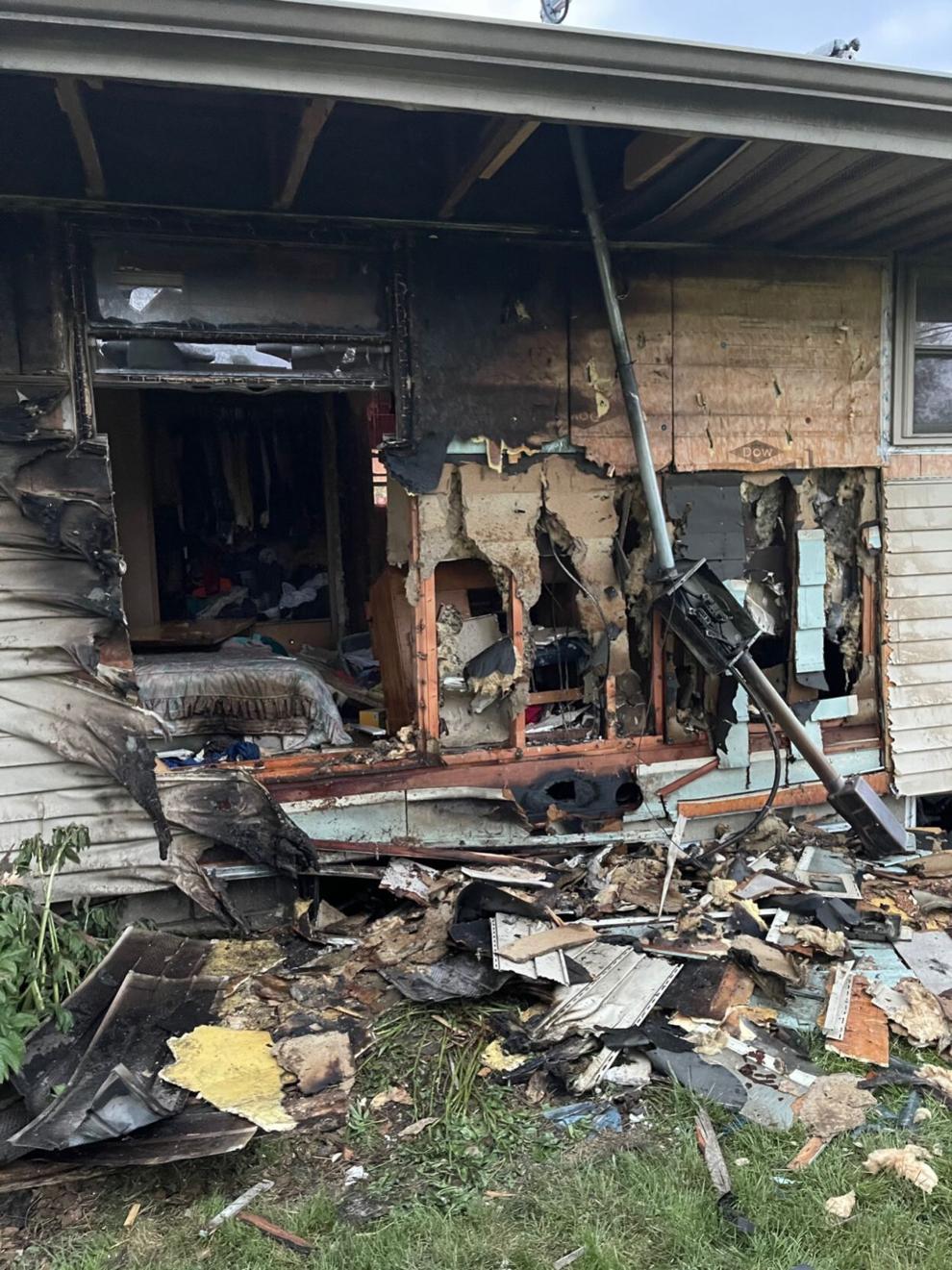 Firefighters cut holes in the roof due to significant smoke buildup.
Investigators from the State Fire Marshal's Office and Mutual Aid Box Alarm System examined the scene. Waters said he had not received a report on cause of the fire as of midday Sunday. He said the fire appeared to have started around the electrical panel in the basement. The four people who had been in the home exited safely. Waters said the house likely sustained about $240,000 damage.
Firefighters cleared the scene at 9:30 p.m.
Four area departments assisted Rantoul Fire — Gifford, Thomasboro, Ludlow and Sangamon Valley (Fisher) — as the number of calls mounted.
Waters said none of the calls appears to have been connected to one another.
A half hour after the Champaign Avenue call, Rantoul Fire received a call at 420 Broadmeadow Road, a block south of the first call. Gifford Fire, a Rantoul officer and two Rantoul firefighters responded.
"We had smoke showing at the roof line," Waters said. "We had to open that roof also."
The fire appears to have started around the hot water heater and furnace. Waters estimated total damage at $10,000. At least two people who were at the home exited safely. Firefighters cleared the scene about 9 p.m.
Waters said a house immediately east and one immediately west of the house where the fire occurred each experienced problems with appliances afterward that would not work — a dryer in one house and a computer and refrigerator in the other.
About five minutes after the Broadmeadow Road call, firefighters were dispatched to a call at 1516 Hobson Drive.
"It was a gas leak where the furnace and hot water heater were," Waters said.
They were shut off. No damage was reported, and there were no injuries.
A Rantoul officer and Thomasboro and Ludlow departments responded to that call.
The Rantoul department also responded to a report of a natural gas leak at 614 E. Perimeter Road at 10:41 a.m.
The gas was shut off. There was no damage and no injuries.
At 1:34 a.m., firefighters responded to a call at Brookstone Estates, 300 Twin Lakes Drive.
"A woman ... decided she was going to cook eggs. She burned them," Waters said. "She did the same thing the night before."
No damage was reported.
Waters credited METCAD for its handling of the calls.
"They did a wonderful job," Waters said. "They put us on three different frequencies for these fires."
He said Rantoul police shut off the south side of U.S. 136, which made it easier for firefighters to "
work from our trucks."
Waters said Rantoul power workers responded within five minutes to cut electricity on each of the calls.