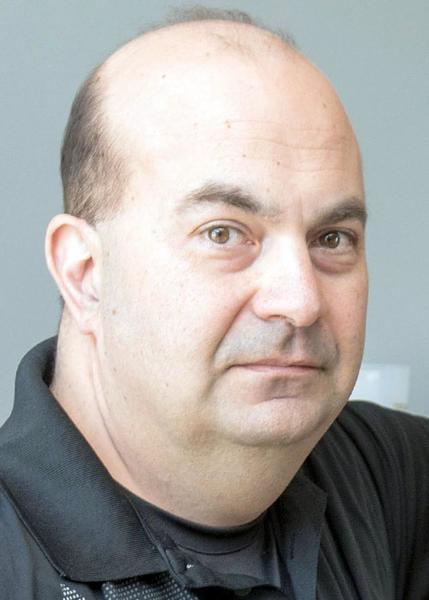 URBANA — Urbana has received five applications to replace outgoing alderman Dean Hazen, who was recognized Monday at his last city council meeting.
"I'll review them. I'm going to interview people this week," Mayor Diane Marlin said. "We'll plan to release the names, I think, on Thursday and then invite them to come to council next Monday to make a brief public statement."
She hopes to make an appointment by March 9.
Hazen is stepping down to focus on his full-time job as chief of public safety at Richland Community College in Decatur, a position he's held since February 2018.
Hazen was elected in 2017 to a four-year term to represent Ward 6, which covers much of southeast Urbana.
Hazen's replacement will fill his seat until May 2021, following the next city council election that spring.
"I learned something very special from everybody up here, and I really do mean that," Hazen said.
Ward 1 Alderwoman "Maryalice (Wu) has become a dear friend. When I was laid up on crutches for probably about three months and was losing my mind because I'm a very type A person, I was befriended by a Democrat," said Hazen, the lone Republican on the Urbana council. "So it's been quite an experience."
A former Urbana police officer, Hazen said serving on the council "helped me reintegrate back into society and deal with normal issues again."
"Honestly, I feel like I've gotten more out of this than I've given," he said.
Marlin also thanked Hazen for his service.
"It's been a pleasure working with Dean," she said. "He's never hesitated to call with questions. He put a lot of time into learning the position, and his perspective and comments were very much welcomed."
Urbana's council also approved a complete revision to its liquor ordinance aimed at simplifying it.
The changes, effective July 1, include a new short-term, incubator license that would allow liquor licenses for businesses that don't fit into any other license category.
"I visited a business here in Urbana who's considering a new type of entertainment, and it's exactly the sort of thing that will work with our incubator license. They'll have the opportunity to try it out, and we'll have enough time to see if it's going to work," Marlin said. "I think this is going to give us the flexibility that we need."