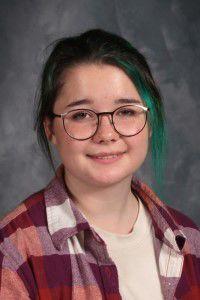 ST. JOSEPH — A Gift of Hope Flag will be raised during a ceremony in honor of Nadirah Edwards at 4 p.m. Thursday at the St. Joseph-Ogden High School football field.
Miss Edwards, a senior at SJ-O, died from injuries sustained in a car accident last week.
Attendees should wear a mask and practice social distancing. There will be an opportunity for anyone wanting to speak to do so.
The Edwards family has asked friends and classmates to sign the Gift of Hope Flag in her honor. The flag will be located outside of the main office at SJ-O leading up to the ceremony.
Gift of Hope is an organ- and tissue-procurement organization.
The family has also established an art scholarship fund to honor Miss Edwards. Donations are being collected at Gifford State Bank.