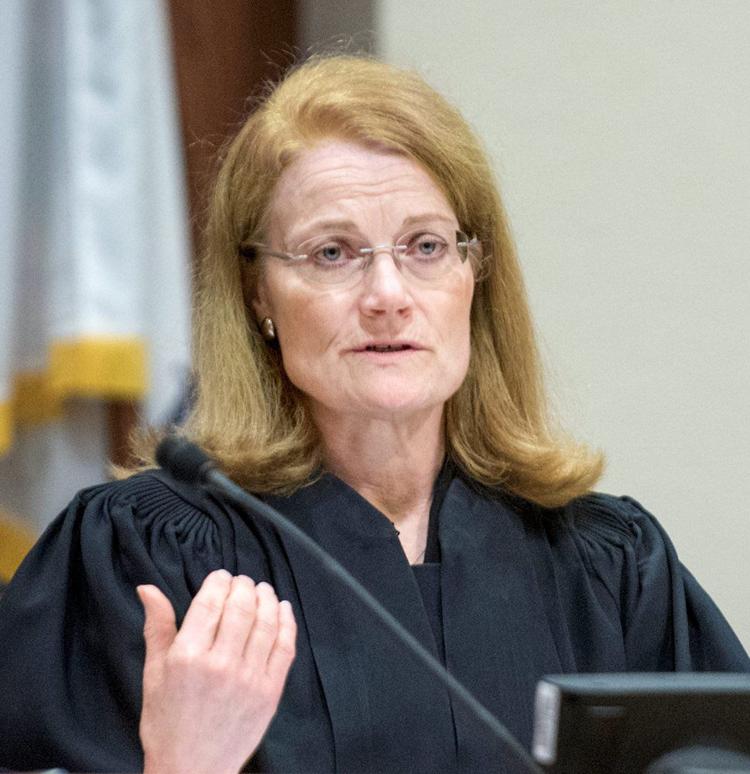 URBANA — For 38 years, Heidi Ladd has been driving herself to the same place to work every day.
Come July 1, the woman whose only professional desire was to "level the playing field for victims" is hanging up her judicial robe.
"I have just reached a point in my life where it's time to put family first. I haven't always done that or it's been difficult to do that," said Ladd, 63. "I'm rebalancing work and life."Ladd will be about two months shy of 21 years as a judge when she retires.
She was appointed an associate judge in August 1999 and in 2004, after winning a three-way Republican primary election for a resident circuit judgeship, she was appointed to that position and has been retained by voters every six years since.
Prior to taking the bench, Ladd was a standout prosecutor in the Champaign County State's Attorney's office, working 17 years for the same boss she has now, Tom Difanis, who's been a judge only four years longer than Ladd.
That her retirement is coming in the same year as that of Difanis and fellow circuit judges Jeff Ford in Champaign County and Hugh Finson in Piatt County is accidental.
"It's just coincidence that our timing for individual reasons is right," said Ladd, the youngest of the four retiring jurists.
Married to Rick Huls for the same amount of time she's been married to the law — 38 years — Ladd is ready to give him and their German Shepherd, Tanner, a whole lot more of her attention.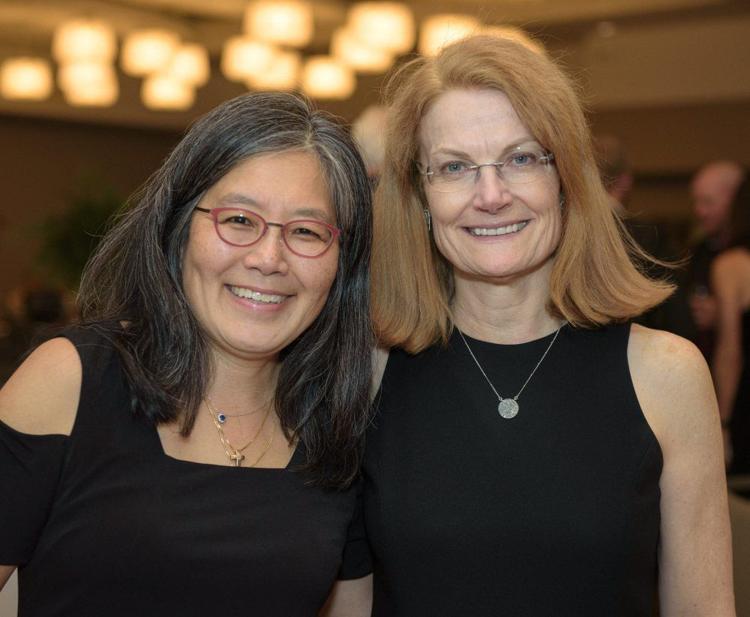 Met during law school
Born in Vermont, Ladd's family "moved all over" as she grew up. Her father was a sales executive for Quaker Oats and her mom stayed home to raise her and one older brother. Her father's work brought them to Illinois from New York.
"My parents wanted to get us in a good school district and scraped together everything so we could move to Glen Ellyn. I'm very grateful," she said.
When it came time for college, Ladd thought about applying her love of mathematics to engineering and was accepted at Purdue University and the Massachusetts Institute of Technology.
"Mom and Dad took one look at the tuition and said that pittance (what the schools offered for scholarships) is not going to come close," she said.
She chose the University of Illinois, where she graduated with a degree in rhetoric in 1978. Merging her love of words and a desire to help others, Ladd applied to and was accepted at the UI College of Law.
To help pay for all that education, she began working at Kraft in west Champaign in early 1977. It was there that she met Huls, a line mechanic who spent his whole career there before retiring more than a decade ago.
'Wanted to help victims'
In her third year of law school, Ladd began working at the state's attorney's office. She remembers her first trial — prosecuting a man for theft with a prior theft conviction — with supervision.
Quickly proving her mettle, she was hired full-time in the spring of 1982, first as a traffic prosecutor. She moved on to juvenile abuse and neglect cases then felony prosecutions. And along the way she married that line mechanic.
"I took the bar, got married and started at the state's attorney's office in a matter of a week or two," she said.
She's hardly slowed down since.
"That's all I wanted to do," she said of her choice of criminal prosecution, not exactly the most financially lucrative area.
"The money was never an issue. I had a passion for what I was doing. I wanted to do something that was meaningful. I just really loved the work. It's satisfying. You can't put a price on the thought that you've helped someone. That's what gave my life meaning. Fortunately, Rick was very supportive of that," she said.
"He was unwavering when I had to get up at 2 a.m. to go to a murder scene and unwavering when I'm up at 2 a.m. working on reports," she said.
Teacher at heart
In the early 1990s, Ladd became enamored with the fledgling science of using DNA to identify criminals.
"I was the science nerd everyone would run from," she said of her ability to comprehend — and then explain to juries — the complicated nascent science that is now widely accepted.
"There were a lot of hurdles to get through, a lot of nuances," she said of the intersect between the science and the law.
Along with professional scientists from the state crime lab, she taught other prosecutors around the country how to introduce it as evidence.
"I taught it in Minneapolis. I got to see the Mall of America," said the closet shopper with a perennially chic wardrobe.
She has also taught trial advocacy every fall since 1993 at her alma mater, a labor of love to her.
"It's how to handle litigation. The students are so enthused and it really recharges my batteries to be able to engage with them."
She's also taught for the Illinois Appellate Prosecutor's office, giving experienced prosecutors pointers on how to make more effective opening statements and improve their skills at questioning and cross-examining witnesses.
And she's taught other judges at judicial conferences and served as a mentor judge.
Miss most?
As both a prosecutor and a judge, Ladd has handled some of Champaign County's most notorious and cruel criminals in her four decades of work.
"I can't put one over the other. For most of my professional life, I've had murders, sex offenses, child abuse. There were so many that were important to me," she said.
What she'll miss most is the power to "make things right."
"It's amazing. You can right a wrong, try to correct an injustice, give people the encouragement to change their lives. That I will miss — the ability to have a five-minute ruling that can change someone's life for the better."
She's also going to miss the children. As a prosecutor she was an advocate for abused children. As a judge, she's been a positive influence on juvenile delinquents.
"It was a very difficult decision. I'll miss the kids even though they drive me crazy with their decisions," she said.
Plans
As the owners of property along the Salt Fork River in eastern Champaign County, Ladd and Huls "love being outdoors."
Like many retirees, she is anxious to travel, dig into house projects that have been put off, volunteer, watch the sporting events of her nieces and nephews "before they turn pro" and "just have time to even read a book."
She also plans to continue teaching at the law school, where she was given a distinguished alumni award last fall, and her service on the Illinois Supreme Court's rules of evidence committee.
She is grateful to Supreme Court Justice Rita Garman for appointing her to that in 2008.
"Illinois was one of eight states that did not have rules. This group (of judges and attorneys) came together and fashioned this in two years. We still meet occasionally to make sure it's a working document. I just got reappointed to a two-year term. I would like to finish it. That will be a way to continue to stay up on case law."
Ladd said she called Garman to let her know of her plans but will get the letters in the mail to her and all the other necessary players later this week. That will allow Garman to begin assembling a committee of citizens to evaluate candidates for appointment to Ladd's seat, the same process she will employ to fill Ford's seat.
Given the timing of Ladd's announcement, it's too late for a candidate to run for election to her seat this year.
Difanis' and Finson's seats will be filled by election in the fall.
Also up for election is the seat that now-retired Judge Michael Jones left in 2018. It's currently held by Jason Bohm, who is running as a Republican for Difanis's seat in all six counties of the circuit.