Frustration on both sides of Unit 4 school swap issue
CHAMPAIGN — Unit 4 school board members expressed exasperation at Monday's meeting, the first after a school swap between Garden Hills and International Prep Academy was proposed at December's board meeting, setting off an animated, critical discussion in the intervening month.
NAACP of Champaign County president Minnie Pearson called the proposal "racist."
State representative Carol Ammons compared it to the issues surrounding Brown vs. Board of Education.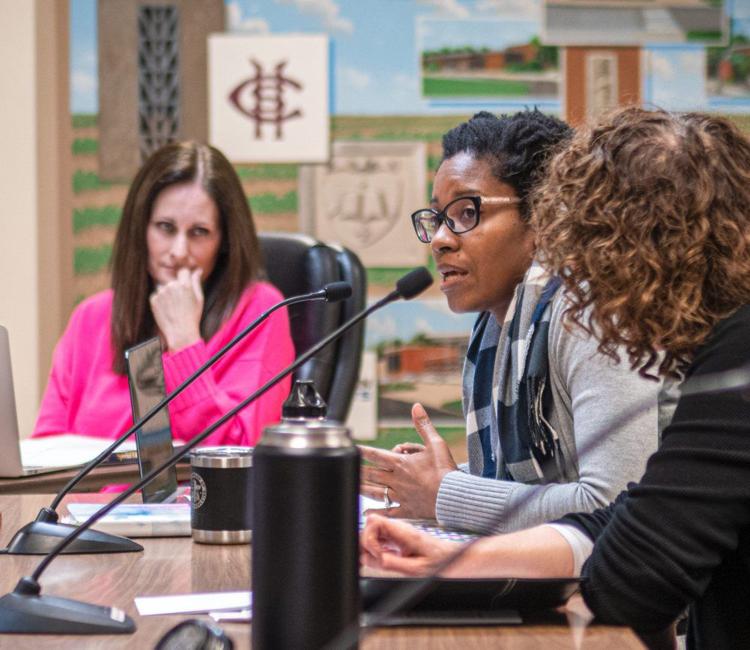 Teachers expressed confusion and worry with a decision that they saw coming too quickly.
The board members sounded off on Monday, and while several expressed frustration, their issues differed. Bruce Brown, who supported the swap, and Gianina Baker, who vehemently opposed it, both directly addressed the idea.
"An entire community was mobilized on a series of untruths and conjecture," Brown said. "The board was accused of being racist. But the definition of true racism is the protection of the status quo, which our community vehemently just fought to defend. This was an opportunity for radical change. Fresh opportunities for both the staff and students at Garden Hills, but instead we're left with an emotional attachment to a building and a system that is utterly and incomprehensibly failing the students at Garden Hills. When I say system, I'm talking about the constant turnover, the inability to establish long-term leadership, class size in addition to the over-concentrations of trauma-impacted students."
Brown said that assumptions that the students at the newer Garden Hills building would be moved to the current IPA building on Kirby Avenue, before it's renovated as part of Unit 4's facility referendum were unfounded, and that he would have opposed any such quick move.
Several Garden Hills teachers said they were led to believe during a meeting with superintendent Susan Zola they would be moving in the fall of 2020 had the swap gone through, a few years before the renovations are set to finish.
Baker opposed the swap from the beginning. After listening sessions at both schools and widespread criticism from what Brown called "the loudest voices in the room," the idea was scrapped.
"I think, as I hear many of my fellow board members and I hear from people in the audience, I still stand by my statement that I don't think that the swap idea was in the best interest of the children I keep talking about," Baker said. "I think there can be very little that convinced me to do that. And you can't entice me with a shiny rock, and I think the swap was that."
Board president Amy Armstrong noted that the issues that faced IPA, where her children go to school, a few years ago, including having no PTA and being in an undesirable, unsafe location, have changed or improved.
"I'm really hoping that with the revitalized conversation that we can see that happen at Garden Hills," she said.
Several people spoke out against the idea of a school swap during public comments, and several complimented Zola on her willingness to scrap the idea after hearing from the public.
Ideas and improvements that are already in place and those that could happen going forward were discussed, including changes to the School of Choice model, but to Baker, it's not enough. Both she and Brown suggested in frustration that their time on the board may not be long.
"I want to thank people for their work, but it's not enough anymore," she said. "I'm frustrated, I'm exhausted. I can't be the only one on this board who continues to hold people accountable. I can't keep doing it. Unless others are willing to go with me on this, I can't."