Good Morning, Illini Nation: The magic of Media Day
Welcome to "Good Morning, Illini Nation," your daily dose of college basketball news from Illini beat writer and AP Top 25 voter Scott Richey. He'll offer up insights every morning until practice tips off.
On Sundays, we'll dip into our vast News-Gazette archives and stroll Memory Lane. Today: With Media Day for Brad Underwood's current team on tap later this week, a look back at past photo shoots - mandatory for players and coaches alike - at Ubben Basketball Complex: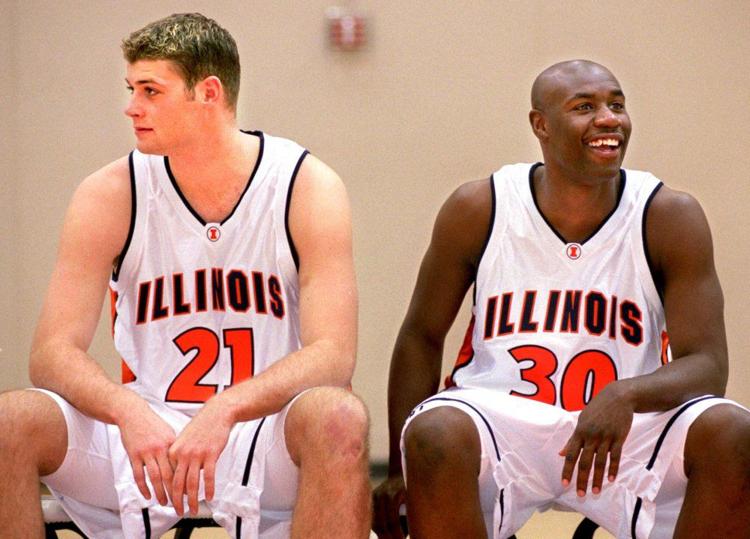 Oct. 12, 2001
Robert Archibald, left, shared the spotlight with Frank Williams, who announced he would play the upcoming season for the UI but would not return for his senior year.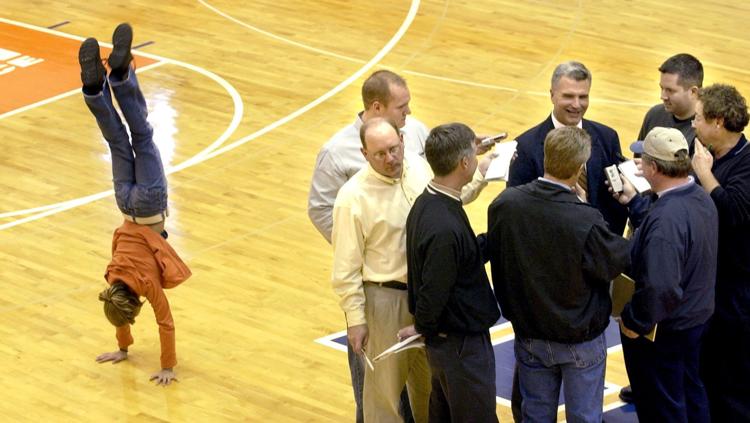 Oct. 16, 2003
As her dad - first-year Illini coach Bruce Weber - conducted inteviews, Emily Weber did handstands.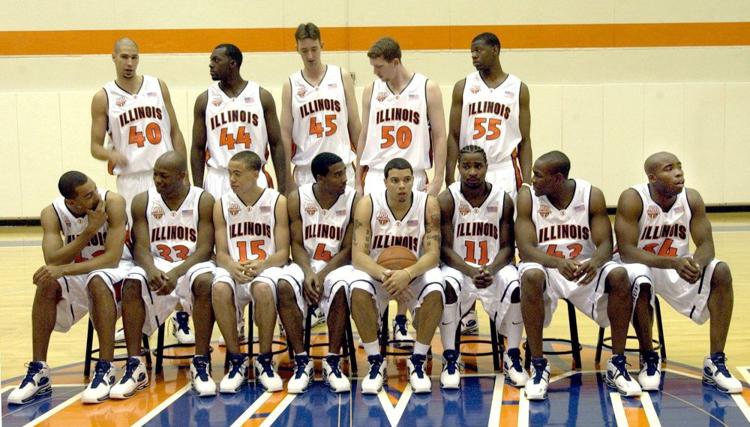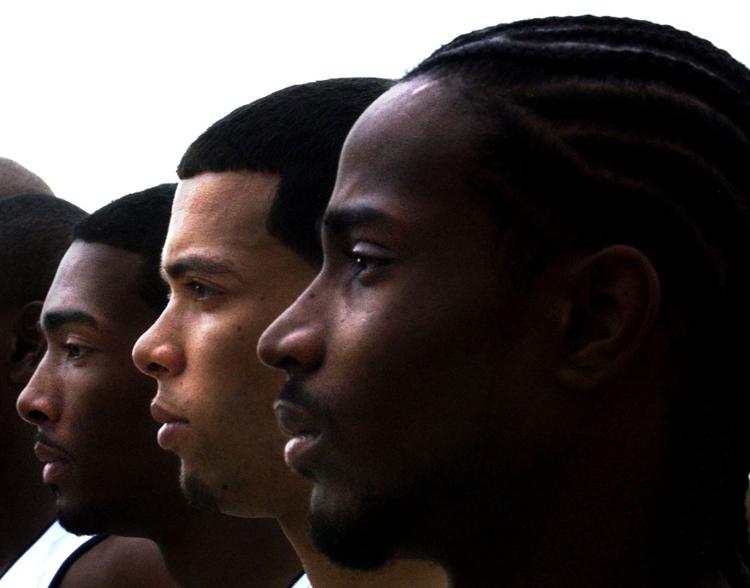 Nov. 15, 2004
Photo editor Robin Scholz caught the finest team in school history — Bruce Weber's NCAA runners-up — getting ready for its group shot, then singled out the Tremendous Trio of Dee Brown, Deron Williams, Luther Head.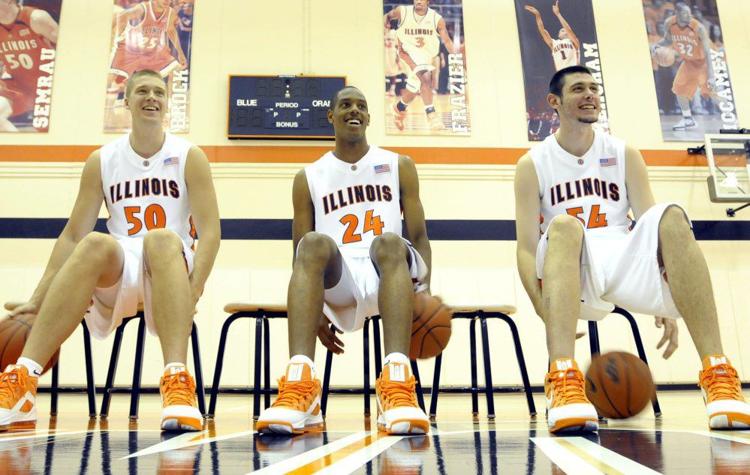 Oct. 14, 2008
From left, Richard Semrau, Mike Davis and Mike Tisdale passed time while dribbling basketballs back and forth under their legs.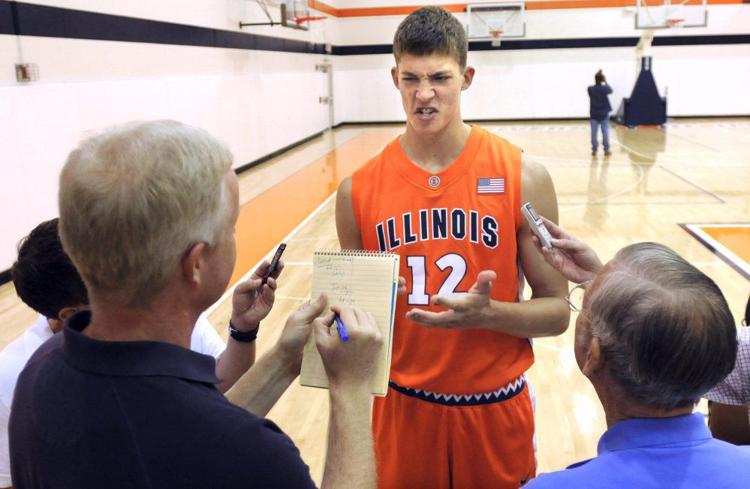 Oct 12, 2010
Future NBA standout Meyers Leonard had his game face on for reporters.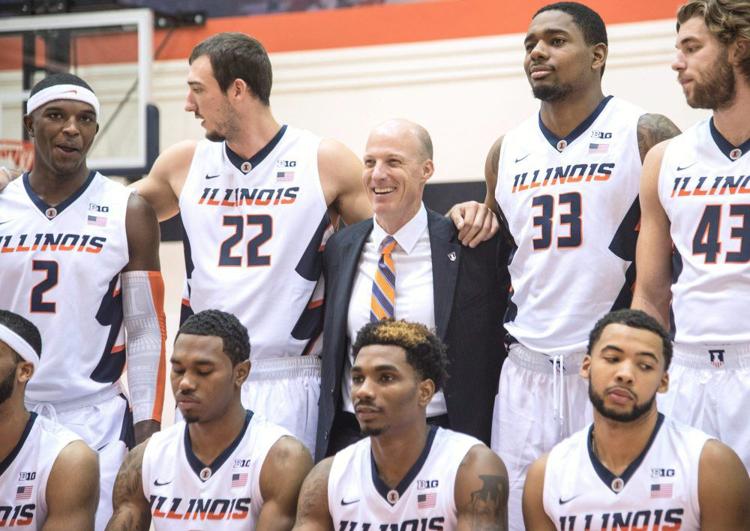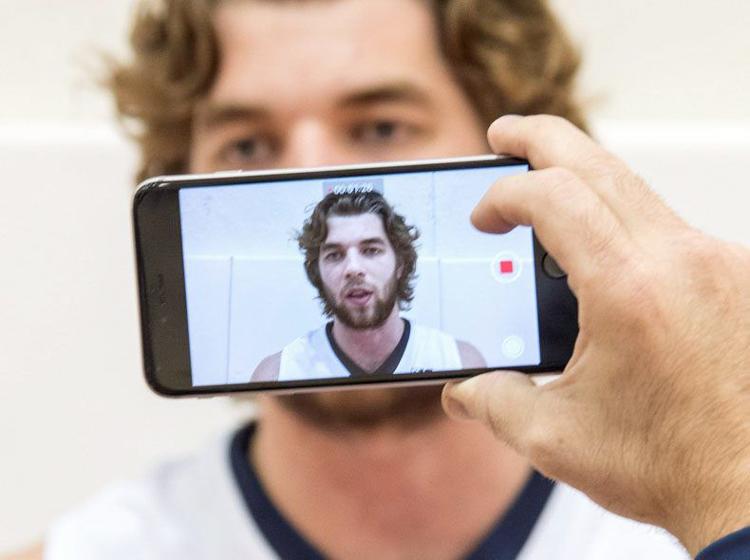 Oct. 7, 2016
In what would be his final season, John Groce was all smiles for the group shot. Meanwhile, Michael Finke's face appears on a cellphone while he is being interviewed.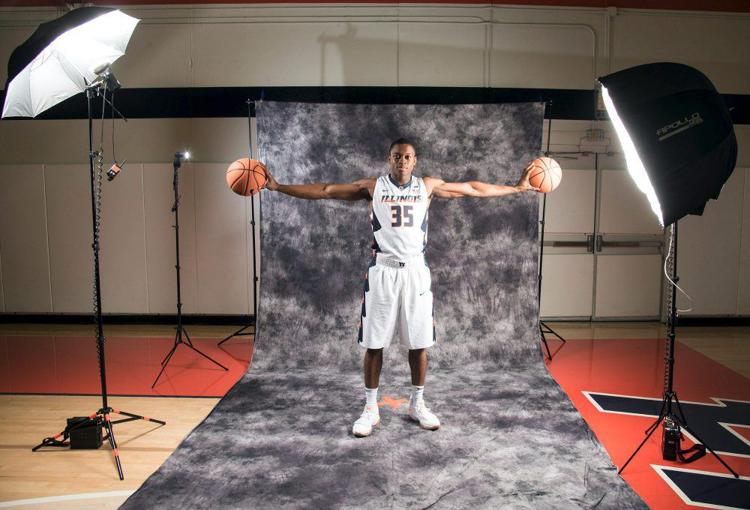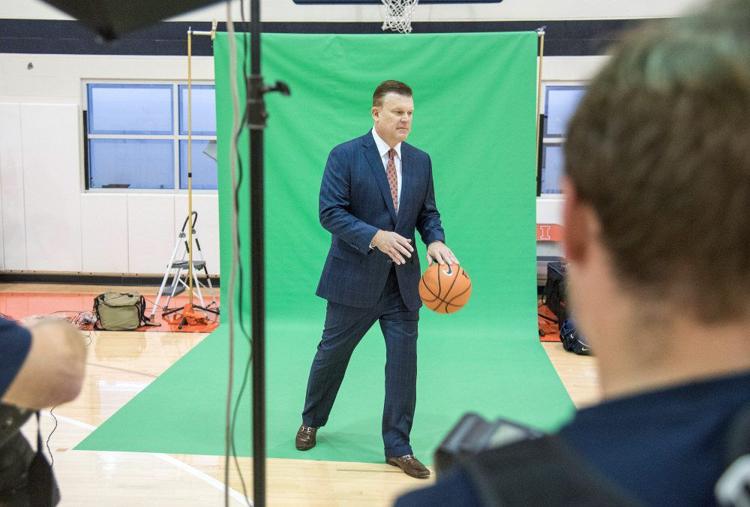 Oct. 11, 2017
Ubben takes on the look of a photo studio every Media Day, a backdrop covering a portion of the court for Samson Oladimeji's portrait and new coach Brad Underwood's official photo.