Jay Simpson: Jay's Take
Jay Simpson | The beauty of blacktop basketball: Bad rims, cracked concrete and all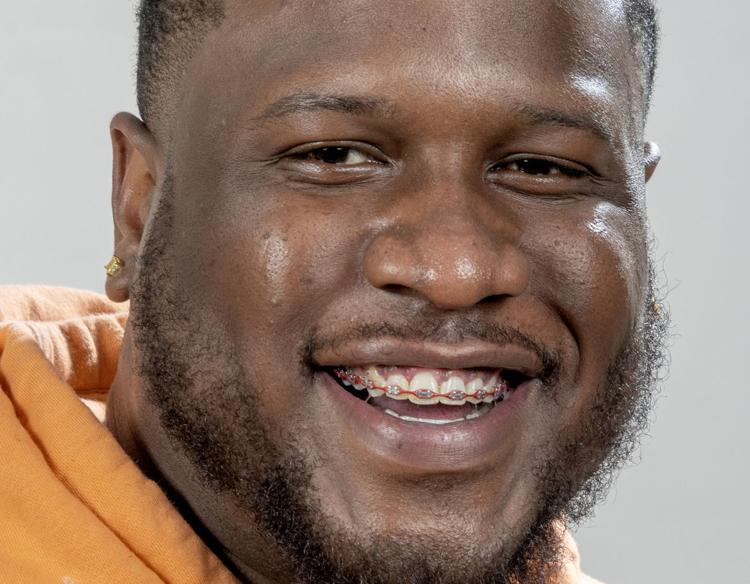 Basketball is everything to me, as many of you may know. The love I have for the game will stick with me forever. Whether I'm playing or just watching, I feel at peace when that ball is bouncing.
My love for the game started as a baby. Family members tell me stories all the time about how they knew when I first came out of the womb that I would be a basketball player.
They were absolutely right.
I've been dribbling a ball ever since I can remember.
The first park I ever hooped at was Douglas Park, and I still can tell you everything about the day. My older cousin, who was my idol at the time, played basketball. It was him who inspired me to wake up as early as possible to go work on my game. I would stay at the park for hours, and my mom would have to make me come home so I could eat.
I'd be so focused on basketball that food was the last thing I was thinking about.
As I got older and grew a little bit, I started to play with the grown men at the Six Pack. This was always a challenge for me because they did not take it easy on me. They played me like I was one of them, and I appreciate them for that.
By them going so hard at me, it taught me toughness and grit, and it also got my skills polished at an early age. If I was ever sloppy with the ball, they'd just take it from me. I got tired of that happening and put the work in to become a great ball handler for someone my size.
Nowadays, I don't really play outside as much as I used to, but I still do occasionally. All of those years of me playing on the concrete has caught up to me; it kills my knees.
So even though I do most of my hooping inside on the hardwood now, I still and will always love the blacktop. It's something about the bad rims and cracked concrete that makes up the perfect environment to fall in love with the game.
Jay Simpson writes for The News-Gazette. His column appears Wednesdays, Fridays and Sundays. His email is jsimpson@news-gazette.com.