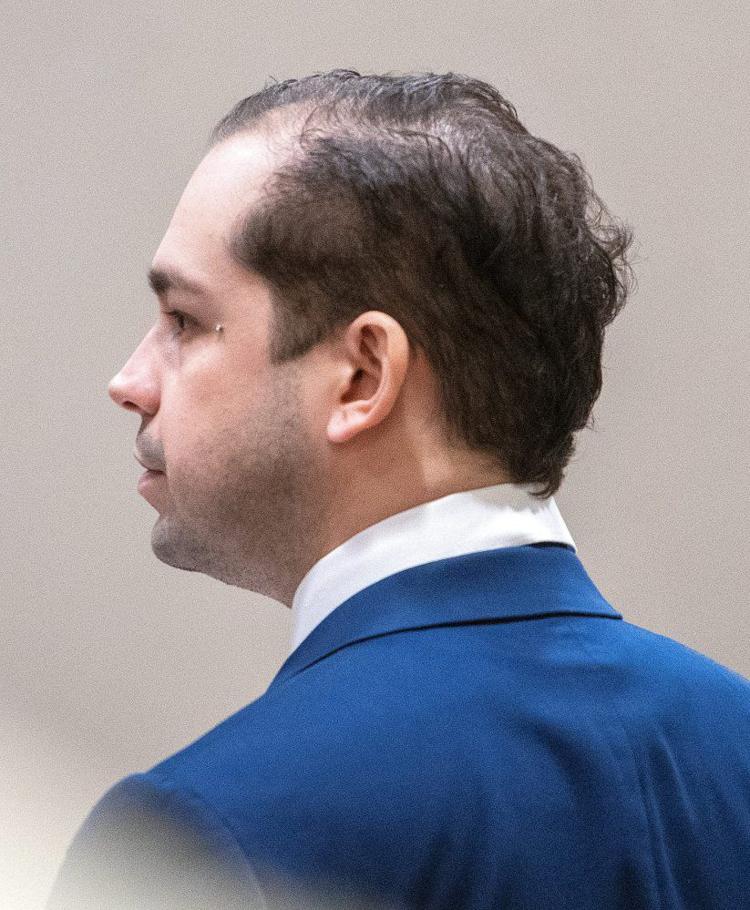 URBANA — Michael Henslick admitted he killed Holly Cassano in a "fit of rage" but could never tell investigators why.
"I know. It doesn't make sense. I have never even understood it myself. That's the truth. Never have and never will."
Sections of his five-hour statement made Aug. 28, 2018, were played Thursday morning to the jury hearing his murder trial in seven sections, ranging in length from about a minute to 70 minutes.
The statement had been redacted as a result of pre-trial rulings made by Judge Heidi Ladd, who declined to suppress the statement. Henslick's attorneys argued it should be suppressed because it was coerced but Ladd rejected that contention.
The attorneys then agreed prior to trial what sections of the interview the jury would hear.
Henslick told investigators Dwayne Roelfs and Chris Darr that he went to Miss Cassano's home to talk to her about his relationship with her cousin and ended up "making out" with her and then having consensual sex.
After falling asleep, he admitted he awoke, went to the kitchen and got a steak knife from her counter. He returned to her bedroom and began stabbing her.
"I don't know. It just kind of happened. It was just something I came up with," he said, unable to ever articulate a good reason why he killed Miss Cassano.
His hand cut during the stabbing, Henslick said he cleaned himself up and left the house, tossing the knife somewhere down the road.
Henslick also admitted he had sex with Miss Cassano's body after she died on the floor of her bedroom.