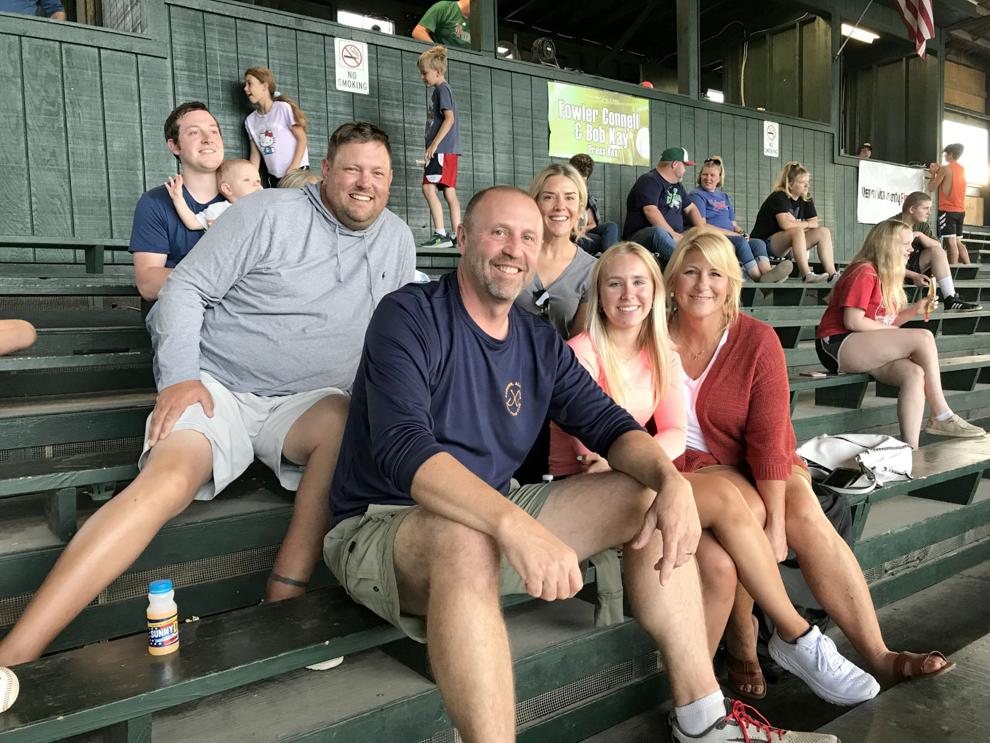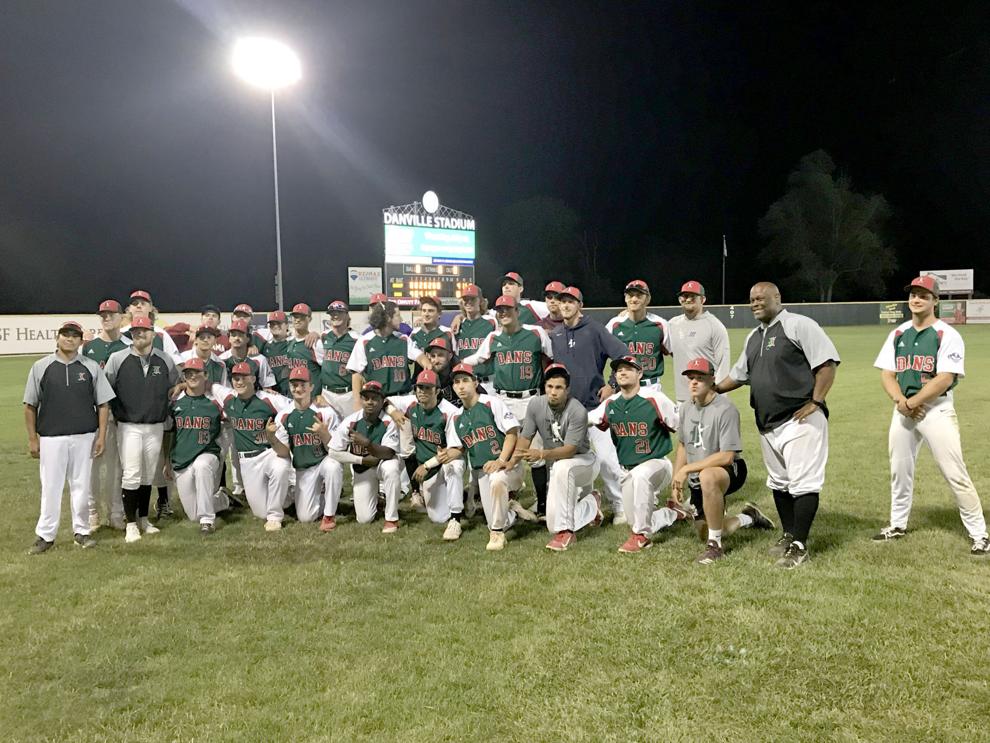 DANVILLE — It's a Friday night at Danville Stadium, and the 75-year-old venue is buzzing with loyal fans both near and far.
Like the family of pitcher Kade Snell, which traveled more than 700 miles to watch the Auburn University sophomore take the mound for the Dans.
From Dothan, Ala., the Snells have spent the last week in central Illinois feasting on a baseball smorgasbord.
Tonight's game is a treat not only because they get to catch Kade in action. They also get to catch up with Kade's hosts in Danville, the Pabst family, which is seated one row back.
The amateur baseball team's 32 host families are critical to the summer operation, as only three players on the roster hail from Illinois.
It's the second summer the Pabst family has hosted a player.
"We have three boys, ages 10, 7 and 5," Garett Pabst says. "They love it, it's like another big brother coming in for the summer. … We talk baseball, we watch a lot of games on TV, it's enjoyable."
Their attention turns back to the pitcher's mound, where Snell is trotting out for his third inning of work.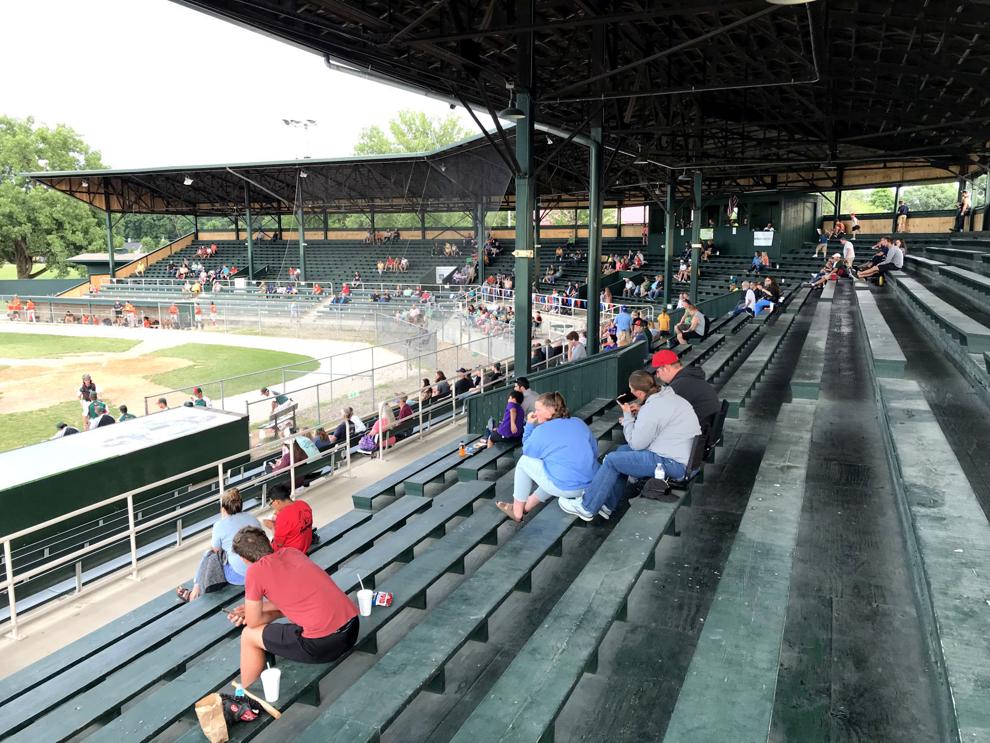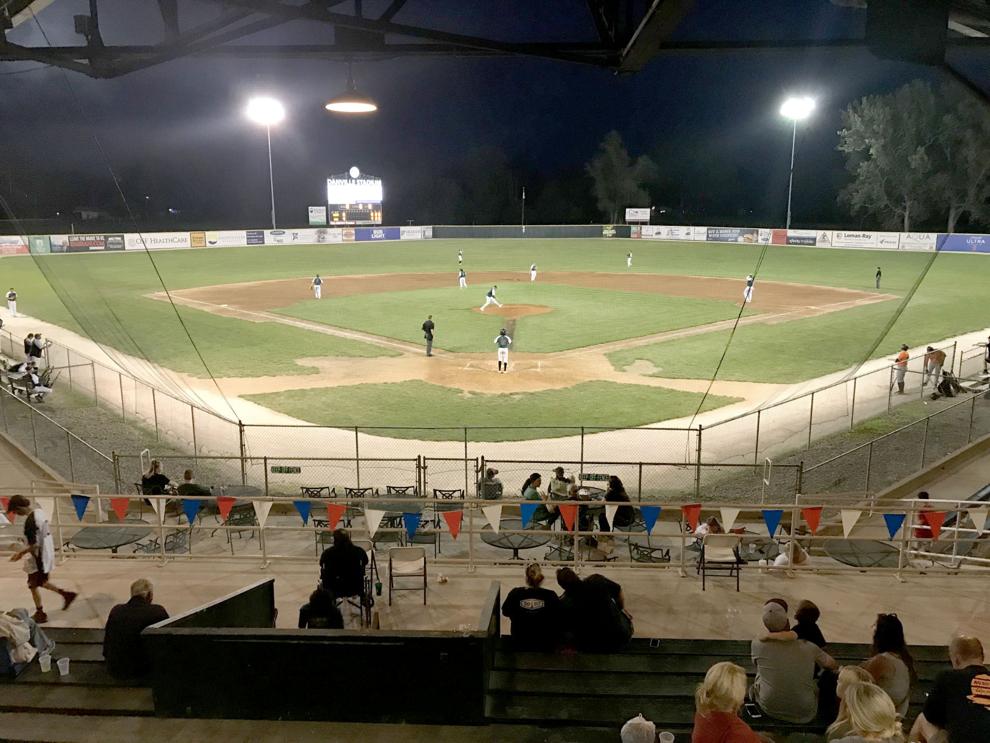 ★ ★ ★
Tonight, the Dans are competing for attention against the annual Balloons Over Vermilion. The crowd of about 400 looks even smaller given the stadium's ability to host in excess of 5,000.
The competition from the hot-air balloon event doesn't faze Dans co-owner and general manager Jeanie Cooke, who roams the ballpark in a purple Balloons Over Vermilion polo shirt. If tonight was a regular Friday or a Tuesday — when admission, drinks and hot dogs are $2 each — she knows the turnstiles would be clicking at a faster pace.
"We have, as they say, an army behind us in our fans and our community," Cooke says, noting how rare it is for a city of Danville's size to yield 32 host families. "Without that kind of support, it wouldn't be here."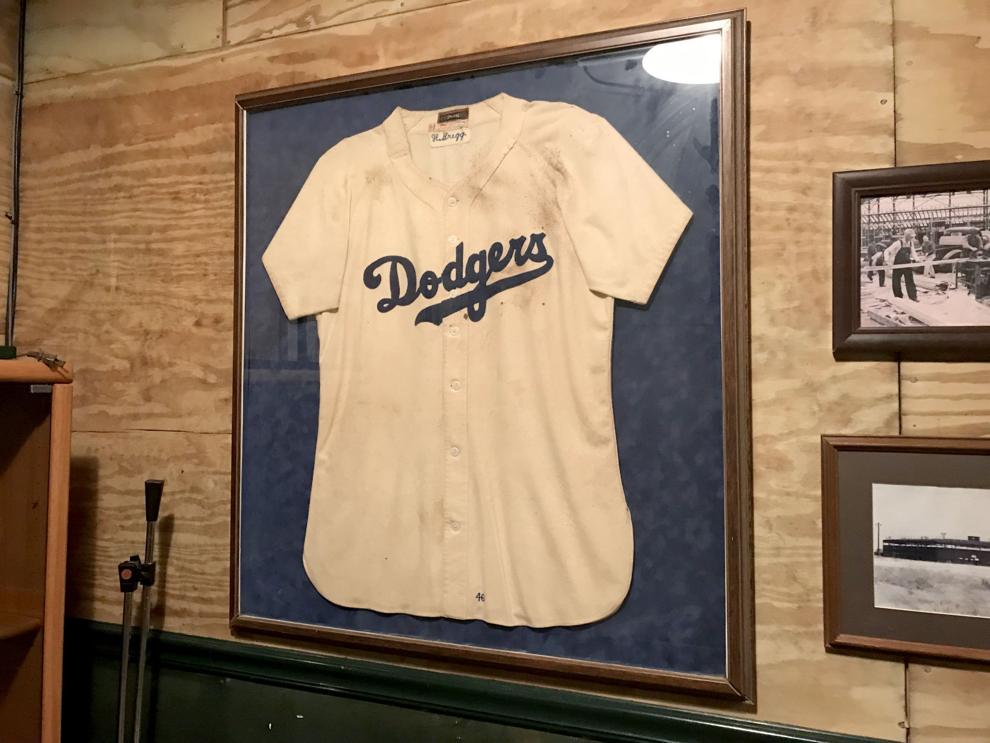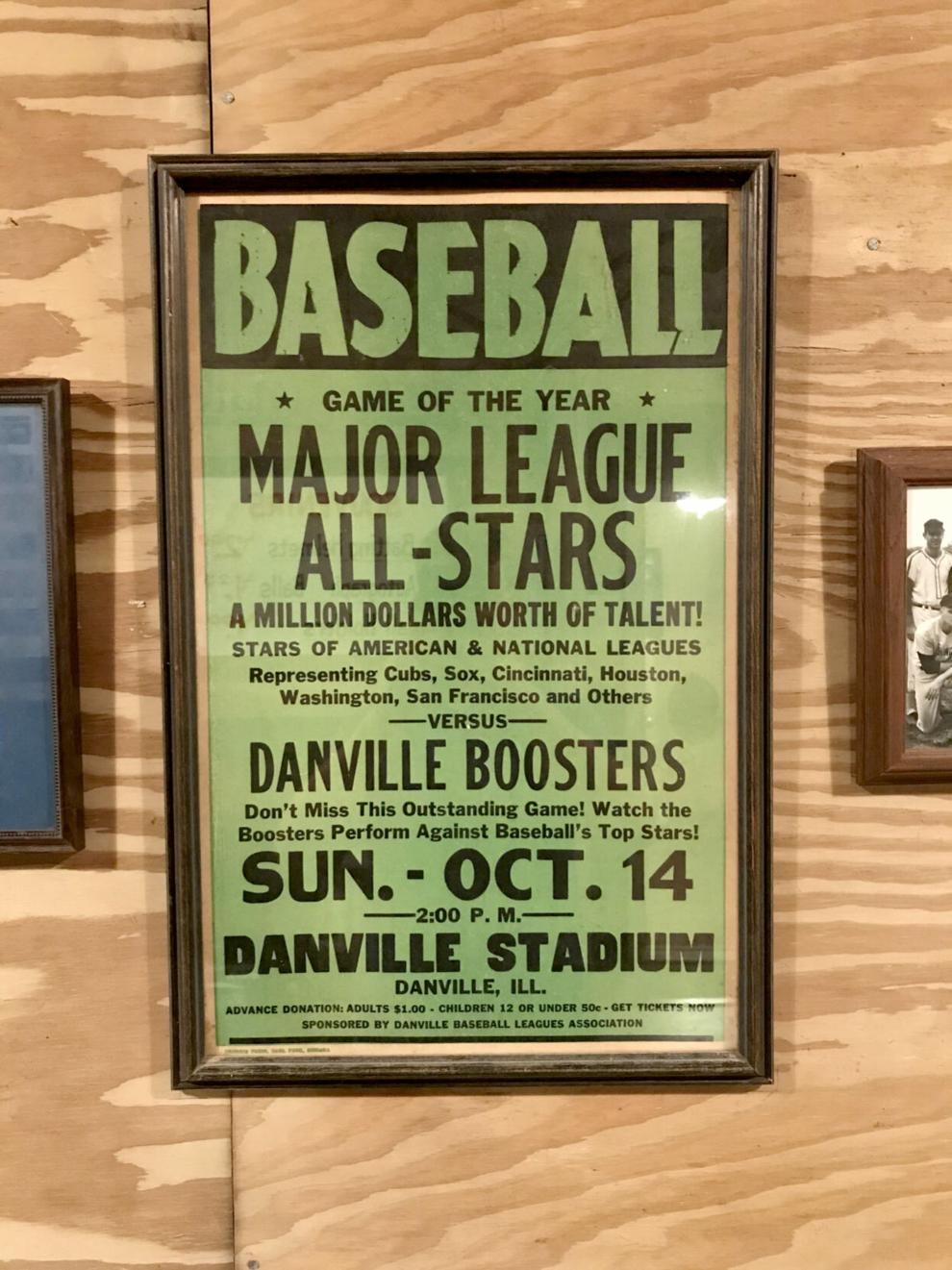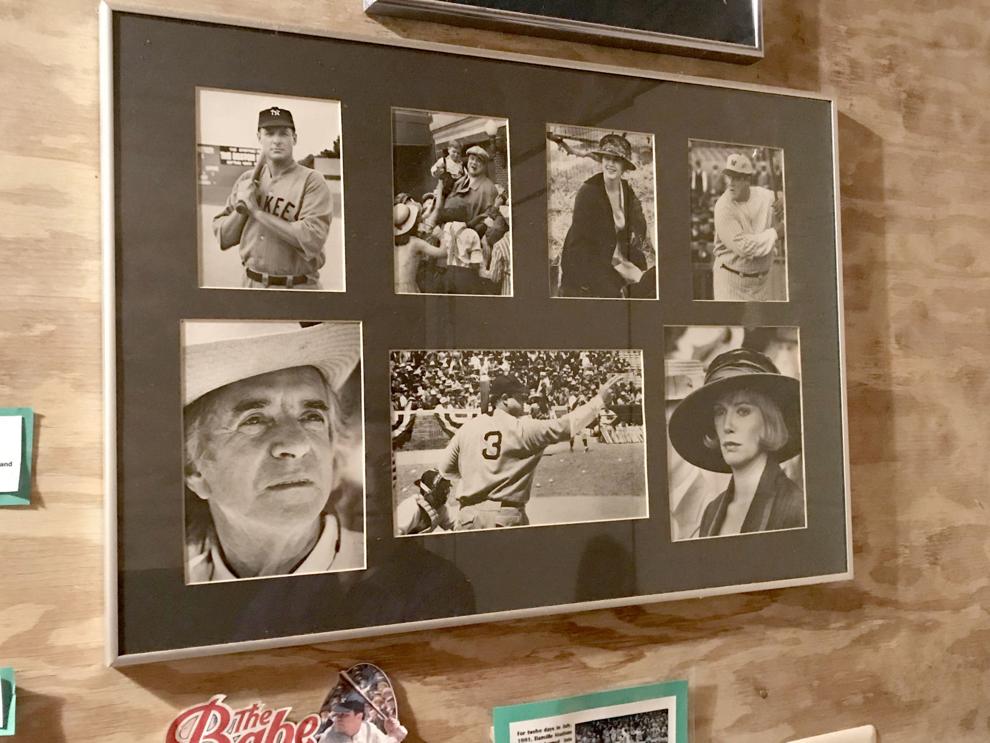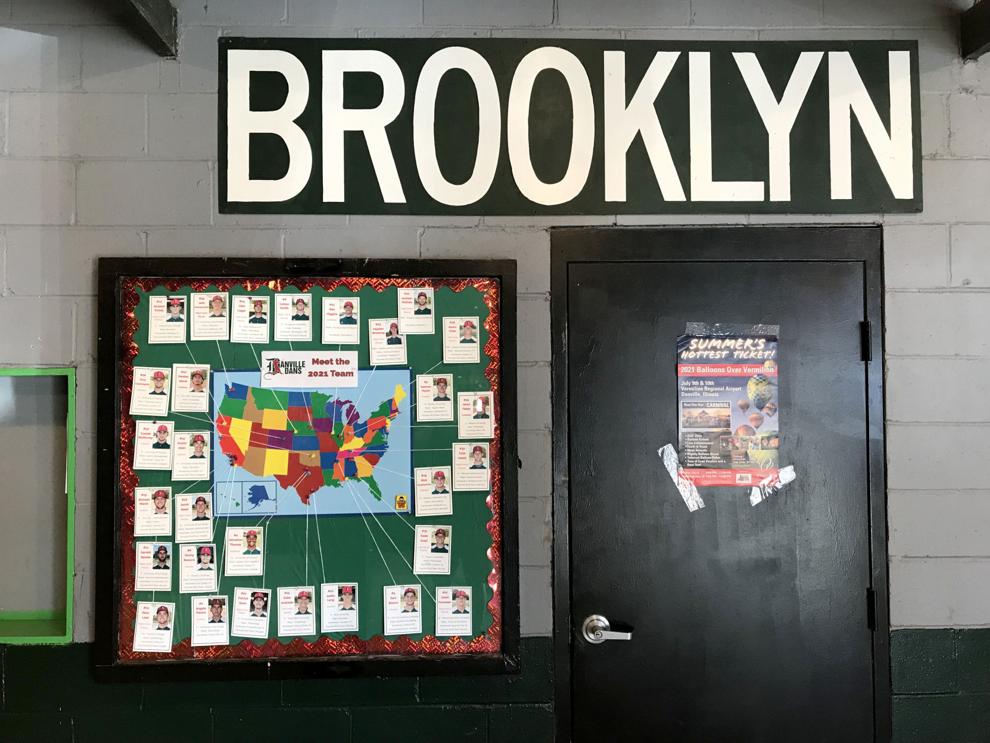 Cooke's office is a museum of Danville's baseball history. Tucked underneath the wooden stands down the first base line, its walls are draped with treasures from seasons past.
There's a game-worn Danville Dodgers jersey from 1947. In those days, Cooke says, major league clubs like the Brooklyn Dodgers often passed their old uniforms down to their farm teams.
There are posters advertising Danville visits from barnstorming Negro League clubs. One of the three Indianapolis Clowns flyers mentions the draw of Satchel Paige. Next to it, a Kansas City Monarchs poster from years later cites Paige as one of the major league players the team produced.
Alongside Paige on the Monarchs flyer is Jackie Robinson, who suited up with the Brooklyn Dodgers for an exhibition game at Danville Stadium in 1947.
Contemporary players have played in Danville, too. Chris Coghlan, the 2009 National League Rookie of the Year, was a Dan in 2004. Five years removed from his 2005 season with the Dans, Mitch Moreland hit a home run for the Texas Rangers in the World Series.
Today, it's a Sports Illustrated cover featuring Jonathan Papelbon, a Dan in 2001, that draws the attention of Cooke.
"Looking at the research on Danville Stadium is almost like a full-time job in itself," Cooke says with a laugh. "People do come from all over the country. The players bring their families and friends here. So it definitely is a part of tourism."
The Dans of today aren't yet magazine cover material. Their main concern between games is grabbing a bite to eat.
Cooke has them covered: loaves of bread and jars of peanut butter and jelly sit on the table in the middle of the room, ready to be used for sandwiches during the 30-minute intermission.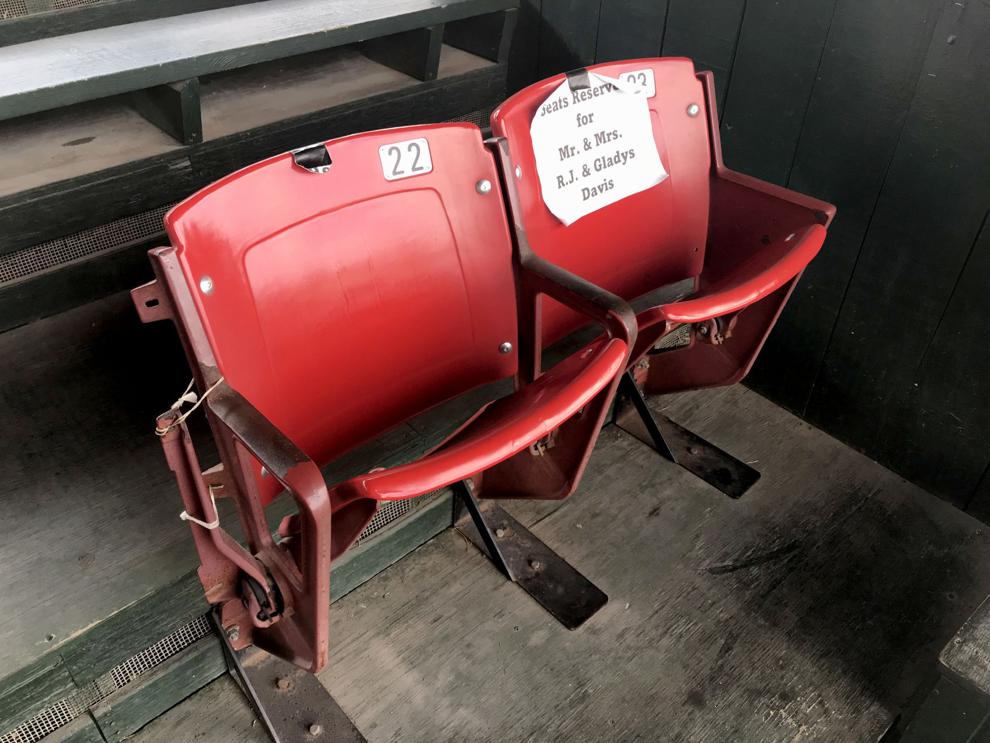 ★ ★ ★
The visiting Illinois Valley Pistol Shrimp take the first game of tonight's doubleheader, 3-1. Snell turns in four solid innings of work for the Dans, but a better outing from Illinois Valley's Ryan Eiermann keeps the home bats mostly silent.
The Danville fans don't seem to mind the loss much. The scenery helps.
Shades of gold from the setting sun contrast with plenty of green inside the ballpark. Nearly everything is some shade of green, from the worn, wooden bleachers to the press box to the building's newly repainted facade.
"It's the ballpark, it's the atmosphere," says Jeff Richards from his perch near first base. "You get hot dogs and a cold beer, there's a lot of history here. I love it."
Richards has been a regular since the Dans moved in 1989.
Among his favorite memories was the filming of "The Babe" in 1991, in which Danville Stadium stood in for Boston's Fenway Park and Forbes Field in Pittsburgh.
A few rows down, Jack Starkey recalls watching Gorman Thomas and Darrell Porter play at the ballpark.
"I have a good time being here, good crowds," Starkey says. "A few years ago, they had a Milwaukee Brewers franchise here, they had a couple of real good ball players here."
The end of the first game provides a chance for Tony Burns' two sons to seek autographs from players as they make their way to the locker room.
Burns' children, Wesley and Sutton, both play baseball, and the Dans often set a good example of what to do.
"It's baseball, baseball, baseball," Burns says. "We come out to Dans games so that we can support local businesses and they can see their local team — they actually watch their positions, and they learn a lot from it."
Like many in the crowd tonight, Burns has been attending games since he was a kid.
"It's the history, it's the atmosphere," Burns says. "I know a lot of local people, and the businesses really try to support this. It's in the area, and I want to keep it going."
In the elevated press box, public address announcer Matt Hoose is preparing for the second game. He's in his third season as a fill-in announcer for Tom Fricke, who has manned the post for about a decade. It's a role the Rossville native thoroughly enjoys.
"It's fun, No. 1, working with college kids on break and seeing their attitudes," Hoose says as interns three decades his junior snicker nearby. "Coming to the ballpark, watching good baseball, to be able to do that in Danville is pretty cool."
Alongside Hoose sits video board operator Robbie Jaruseski, a second-year intern in his third season overall with the Dans.
Jaruseski graduated from Danville High School in 2020 and is a sophomore at Miami University in Oxford, Ohio. He's an engineering major who works his post mainly for fun.
"I can learn engineering through stuff like this," Jaruseski says while gesturing toward the video board console. "Learning how to be better with computers and make these designs, it helps my creativity, I should say."
★ ★ ★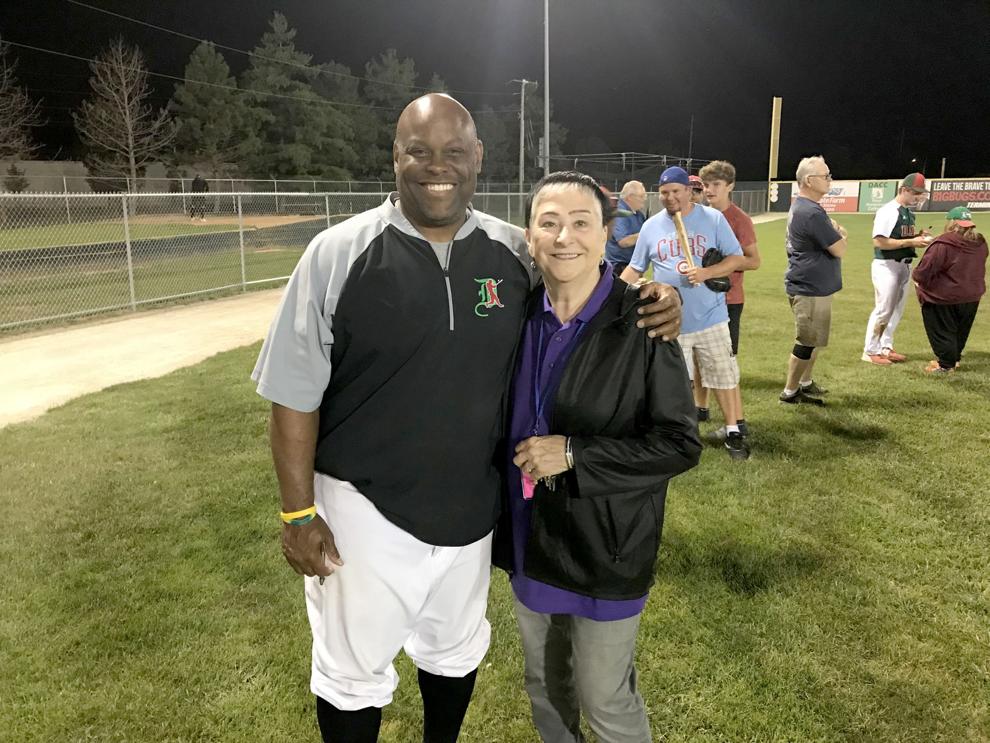 Game 2 moves significantly slower than the opener, but the outcome is better: a 13-4 Dans win.
Of the fans that stay to watch the final out (11:14 p.m.), many are families with children anxious to take part in one of the Dans' most celebrated traditions: running the bases after home games.
The late hour fails to deter a batch of kids from doing just that while manager Eric Coleman debriefs his team.
The work isn't finished for the players, who take the field and begin rehabbing the surface after 14 innings of wear and tear. There isn't a complaint to be heard.
"I think it's just something to do during the summer," Coleman says. "It's homegrown ... the tradition of the Dans, they've had 30 big leaguers, I've coached 26 guys that have been drafted. It's a fun, inexpensive something to do in Danville."
For Kade Snell, it's a perfect storm of community and family support.
"It's special," Snell says. "I don't expect them to just drive everywhere, so for them to make that drive and come all the way here really means a lot."