News and notes from around our area, courtesy contributor Nora Maberry-Daniels. Have something to report? Email her at noraemaberry@gmail.com.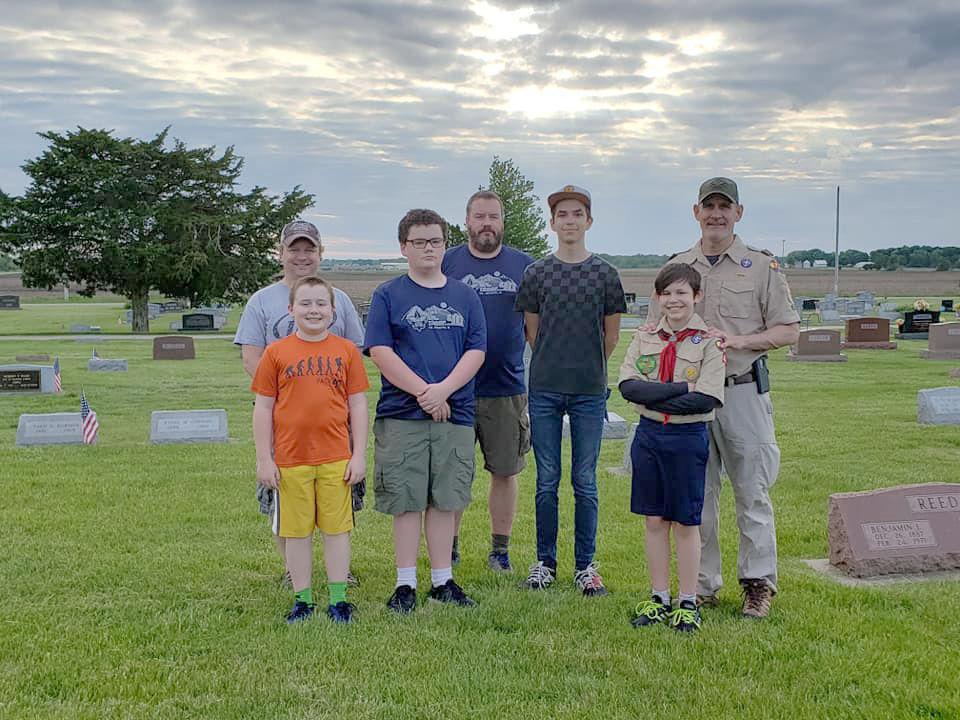 St. Joseph
Boy Scout Troop 40 places flags at Mt. Olive and Paterson cemeteries, as well as St. Joseph-Ogden High School, which need to be retired. Unable to raise funds due to COVID-19, Troop 40 is asking for community donations for replacement flags. Sponsorship opportunities are available for a Fourth of July parade initiative, or donations can be placed in the drop box at 1602 Magnolia Drive.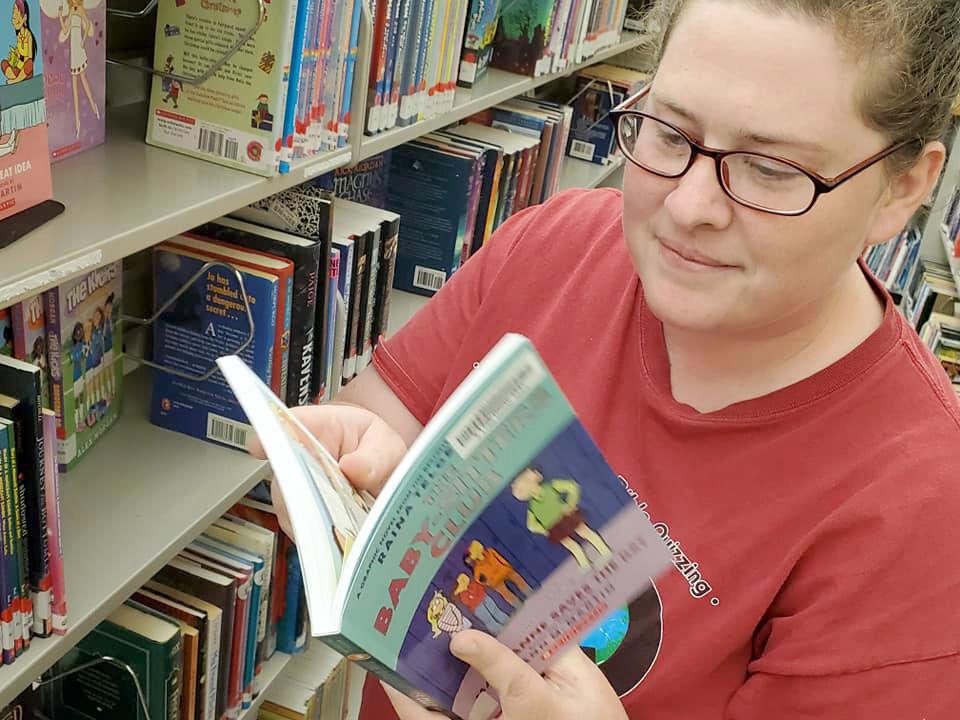 Ogden
Ogden Rose Library Board president Allison Wakefield and other board members hid "Golden Tickets" inside library books. Readers who find a ticket can take it to the librarian and claim a prize.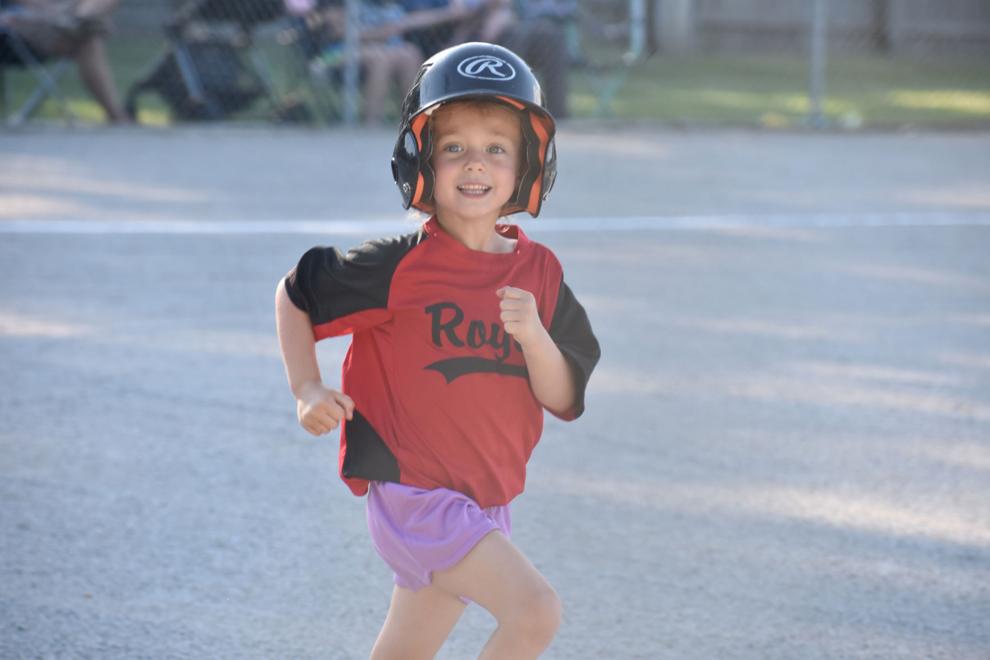 Royal
The Royal Youth League sold 300 pork chops, hot dogs and hamburgers at a fundraising dinner. Eight teams participated in four games and a hitting derby. There was also a raffle. Family members of players ran the concession stand and grill.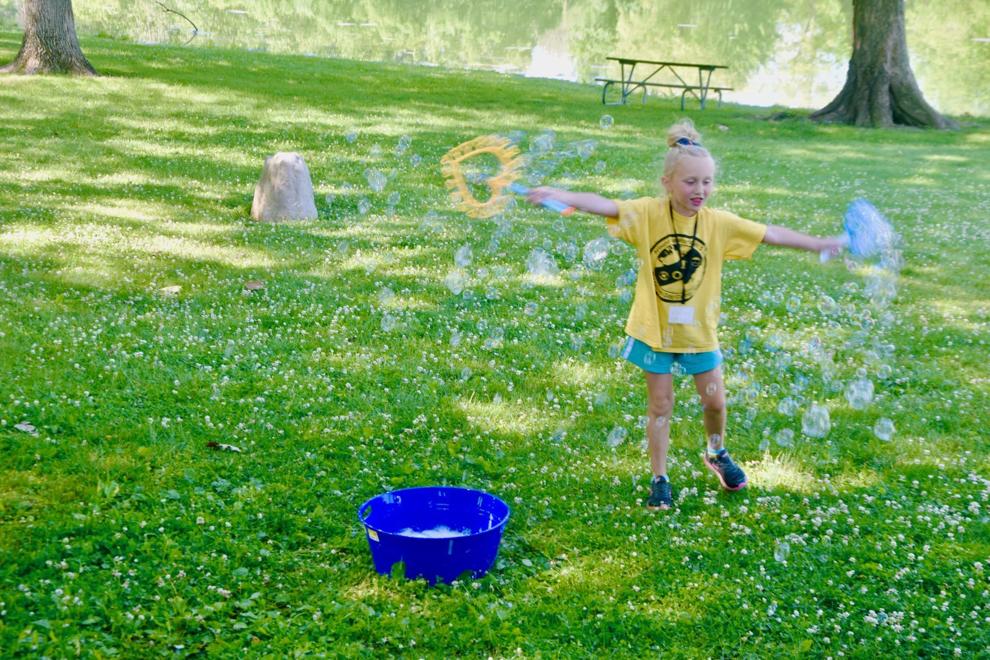 Homer
More than 75 campers from Unity, Heritage, Prairieview-Ogden and St. Joseph-Ogden school districts took part in the Big Grove Girl Scout Camp at Homer Lake. Activities included canoeing, archery, crafts and hiking. Pictured: Zerrusen Whitley, 6, from Tolono plays with bubbles on the last day camp (photo by Nora Maberry-Daniels).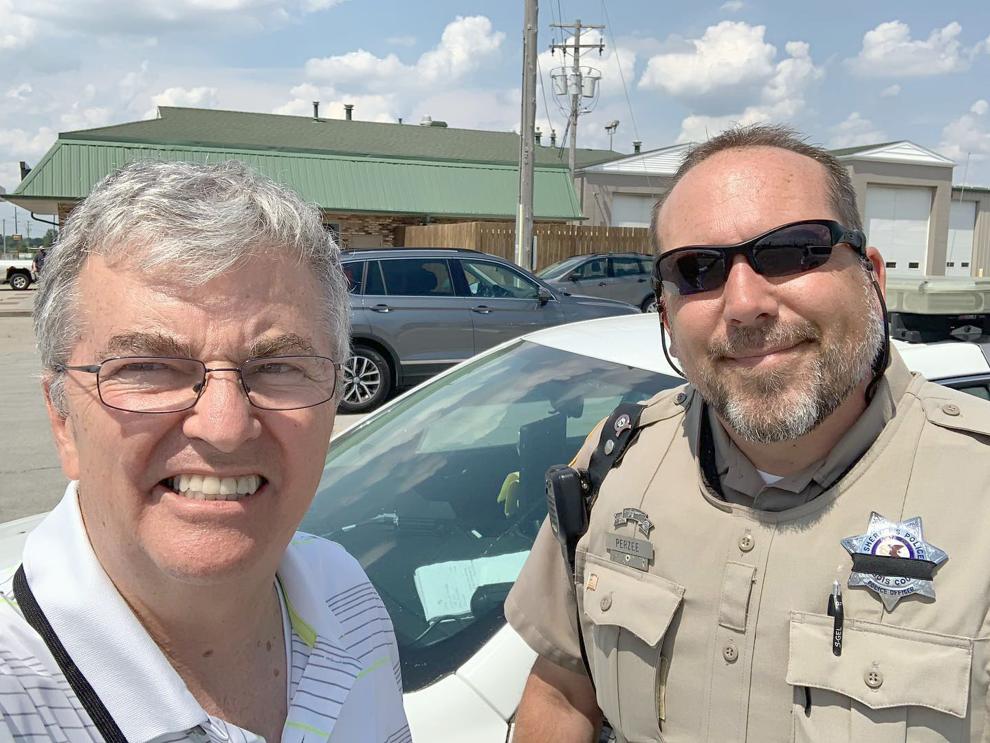 Watseka
State Rep. Thomas Bennett teamed with Deputy Clint Perzee as part of a ride-along with the Iroquois County Sheriff's Department. Bennett said Perzee as professional, courteous, respectful and insightful. "He knows the people in the area," he said.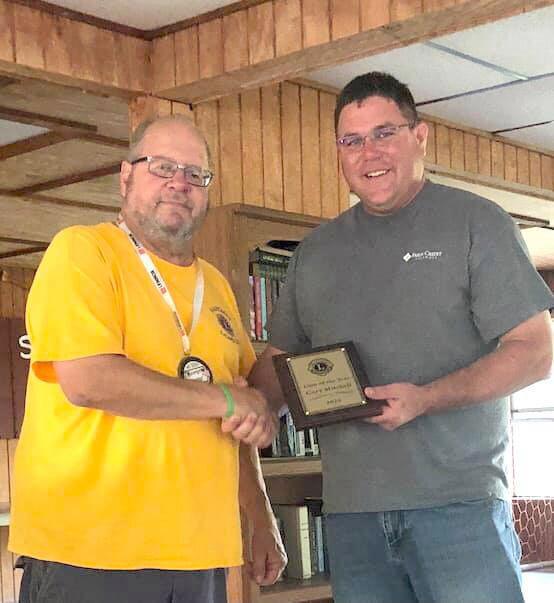 Mahomet
Corey Mitchell was named 2021 Mahomet Lions Club "Lion of the Year."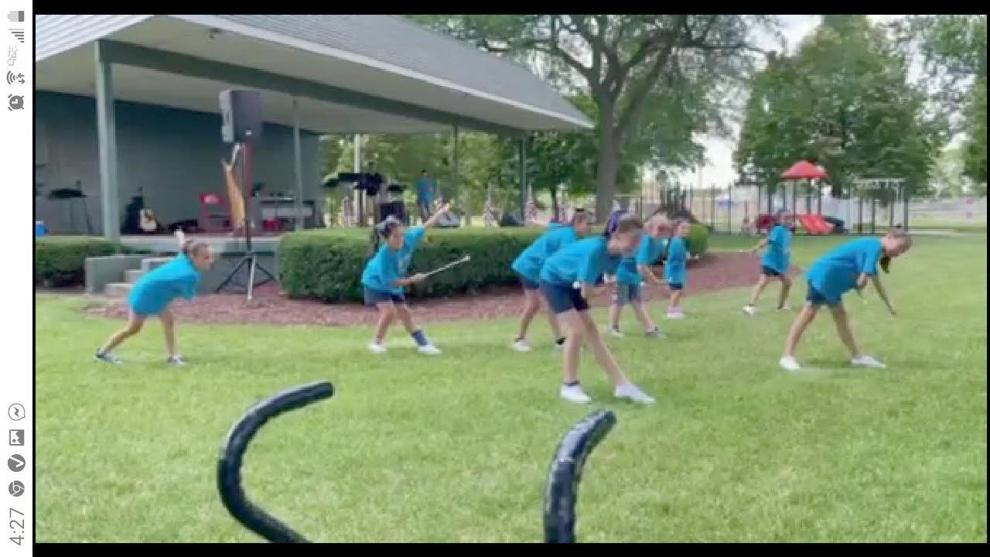 Rantoul
Marcia Weller is the coach of the newest program, Beginner Baton Twirling, sponsored by the Rantoul Recreation Department and Youth Center. The program's name, chosen by members: Rantoul SHiNE. The club, which consists of twirlers ages 5-12, will perform at Saturday's Juneteenth Celebration and Rantoul's 4th of July parade.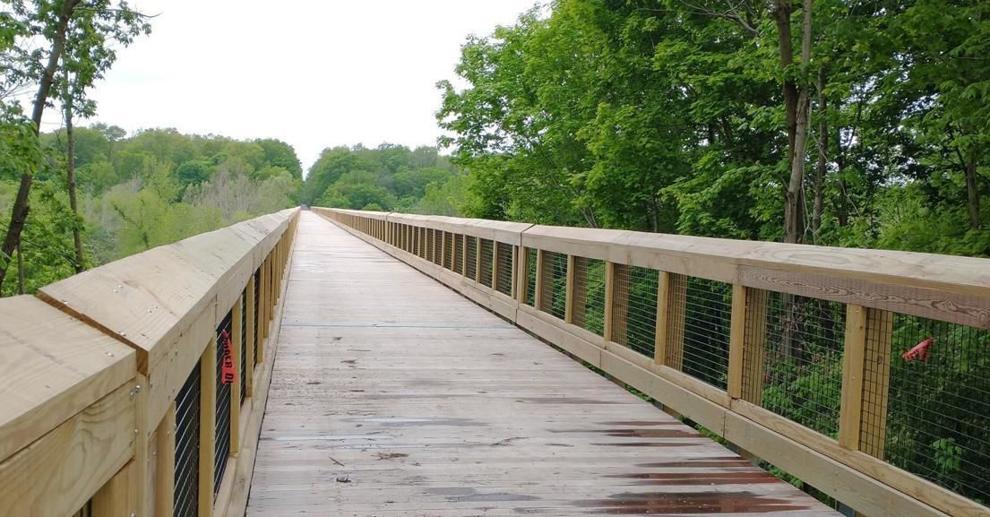 Oakwood
A "Friends of the Kickapoo Rail Trail" group will meet June 24 at Oakwood Park Pavilion (6 p.m.) for dinner and discussion, including updates on construction projects.

Mt. Zion
Monticello's Amber Oberheim will speak at the Macon County GOP Picnic on Aug. 19.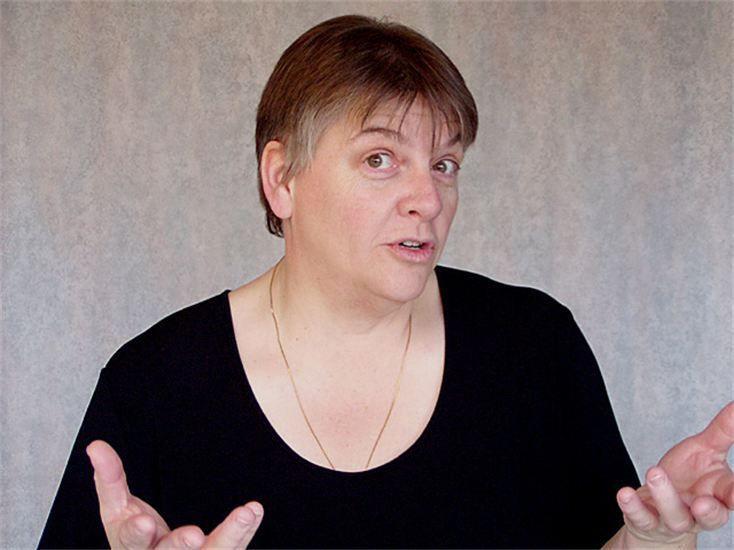 Tolono
The Tolono Public Library held a Zoom program with the Anita Purves Nature Center that offered ideas for tips for saving resources and money while helping the environment. The program featured storyteller Kim Sheahan Sanford.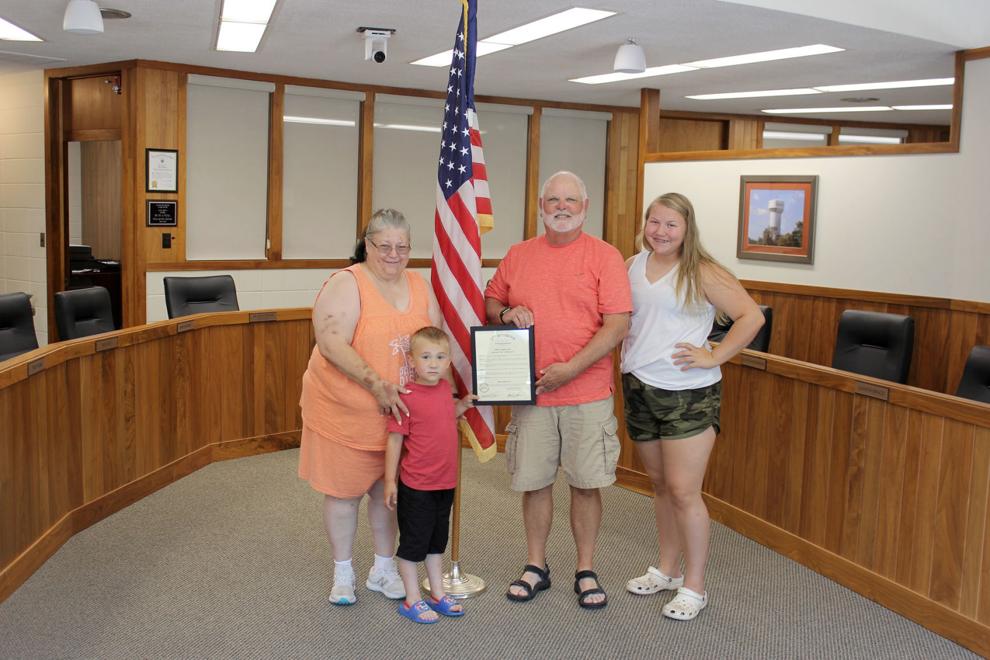 Tuscola
Mayor Dan Kleiss proclaimed June 14 as Harland "Hop" Conner Day. Conner, a lifelong resident who was born on June 14, passed away in 2013. The avid bowler volunteered with Little League and Boy Scouts and was active in the Lion's Club, Elks, Moose Lodge, Amvets, American Legion and VFW. In 1948, Conner took it upon himself to have the American flag saluted at every Tuscola home football game until 2013. Now members of his family carry on the tradition. Pictured: Dan Kleiss, Donna Connor Warner (Hop's daughter), Kayli Heckler (great granddaughter) and Greyson Warner (great grandson).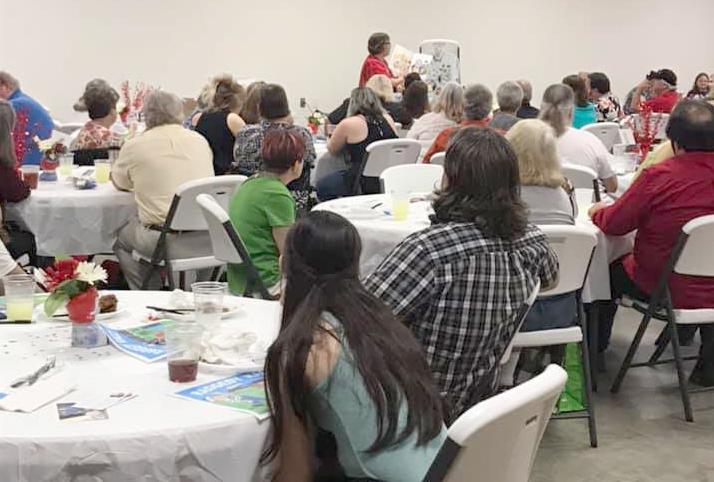 Arcola
Last weekend's Arcola Chamber of Commerce's 100th birthday party for Raggedy Ann and Andy included cake, prizes and stories.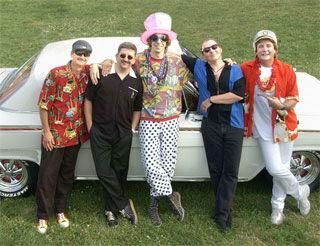 Arthur
The Arthur Rotary Club's 2021 Freedom Celebration Fireworks is June 26. The club is selling priority seating wristbands in advance ($10 each) at Arthur First Bank, the Arthur Municipal Building and Oye's Hardware. Seating within the main diamond and other areas of Jurgens Park is free. Money from wristband sales allows the Arthur Rotary Club to provide scholarships, support schools and help local organizations serve the community.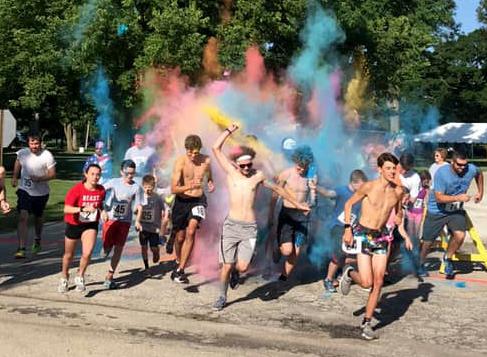 Paxton
The Paxton Area Chamber of Commerce will host a Color Run during its Fourth of July celebrations.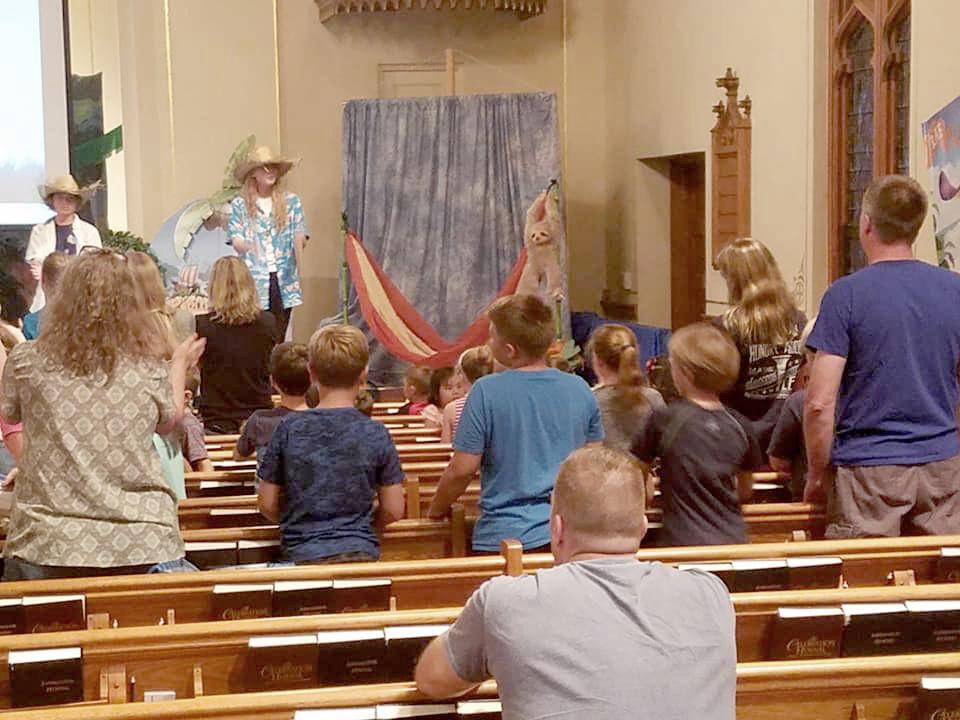 Gifford
St. Paul's Lutheran Community Vacation Bible School is looking for volunteers. Children can be signed up until July 1.
Monticello
The Monticello Chamber of Commerce is sponsoring a business expo from 3-6 p.m. today on the Square.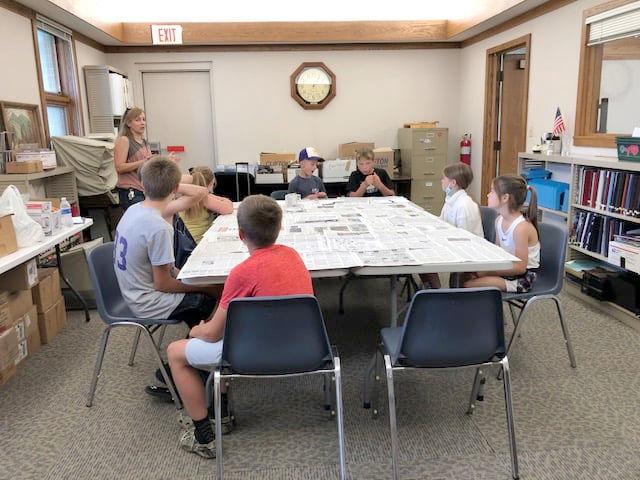 Bement
The Bement Public Library held a class with the Piatt County 4-H club and the University of Illinois Extension that allowed children to plant tomatoes, cilantro and onions.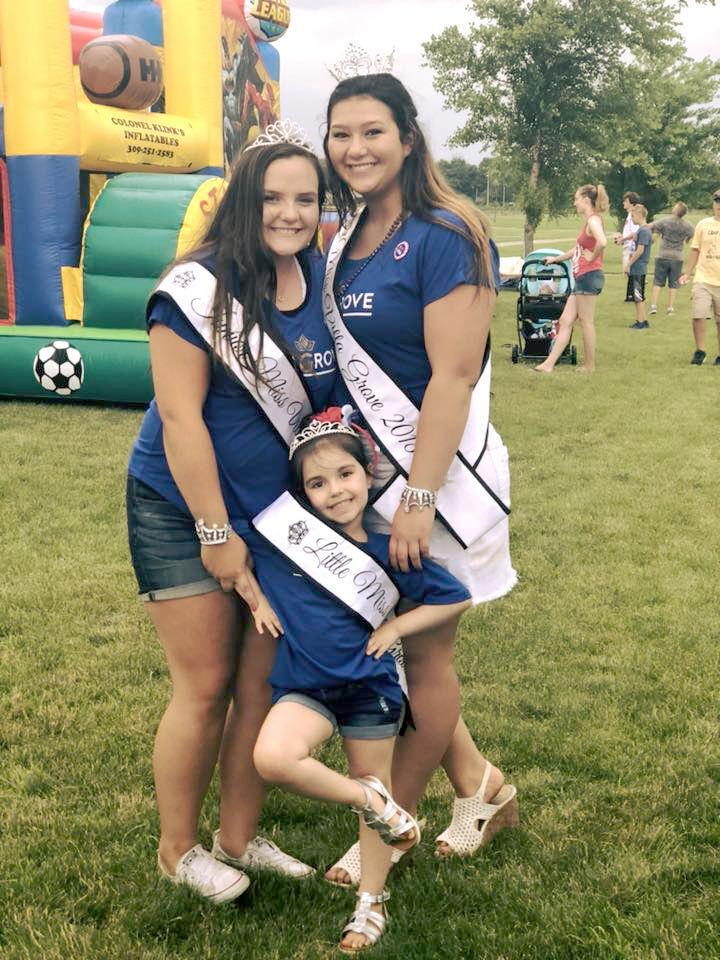 Villa Grove
Villa Grove will celebrate the Fourth of July on July 2 with a bike parade, touch-a-truck, water balloons, a storybook walk, dunk tank barrel train rides, kiddie tractor pull and fireworks.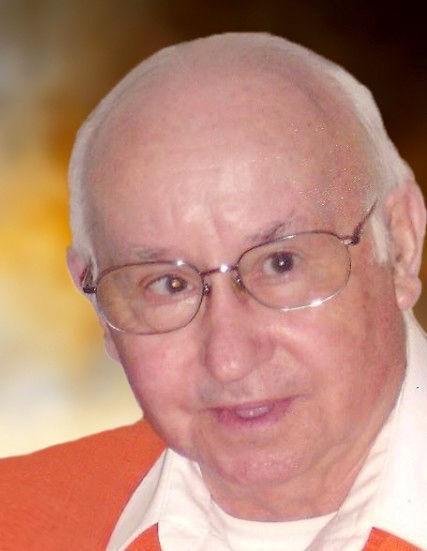 Bismarck
The BHRA community is mourning super fan Dick Knight, who died June 12. A custodian at Bismarck-Henning High School for many years, he attended countless home games for all sports.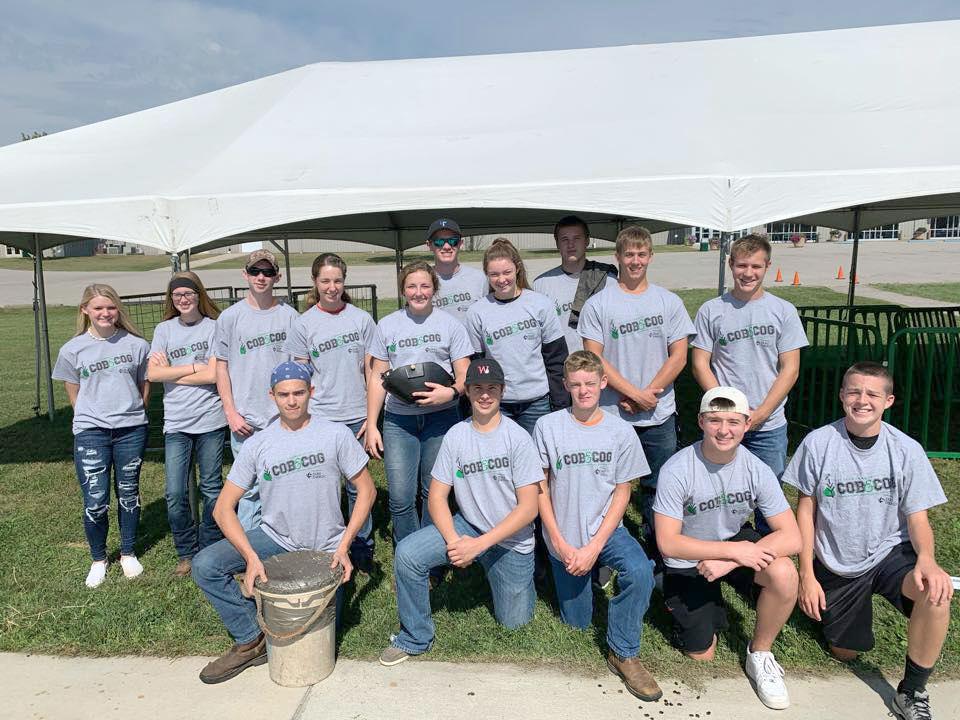 Chrisman
The Chrisman FFA will be hosting its Farmers Market at 4 p.m. Saturday at Chrisman Square. Among the perks: Free hot dogs.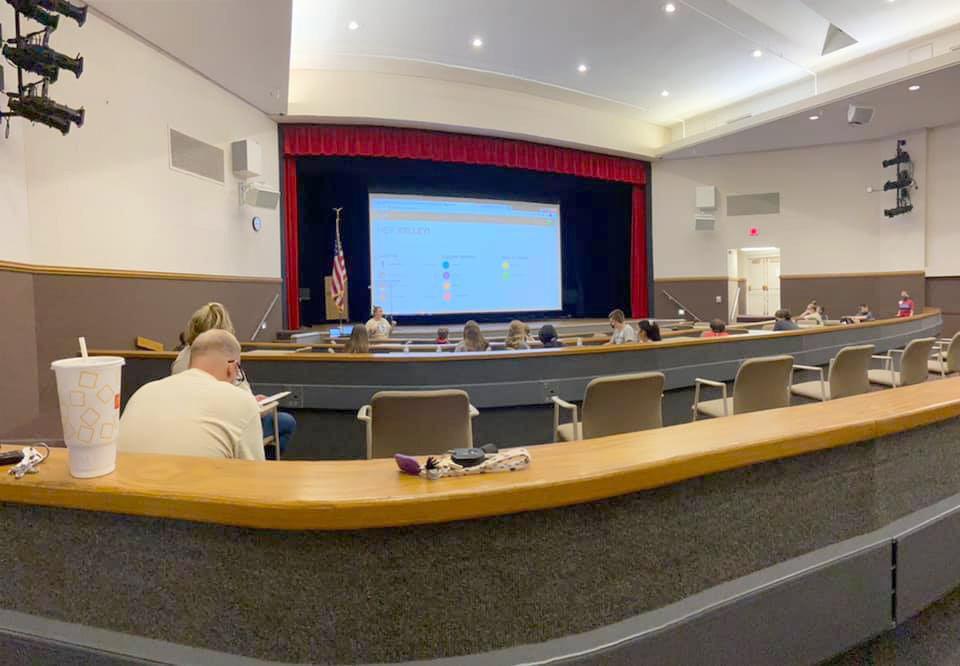 Danville
Danville Area Community College Express heard a presentation from Kelley Cervantes at Bremer Theater.
Fisher
Rodney Atkins will headline the Fisher Fair on July 9.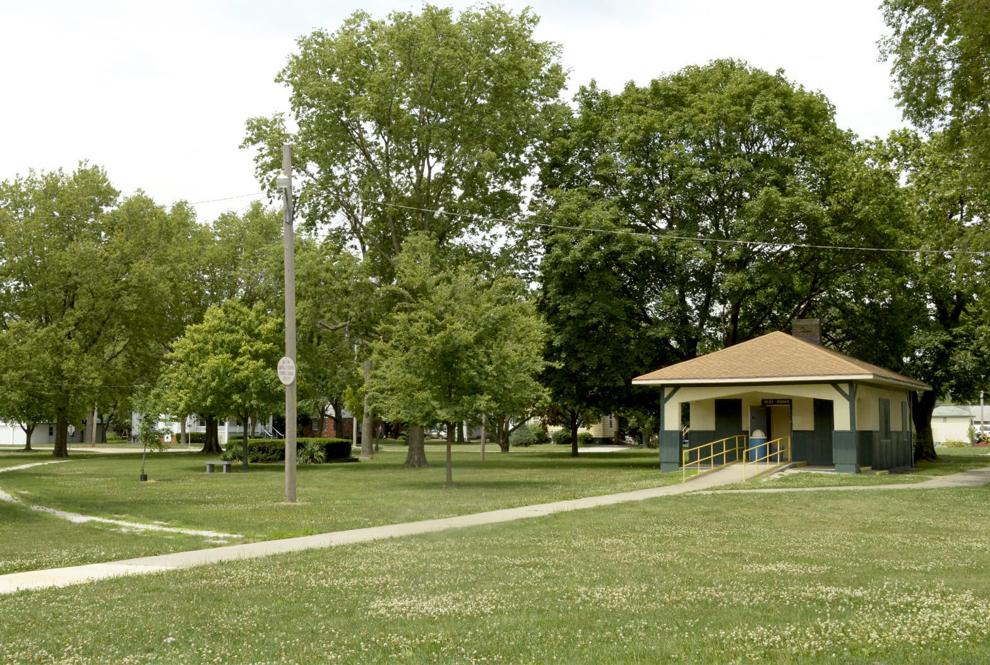 Gibson City
The village is asking residents to help catch vandals who damaged the restrooms at North Park.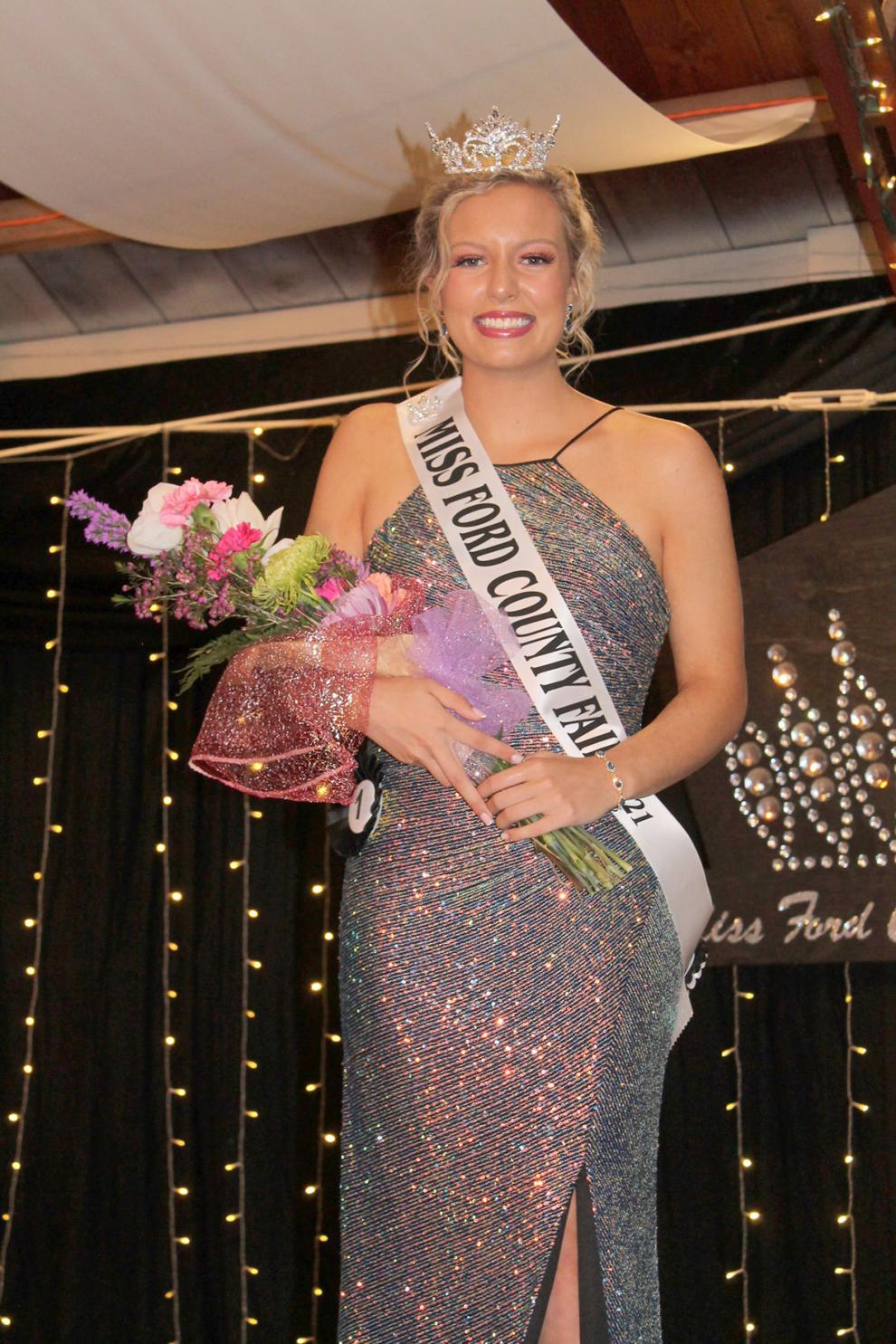 Melvin
The 2021 Miss Ford County is Jolee Hastings of Loda, the daughter of Joel and Mary Hastings. First runnerup and Miss Congeniality is Lyndi Allen of Paxton, the daughter of Scott and Lisa Allen.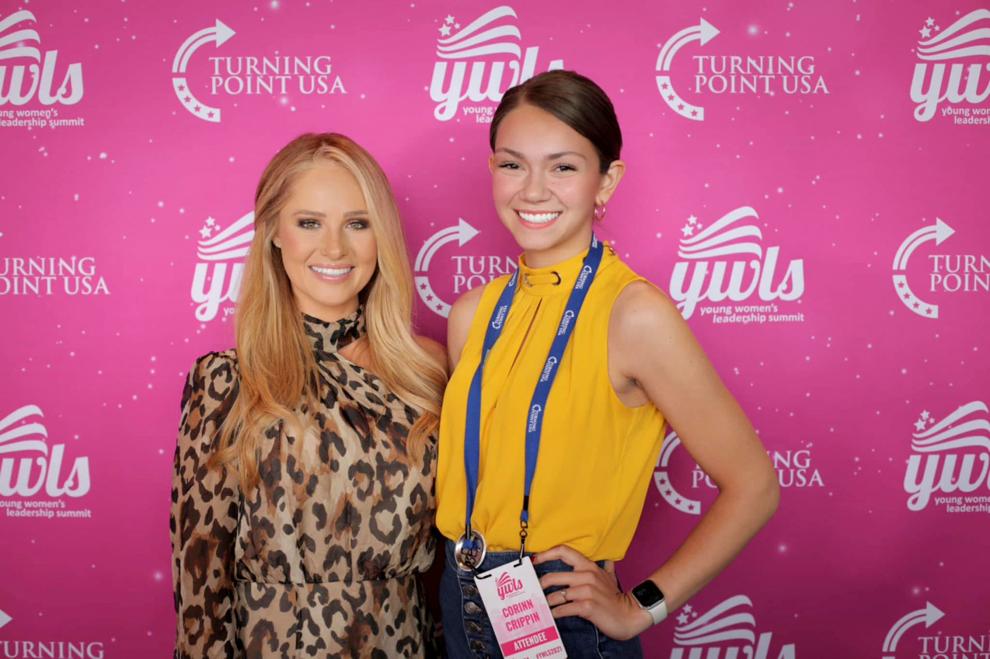 Georgetown
Miss Georgetown Fair Queen Corinn Crippin attended the Young Women's Leadership Summit in Dallas and met Tomi Lahren.