Top of the Morning, May 18, 2022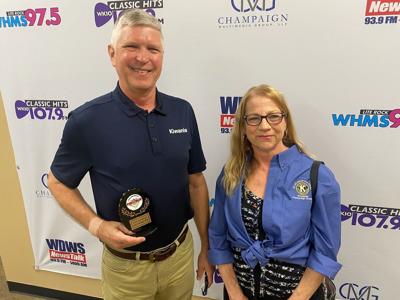 Year 27 of the Kiwanis Club of Champaign- Urbana's pancake and sausage breakfast brings something new to the plate: guided campus walking tours led by just-graduated University of Illinois students. It's a fantastic, healthy and – with campus mostly quiet now — timely idea.
"You can walk off those pancakes and sausages and come back for a second helping," Kiwanis Club's Doug Fink said.
The fundraising breakfast ($7 for a good cause and a full belly) will be from 7 to 11 a.m. Saturday at Bromley Hall. At 9 and 10, students from the UI's Circle K International chapter — sort of a college Kiwanis Club — will lead strolls to nearby Huff Hall, Siebel Center for Design, Gies College of Business and the Armory.
"A lot of people don't get the opportunity to get on campus, and now's a good time since most of the students have left," said Alyx Merritt, a Circle K volunteer from Bloomington who graduated last weekend. "It will be fun to hear from the students and their experiences."
It's part of a busy week for the Kiwanis Club, which tonight caps its 100th-year celebration with a banquet at Champaign's Holiday Inn. They'll be back at it early Saturday morning for "our after-party," Kiwanis' Marianne Downey said, "a celebration to share with the community."
Radio note: "Illini Pella Saturday SportsTalk" will air from Bromley Hall (9 to 11 a.m.). Guests include Ron Guenther, Tom Kacich, Joe Thompson and Steve Beckett.