Top of the Morning, Nov. 24, 2021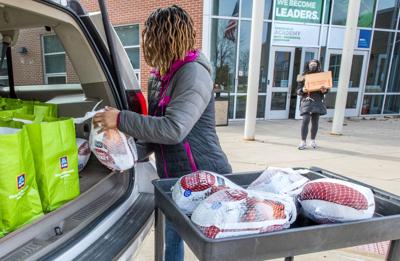 As a student at Urbana High (Class of 2003), Jacquelyn Douglas for four years helped serve community dinners as part of the school's Thanksgiving tradition. Now, she's doing the same good work across town.
Last Friday, Douglas and three others from Garden Hills Academy — Amanda Moore, Sam Howell and Brandon Miller — delivered 38 baskets stuffed with all the Thanksgiving fixings to "very grateful and thankful" families in Champaign.
It was as rewarding as it was 20 years ago.
"It's definitely a full-circle moment for me," said Douglas, in her fifth year as a Garden Hills social worker. "I love giving back to a community that helped grow and raise me."