Top of the Morning, Nov. 13, 2019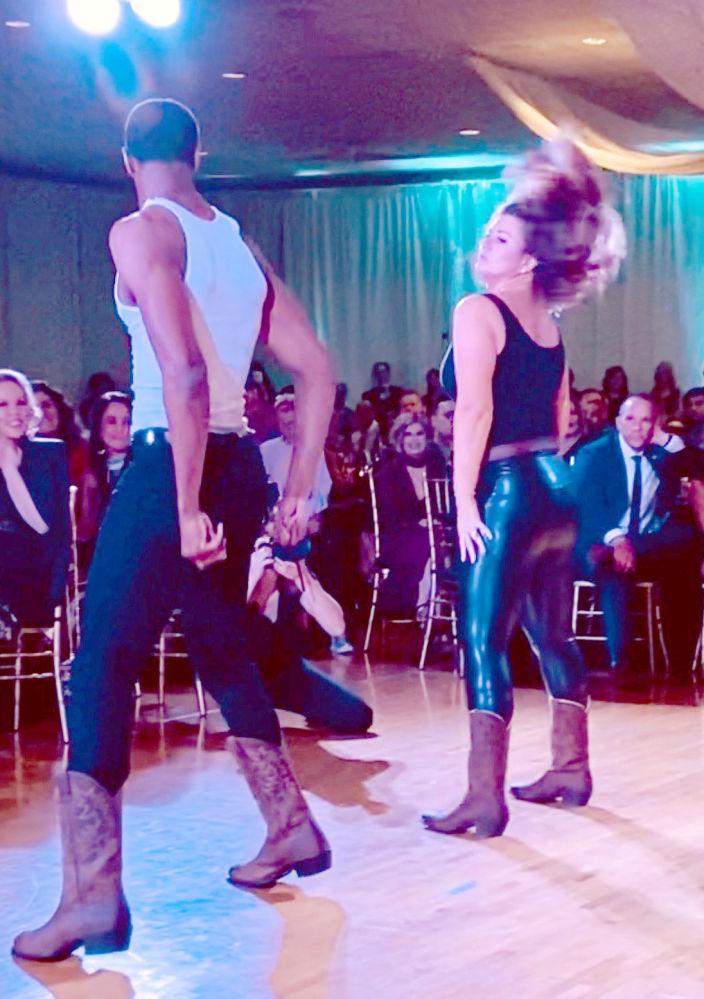 Nicole McGuire's shining moment wasn't necessarily winning last weekend's "Dancing with the C-U Stars." It was showing her children the picture of the hair flip she pulled off during her dazzling routine (right).
"I got a 'YESSSSS MOMMMMMM ...' " she said, "so I take that as approval. Maybe (they were) a little proud of their ol' mom."
McGuire was able to raise a ton of money for Don Moyer Boys & Girls Club (she met her goal of $40,000) and keep up with dancing partner Marcus Hardy ("a fantastic teacher"). The packed house included her husband (Chris Hamelberg), grandparents (Paul and Carol Obert) and brother (Wade McGuire), all of which made for an even more enjoyable experience (above).
Was she nervous?
"It was a long week prepping to take the stage on Friday night," she said. "Not only did I need to perfect the moves, I had to finalize wardrobe selections and anxiously try my best to prevent any wardrobe malfunctions that kept replaying in my own mind."