Top of the Morning, Oct. 8, 2021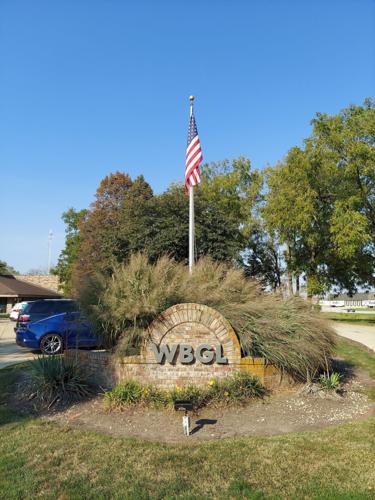 The longtime program and music director at Champaign's WBGL-FM also makes sure the flag outside the faith-based station is in tip-top shape.
"It's an honor to do so," said Ryan Springer, in radio for 33 years at WBGL since 2004. "We display the flag 24 hours a day and keep it properly illuminated at night. One of the things I do is regularly inspect the flag for signs of fraying or discoloring."
WBGL is the October recipient of Champaign American Legion Post 24's monthly award for proper display of the flag. The plaque will be displayed in the built-in bookshelves in the kitchen, a high-traffic area that spotlights the station's many awards.
"We have an amazing team that's a lot more like family than simply co-workers," Springer said.
Do you know of a business to nominate for
Post 24's monthly flag recognition? Reach out to Chuck Zelinsky by email at mrchuckz@comcast.net.