Top of the Morning, Sept. 22, 2022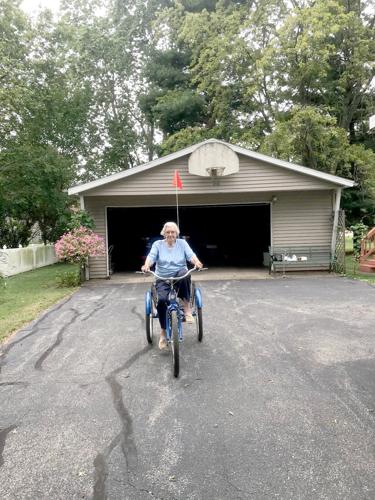 Friday's homecoming parade in Cerro Gordo will include a spunky 92-year-old riding a three-wheel bike.
Janet Wise Crandall (Cerro Gordo High Class of '47) jumped at the chance to participate and share her motto to those lining Main Street: "Exercise: It Keeps You Young."
"She has always been an avid exerciser," said her daughter, Karen Allen. "She's walked and ridden her bike all over town for years."
The parade starts at 1 p.m. at the high school. A longtime second-grade teacher in town, Crandall will be cheered on by family and friends as she pedals with a purpose.
"She has worn out four exercise bikes at home; most people use them for a clothes rack," Allen said. "It's what keeps her young."