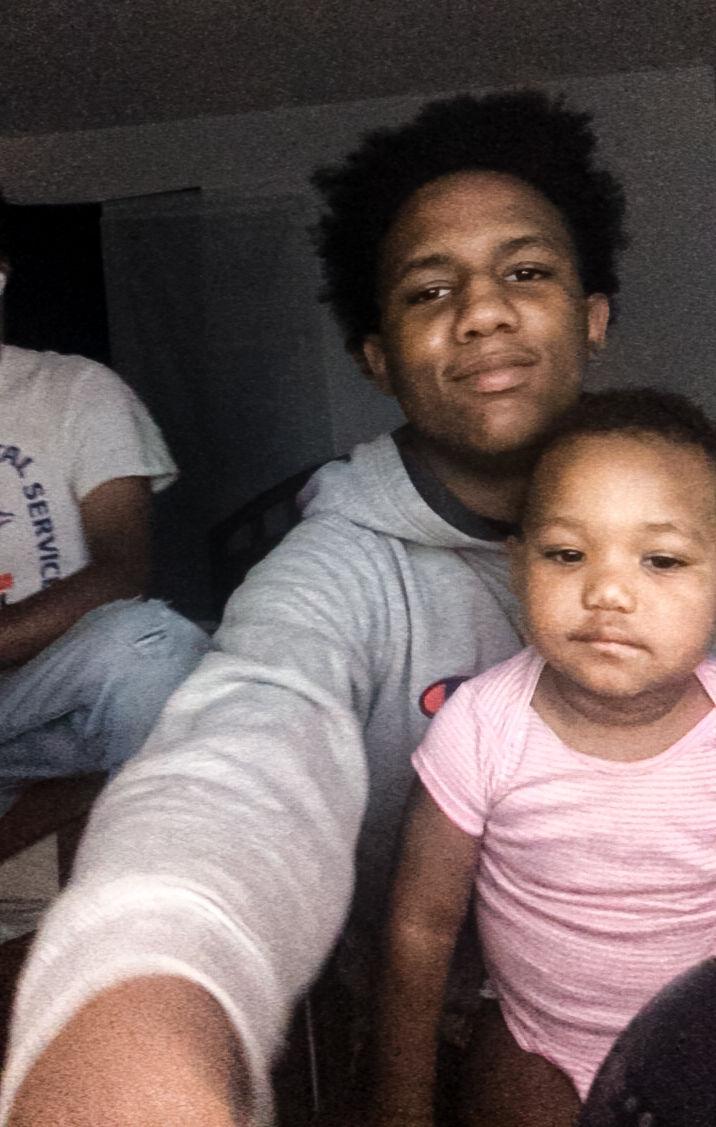 CHAMPAIGN — Of all of the students Darin O'Connell worked with in his time at Edison Middle School, Gerryontae Brown might have been the one he thought of most.
As dean of students, O'Connell's interactions didn't always begin positively. But he couldn't keep a stern face with Gerryontae.
"It was one of those things where he could almost get away with it because of who he was and how much fun he was," said O'Connell, who was dean during Gerryontae's seventh- and eighth-grade years.
"There was even a time when he showed up with a half-pint of ice cream, and I was like, 'Dude, you can't have ice cream in your locker,'" O'Connell said. "He's like, 'Why not?' I'm like, 'It's going to melt, for one.' And he's like, 'Give me a spoon so I can eat it.'
"And I think I gave him a spoon and let him come in my office and eat it. He would do stuff he wasn't supposed to do, but then it would become a funny moment, and we would just kind of roll with it."
Gerryontae's smile and sense of humor had a way of making people laugh, even when they began the conversation angry at him. When he was in third grade, his mother was worried he'd lose confidence in that smile when he fell in a skating accident and chipped a top front tooth.
It only made him more endearing.
"If you see a picture of him, just seeing him smile, you would know this was a happy kid," said his mother, LaTesha Lee.
While O'Connell said Gerryontae, like a lot of kids, struggled in the traditional classroom setting, he was always eager to stay at school and volunteer to help set up for events after class. When O'Connell took students to elementary schools to read to first-graders, he made sure he was on the bus.
In those situations, he thrived.
O'Connell could see Gerryontae's potential, and he always wondered what he would make of his life. The junior simply had to make it through school.
Gerryontae's life was cut short before he could realize that potential.
On Nov. 12, authorities said, 18-year-old Calvin Williams approached Gerryontae's family's house across the street from Douglass Park in Champaign. Williams had previously stayed at the home, sleeping on the couch, according to a friend of Gerryontae.
State's Attorney Julia Rietz told The News-Gazette that Gerryontae and Williams were in a social-media dispute over a debt.
Gerryontae was on the phone with relatives when police said Williams fired a hail of bullets into the house, hitting him in the chest. The 16-year-old was pronounced dead at Carle Foundation Hospital that night.
Gerryontae's life came to an end before his numerous friends and family members would be able to see what came of it.
Four days later, the unimaginable loss was nearly multiplied for Lee. One son was dead, while another was in jail for trying to avenge his brother's death.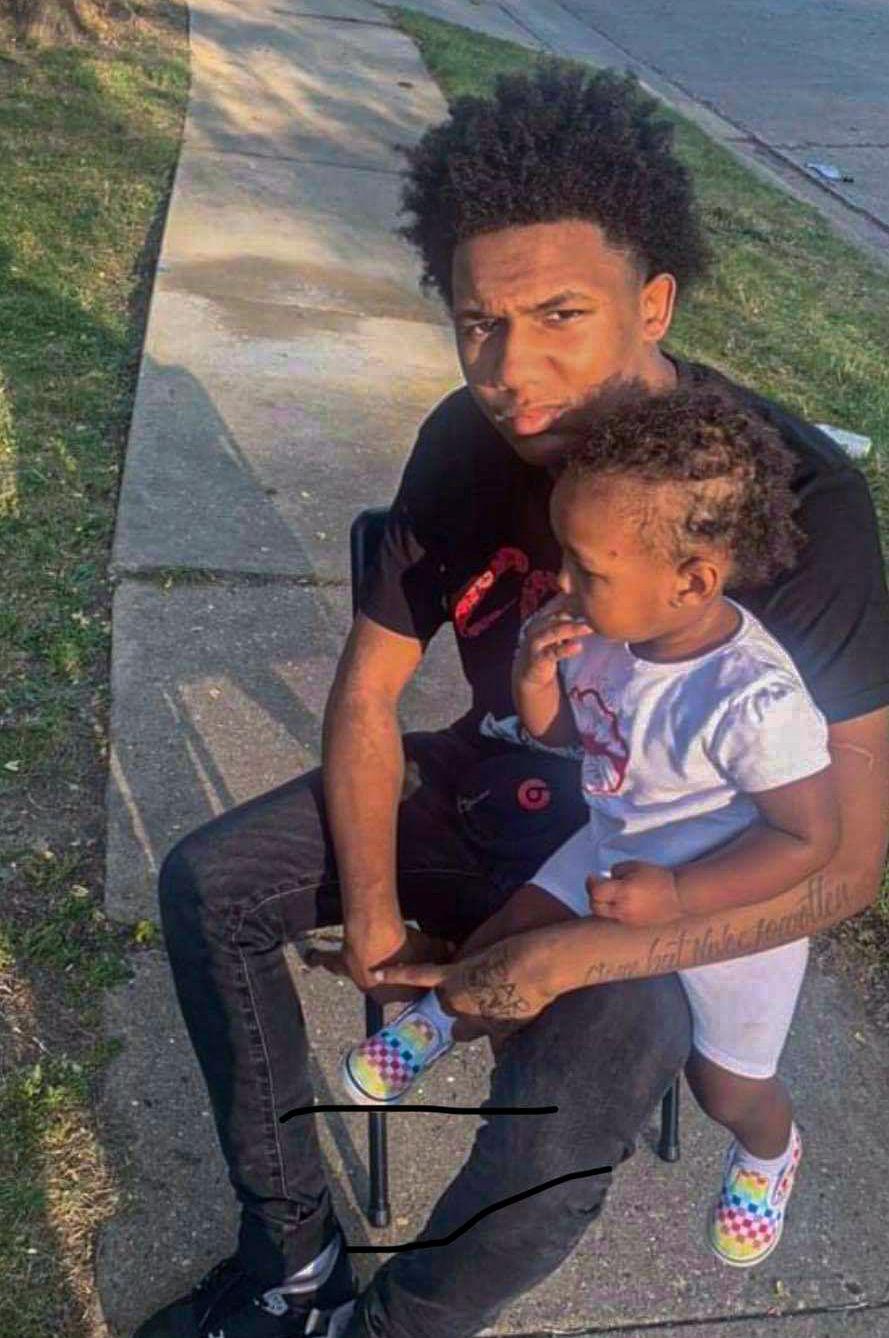 'It just floored me'
Akylah West still texts Gerryontae's phone every so often. The two were close friends who had attended school together since the fourth grade.
They'd talk on the phone every day while they were home from school during the pandemic, sometimes for more than an hour. She'd try to make sure he stayed on track with his schoolwork, and he'd make her laugh when she was feeling down.
He'd joke that, if they were both single at the age of 35, they'd have to get married.
"He told me everything," she said. "He was good. He was sweet. He was innocent."
The day after his death, she got an unusual message from Gerryontae's older brother, Kamrion Wilson, telling her he loved her.
Police said later that day, Wilson approached the apartment in Champaign where he believed Williams was living. They said he knocked on the door and pulled a loaded gun on the man who answered. Unknown to Wilson, behind the door was Champaign police Sgt. Dave Griffet, who had also come looking for Williams. Griffet said he ordered Wilson to drop the weapon, which he promptly did. He was then arrested.
Neither he nor Griffet had found Williams, who by then was on his way to Michigan.
"He wasn't really thinking," West said of her son. "He was just hurt. He wanted to defend his brother."
For over a week, Wilson sat in a jail cell, an unfamiliar environment for the 20-year-old.
Wilson doesn't have the outgoing personality his younger brother did. Instead, he's quiet and thoughtful, his mother said. He has no criminal history, either.
The charges against him are serious. The gun in his possession was reported stolen, a Class 2 felony charge that carries a mandatory prison term of between three and seven years. He was also charged with aggravated unlawful use of a weapon.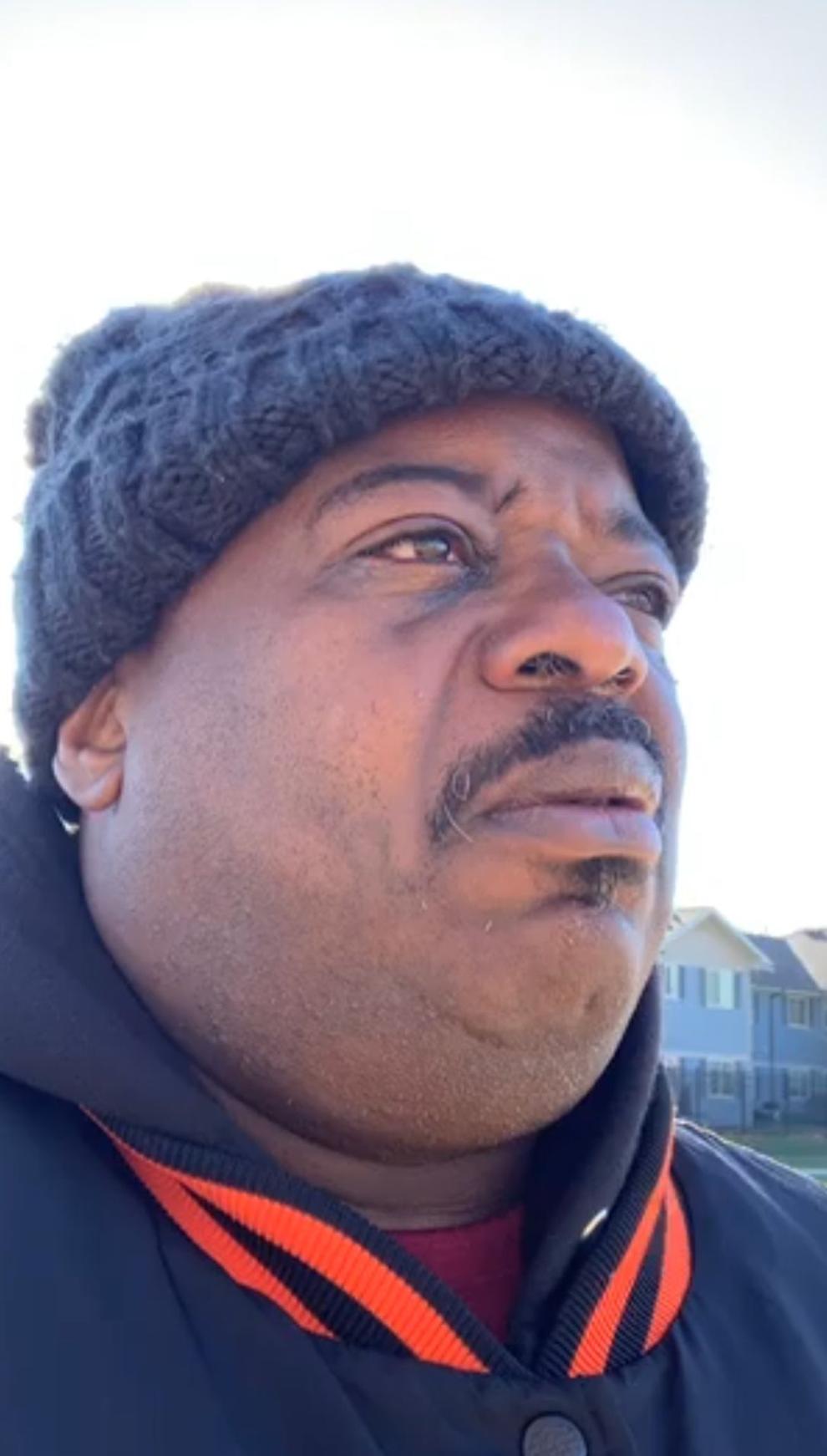 When William Patterson called Wilson's cellphone in the days after the shooting, he was dismayed when Wilson's mother answered and gave him the news of her son's arrest.
Patterson, a University of Illinois professor who focuses on melding hip hop with education and leadership, had been working with Wilson for months on the Hip Hop XPress Urban STEM Lab, which is essentially a bus with a high-tech recording studio.
"It just floored me," Patterson said. "This is a young man who wanted something different from the community, and now he's in jail because he tried to avenge his brother's death.
"We know it was a poor choice, but to watch your brother get shot and killed? Who handles that? How do you handle that? Nobody knows how to handle that type of emotion."
Patterson was providing the mentoring he wishes he himself would've had right out of high school. After growing up near Douglass Park, where he still lives, he graduated early and didn't know what to do. He wound up in prison shortly after high school.
"When you're told for your whole life that you're not smart enough to go to the U of I, you start believing that stuff, and you don't even try," said Patterson, who eventually earned his Ph.D. in education policy studies from the UI. "You stop trying, because people tell you you can't go. And you try to get a job, and that's not easy, either.
"The resources in the community are not aligned with the need. People have not made Black kids a priority. And since we have not made Black kids a priority, they know if somebody cares about them or not. That's how I felt when I was 16."
Patterson said he was walking in the park one day when he noticed Wilson, who had headphones on and was rapping with his cousin. Normally, he enjoys the solitude during his daily walks, but this time, he decided to stop.
"I thought, 'These are the opportunities I'm looking for, being the educator that I am and what my scholarship focuses on,'" Patterson said. "He is who I'm looking for."
Wilson didn't let the chance to work with Patterson pass him by. Each week, he showed up for "Hip Hop 101," where Patterson and other professors taught him the art of mixing music with high-tech equipment.
"He was totally diligent and all about it," Patterson said. "He said, 'Dr. Patterson, if you could bring the bus at 10 o'clock, that would be better for me, because I have to watch my sister from 9 to 10, and that way I can focus on the lesson.' I was so excited, because it showed a willingness and a desire to learn, and he wanted to structure his academic experience around his family responsibilities."
Two weeks ago, though, Patterson didn't receive a call from Wilson.
Wilson spent the week after his brother died in prison. On Friday, he pleaded guilty to aggravated unlawful use of weapons and was released from jail pending an early January sentencing.
He could get probation or one to three years in prison. The judge told him his behavior between now and then will go a long way toward deciding his sentence.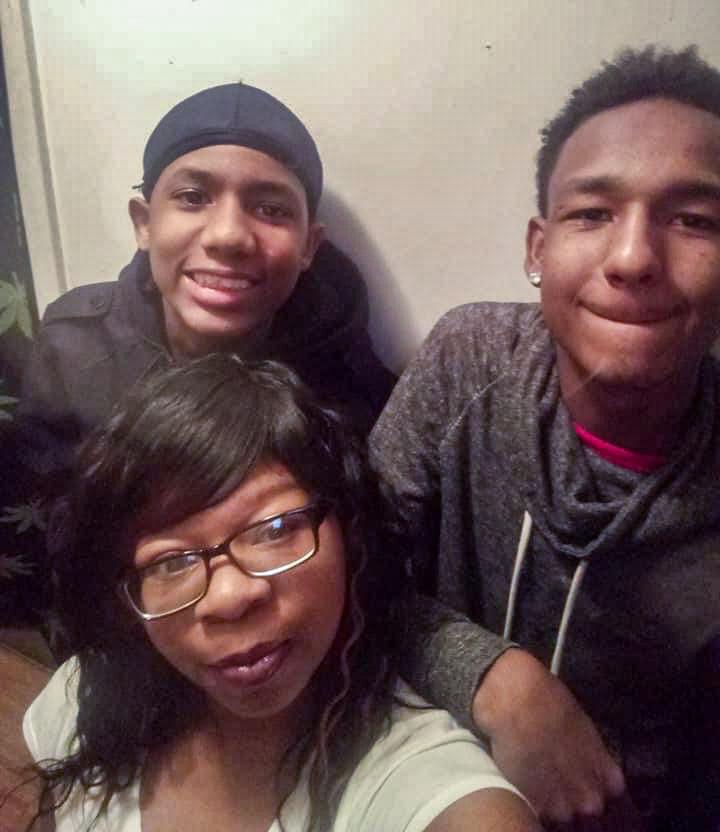 'He touched my heart'
Gerryontae was born seven weeks early, on Jan. 25, 2004. He was so tiny that his mother carried him around on a pillow for fear of breaking him.
"I knew he was going to be something else from that day forward. He was not going to sit in there and bake a little longer," Lee said. "He was ready to get out."
Gerryontae had a way of making her smile when she was down. He'd leave her notes in the morning every so often telling her to have a good day at work, and even when she scolded him, he'd put his arm around her and tell her she was beautiful and they'd both start laughing.
Like O'Connell, Lee wondered what her son would be one day. He expressed interest in entering the medical field like she did when she got her certified-nursing-assistant license a year after his birth. West knew he enjoyed his woodworking class, so maybe he'd develop into some type of craftsman.
O'Connell saw Gerryontae's potential on those trips to read to small children, and when he volunteered at school. He saw how close he was with his 12-year-old brother, Dajon, and how much he adored his 2-year-old sister, Ahlyrik, whom he towed around town so much that people assumed she was his daughter, his mother said.
The good qualities were easy to see, and people in his life were excited to see what Gerryontae made of them.
"I really thought that, just with his personality, he would be somebody that, if he could make it through his educational experience, he was a kid who could eventually be a community leader for other kids," O'Connell said. "He was so good with that younger population that I really thought down the road he would've made a great mentor to talk to kids about not doing things the way he did them sometimes.
"He just had that bubbly personality that people were drawn to. I just thought that he would have been capable of doing anything around younger kids, kind of helping them with the experiences that he had been through.
"You have those kids who you're close with and you want nothing more than for them to be successful, and he was that kid for me. He touched my heart, and I was just really hoping that he could go on and do big things."