Big 10: 'I worry constantly, every second of every day, for the officers I have been entrusted to lead'
As the local law enforcement community mourns the death of one of its own, we asked police chiefs: How much do you worry about your officers' safety, and what's your message in the squad room when tragedy strikes so close to home?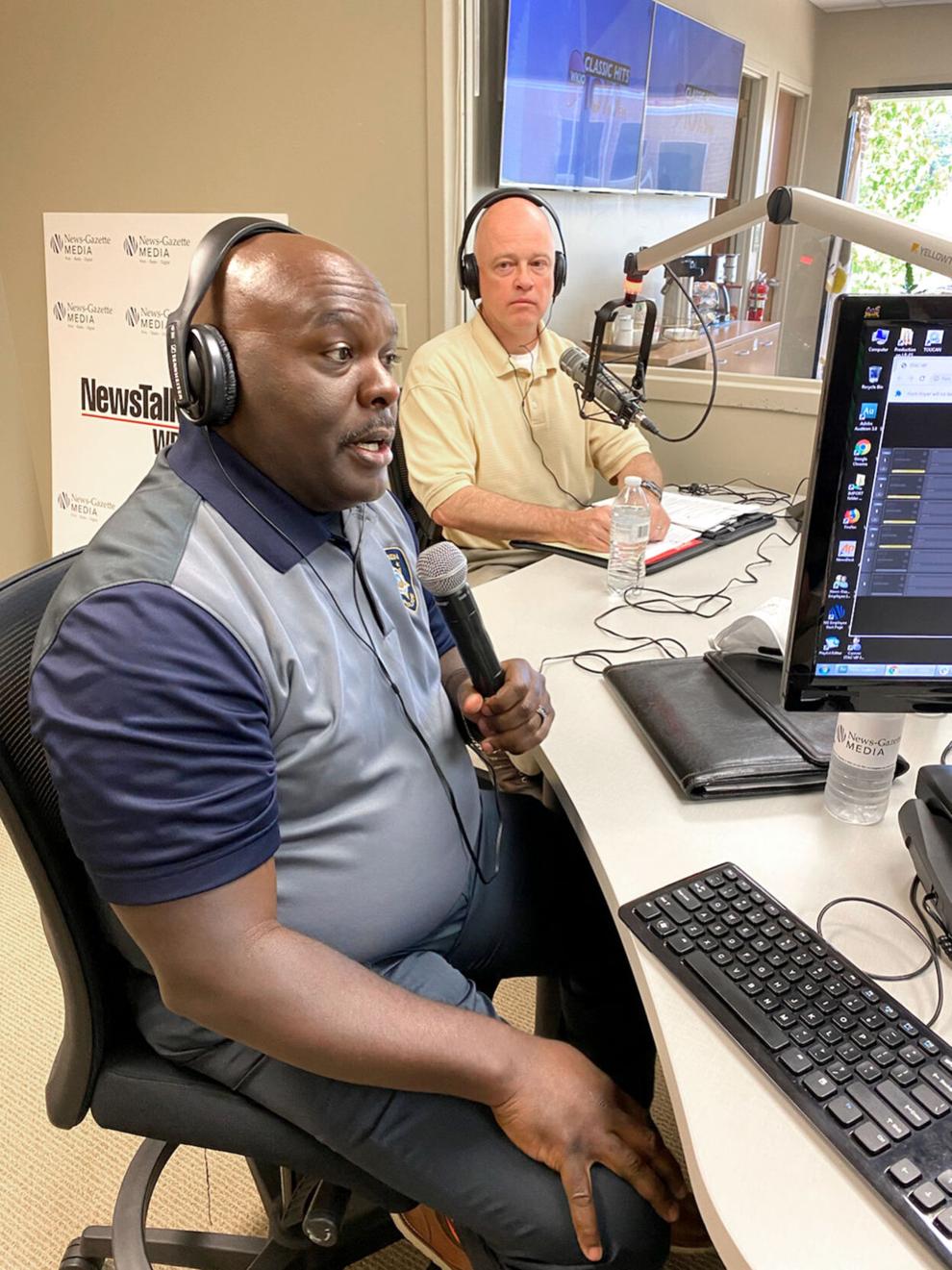 BRYANT SERAPHIN
Urbana Police Chief
"All police leaders worry about these types of events. On Wednesday, I attend all three daily shift briefings — 7 a.m., 3 p.m. and 7 p.m. At all of them, I stumbled looking for the right words to say.
"Ultimately, as a leader, what's important is being present, listening and speaking from your heart. My message was about recognizing their own pain and sorrow and finding an appropriate way to try and unpack it.
"Initially, on the day of the loss, I told them to take time whenever they need it. Maybe that would mean telling their sergeant they need a half-hour 'out of service.' Or, maybe that would mean simply crying in their squad car for 10 minutes. Or, maybe that would mean reaching out to other professional options, such as our chaplain or EAP.
"We, as a profession, have come a long way over the last quarter of a century in understanding and dealing with trauma, both in the community and within our own ranks.
"The second half of my message was to tell the officers not to let this event snowball and affect other calls for service. While this event was horrifying, most of the citizens support us and our mission and are not trying to harm us.
"I asked that they continue to treat everyone with grace and respect and continue to provide the citizens with a high-quality level of service."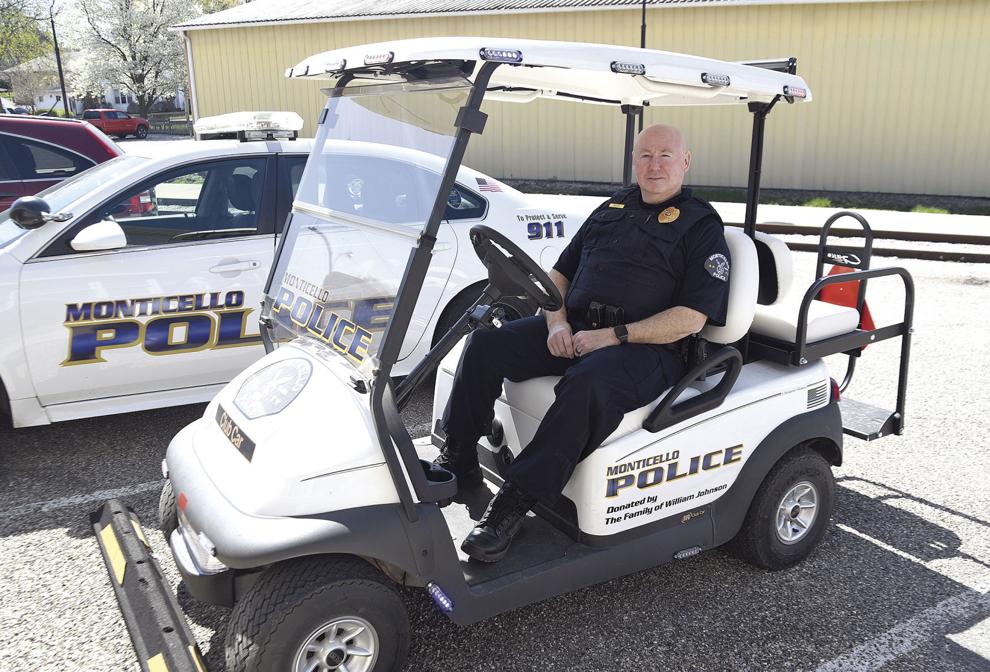 JOHN CARTER
Monticello Police Chief

"I worry constantly, every second of every day, for the officers I have been entrusted to lead. These men and women are my family, I love them and I would never want any one of them to be injured.
"However, I know that at anytime some senseless act of violence can turn a good day to bad and even worse. Because we are a small agency, we are able to get together to share a meal and enjoy each other on a personal level. We know each others' spouse and kids, and even family pets.
"I know my officers will do their best as they serve the community. I also know that some people will never be satisfied with the work any police officer does, no matter what department they may work for. Unfortunately in Illinois, nothing will change to protect communities until we stop incentivizing criminals and punishing police officers trying to do their jobs.  
"When tragedy strikes, we as officers don't always get the time we need to recover appropriately. There is another call waiting to be handled and someone who needs help during their time of crisis.
"I guess I would tell my officers to remember to take the time they need to cope when the opportunity arises, enjoy your personal time with family and make every moment count."

ALICE CARY
UI Police Chief
"I worry every day about the safety of our officers. We know all too well that we work in a profession where our safety is not guaranteed. That is a fact we are willing to accept in order to serve the community, but I do everything I can as the leader of our department to maximize the well-being of our officers and staff.
"I am responsible for keeping them safe and I do this by supporting them personally through my experience, education and training and reassure my officers if they are simply doing the right thing each day, with every encounter, I will always stand behind them.
"I also provide training and ensure our policies and procedures coincide with best practices and statutory requirements are met. Additionally, I have a holistic approach to ensure the officers' body, mind and spirit are healthy.
"Still, we see time and again that police officers are at risk every moment they are in uniform, despite all we do to maximize their safety. That's a reality that weighs on me and my fellow law enforcement leaders very heavily."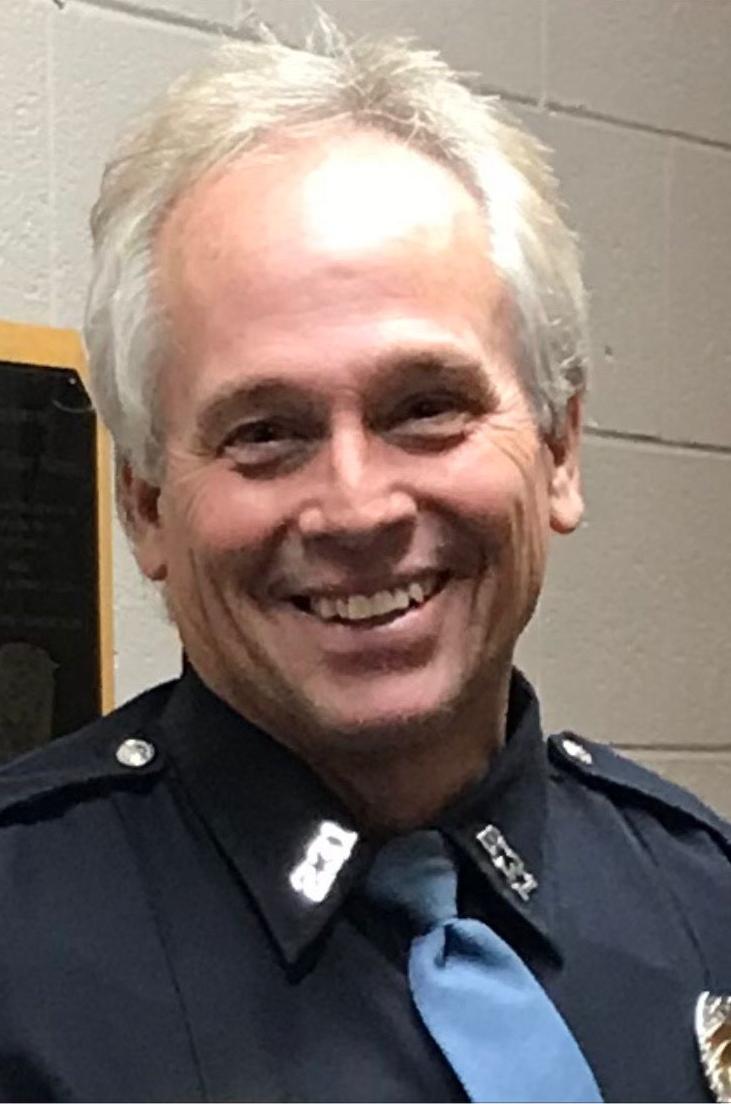 CRAIG HASTINGS
Tuscola Police Chief
"I've been doing this for 41 years and every one of these senseless killings is a tragedy. People respond with comments like, 'Well, they signed up knowing the risks.' Yes we did but our children we bring into this world didn't. 
"It's the children that suffer the most when their parents die serving their communities. My own have asked me to leave the profession several times.
"Four years ago, I had a man fleeing from police deliberately drive his car into the side of my squad car at a high rate of speed. This man knew well his actions might kill me but he was intent on escaping custody.  My two boys were emotionally damaged by this incident at the time and both asked me to 'just retire.' 
"This police officer shooting is too close to home. I myself will not travel inside Champaign after dark anymore. What is happening just 24 miles north of Tuscola is disturbing. We pray for not only the fallen but also the serving."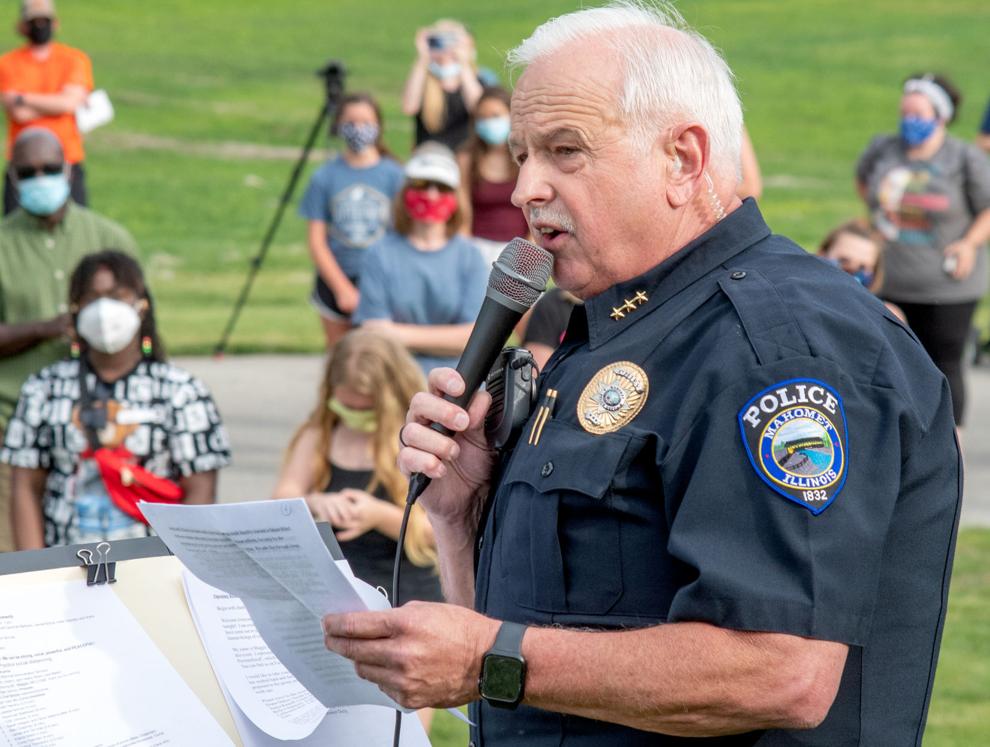 MIKE METZLER
Mahomet Police Chief
"This is one of the things that keeps me awake some nights. The men and women we work with in this profession become our family. Their families become our family. My son is a Champaign County deputy. This hits close to home.
"We ask our officers to do things that the rest of society will not, or cannot do. They leave their families every day and night to serve others. As law enforcement leaders, our jobs are to do everything we can to prepare them for what they will face on the street. We pray that the training and other means of guidance and support we provide will always be enough to get them home at the end of their shift. Then we put our brothers and sisters in God's hands.
"After having had an officer involved in a shooting, during which he was injured, I can tell you that something like this week's tragedy is a traumatic event even for those who were not directly involved.
"We need to take care of all our people — the officers directly involved, our civilian personnel and our dispatchers. They feel the effects and they suffer in the aftermath. We need to make sure we talk with our families. I guarantee there have been a lot of conversations at home with families questioning if they want their officer to go back to work at this profession.
"This profession is a calling. And those of us called to serve understand the risks we take and answer the call because it is for the greater good.
"May God bless Chris Oberheim and hold him in His hands until the day he is reunited with all who love him. And may God protect the men and women who answer the call."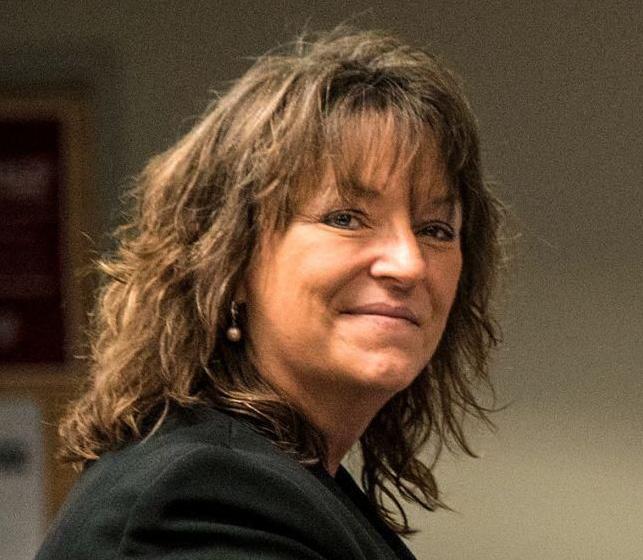 SYLVIA MOORE
Former Urbana Police Chief
"I have been retired for almost three years now and I am sickened by the way that things have changed. We now live in a world where the police are being discriminated against merely for wearing a uniform.  
"We have citizens and legislators demanding tighter controls on use-of-force decisions that have to be made in a matter of seconds by officers. People who have no idea what it's like to do our job. Officers who are people, fathers, mothers, sisters, brothers, sons and daughters, want to make it home to their families at the end of their shifts.  
"Those that say officers signed up for the job knowing they could lose their lives are just ignorant and uninformed. No one signs up to die. The overwhelming majority of officers sign up because they have an undeniable urge to help others and do good.  
"The sins of a few should not discolor that for the majority of officers who struggle daily with being hated, constantly being on alert to dangers awaiting them, trying to sleep at night after the horrors they see on the job.  
"What would I say to my officers if I were still chief? I would tell them that unfortunately, despite our grief, we still need to go out and protect the public. That despite what it seems like right now, there are more people that support us then those that don't.  
"I would tell them to remember the training they have gotten and be very vigilant on every type of call they go on. To move forward and honor the memory of Officer Oberheim by continuing to do what he loved doing.
"I would remind them to never leave home for work angry so that there are no regrets were something terrible to happen. And I would tell them that when you go home, leave the job behind as best you can because family is more important. I would tell them that I pray for their safety every night and that I love each and every one of them.  
"I miss the people I worked with, but I do not miss the job. It isn't the same as it used to be and it saddens me.
"I am proud to have served alongside the officers for over 25 years and I am proud of all of them. Keep doing the right thing, not to please others, but because it is the right thing."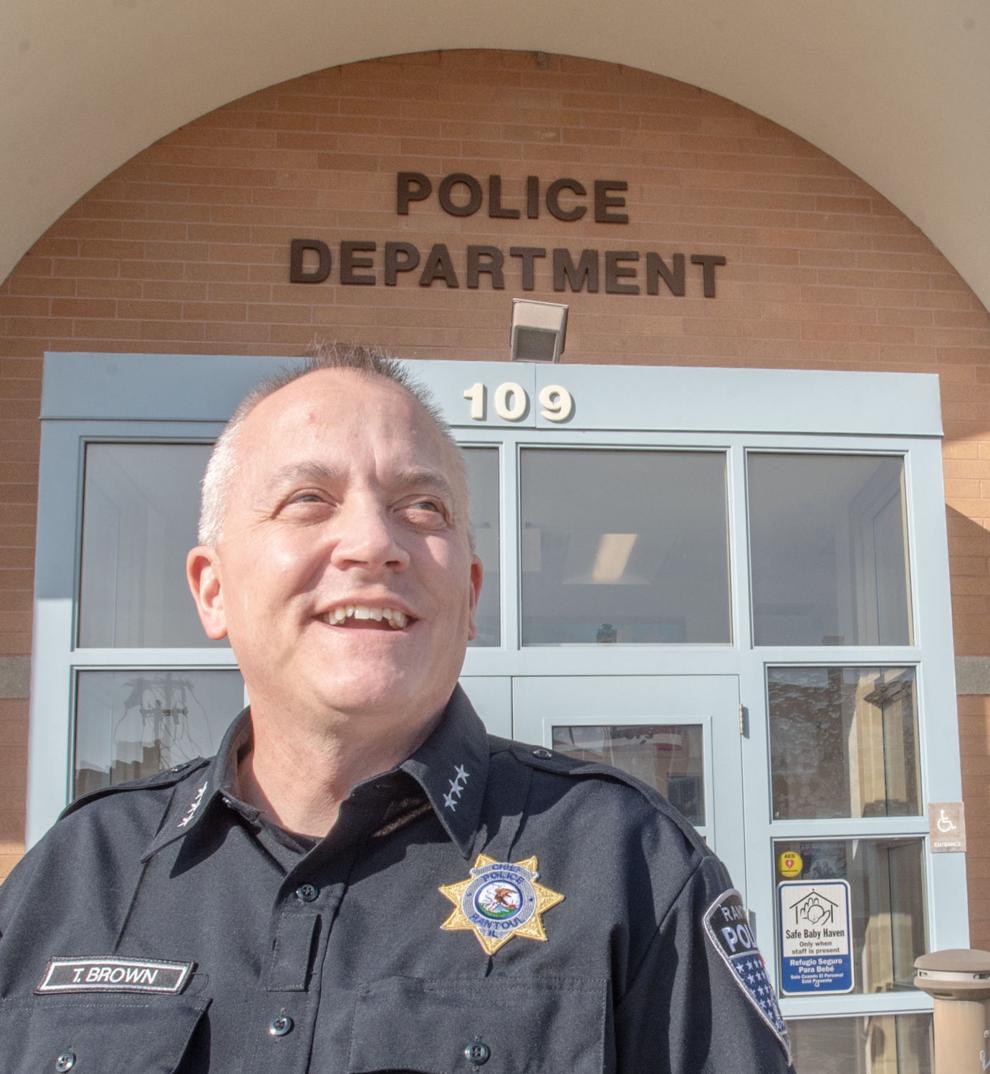 TONY BROWN
Rantoul Police Chief
"The entire central Illinois law enforcement community is in shock by the death of Champaign Police Officer Chris Oberheim. Police officers rarely get a moment to step away, process their thoughts and feelings and grieve. It is OK for officers to be sad, upset, numb or whatever other emotion they may be feeling.
"Thank you to our men and women who answered the call to become police officers and display courage, devotion and service on a daily basis. At times, this job can be difficult and frustrating; however, most of it is extremely rewarding.
"We all have a responsibility to continue to serve and protect our community with integrity, respect and pride. We are lucky to work in a community where the vast majority of the people support the men and women in law enforcement."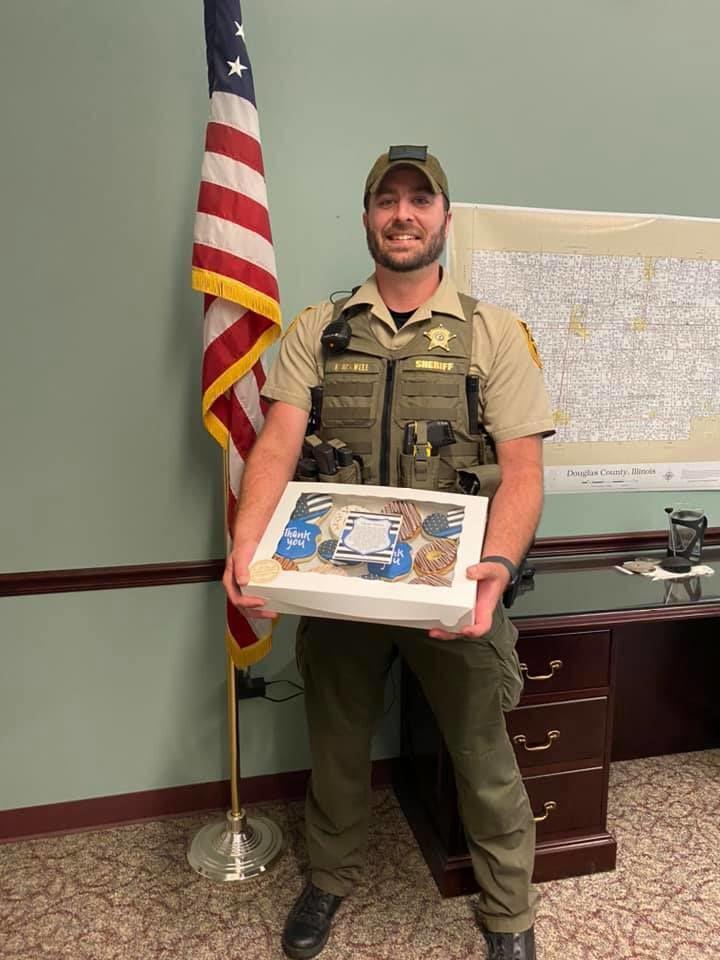 JOSH BLACKWELL
Douglas County Sheriff
"There isn't a day that goes by that I don't worry I will get a phone call that one of my deputies has been injured or killed by someone. With today's environment and the push for and passage of 'law enforcement reform,'the likelihood of this occurring is more prevalent now than ever.
"Lawmakers have passed legislation that will take effect July 1, 2021, that will make it much more difficult for us to do our jobs and to defend ourselves from attack. Criminals will become more emboldened in Illinois knowing law enforcement's ability to utilize tools to de-escalate or resolve situations safely will be more restricted. Laws are being changed to become more friendly to those that prey on others.
"An example is the push to eliminate minimum mandatory sentences for gun crimes. You have Chicago that is the most violent place in Illinois and arguably America, that has multiple shootings every day, and lawmakers from this area wanting to lower the sentencing of these criminals convicted of gun crimes endangering their own neighborhoods and citizens.
"In a few years, we will no longer have cash bail, thus making it even easier for criminals to continue perpetuating crimes. If lawmakers really want a safer neighborhood and to decrease gun violence, they need to look at increasing these minimum mandatory sentences for gun crimes and reinstating cash bail.
"The other issue we face is the national media's push to villainize law enforcement officers by jumping to conclusions without knowing all the facts, or showing snippets of individuals interactions with police that will create controversy but failing to show the whole picture.
"These actions have created a growing sentiment of anti-law enforcement individuals and individuals that feel they have a right to attack law enforcement officers if they believe the officer is in the wrong. Because of this, we are seeing and will continue to see increased law enforcement officer injuries and deaths.
"Every law enforcement officer got in to this career field to help people, to keep their community members safe from those that wish to prey on them or from individuals that conduct themselves in a reckless manner endangering the safety of others.
"My hope is that these principles are shared more often by the media and all the good things law enforcement officers do every day to curve this anti-law enforcement sentiment. Their failure to do so will only continue to endanger the safety of my deputies and law enforcement officers across the nation."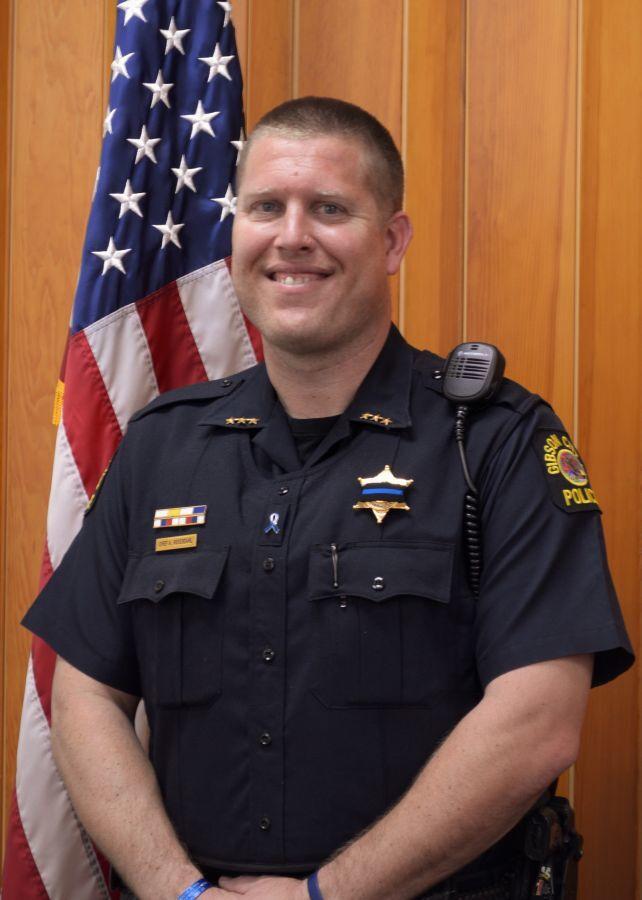 ADAM ROSENDAHL
Gibson City Police Chief
"Awareness is a word we use a lot amongst our officers. We must be aware of the ever-changing challenges we face every day. We must be aware that there are people out there that want to do us harm simply because of the uniform we wear.
"I can only pray that we all stay safe and return home to our families after every shift. I also pray there is a shift — a shift back to where police have the support of governing officials at the state level.
"The Gibson City Police Department would like to send our condolences to the family of Officer Chris Oberheim and also our brothers and sisters at the Champaign Police Department."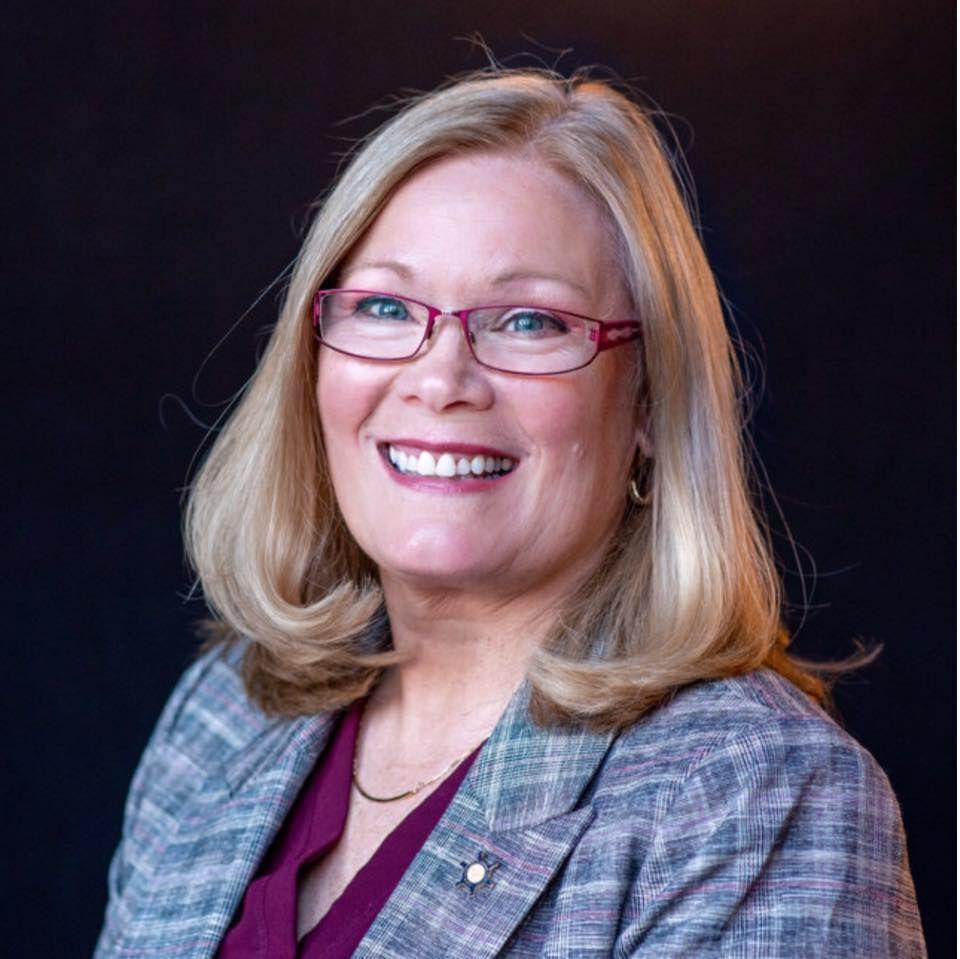 JANE McFADDEN
Former Danville Police Criminal Investigation Division Commander
"I will never regret my years of service nor the physical and mental toll it has taken on me. I have recurring thoughts of regret about whether I was a good wife and mother because the job sometimes came before myself and my family. Missed family events, holidays and celebrations.
"I don't think any other occupation is as sacred to me. I kissed my family goodbye every day not really knowing if they would ever see me again. This is not an occupation for everyone. It is a calling. A call to serve your fellow man, to agree to lay down your life, if needed, to protect them.
"I always say to watch your six, be careful and let's go home after our shift. But until you have an officer shot — like we had in 2014 — or you lose an officer, just like Chris, it just doesn't seem plausible, possible or remotely real.
"I struggle with the demons we witnessed on duty. How a human being can destroy another human being in a millisecond. I lament about the lack of mental health services for those on duty and the public.
"Our society has fallen into repeating the past and I have lived long enough to see this come full circle. Law enforcement is not the problem; society's lack of personal responsibility is the problem.
"How do we fix this? I don't know. But I do know that we need more mental health dollars to go toward fixing the immediate need for services/facilities.
"My heart and prayers go out to Chris' family and friends in Champaign. My prayers go out to all of our Blue Family. My prayer for this to never happen again and for our communities to heal and become stronger, healthier because of this tragedy.
"May Chris be remembered for all he did for his community and his ultimate sacrifice."
JON SANDAGE
McLean County Sheriff
"It's a constant worry. Officers understand the dangers of the job and as administrators, we do all we can to make sure they have the training and equipment they need to do that job safely and effectively.  
"Unfortunately, there is a lot of anti-police sentiment right now — even from some in state and local government. I hope and pray that this sentiment does not further influence those who choose to do harm to police officers in our communities."