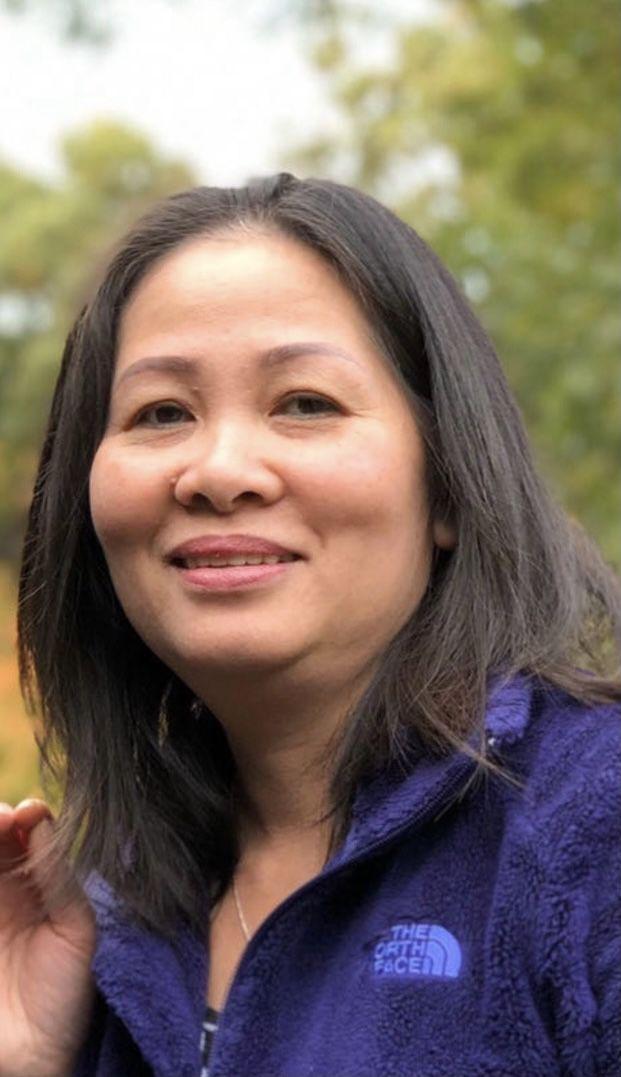 URBANA — A 47-year-old Champaign woman killed when a speeding vehicle crashed into her car at a northwest Champaign intersection is being remembered as a devoted wife, loving mother and good cook.
Cong Nguyen was on her way to work at Herff Jones in Champaign just before 6 a.m. April 10 when she lost her life not far from her home.
Two men who were in the vehicle that hit her that Saturday made their first court appearances Tuesday — one charged with reckless homicide, being an armed habitual criminal and possession of a controlled substance, the other with possessing 9 mm ammunition.
If either Kendall Jones or Toimail Walton is convicted, they face mandatory prison sentences.
Jones, 32, of the 1600 block of Lockraven Drive, Champaign, appeared before Judge Adam Dill in a wheelchair, his right side still obviously injured.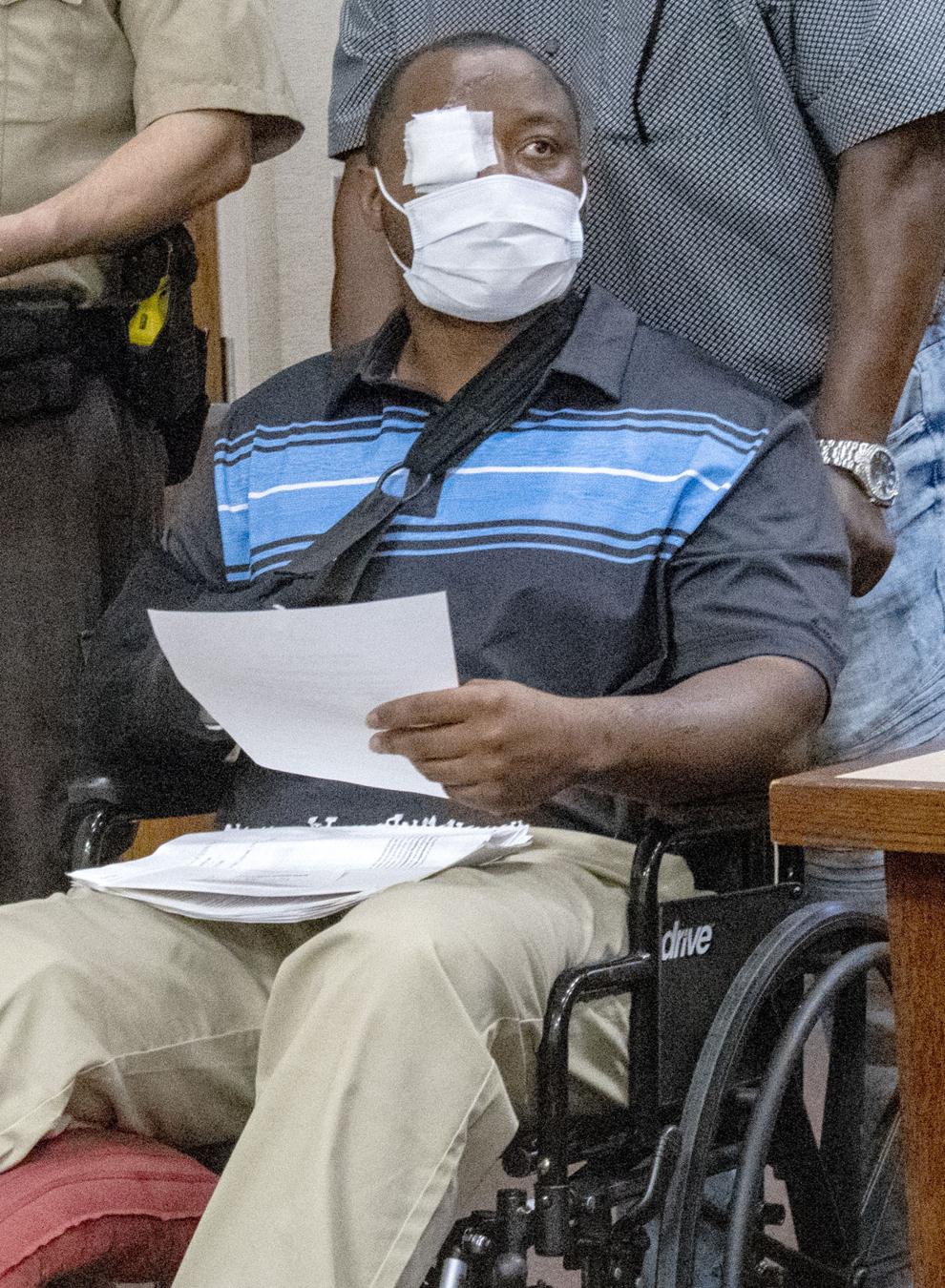 His arm was in a sling, his leg extended out and his eye patched as he quietly told Dill that he understood the charges against him.
Jones was the driver of the Lincoln sport utility vehicle that was southbound on Mattis Avenue at 5:51 a.m. that day. A state police accident reconstructionist estimated his speed at 101 mph when he allegedly ran a red light at Bradley Avenue and struck Mrs. Nguyen's eastbound SUV.
The force of the collision destroyed both vehicles, which came to rest about 300 feet south of the intersection on Mattis.
Mrs. Nguyen was pronounced dead at Carle Foundation Hospital.
Jones and his passenger, Walton, 44, of the 1400 block of Cambridge Drive, Champaign, were both seriously injured and also taken to Carle. Interviewed later, they said they had no recall of what happened.
However, police found a gun, ammunition and Alprazolam, also referred to as Xanax, in the Lincoln.
The pistol found on the driver's-side floor is the basis of the armed-habitual-criminal charge against Jones. Because of two prior drug-related convictions, he qualified for the Class X felony, and if convicted, he will have to serve 85 percent of a prison term of between six and 30 years.
If convicted of reckless homicide, he faces six to 30 years in prison, and if convicted of possession of the Alprazolam, he faces one to six years behind bars.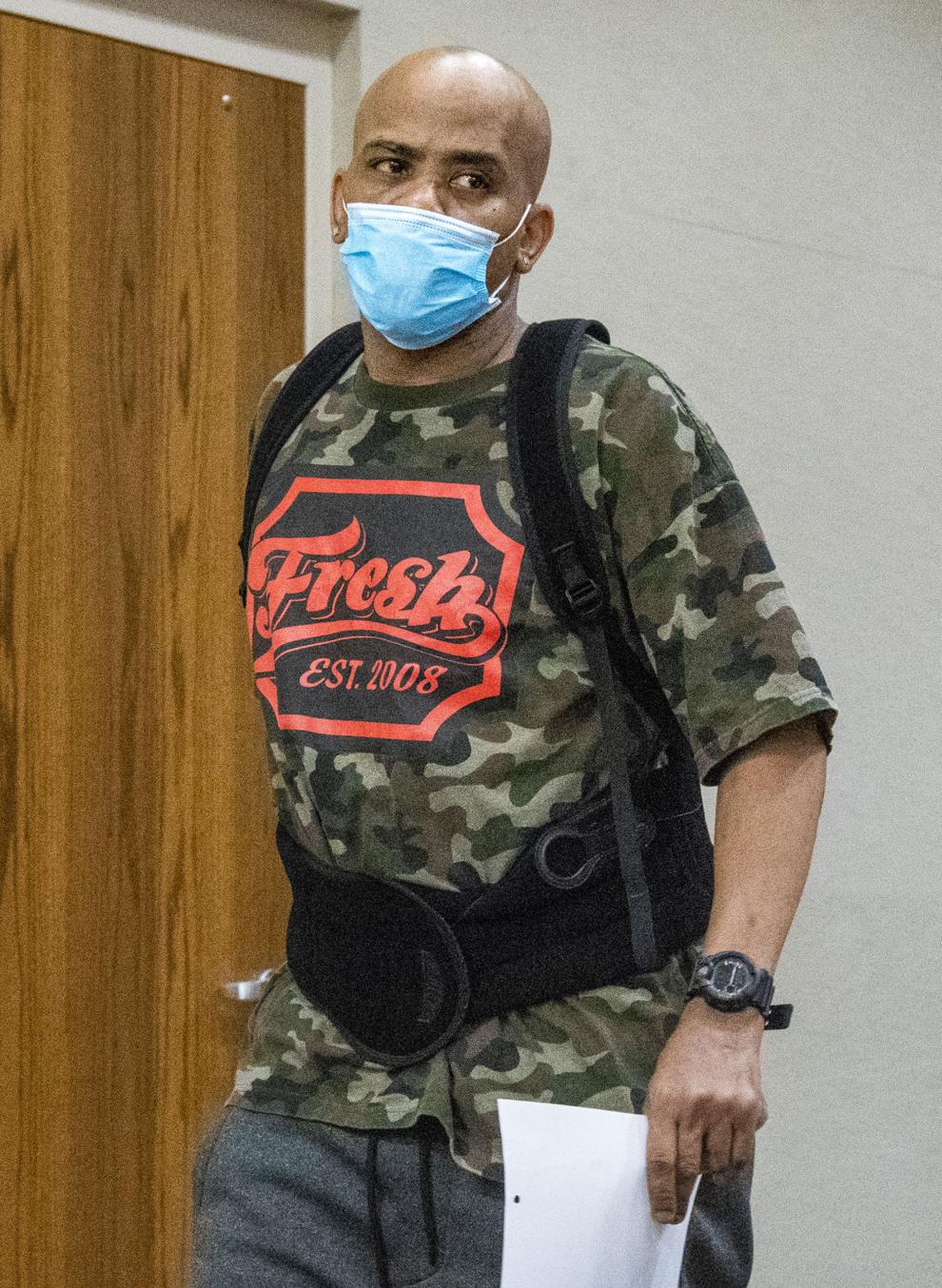 Walton also appeared before the judge, still displaying the effects of his injuries. His right hand was bandaged, he walked slowly and he was wearing a brace around his upper torso.
Dill explained to Walton that if convicted of possession of weapons by a felon for having the 9 mm ammunition that police found on the passenger floorboard, he faces two to 10 years in prison.
Both men were allowed to remain free on their own recognizance. They appeared in court after having received summonses. Neither was ever formally arrested because of their injuries.
Miranda Soucie, one of the attorneys at Spiros Law, P.C., in Champaign representing Mrs. Nguyen's family, said they are considering legal action against Jones.
Soucie said Mrs. Nguyen was on her way to work when the collision occurred.
"She was a woman who was always on time, very consistent in her schedule. When she didn't show up for work, it was a huge red flag," she said. "The family was alerted and they got in their car and drove from home to her work. That's when they came upon the scene of the collision. It was very traumatic for them."
Soucie said Mrs. Nguyen's husband, Dung Diep, "is just heartbroken."
"She was his everything. They have two daughters, 12 and 16. It seemed she spent a lot of time bringing in money for the family and the moment she got home, her focus was these two girls," said Soucie, adding that both parents were hard workers intent on saving for their daughters' education.
Mrs. Nguyen worked for Herff Jones for 15 years, was a good seamstress and loved to cook and garden, especially growing vegetables, Soucie said.
Jones is due back in court July 13 for a probable-cause hearing. Walton was told to return June 23 with his own attorney.