County officer injured during attack at jail
URBANA — A Champaign County correctional officer was treated at Carle Hospital Sunday after being attacked by a jail inmate with a broken broom handle.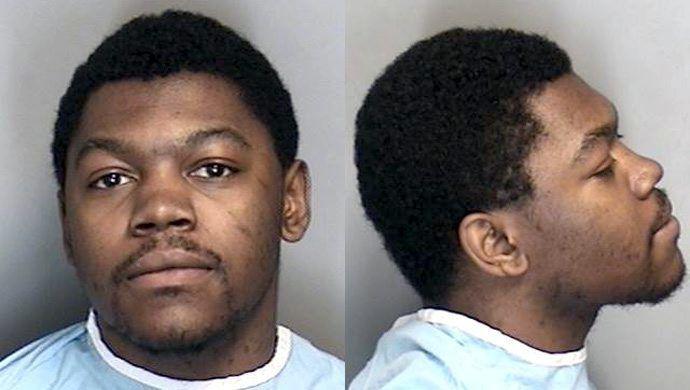 Donnie Caldwell Jr., 23, whose last known address was in the 1500 block of Hedge Road, was charged Monday with aggravated battery to a correctional officer for allegedly attacking an officer about 7 p.m.
Assistant State's Attorney Kristin Alferink said the 31-year-old officer reported that Caldwell, who was in the dayroom, a common area for prisoners, had repeatedly asked him to open his cell door so that he could return to his cell. Because that is against the rules, the officer refused.
The officer went in the dayroom to do a security check and heard Caldwell utter an expletive then felt himself being hit in the back of the head with an object.
The officer turned to see Caldwell holding a broken wooden broom handle.
Caldwell allegedly continued to hit the officer with it.
The officer was able to call for help on his radio and get out of the dayroom as Caldwell allegedly charged toward him with the broken handle.
The officer suffered skin tears, cuts and scratches to his hand, wrist, forearm and elbow. He also had large bruises on his right wrist and the back of his head, Alferink said. He was given time off to heal. The officer had been on the job just under 5 months.
Caldwell, who has prior convictions for unlawful use of weapon by a felon and aggravated battery as an adult and juvenile adjudications for theft and aggravated battery, faces an extended prison term of two to 14 years in prison if convicted of attacking the officer.
Since Feb. 28, 2019, he has been in jail for aggravated battery with a firearm, aggravated discharge of a firearm and unlawful use of weapons by a felon in connection with a Nov. 18, 2018, shooting outside the American Legion, 704 N. Hickory St., C, where a woman was a passenger in a car when another car pulled up alongside the one she was in and opened fire, striking her.
If convicted of those charges, he faces six to 30 years in prison. Any sentence for the attack on the officer would have to be served after the sentence for the shooting.