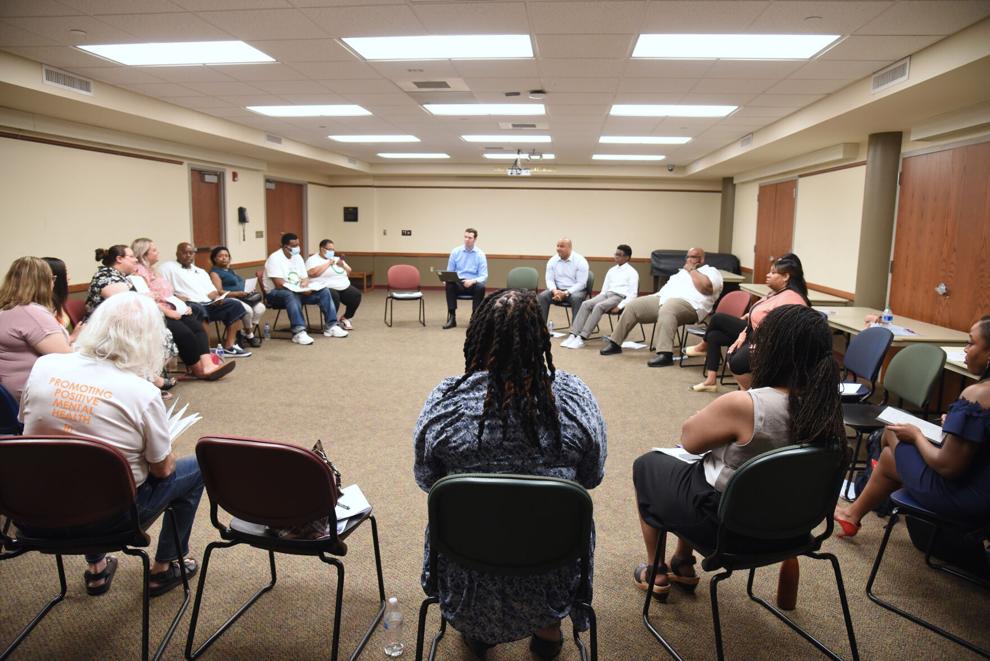 URBANA — The leader of Illinois' new gun-violence prevention office hadn't ever been to Champaign-Urbana before Wednesday.
But after moderating a two-hour discussion featuring local city staff, youth-development professionals and leaders of community organizations, Chris Patterson, assistant secretary of the Illinois Department of Human Services, has a far clearer picture.
"I knew Champaign and Urbana were proud cities, but to see it is another thing," Patterson said. "To know that the community members and providers from the area absolutely own the idea of finding out what's going to make this a safer place."
Patterson leads the newly created Office of Firearm Violence Prevention in Illinois, responsible for carrying out the Reimagine Public Safety Act, which commits $250 million over three years to fund "evidence-based solutions" to rising gun violence in the state.
C-U, Danville and Decatur are among more than 40 "designated service areas" in the act, marked for their higher-than-average incidences of gun violence.
Starting this month, community-based organizations in these service areas can apply for $113 million in state grants to bolster their youth-development or violence-prevention services. The average 12-month grant, the state agency says, is $300,000.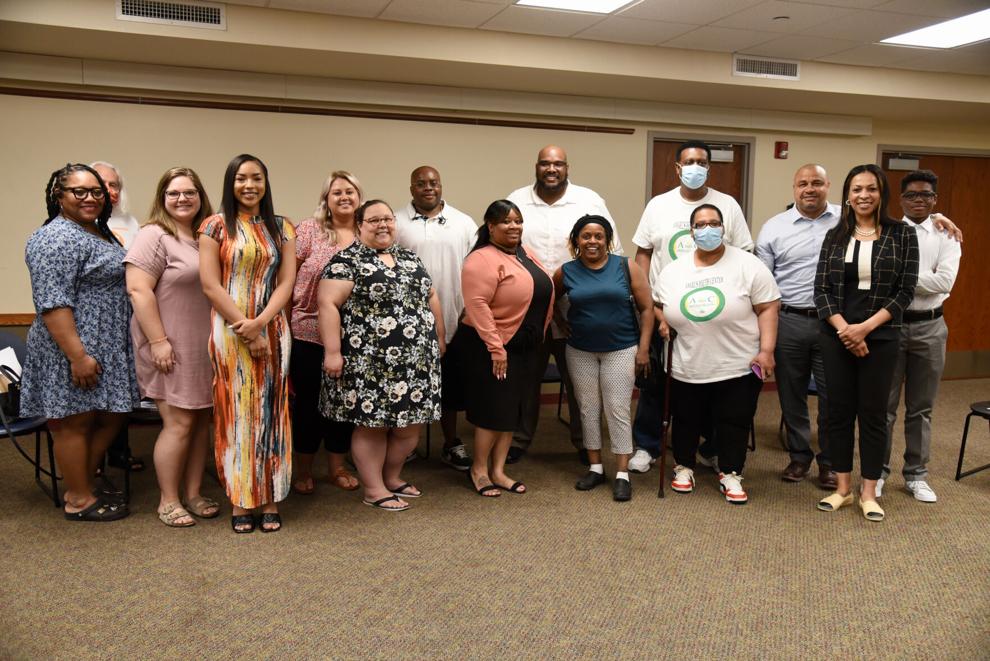 On Wednesday, Patterson and reps from organizations like Champaign re-entry group FirstFollowers, Danville after-school program Project Success, Urbana family-advocacy center The Well Experience and several others traded questions about each other's programs.
"What we would like to see is those organizations contributing to violence reduction getting the capacity and funding to do their job adequately," Patterson said.
Each location of designated service has to confer a Local Advisory Council made up of elected and non-elected officials, resident representatives and a member of a youth-development or gun-violence prevention organization.
The advisory councils will make advisory recommendations to the state on where to direct the violence-prevention funds in the fall, though community organizations don't have to go through them to apply for a grant. Organizations can apply online at dhs.illinois.gov/rpsa.
C-U's advisory council members include Tyler Funk from the Champaign Fire Department; Champaign Mayor Deb Feinen and Deputy City Manager Joan Walls; Don Moyer Boys and Girls Club Director Charles Burton; Champaign County State's Attorney Julia Rietz; and Andrea Porter, chief of staff for state Rep. Carol Ammons, D-Urbana. The group's second virtual meeting begins today at 11 a.m.
This was Patterson and the state agency's second stop in the state, after visiting East St. Louis. They'll be spreading the word about the Reimagine Public Safety Act funds for the rest of the month, he said.
"This office is intended to listen to community members," Patterson said. "We don't want to have the trickle-down effect that hasn't been working for communities for so long. We want to be engaged and be in real partnership."