Jim Dey | Book retells awful tale of children's drowning in Clinton Lake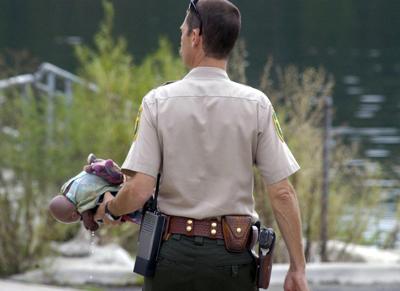 Three children were dead. The community was, justifiably, outraged and demanded that those responsible be held accountable.
That, in a nutshell, is the story authors Edith Brady-Lunny and Steve Vogel tell in their new book, "Unforgiven: The Untold Story of One Woman's Search for Love and Justice."
It's about the Sept. 2, 2003, drownings of three children — boys ages 6 and 3 and a 23-month-old girl — at DeWitt County's Clinton Lake, where the 1997 Oldsmobile Cutlass in which they were riding drove down from the boat ramp where it was parked and into the water.
The children's mother — Amanda Hamm — and her live-in boyfriend — Maurice LaGrone Jr. — both were charged with murder. LaGrone was convicted of murder and sentenced to life in prison while Hamm was found guilty of reckless endangerment of her children and sentenced to 10 years in prison.
Hamm was released from prison in 2008 and now lives in Chicago, where she has continued to make news.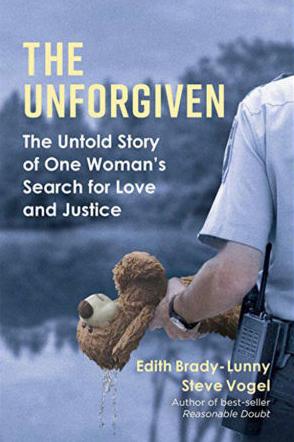 LaGrone, now 43, is being held at the Graham Correctional Center in the Montgomery County community of Hillsboro.
The deaths of the children were so shocking and the subsequent trials drew so much attention that the events remain a sharp, ugly memory for many East Central Illinois residents.
"It's not a cheerful story from 2003 all the way to 2018. It's just littered with tragedy," Brady-Lunny said.
A veteran reporter who recently retired from the Bloomington Pantagraph, Brady-Lunny said she had been thinking of writing a book on the case. She subsequently teamed up with local journalist Steve Vogel, the author of his own high-profile book about the notorious McLean County David Hendricks murder case.
"We worked together for about four years on the book," she said. "It was a really easy collaboration."
They're teaming up again on public appearances to discuss their work with local audiences. Brady-Lunny said they've appeared at bookstores and libraries, and the multimedia presentation they've put together holds the audience's interest.
They're scheduled to speak at the Decatur Public Library on July 8 and the Champaign Public Library on Sept. 18.
The incident raised a host of questions. Chief among them: why LaGrone parked the car in which they were riding face down on a boat ramp close to the water. Further, people wondered, how he drove the car into the water and, once that happened, why he and Hamm did not rescue the children.
Emergency workers called to the scene were able to remove the children from the water-filled car in two minutes. By then, it was too late to save them.
But this book is more than a "how- or whydunit," it's also a story of the disordered lives of two low-functioning, hapless people — Hamm and LaGrone.
"The fact they ended up on that boat dock is not surprising," said Brady-Lunny. "Their lives led them to that boat ramp."
Hamm, a high school dropout who later got her GED, was an unmarried white woman, the mother of three children by three men. LaGrone was a black man whose pattern in life was to mooch off a single mother until she threw him out and then go find another woman in similar circumstances who would take him in.
Their lives were both tales of severe dysfunction. Hamm wanted the semblance of a family life — husband, children, love — while LaGrone wanted a female companion who would work while he loafed and smoked marijuana.
Considered in context, it's impossible to imagine how their relationship could work. At the same time, it's hard to believe how it could end in such horrific tragedy.
The couple told police they took the children to the lake so the little ones could run around and burn off steam before going home for the evening. Authorities alleged, without much, if any, evidence to support their theory, that Hamm and LaGrone planned to stage the accident to drown the children so they would be free from them.
Hamm and LaGrone, who both adamantly denied any intention to hurt the children, said they managed to get out of the car after it went in the water. Rather than focus on saving the children, they called 911 to ask — so hysterically the operator could not understand them — for assistance.
People wondered how they could have run for the phone when the kids were underwater in the car.
The case was long and complicated, featuring contradictory evidence about how people act under stress and when they grieve, how Hamm and LaGrone exited the vehicle and how the car operated.
It also featured the authorities' inconsistent stance on the death penalty. Authorities first decided not to seek the death penalty. Then, after considerable hand-wringing by DeWitt County officials worried about how much the trials would cost local taxpayers, authorities decided to seek the death penalty.
They unconvincingly denied that their decision to seek two executions was driven by financial concerns — the state then picked up most of the tab for death penalty cases.
But there's more to the story than the trial and convictions.
After being released from prison, Hamm moved to Chicago, where she married and had three more children — two girls and a boy. When she was in the hospital giving birth to the third child, a physician recognized her and notified the state's problem-ridden child protection agency.
Social workers subsequently took the children from Hamm and her husband, placing them with an aunt.
That sad chapter led Hamm's marriage to collapse. Now, Brady-Lunny said, Hamm occupies herself by working two jobs, seeing her children during supervised visits and "trying to keep her chin up."
Brady-Lunny said she and Vogel wrote the book in a straightforward fashion, letting the facts speak for themselves. But she said she became convinced that Hamm and LaGrone, while incredibly reckless and stupid, had no intent to injure or kill the children.
"I do think there were other possibilities than what Maurice was convicted of, and it's a good thing for that to be examined," she said.