Legally Speaking: Willie Comer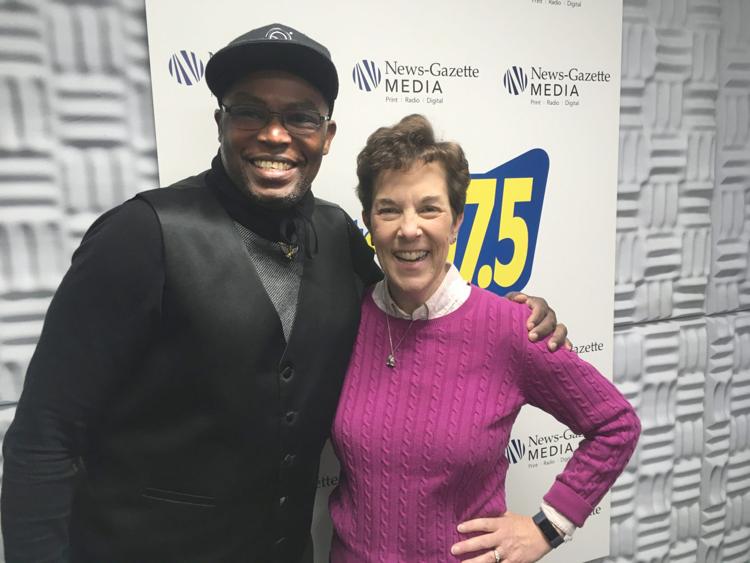 For about 28 years, the Rev. Willie Comer has been using his "spiritual gift" of "outreach and evangelism" to work with teens with challenging home lives to get and keep them on the right path.
The husband and father of three adopted grown children who serves as executive director of the East Central Illinois Youth for Christ and pastor of Berean Covenant Church, both in Champaign, shared his insights on "changing the culture" with staff writer Mary Schenk on the latest episode of her "Legally Speaking" podcast.
The full episode is above; a few excerpts follow.
Tell us what motivated you to work with at-risk teens.
I was born and raised on the South Side of Chicago. It was tough, It was gang-ridden. My father ended up on drugs, lost his job. My mother and father split. I was living in a house for a little bit by myself (with) no heat, no lights and had an opportunity to sell drugs if I wanted to. My friends were all into gangs and drugs. They actually came to my house ... and said, "Take this money," about $2,500. It was a tough decision. I had to decide that's just not where I was headed.
What made the difference for you?
I ended up joining the military. That changed my life forever. I spent (two years) time in Berlin, Germany. It was amazing. When I was there, the wall was still up. It was very, very rigid. I was in the Army eight years ... then it was time to come home. I only joined the military so I could go to college.
Through your service, you were able to earn associate, bachelor's and master's degrees. Tell us about your early years.
I started in radio and television. I always wanted to be a television cameraman. I never wanted to be in front of the camera. That was my drive, but I ended up getting my master's in theology, biblical studies, because I didn't want to not be educated in what I would be called to do for the rest of my life. I wanted to be able to make sure that I took the time to be educated so that I could educate people properly.
After 14 years as a youth pastor in Chicago with the largest congregation of African American youth, you were drawn to Champaign to serve Youth for Christ, a 75-year-old organization, where one of your many successes has been Midnight Basketball.
We have middle-schoolers from 8 to 11 p.m. at Stratton (elementary) and high school (age) to 19- and 20-year-olds come to Douglass Park on Friday nights. We do about 140 kids on a Friday night at both places.
As the culture has changed, we wanted to work on better relationships. On Fridays, we would buy lunch and invite the lunch crew who are our Midnight Basketball kids to come over (to the Youth for Christ office across from Central High School) and have lunch. We have video games, pop-a-shot, computers if they need to do homework. More than that, we have conversation. We have great, great discussion.
What is your main message to these young folks?
You can use those things that are negative in your life as stepping stones. They could either be bricks or they could be stepping stones that you can use to build something from. You could either ... take the bricks and throw them at windows and ... demolish your community or yourself, or you can put them side by side and keep stacking them until they become stairs.
You take those stairs to that next level. The question is, will you get above the normal guidelines? I use "gang" as an acronym for "getting above normal guidelines."
To contact Comer to volunteer or otherwise help Youth For Christ, email wcomer@yfceci.org.