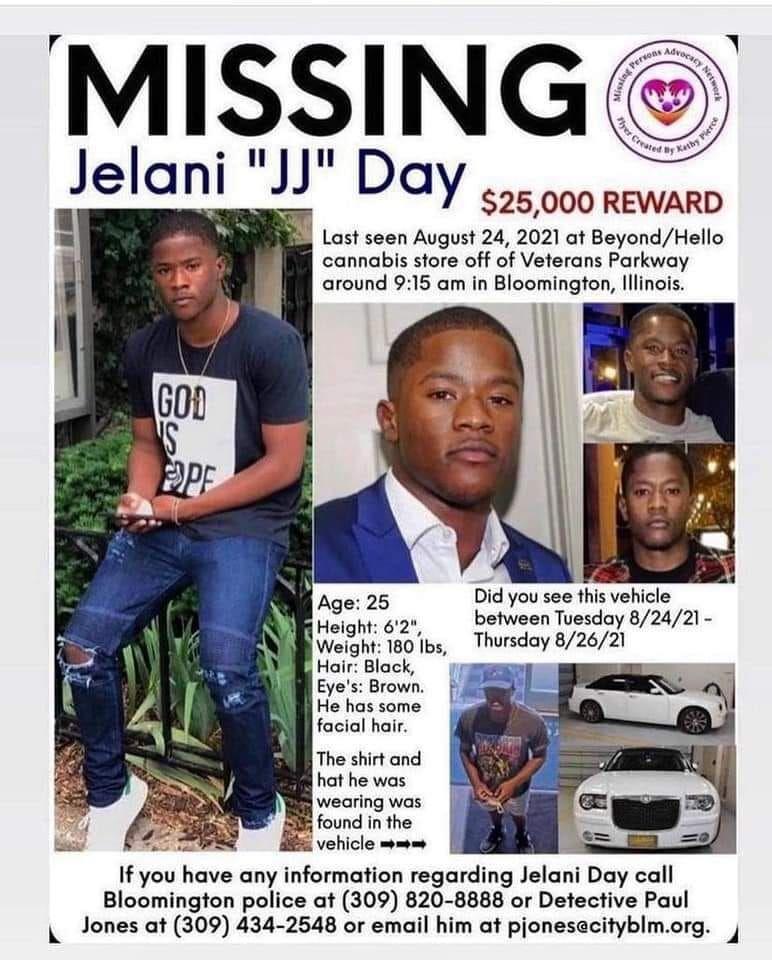 BLOOMINGTON — The mother of a Danville man who has been missing for nearly a month said she would like to see authorities display the same urgency in finding her son as that exhibited by police who searched for a Florida woman whose body was recently discovered.
Friday will mark one month since 25-year-old Jelani Day was reported missing. Since then, his car was discovered in LaSalle County and a body was discovered near the Illinois River.
His mother, Carmen Bolden Day, said she doesn't believe the body is that of her son and said it seems police have relaxed their search for him as they await the results of DNA tests on the body.
LaSalle County Coroner Richard Ploch said Wednesday that DNA results are not yet in. He said earlier that it would take several weeks due to a backlog at the state testing lab.
Bolden Day said she understands police have other crimes to investigate, but she feels the search has come to a standstill.
She has said on social media that she believes there has been a disparity in the search for her son compared to that for Gabby Petito, a 22-year-old White woman from Florida whose remains were recently found in Wyoming after she disappeared while on a cross-country road trip with her boyfriend.
Bolden Day said she never went a day without speaking to her son. She reported him missing the day after he failed to call her.
"The treatment that they've given to this young White girl has not been the same treatment that they've given to my young Black son," Bolden Day said. "I'm angry about it, and I want that same treatment for my son.
"There's a disparity there. I understand the circumstances are different. I'm not in denial and not delusional, but since we don't know that this is Jelani, I need you to be looking for Jelani."
A graduate student at Illinois State University, Day went missing Aug. 24. He was last seen on camera entering the Beyond/Hello cannabis dispensary in Bloomington.
His white Chrysler 3000 was discovered two days later in a wooded area near Peru, about an hour's drive north of Bloomington. The clothes he was last seen wearing were found inside.
Several police, fire and rescue agencies conducted a search in the LaSalle-Peru area Sept. 4. A body was found just off the south bank of the Illinois River, east of the Illinois 251 bridge. However, no positive identification could be made.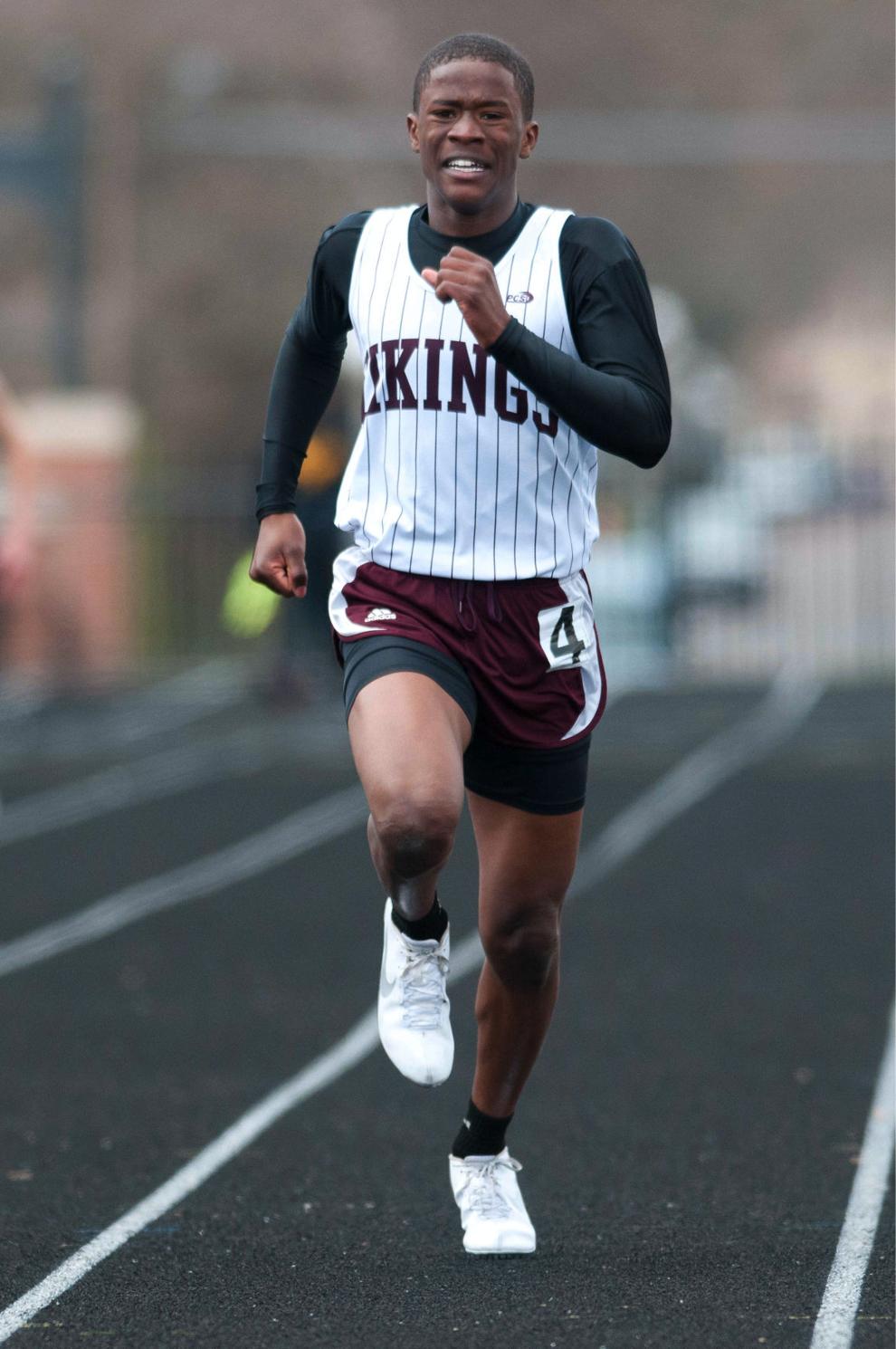 Bolden Day said the last information she received from police in that area was that her son's wallet was found on a nearby street. An individual claimed to have seen a person drop the wallet but didn't tell police about it until several days later.
She said a lanyard with Day's school ID was found near the river close to where the body was found.
Bolden Day implored police to give her more information and step up their efforts. She said she has also employed a private detective in hopes of obtaining more information.
Bolden Day said her son is an energetic, goal-driven person who is full of life and aspires to be a speech pathologist. She and her family have received a great deal of support from around the world, she said.
The Rev. LeStan Hoskins of Danville said the Days' home community continues to pray for Jelani's safe return.
"We're still doing our part, putting out flyers. People are still putting things on Facebook," he said.
Hoskins said a group from Danville helped to search for Day in Peru and Bloomington.
He said the disappearance remains on the minds of many in Danville.
"I went to the bank yesterday, and there's a picture of Jelani on the window, and inside on a table is a picture of Jelani," Hoskins said. "Jelani is one of us. We're still praying for Jelani. We're still spreading the word.
"We have people who have moved to Dallas, Texas, and are sharing. He's one of our own. We're still praying and believing he's going to come back home."
Day is Black, stands 6-foot-2, weighs 180 pounds and has short black hair, brown eyes and some facial hair.
Anyone with information about his whereabouts is asked to call Bloomington police at 309-820-8888 or Detective Paul Jones at 309-434-2548 or pjones@cityblm.org, or Peru police Detective Cmdr. Dennis Hocking at 309-223-2151, ext. 2804, or Detective Brad Jones at 309-223-2151, ext. 2816.
Those with information can also contact the family's private investigator at 618-223-0044.