URBANA — An Urbana man in his late 60s escaped an explosion that leveled his home with only minor injuries Friday morning.
An investigator from the Illinois State Fire Marshal is trying to determine what sparked the explosion and fire just after 9 a.m. in the 2100 block of Willow Road.
But Champaign County sheriff's Lt. Curt Apperson said investigators will likely focus on a suspected gas leak.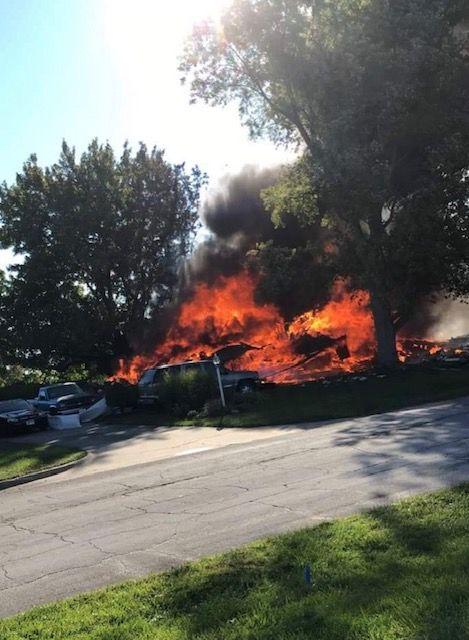 "About three months ago, he replaced his own water heater, and he noticed that his gas bill has been higher," Apperson said. "He was watching a TV show, and the next thing he knows, it explodes."
Apperson declined to identify the resident, who was alone in the ranch home, located south of Interstate 74 and west of U.S. 45.
A patron of the nearby Cracker Barrel restaurant on Kenyon Road said that her family saw the "whole roof fly straight up over the treetops."
"I at first thought someone was demolishing a home. We literally saw the roof shoot up with so much force and heard the loud explosion," said Corinne Belville of Anderson, Ind.
She and her family had stopped for breakfast en route to visit relatives in East Moline.
Her husband, Chris, and restaurant employees were among several people who rushed to help.
"It was chaos and debris everywhere," Corinne Belville said, adding that the rescuers could hear a voice crying out for help and were able to pull the man from the rubble before it became engulfed in flames.
Eastern Prairie Fire Chief Jason Brown said when firefighters arrived, they saw a "large debris field and the house about 90 percent on fire."
They were aware that the resident was out of the house. He was taken to Carle Foundation Hospital for treatment. Brown said firefighters were unable to find his dog.
The chief said there was nothing left standing of the home.
"There's paper, wood, pieces of window 50 feet from the structure, paper strung a couple hundred feet," Brown said.
Because there was no hope of saving the house, firefighters turned their attention to saving the one next door.
"We had that out in less than 10 minutes," Brown said, "and could concentrate on the original structure. It took a couple hours to get it extinguished all the way."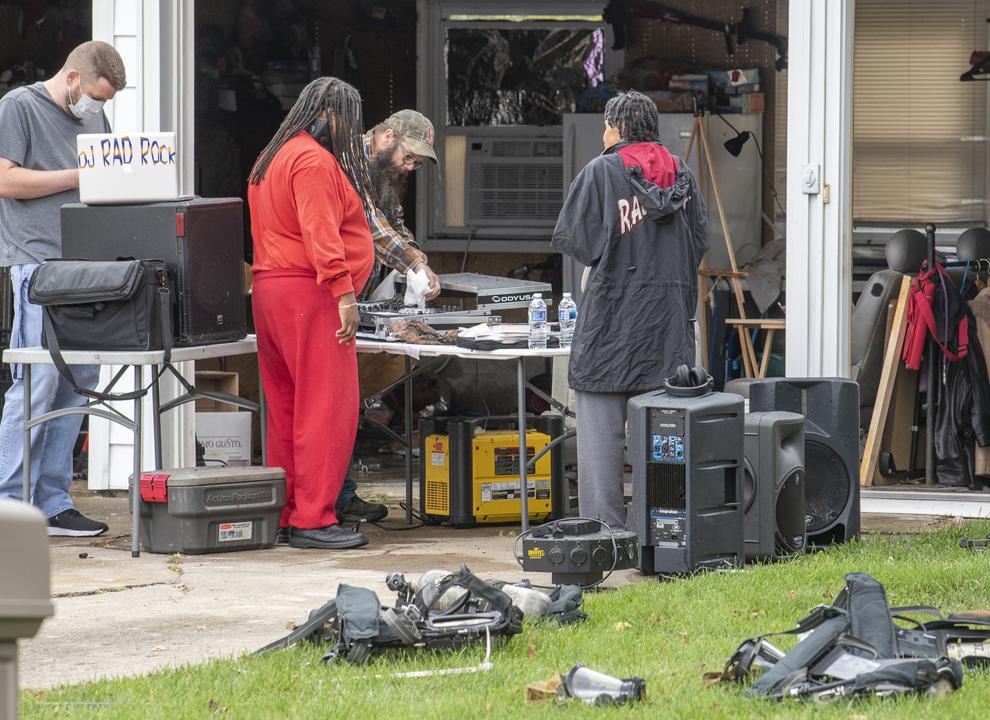 Brown said the Eastern Prairie Fire Protection District got help from Savoy, Carroll, Edge-Scott, Thomasboro and St. Joseph-Stanton firefighters. There were about 30 in all on scene, Brown said, none of whom were hurt.