2020-21 High School Confidential: The final episode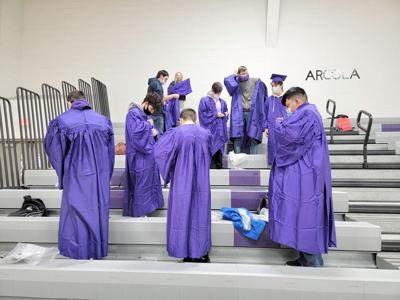 Welcome to Year 5 of High School Confidential, an award-winning project made possible by aspiring student journalists from every corner of our circulation area. Each Friday since September, they've told us what's happening in their hallways at news-gazette.com.
Today marks the final installment.
Feeback? Email N-G/VP Jim Rossow at jrossow@news-gazette.com.
Big ups to this year's panel:
— Reese Anderson, Chrisman
— Jose Alvarez, Urbana
— Briana Ballard, Academy
— Jada Bonam, Centennial
— Lillian Bouton, Georgetown-Ridge Farm
— Lexi Breymeyer, Hoopeston Area
— Bryce Burnett, Westville
— Raegan Cheek, ALAH
— Olivia Chew, Salt Fork
— Cassandra Colmenares, Academy High
— Clara Rudolph, Monticello
— Ava Cothron, Tuscola
— Kate Cramer, Mahomet-Seymour
— Aaliyah Denius, Oakwood
— Kylie Duckett, St. Joseph-Ogden
— Charlotte Ebel, Uni High
— Malia Fairbanks, Unity
— Hailey Gadbury, Bement
— Haven Hathaway, Gibson City-Melvin-Sibley
— Leilani Islam, Danville
— Fabiola Jaramillo, Arcola
— Audrey Kaeb, Cissna Park
— Jordin Lucht, Milford
— Mason McMasters, Armstrong-Potomac
— Taylor Mennenga, Paxton-Buckley-Loda
— Morgan Miller, BHRA
— Addison Musick, Fisher
— Daniel Olson, Villa Grove
— Kitty Rossow, Central
— Anna Sanders, Heritage
— Courtney Shane, Blue Ridge
— Emerson Tarr, LeRoy
— Felicity Tuan, Judah Christian
— Maci Walters, St. Thomas More
On to our final report: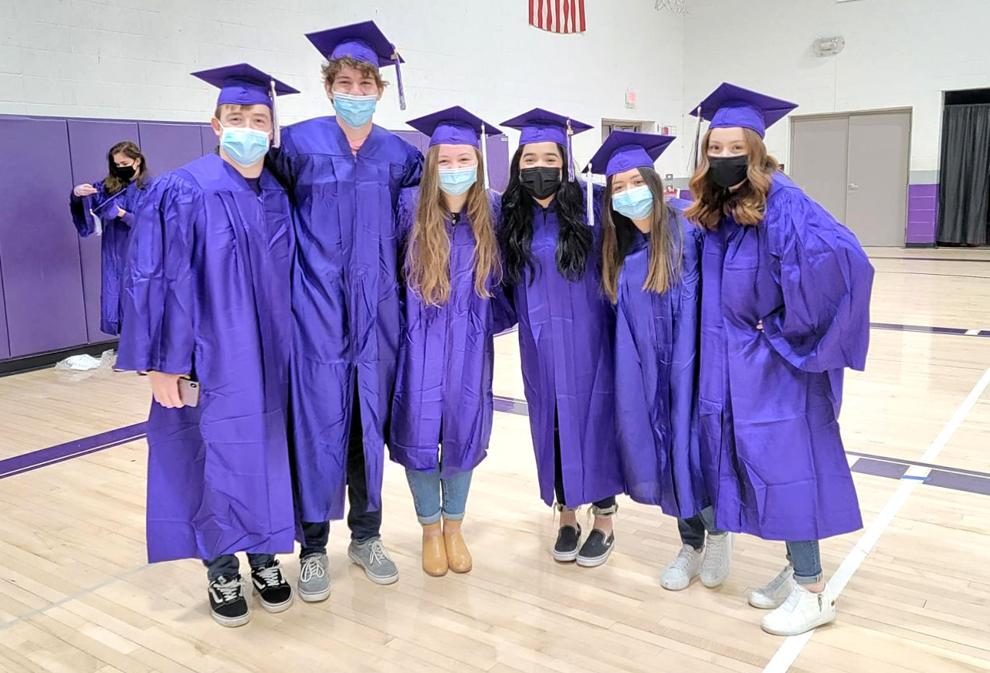 Arcola
Arcola-based Herff Jones delivered caps and gowns for seniors to try on. Pictured: Tyler Medina, William Klopfiesh, Ilusha Budd, Elizabeth Budd, Fabiola Jaramillo, Myrka Alanis and Mae Gentry. The school's graduation ceremony will be May 28 at Thomas-Bradford Field.
— Fabiola Jaramillo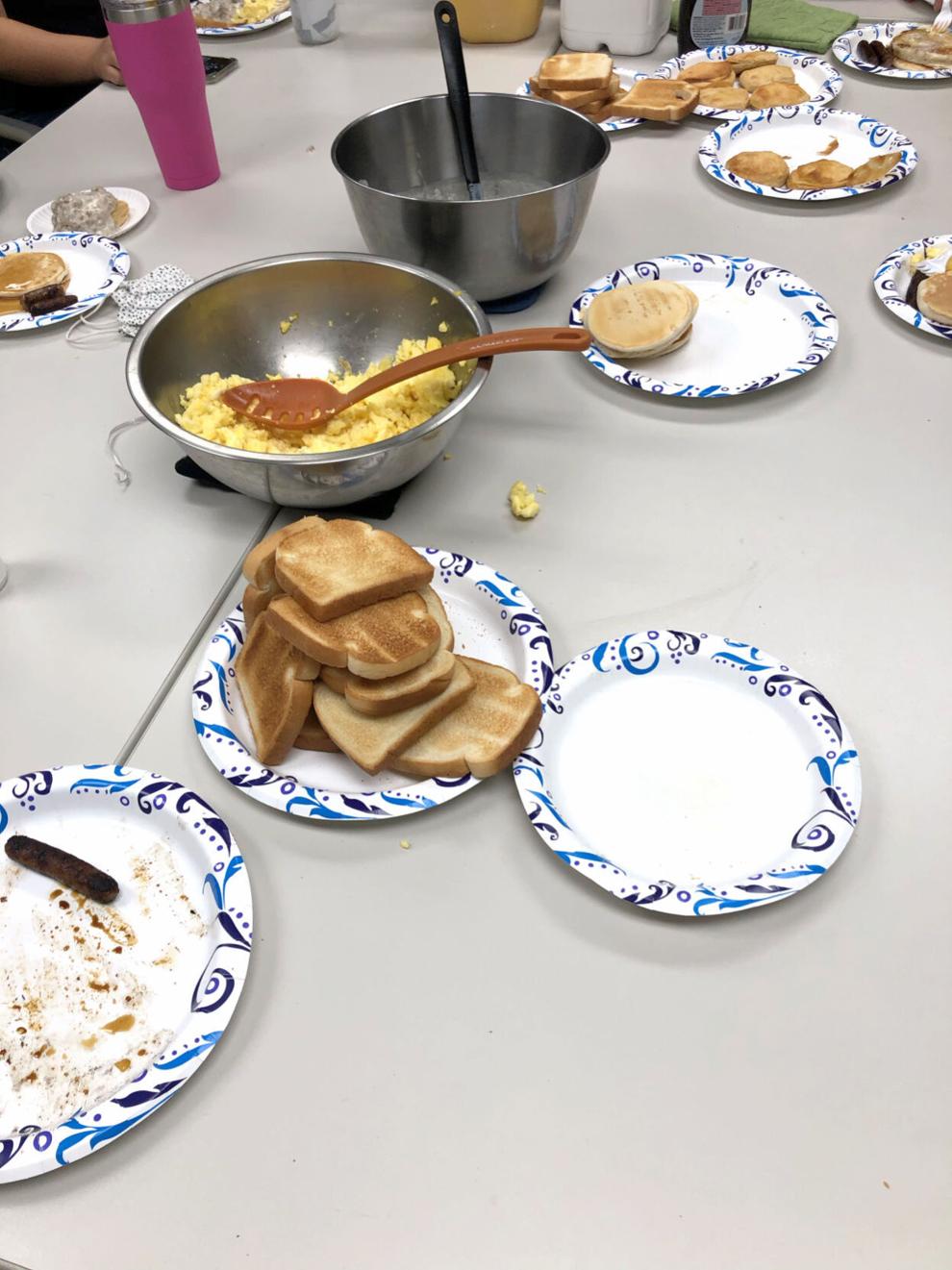 Armstrong
Seniors hosted and cooked breakfast for teachers for Teacher Appreciation Week as Margie Ashcraft rounded up students and provided groceries.
— Mason McMasters

Bement
The yearbook staff worked hard to get its pages complete by the end of the school year. Pictured: Trinity Stroisch, Addie Fritz and Peyton Cooley.
— Hailey Gadbury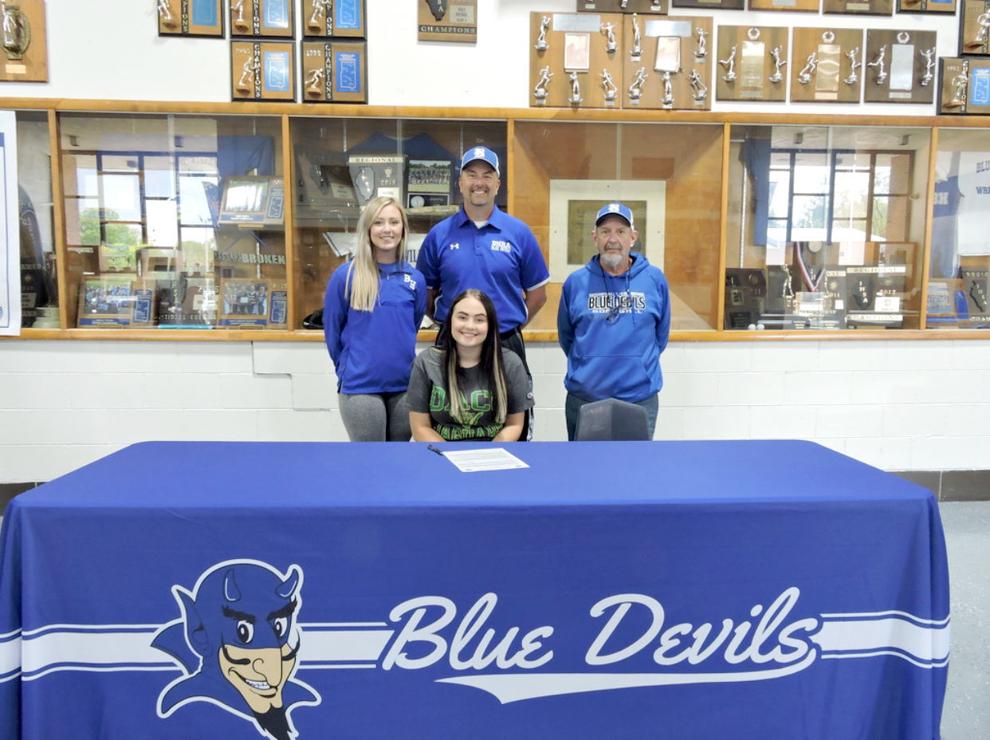 BHRA
Senior pitcher Laynee Dickison, a four-year varsity standout, signed to play for Danville Area Community College's softball team. Pictured, left to right: Coach Lindsey Andrews, coach Terry McCord, former coach Mike Stephens and Dickison.
— Morgan Miller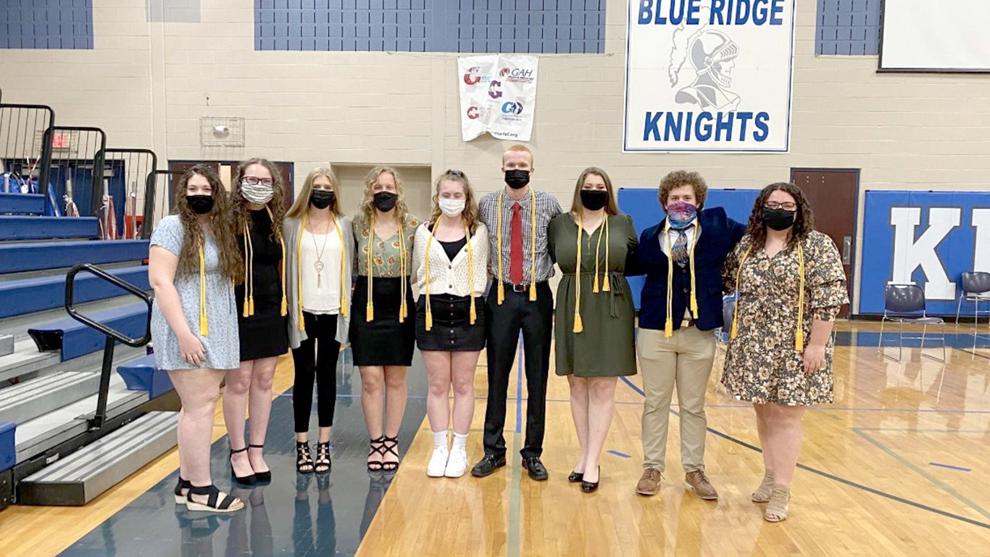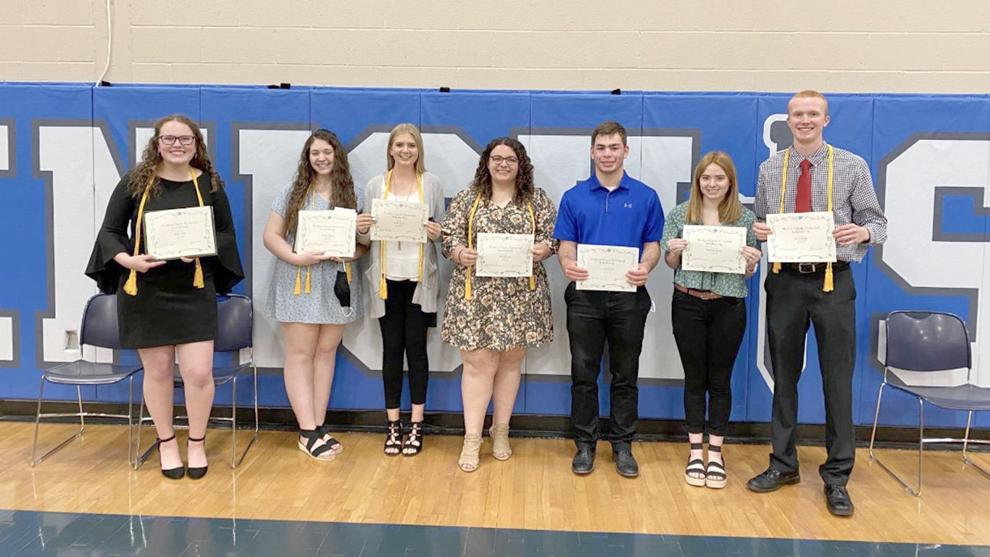 Blue Ridge
On National Honor Society and Honors Night — held in-person and virtually — 16 new NHS members were inducted and scholarships were handed out.
— Courtney Shane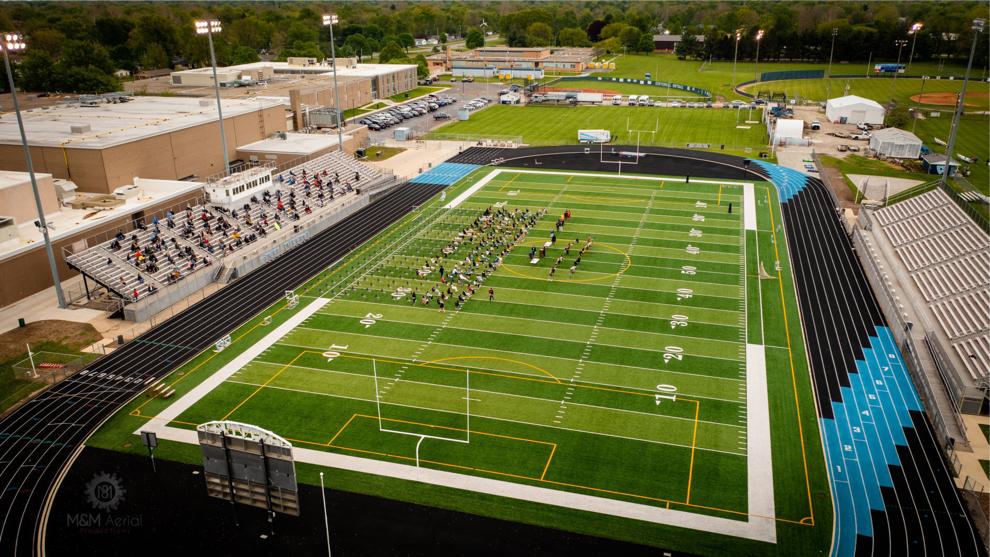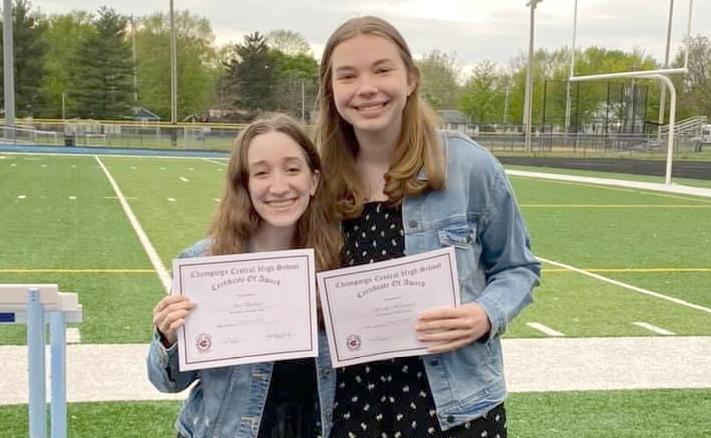 Champaign Central
The school's 26th Academic Letter Award Ceremony took place Monday at Tommy Stewart Field. Students were honored for their academic achievements and submitted a name of a special educator who was also announced to those in attendance. Pictured: sophomores Ava Borberly and Brooke Hasenstab.
— Kitty Rossow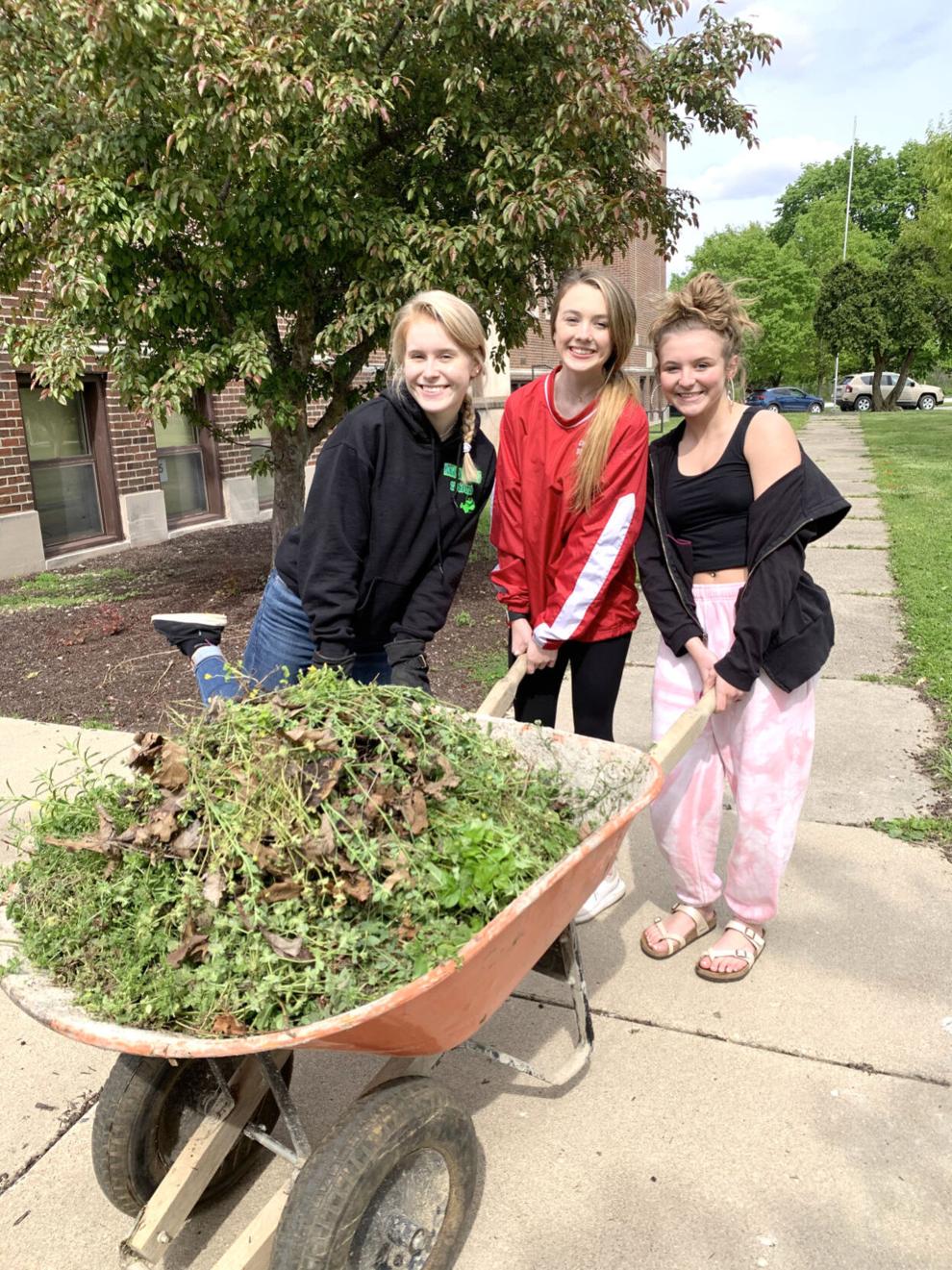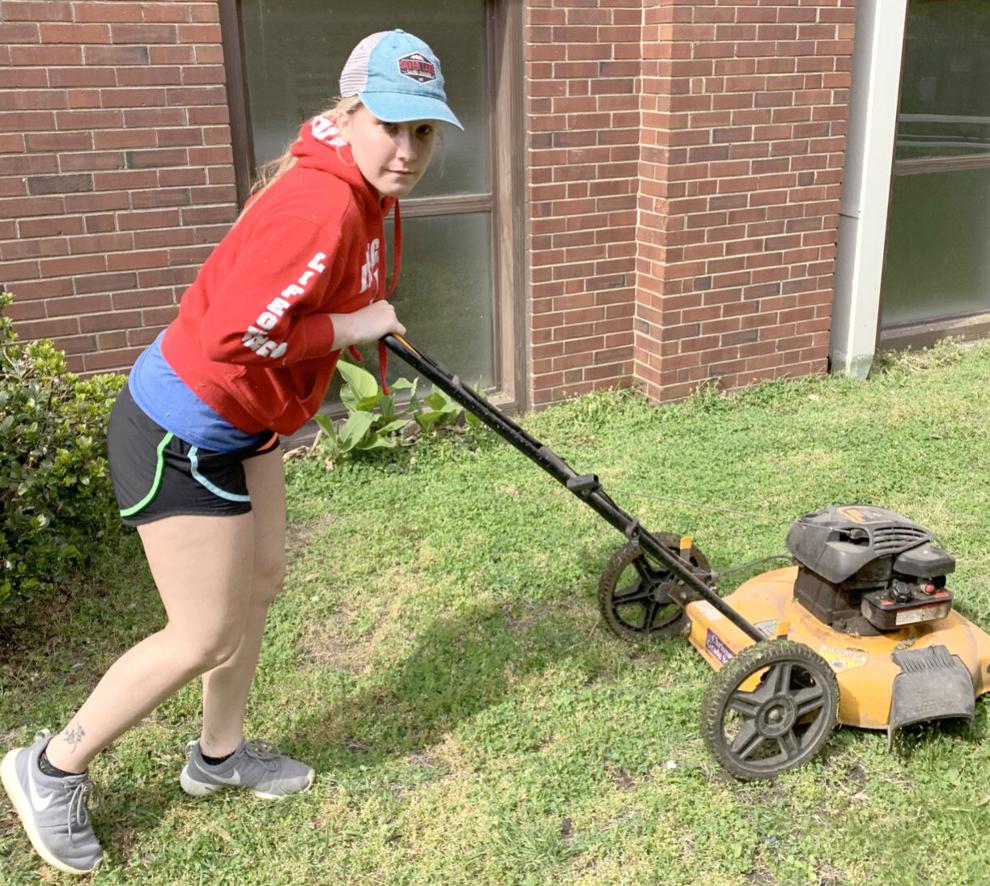 Chrisman
National Honor Society members did community service today, sprucing up and placing new mulch around the school. Pictured: Lindsey Franz, Kailey Phipps and Kendl Lemmon; and Haley Chaney.
— Reese Anderson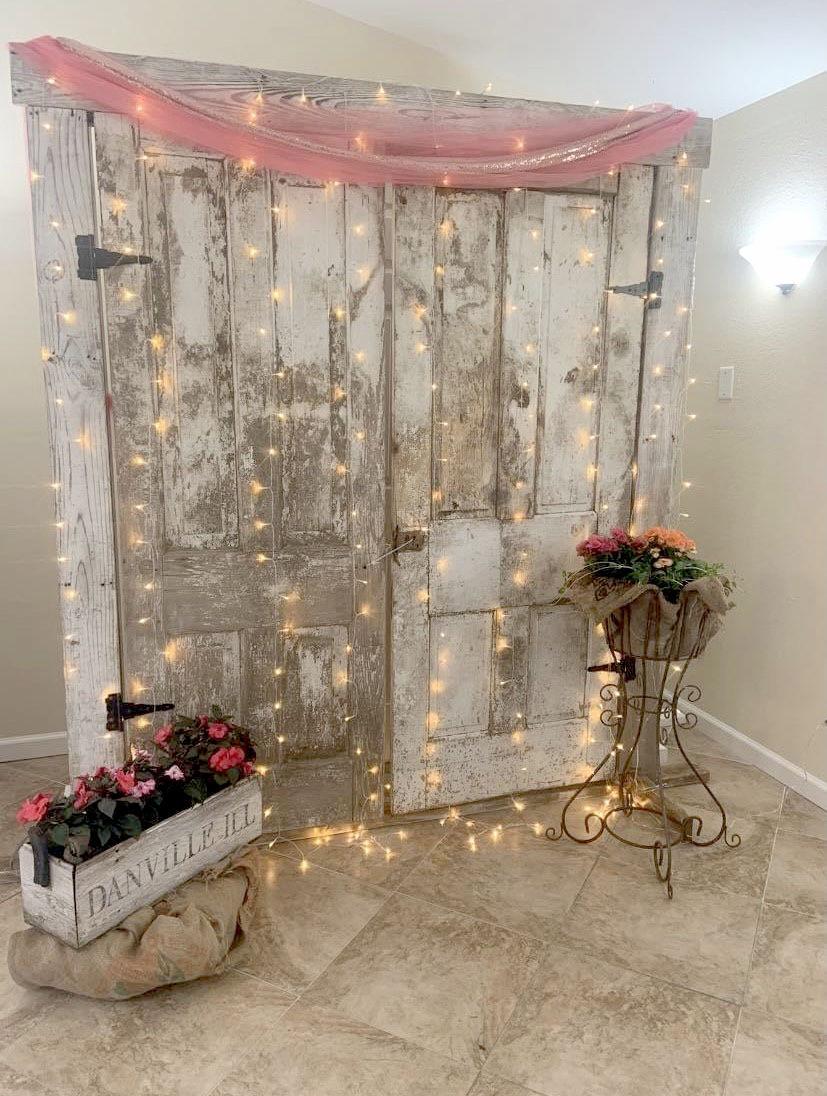 Danville
Thanks to the work of student council, students enjoyed a beautifully executed and well-decorated spring dance at Woodbury Falls.
— Leilani Islam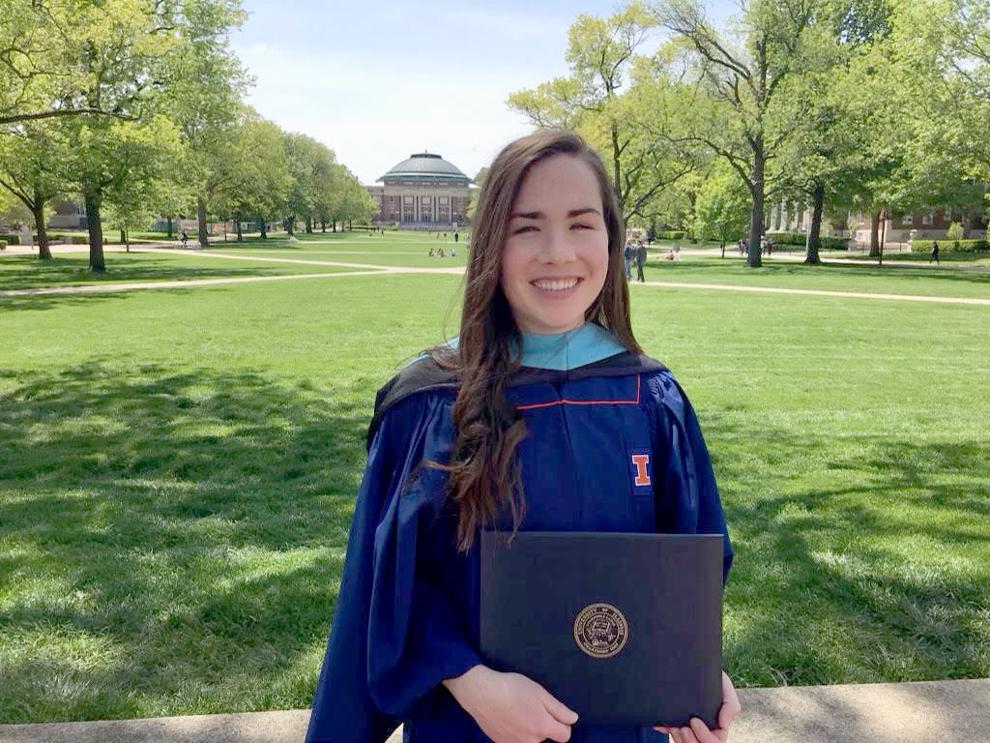 Fisher
Last Friday, science students made ice cream in class to celebrate Eileen Cameron, this semester's student-teacher. Cameron, who graduated Monday from the University of Illinois with a master's in chemistry education, will be greatly missed.
— Addison Musick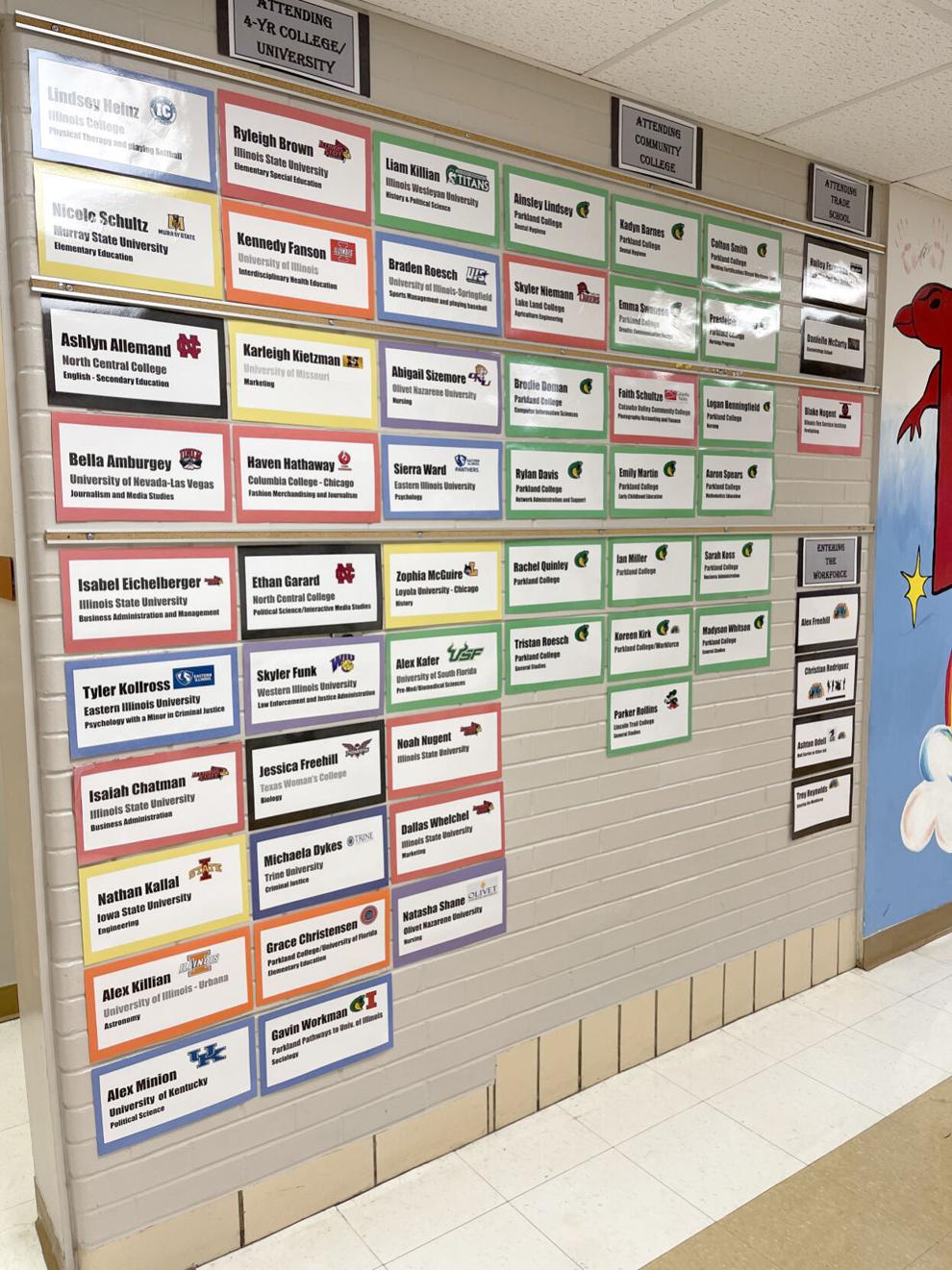 Gibson City-Melvin-Sibley
To congratulate and highlight the plans of the Class of 2021, teacher Ryan Tompkins puts together an annual senior board outside the cafeteria. Students submit plans for college, military or the workforce.
— Haven Hathaway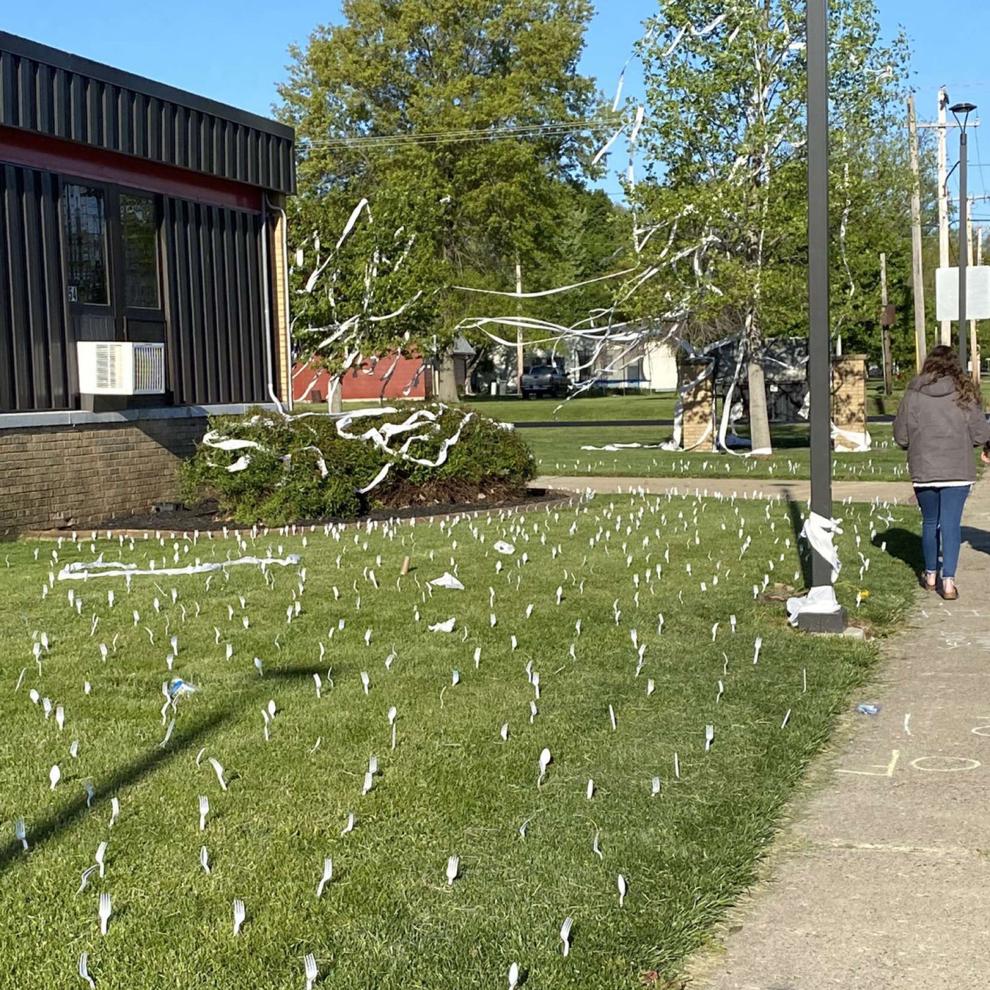 Heritage
The Class of 2021 showed up and showed out for its last day of high school. Seniors gathered Tuesday night to fork the school lawn for students and faculty to wake up to Wednesday morning.
— Anna Sanders
Judah Christian
During Fruit of the Spirit chapel, students were recognized for their godly character. They were chosen by their peers who believed they best exemplified each fruit of the Spirit. As Galatians 5:22-23 says, "But the fruit of the Spirit is love, joy, peace, patience, kindness, goodness, faithfulness, gentleness, self-control; against such things there is no law." Pictured, left to right: Ava Carder (love), Maggie Pritts (joy), Julian Llano (peace), Lydia Lowry (patience), Elise Coulter (kindness), Millie Penn (goodness), Natalie Pait (faithfulness), Eva Pearce-Shields (gentleness), Josh Fredrick (self-control) and Aleigha Garrison (overall).
— Felicity Tuan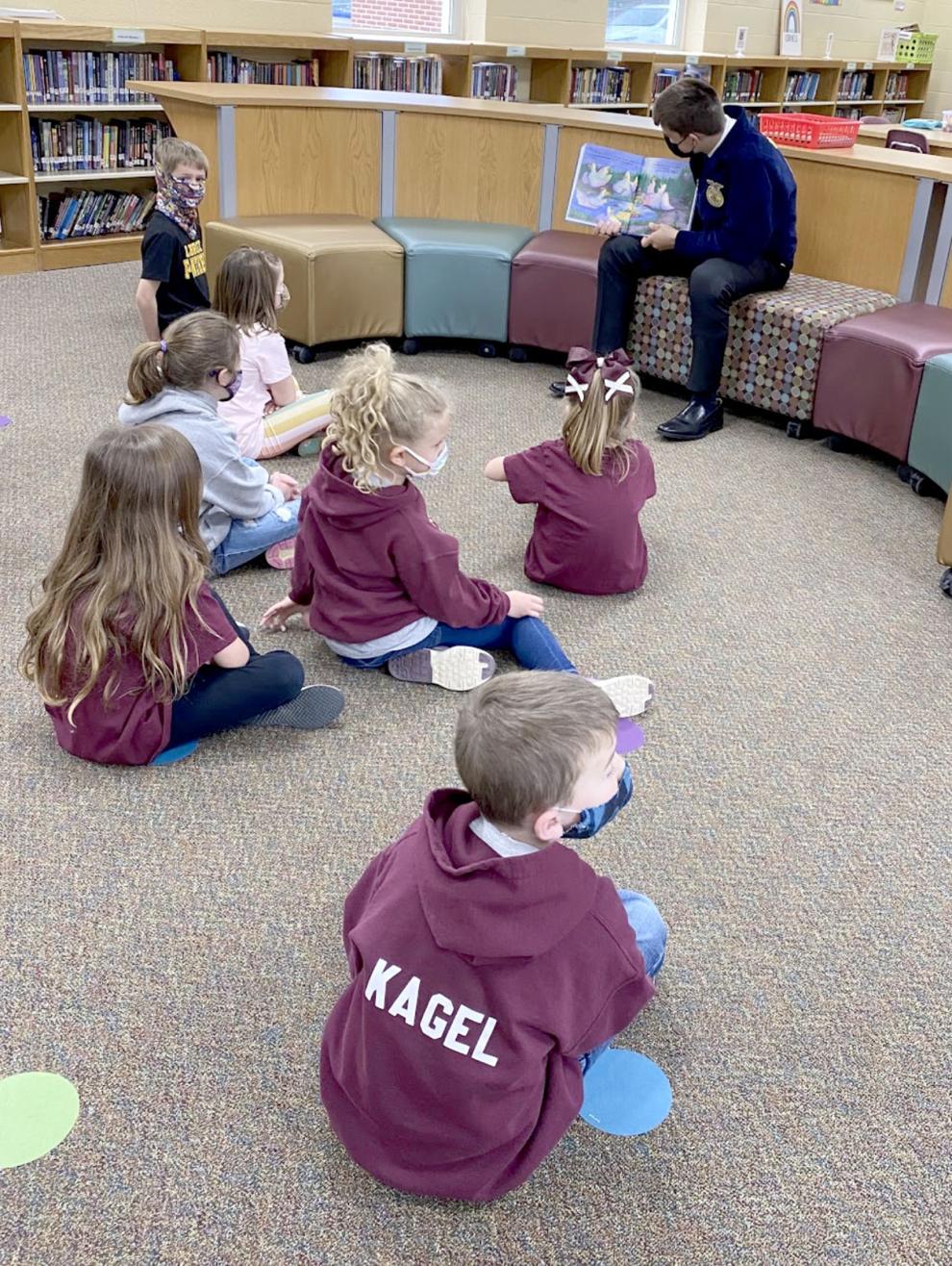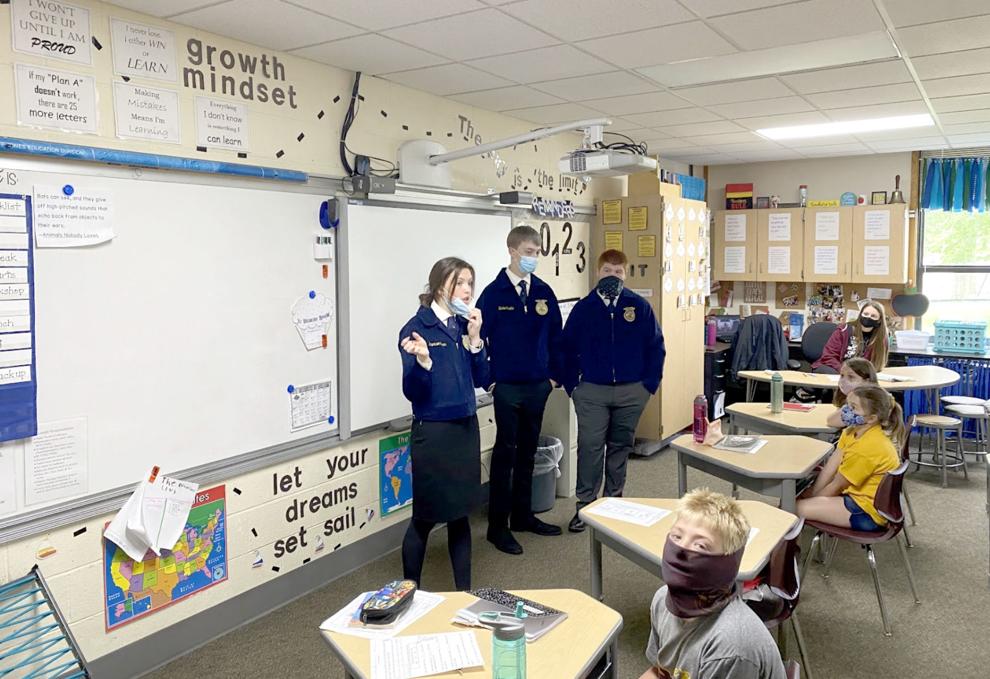 LeRoy
Two FFA members visited elementary school students to discuss agriculture. Earlier, FFA sent a made a video available that included pigs, cows, corn, machinery, flowers and plants. "It was a fun and educational experience for both kids and FFA members." FFA member Jasper Tarr said.
— Emerson Tarr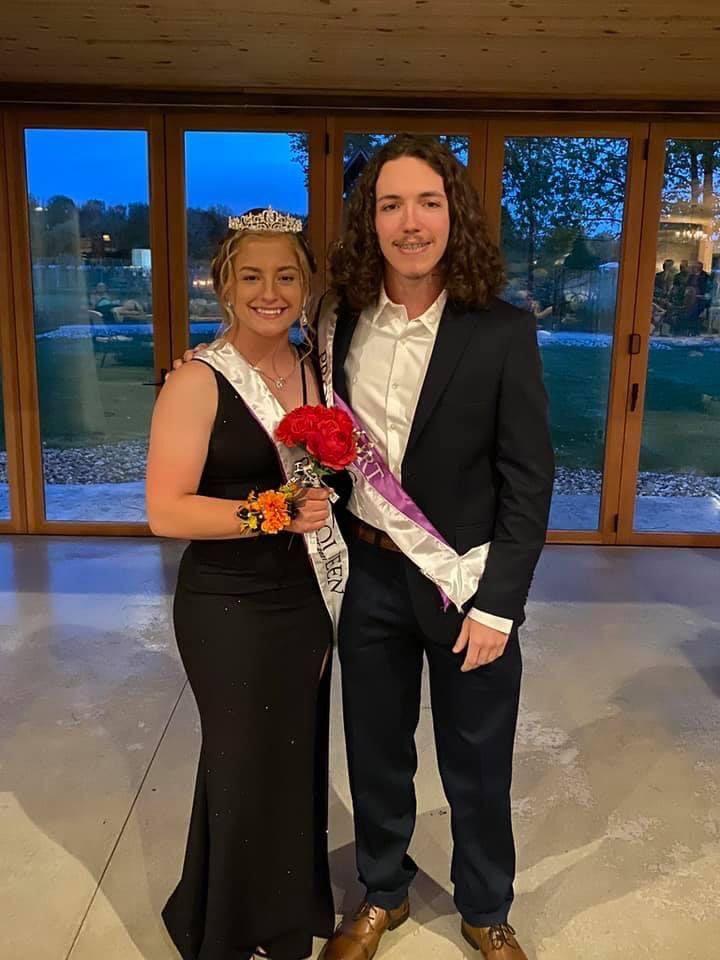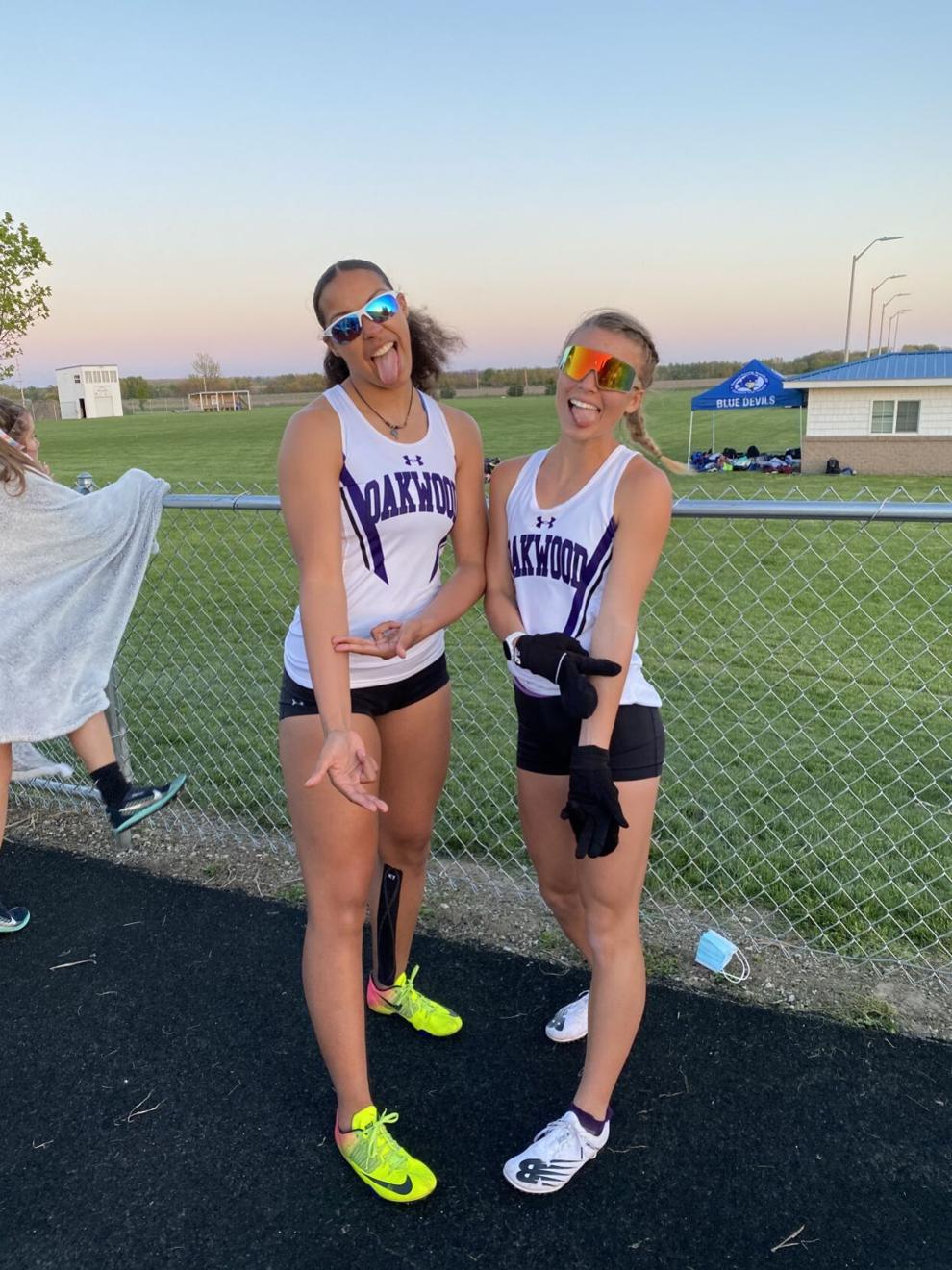 Oakwood
Tucker Pierce and Tiffany Paris were named prom king and queen. At the Vermilion County track meet, Aaliyah Denius (400) and Allie Morris (1,600) won titles.
— Aaliyah Denius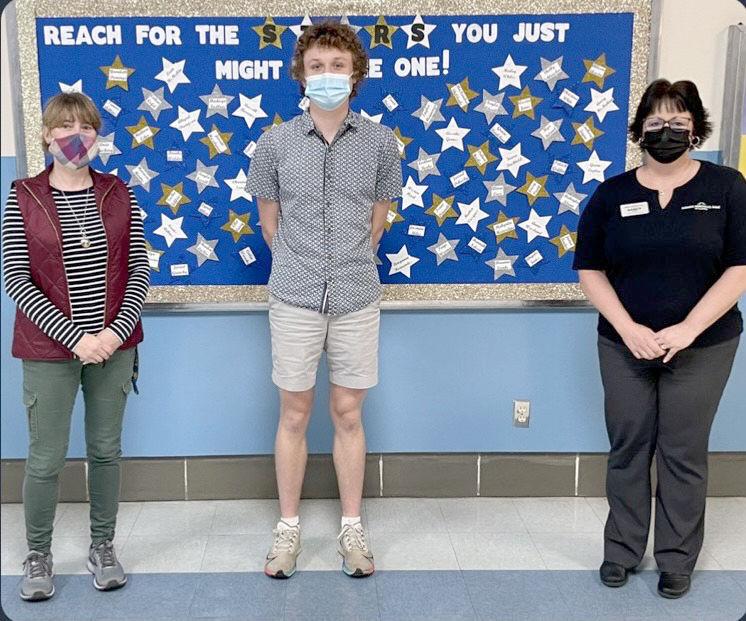 Paxton-Buckley-Loda
Liam McMullin, nominated by Sheila Pickens, was named April's Student of the Month for the month of April. Also, National Honor Society celebrated Teachers Appreciation Week by delivering daily treats to the staff.
— Taylor Mennenga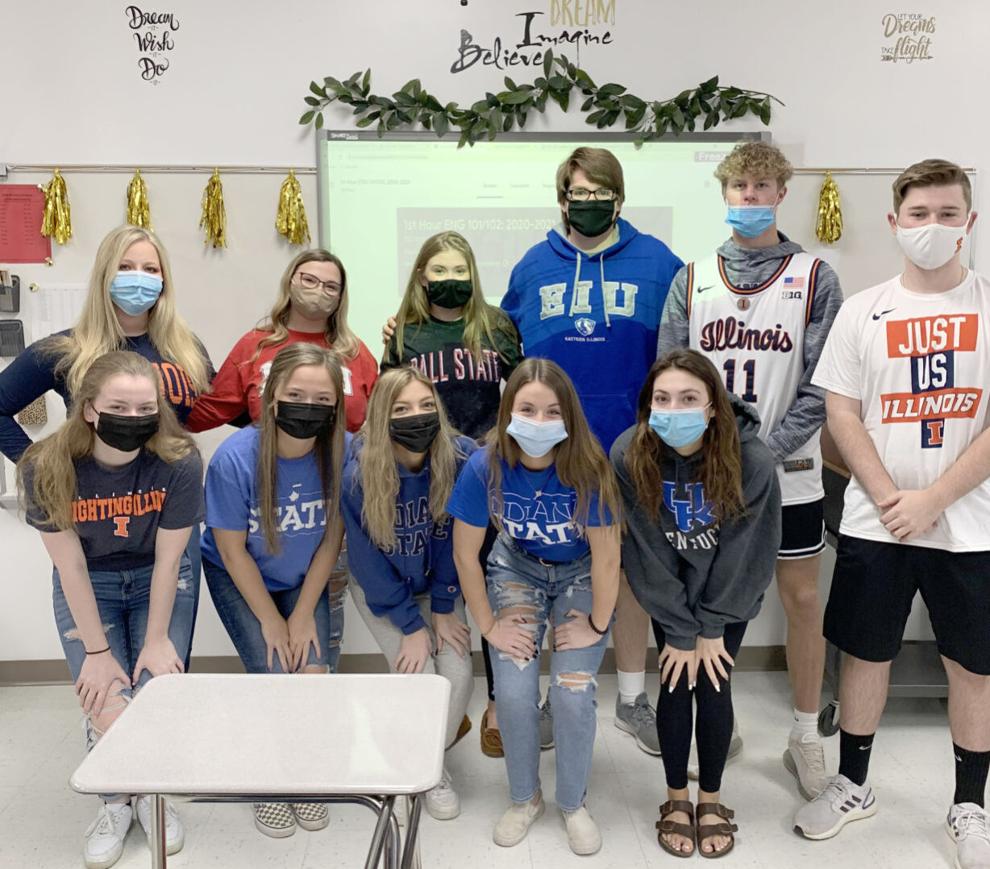 St. Joseph-Ogden
On May 6 — their second-to-last-day — seniors wore apparel that represented what they will be doing after high school (college, trade schools, military, etc.). Pictured: seniors in Heather Lindenmeyer's first-hour English 101/102 class.
— Kylie Duckett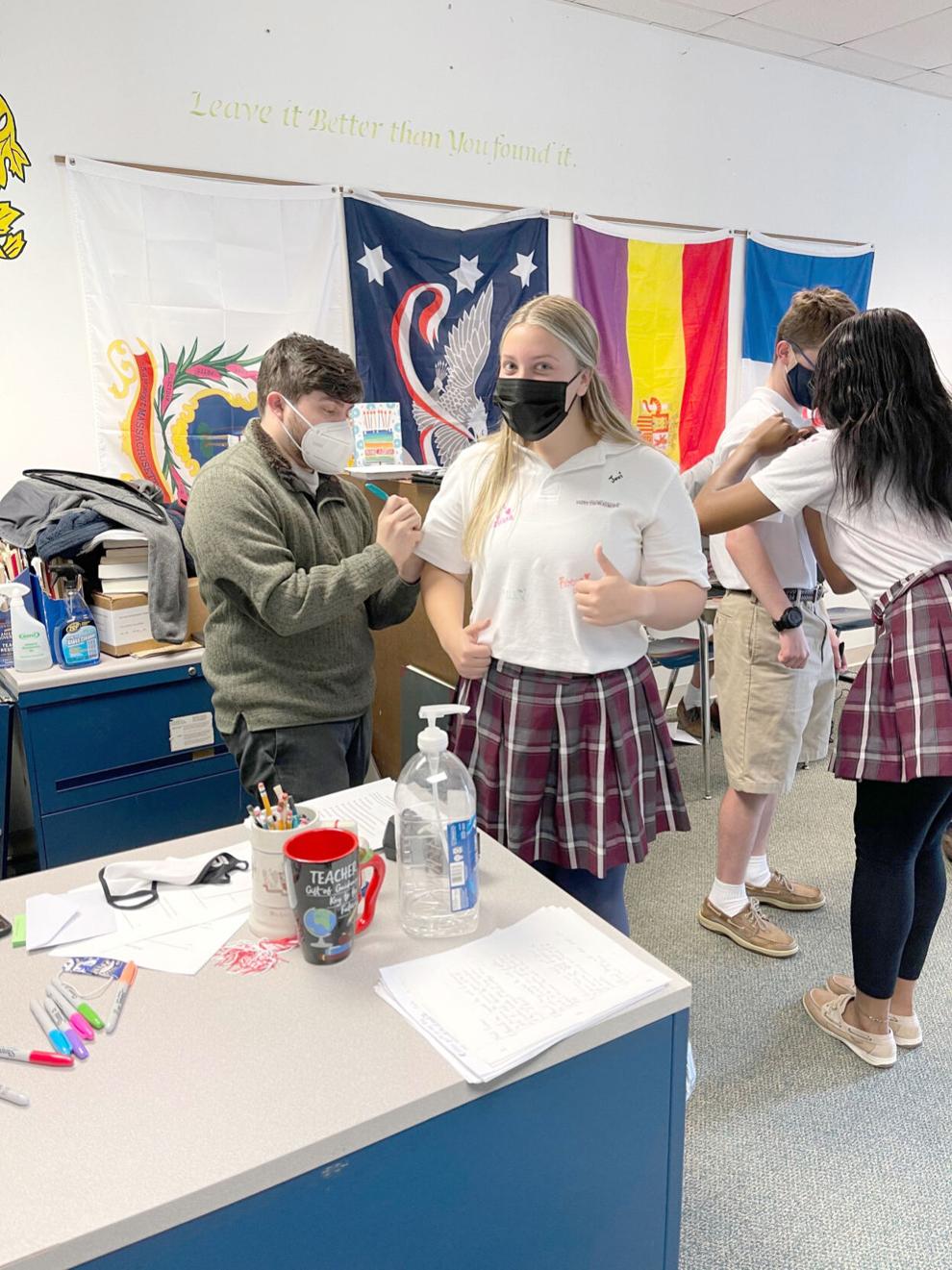 St. Thomas More
As seniors finished up their last few days in a uniform, they got to enjoy senior shirt signing day. Seniors wore white shirts on their second-to-last day of school and brought colorful markers for fellow classmates and teachers to sign with. Pictured: Economics teacher Aiden Conger signing Mia Kirby's shirt in the first hour.
— Maci Walters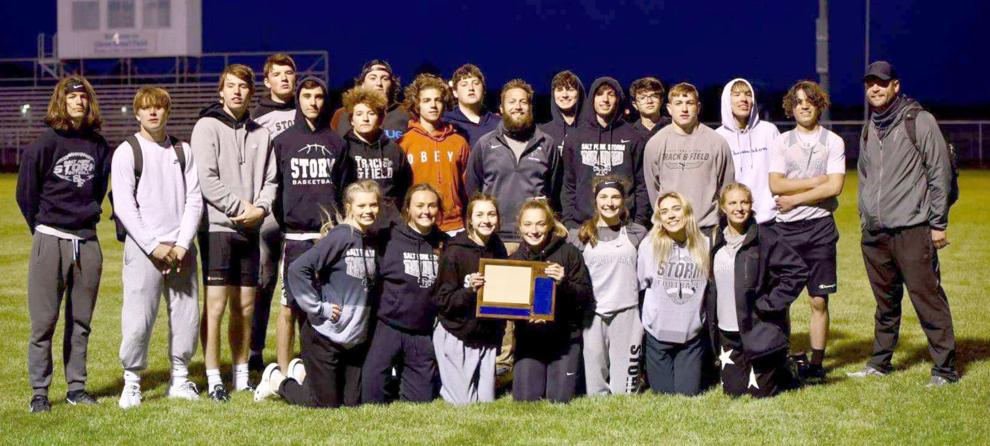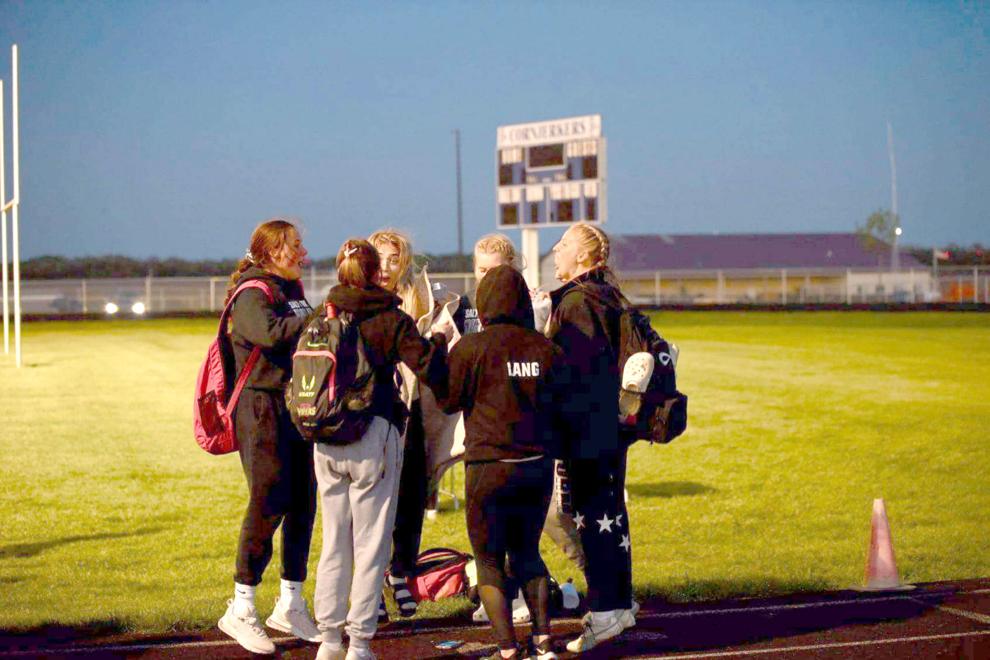 Salt Fork
Both track teams – even with only seven girls (pictured celebrating) — won county titles last weekend, both boys defending their crown. Pictured: Coaches Phil Surprenant and Steve Trompeter; boys' team members Nathan Kirby, Tate Johnson, Camden Smoot, Garret Taylor, Jacob Depratt, Ethan Davis, Lane Tate, Dylan Diaz, Zane Sanford, Evan Webb, Ethan McLain, Aidan Skinner, Ben Jessup, Ty Smoot and Brysen Vasquez; and girls' team members Shelby McGee, Olivia Birge, Gracie Jessup, Katelyn Lang, Macie Russell, Carlie Thompson and Brynlee Keeran.
— Olivia Chew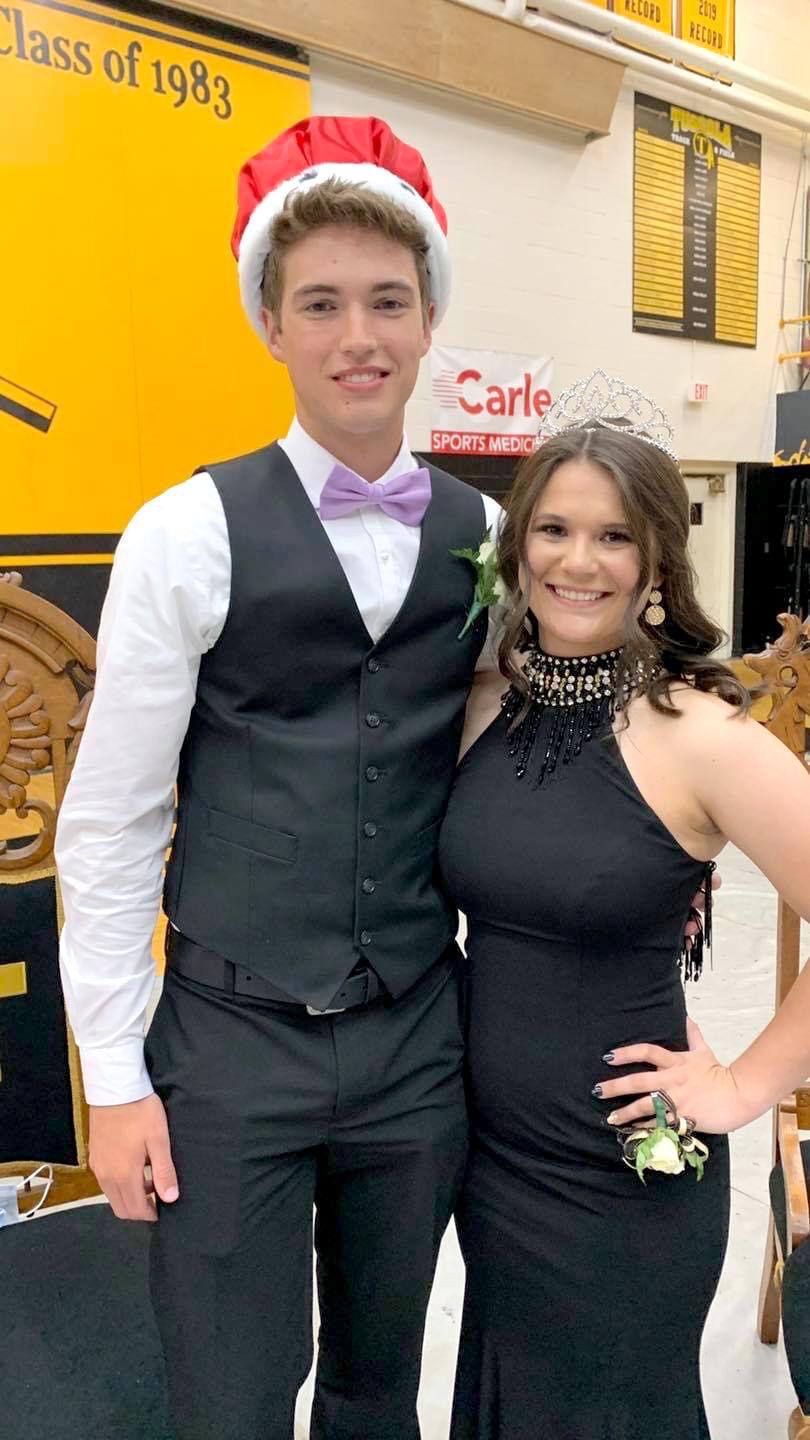 Tuscola
Cole Cunningham and Jessie Martin were crowned prom king and queen.
— Ava Cothron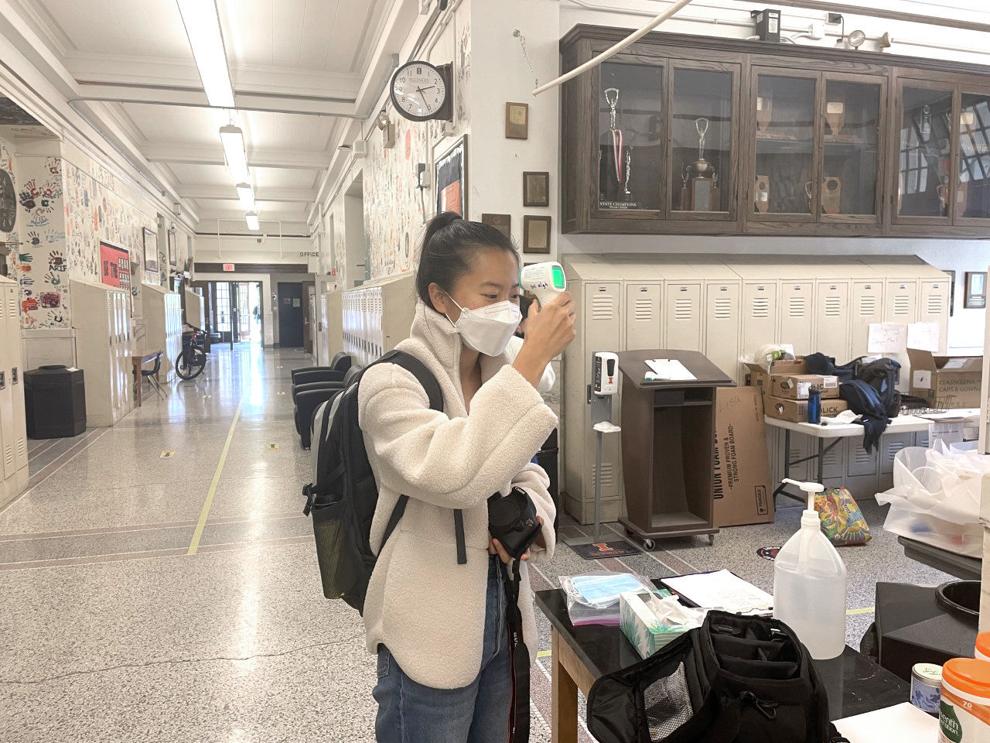 Uni High
For the final two weeks of the school year, seniors are allowed to attend their fourth- and eighth-period classes in-person. Those wanting to participate signed up online, and went through a series of safety measures. Select rooms were also opened up for studying after school for sophomores, juniors and seniors. Pictured: senior Allie Kim taking her temperature before entering the hallway.
— Charlotte Ebel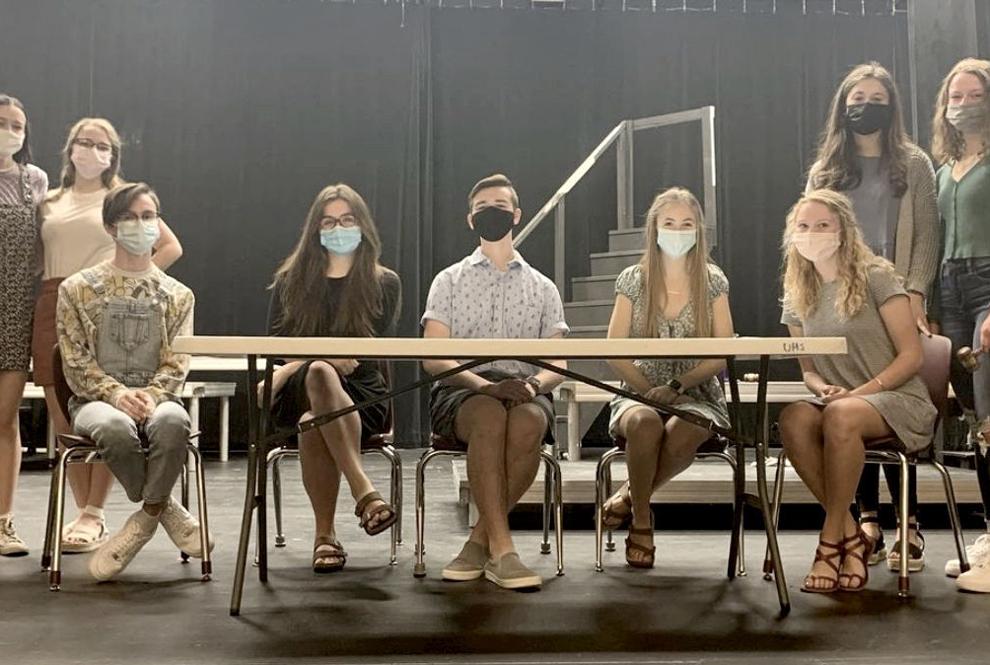 Unity
At its last meeting of the school year, student council held elections for its 2021-2022 board. Pictured: co-presidents Kaitlyn Reedy and Erika Steinman, vice president Harper Hancock, recording secretary Malia Fairbanks, corresponding secretary Roger Holben, treasurer Sophia Darnall and parliamentarian/historian Anthony Chaney.
— Malia Fairbanks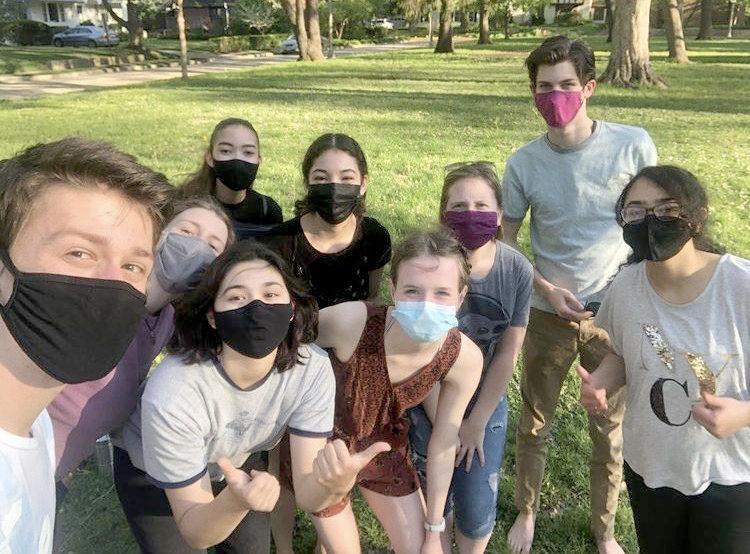 Urbana
Despite remote learning, theater had a jam-packed production season. To mark the success of their final production, Songs for a New World, cast and crew enjoyed a celebratory picnic.
— Jose Alvarez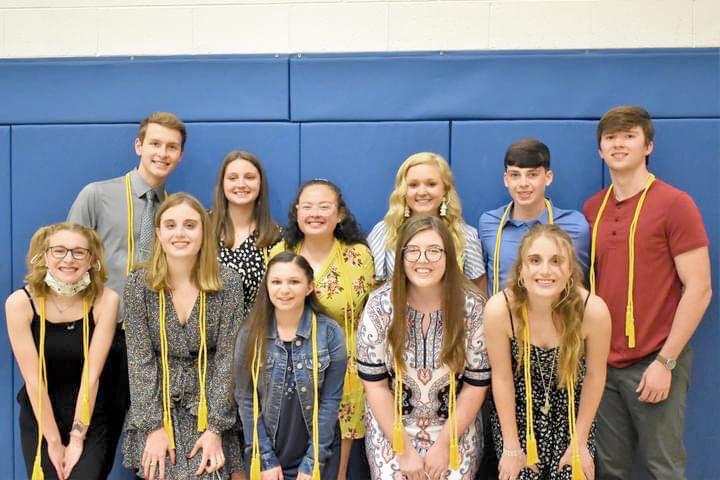 Villa Grove
Seniors at the Honors Banquet got their tassels for being in National Honor Society: (back row) Daniel Olson, Madison Burwell, Addison Fisher, Kyleigh Block, Matthew Gulick and Logan Nohren; (front row) Kathryn Eisenmenger, Lydia Howard, Sara Stutz, Erin Shunk and Alexa Howard.
— Daniel Olson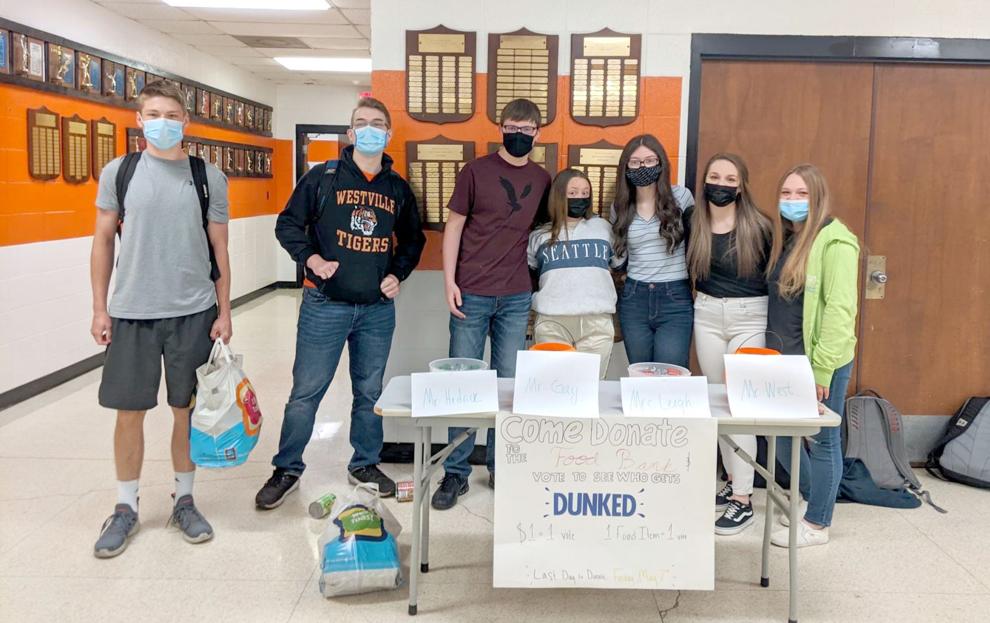 Westville
Sophomore class officers led a fundraiser, collecting donations and canned food items for the school's food pantry. Among those chipping in (left to right): Chaz Howe, Ethan Richards, Jackson Priest, Ember Johnson, Lilly Meeker, Kelsie High and Laci High.
— Bryce Burnett