2020-21 High School Confidential: Week 20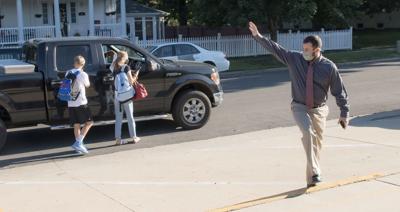 Welcome to Year 5 of High School Confidential, an award-winning project made possible by aspiring student journalists from every corner of our circulation area. Each Friday through May, they'll tell us what's happening in their hallways at news-gazette.com.
Once a week, we'll also hand over our Snapchat account (News-Gazette) to our correspondents for behind-the-scenes tours.
Feeback? Email N-G/VP Jim Rossow at jrossow@news-gazette.com.
This year's panel:
— Reese Anderson, Chrisman
— Jose Alvarez, Urbana
— Briana Ballard, Academy
— Chloe Becker, DeLand-Weldon
— Jada Bonam, Centennial
— Lillian Bouton, Georgetown-Ridge Farm
— Lexi Breymeyer, Hoopeston Area
— Bryce Burnett, Westville
— Raegan Cheek, ALAH
— Olivia Chew, Salt Fork
— Cassandra Colmenares, Academy High
— Clara Rudolph, Monticello
— Ava Cothron, Tuscola
— Kate Cramer, Mahomet-Seymour
— Aaliyah Denius, Oakwood
— Kylie Duckett, St. Joseph-Ogden
— Charlotte Ebel, Uni High
— Malia Fairbanks, Unity
— Hailey Gadbury, Bement
— Haven Hathaway, Gibson City-Melvin-Sibley
— Leilani Islam, Danville
— Fabiola Jaramillo, Arcola
— Audrey Kaeb, Cissna Park
— Jordin Lucht, Milford
— Mason McMasters, Armstrong-Potomac
— Taylor Mennenga, Paxton-Buckley-Loda
— Morgan Miller, BHRA
— Addison Musick, Fisher
— Daniel Olson, Villa Grove
— Kitty Rossow, Central
— Anna Sanders, Heritage
— Courtney Shane, Blue Ridge
— Emerson Tarr, LeRoy
— Felicity Tuan, Judah Christian
— Maci Walters, St. Thomas More
On to this week's report:

Academy High
In preparation for the Chinese New Year, Eileen Chen (top left) introduced celebratory customs to the Chinese 4 class.
— Cassandra Colmenares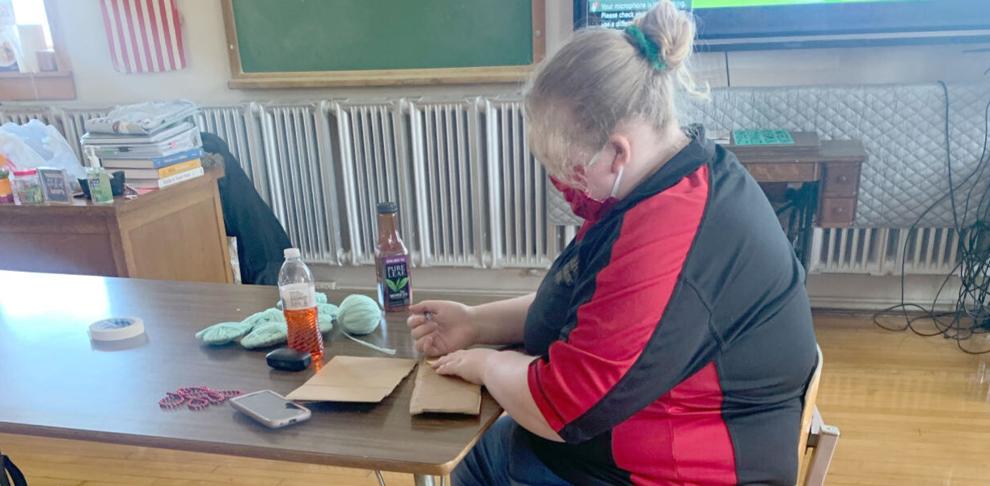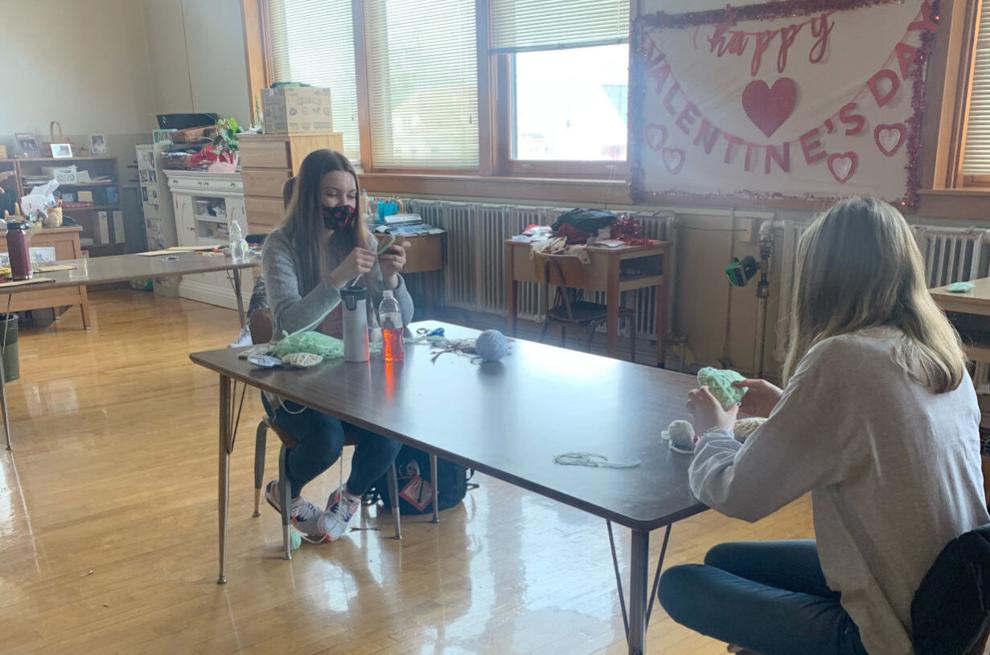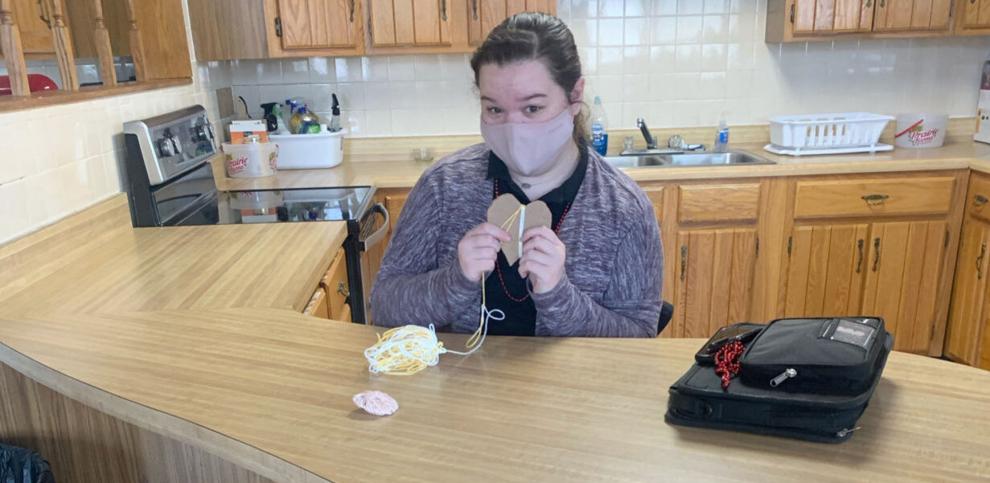 ALAH
The school's Family, Career and Community Leaders of America (FCCLA) club took part in a virtual convention. Pictured: Erin Schrock, Claire Seal, Milea Roberts and Raegan Cheek.
— Raegan Cheek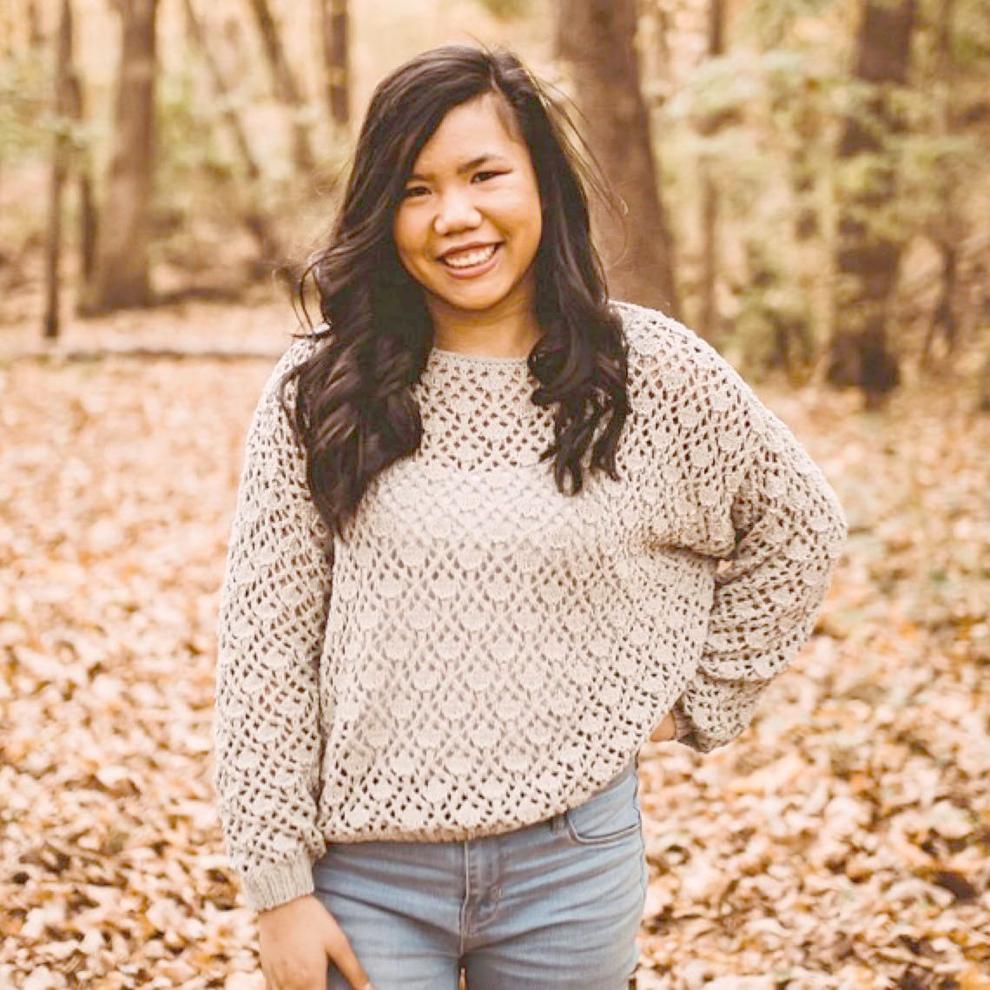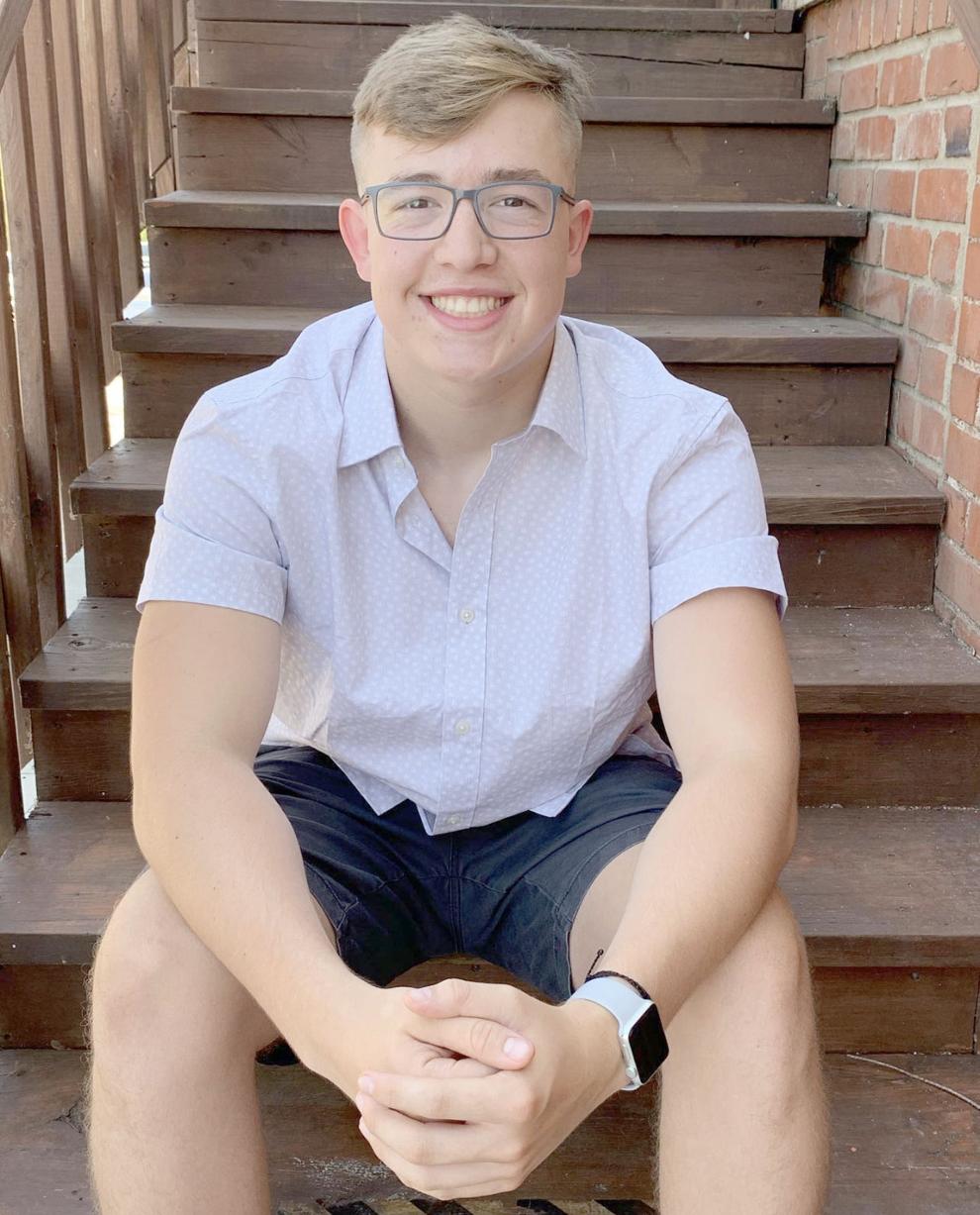 Arcola
Ellie Strader and Will Klopfleisch were honored as February's Seniors of the Month.
— Fabiola Jaramillo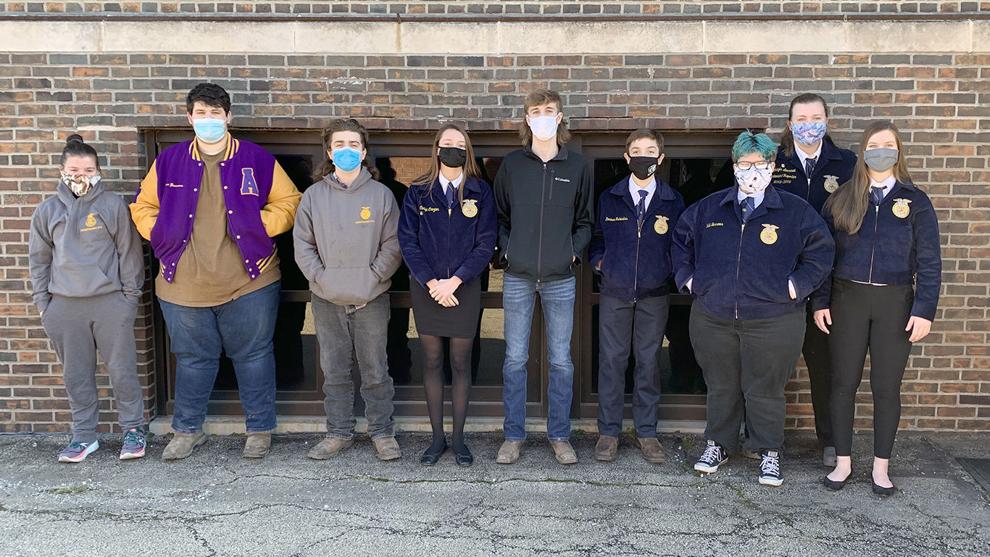 Armstrong-Potomac
Future Farmers of America officers and members have been collecting donations for the fourth annual Armstrong FFA Alumni Scholarship Auction, which this year will be held online at armstrongffaalumni.maxgiving.bid. The bidding opens Feb. 26 and closes March 6. Pictured, left to right: Zoe Turner, Jason Zimmerman, Logan Turner, Carlyn Crozier, Luke Gordon, Donavan Gudaskas, Kelli Burrows, Makayla Learned and Kaylee Blackford.
— Mason McMasters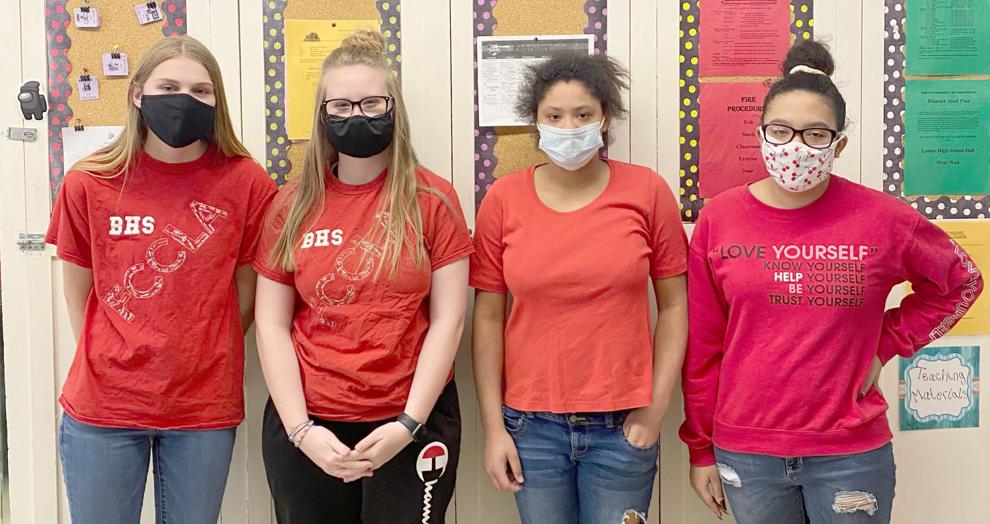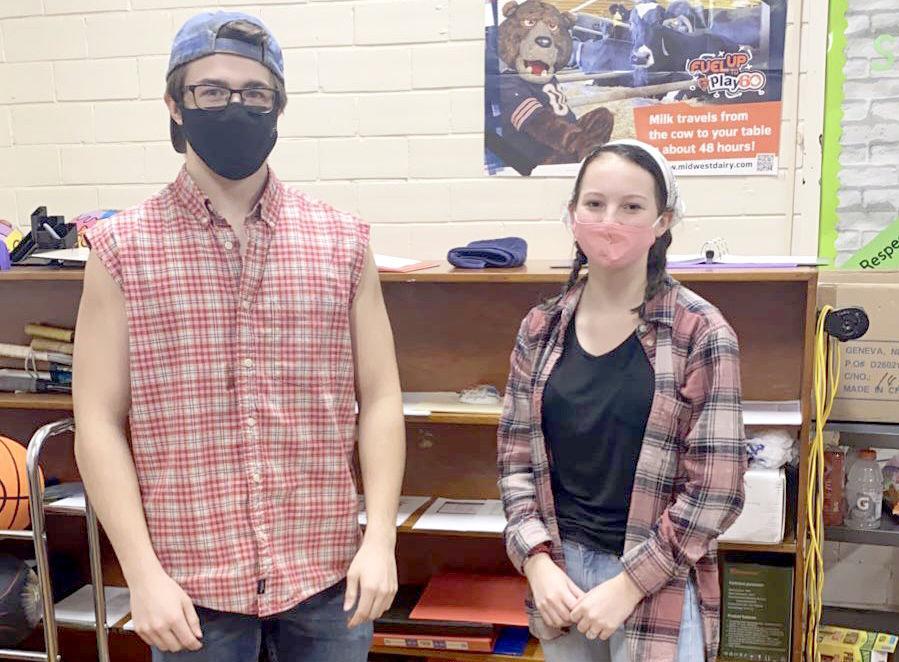 Bement
For FCCLA week, students were encouraged to take part in dressup days coordinated by club officers (Monday: Dress to Unimpress; Tuesday: Twin Day; Wednesday: Hillbilly Hump Day; Thursday: Google Meet Day; and Friday: Wear Red for FCCLA). Pictured: Emily Parrish, Emmarose Summar, Madison Wilkins and Trinity Patterson; and James Senter and Tori Vandivier.
— Hailey Gadbury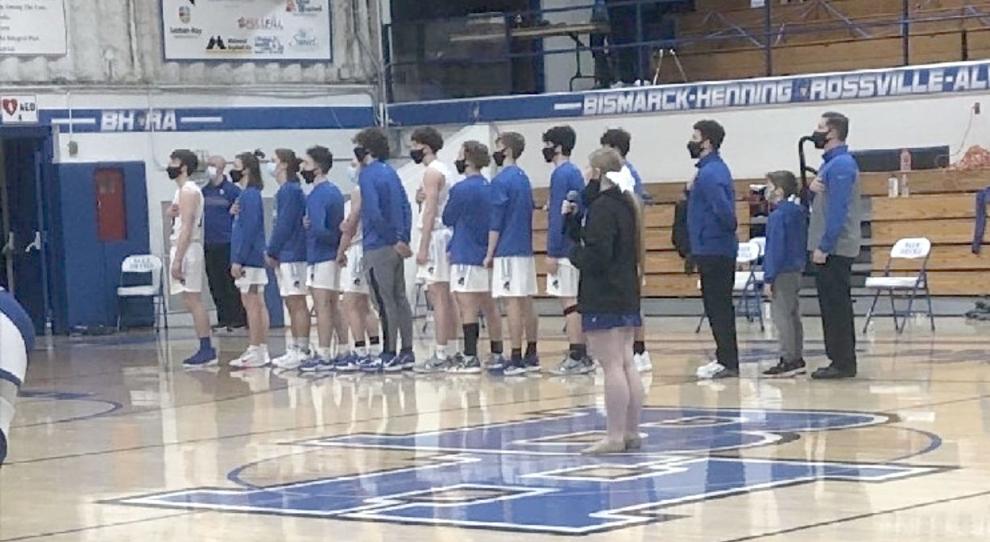 BHRA
Amanda Brown, a sophomore Devilette, did an amazing job performing the national anthem at two recent basketball games.
— Morgan Miller
Blue Ridge
FFA members competed in the Section 16 Proficiency Awards virtually on Monday. Seven students advanced to districts in March: Lindsey Quinn (ag communications), Tray Hardesty (ag mechanics repair and maintenance enterprise), Jaton Shaffer (ag sales placement), Kaleb Southern (equine enterprise), Tatem Madden (food service), Hank Mitchell (forage production) and Morgan Drozs (specialty crop).
— Courtney Shane
Champaign Central
Three students — Alexander Ahmari , Mina Kim and Anjali Murphy — have been named National Merit finalists.
— Kitty Rossow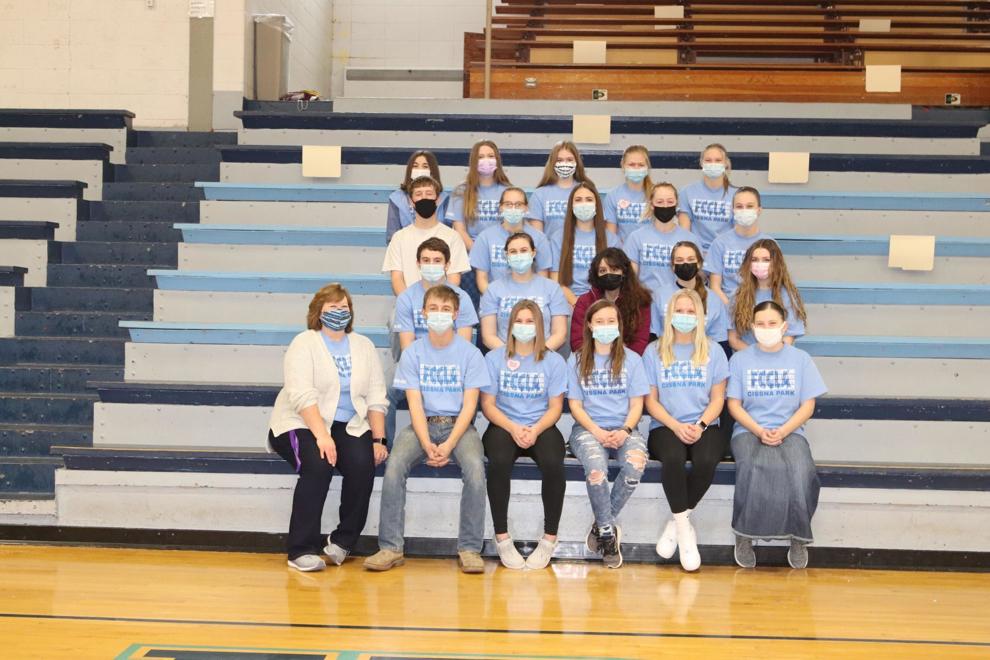 Cissna Park
For FCCLA week, club members — pictured with adviser Donna Jean — held dressup days.
— Audrey Kaeb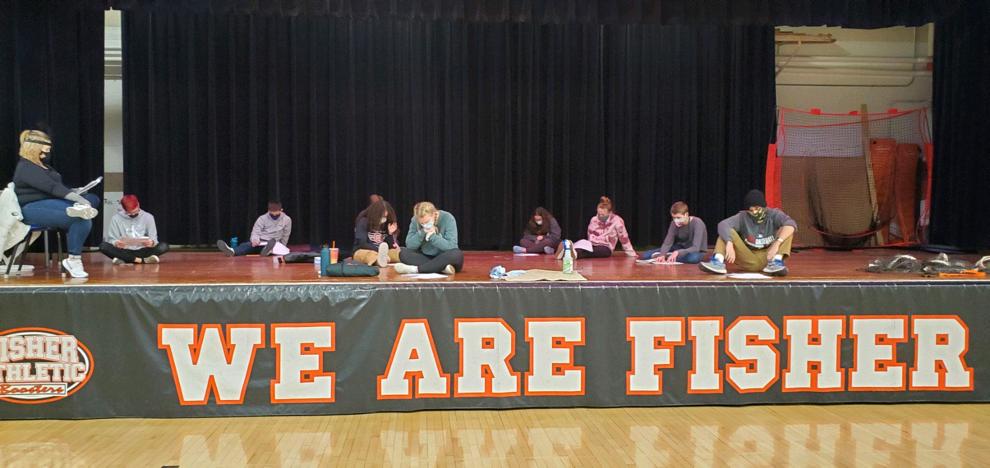 Fisher
Preparations continue for this year's play, "Dorothy Meets Alice: The Wizard of Wonderland," as students learn lines and prepare the set. There are 11 named parts in the play as well as several extras, and the students participating range from eighth-graders to seniors. Pictured, left to right: Conner Diorio, Jenna Clemmons, Kira Becker, Katie Landers, Ella Hazzard, Jacob Reynolds, Daniel Bein and Bradon Eby.
— Addison Musick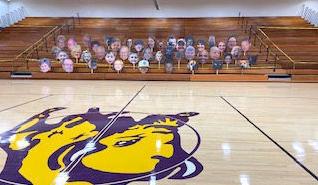 Georgetown-Ridge Farm
Student Senate sold "Fatheads" to our community to show support to the school's athletic programs. The project was a huge success.
— Lillian Bouton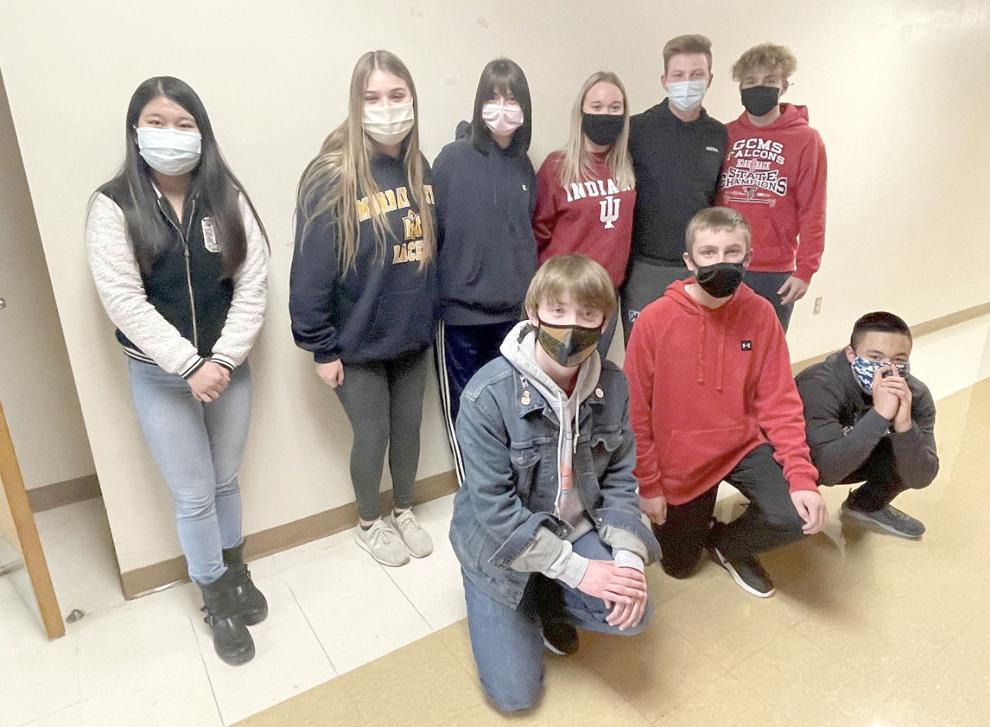 Gibson City-Melvin-Sibley
Future Business Leaders of America (FBLA) competed in a virtual contest and had nine members place in the top 10 in their events. The team will continue to prepare and study for their virtual state competition in March. Members pictured: Sophia Zheng, Nicole Schultz, Haven Hathaway, Karleigh Kietzman, Hunter Brewer, Kellan Deschepper, Liam Killian, Ryan Carley and Phillip Littell.
— Haven Hathaway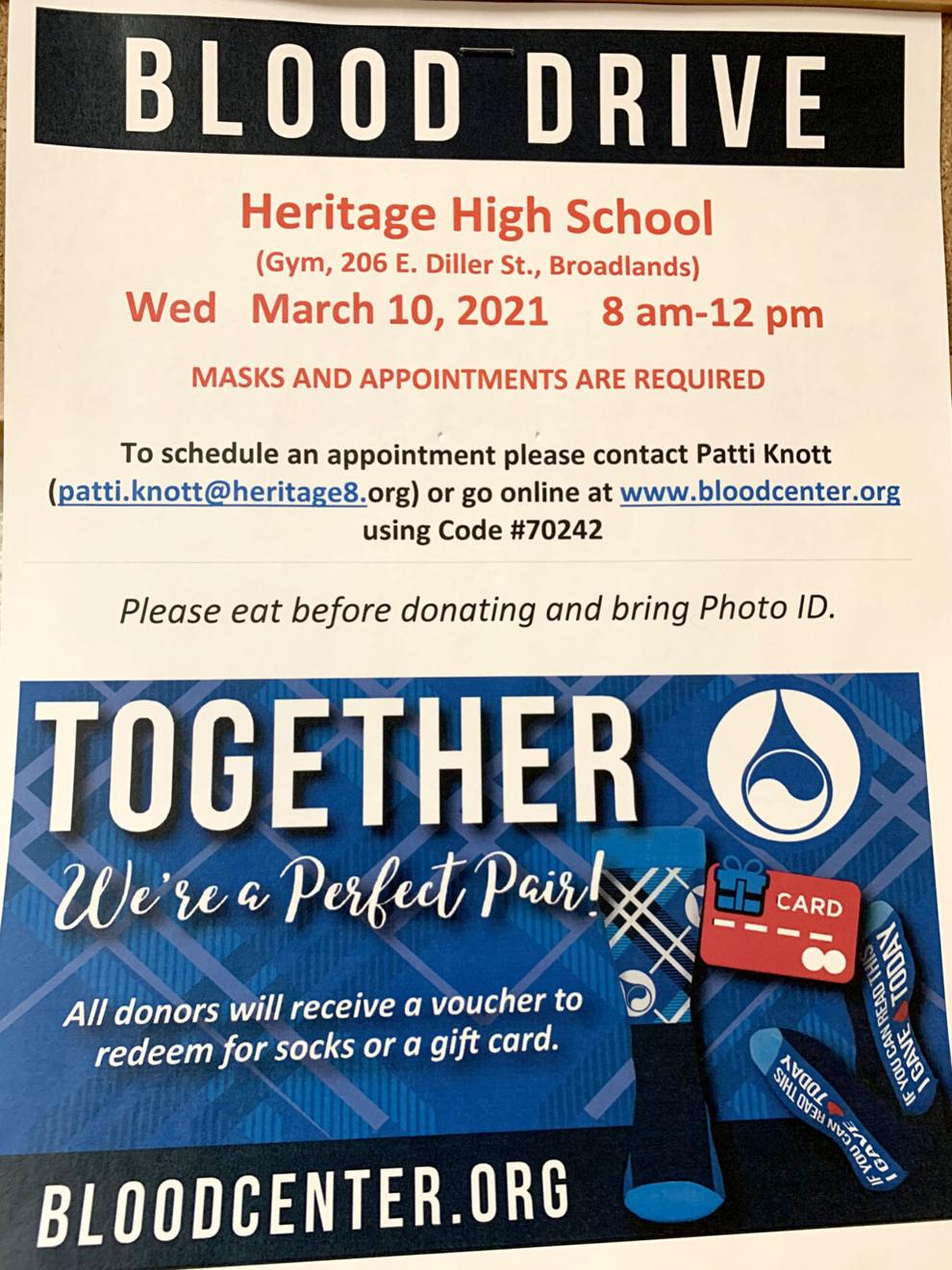 Heritage
National Honor Society is hosting a blood drive from 8 a.m to noon March 10 to give back to the community.
— Anna Sanders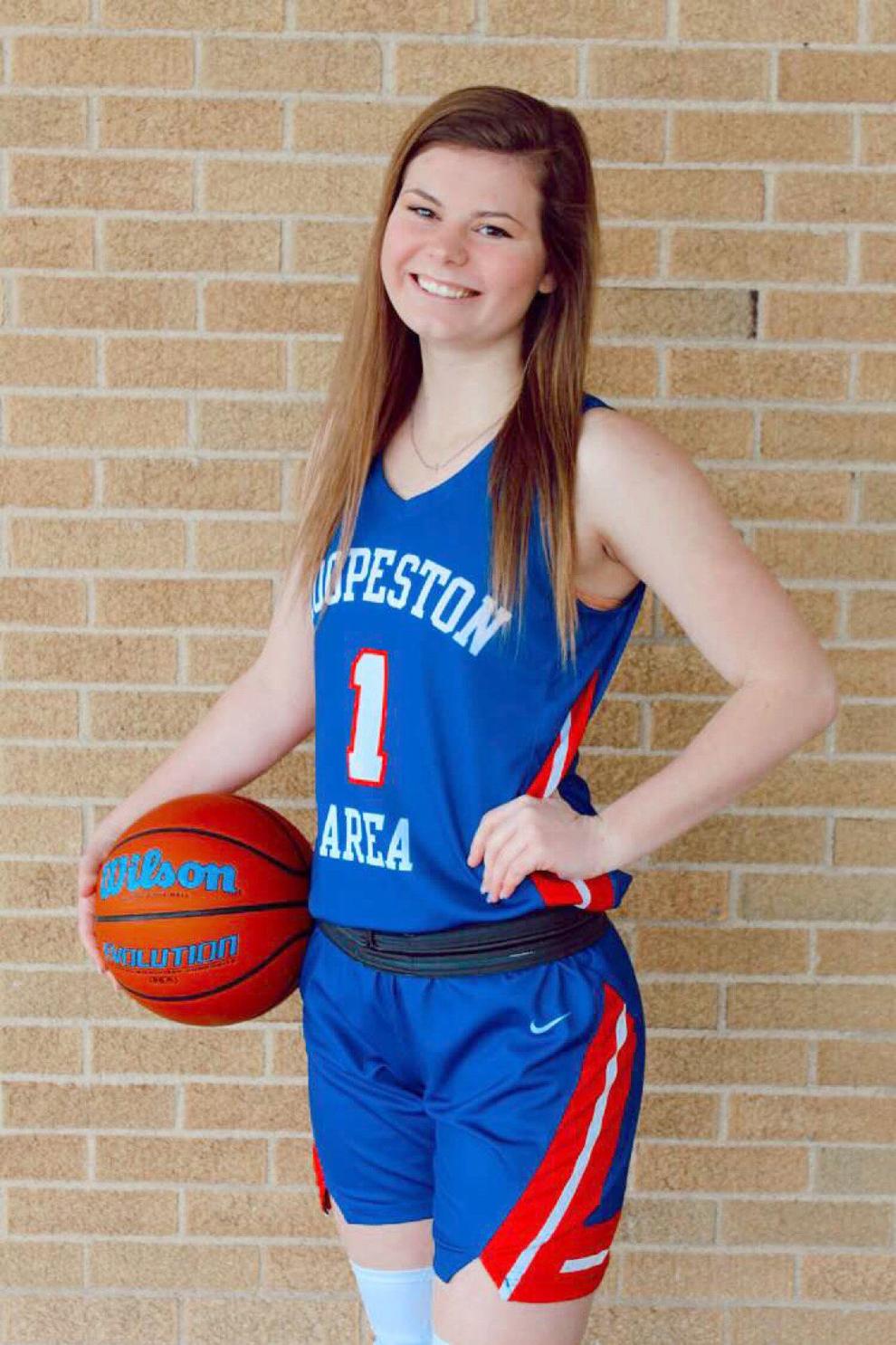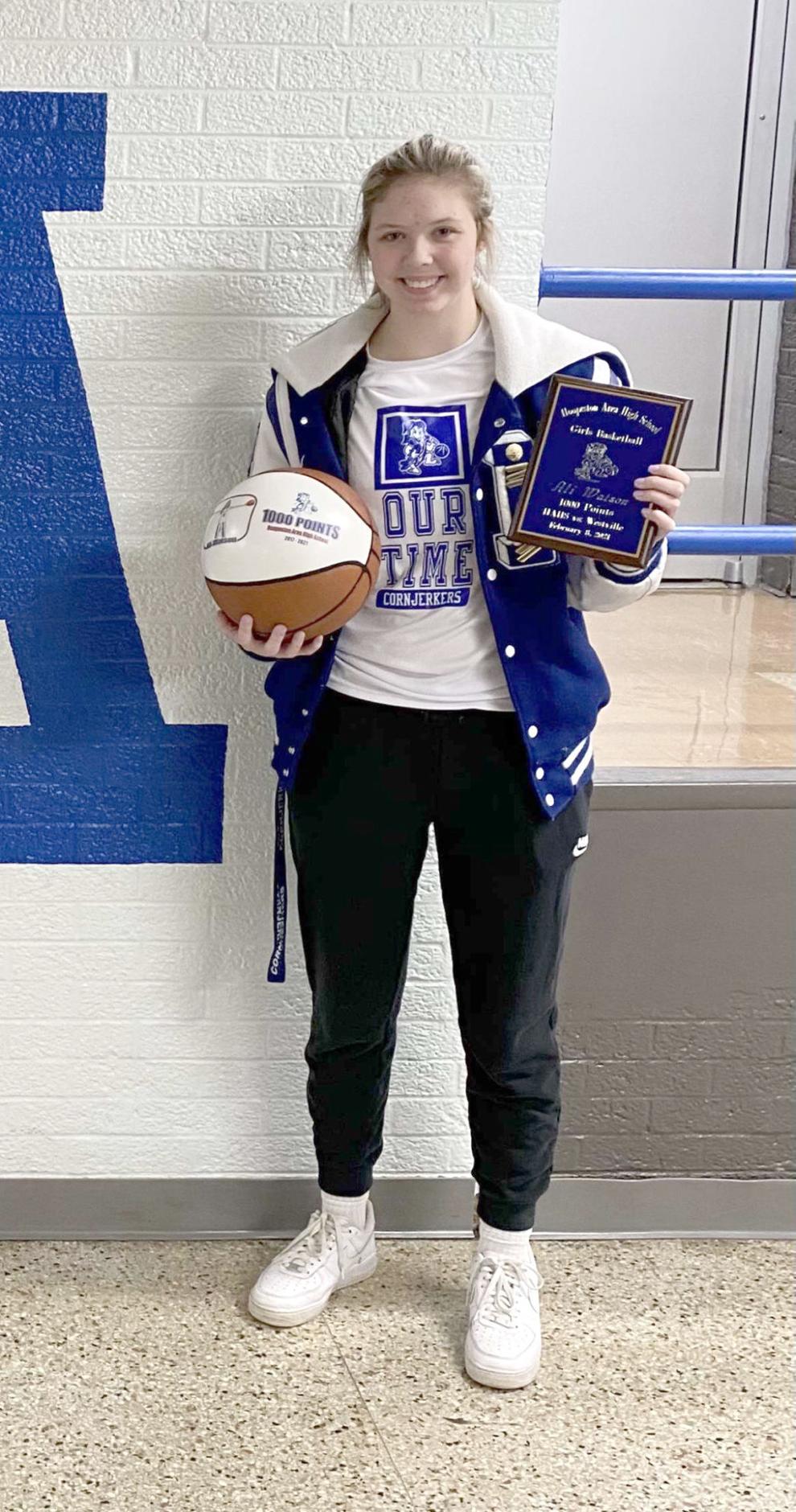 Hoopeston Area
Emma Glotzbach was chosen as the McDonald's player of the month. She is a senior and has played basketball for four years. Also, Ali Watson scored her 1,000th career point against Westville on Feb. 8. A senior who has also played four years, she plans to play basketball at Lake Land Community College.
— Lexie Breymeyer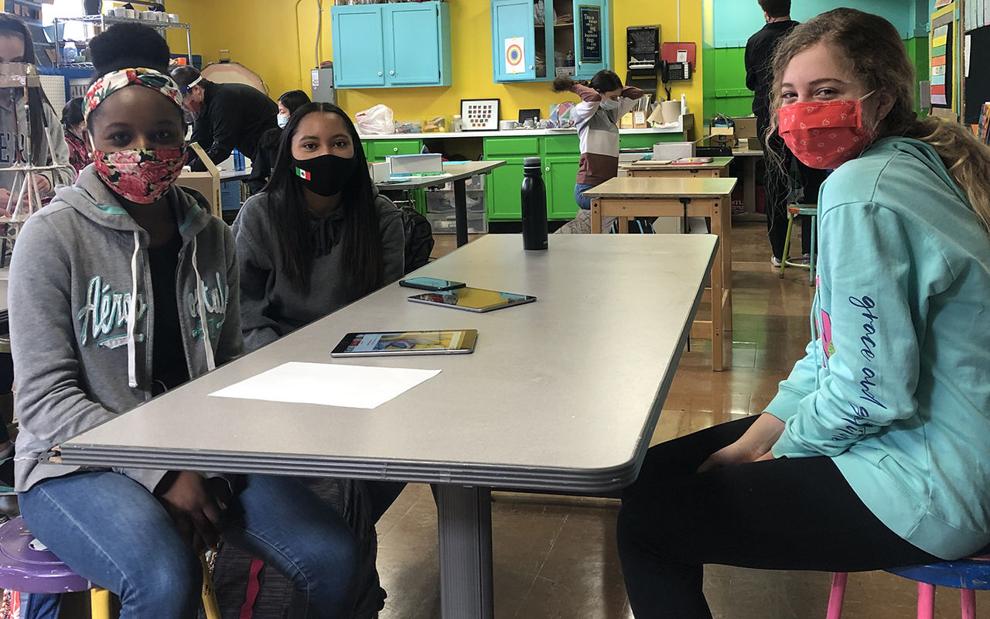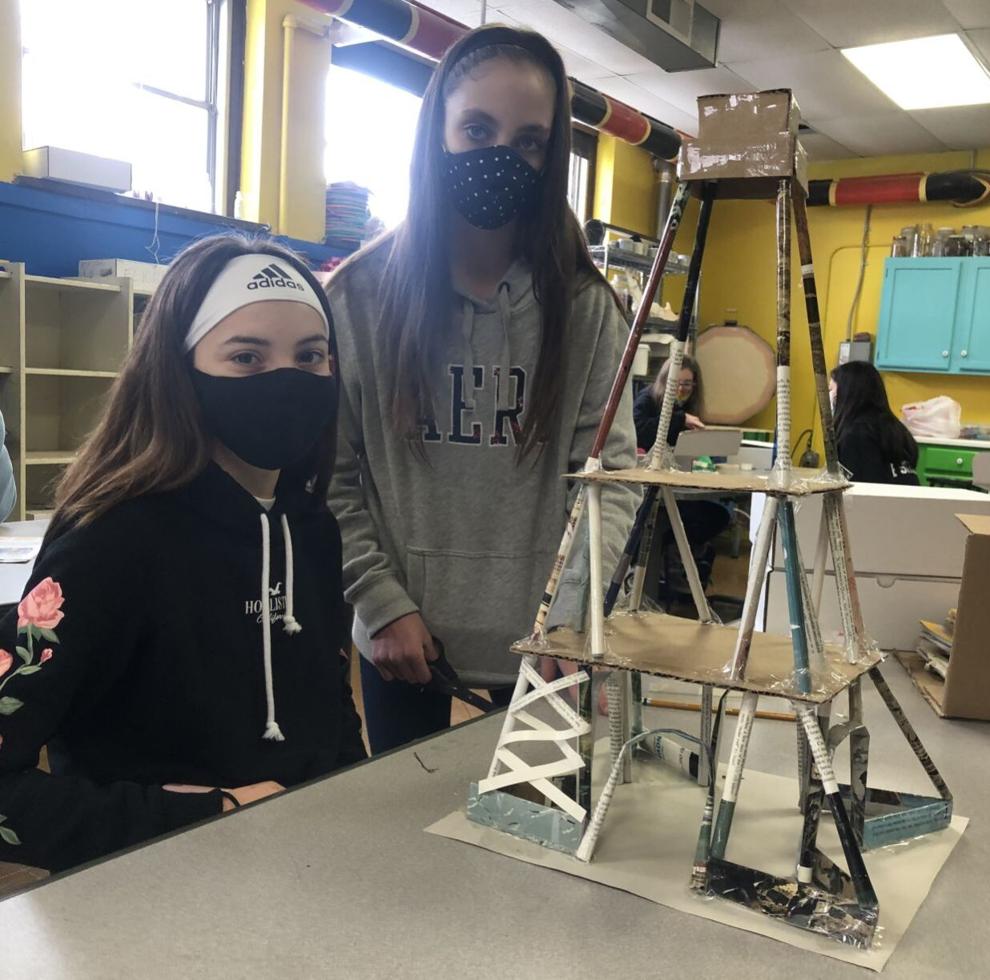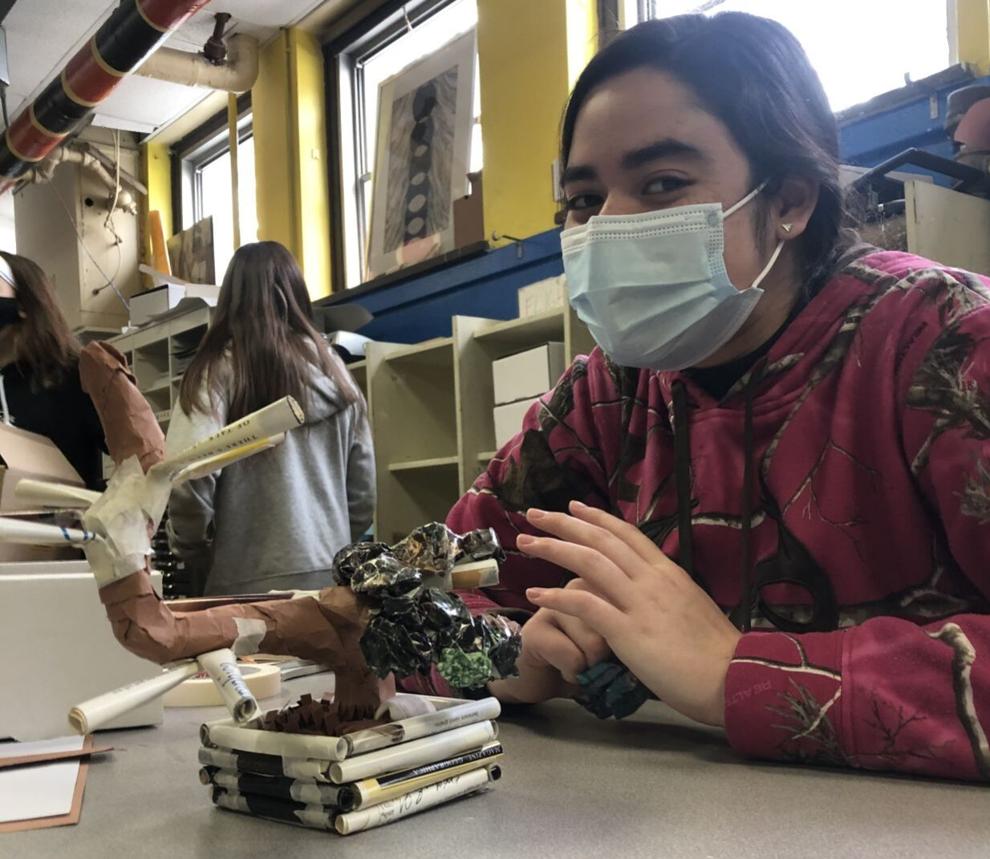 Judah Christian
In Justin Farkas's art elective, students are designing and sculpting their own art pieces. Pictured, left to right: Grace Garrison, Claudia Bautista and Millie Penn; Melina Luyando and Abby Weiss; and Abi Tapuiaiga.
— Felicity Tuan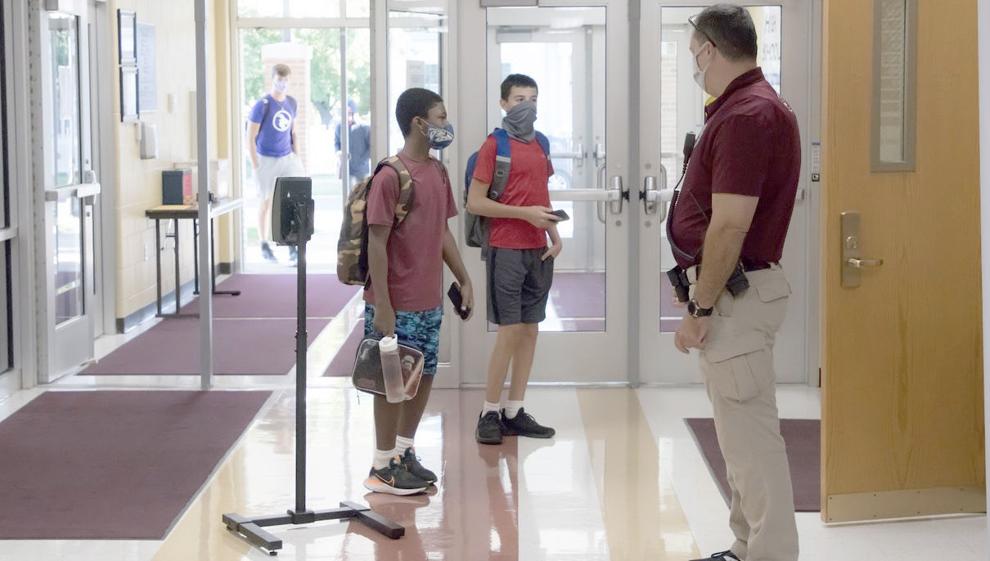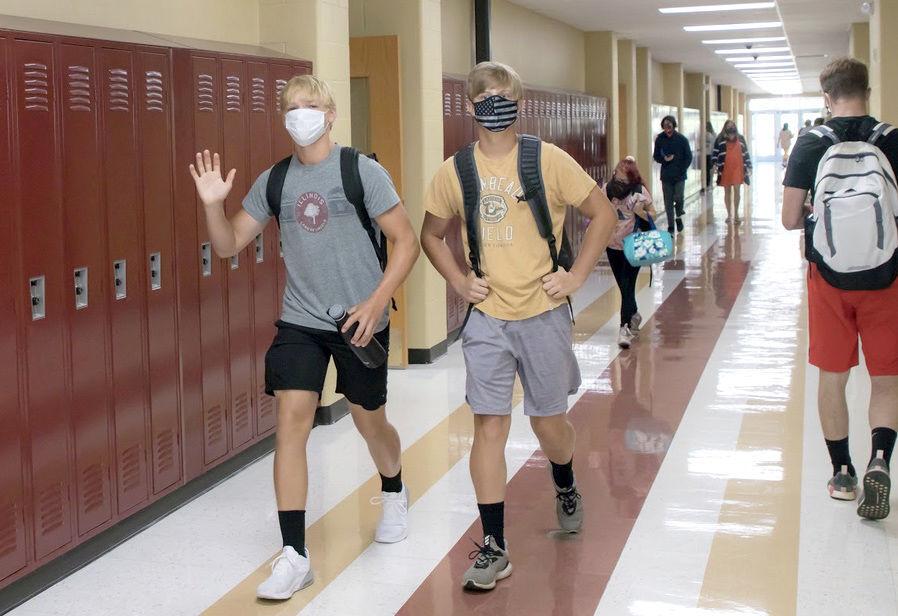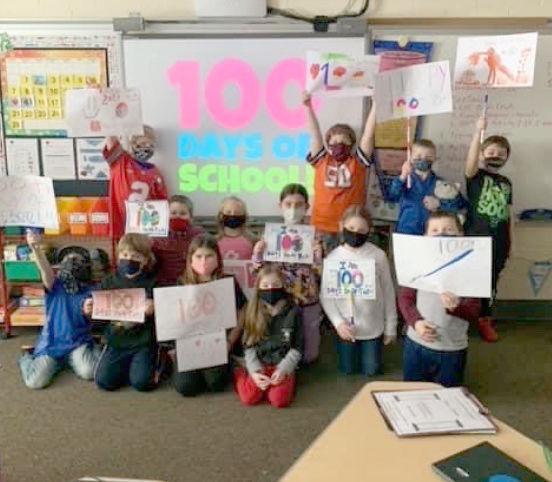 LeRoy
The school district celebrated 100 days of in-person learning. Students have been in the building since Aug. 19 thanks to detailed safety and sanitation protocols as well as cooperation between students and staff. Said senior Maren Graybeal, who works at the elementary school: "The elementary school kids have done such a good job with masks, social distancing and sanitizing. Although it is not a normal year in both the elementary school and high school, they have done a great job of keeping us in school for 100 days and have found ways to keep it entertaining."
— Emerson Tarr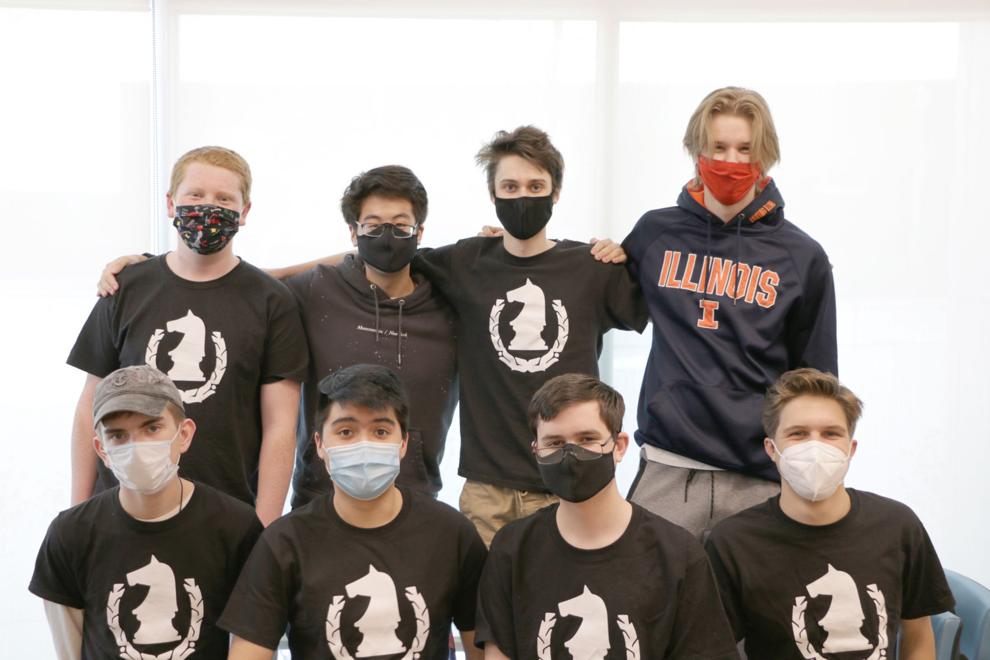 Mahomet-Seymour
Competing in the IHSA's first virtual state chess tournament, the Bulldogs went 4-3 and placed 48th of 118 teams last weekend. Tony Huang (6-1-0 on first board) led the way. Others to contribute for coach Eric Potter's team: Jonah Singer, Sebastian Chamorro, Dylan Gobble, Andrew Robinson, Clayton Kessler, Nate Lundstrom and Gabe Wisnasky.

Milford
Jadyn Schermann and Julia Bushnell have been named Class of 2021 valedictorians, and Lily Atwood and Caleb Van Hoveln have been named salutatorians.
— Jordin Lucht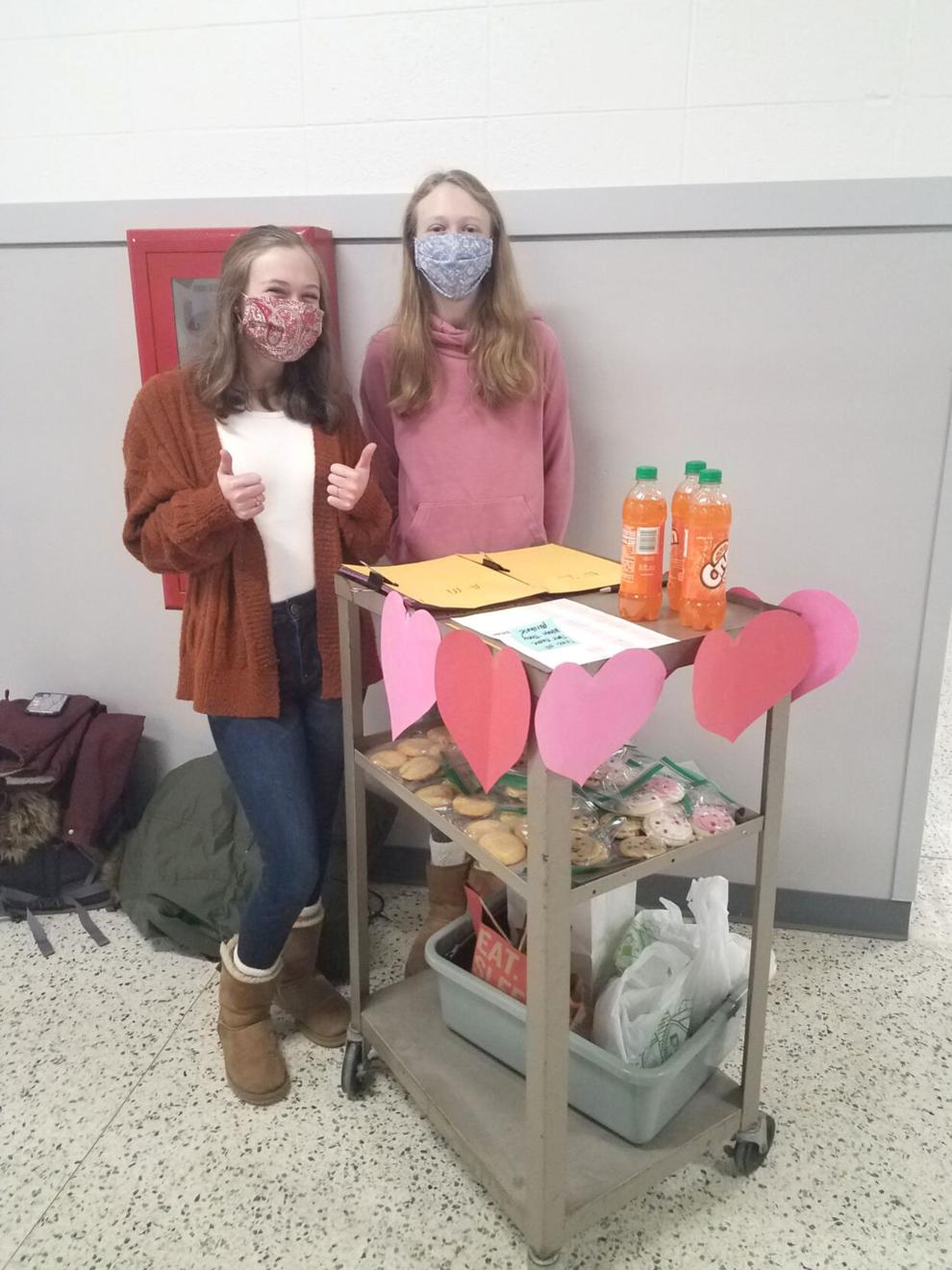 Monticello
Student council sold cookies and Crush the week leading up to Valentine's Day. Students could also buy their Matchomatics results to find out who they were compatible with. Pictured: sisters Sarah and Hannah Hissong.
— Clara Rudolph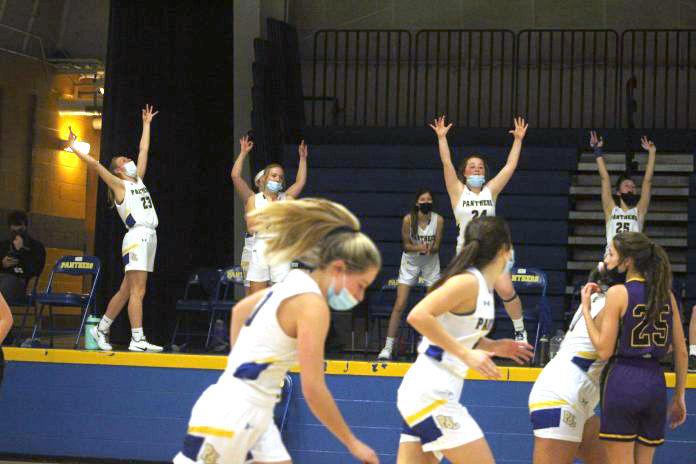 Paxton-Buckley-Loda
The varsity and junior varsity girls' basketball teams won against Monticello, the JV cheering on the Panthers after their game (photo by Andrew Rosten).
— Taylor Mennenga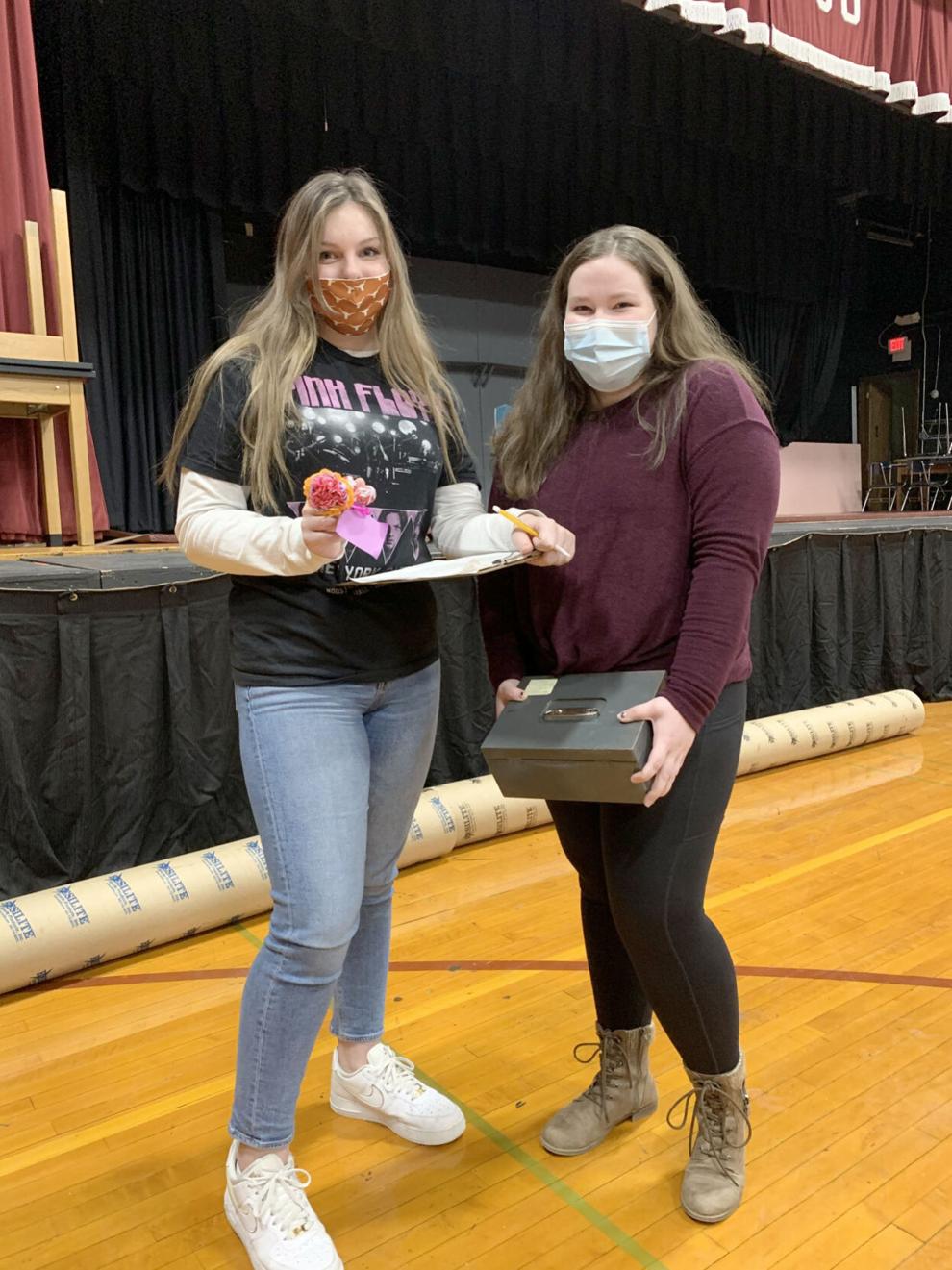 St. Joseph-Ogden
In honor of Valentine's Day, Spanish Club (instructed by teachers Zak Sutton and Brianna Drake) made candy grams that students could buy to send to a friend or valentine. They consisted of a handmade Spanish flower, two suckers and a Spanish saying (for example, "Te amo!"). They were delivered to the students last Wednesday and Thursday. Pictured: Senior Emily Fisher and junior Deanna Cummins selling candy grams during lunch period.
— Kylie Duckett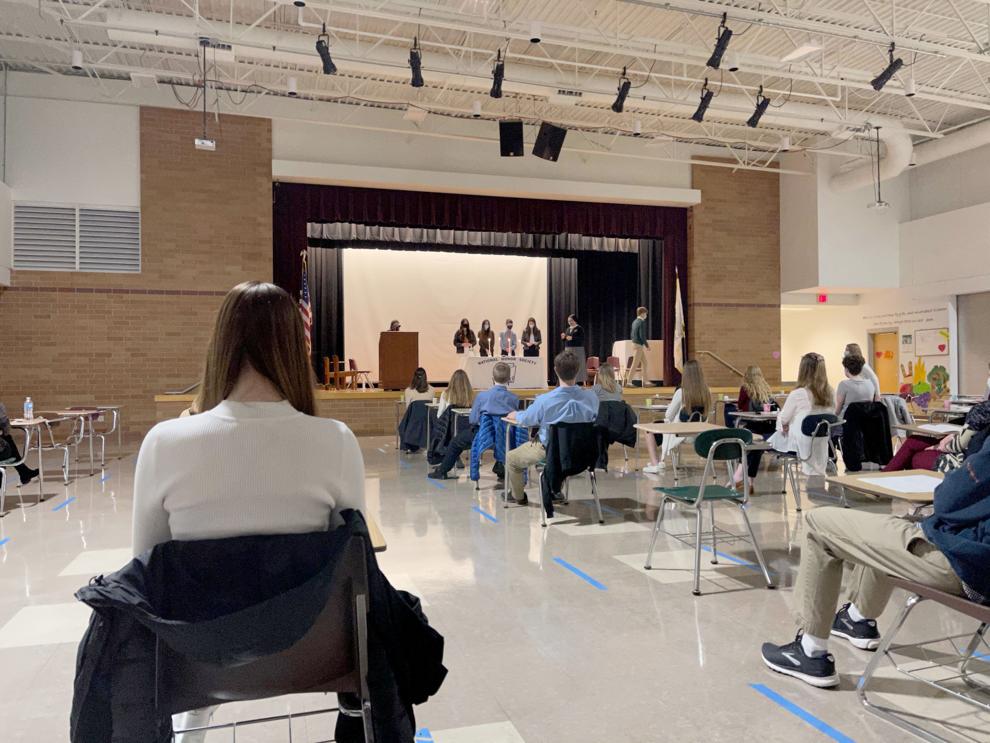 St. Thomas More
New members of National Honor Society were inducted at the school's annual ceremony. Pictured:Kambyl Stipes, Cabot Craft and Cooper Hannagan walk the stage to sign the book and receive their membership cards.
— Maci Walters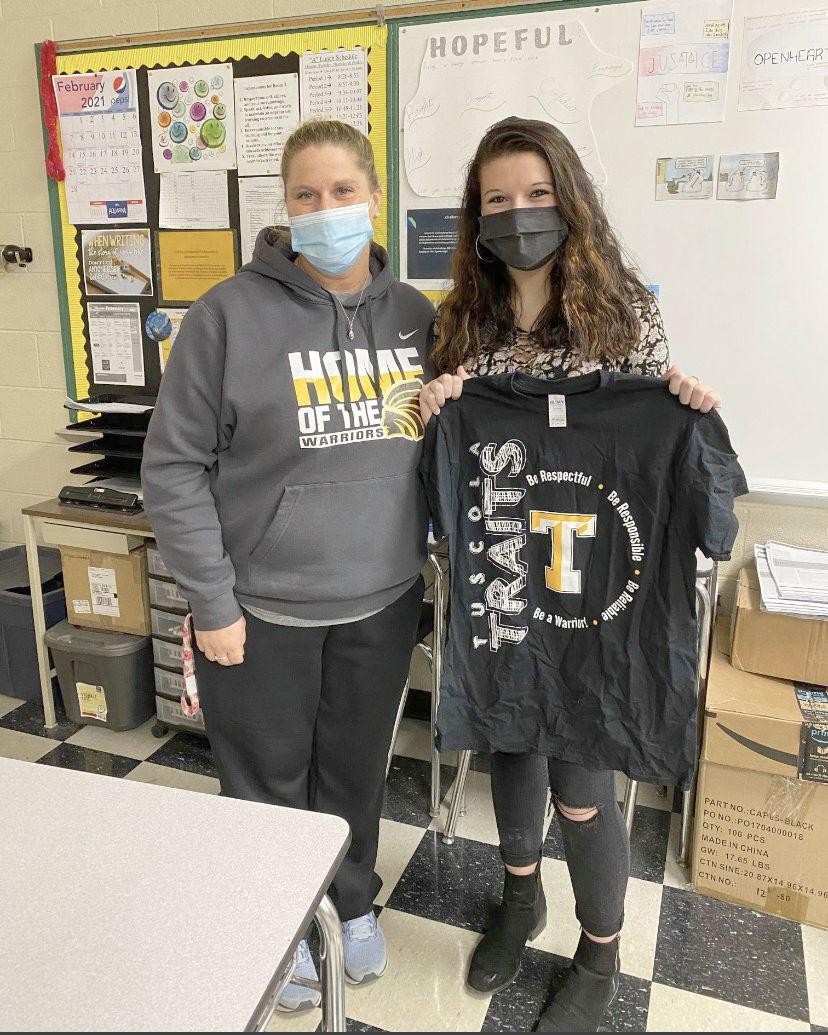 Tuscola
Kali Pierce received a Trait Ticket for taking the initiative to help out another student in volleyball coach Lydia Miller's class and for helping her feel included.
— Ava Cothron
Uni High
The combined Spring Initiative/Habitat for Humanity club hosted a virtual trivia night on Friday, drawing nearly 90 competitors. The club advertised the event more broadly than ever, bringing in two teams from Urbana High School as well as groups of parents and teachers. The event was won by Uni sophomores Amalia Bollero, Mariam Vaid, Clara Wood, Zoya Ahmad and Florence Lin. Though participation was free, teams were encouraged to donate to Spring Initiative, an after-school program in Clarksdale, Miss.
— Charlotte Ebel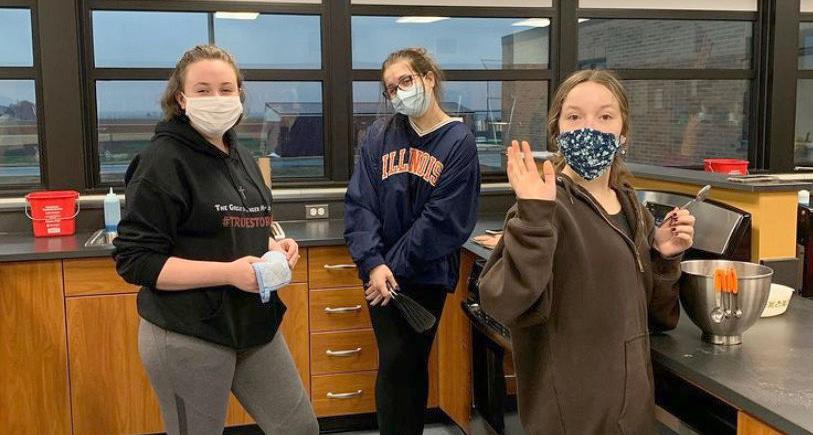 Unity
Student council and FCCLA partnered to bake Valentine's Day sweets for senior citizens. Pictured: Mackenzie Young, Sophia Darnall and Ellie Eastin.
— Malia Fairbanks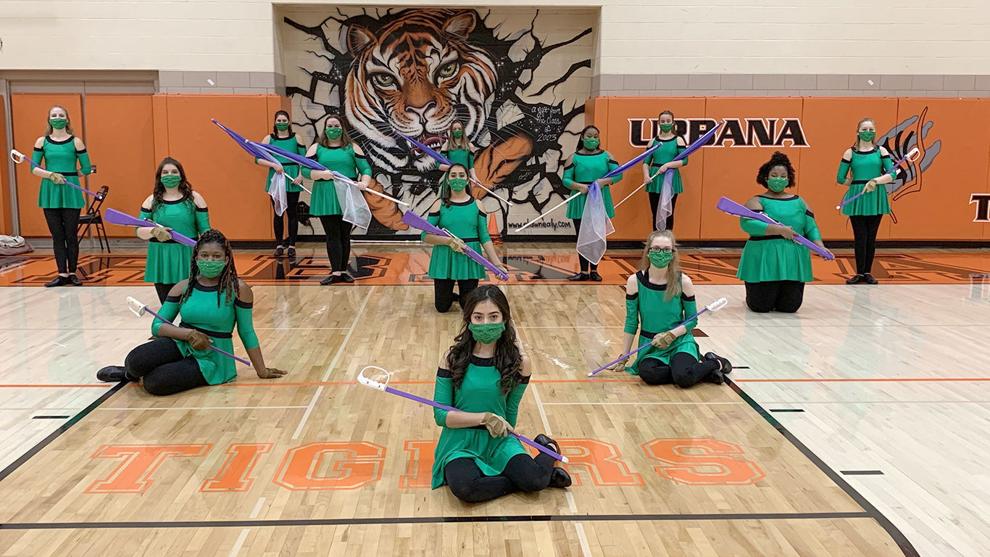 Urbana
Winter Guard qualified three routines for the virtual IDTA State Finals: aroutine to "Waving Through a Window" from the musical "Dear Evan Hansen;" a Lyrical Flag routine to "Once Upon a Dream" by Lana del Rey; and senior Makenzie Gaines' solo routine to "Skyfall" by Adele. The virtual state finals will stream on March 13. Pictured (front) Britany Alvarado; (second row) Makenzie Gaines and Josie Swaney; (third row) Isabella Brown, Denisse Perez Manzo and A'shya Johnson; (fourth row) Hadley Peters, Miranda Ecker, Keyarah Johnson and Adina Gerstenecker; (back row) Meghan Edwards, Faith Ball and Morgan Perez.
— Jose Alvarez
Villa Grove
Coach Heath Wilson and Devin Ellis won this year's schoolwide badminton tournament, which drew more than 40 teams.
— Daniel Olson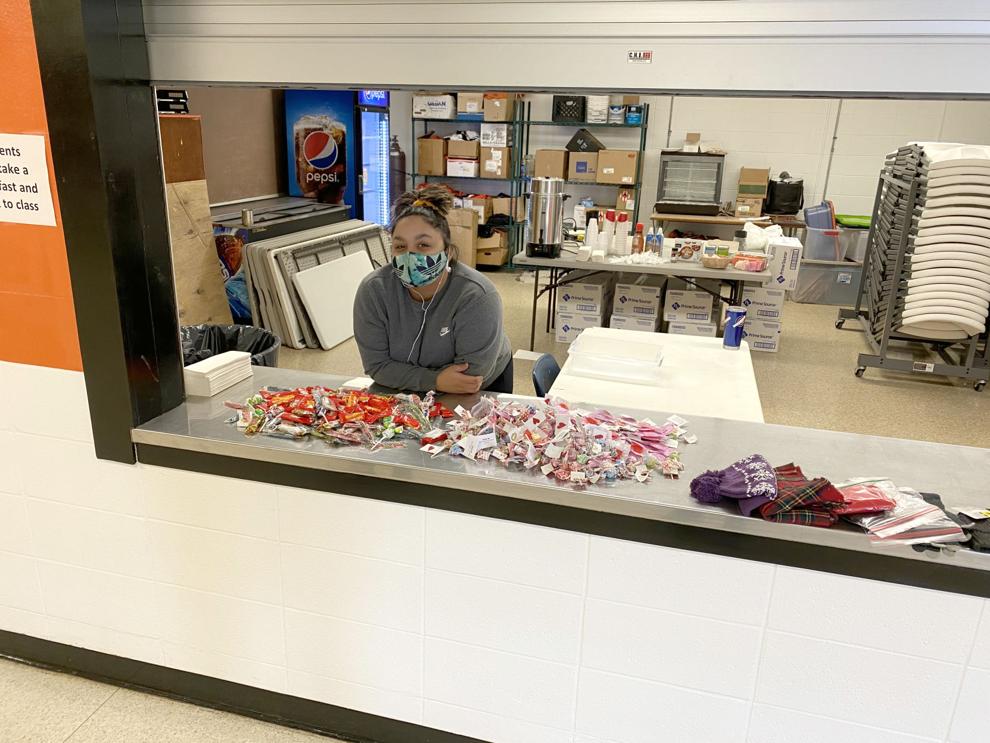 Westville
Teachers brought in Valentine's Day candy assortments to cheer everyone up. Desiree Darnell, who is in the Westville Kindness Club, handed out pieces of candy to every student.
— Bryce Burnett