2020-21 High School Confidential: Week 26
Welcome to Year 5 of High School Confidential, an award-winning project made possible by aspiring student journalists from every corner of our circulation area. Each Friday through May, they'll tell us what's happening in their hallways at news-gazette.com.
Once a week, we'll also hand over our Snapchat account (News-Gazette) to our correspondents for behind-the-scenes tours.
Feeback? Email N-G/VP Jim Rossow at jrossow@news-gazette.com.
This year's panel:
— Reese Anderson, Chrisman
— Jose Alvarez, Urbana
— Briana Ballard, Academy
— Chloe Becker, DeLand-Weldon
— Jada Bonam, Centennial
— Lillian Bouton, Georgetown-Ridge Farm
— Lexi Breymeyer, Hoopeston Area
— Bryce Burnett, Westville
— Raegan Cheek, ALAH
— Olivia Chew, Salt Fork
— Cassandra Colmenares, Academy High
— Clara Rudolph, Monticello
— Ava Cothron, Tuscola
— Kate Cramer, Mahomet-Seymour
— Aaliyah Denius, Oakwood
— Kylie Duckett, St. Joseph-Ogden
— Charlotte Ebel, Uni High
— Malia Fairbanks, Unity
— Hailey Gadbury, Bement
— Haven Hathaway, Gibson City-Melvin-Sibley
— Leilani Islam, Danville
— Fabiola Jaramillo, Arcola
— Audrey Kaeb, Cissna Park
— Jordin Lucht, Milford
— Mason McMasters, Armstrong-Potomac
— Taylor Mennenga, Paxton-Buckley-Loda
— Morgan Miller, BHRA
— Addison Musick, Fisher
— Daniel Olson, Villa Grove
— Kitty Rossow, Central
— Anna Sanders, Heritage
— Courtney Shane, Blue Ridge
— Emerson Tarr, LeRoy
— Felicity Tuan, Judah Christian
— Maci Walters, St. Thomas More
On to this week's Spring Break report: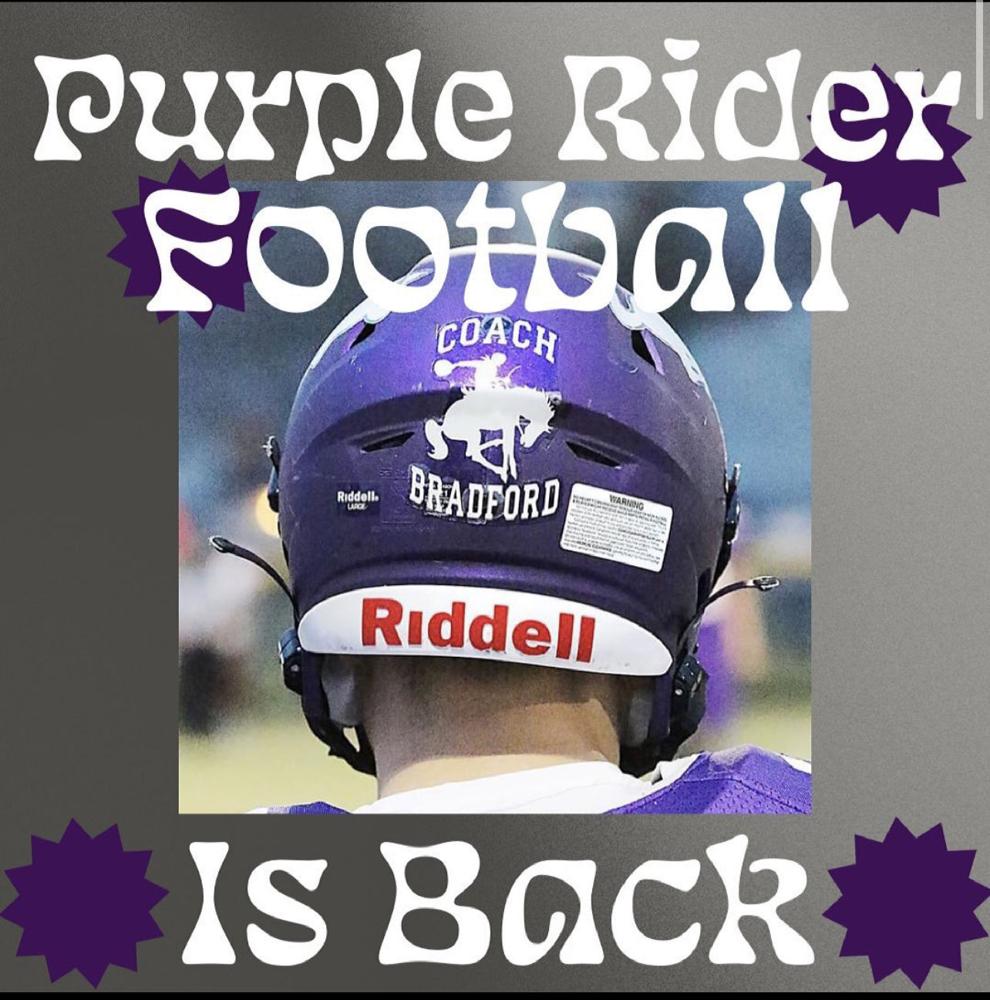 Arcola
The football team is honoring coach Byron Bradford on its helmets this season. Bradford, a former coach and player, died in 2020 at the age of 81.
— Fabiola Jaramillo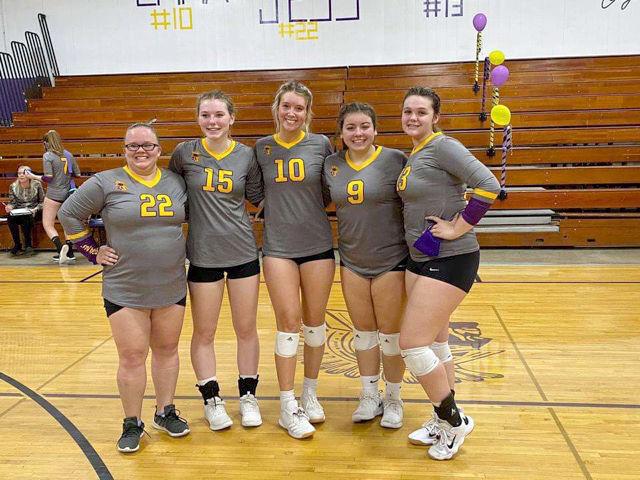 Armstrong-Potomac
Senior volleyball players, left to right, Jessica Goulding, Emma Jameson, Emma Franzen, LeAnne Rodgers and Reece Adkins were recognized at their match on March 23. Senior golf player Anna Duden was also recognized.
— Mason McMasters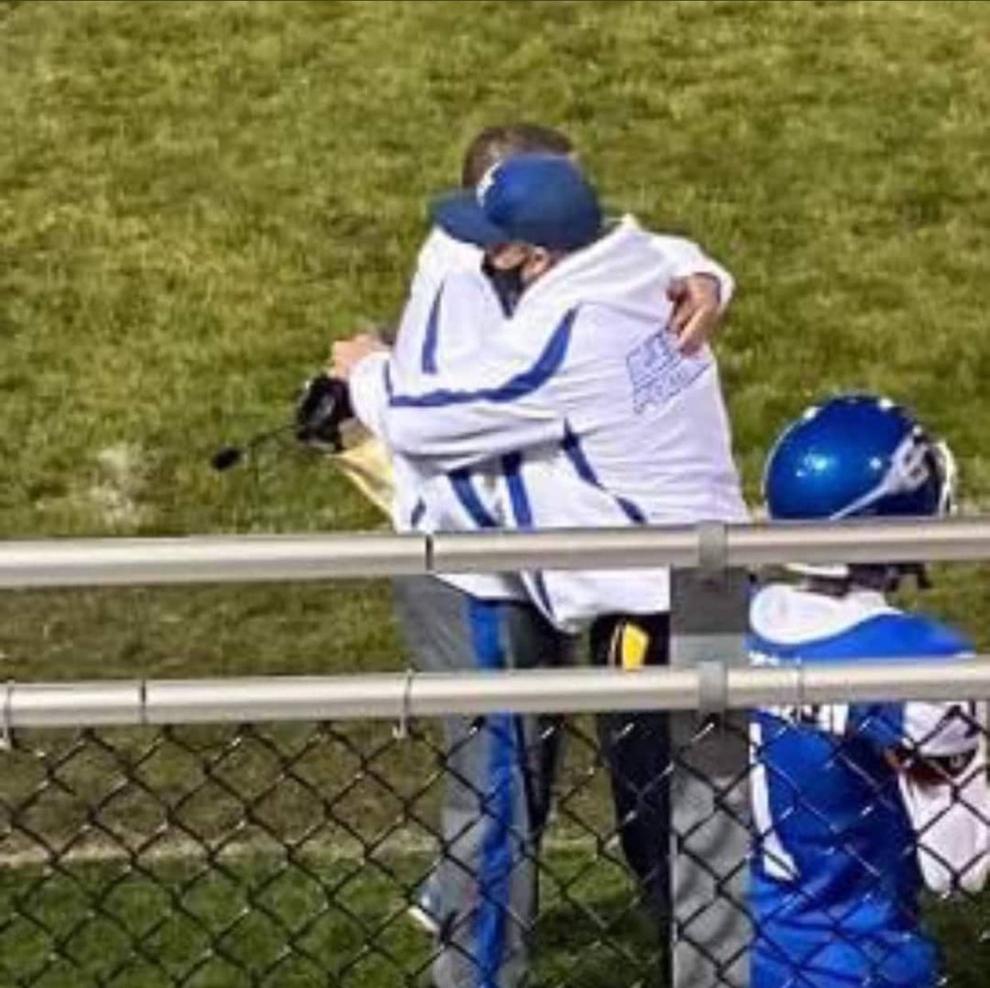 BHRA
The Blue Devils hit a milestone at their first home football game against Westville, coach Mark Dodd and assistant Cory Max earning their 100th win with the program.
— Morgan Miller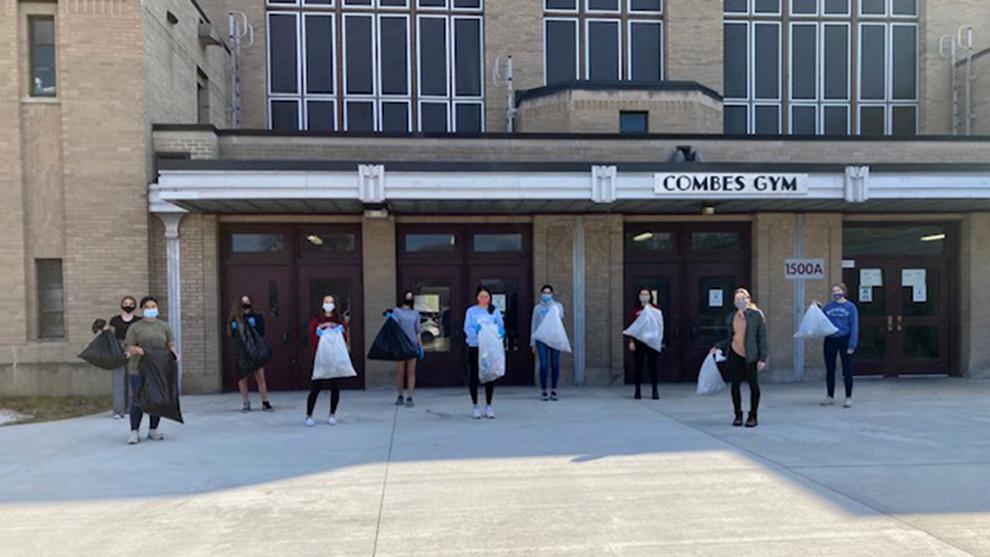 Champaign Central
Like it did in the fall, Interact Club is writing letters of encouragement to residents of Clark-Lindsey Village in Urbana. "We knew that with quarantine many of the residents have been unable to have any visitors, so we wanted to pass along some positive notes," math teacher and club adviser Erin Carmichael said. "We wanted to continue bringing positive messages to those that need support and love right now, so we decided to collect cards again. Writing a card doesn't take long, and we know that this small act of kindness can really make a difference to someone's day."
The club also conducted a campus cleanup around the high school (pictured) and has another one planned at the UI on April 24.
— Kitty Rossow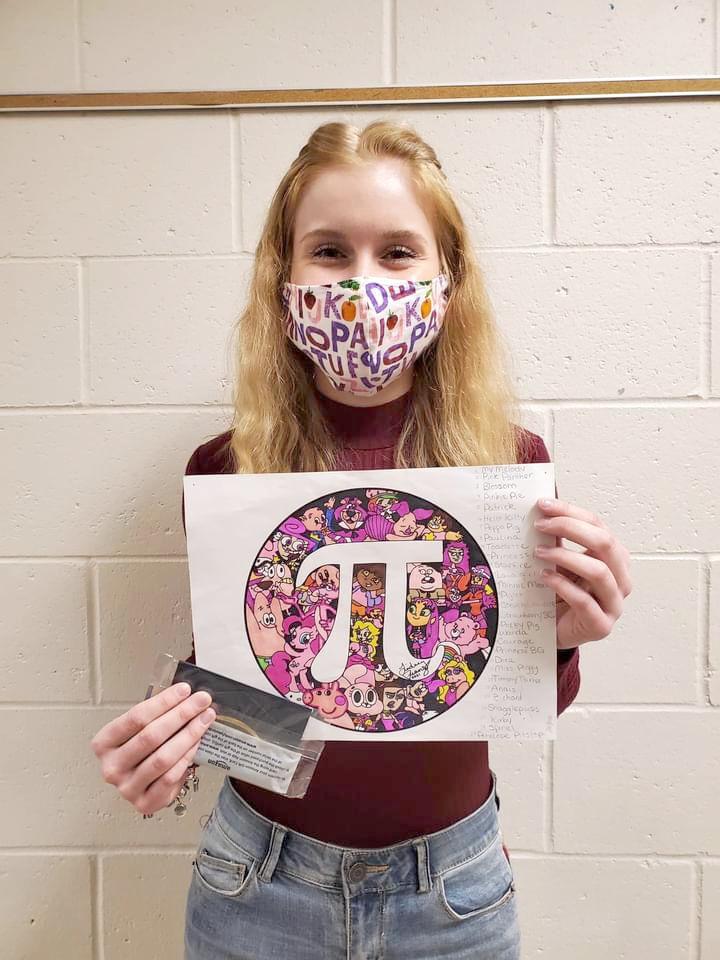 Chrisman
Pi Day art contest winners were announced, Lindsey Franz the overall winner with her piece she called "Pink Cartoon Characters."
— Reese Anderson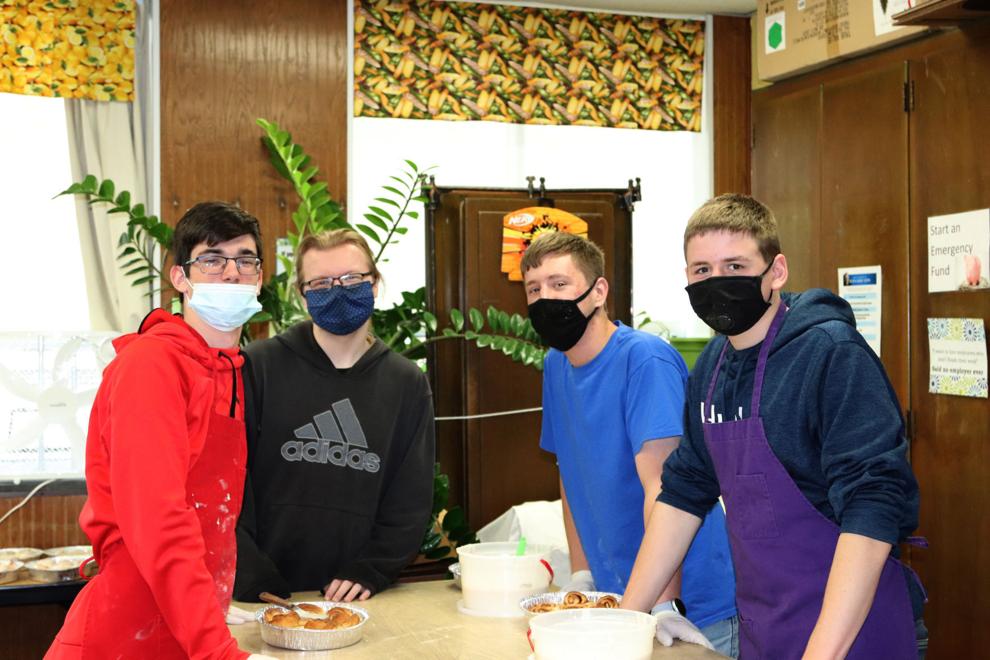 Cissna Park
Family, Career and Community Leaders of America (FCCLA) held its annual Cinnamon Roll Baking Day, students making rolls to sell to the community. Pictured: James Yergler, Jeremy Day, Anthony Germian and Drew Walder frosting the baked rolls.
— Audrey Kaeb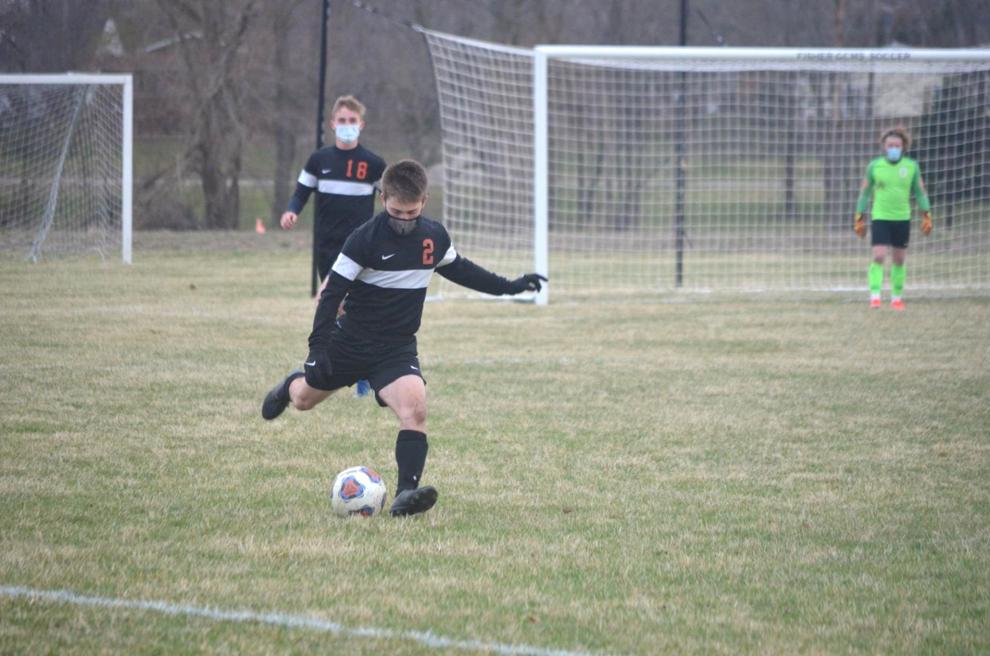 Fisher
The Fisher/GCMS soccer team has enjoyed playing its home matches in front of spectators both loud and proud. Pictured: Will Shook and Andrew Ferguson.
— Addison Musick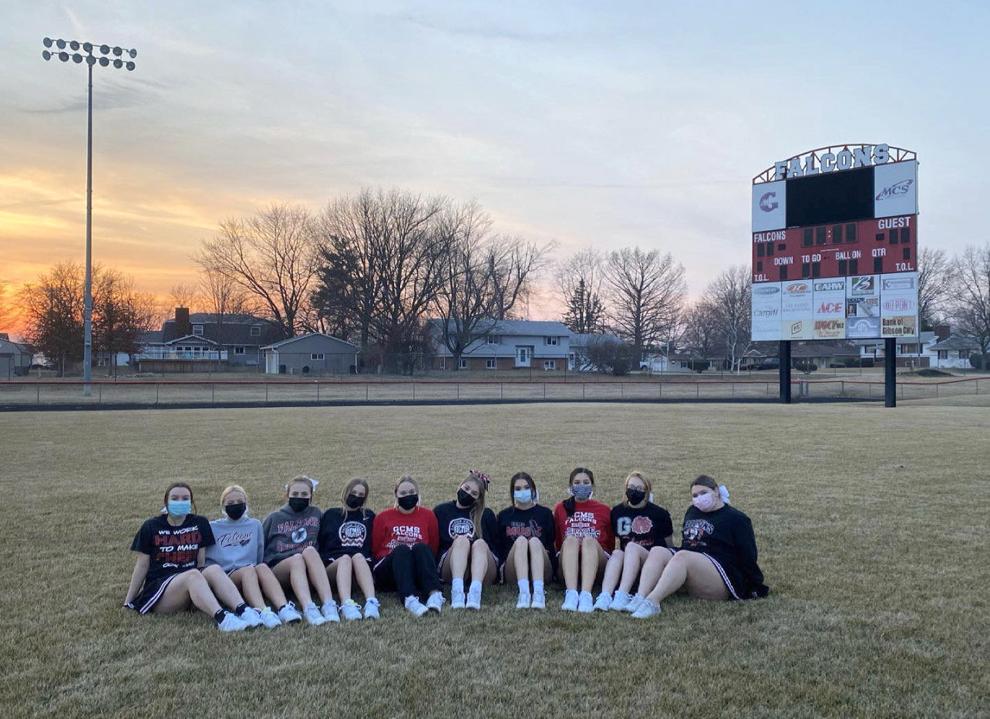 Gibson City-Melvin-Sibley
Cheer team has been enjoying the spring weather for practices during the football season, happy to be able to do what they love. Pictured: Wrigley Maxey, Karah Jones, Peyton Leonard, Kaleigh Shepherd, Karleigh Kietzman, Nicole Schultz, Ashlyn Allemand, Anneliese Kerchenfaut, Olivia Johnson and Emma Reynolds.
— Haven Hathaway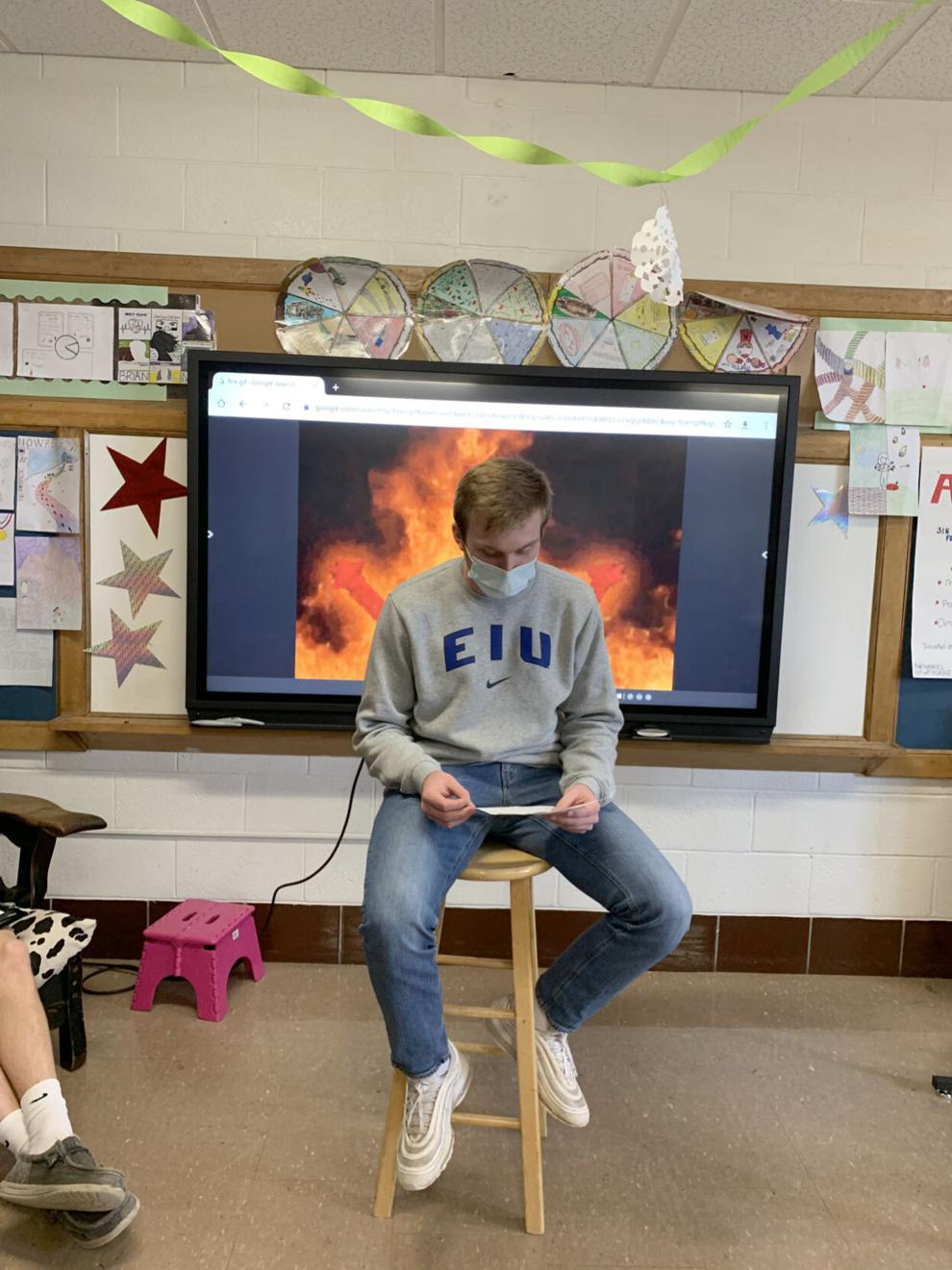 Heritage
Student Ezra Ely sat in the "Hot Seat" during last Wednesday's English 102 Class. Students presented their counter arguments in preparation to write the infamous 16-page senior paper.
— Anna Sanders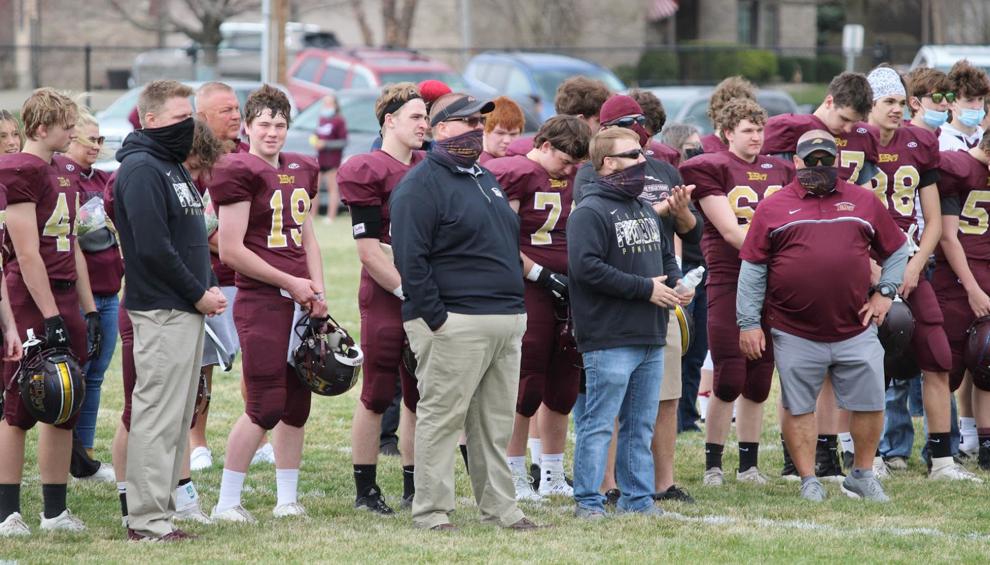 LeRoy
"He would always push you to your best all while having fun with him," senior Colin Griffin said about retiring coach Doug Larson, who has been with the football program for 17 years. "He always helped with all of the equipment, if you needed anything he would always have it in his bucket no matter what it was."
— Emerson Tarr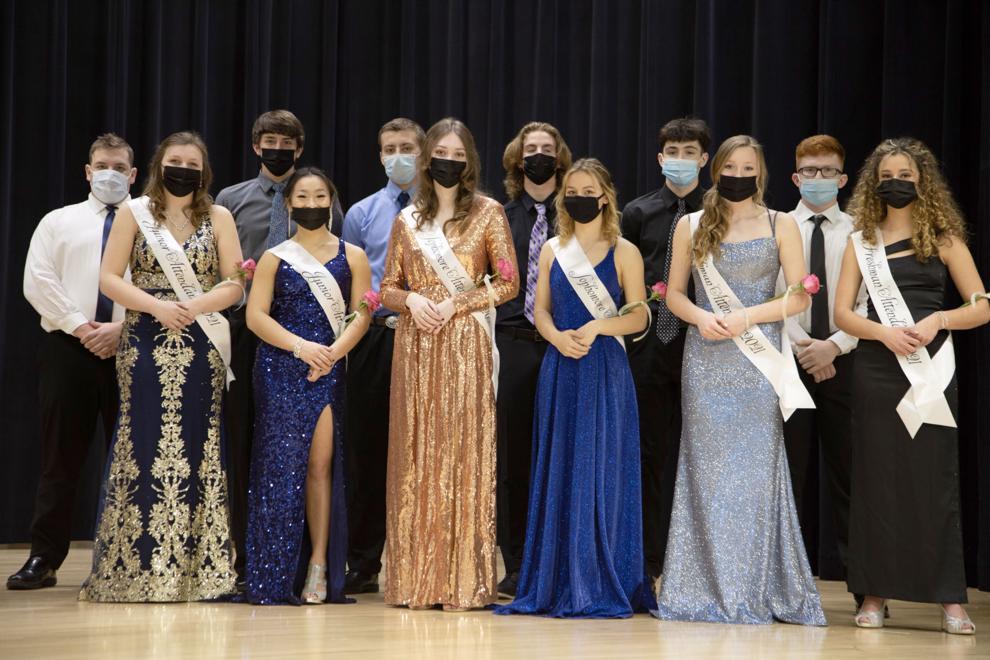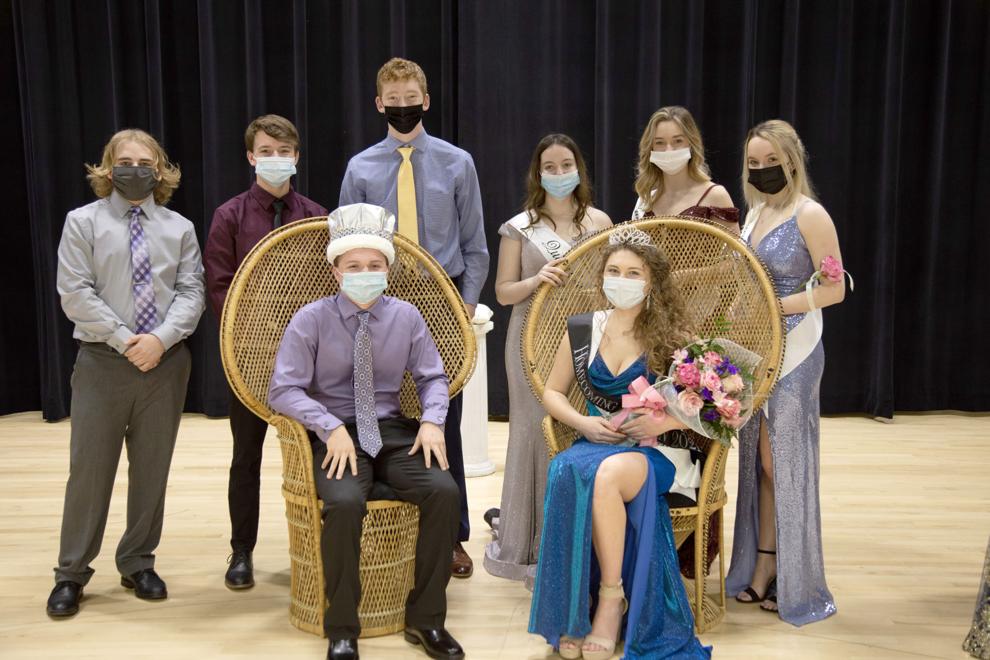 Milford
The school celebrated Homecoming on March 22-26. Attendants included freshmen Mady Bennett (escorted by sophomore Chase Clutteur) and Anna McEwen (escorted by senior Todd Paine); sophomores Karissa Auxier (escorted by Nick McKinley) and Jasmin Davis (escorted by Senior Jacob Nash); and juniors Anna Hagan (escorted by junior Nick Warren) and Lindsey Jansen (escorted by senior Seth Van Hoveln). The senior court included Homecoming king Jarid Woodby, queen Lily Atwood, Caleb Van Hoveln, Eddie Bushnell, Trey Totheroh, Emma Mann, Jordin Lucht and Julia Bushnell.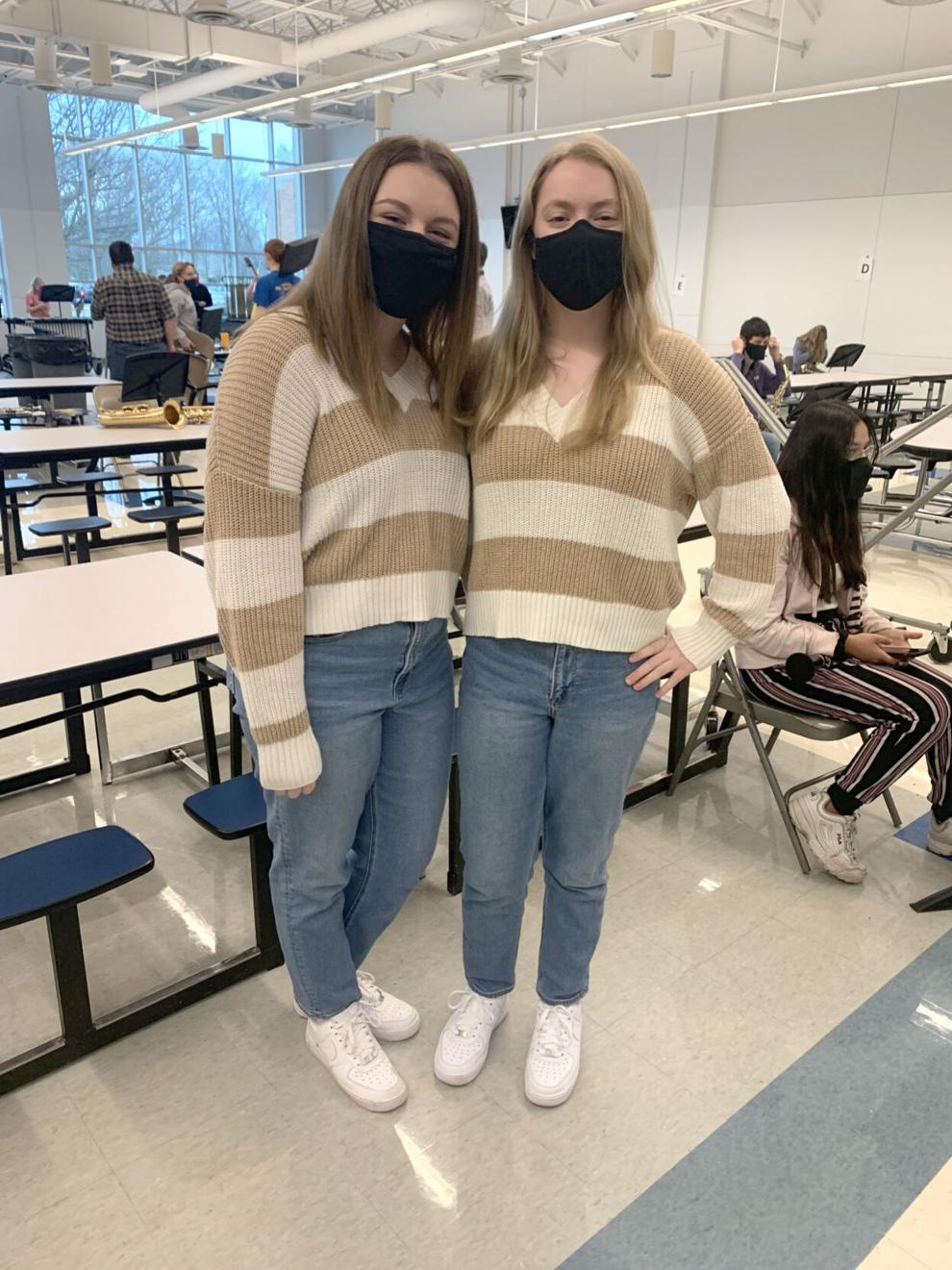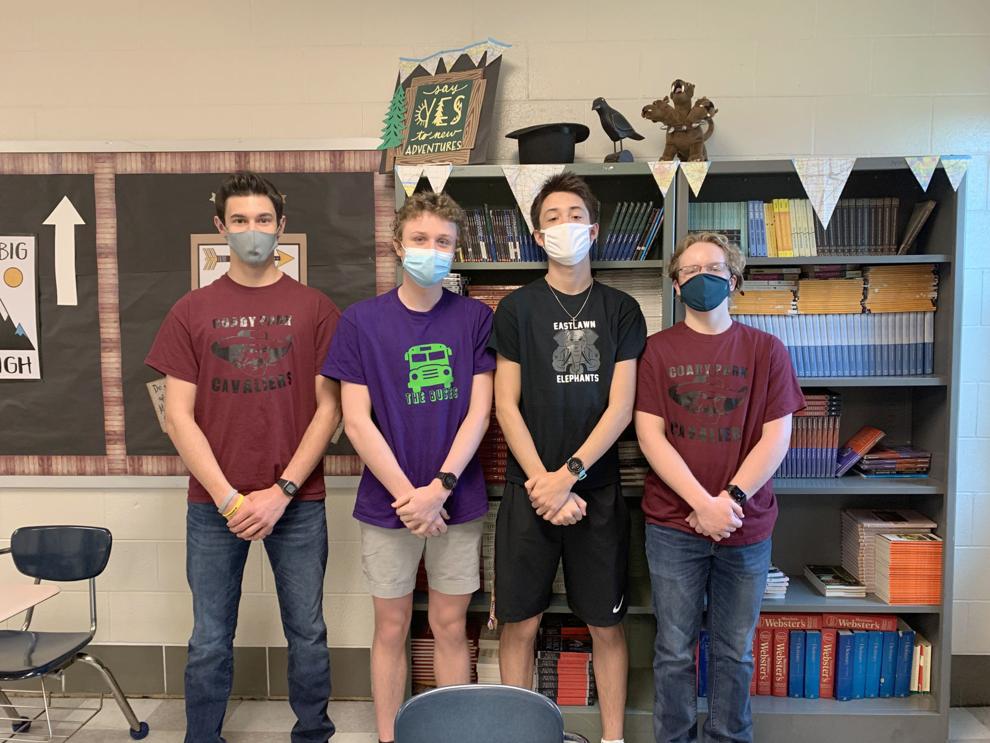 Paxton-Buckley-Loda
In the week leading up to spring break, students dressed up for March Madness: Camo Day (Monday), Twin Day (Tuesday), Favorite Sport Gear Day (Wednesday), Hat Day (Thursday) and Favorite College Team Apparel Day (Friday). Also, select seniors talked to the eighth-grade class about entering high school in the fall. Pictured: Reagan Vaughn and Mallory Johnson on Twin Day; Paul Cleary, Liam Mcmullin, Jarrett Hazelwood and Landon Wilson wearing "Blonkball" jerseys on Favorite Sport Gear Day. Blonkball is a combination of "Spike Ball" and "Ultimate Frisbee" and is popular with students; Jarrett Hazelwood, Landon Wilson and Jordyn Buhrmaster presenting to eighth-graders.
— Taylor Mennenga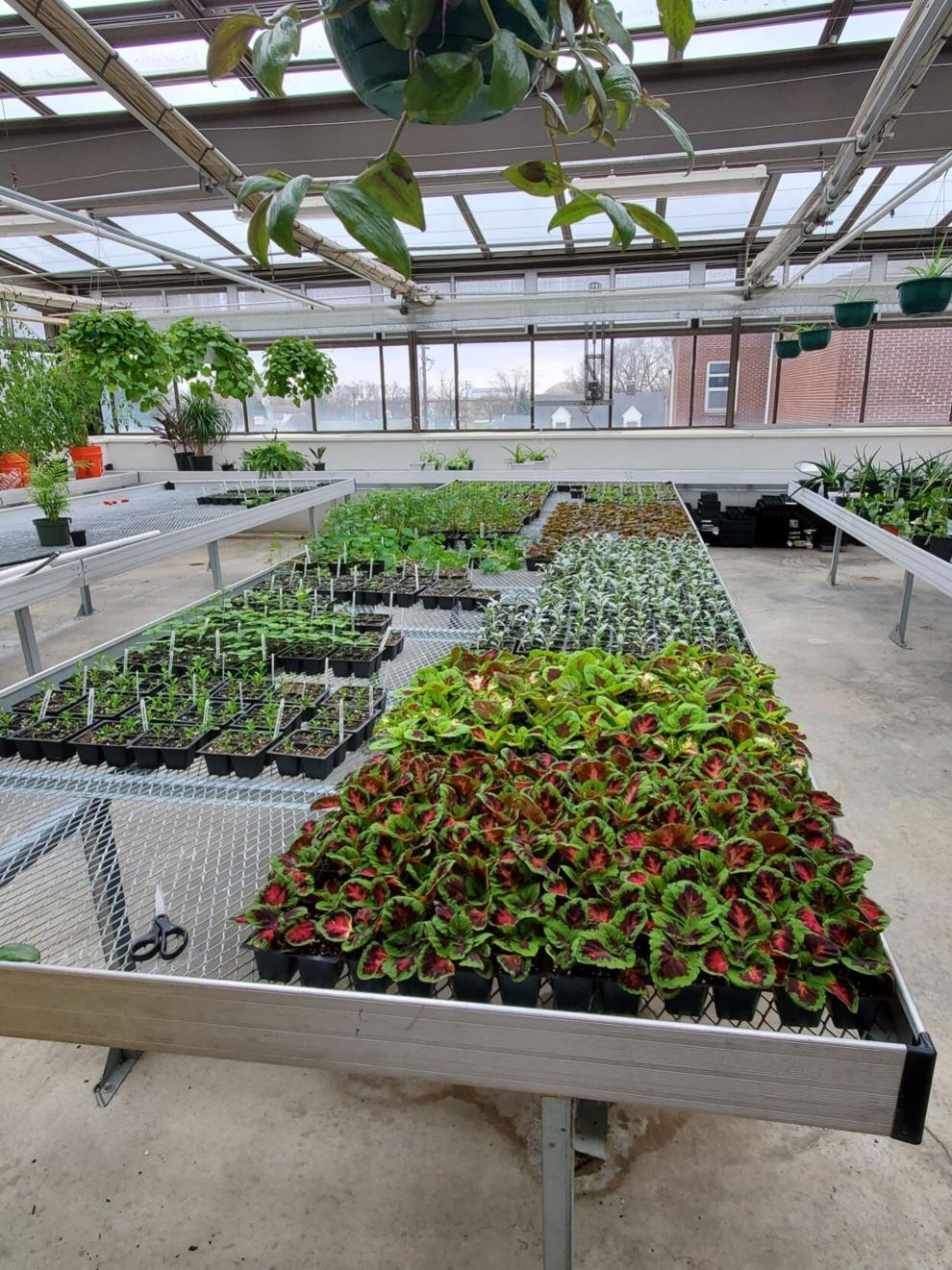 Rantoul
The greenhouse is in full bloom for the plant sale on Mother's Day weekend. Horticulture students have been busy planting and propagating in preparation.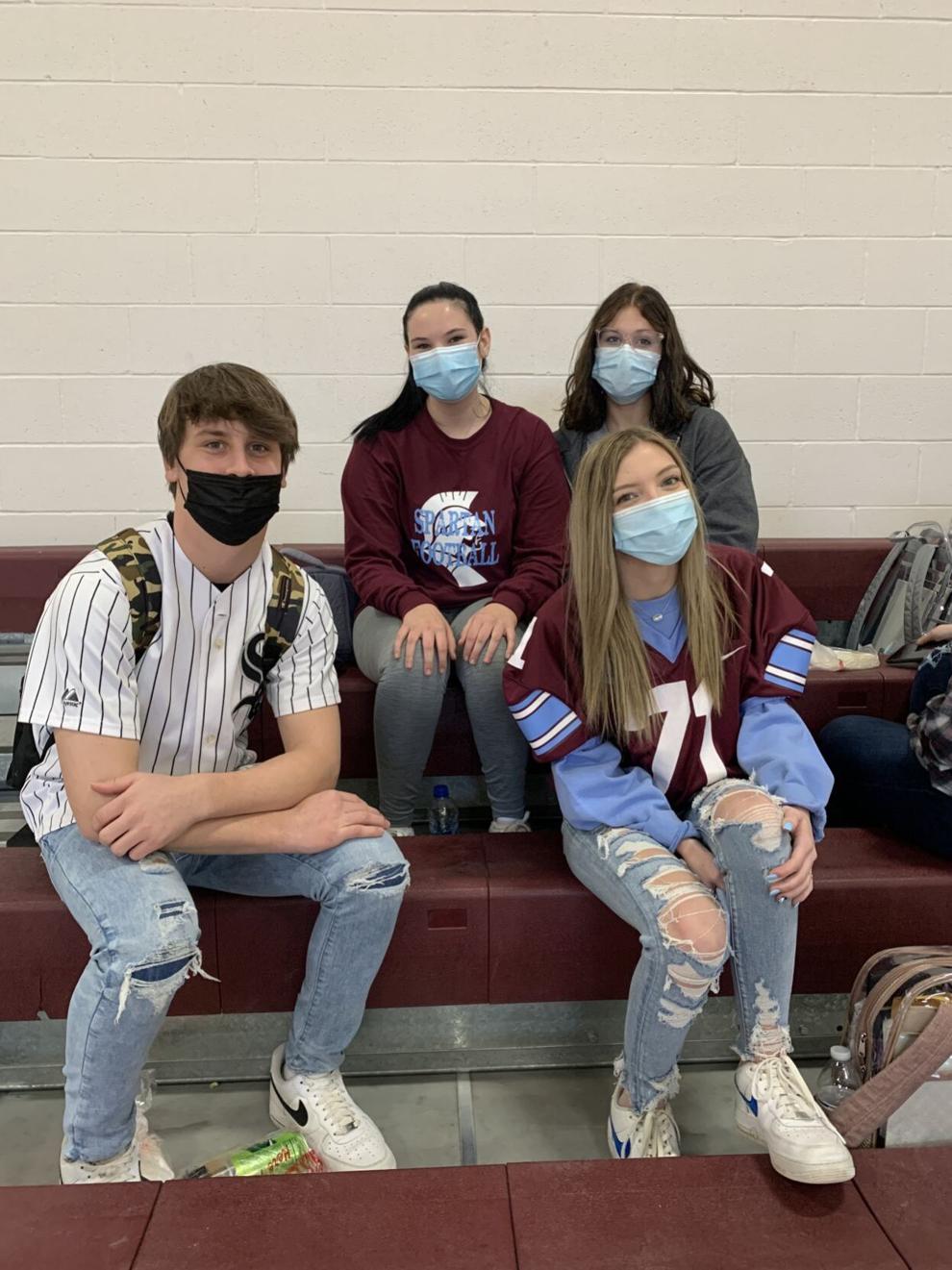 St. Joseph-Ogden
After using a hybrid schedule where students were separated into two groups, full in-person learning resumed week. Pictured, left to right: Isaiah Immke, Hannah Umbarger, Izzy Scott and Haven Atwood eating during the junior and senior lunch period in the practice gym (an additional space that was just opened up for students in order to maintain safe distances).
 — Kylie Duckett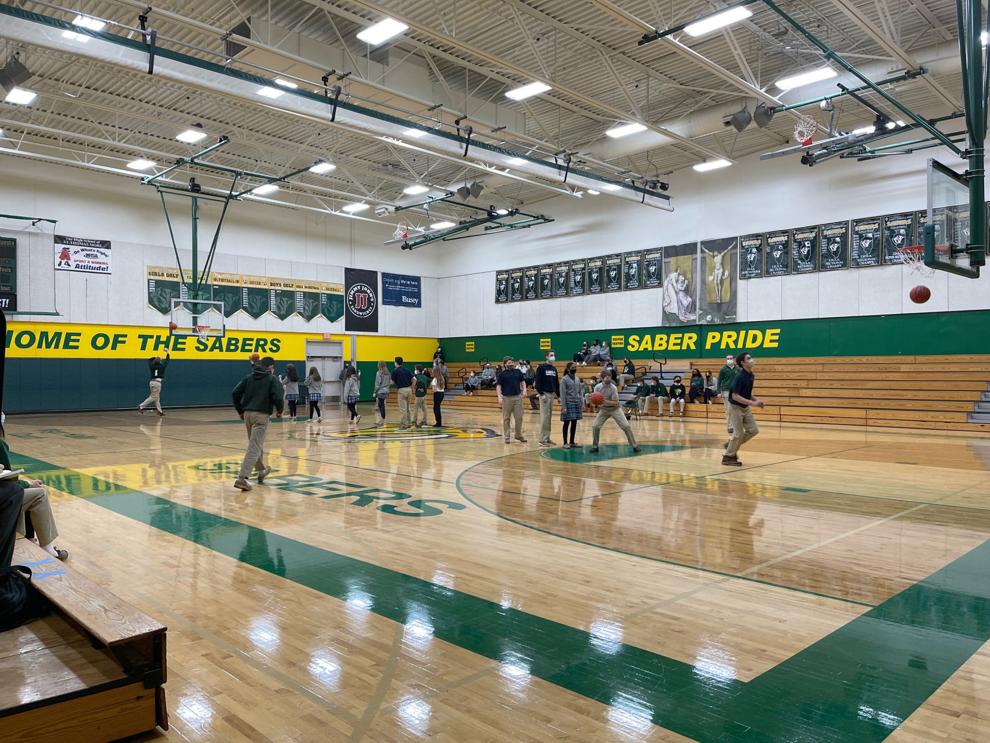 St. Thomas More
Each family of the school's house system competed in a knockout tournament run by school captain Noah Eyman. Each family, out of the four, had one winner who next week will battle for the first-place spot. Among those advancing: Blake Staab.
— Maci Walters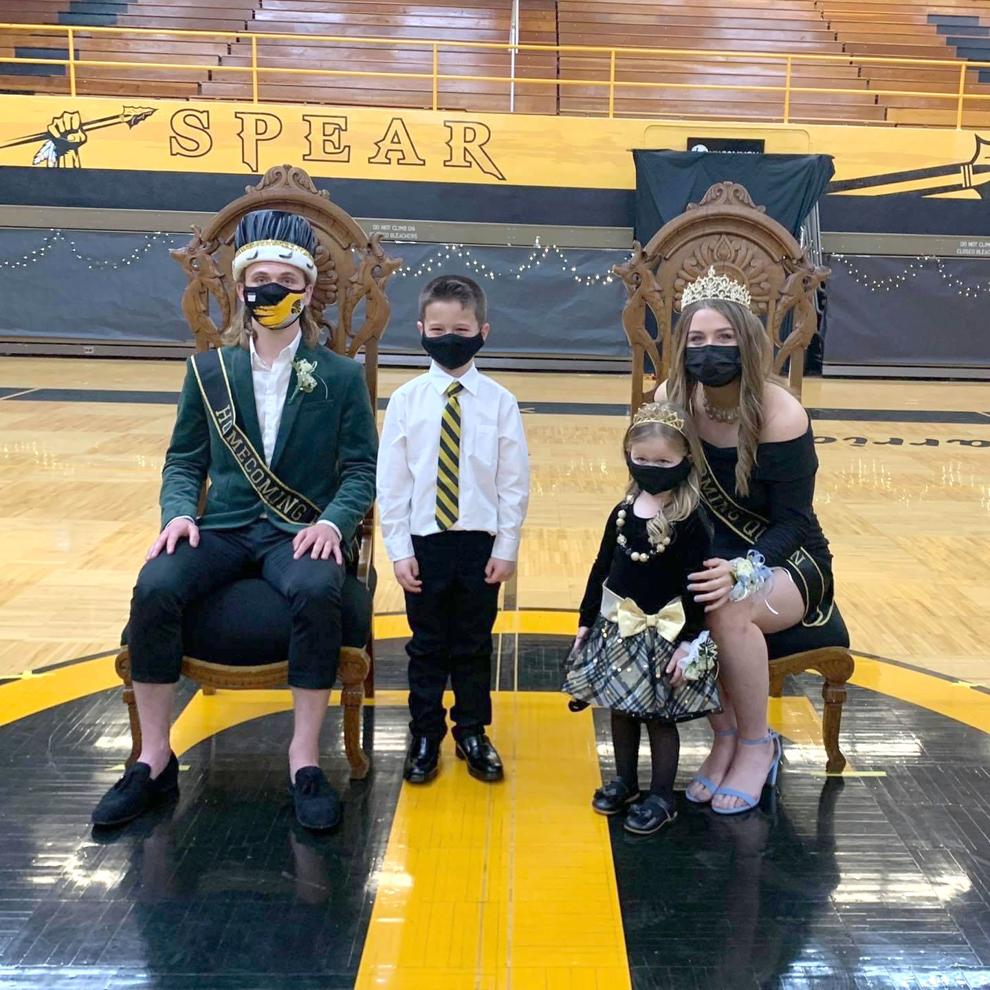 Tuscola
Aiden Beachy and Marissa Russo were named king and queen to cap off a successful Homecoming week.
— Ava Cothron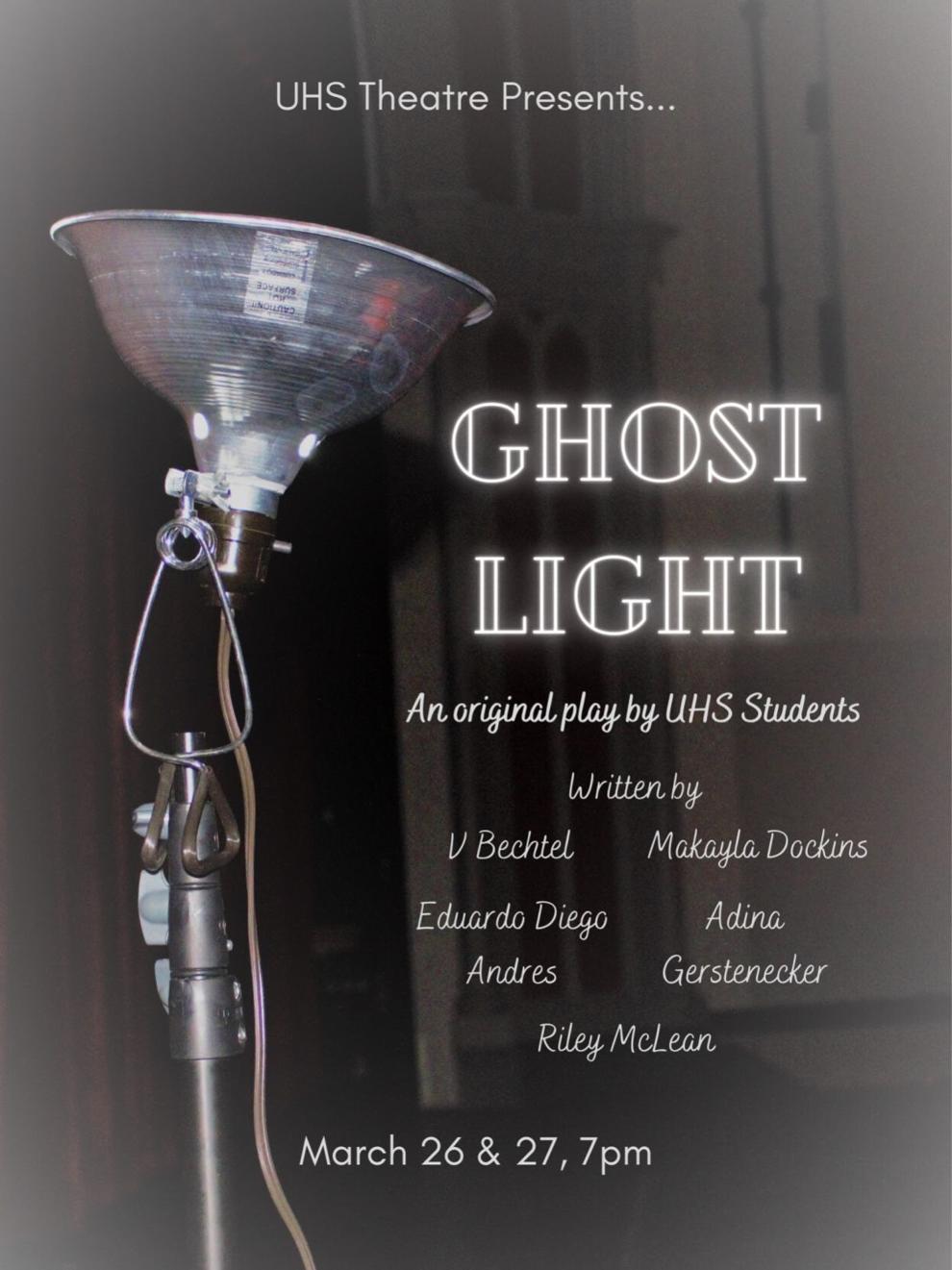 Urbana
After participating in a first-semester monologue writing workshop with Jennifer Heaton, the school's thespians completed their original streaming production, "Ghost Light." Written, performed, and produced entirely by students, the production was inspired by the theatre tradition of always leaving a light on.
— Jose Alvarez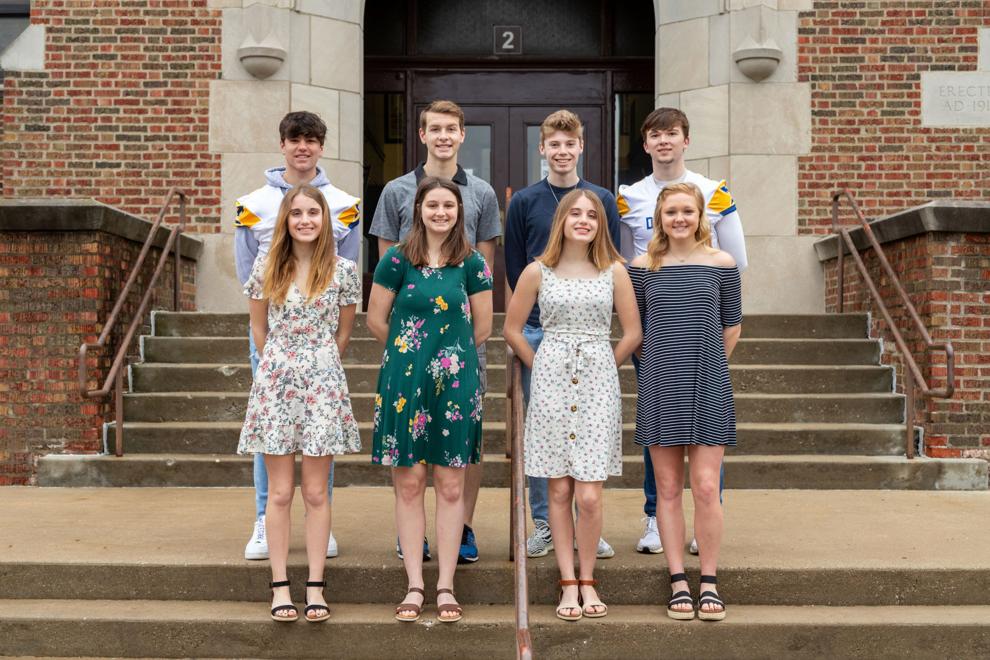 Villa Grove
This year's Homecoming king and queen nominees: Carson Howard, Daniel Olson, Jake Eversole, Logan Nohren, Alexa Howard, Madison Burwell, Lydia Howard and Kyleigh Block.
— Daniel Olson