2020-21 High School Confidential: Week 30
Welcome to Year 5 of High School Confidential, an award-winning project made possible by aspiring student journalists from every corner of our circulation area. Each Friday through May, they'll tell us what's happening in their hallways at news-gazette.com.
Once a week, we'll also hand over our Snapchat account (News-Gazette) to our correspondents for behind-the-scenes tours.
Feeback? Email N-G/VP Jim Rossow at jrossow@news-gazette.com.
This year's panel:
— Reese Anderson, Chrisman
— Jose Alvarez, Urbana
— Briana Ballard, Academy
— Chloe Becker, DeLand-Weldon
— Jada Bonam, Centennial
— Lillian Bouton, Georgetown-Ridge Farm
— Lexi Breymeyer, Hoopeston Area
— Bryce Burnett, Westville
— Raegan Cheek, ALAH
— Olivia Chew, Salt Fork
— Cassandra Colmenares, Academy High
— Clara Rudolph, Monticello
— Ava Cothron, Tuscola
— Kate Cramer, Mahomet-Seymour
— Aaliyah Denius, Oakwood
— Kylie Duckett, St. Joseph-Ogden
— Charlotte Ebel, Uni High
— Malia Fairbanks, Unity
— Hailey Gadbury, Bement
— Haven Hathaway, Gibson City-Melvin-Sibley
— Leilani Islam, Danville
— Fabiola Jaramillo, Arcola
— Audrey Kaeb, Cissna Park
— Jordin Lucht, Milford
— Mason McMasters, Armstrong-Potomac
— Taylor Mennenga, Paxton-Buckley-Loda
— Morgan Miller, BHRA
— Addison Musick, Fisher
— Daniel Olson, Villa Grove
— Kitty Rossow, Central
— Anna Sanders, Heritage
— Courtney Shane, Blue Ridge
— Emerson Tarr, LeRoy
— Felicity Tuan, Judah Christian
— Maci Walters, St. Thomas More
On to this week's report: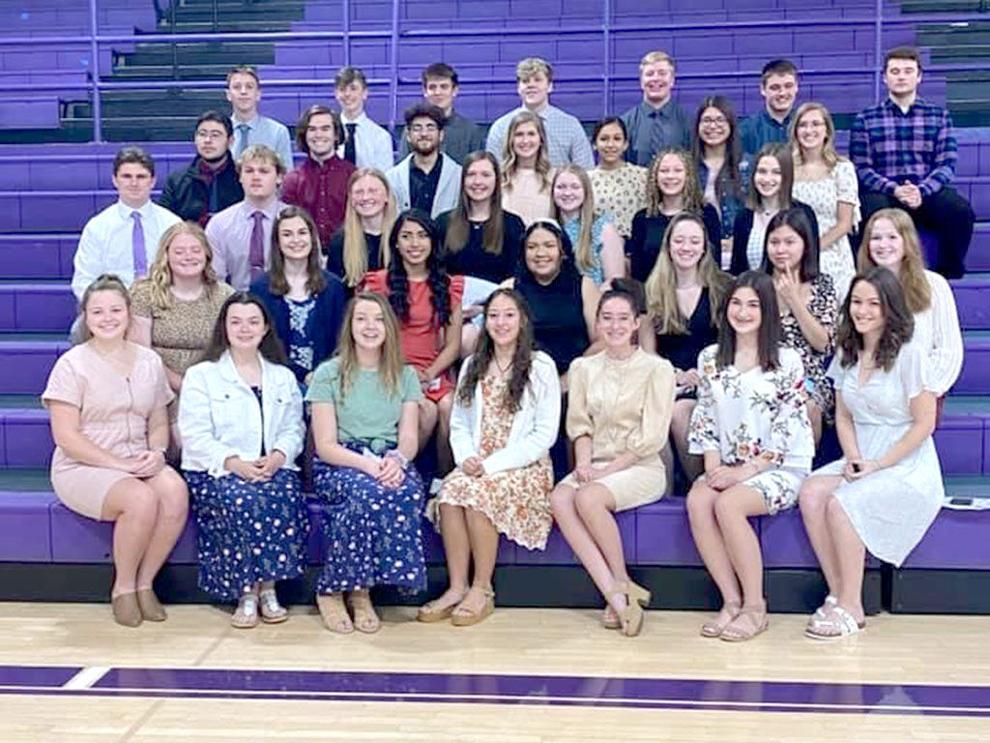 Arcola
National Honor Society inducted 35 new members and celebrated 14 current senior members. Front row (left to right): Elizabeth Budd, Riley Hedrix, Eadie Budd, Isabelle Hensley, Morgan Doud, Ella Chupp, Hailey Trotter; second row: Keira Hohlbauch, Karina Warfel, Graciela Leal, Areli Guerra, J'Lea York, Maria Torres, Rachel Sigrist; third row: Zach Butler, Mark Truex, Avery Kessler, Ariana Warren, Olivia Gingerich, Makenzie Thomas, Eva Hopkins; fourth row: John Lopez, Hadley West, Emilio Martinez, Makenna Wagoner, Vanessa Condarco, Emma Vasquez and Gracie Wagoner; top row: Alex Kuhns, Austin Kutz, Reynol Oyervides, Mitchel Myers, Braden Shonkwiler, Luther Yoder and James Vandeveer.
— Fabiola Jaramillo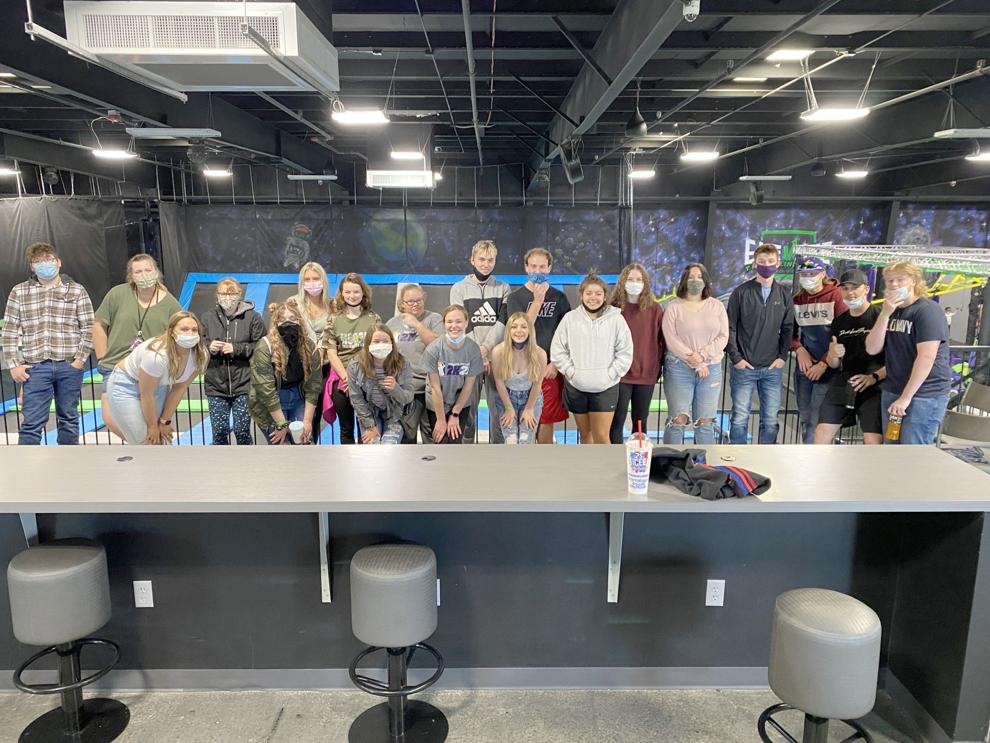 Armstrong
Due to COVID-19, seniors as well as class advisers Audrey Cler and Steven Dunlavey didn't get to take their usual trip to Florida. Instead, the group made stops at Elevate Trampoline Park, AMC Champaign 13, Old Orchard in Savoy and Silver Creek in Urbana.
— Mason McMasters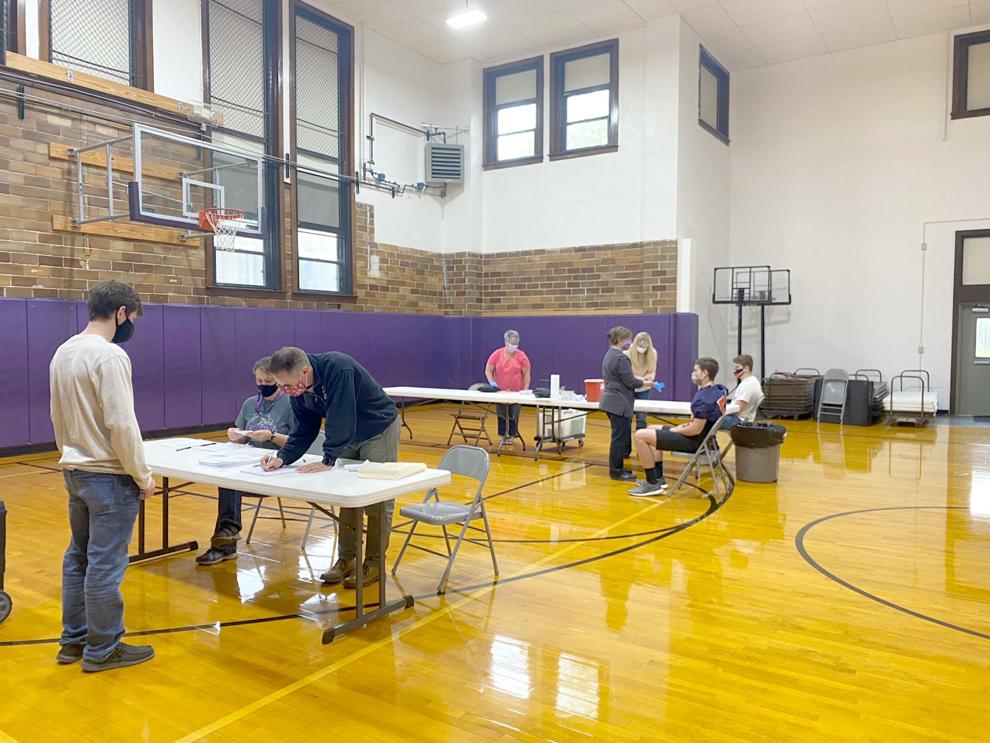 Bement
The school hosted a vaccine clinic, willing students filling out necessary paperwork ahead of initial shots.
— Hailey Gadbury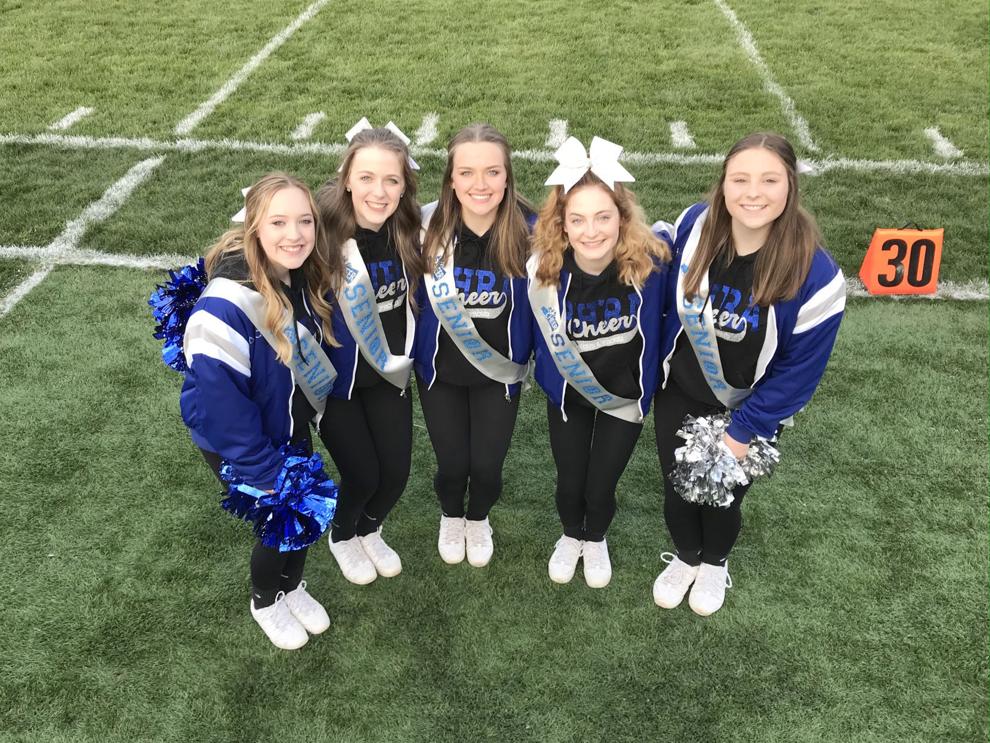 BHRA
The final football game was eventful: the homecoming court was introduced and seniors from all spring sports were recognized. Pictured: senior cheerleaders Ariana Card, Haley Hill, Morgan Miller, Garilynn Irwin and Harley Makemson.
— Morgan Miller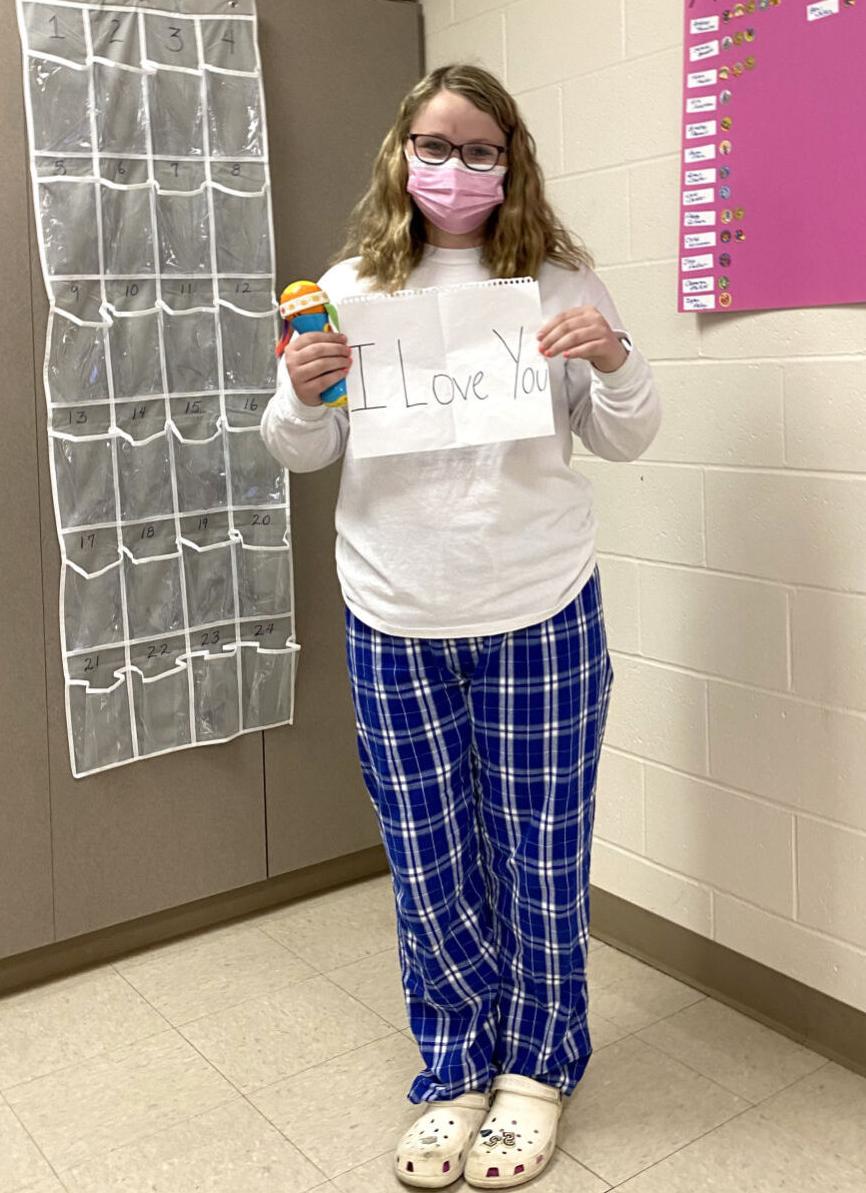 Blue Ridge
To cap homecoming week, Avery Place and Leo Hardin were crowned queen and king. The celebration also included dressup days (country day, celebrity day, decades day, class color day and blue and silver day). Pictured: Ashyln Voyles as Taylor Swift on celebrity day.
— Courtney Shane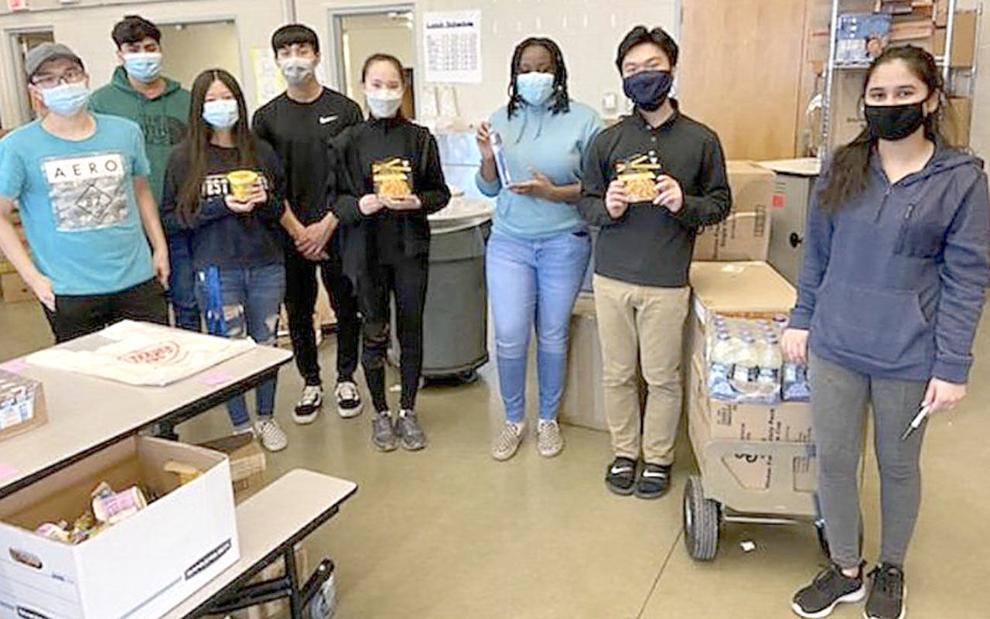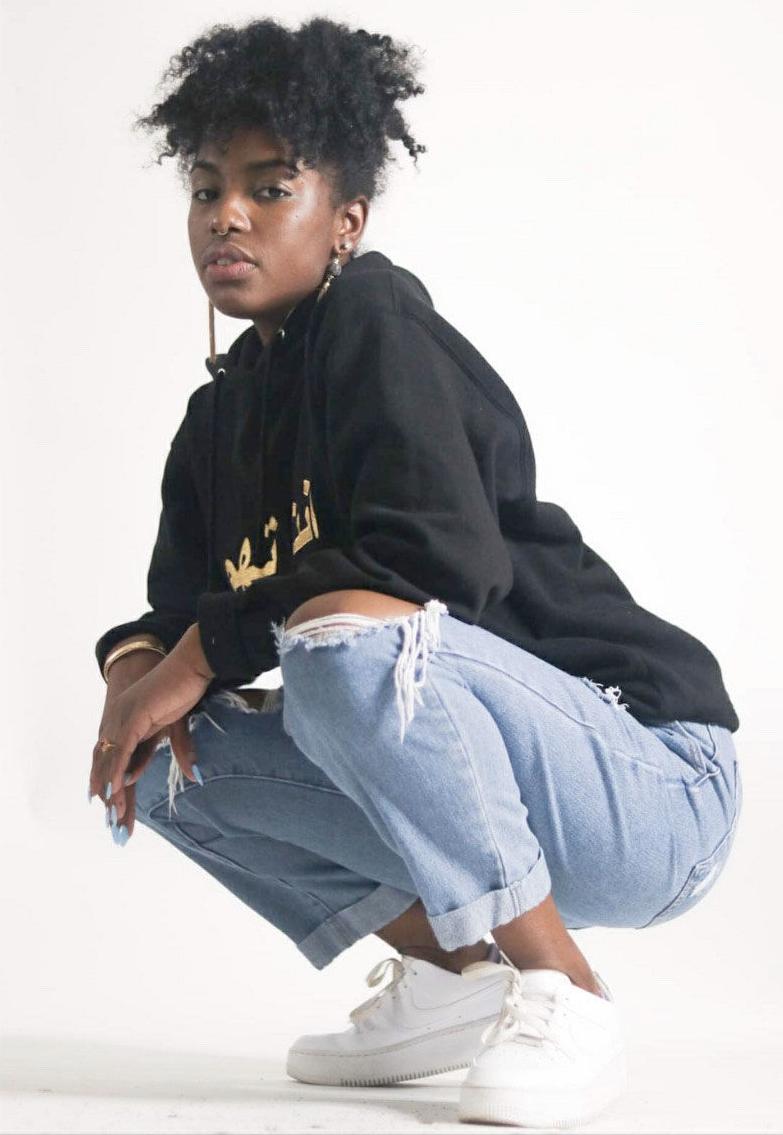 Centennial
Key Club and senior Ayan Harris were honored at Thursday's 2021 McKinley Foundation Social Justice Awards Gala. Key Club was recognized for providing much-needed service to the Garden Hills Food Pantry in north Champaign. President David Diep reached out last fall and the club has been volunteering at the pantry since. Harris as well as Taylor Blackwell, Naomi Dupree, Mayahuel Gutiérrez Malik and Isabela Lleras each received the Student Individual Award, "committed to making a change in our community, striving to call out inequality when they see it, and lift the voices of those who face social injustices and discrimination." Harris was a key player in C-U for Black Lives Matter.
— Jada Bonam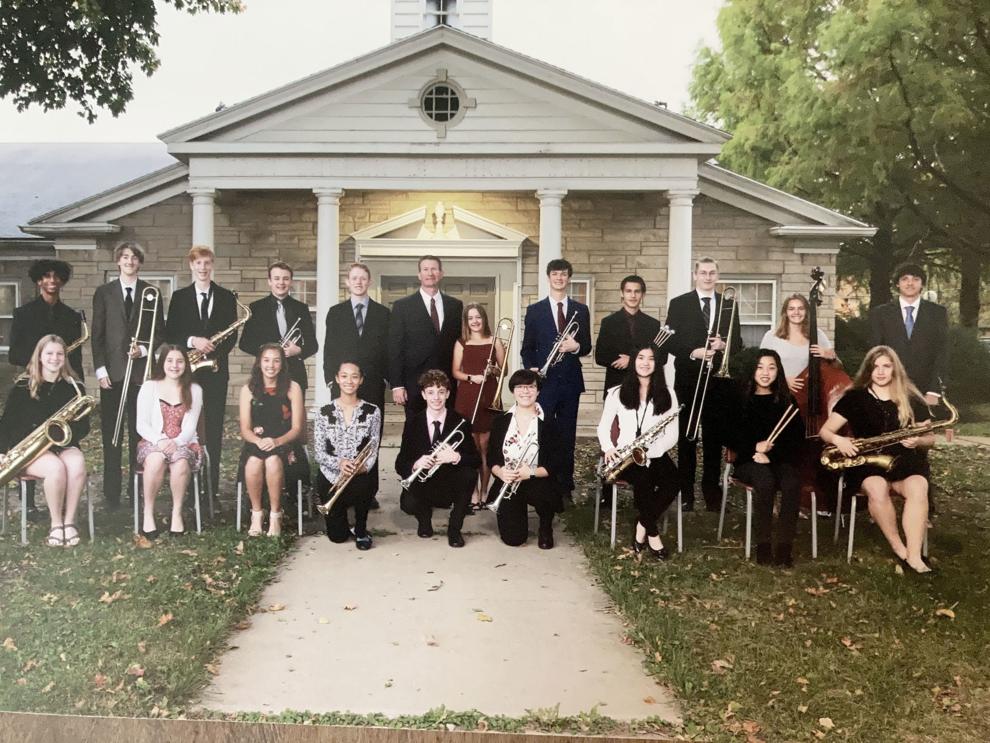 Champaign Central
The school's three jazz bands and New Street Combo will hold their first public performance in over a year 1-4 p.m. Sunday at Colbert Park in Savoy. The concert is free and open to the public. Also, the CHS Jazz Ensemble (photo courtesy Jon Dessen/Illini Studio) was named as one of 15 Finalist Bands in the 26th Annual Jazz At Lincoln Center's Essentially Ellington Competition and Festival. It mark's Central's sixth time being named finalist (more coming in Saturday's Top of the Morning).
— Kitty Rossow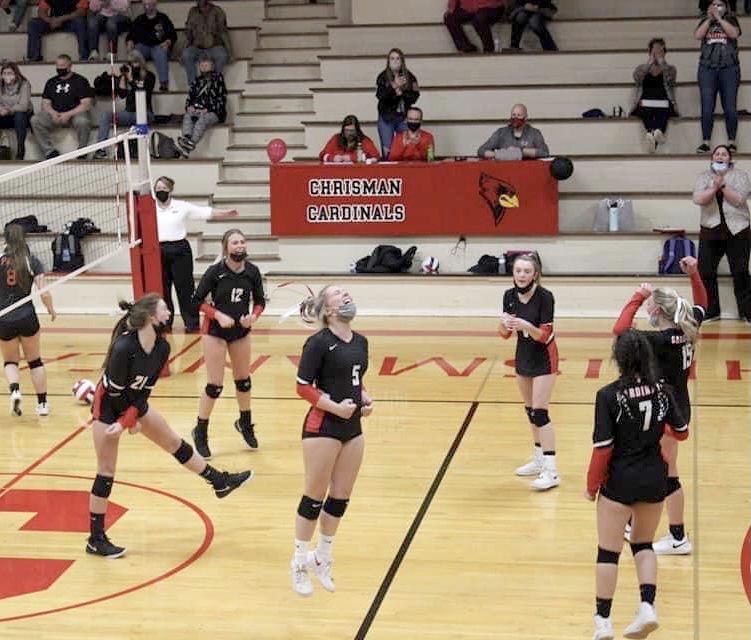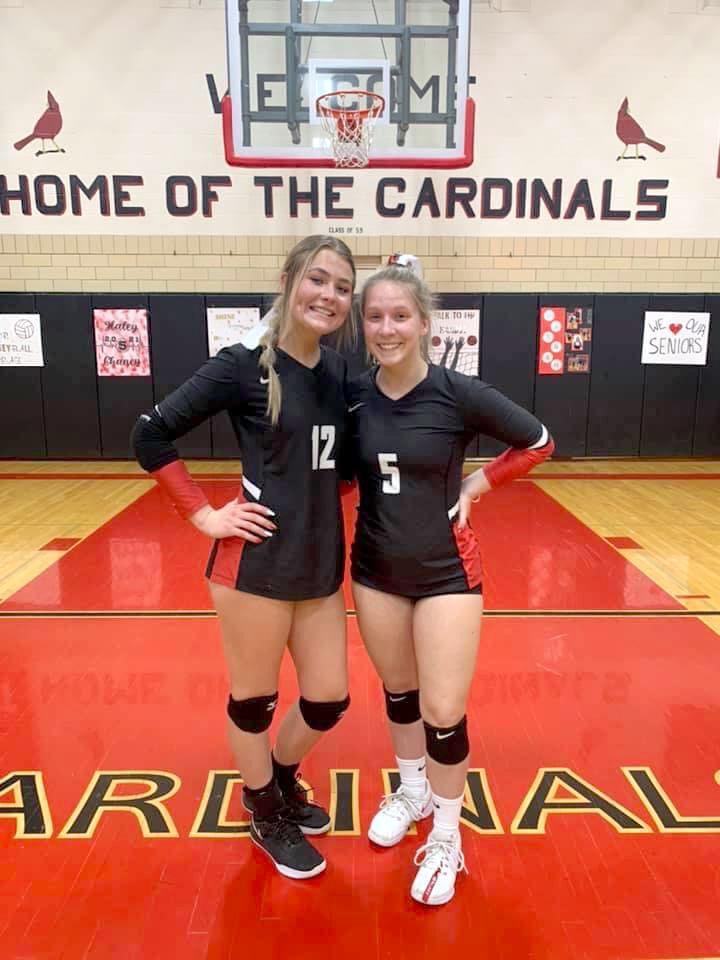 Chrisman
On Senior Night against Paris, the largest crowd of the season helped the Cardinals win in three sets, sending fourth-year players Hannah Lunger and Haley Chaney out in style.
— Reese Anderson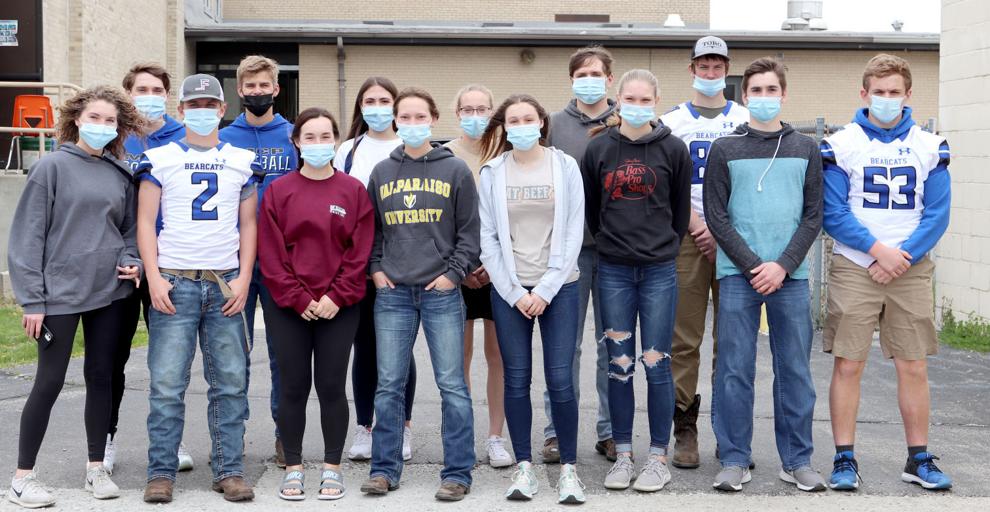 Cissna Park
FFA officers for the 2021-2022 school year were elected: president Bryce Sluis, and vice presidents Emma Morrica, Lyssa Kaeb and Kaylee McWethy. Pictured, left to right: (back row) Sam Kaeb, Tyler Kaeb, Emma Morrical, Lyssa Kaeb, Carter Ferguson and Tanner Garrison; (front row) Addi Seggebruch, Bryce Sluis, Kaylee McWethy, Riley Maul, Morgan Sinn, Brooklyn Stadeli, Joel Yergler and Noah Phelan.
— Audrey Kaeb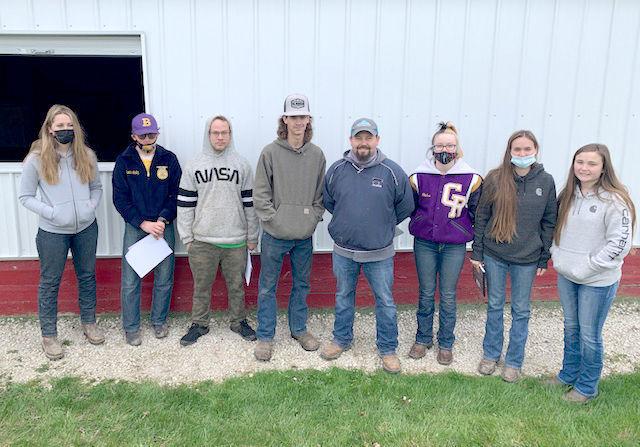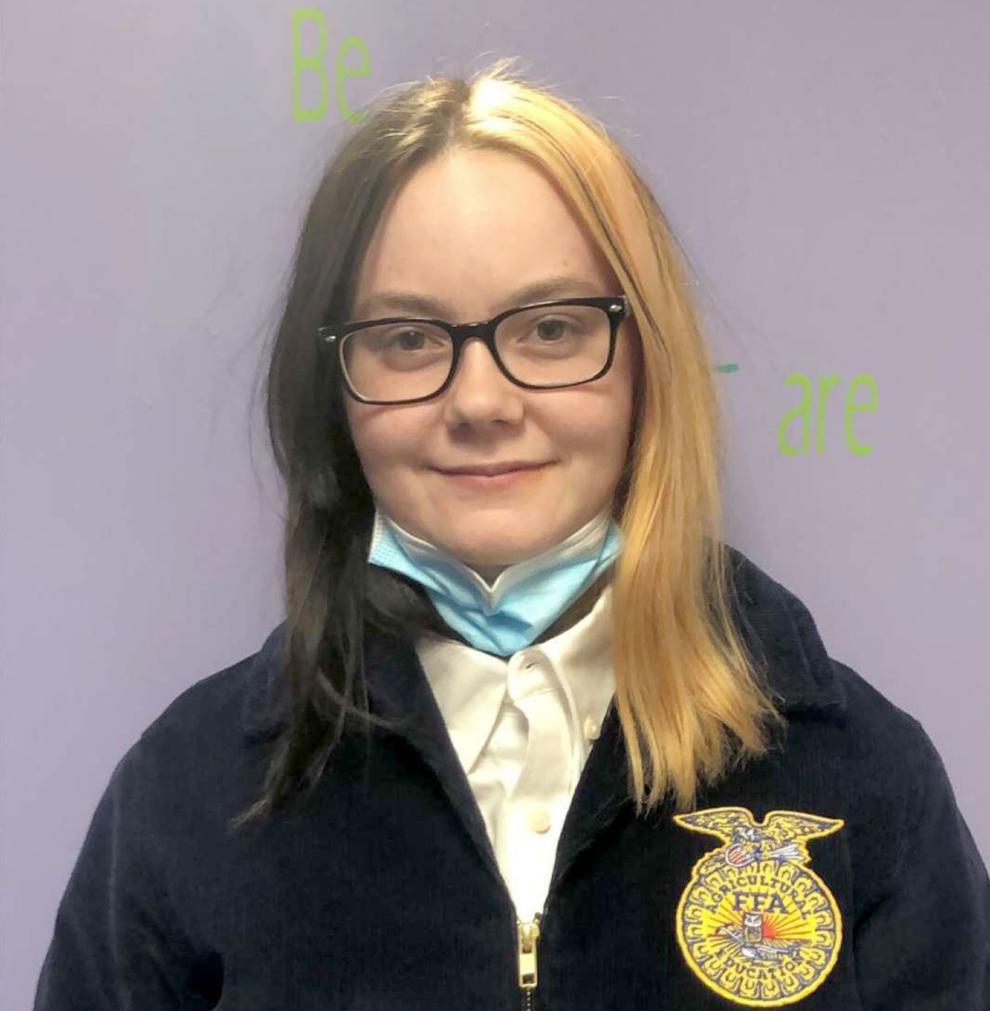 Georgetown-Ridge Farm
The school's FFA livestock judging team notched a second-place finish. Pictured, left to right: Sydney Spesard, Q Stultz, Zach Mills, Mason Ellis, Justin Howard, Chelsea Johnson, Morgan Ellis and Aubrey Roberson. Also, Johnson was elected into the section sentinel position.
— Lillian Bouton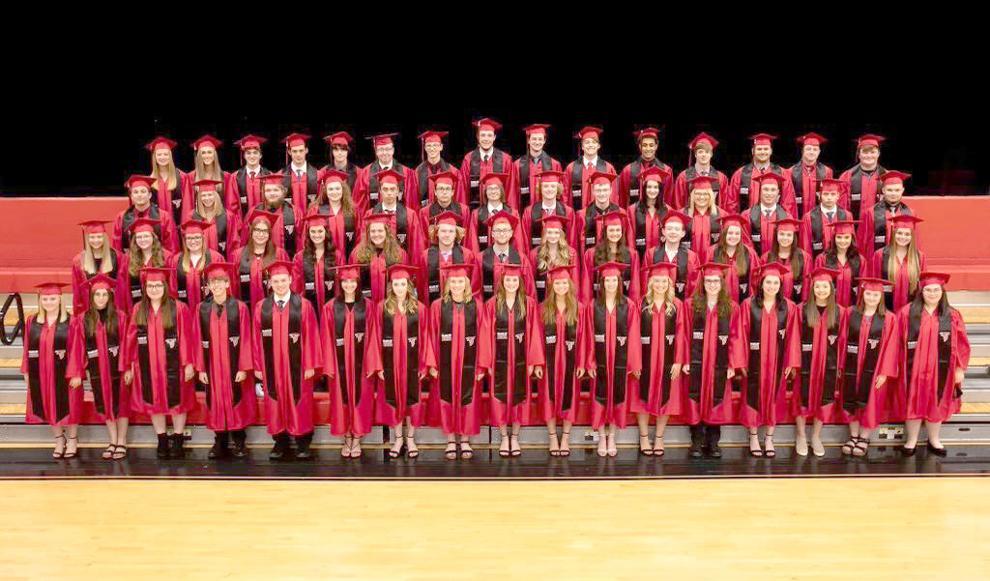 Gibson City-Melvin-Sibley
The class of 2021 took its official photo (courtesy Vivid Studios) in graduation cap and gowns last Friday in the gym, a bittersweet moment for seniors.
— Haven Hathaway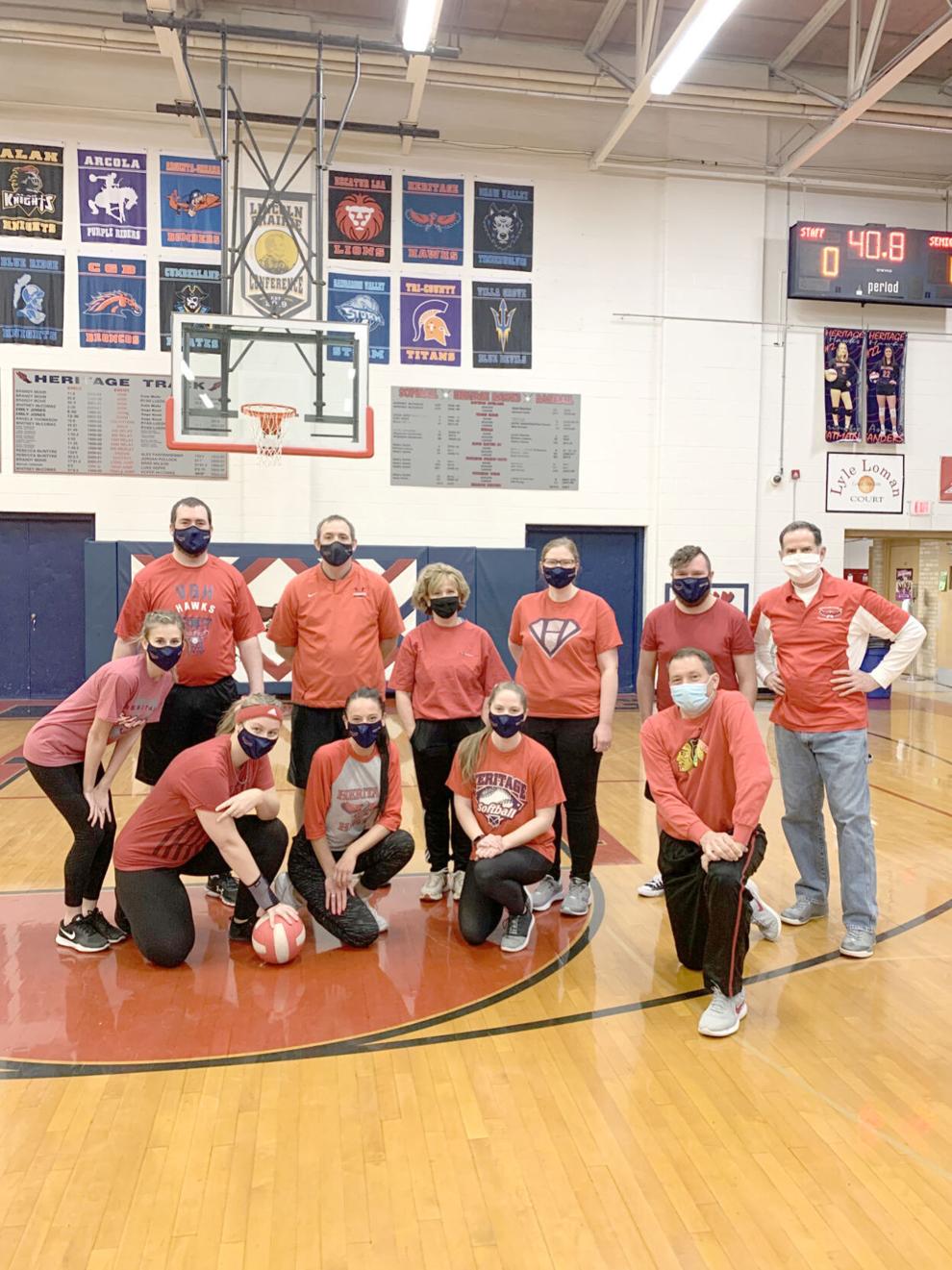 Heritage
Staff teamed up to face — and fell short against — the senior boys in a macho volleyball match leading up to last weekend's dance. Pictured: (back row, left to right) Corey White, Jason Conn, Patti Knott, Christine Campos, Bryce Cherry and Scott Gerard; (front row) Brooke Mohr, Kami Hetman, Lizzie Zunich, Caitlin Kozelichki and Alan Sorensen.
— Anna Sanders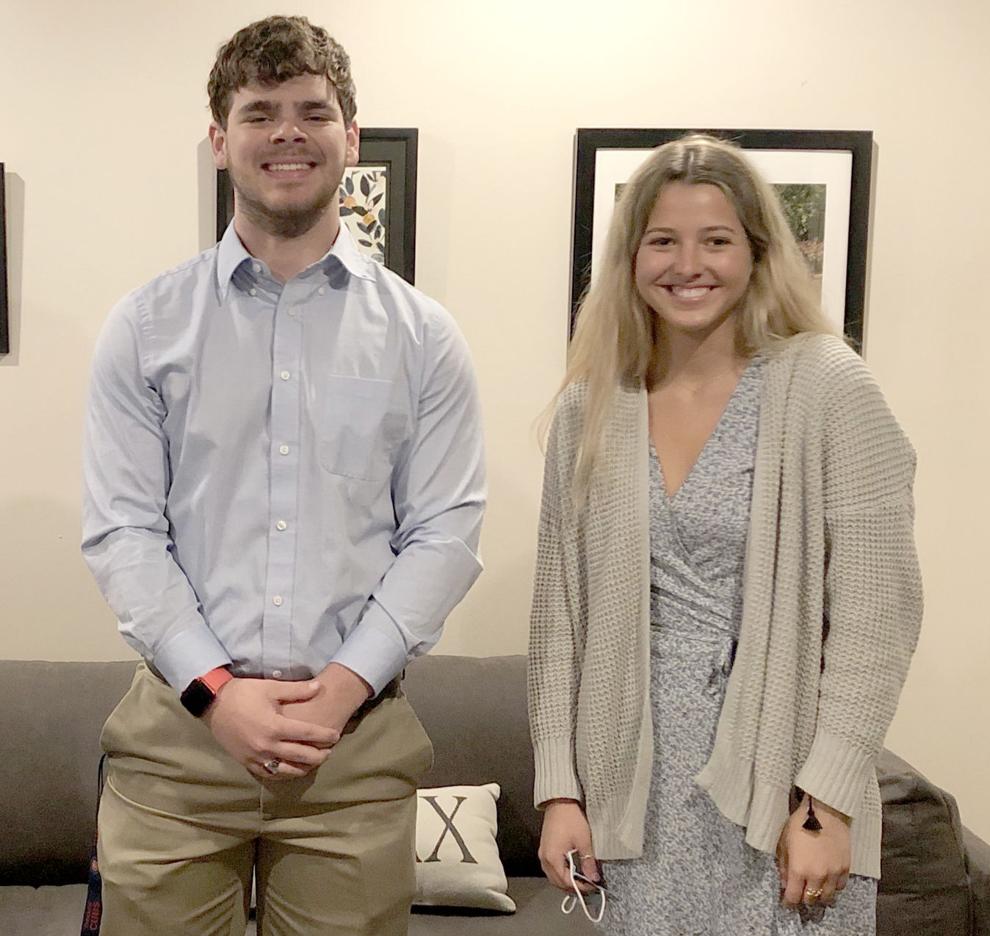 Hoopeston Area
Chris Catron and Lexie Breymeyer were treated to breakfast by Principal John Klaber for their Illinois Principals Association award. Pre-COVID-19, area districts met in Danville for a breakfast recognition, but schools celebrated separately in 2020-21.
— Lexie Breymeyer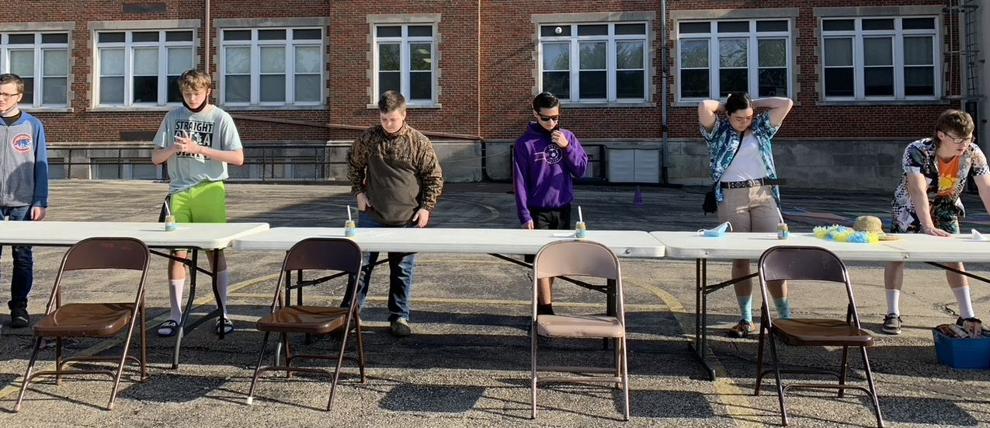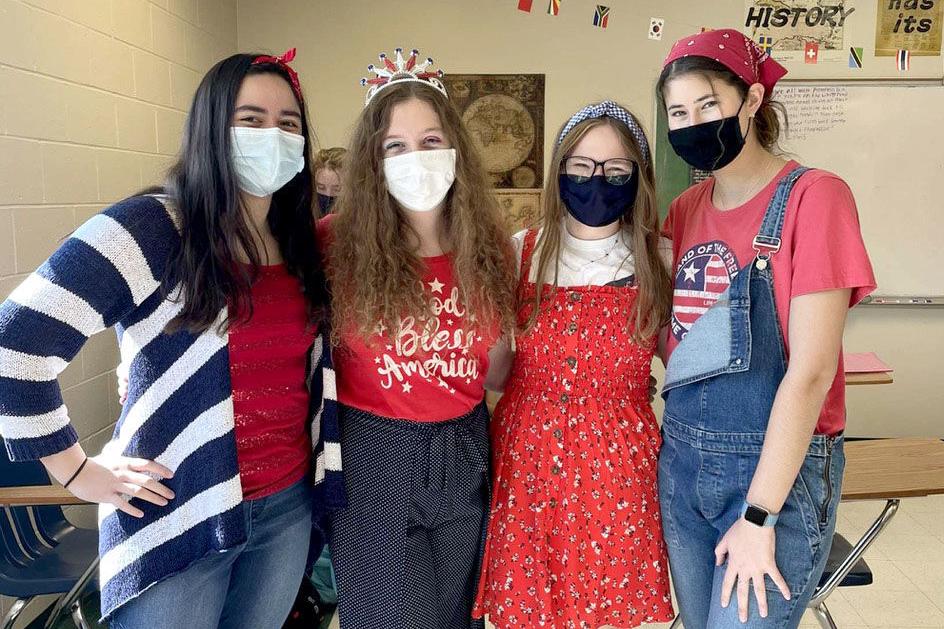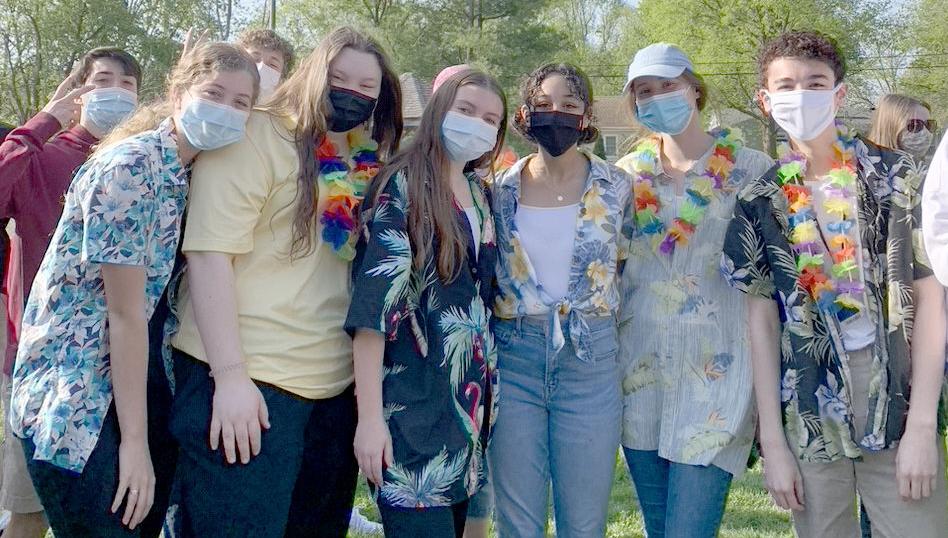 Judah Christian
On Monday, high schoolers as well as seventh- and eighth-graders capped off Spirit Week with a relay race that consisted of going through hula hoops, riding a tricycle and saying the Pledge of Allegiance. On Tuesday, there were games including a baby food eating competition (pictured). This year's dress-up themes: 'Merica Monday (pictured, left to right: Abi Tapuaiga, Lydia Lowry, Ally Aardsma and Natalie Pait), Tacky Tourist Tuesday (front row, left to right: Millie Penn, Liv Mitchell, Grace Maxwell, Hannah Jackson, Abby Pait and Josh Fredrick; back row: Joey Limentato and Mason Penn), Wacky Wednesday, Jersey Thursday and Class T-Shirt Friday.
— Felicity Tuan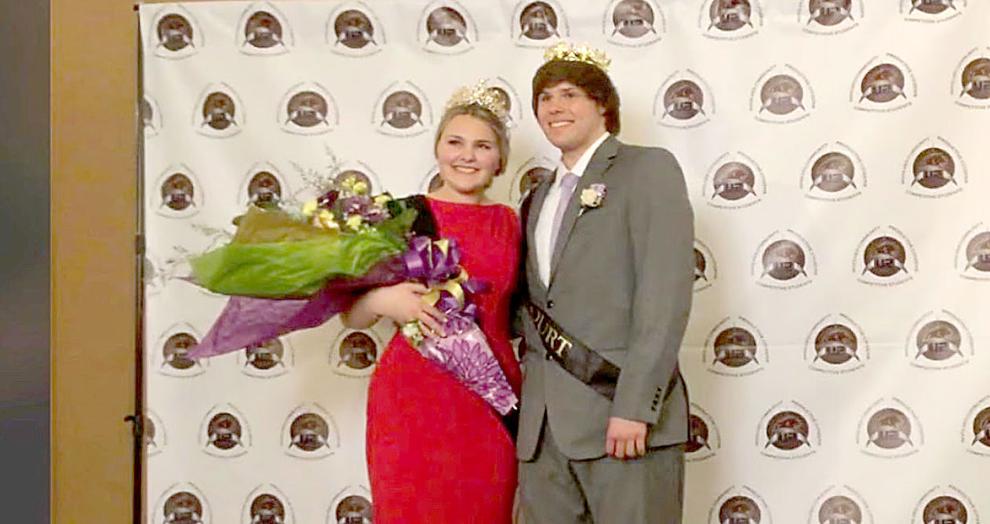 LeRoy
Juniors and seniors enjoyed prom last weekend, Maren Graybeal and Caleb Tucker crowned queen and king at the dance. "I was really surprised but overall honored that my classmates voted for me," Graybeal said. "The rest of the night was filled with fun and I have been overwhelmed by all the love that has been shown to me over the weekend."
— Emerson Tarr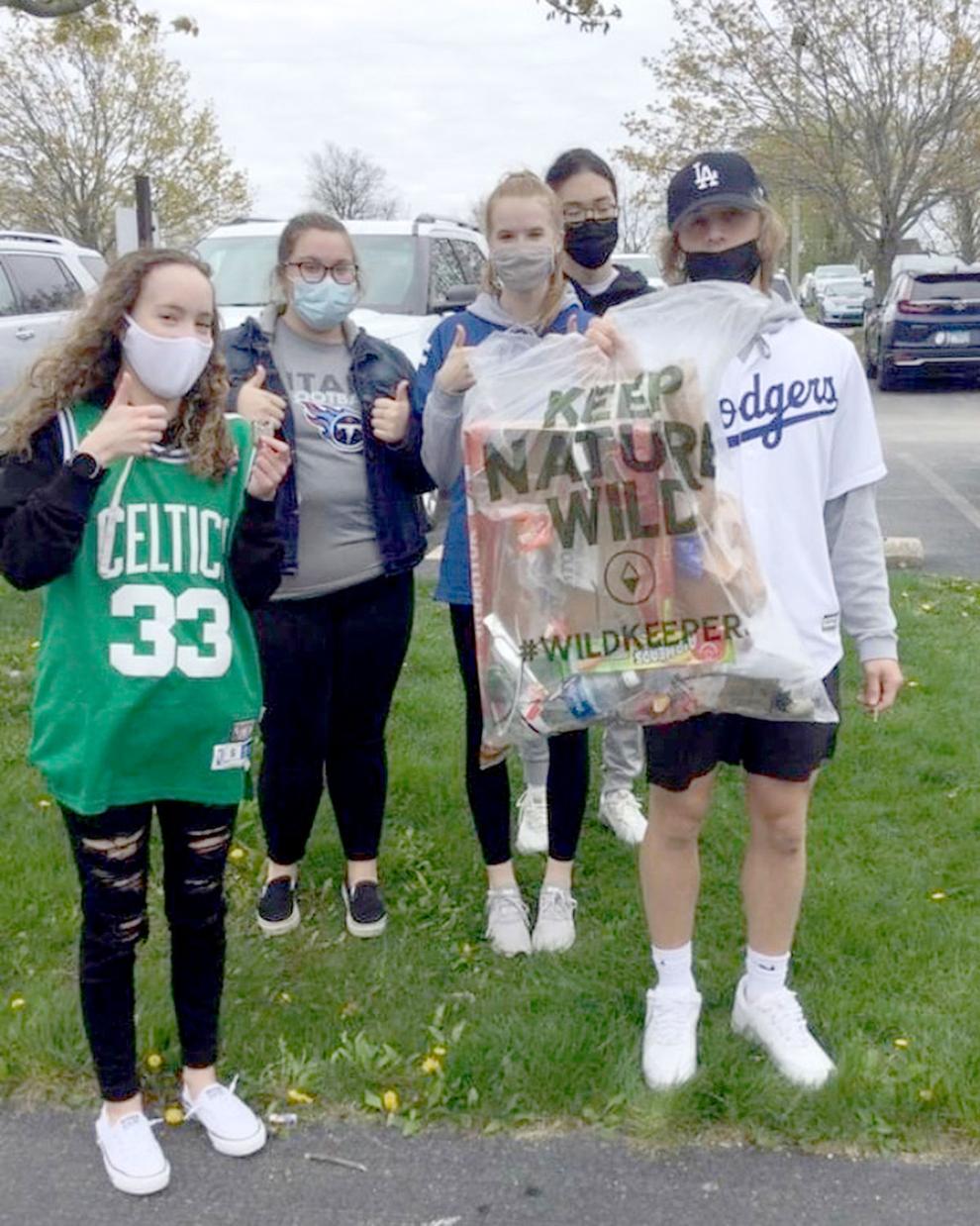 Mahomet-Seymour
As part of a two-day Earth Day scavenger hunt, students in wellness class collected 7 pounds of trash.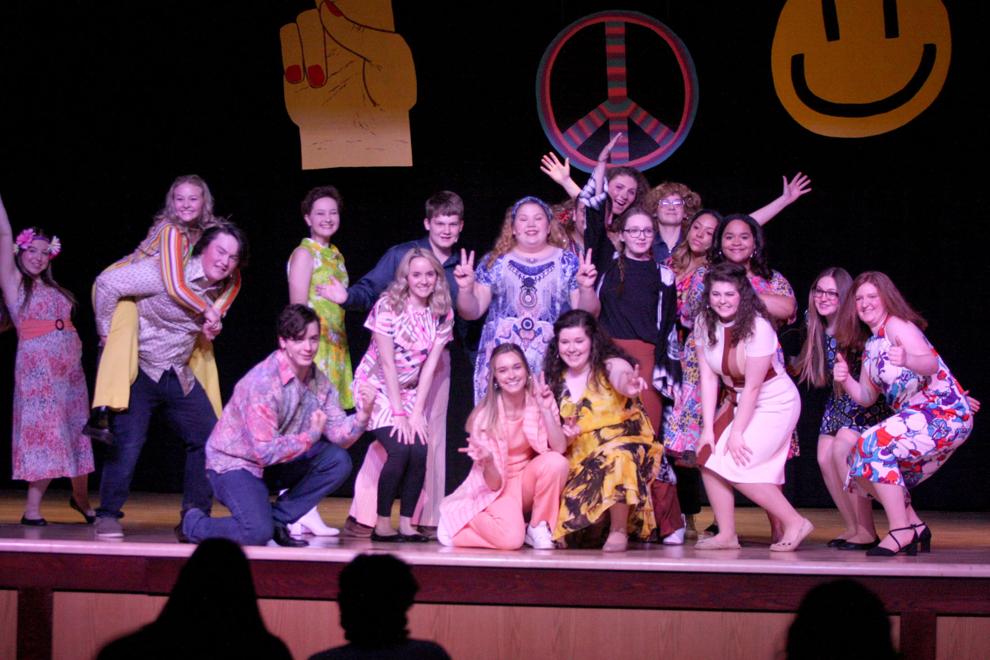 Milford
The theatee department hosted its musical, "Streaking Thru The 70s!," last weekend, drawing rave reviews along the way.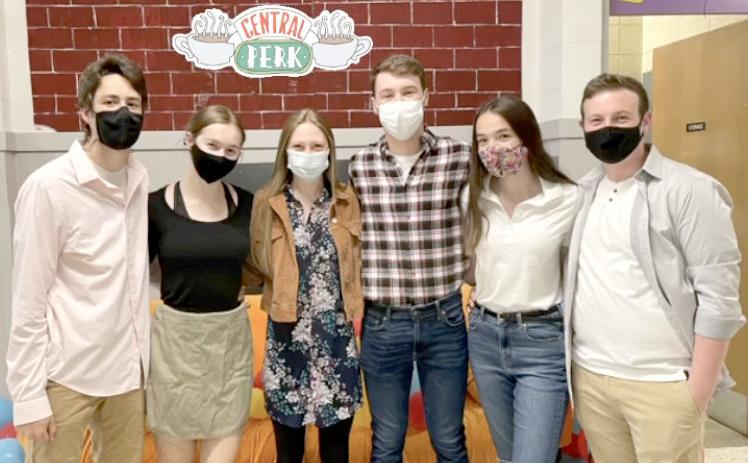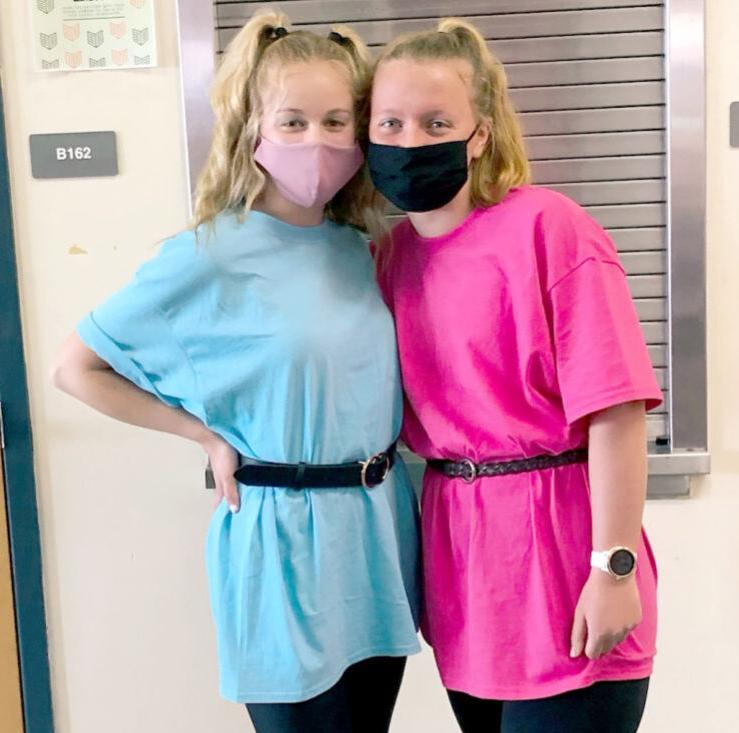 Monticello
Student council's Spring Fling Spirit Week led up to the final football game of the shortened season. It included a 1990s theme each day, teacher trivia, a pep assembly, a court of attendants and a powderpuff game for the girls. Pictured: Jake Edmondson, Mercy Ratts, Katie Krahn, Tanner Buehnerkemper, Lucy Maxwell and Nino Bakern dressed as Friends characters; and Emma Kallembach and Katy Mesplay as powderpuff girls.
— Clara Rudolph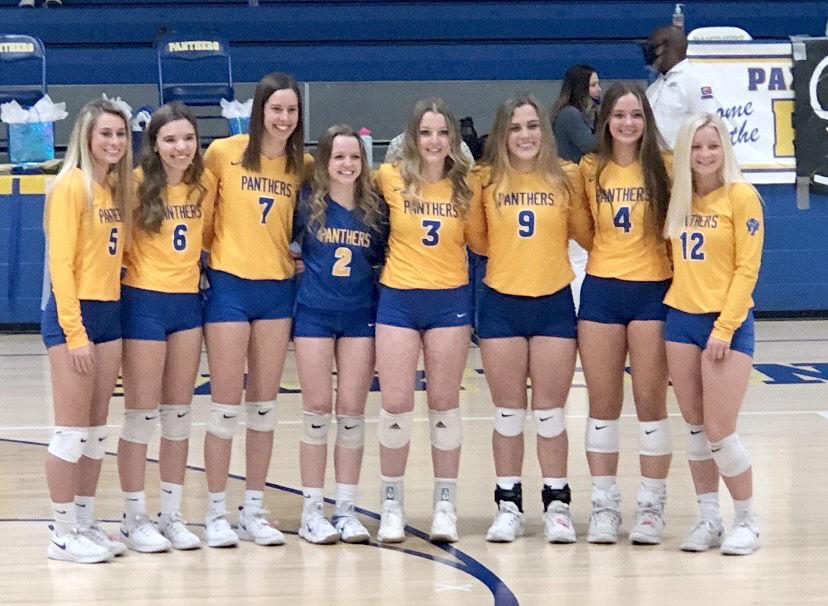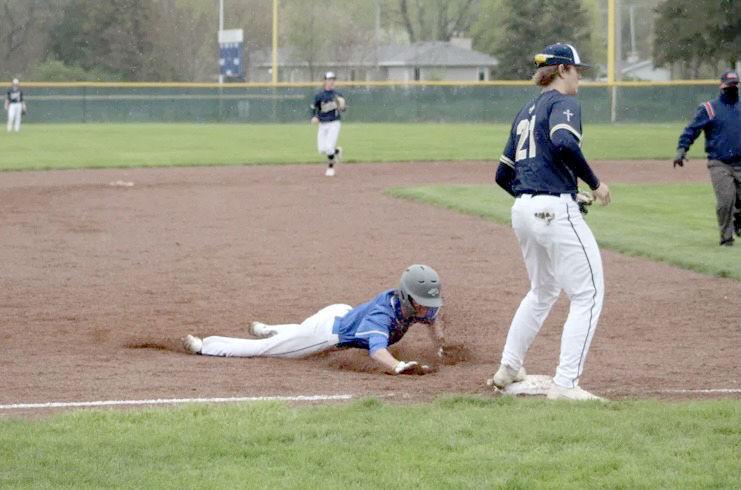 Paxton-Buckley-Loda
Volleyball seniors were honored as the Panthers closed the season with a 25-16, 25-15 win against Clifton Central: (left to right) Hannah Schwartz, Anna Wesslund, Brooke Walter, Makayla Klann, Makenna Klann, Baylee Cosgrove, Jasmine Miles and Jaden Bender. The baseball team beat Bloomington Central Catholic 11-1 with Brett Giese on the mound (pictured: Aiden Johnson sliding into third base).
— Taylor Mennenga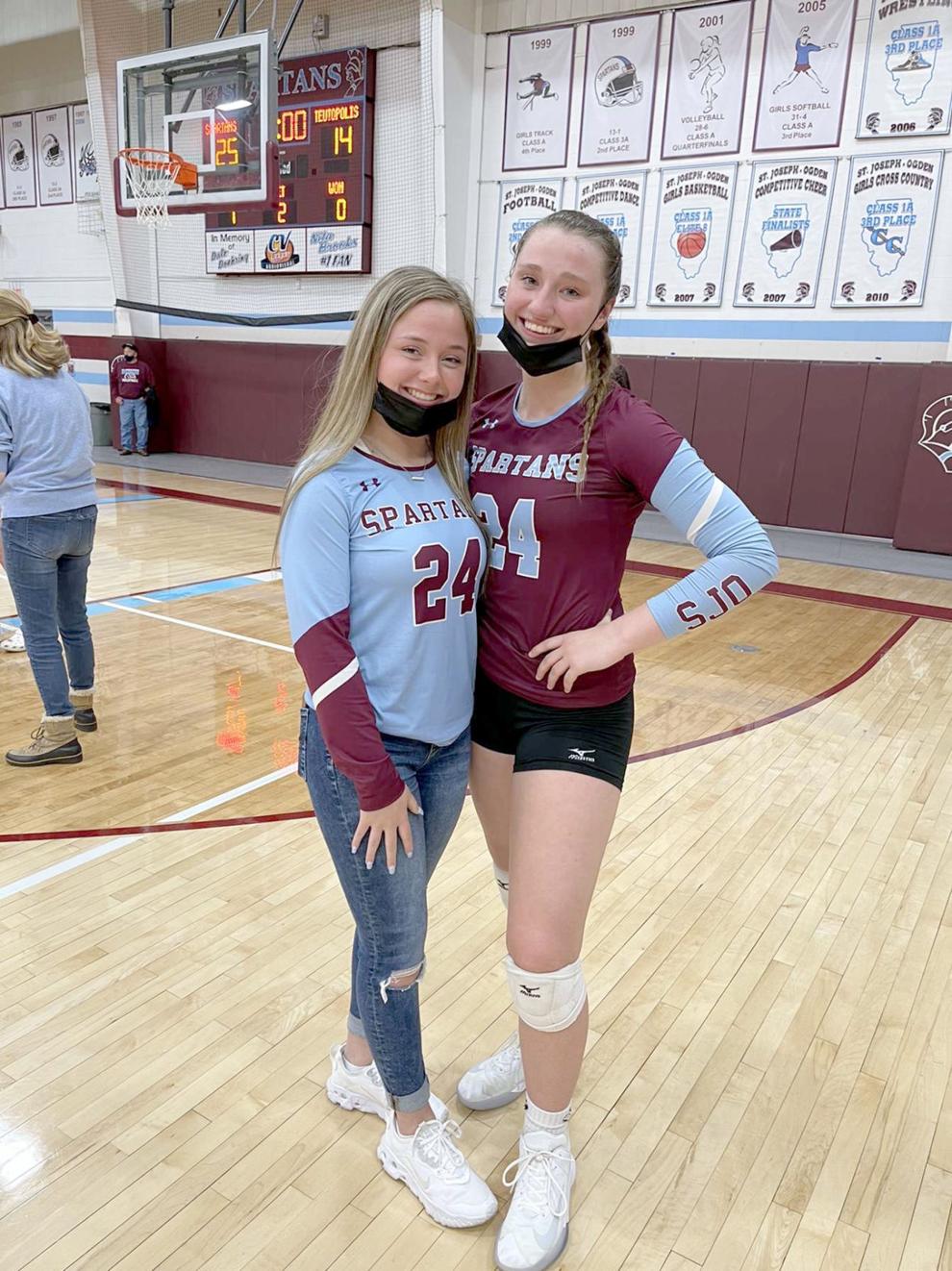 St. Joseph-Ogden
At last Friday's season-ending volleyball win against Teutopolis, seniors Issy Brooks (left) wore fellow senior Payton Vallee's jersey as a show of support. Vallee said, "One thing I will definitely miss about SJ-O volleyball is how the team is truly a family. Everyone, including the coaches, treats each other like family which is a huge reason why it is a successful program."
— Kylie Duckett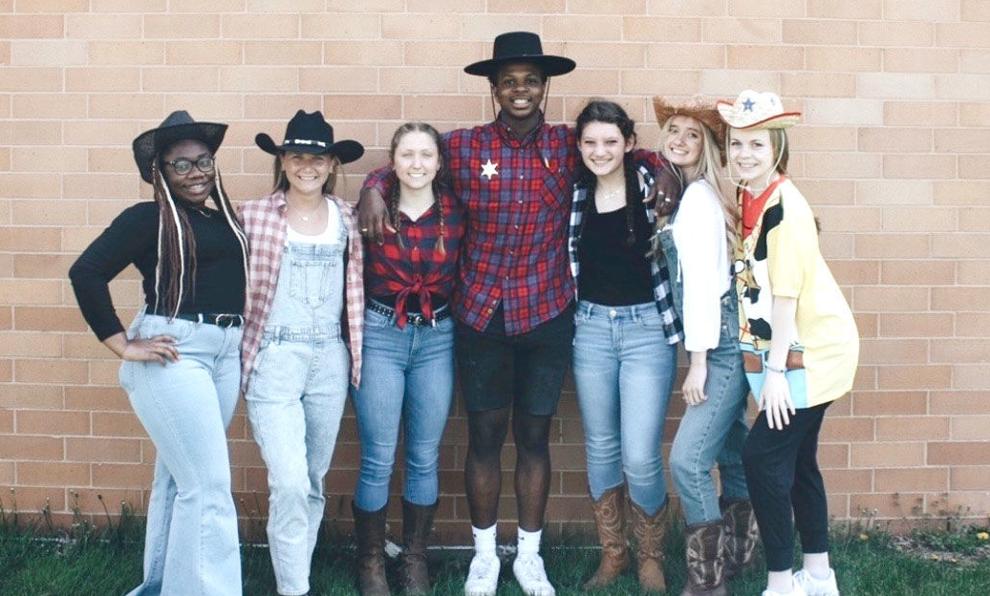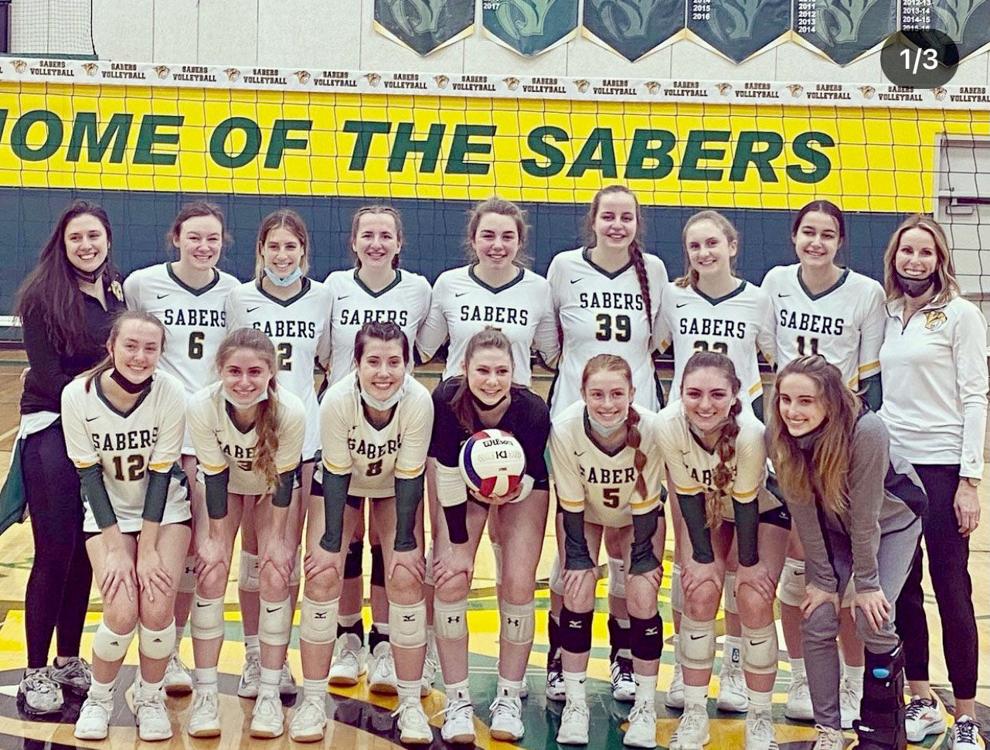 St. Thomas More
Due to COVID-19, there was no prom for juniors and seniors. Instead, the school leaders came up with a Spirit Week. For Tuesday's Western theme, seniors Chioma Okolo, Tatum DeVriese, Bridget Delorenzo, Averi Hughes, Arianna Roessler, Emma Brunson and Emily Goad sported cowboy hats and boots. Also, the volleyball team closed its season with a win against Bloomington Central Catholic for the Illini Prairie Conference championship. Going out in style: seniors Maris Green, Elise Henkel, Maci Walters and Kylie Hopper.
— Maci Walters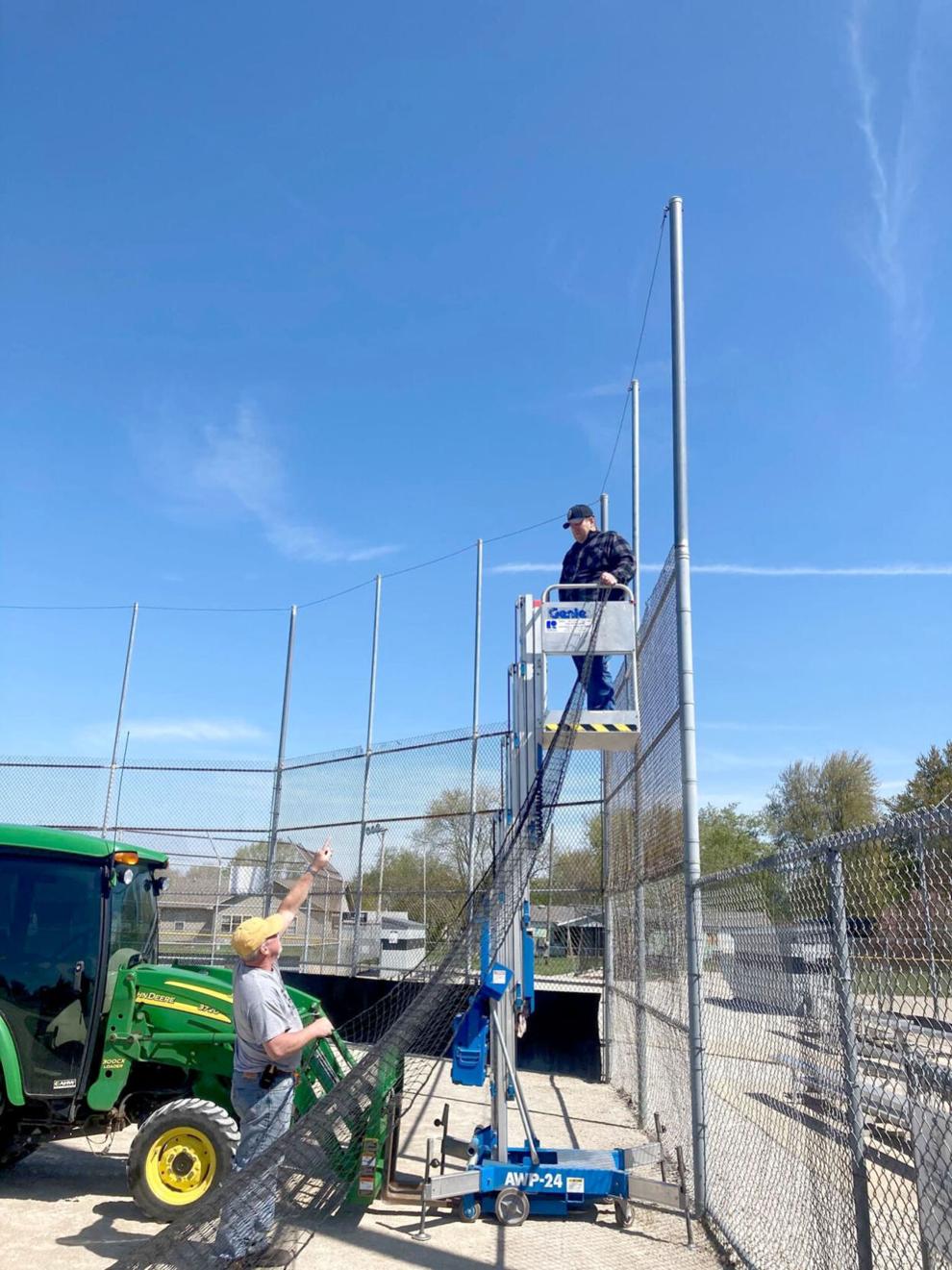 Salt Fork
In preparation for the final sports season of the school year, Darryl Dickelman and Ryan Taylor installed the new softball backstop net.
— Olivia Chew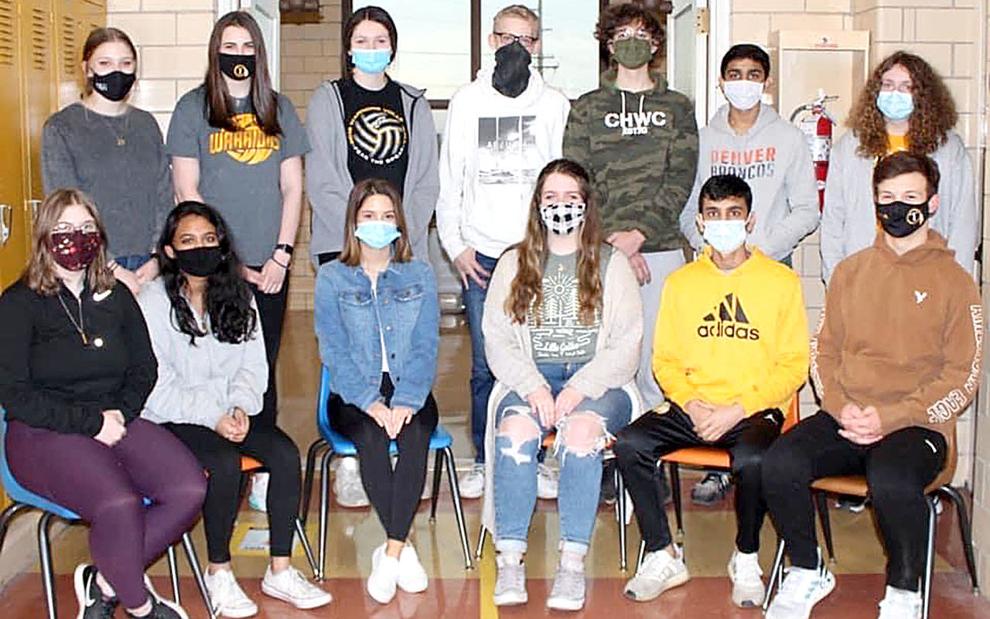 Tuscola
A total of 13 students competed in the regional math competition and placed first or second in four out of six team competitions.
— Ava Cothron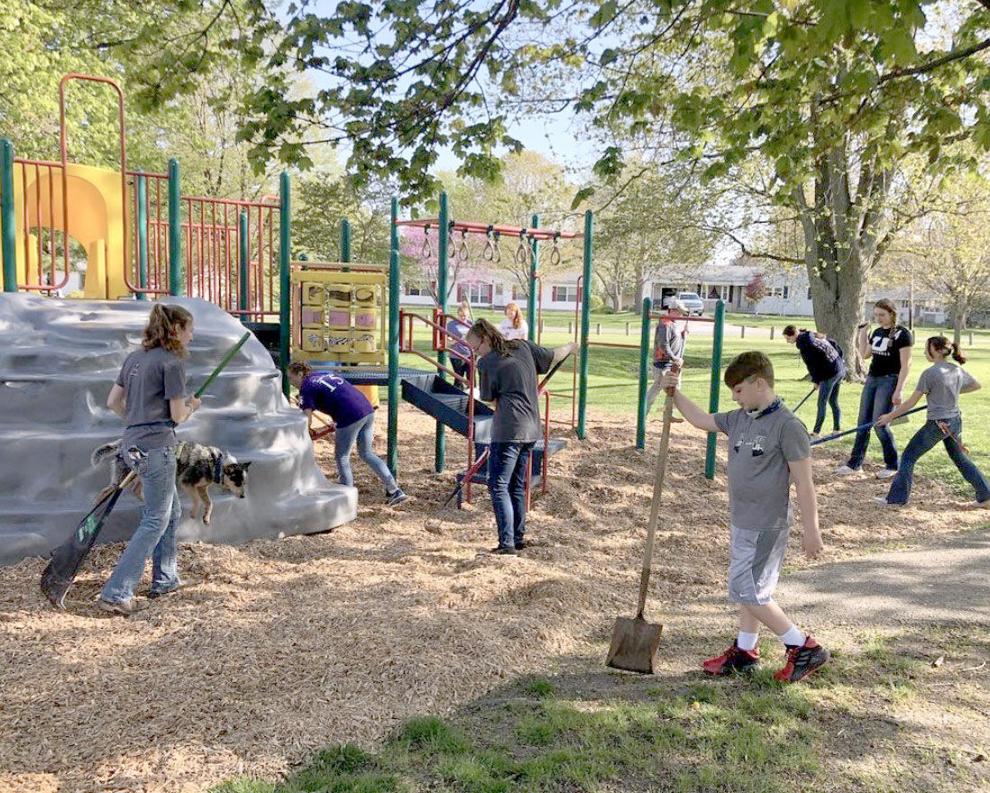 Uni High
On Wednesday, National Art Honor Society (NAHS) held a jewelry-making workshop. Seniors May Yang and Katie Powers organized the event. Students paid $5 for a jewelry-making kit, filled with tools to make necklaces and earrings. Pictured: Yang's offerings.
— Charlotte Ebel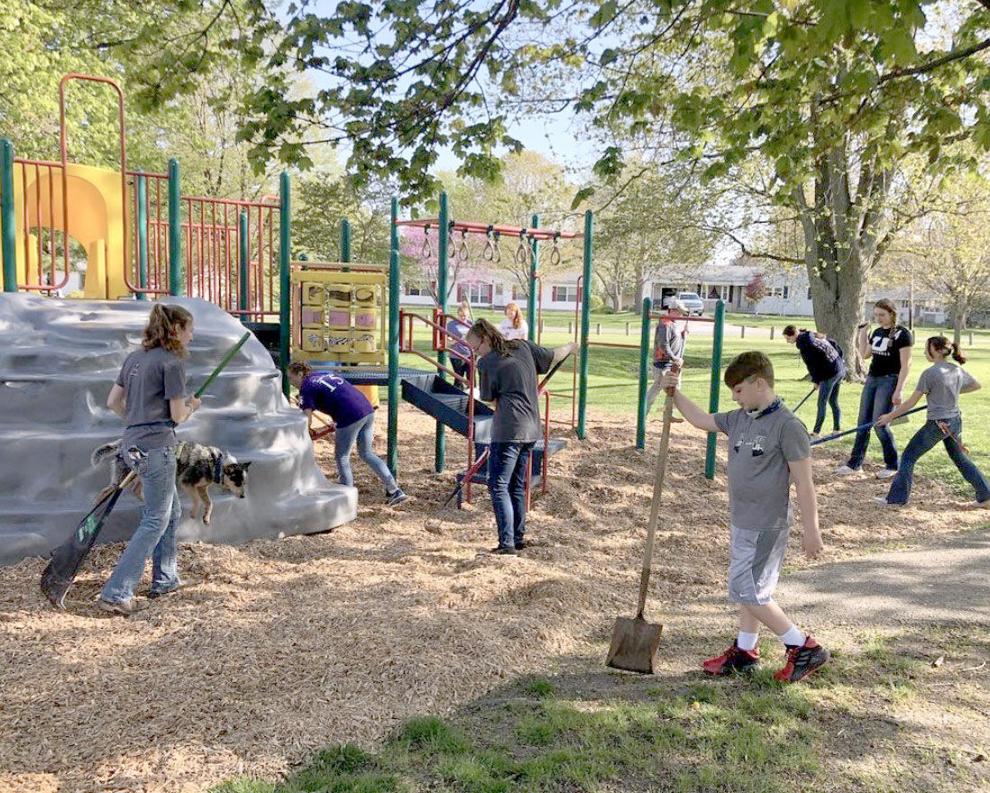 Unity
FFA members spread mulch around Tolono's West Side Park for a community service project boosted by a $500 grant from Farm Credit.
— Malia Fairbanks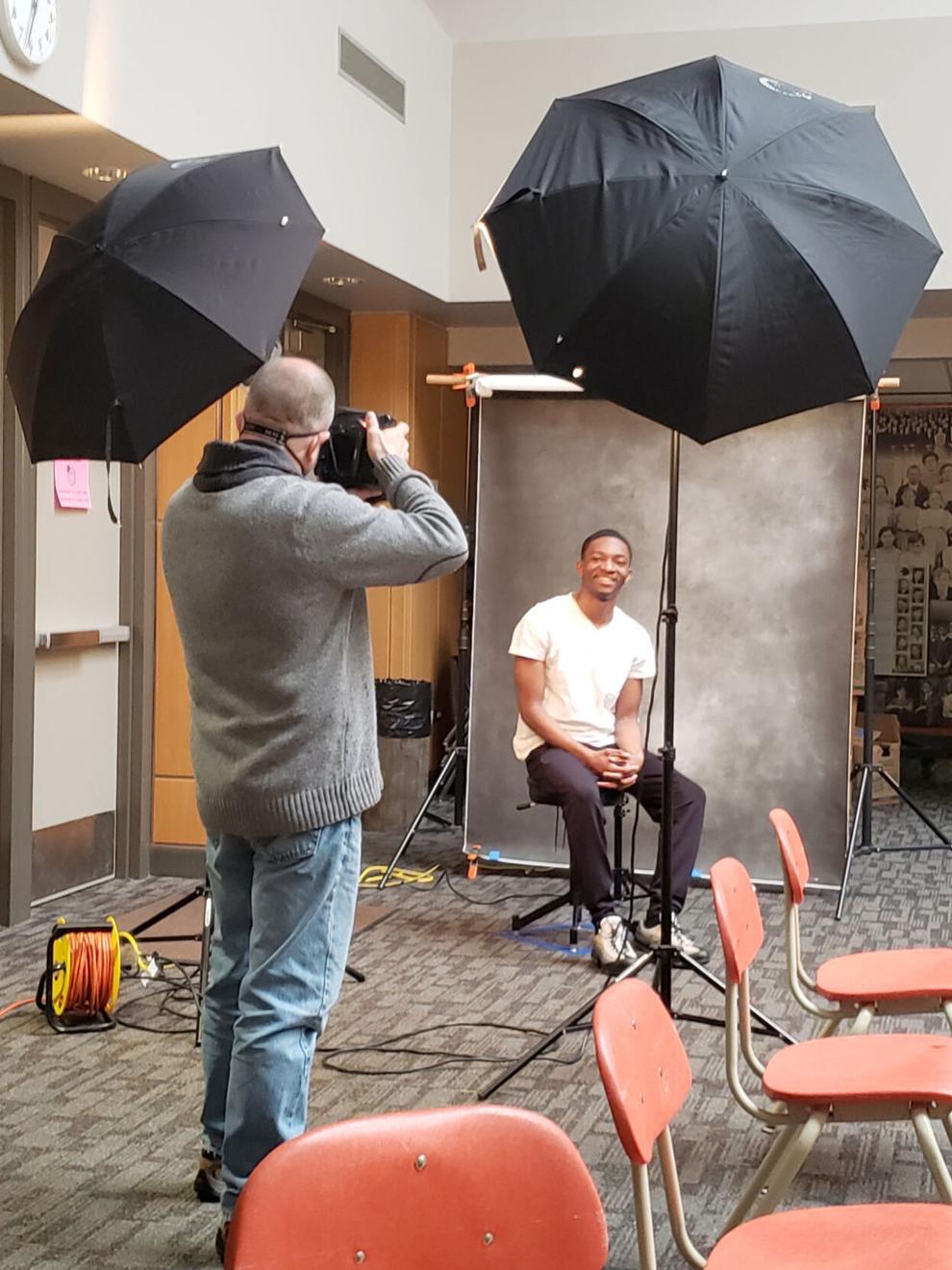 Urbana
Sophomore Jakhi Williams smiles for the camera for his yearbook portrait taken by Jon Dessen of Illini Studios. With social distancing and sanitation (and a lot of help from the maintenance staff and administration!), the Rosemary staff was able to hold in-person yearbook portraits despite remote learning.
— Jose Alvarez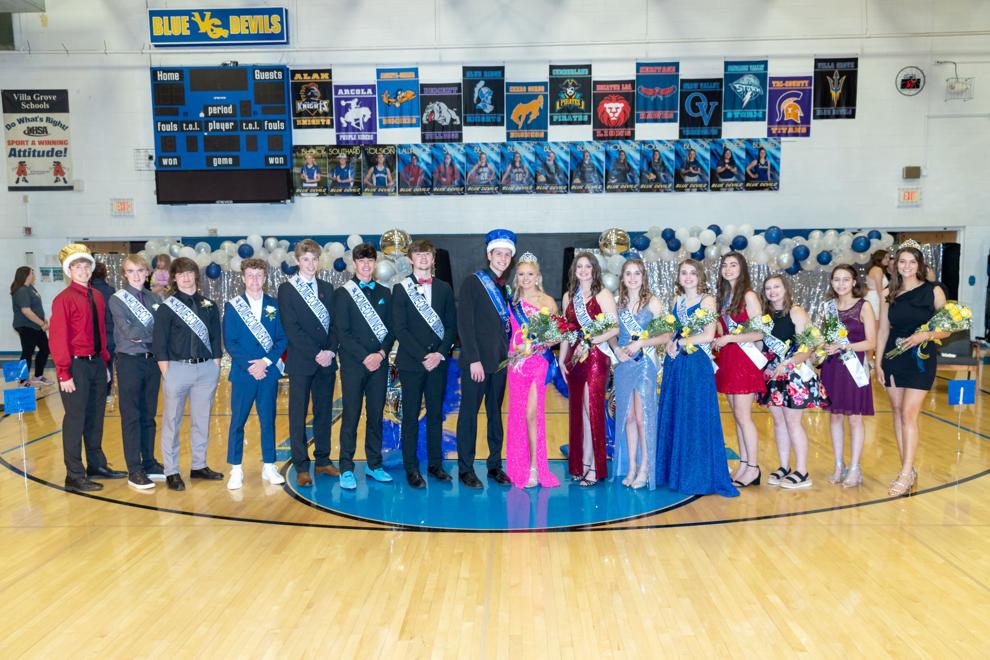 Villa Grove
The school celebrated homecoming last week, including Saturday's coronation. The homecoming court, left to right: Erik Sorenson, Austin Zoch, Parker Stevens, Ashton Harrison, Jake Eversole, Carson Howard, Logan Nohren, Daniel Olson, Kyleigh Block, Madison Burwell, Alexa Howard, Lydia Howard, Jobeth Crafton, Emma Bratten-Noice, Jeryn Bennet and Grace Hutchison.
— Daniel Olson

Westville
Students celebrated Earth Day by picking up trash around a village park.
— Bryce Burnett