2020-21 High School Confidential: Week 7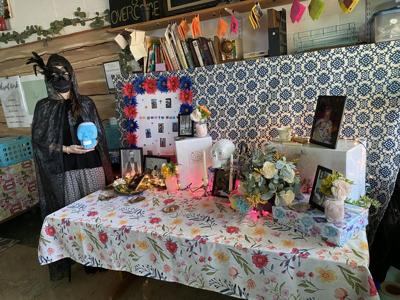 Welcome to Year 5 of High School Confidential, an award-winning project made possible by aspiring student journalists from every corner of our circulation area. Each Friday through May, they'll tell us what's happening in their hallways at news-gazette.com.
Once a week, we'll hand over our Snapchat account (News-Gazette) to our correspondents for behind-the-scenes tours.
Feeback? Email N-G/VP Jim Rossow at jrossow@news-gazette.com.
This year's panel:
— Reese Anderson, Chrisman
— Jose Alvarez, Urbana
— Briana Ballard, Academy
— Chloe Becker, DeLand-Weldon
— Jada Bonam, Centennial
— Lexi Breymeyer, Hoopeston Area
— Bryce Burnett, Westville
— Raegan Cheek, ALAH
— Olivia Chew, Salt Fork
— Cassandra Colmenares, Academy
— Riley Combes, Monticello
— Hayden Copass, Georgetown-Ridge Farm
— Ava Cothron, Tuscola
— Kate Cramer, Mahomet-Seymour
— Aaliyah Denius, Oakwood
— Kylie Duckett, St. Joseph-Ogden
— Charlotte Ebel, Uni High
— Malia Fairbanks, Unity
— Andrew Ferguson, Fisher
— Hailey Gadbury, Bement
— Haven Hathaway, Gibson City-Melvin-Sibley
— Leilani Islam, Danville
— Fabiola Jaramillo, Arcola
— Kitt Johnson, Schlarman
— Audrey Kaeb, Cissna Park
— Jordin Lucht, Milford
— Mason McMasters, Armstrong-Potomac
— Taylor Mennenga, Paxton-Buckley-Loda
— Morgan Miller, BHRA
— Daniel Olson, Villa Grove
— Tony Owen, Rantoul
— Kitty Rossow, Central
— Anna Sanders, Heritage
— Emerson Tarr, LeRoy
— Felicity Tuan, Judah Christian
— Maci Walters, St. Thomas More
On to this week's report: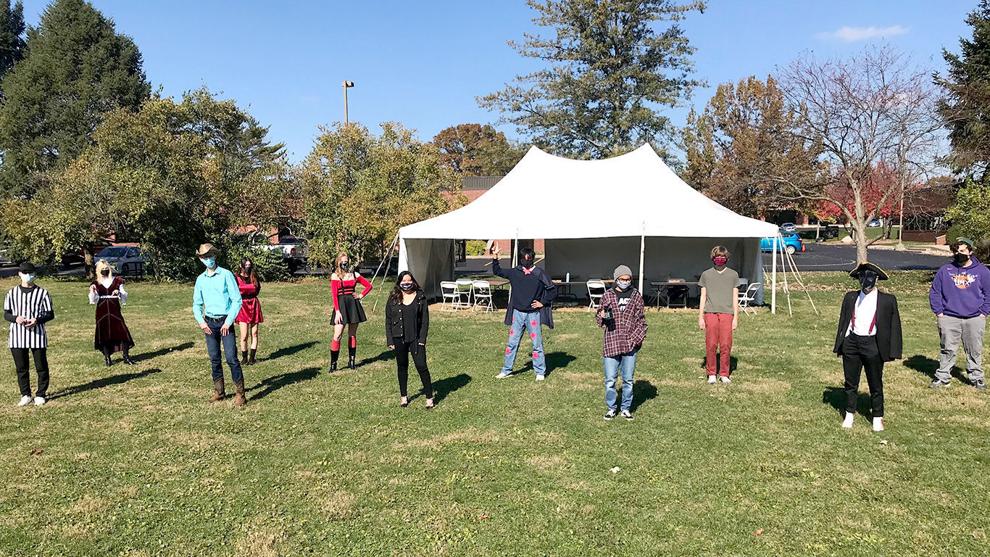 Academy High
In conjunction with the newspaper club's Spirit Week — and Halloween — juniors and seniors lined up in costume for a photo opportunity.
— Cassie Colmenares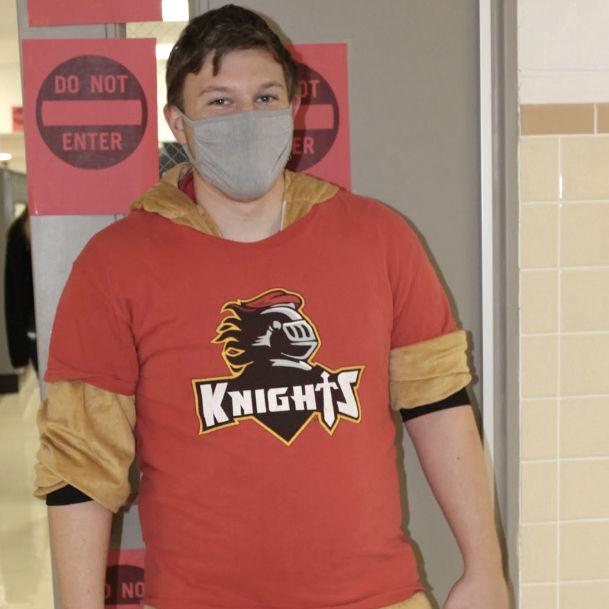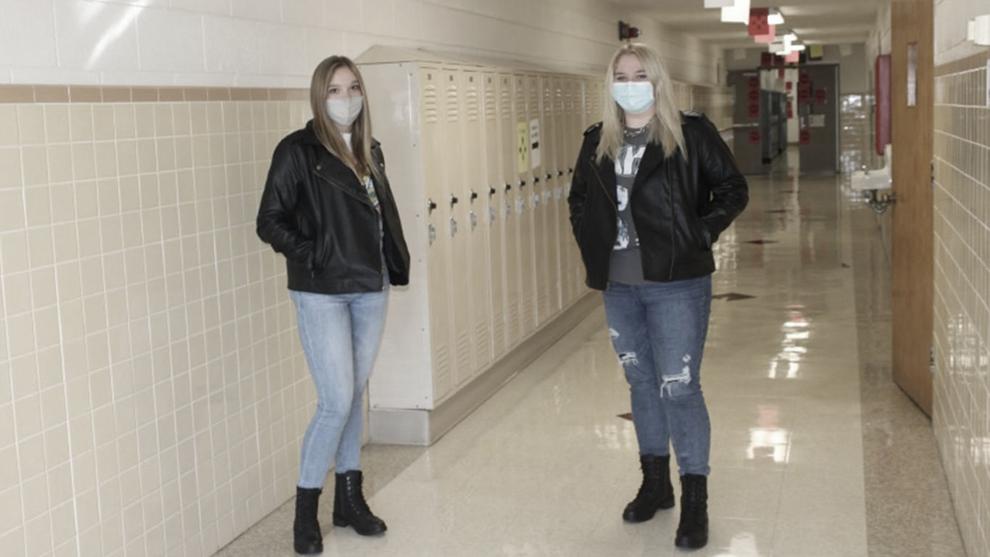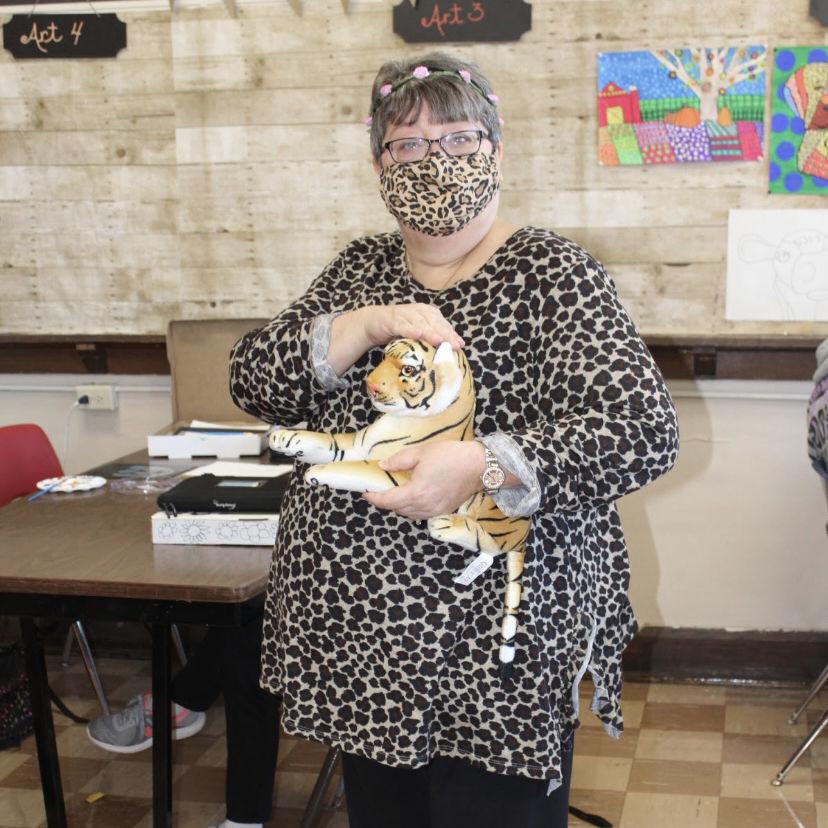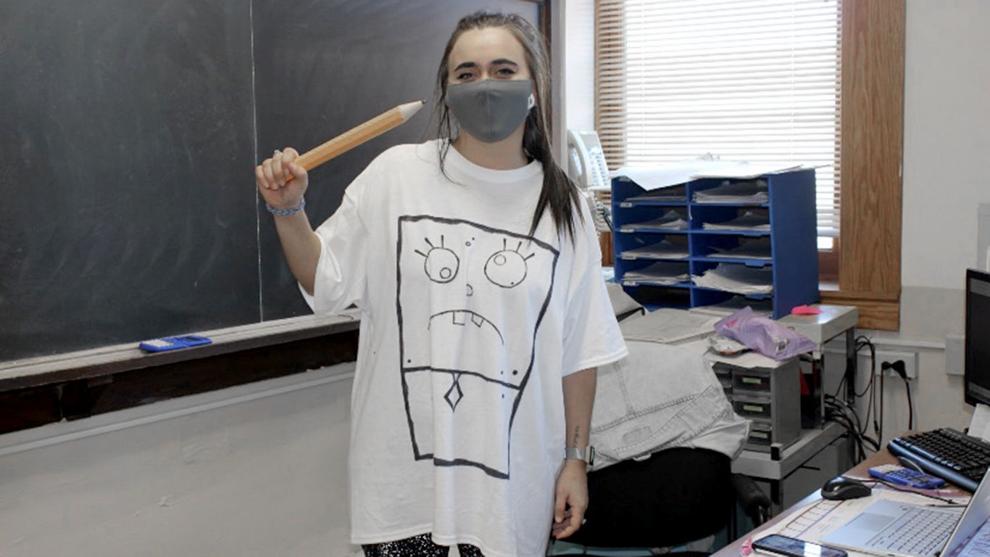 ALAH
Last Friday, students and staff wore Halloween costumes to school. Pictured (from top): Billy Fifer; Adriana Burton and Mikayla Williams; Marylisa Renfro; and Sarah Bailey.
— Reagan Cheek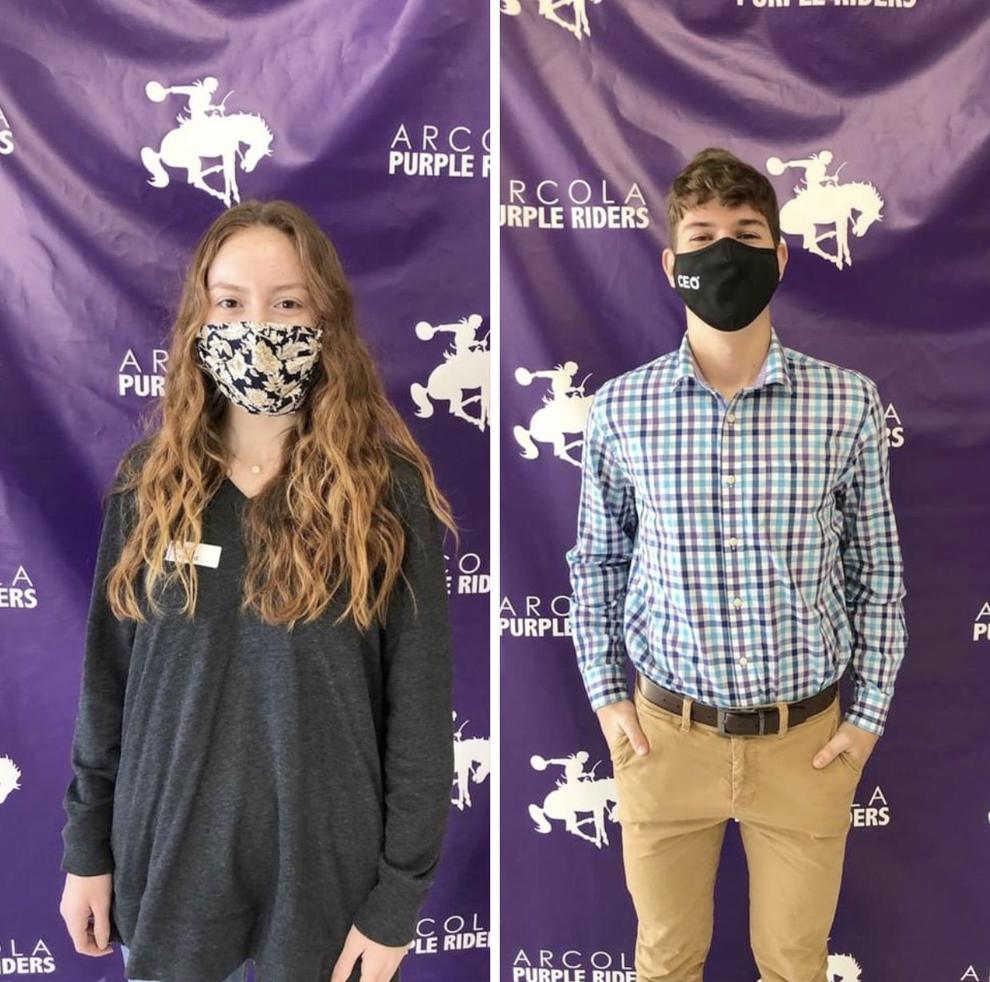 Arcola
Mae Gentry and Ilusha Budd were awarded the Daughters of the American Revolution/Sons of American Revolution awards, part of a Good Citizens program intended to encourage and reward the qualities of citizenship.
— Fabiola Jaramillo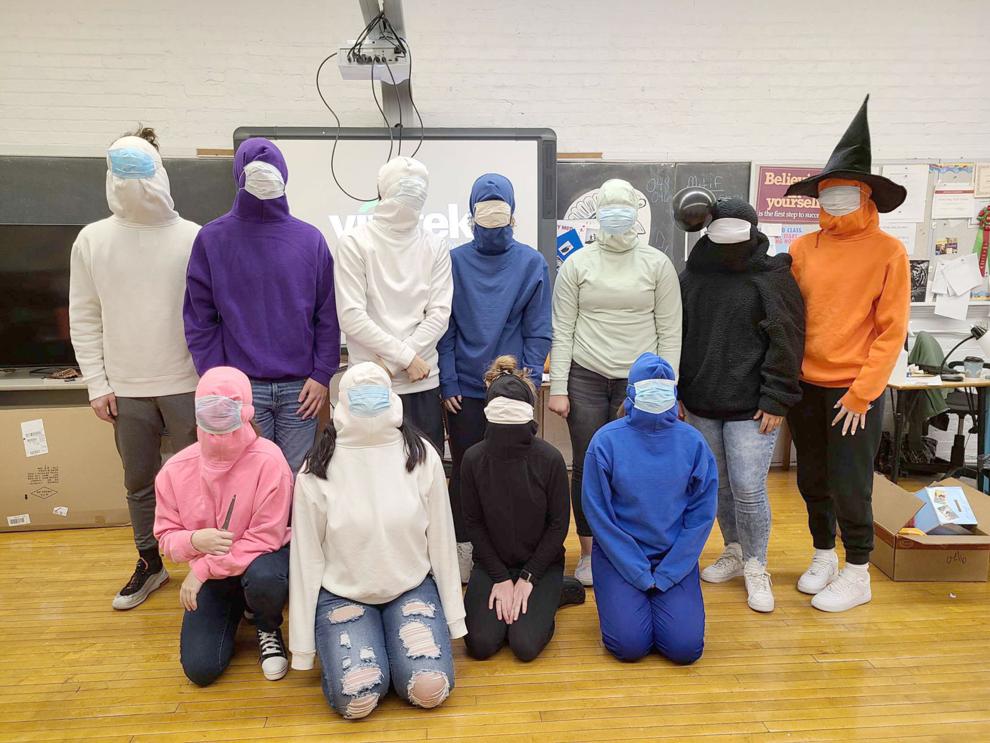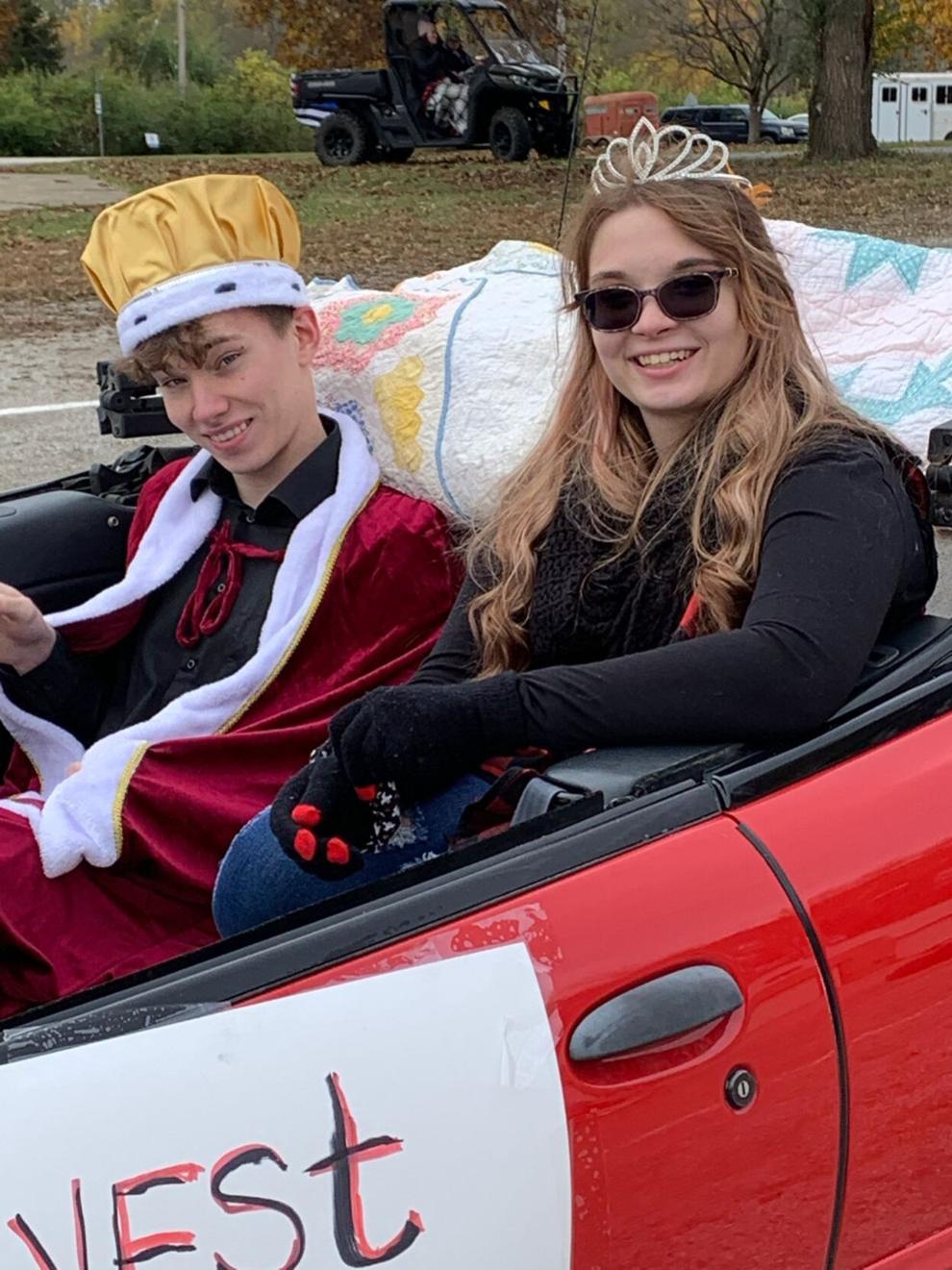 Armstrong-Potomac
Student council encouraged students to vote with money for charity on the Harvest King and Queen — Ayden Koenig and Mackenzie Wernigk (above) — in a parade Oct. 24. The $740 raised was donated to the Potomac Food Pantry. Also, Students Taking A New Direction (STAND) hosted Red Ribbon week with Hawaiian Day (Lei off drugs), Twin Day (Drugs Don't Have Us Seeing Double), Country/American Day (Give Drugs The Boot), Pajama Day (Wake Up Drug Free) and Halloween (Scare Away Drugs).
— Mason McMasters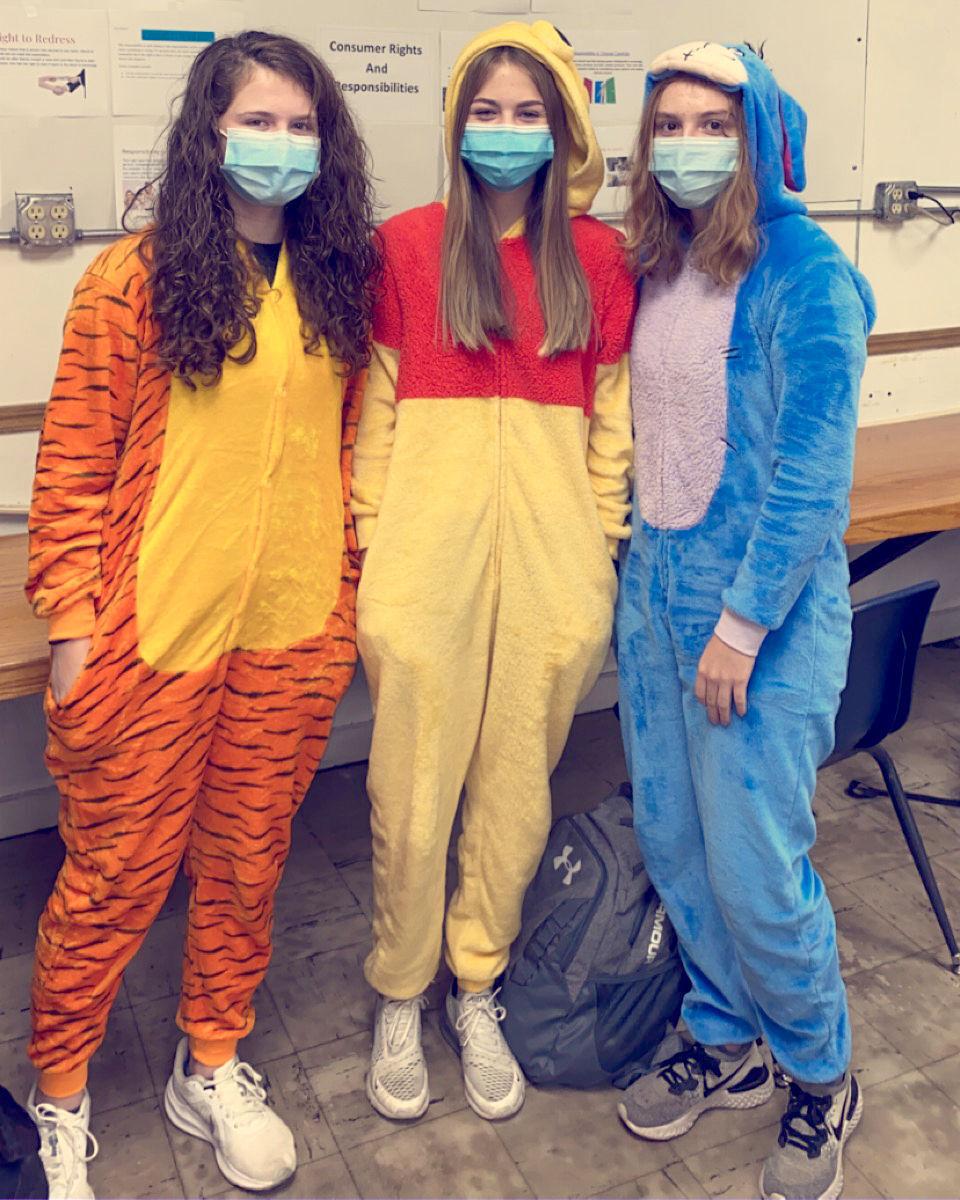 Bement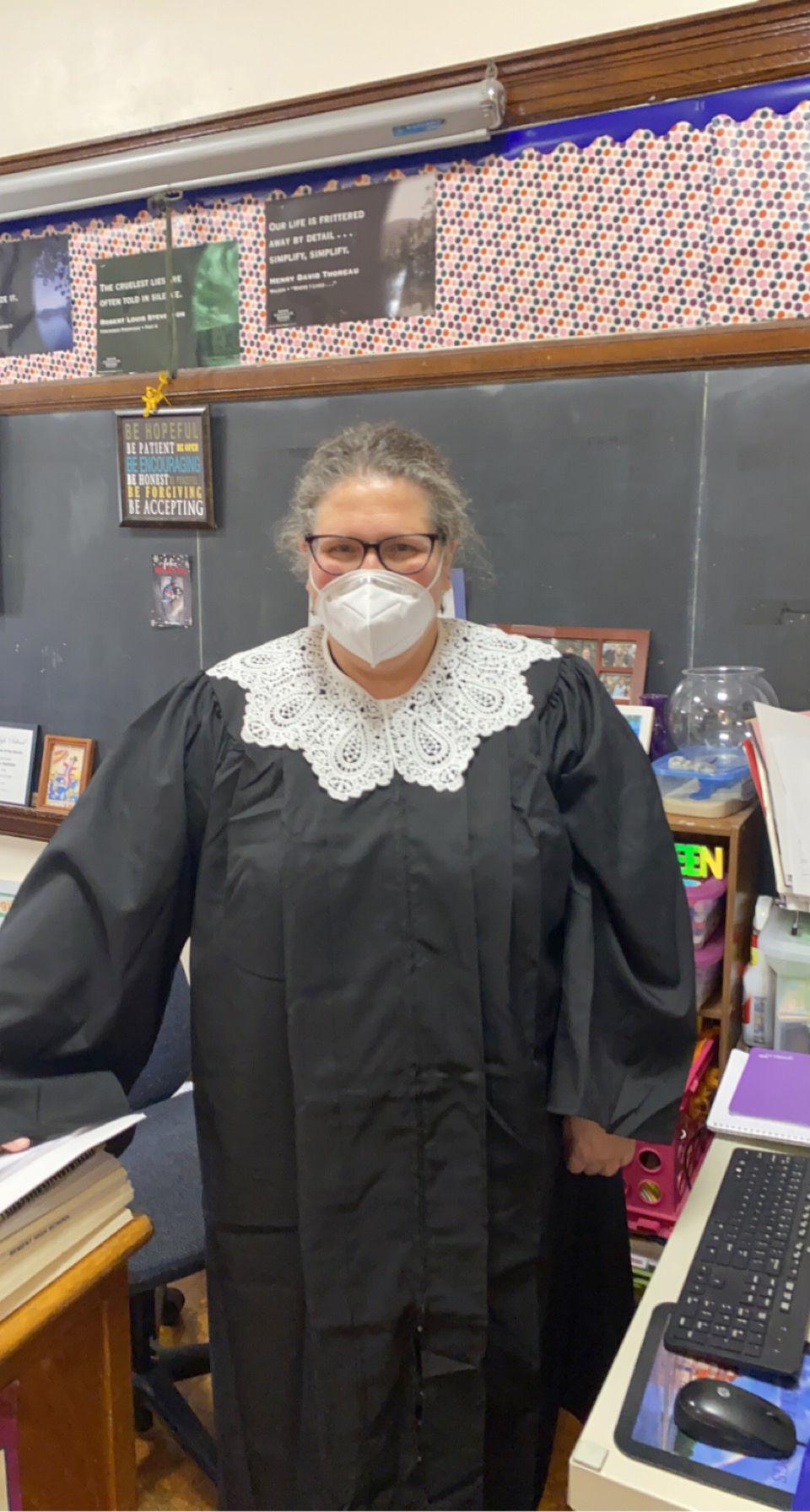 In Red Ribbon week, student council raised awareness by creating themes for dressup days, wrapping it up with a Halloween look on Friday. Students from all grades came to school dressed in their costume attire.
Pictured: Skye Tieman, Caroline Hill and Erin Rogers as characters from Winnie the Pooh and high school English teacher Melissa Applebee as Ruth Bader Ginsburg.
— Hailey Gadbury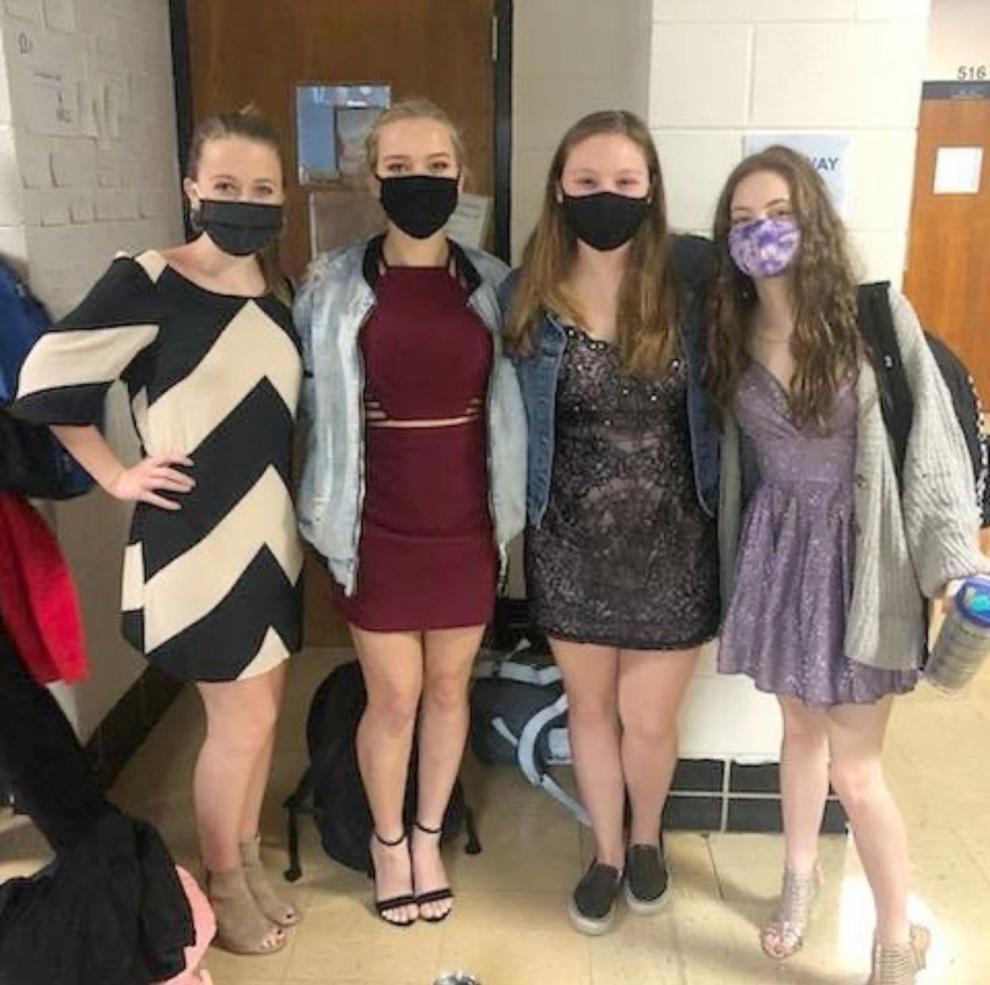 BHRA
Students and staff went all out for Camo Day, Team Tuesday, Red Carpet Ready, Throwback Thursday, and Halloween. Pictured left to right: Haley Hill, Morgan Miller, Harley Makemson and Garilynn Irwin.
— Morgan Miller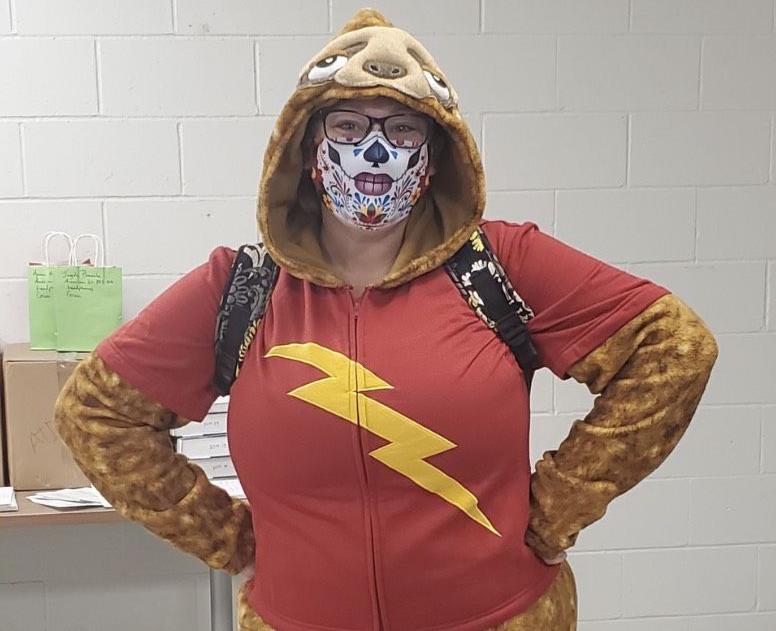 Centennial
Assistant principal Jake Elliott and physical education teacher Katlynn Searby dressed for Halloween during remote learning.
— Jada Bonam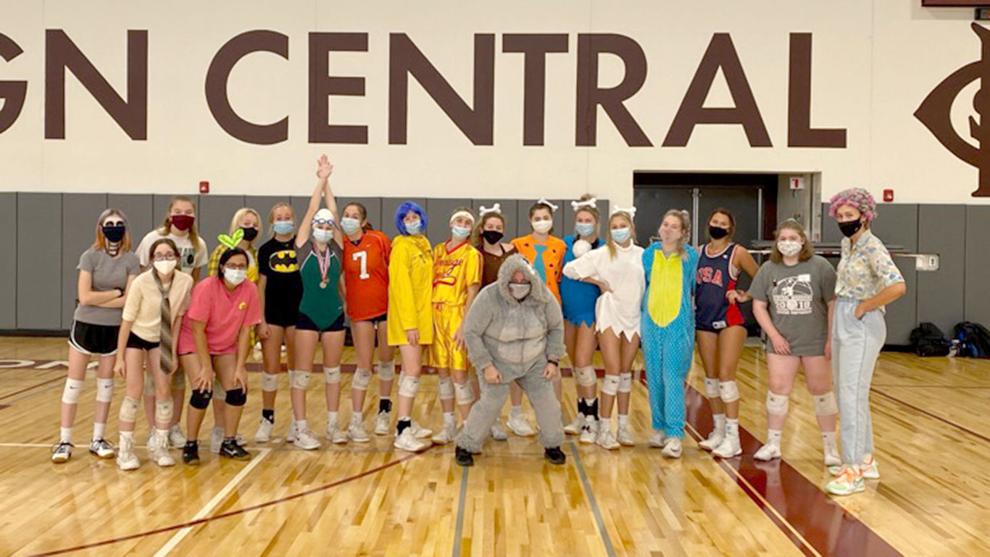 Champaign Central
To celebrate and conclude a month's worth of workouts, the volleyball team dressed in costumes last Friday. From left: Maddy Orlie-Frost, Ava Borbely, Brooke Hasenstab, Jiya Patel, Cricket Wagner, Candace Wilund, Kat Wagner, Meg Rossow, Kitty Rossow, Abby Barger, Claire Boettcher, Nicole Winkler, Riley Anton, Lauren Cassidy, Olivia Gustafsson, McKenna Crawmer, Bri Beckler, Ellen Loftus and Katy Shockey.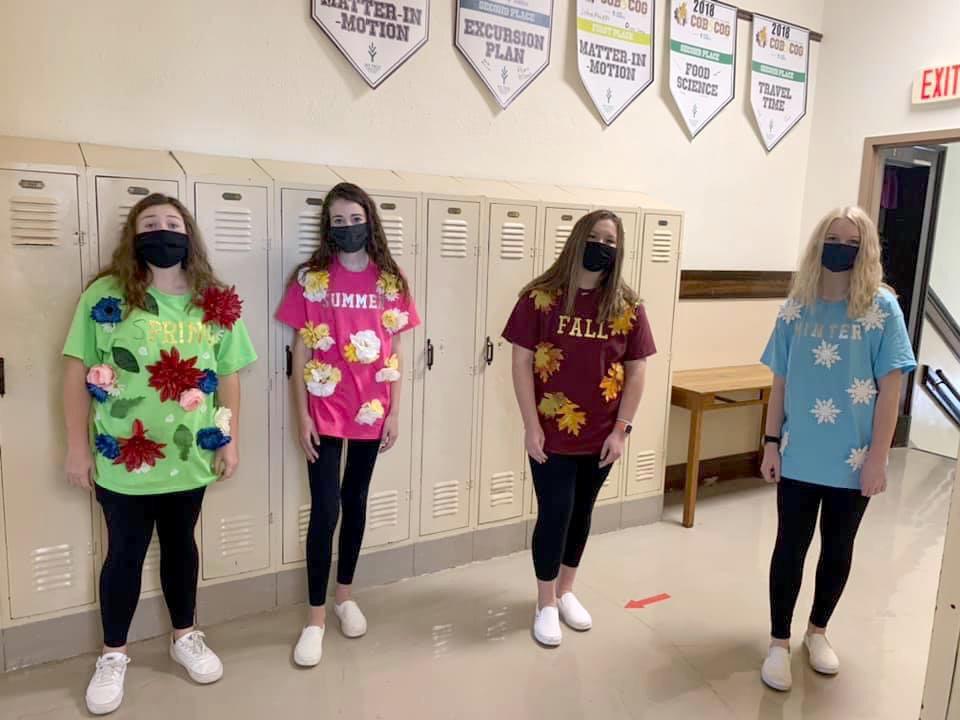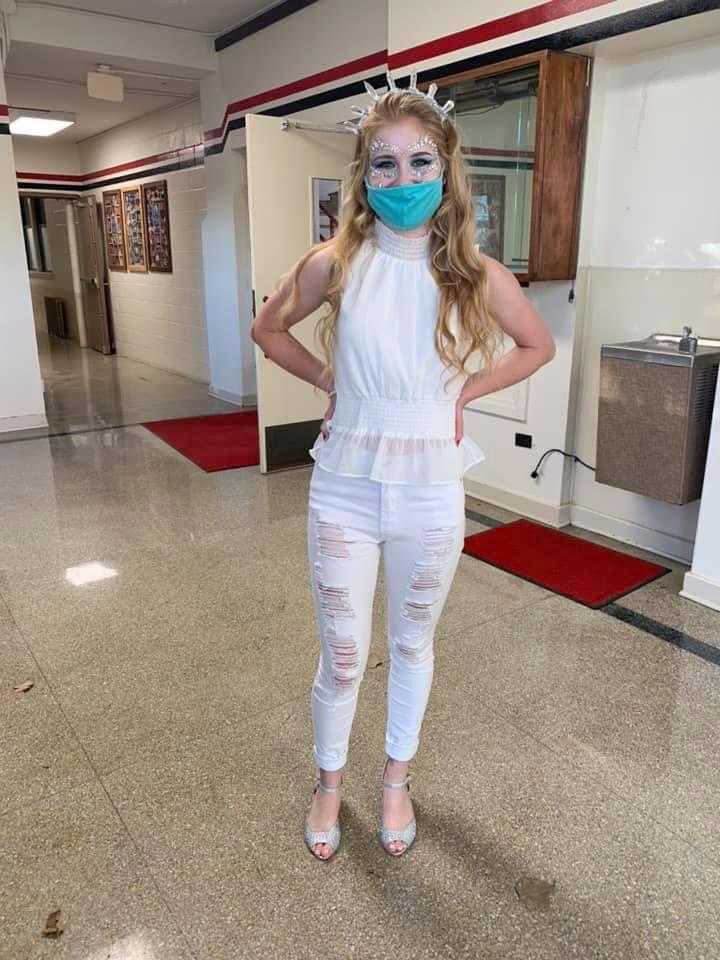 Chrisman
Students wore Halloween costumes last Friday, including, left to right) Addison Phipps, Sydney Tevebaugh, Piper Knight and Olivia Radke as the seasons; and Lindsey Franz as an ice princess.
— Reece Anderson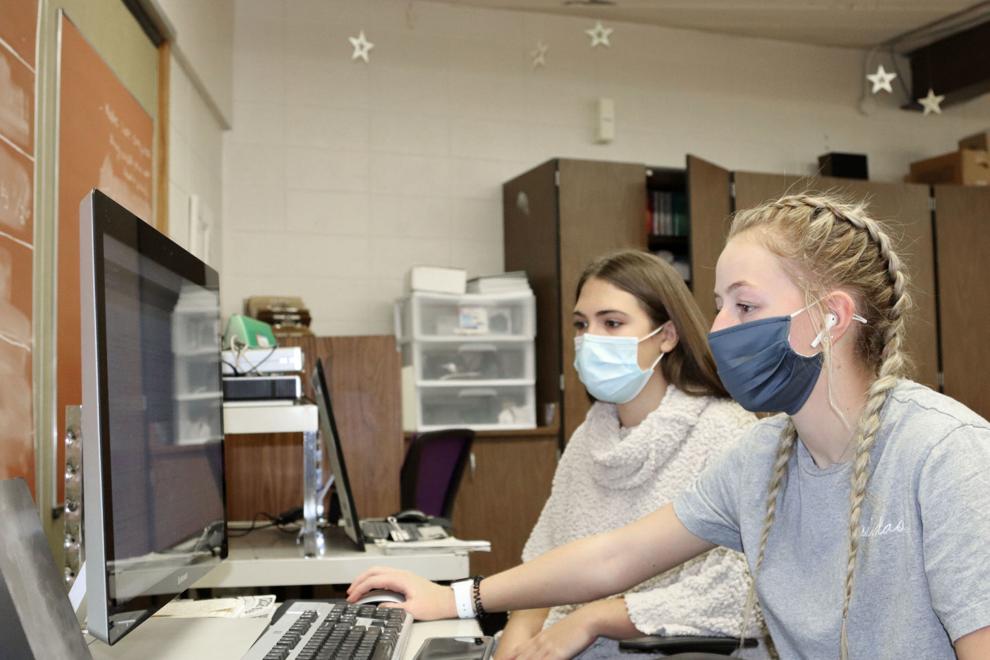 Cissna Park
Mikayla Knake and Emma Morrical and the rest of the yearbook staff have been working hard to get pictures of everyone to document a crazy year.
— Audrey Kaeb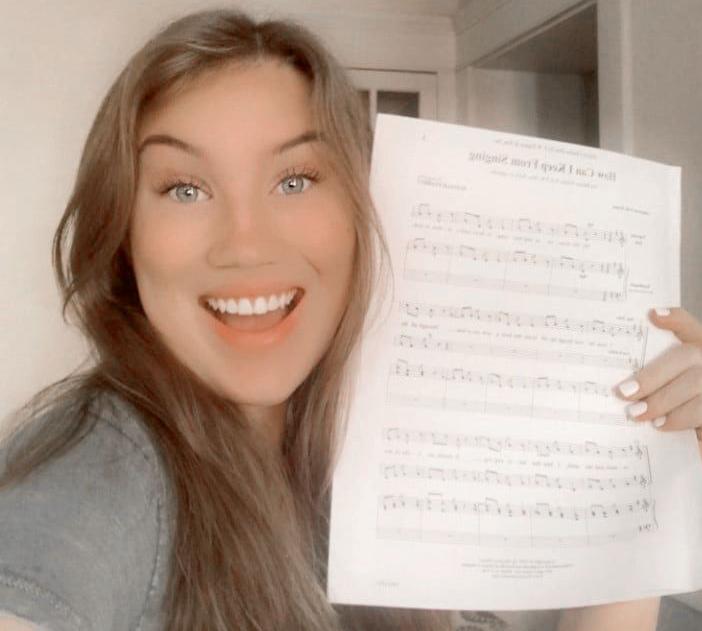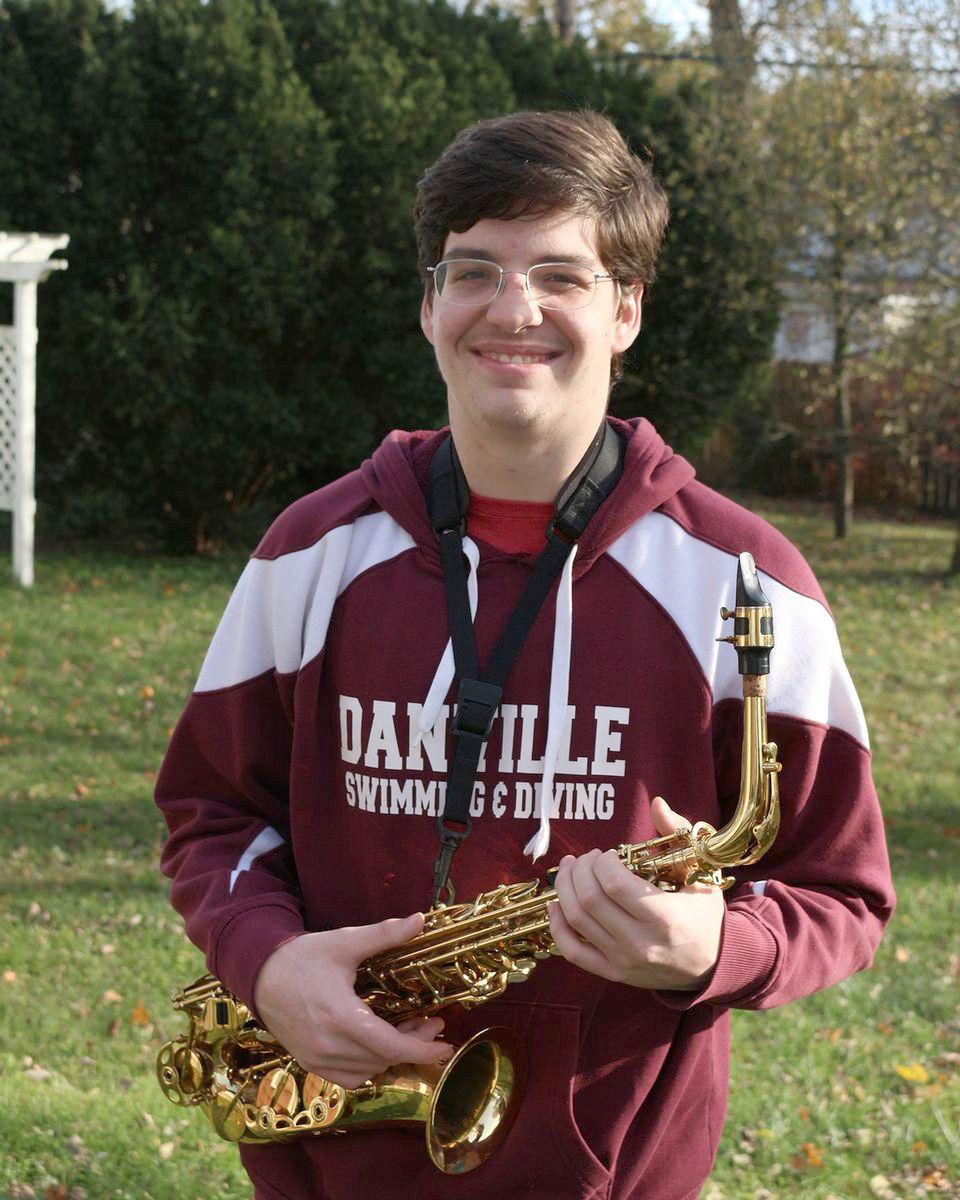 Danville
As the school shifted back to in-person learning, band members continued to excel: senior Jadyn Hess (holding music sheet), junior Dominic Kelly and freshman Lilian Kelly made district performing music ensembles.
— Lani Islam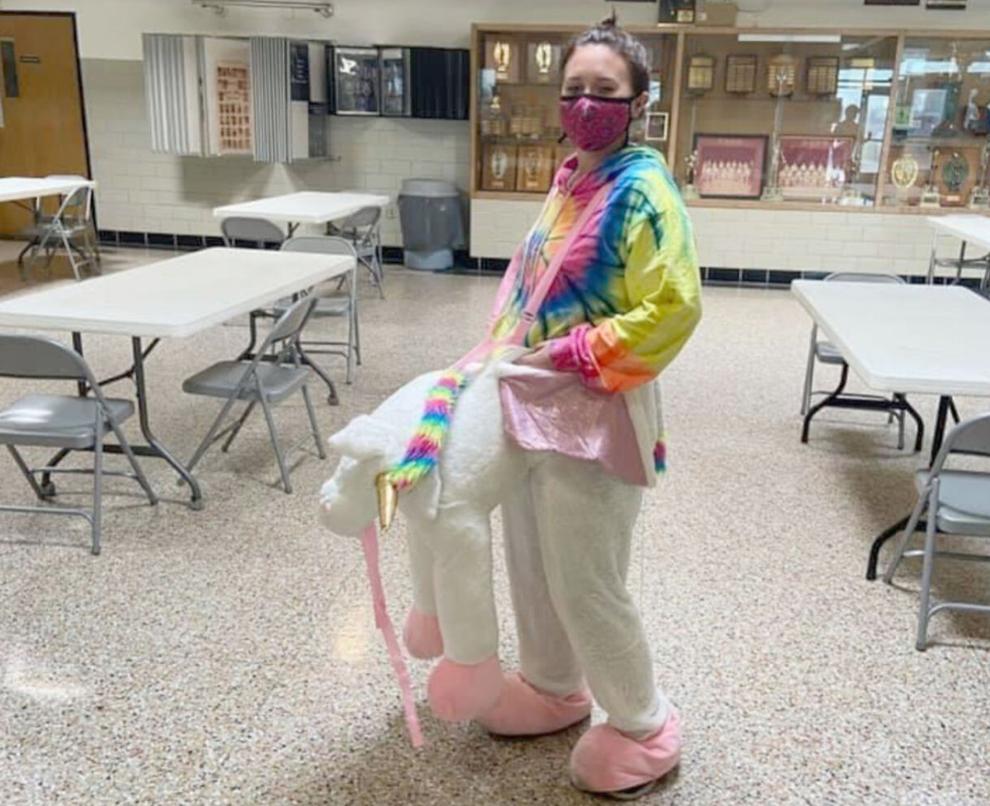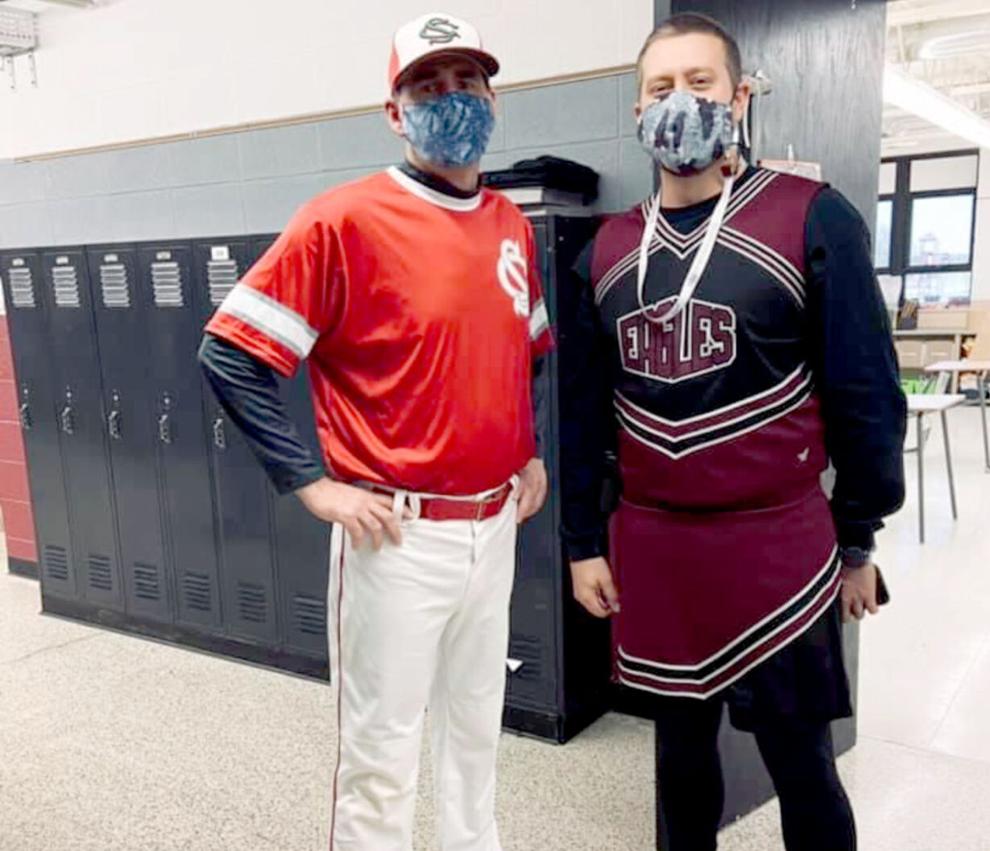 DeLand-Weldon
On Friday, students and staff dressed up for Halloween. Top: Launa Williams. Bottom: Steve Hopper and Matt Goldman.
— Chloe Becker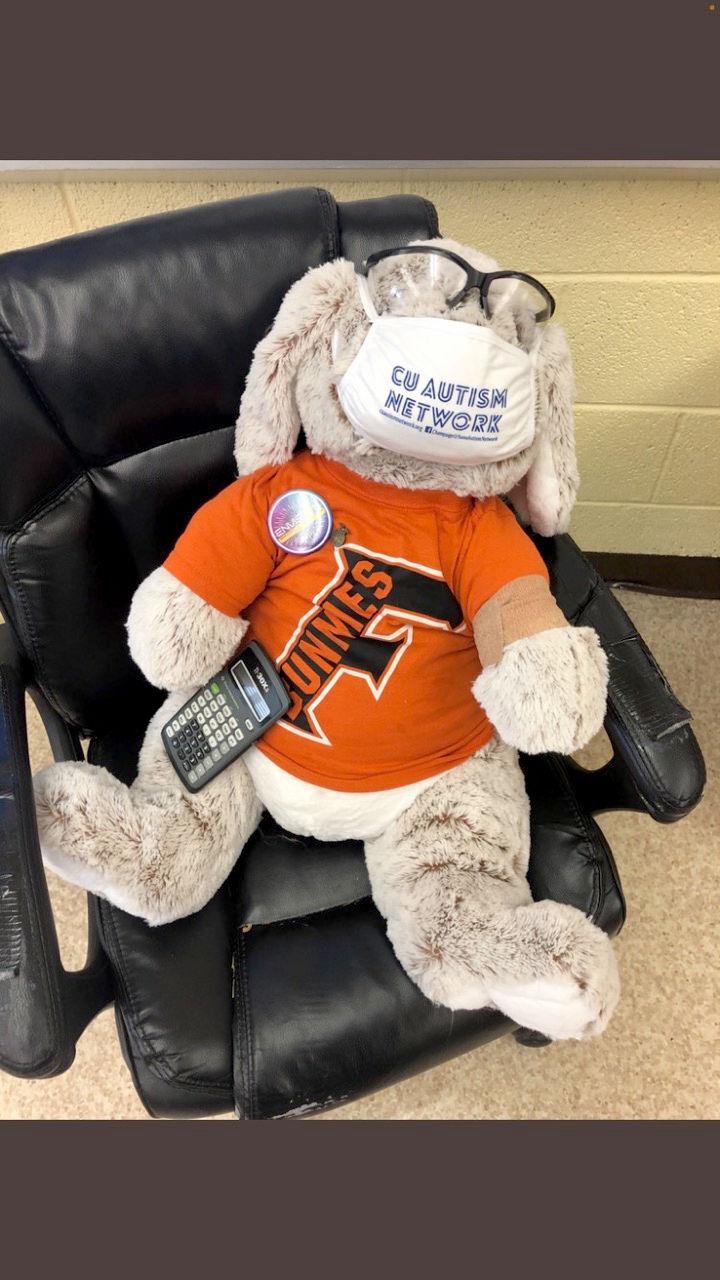 Fisher
Billie Bunnie, a new addition at the school, switches classrooms every week. At each stop, he gets a new item to take with him to the next classroom.
— Andrew Ferguson

Gibson City-Melvin-Sibley
Spanish 4 students and teacher Lori Fraisher conduct business via Google Meet. GCMS plans to return to in-person starting Nov. 9.
— Haven Hathaway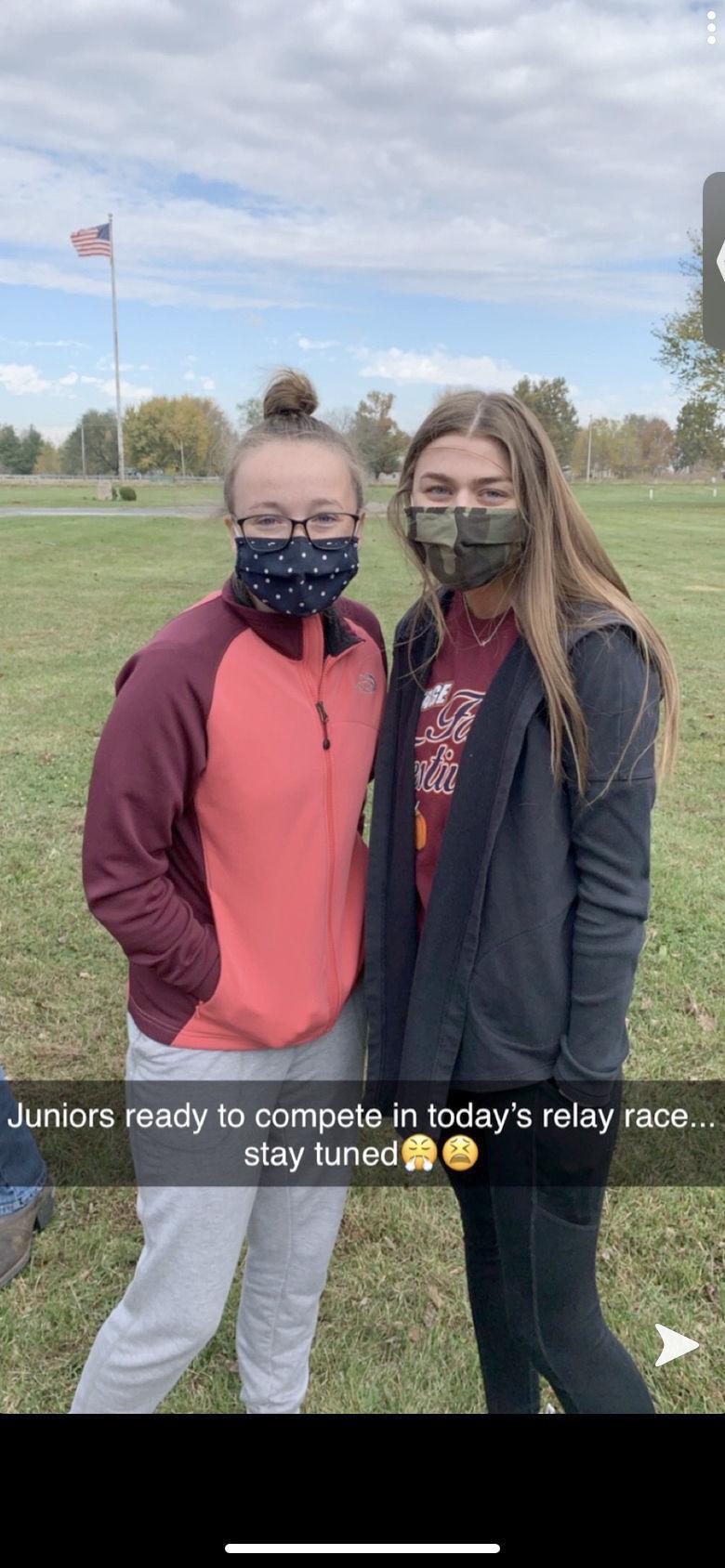 Heritage
Fall Festival was put on by student council in place of homecoming. The week included dress-up days and competition between classes. Jackson Tatar and Audrey Hancock were voted Fall Festive King and Queen. Pictured: Maddy Mahaffey and Alyson Davis, representing the junior class, ready to compete in a scavenger hunt that played out on News-Gazette Snapchat.
— Anna Sanders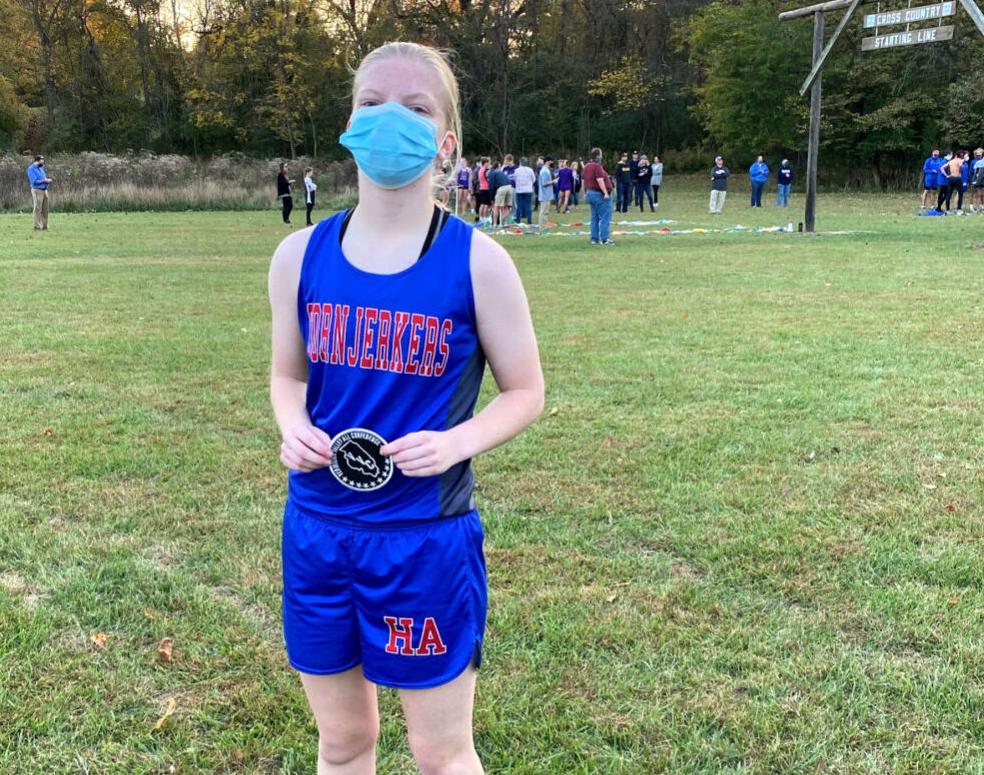 Hoopeston Area
Allie Pickett advanced to the sectional cross-country meet in Elgin. She was coached by Erika Seidel.
— Lexie Breymeyer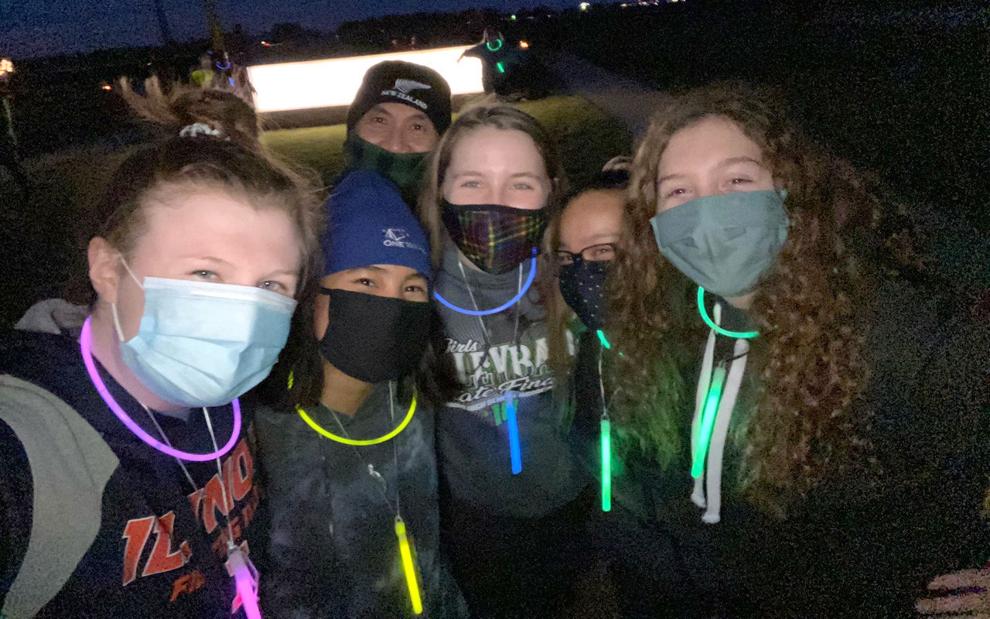 Judah Christian
Last Wednesday, students and teachers enjoyed time together roasting s'mores and singing campfire songs at the Field of Dreams in Champaign. The night ended with a game of "Capture the Flag." Pictured, left to right: Ashley Combs, Paula King, Caesar Talili, Ella Carder, Selah King, and Lydia Lowry.
— Felicity Tuan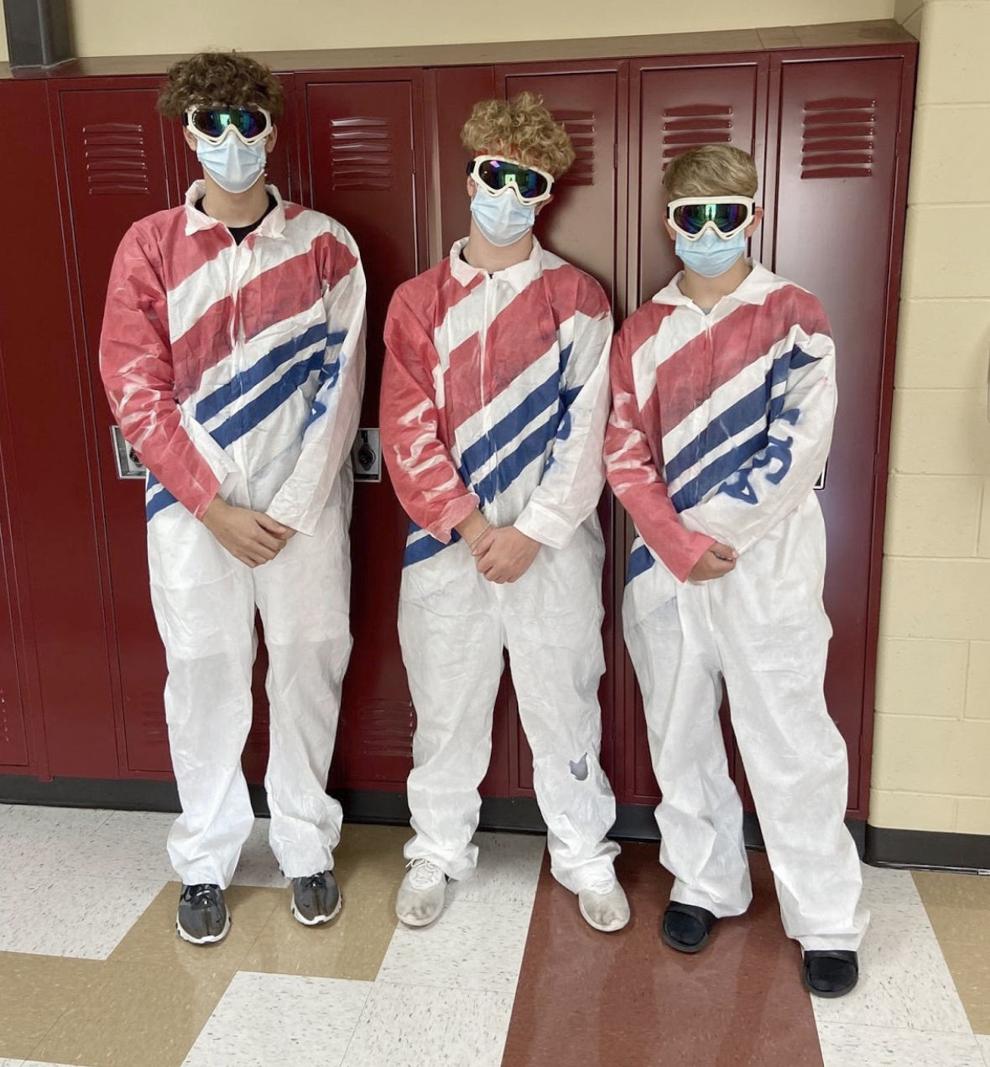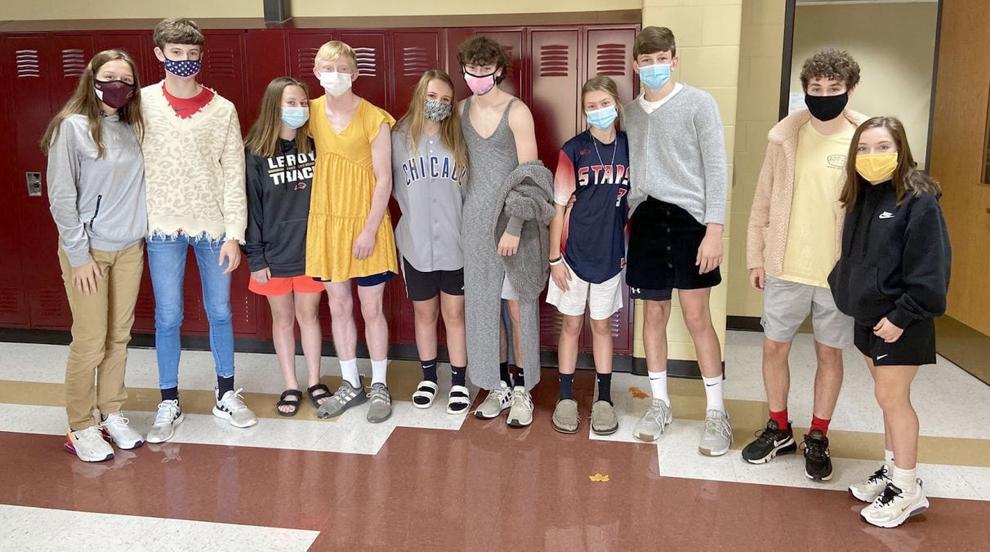 LeRoy
Many students went above and beyond to dress up for Halloween and compete in contests. Principal Jeff Baughman did, too, donning a nine-foot chicken costume and doing the chicken dance during lunch periods. Top: Aiden Ross, Tyson Brent, Kyler Ford; above: Molly Buckles, Braden Loy, Lauren Bossingham, Brody Bennett, Brooklyn Spratt, Nate McKight, Haley Cox, Jasper Tarr, Matt Stuepfert and Becca Lehr.
— Emerson Tarr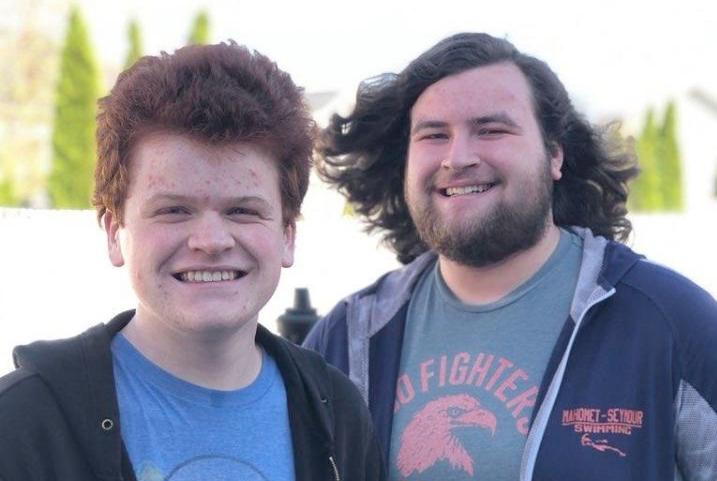 Mahomet-Seymour
The Scholastic Bowl team placed 16th out of 42 teams at its most recent event. Club sponsor Terry Koker spotlighted brothers Evan and Colin Diercks (left to right), who placed 25th and 40th overall.
— Kate Cramer
Milford
Last Thursday students wore pink for Breast Cancer Awareness, selling T-shirts to raise $350 to donate to Iroquois Memorial Hospital.
— Jordin Lucht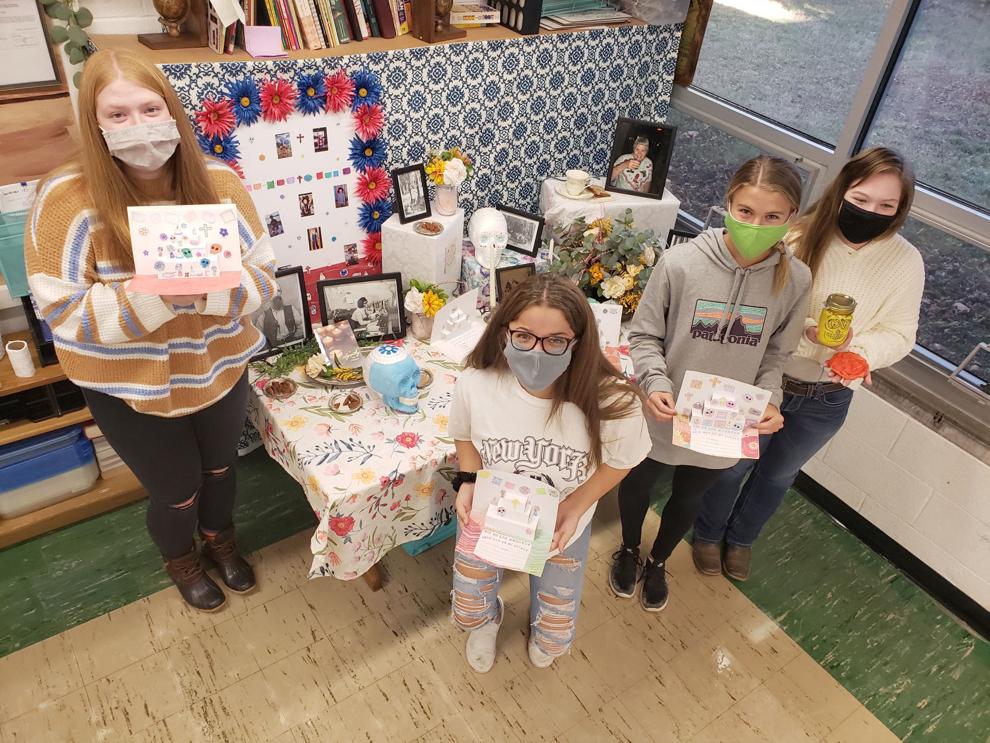 Oakwood
On Thursday and Friday, students in Spanish class celebrated Day of the Dead by making alters and painting skulls. Pictured, from left to right: Mabel Schmit, Raegan Young, Allie Morris and Kacee Sands.
— Aaliyah Denius
Paxton-Buckley-Loda
Rebekah Zhao (pictured next to Principal Travis Duley) was named Teacher of the Month for October. Also, Taylor Mennenga was recognized as an All District Musician for the ILMEA Senior Band.
— Taylor Mennenga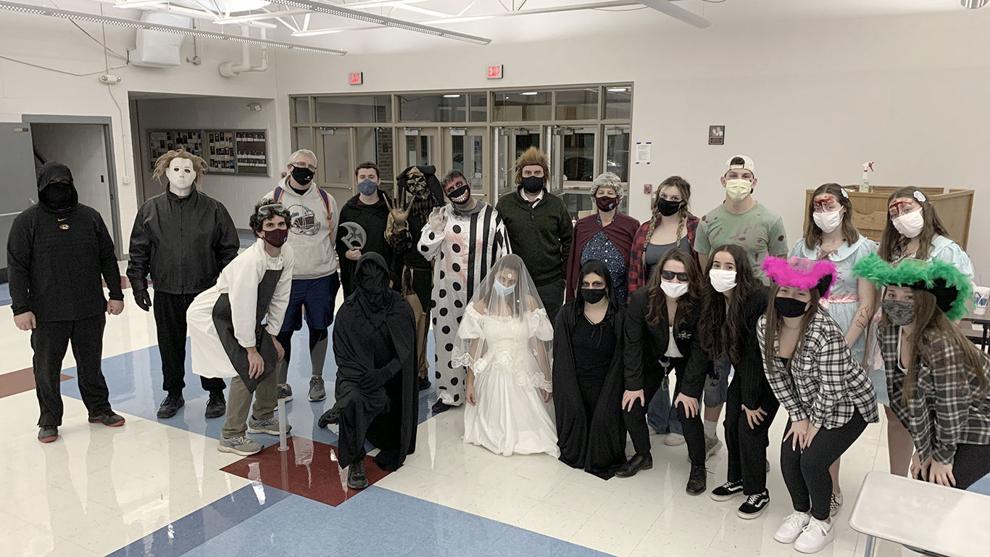 St. Joseph-Ogden
Jeff Kieffer and the student council, as well as Marshall Schacht with our Advisory Mentoring Program (AMP), introduced "Halloweek." Students dressed in Halloween costumes for the chance to win a $5 gift card and enjoyed a Friday night haunted school tour. Mostly faculty — and a few students — dressed up to scare students as they walked the decorated hallways.
— Kylie Duckett
St. Thomas More
To cap fall workouts, members of the volleyball team painted pumpkins and conducted a player-led practice which included competitive scrimmages. Wendy Lopez, Mary Beth Franey, Maris Green, Anna McClure and Colleen Hege all had the same pumpkin painting idea.
— Maci Walters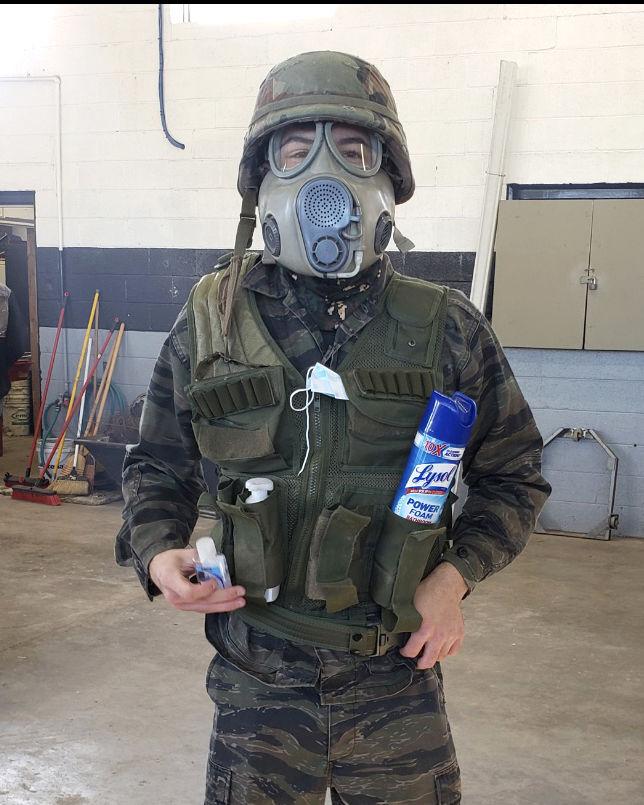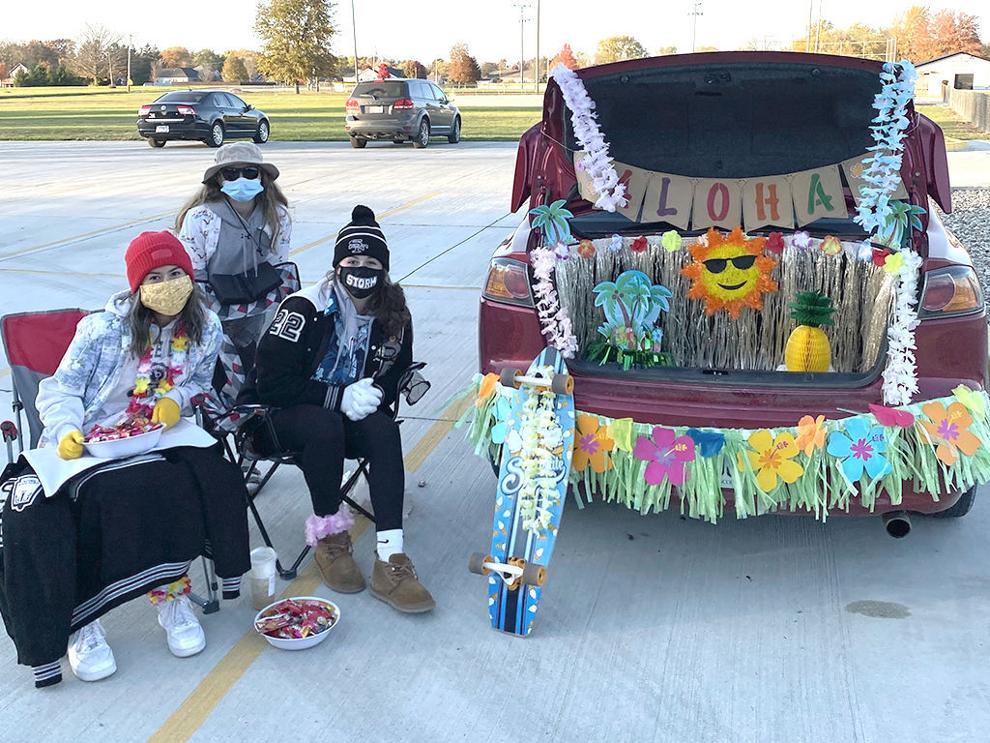 Salt Fork
There was a Halloween costume contest at school on Friday. Later, student council hosted a drive-thru trunk-or-treat and chili supper for the community. Pictured: Torin McHone (costume contest winner) and the Hawiann Trunk with Olivia Birge, Kendall Cooley and Kendyl Hurt.
— Olivia Chew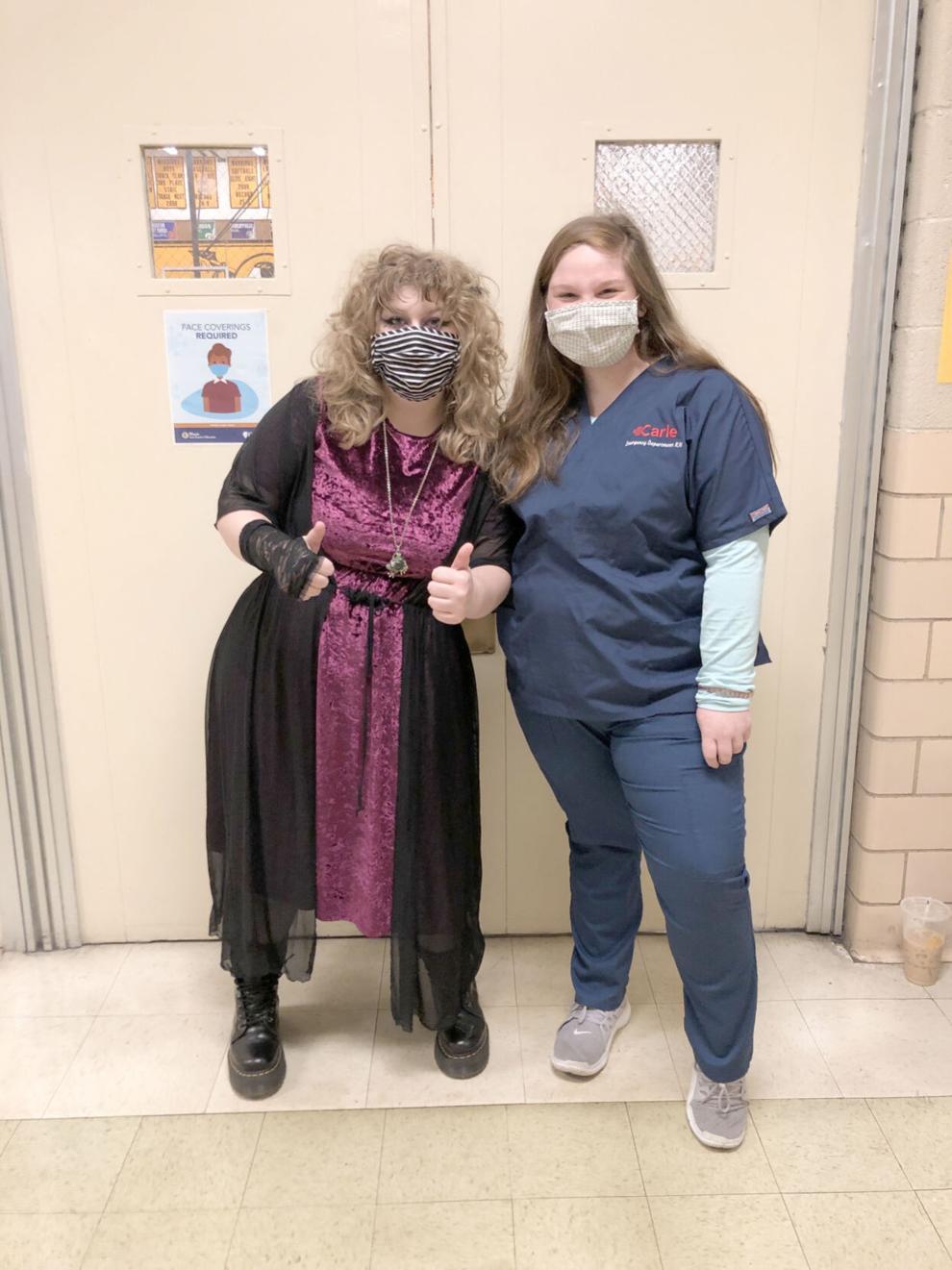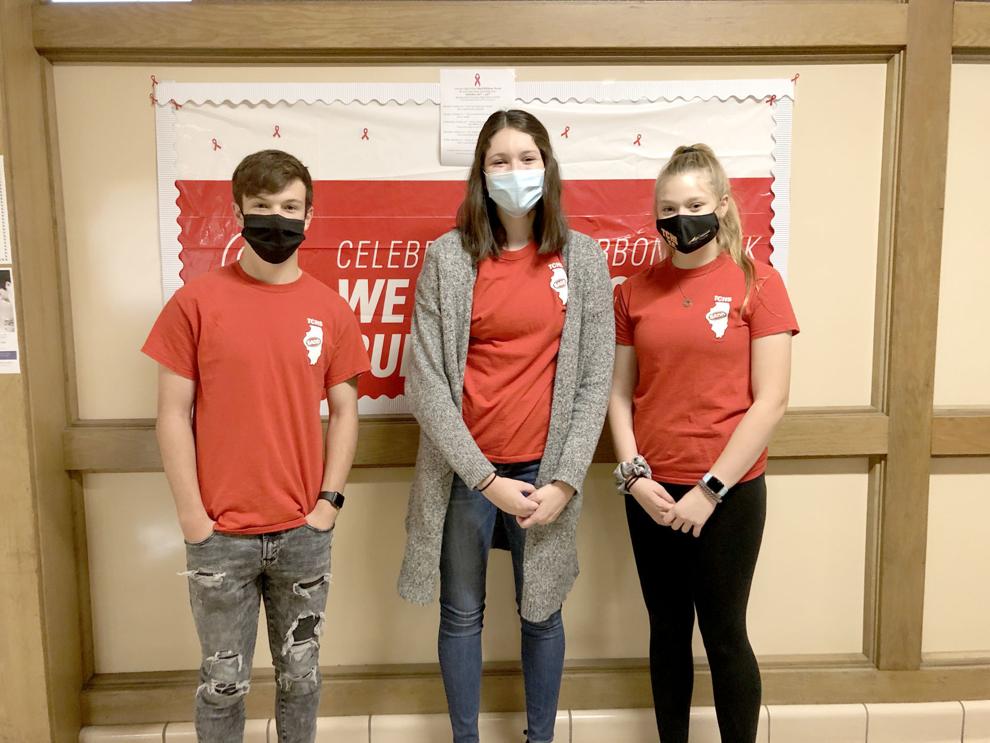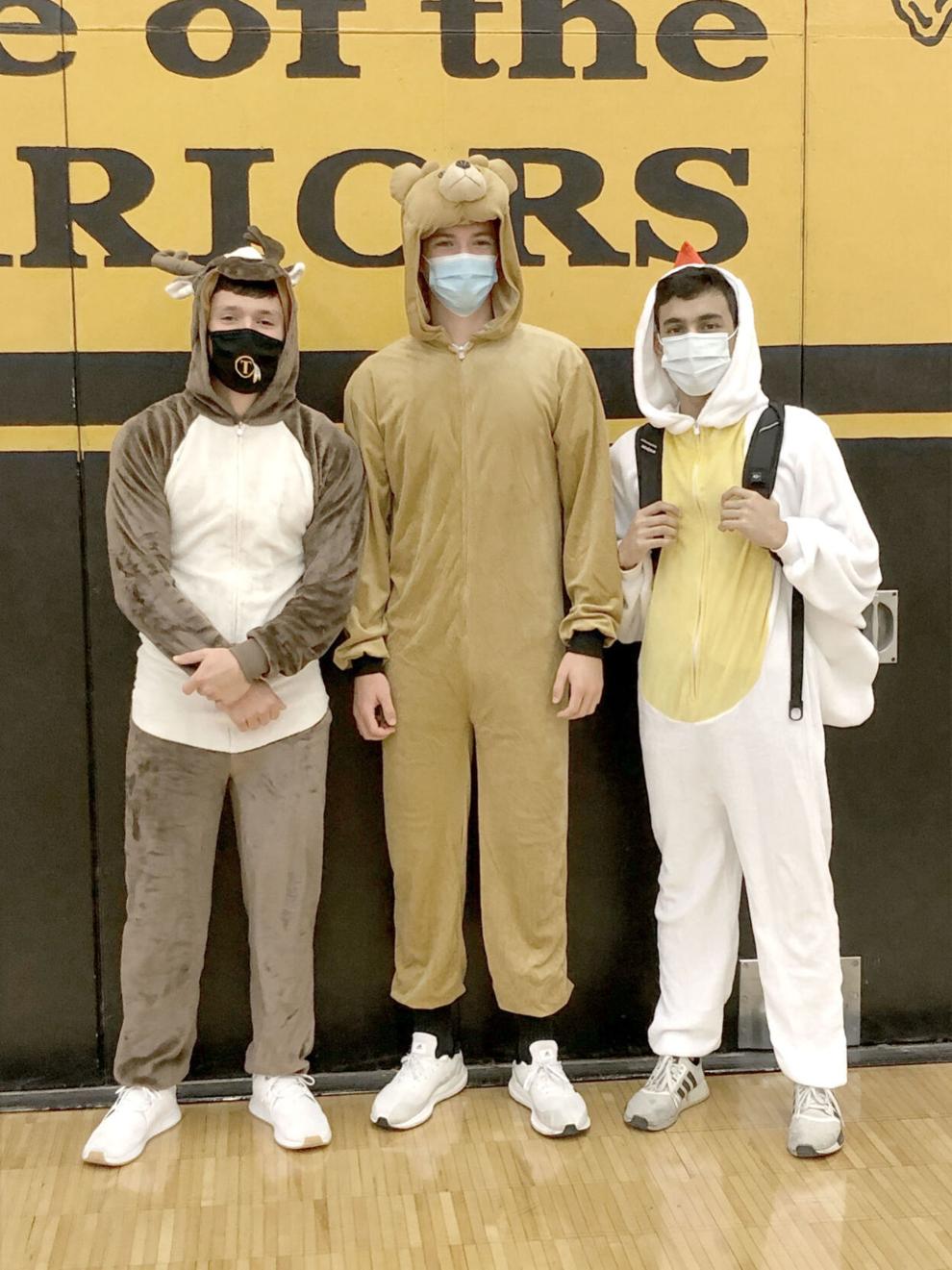 Tuscola
Students Against Destructive Decisions (SADD) sponsored Red Ribbon week at all three schools. Monday's theme (Don´t get mixed up in drugs!̈) saw students wearing mismatched clothes. On Tuesday, students wore hats (Use your head: Don't use drugs and don't be a bully!). Students dressed in red on Wednesday, neon on Thursday and in costumes Friday to celebrate Halloween. Pictured, top to bottom: Alyssa Brazzell and Maddy Boyd; Logan Wallace, Kate Dean and Kyla Gough; Grant Hardwick, Cole Cunningham and Rohan Patel.
— Ava Cothron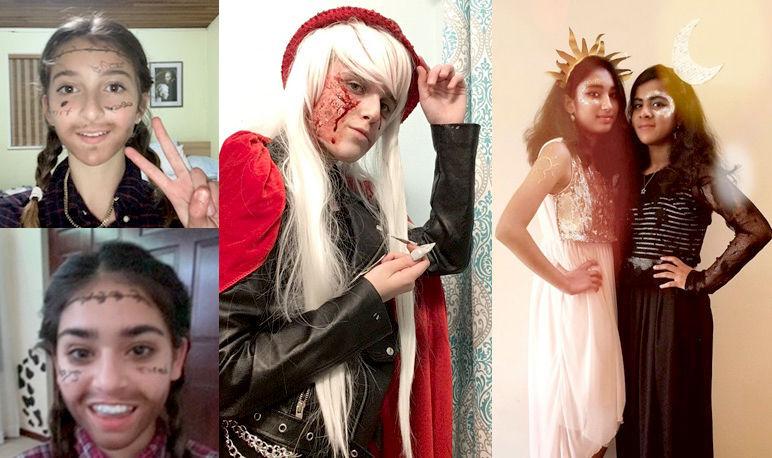 Uni High
On Oct. 30, student council held a virtual Halloween-themed trivia night. Over 20 teams participated, many of them in costume. Executive student council members Danbi Choi, Lucas Wood and Madeleine Keenan served as hosts, compiling a 50-question trivia set on Kahoot! The evening concluded with a costume competition, won by Deven Galvez. Pictured: other students in costume.
— Charlotte Ebel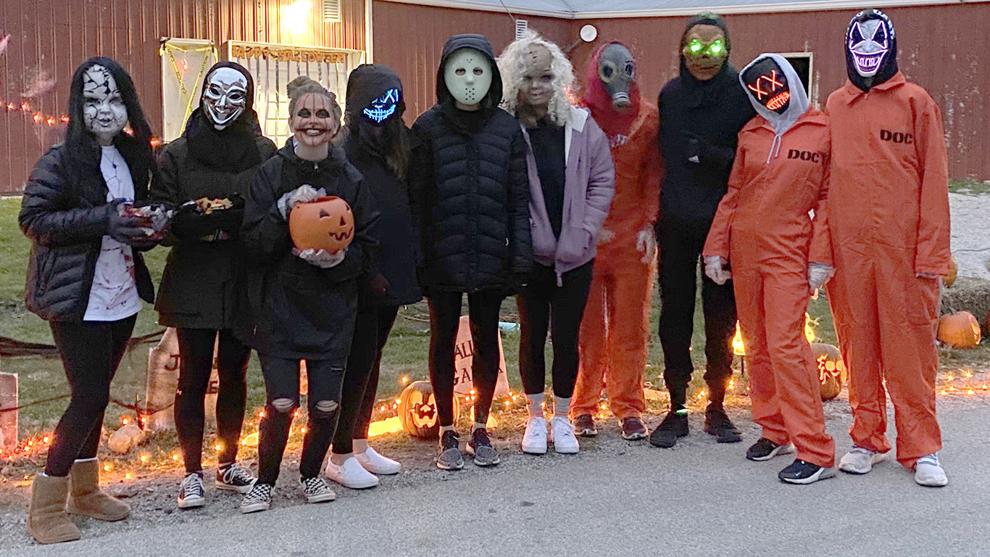 Unity
Student council hosted its "Halloween Lane" on Oct. 24 in order to fund-raise for its annual Thanksgiving Food Drive. Council members dressed in scary costumes and decorated the roadside with lights and spooky items. Cars drove by and members safely handed out candy and accepted donations.
— Malia Fairbanks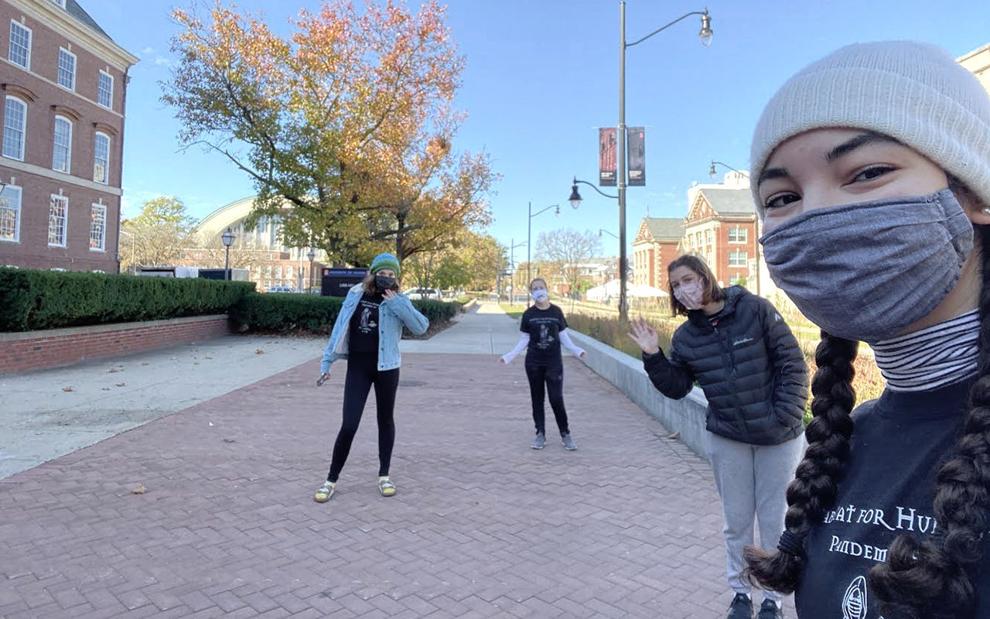 Urbana
Habitat for Humanity hosted a "Virtual Pandemic 5K" for the community on Oct 31. Those registered received a T-shirt and walked/ran/biked five kilometers. Proceeds went to the local Habitat affiliate . Pictured: Club members Isabela Sikora, Kathryn Choate, Fia Svendsen and Grace Taylor walked five kilometers around town, practicing COVID guidelines.
— Jose Alvarez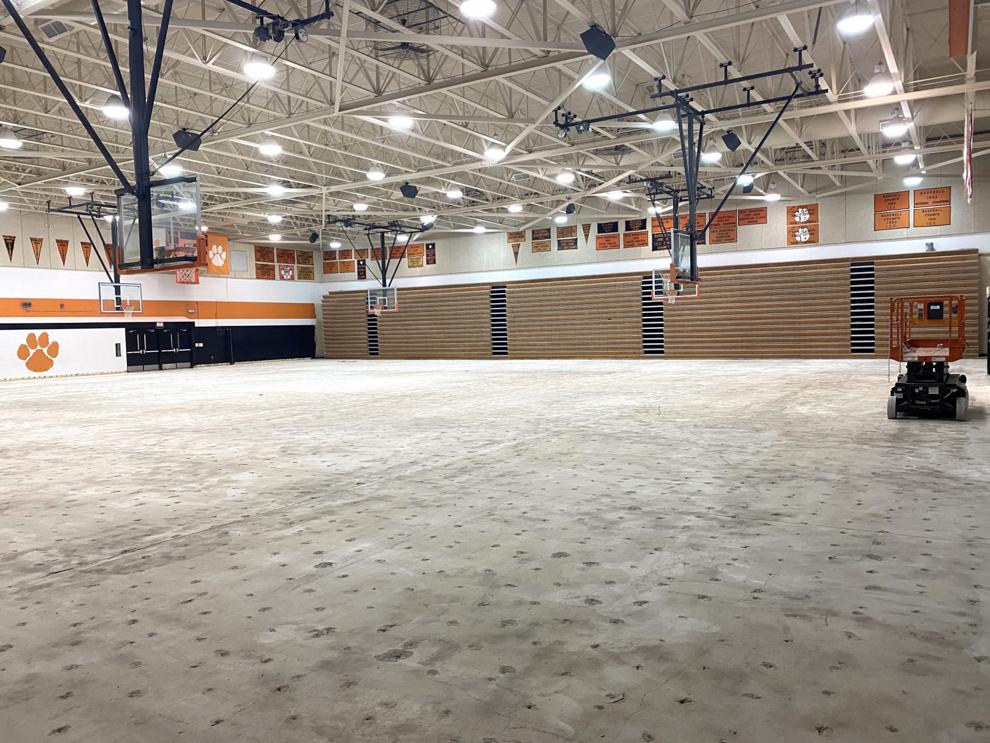 Westville
Concrete has been put down in the gym. Next up: the new wood floor, which has basketball and volleyball players eagerly awaiting the chance to try it out.
— Bryce Burnett