2021-22 High School Confidential: Week 14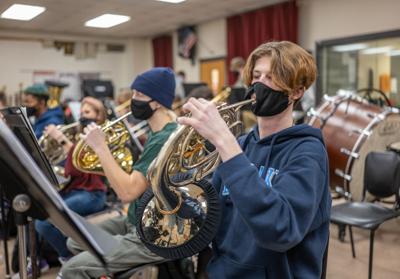 Welcome to Year 6 of High School Confidential, an award-winning project made possible by aspiring student journalists from every corner of our circulation area. Each Friday through May, they'll tell us what's happening in their hallways at news-gazette.com.
Once a week, we'll also hand over our Snapchat account (News-Gazette) to our correspondents for behind-the-scenes tours.
Feedback? Email N-G/VP Jim Rossow at jrossow@news-gazette.com.
This year's panel:
Academy High: William Ding
ALAH: Sarah Rafferty
Arcola: Ariana Carmona
Armstrong: Mattie Kennel
Bement: Addie Fritz
BHRA: Paili Davis
Blue Ridge: Sarah Whitehouse
Centennial: Blake Burr, Montez Dubose
Champaign Central: Lucy Moss
Chrisman: Reese Anderson
Cissna Park: Emma Morrical
Danville: Kedzie Griffin
DeLand-Weldon: Kaitlyn Sayers
Fisher: Krista Martin
Georgetown-Ridge Farm: Chloe Brock
Gibson City-Melvin-Sibley: Emily Hood
Heritage: Torie Rothermel
Hoopeston Area: Emily Ray
Judah Christian: Lydia Lowry, Abi Tapuaiga
LeRoy: Kelsey Graves
Mahomet-Seymour: Tinley Peters
Milford: Alivia Schmink
Monticello: Clara Rudolph
Oakwood: Madison Doan
Paxton-Buckley-Loda: Sydney Murphy
Rantoul: Mary Cuppernell
St. Joseph-Ogden: Regan Uden
St. Thomas More: Bailey McMahon
Salt Fork: Olivia Birge
Scharlman: Evan Sherer
Shiloh: Josephine Carroll
Tuscola: Amelia Bosch
Uni High: Aakash Vasireddy
Unity: Maddie Reed
Urbana: Park Mitchell
Villa Grove: Molly Little
Westville: Bryce Burnett
On to this week's report: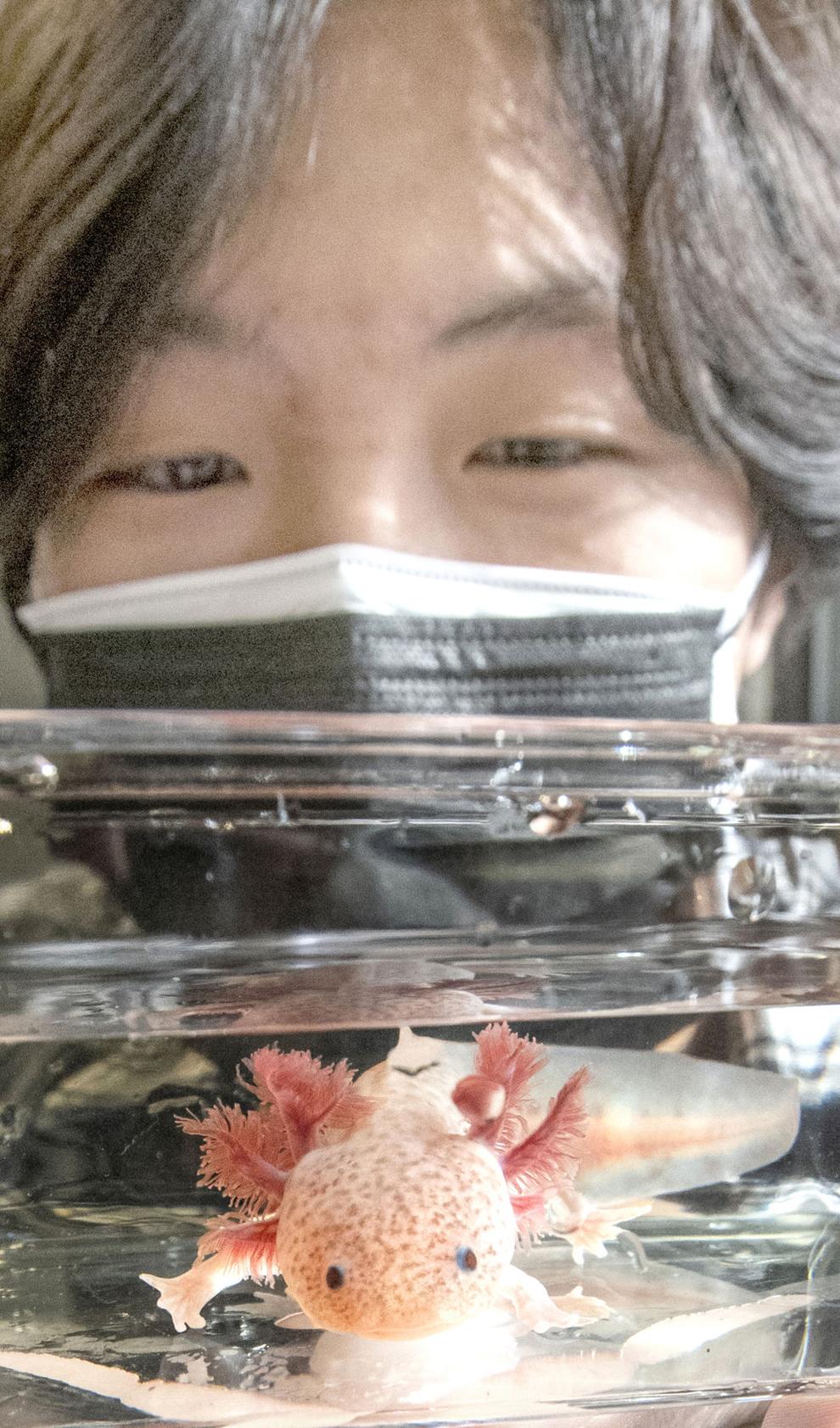 Academy High
The school introduced its fourth axolotl — Academy's unofficial mascot — to the community. Science teacher Natasha Capell and student volunteers will be taking care of Mochi (pictured) and other axolotls in her classroom, along with the other axolotls. How'd the unofficial mascot come to be? From Academy correspondent William Ding: "After we got our first axolotl, Puddles, some students started wanting the axolotl to be the mascot. As our axolotl population grew, more and more students felt it fit our school more than the owl, and now the axolotl represents Academy High in various forms. We have a student newspaper titled the Axolotl Insider, the Science Olympiad team mascot is the axolotl, and (there's) an Academy High T-shirt with the axolotl featured with the owl (our official mascot)."
ALAH
Kailee Otto received Student of the Month for December for completing her work well and on time and being a dedicated student.
— Sarah Rafferty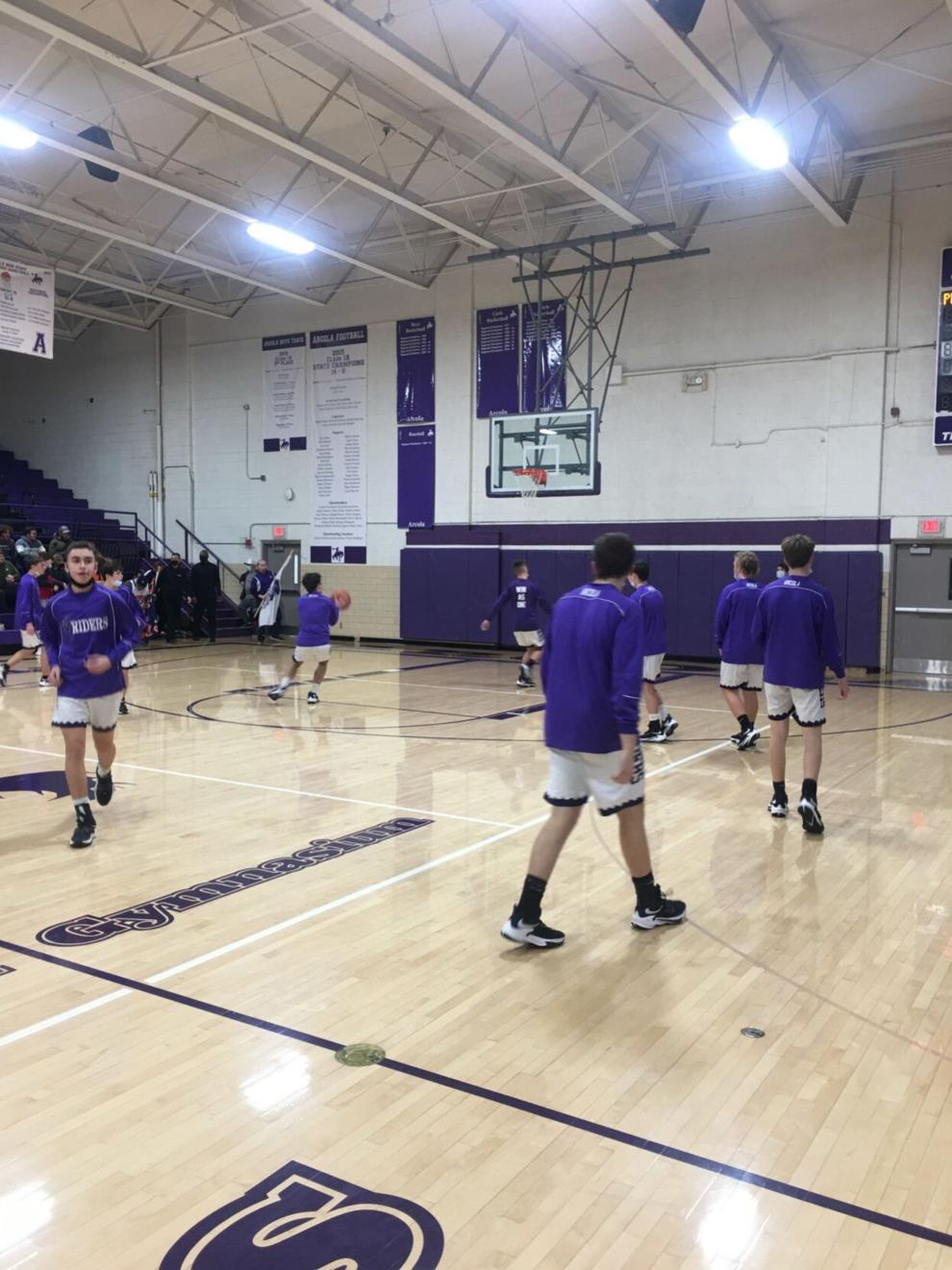 Arcola
Students returned to in-person learning on Tuesday after a COVID-19 pause. On Wednesday, the boys' basketball team resumed its season with a home game against Cerro Gordo/Bement.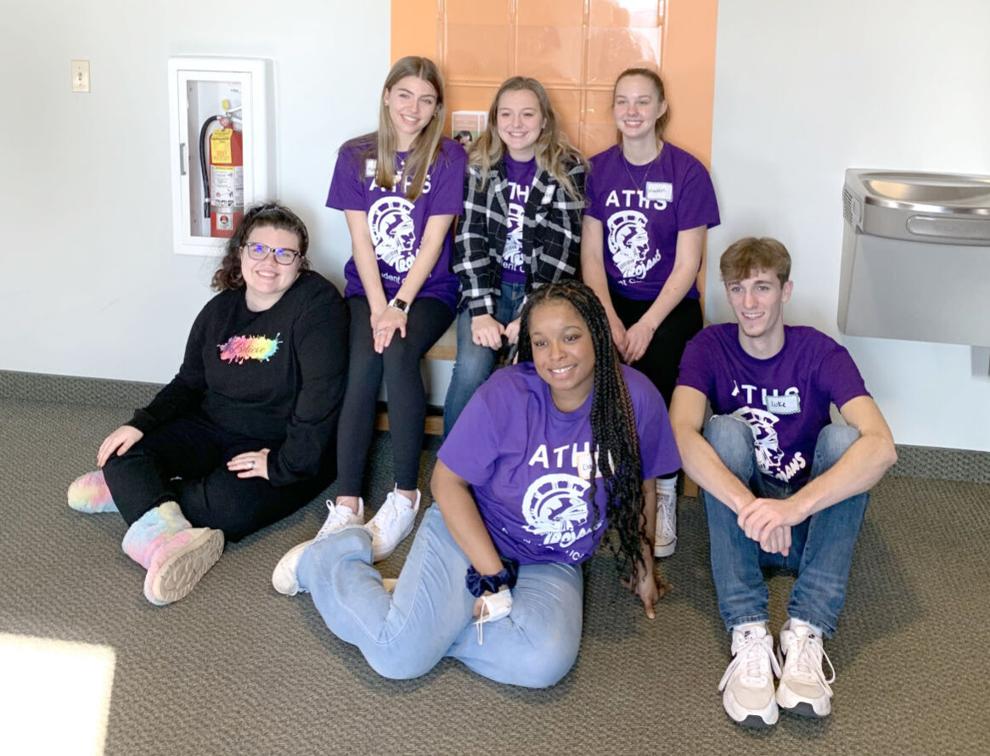 Armstrong
Several seniors attend a retreat for student councils in Tuscola, including (front row, left to right) Cassidy Nelson-Skenandore, Dasha Turner and Luke Gordon; and (back row, left to right) Mattie Kennel, Alexis Rhoades and Madelyn Hudson.
— Mattie Kennel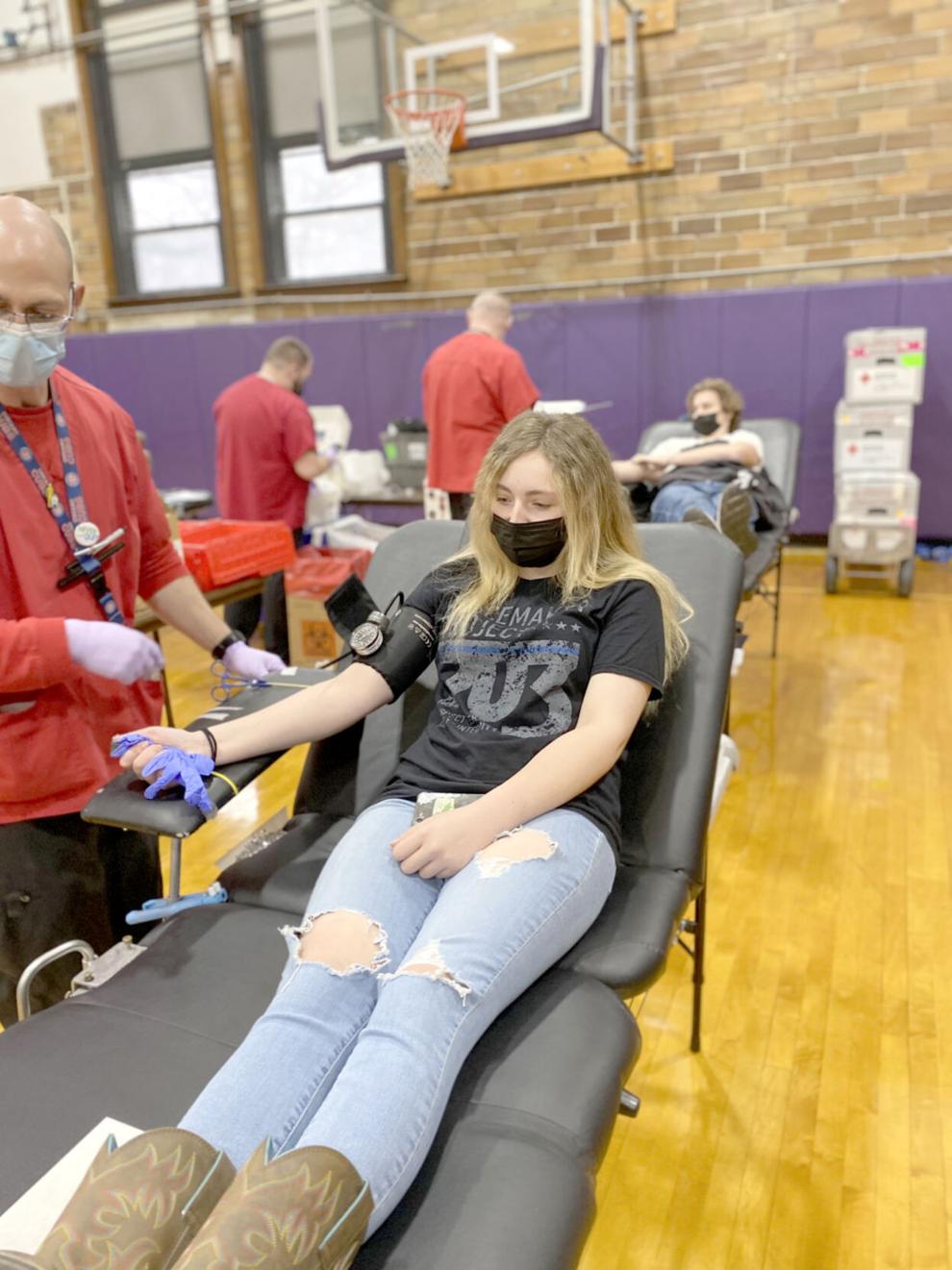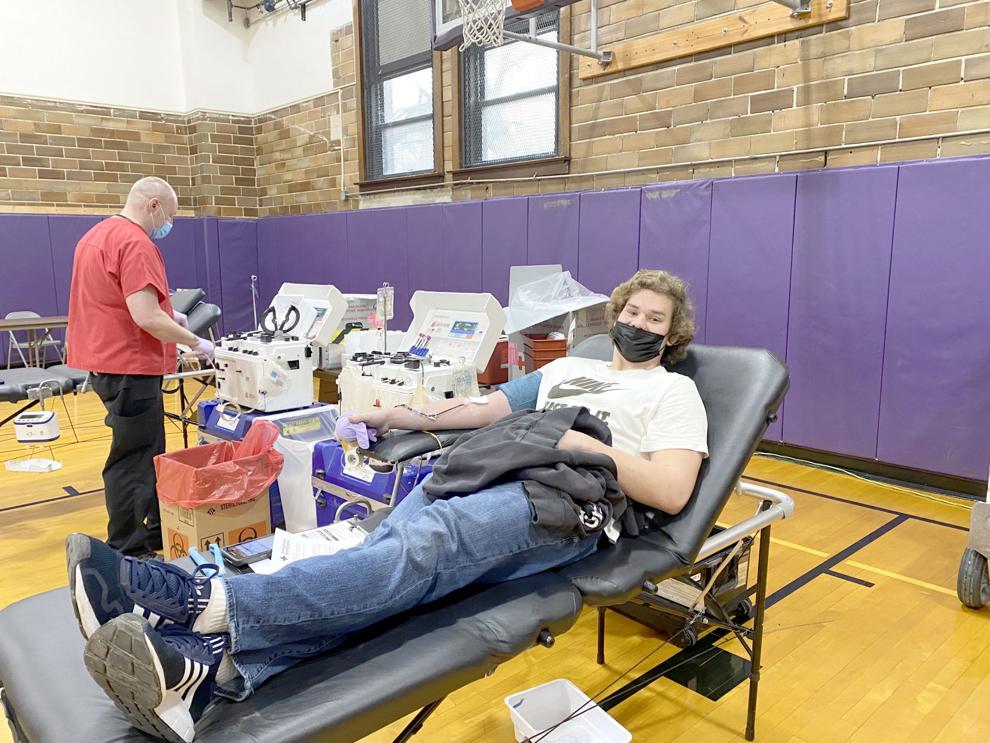 Bement
Last Friday, American Red Cross visited school for a blood drive as members of the community and students signed up to donate throughout the day. Students were excited for a noon dismissal as well. Pictured: Aiden Shonkwiler and Emma Fuqua.
— Addie Fritz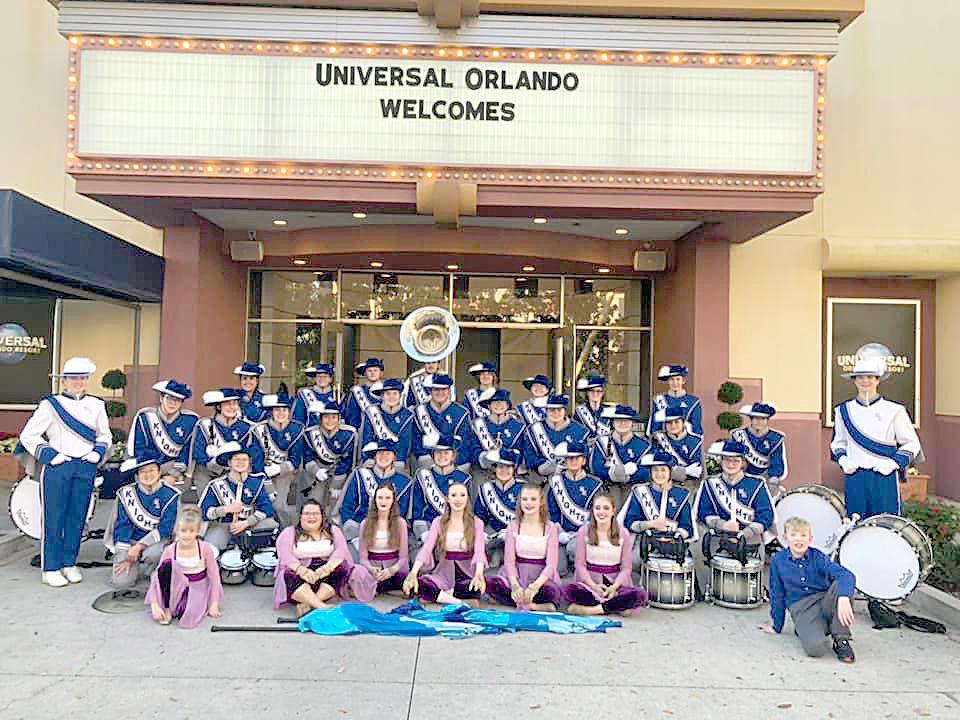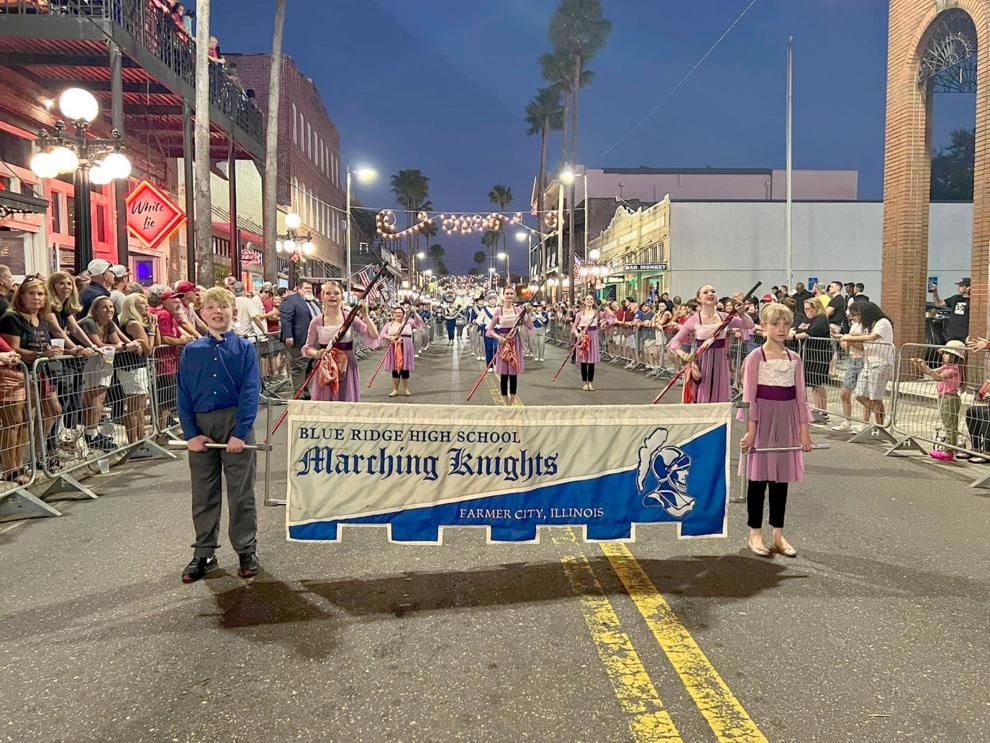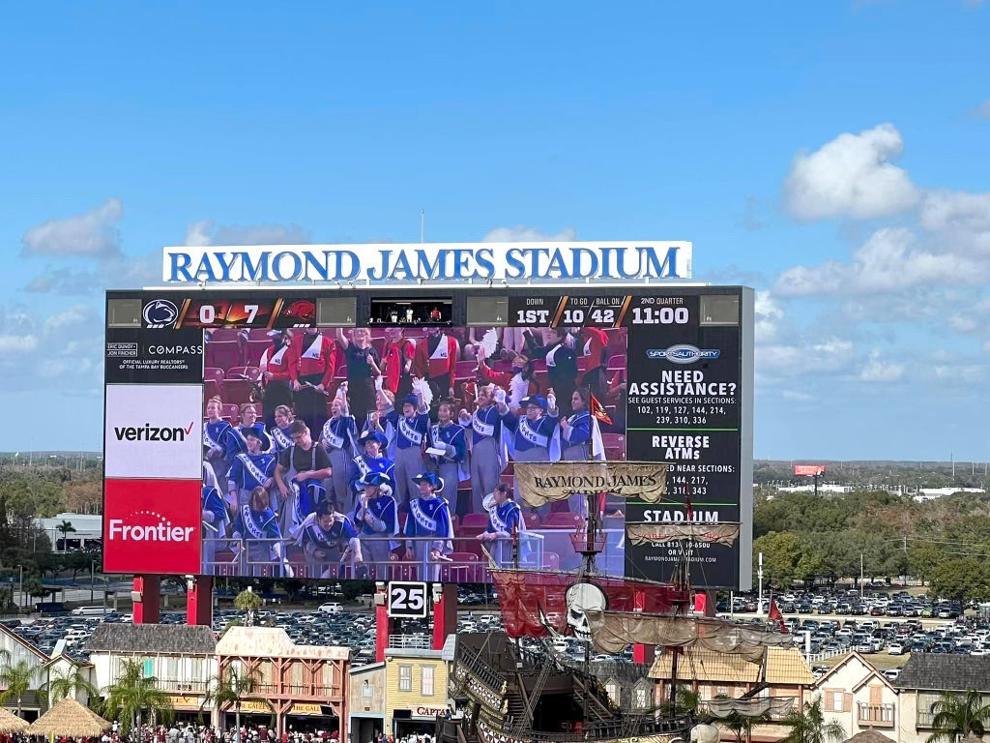 Blue Ridge
The Marching Knights take a bowl trip every four years to give students a chance to march and play in front of big crowds and collaborate with other bands. This year, the Knights traveled to Tampa, Fla., to perform with other bands at halftime of the Outback Bowl. The students also participated in a parade at Universal Studios in Orlando, Fla., a New Year's Eve parade at Ybor City,  a concert and field show competition. The 36 students, who traveled by bus, placed first in three competitions while in Florida.
— Sarah Whitehouse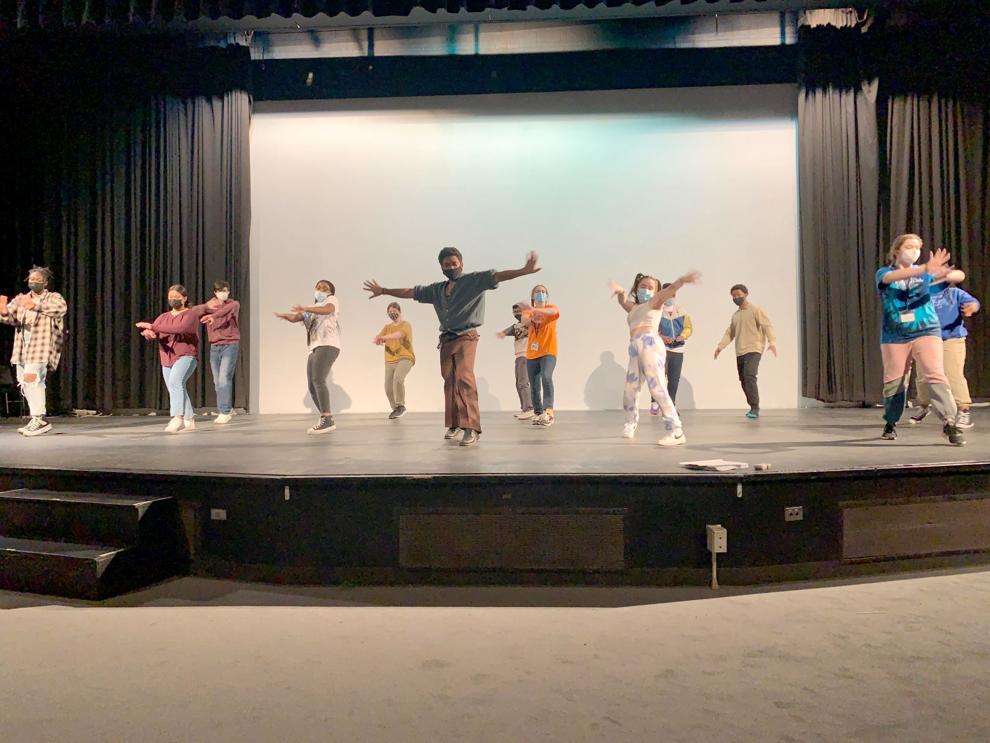 Centennial
Drama department is preparing for its spring musical, "Disaster!" (earthquakes, tidal waves, fires and other catastrophes plague the passengers of a casino boat). The musical features a 1970s era style with popular songs and aesthetics of the time. Student leaders like Seth Hubbard have assisted and developed dance choreography. Auditions were held last week ahead of the April 28-30 performances.
— Blake Burr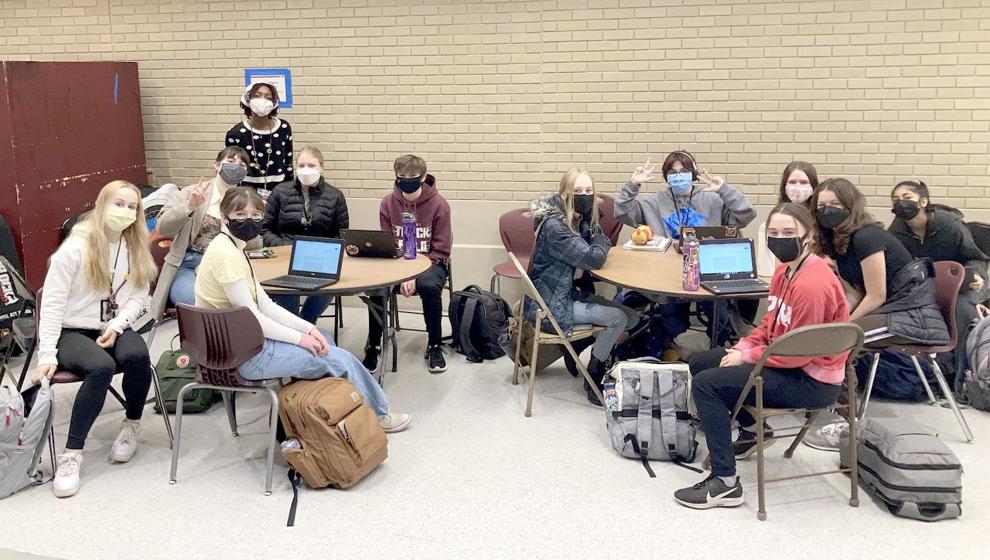 Champaign Central
The student-run newspaper, The Chronicle, is back for another semester covering student life, sports, art, news and more. Important stories such as the ongoing teacher's contract negotiations, student burnout and the first episode of our podcast, Analyzing the Arts, will be featured in the next issue due Jan. 28. Pictured: staff and editors of The Chronicle.
— Lucy Moss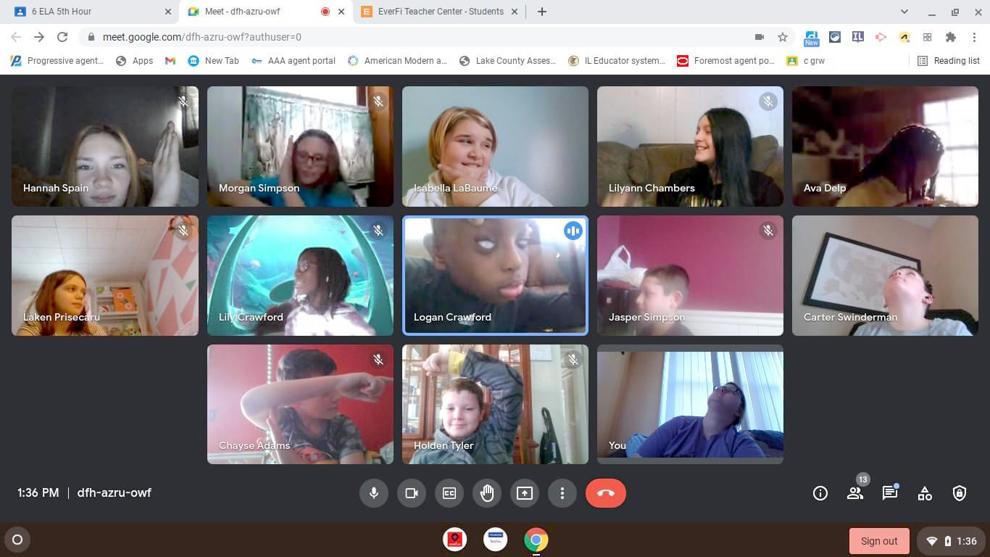 Chrisman
For a break during remote learning, Katie Watters' class posed in fun positions so she could take a memorable screenshot of her students without masks.
— Reese Anderson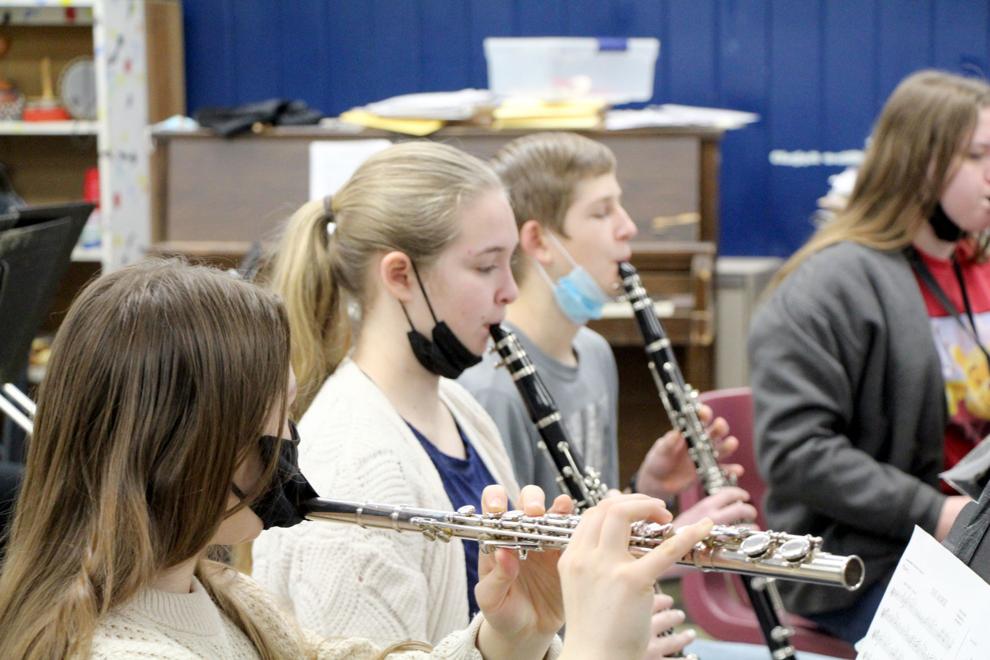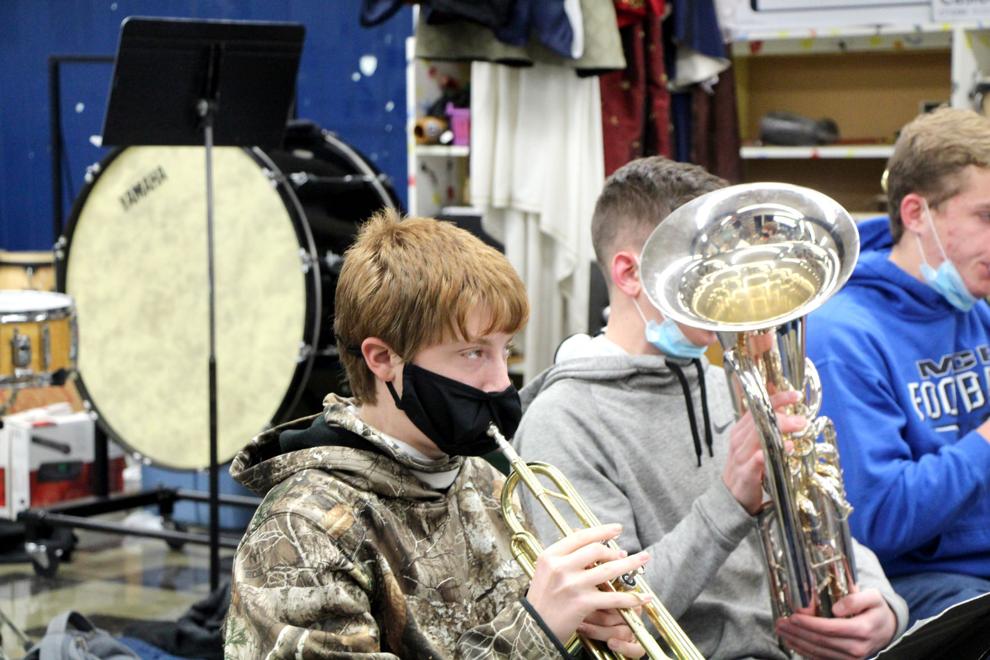 Cissna Park
The high school Band is practicing for its spring concert and also working on pieces to perform at graduation. Pictured: Haelly Young and Taylor Kaeb; and Maverick Grice.
— Emma Morrical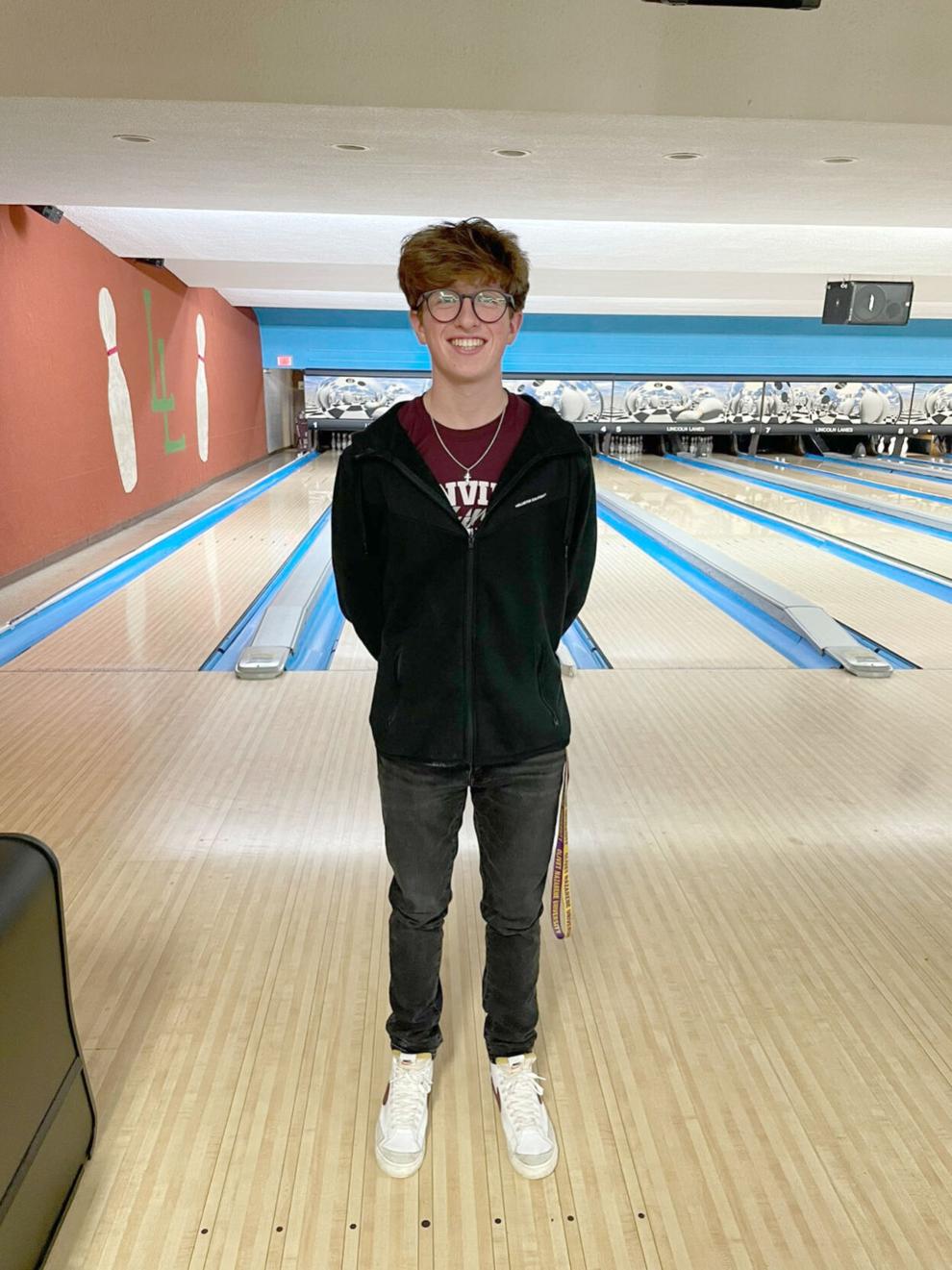 Danville
The boys' bowling team hosted IHSA regionals last weekend at Lincoln Lanes, senior Cabot McLaughlin advancing to sectional competition with a third-place finish (1,165 pins through six games).
— Kedzie Griffin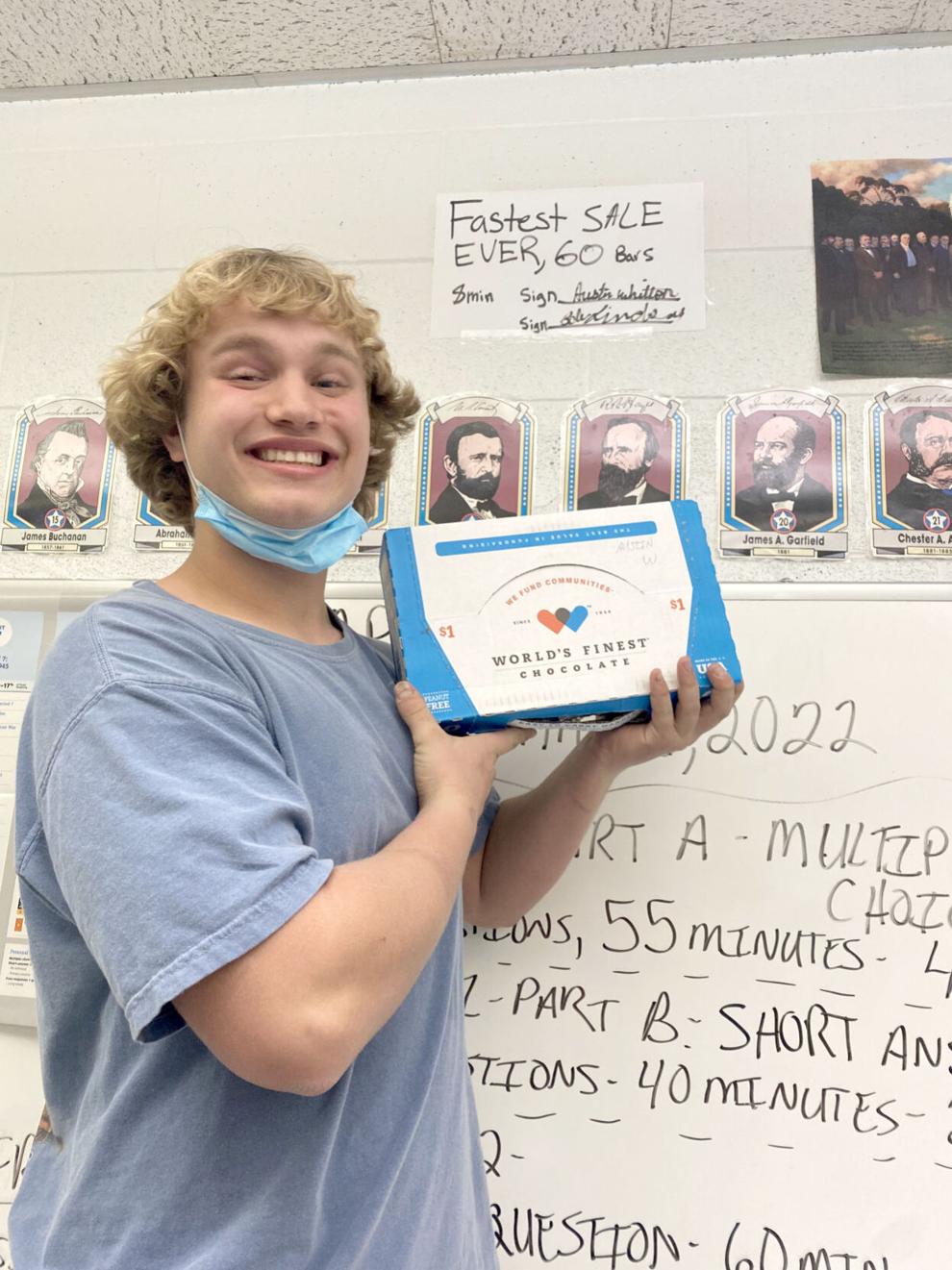 Fisher
The junior class has started to sell candy bars to raise money for prom. Many juniors are making it a competition to see who can sell the most. Pictured: junior Austin Whitton.
— Krista Martin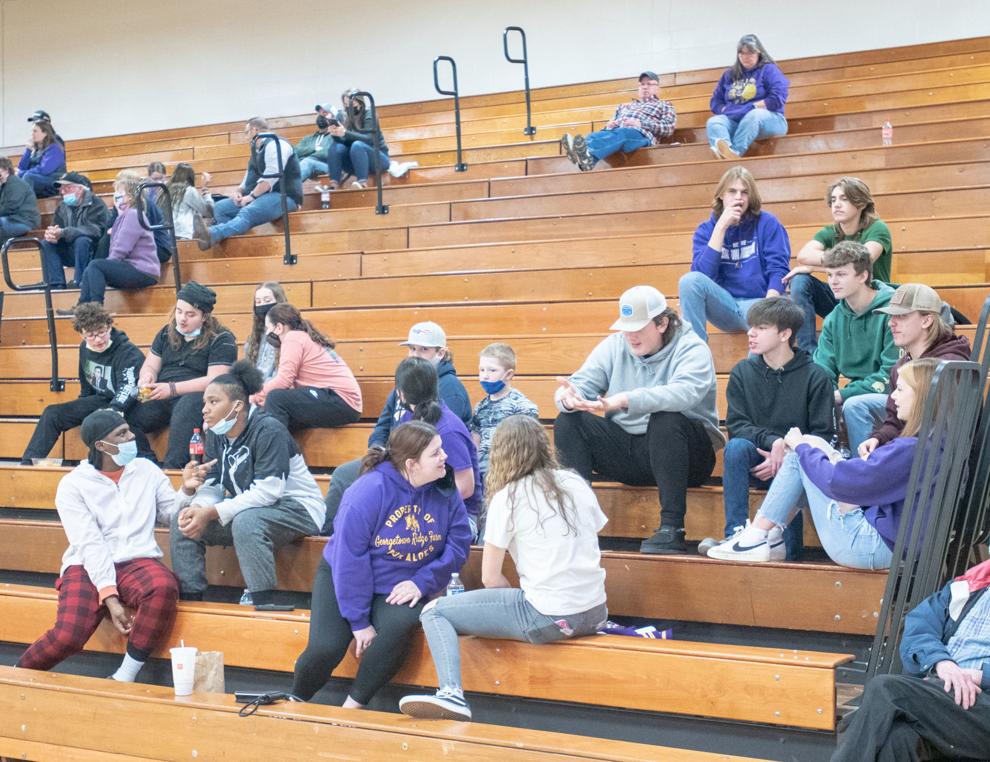 Georgetown-Ridge Farm
Several students helped restart The Herd at last week's girls' basketball game against Oakwood. The Herd is the student cheering section that has been on hiatus for most of the year due to COVID-19 restrictions.
— Chloe Brock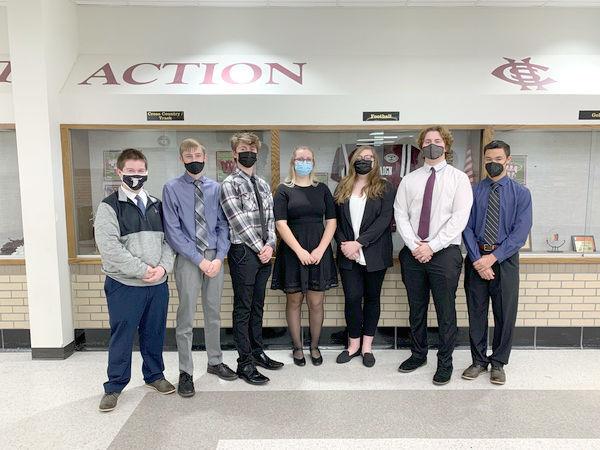 Gibson City-Melvin-Sibley
Seven members of Future Business Leaders of America (FBLA) attended last weekend's regional competition, participating in workshops and competing in business oriented events. Pictured, left to right: Nick Smith (fifth in business law assessment), Ryan Charley (second in business plan), Brock Phillips (first in future business leaders), Kyah Lee (sixth in public speaking), Ella Brake (third in healthcare administration), Aiden Phillips (third in spreadsheet applications) and Phillip Littell (third in computer game and simulation). Those not in attendance and also placing included: Natalie DeSchepper (third in business procedures), Sophia Zheng (third in financial math), Jacob Henrichs (fourth in advertising), Chase Minions (fifth in business calculations), Korah Palumbo (fifth in journalism), Katie Steidenger (sixth in accounting), Colin Bane (seventh in economics), Tanija Ross (eighth in business communication) and Hailey Wahl (ninth in personal finance.
— Emily Hood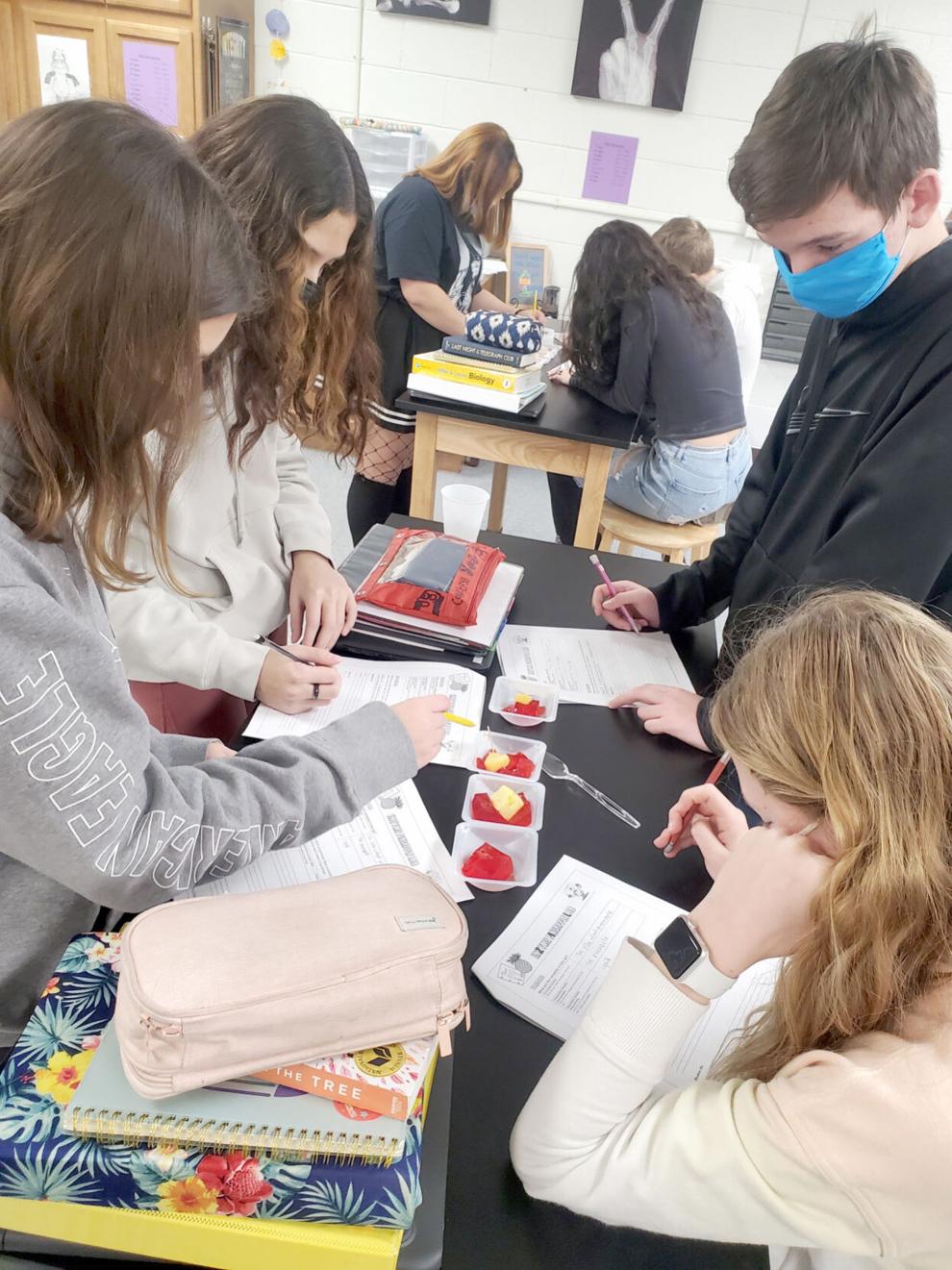 Heritage
Students in Lauren Hopper's freshman biology class investigated enzymes in fruit. Pictured: Olivia Wallace, Loran Tate, Jedidiah Nickerson and Gabi Nunez.
— Torie Rothermel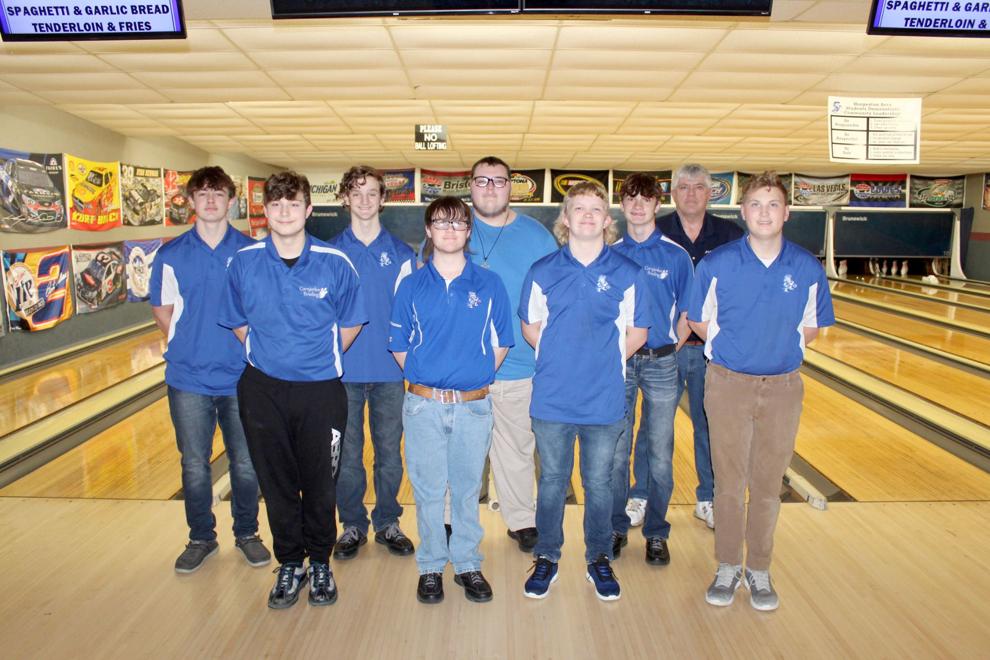 Hoopeston Area
Junior Ethan Harding and freshman Gavin Miller advanced to this weekend's IHSA bowling sectional competition in Alton. The pair paced the Cornjerkers at regionals in Danville, Hoopeston finishing fifth and one spot from advancing as a team. Pictured, left to right: Cameron Zorns, Miller, Seth Goble, Jacob Rush, Joshua Sandford, Bryson Brewer, Chase Wilson, Coach Doug Wagoner and Harding.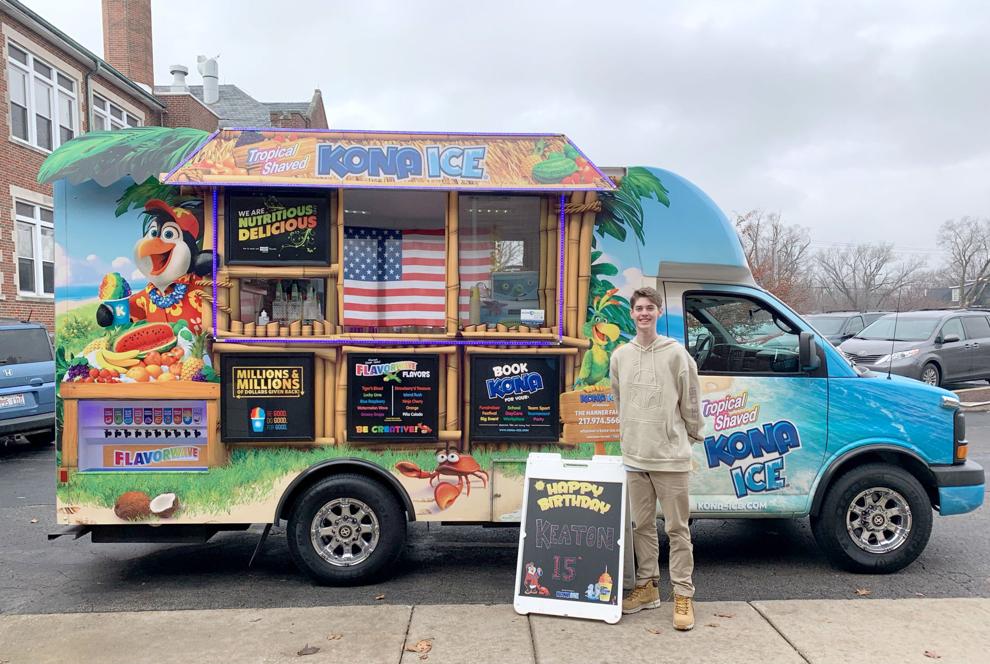 Judah Christian
Freshman Keaton Welch celebrated his 15th birthday by providing Kona Ice for the high school. Despite the cold weather, everyone enjoyed the tasty treat. We're sure we speak for everyone when we say thank you and happy birthday, Keaton!
— Lydia Lowry and Abi Tapuaiga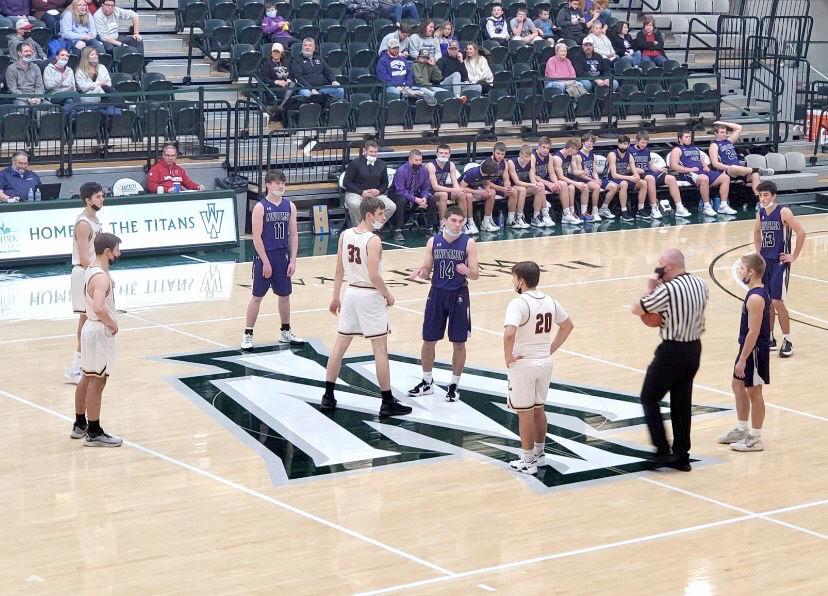 LeRoy
With a 47-44 win against Lexington, the boys' basketball team advanced to Friday's semifinal game against El Paso-Gridley at the HOIC/McLean County Tournament at Ililnois Wesleyan University.
— Kelsey Graves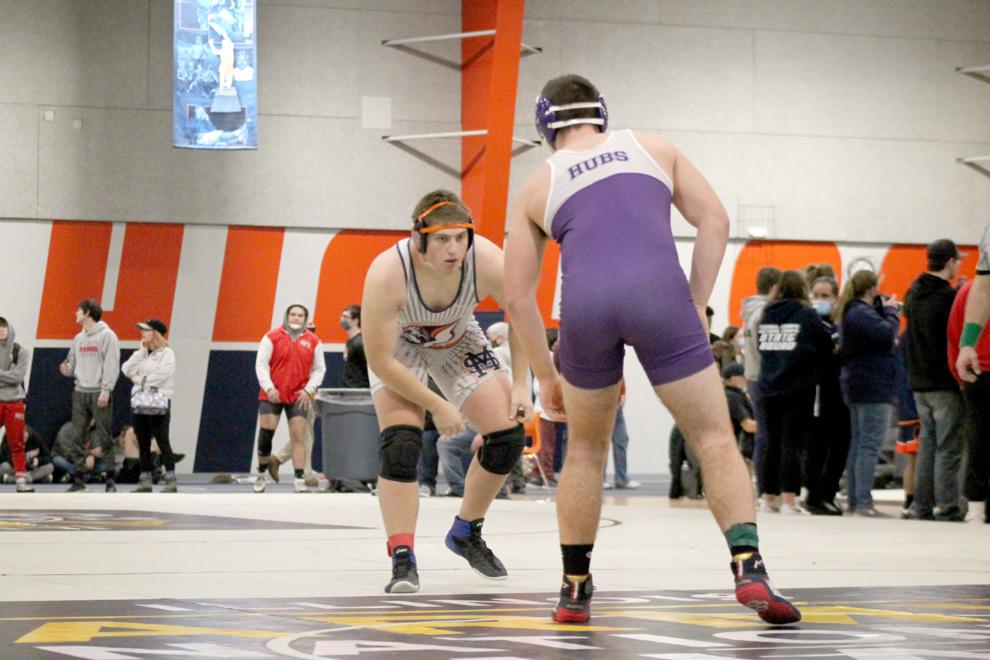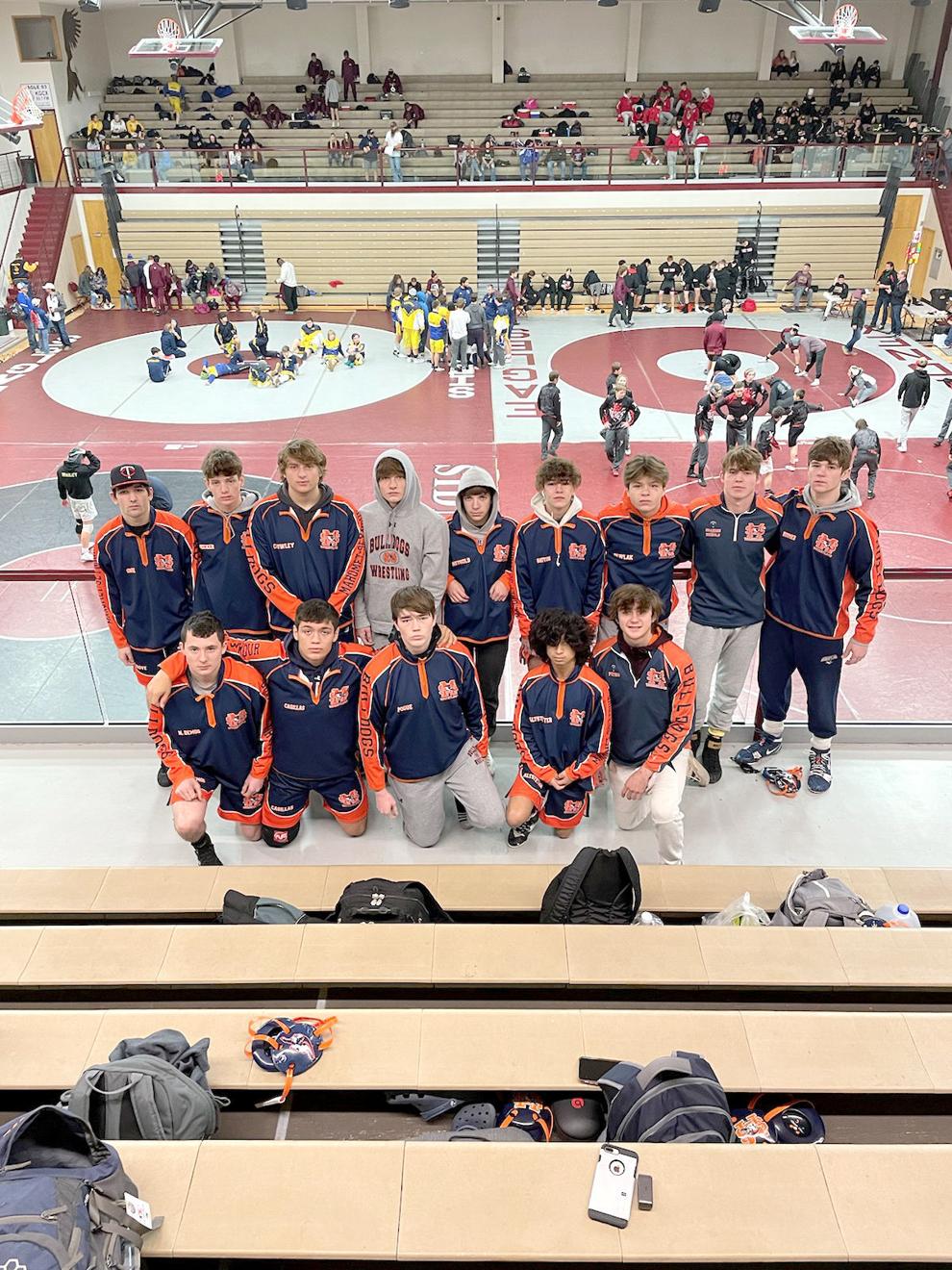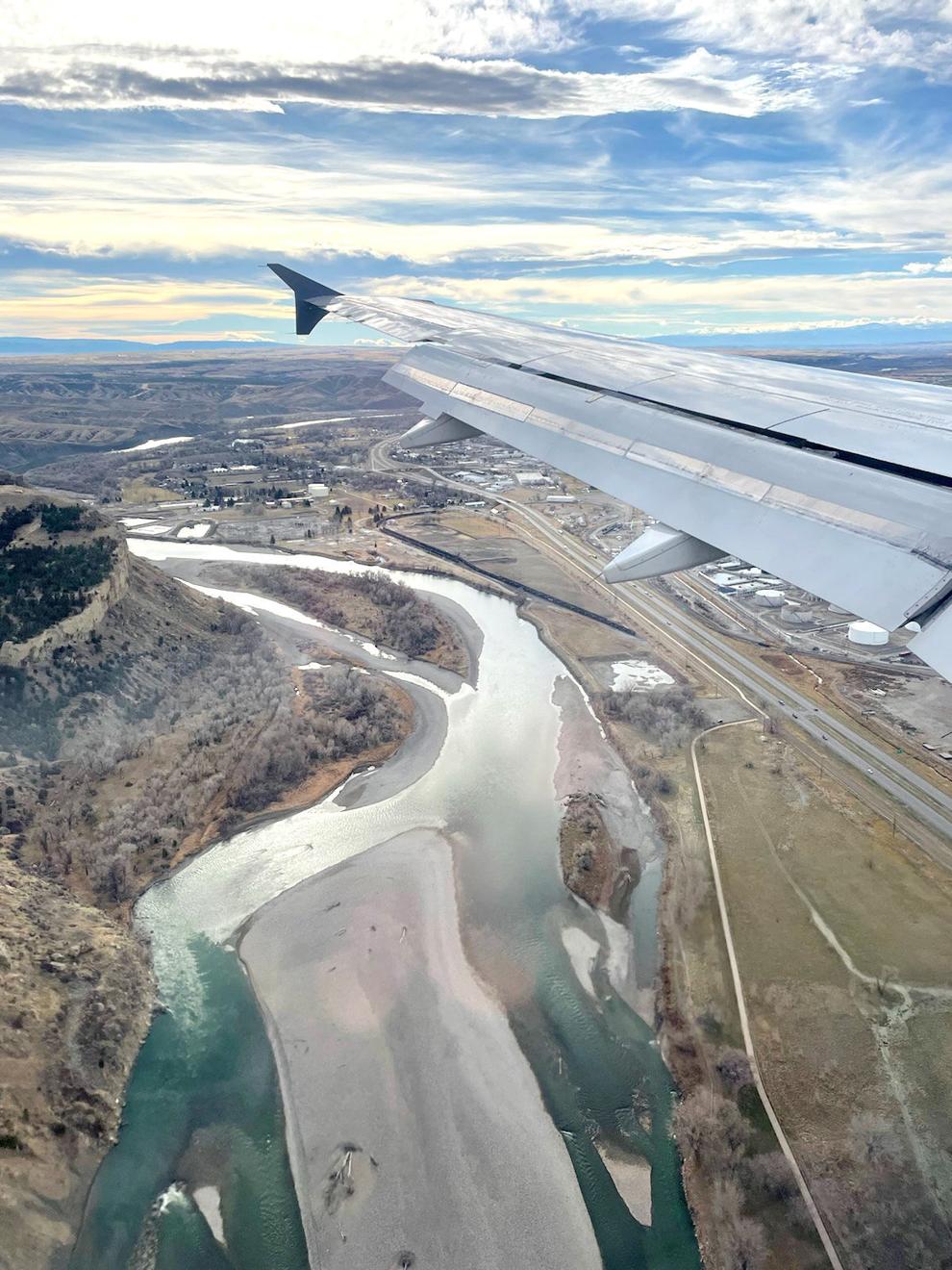 Mahomet-Seymour
For junior Colton Crowley and his wrestling teammates, it's been a season to remember. The Bulldogs (20-3) have enjoyed success on the mat — and on the road — heading into the annual IHSA postseason series. Their participation in December's Sidney (Mont.) Eagle Invitational continues to pay dividends, coach Rob Ledin said. "A great team bonding experience," he said, "all the time traveling together." Fourteen wrestlers and two coaches made the trip, flying into Billings, Mont., en route to Sidney near the North Dakota border that allowed the travel party "to see some landscape which was amazing." The wrestling was a blast, too. "As a high school athlete, what an experience to be invited to go to another state, to get on a plane and travel and go to the northwest and wrestle teams from all over that area," Ledin said. "Not many high school athletes get a chance to do that."
— Tinley Peters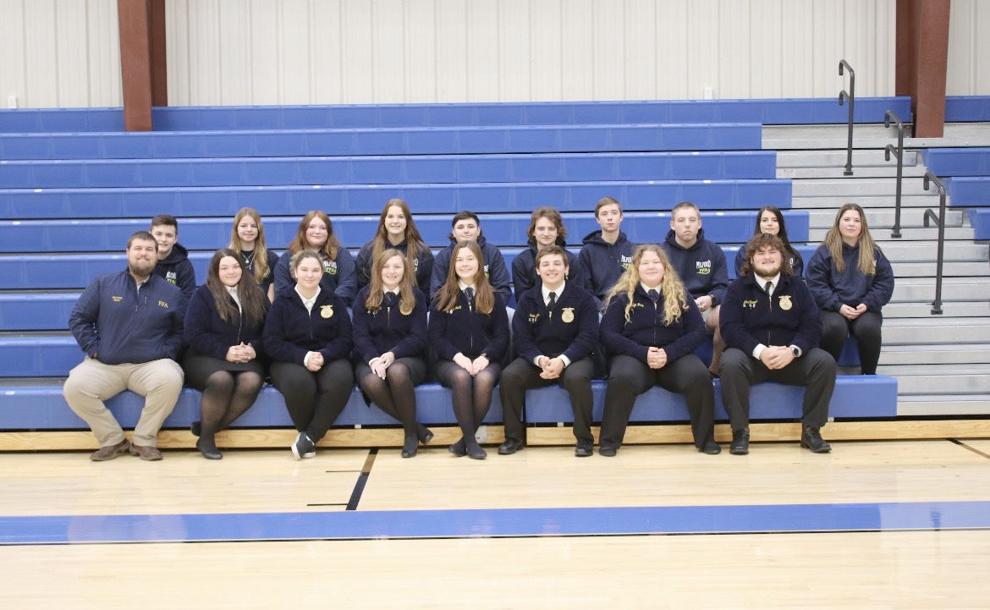 Milford
Future Farmers of America students are prepping for their annual auction on Feb. 5, including gathering for a picture for promotional purposes. Back to front, left to right: Jacob Weakley, Stephanie Sterrenberg, Lydnsey Sharp, Madison Truesdell, Kegan Jackson, Dalton Trumann, Ben Jackson, Colt Halpin, Jadyn Herriott, Alissa Summers, Mr. Lamp, Officers: Gracie Gregory, Megan Mussard, Lindsey Janssen, Kirstyn Lucht, Owen Halpin, Cheyenne Gray and Luke Trumann.
— Alivia Schmink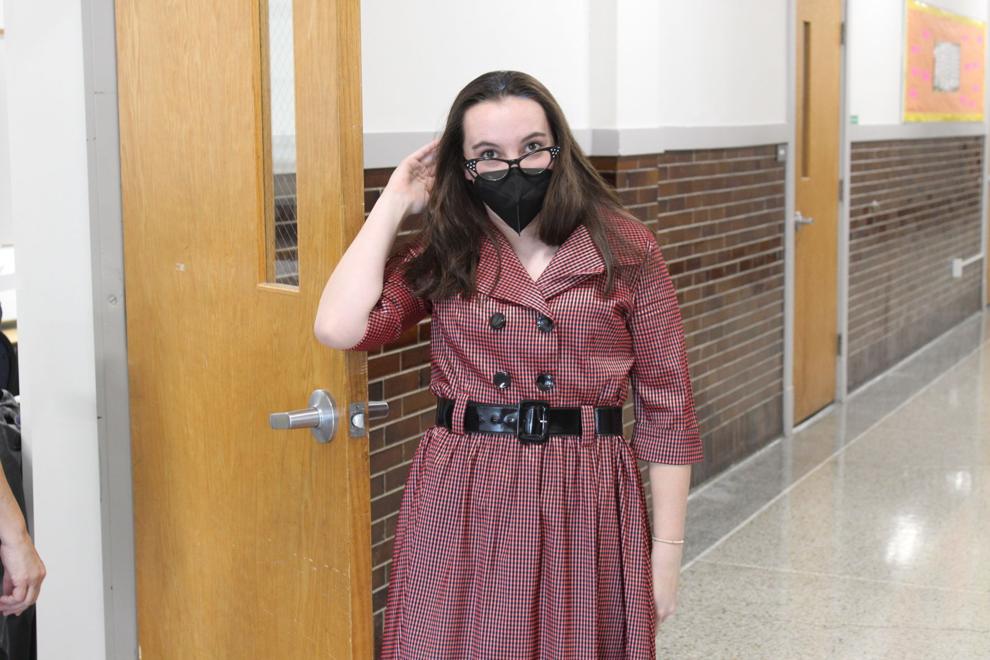 Monticello
Thespians began their rehearsals for this year's spring musical, "Grease." The cast met over the weekend to practice lines, paint props and pick out costumes. Pictured: freshman Lilly Bradley sporting her new costume for the role of Miss Lynch.
— Clara Rudolph
Oakwood
The Comets showed up in force to support former Oakwood star and All-Area performer Katelyn Young at Monday's women's game between Murray State and Eastern Illinois in Charleston. Young had 18 point as the Racers won 80-71. Afterward, Young tweeted: "Big shout out to all the Oakwood fans that made the trip down to Eastern!! Appreciate all the love and support."
— Madison Doan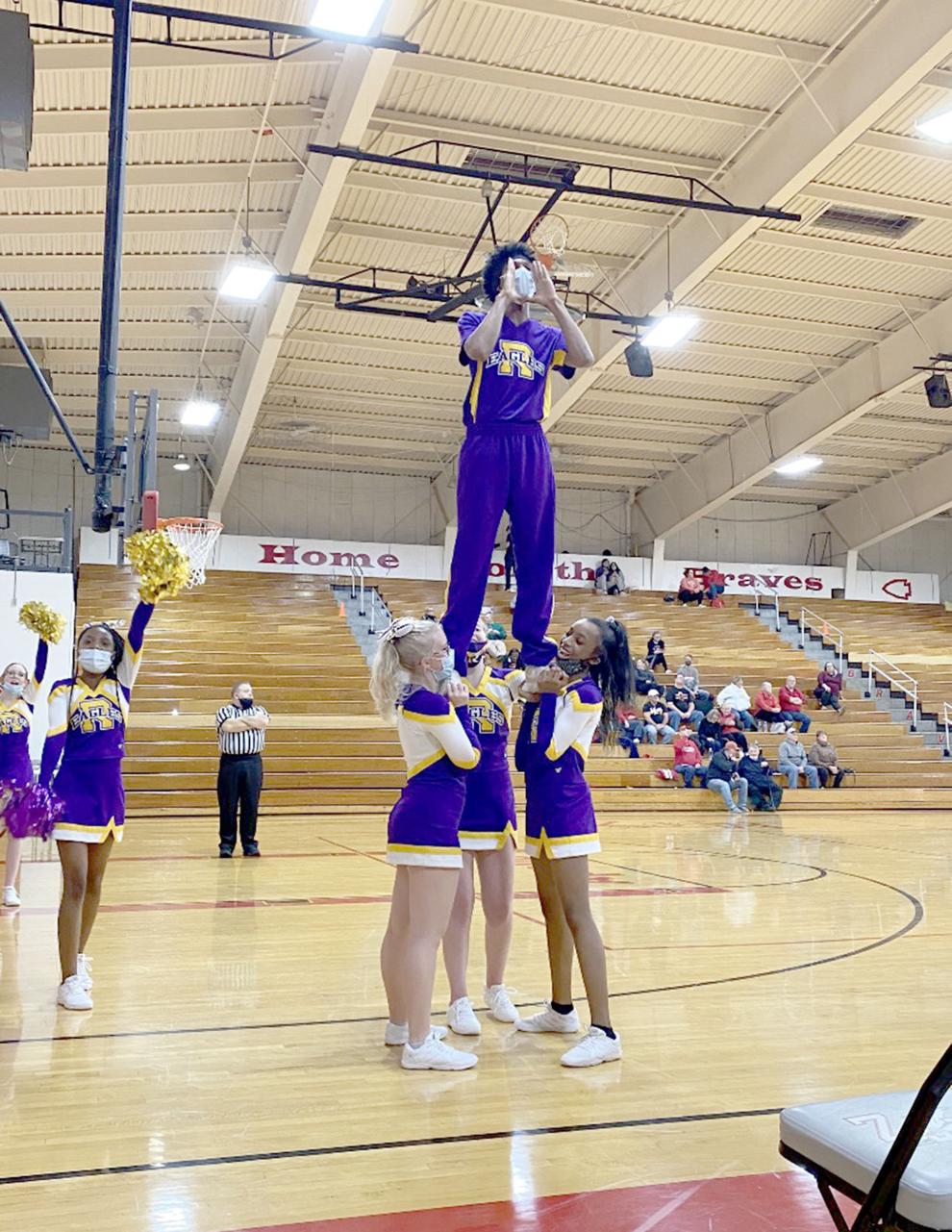 Rantoul
Cheerleaders have been accompanying the Eagles for road games, too, such as Tuesday's trip to Mount Zion for boys' basketball. Pictured: Tyler Young being held by Marin Leng, Te'Shyah Spinks and Adrianna Cobb.
— Mary Cuppernell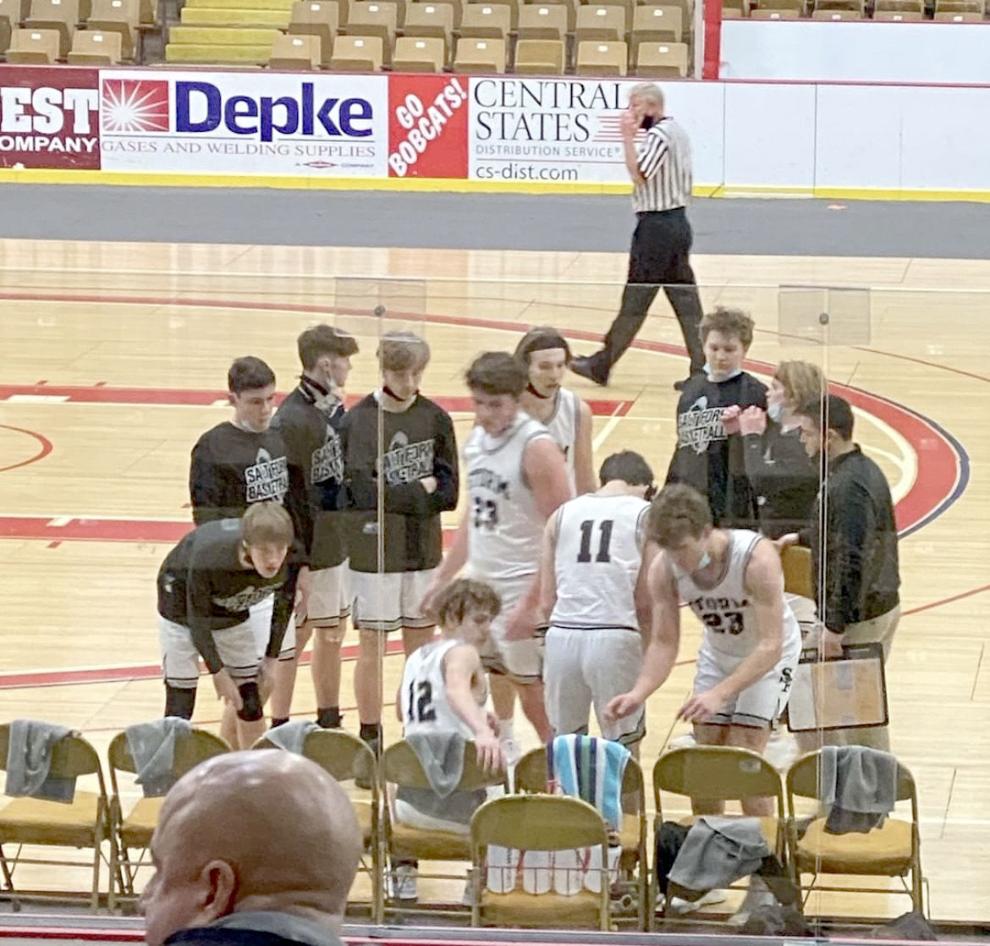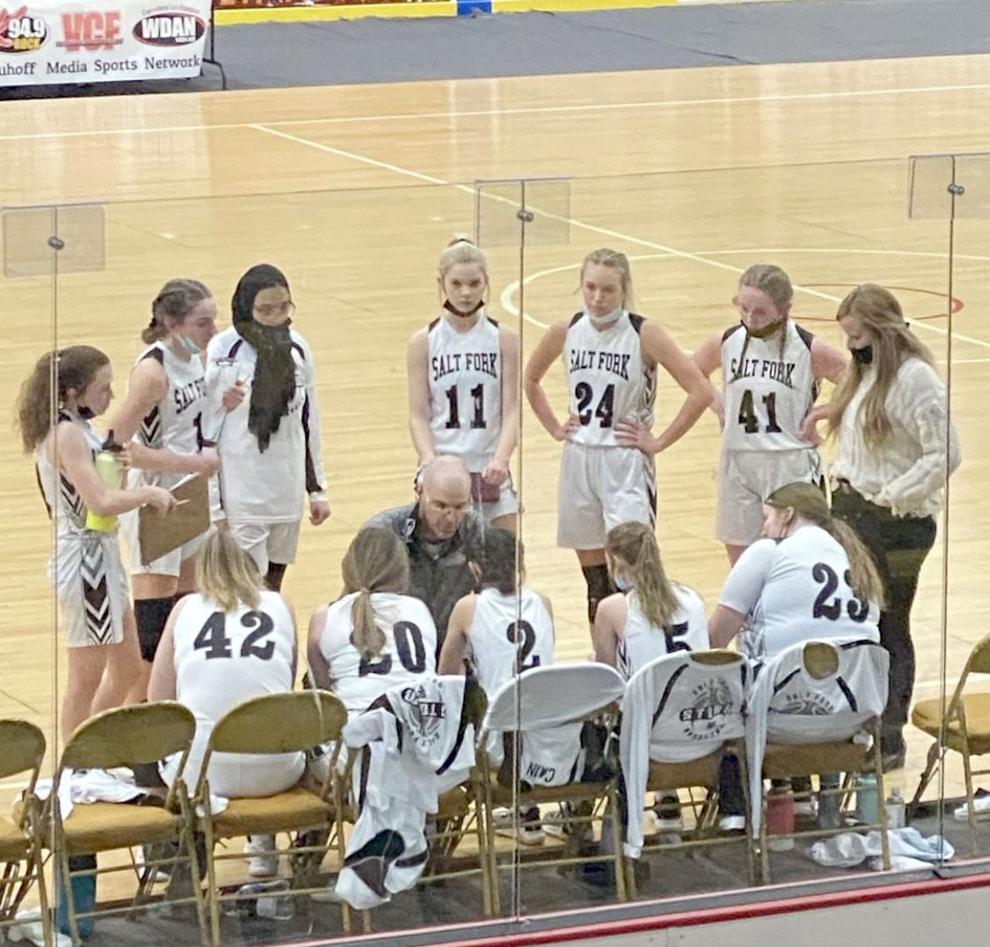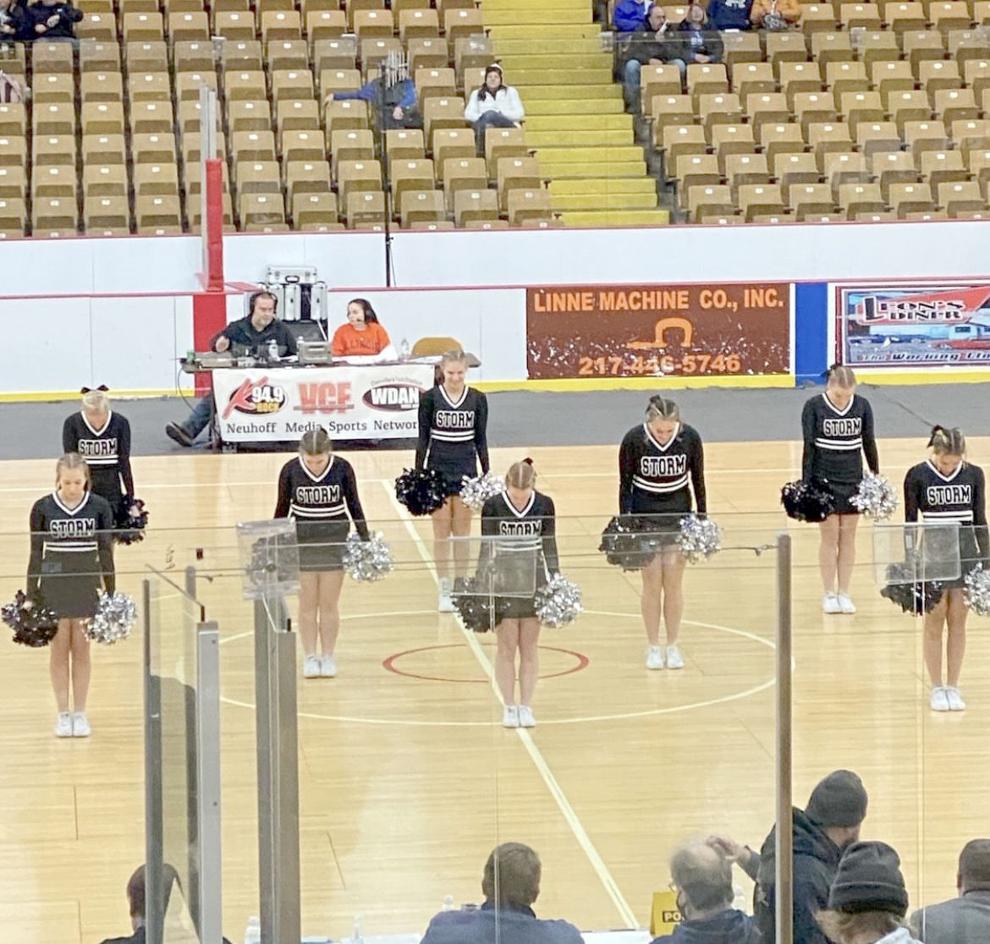 Salt Fork
The Vermilion County tournament at Danville's Palmer Arena is an all-around favorite in the Storm community because it allows the opportunity to support boys' basketball, girls' basketball and cheer at one location.
— Olivia Birge
St. Joseph-Ogden
Student council attended the Kickapoo District's winter retreat at Tuscola, listening to guest speakers and playing games. Pictured: (back row) Paige Siegmund, Sydney Reitmeyer, Emily Elsbernd, Aiden McCorkle and Kyle Meccoli; (front row) Jessica Gadbury, Johanna Schmitz, Regan Uden, Maggie Ward, Teagan Miller, Josey Frerichs and Dammy Uden.
— Regan Uden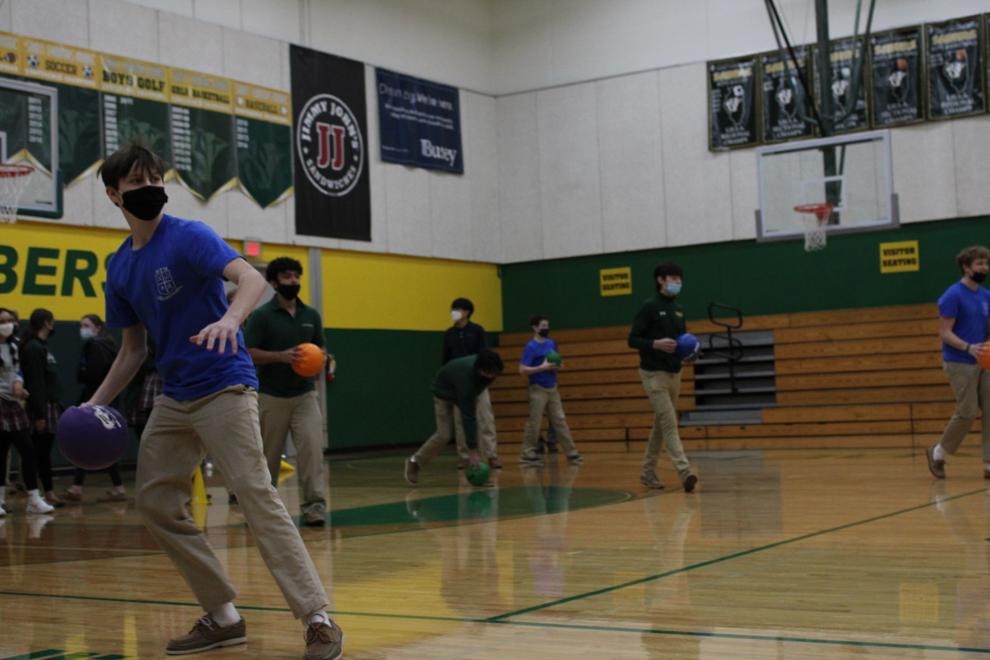 St. Thomas More
Students participated in a day of various competitions to win points for their "Saint Family." Members of every family teamed to play dodgeball and take part in a relay race. The teachers also played a game of musical chairs to help win points.
— Bailey McMahon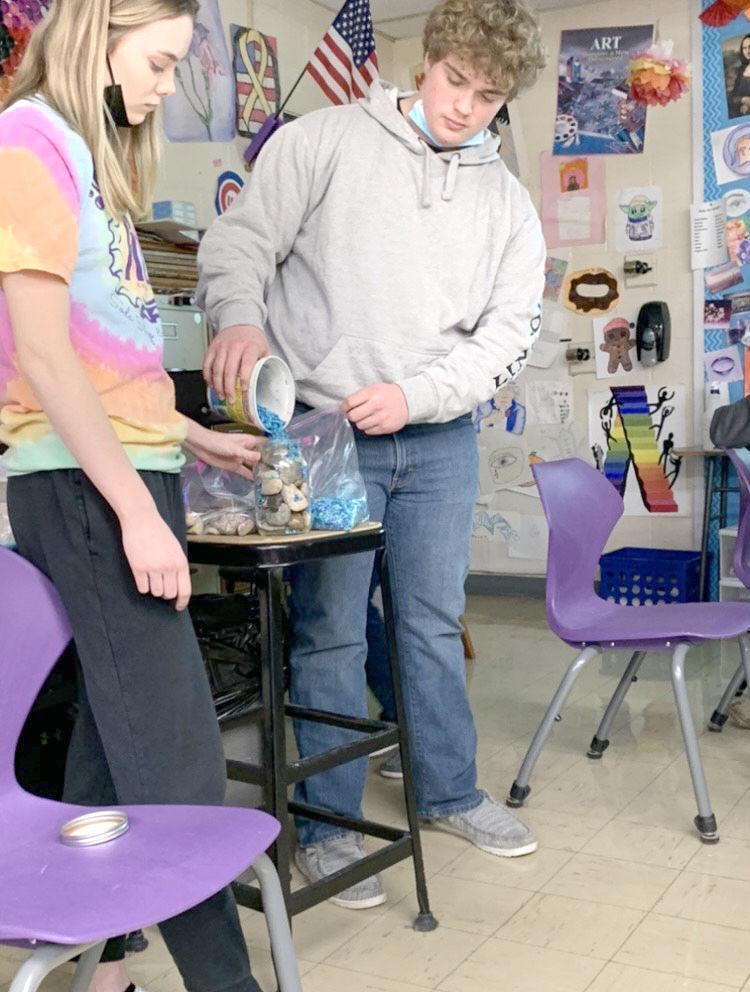 Shiloh
This month's Fellowship of Christian Athletes meeting was hosted by seniors Caroline Smith and Greg Reese.
— Josephine Carroll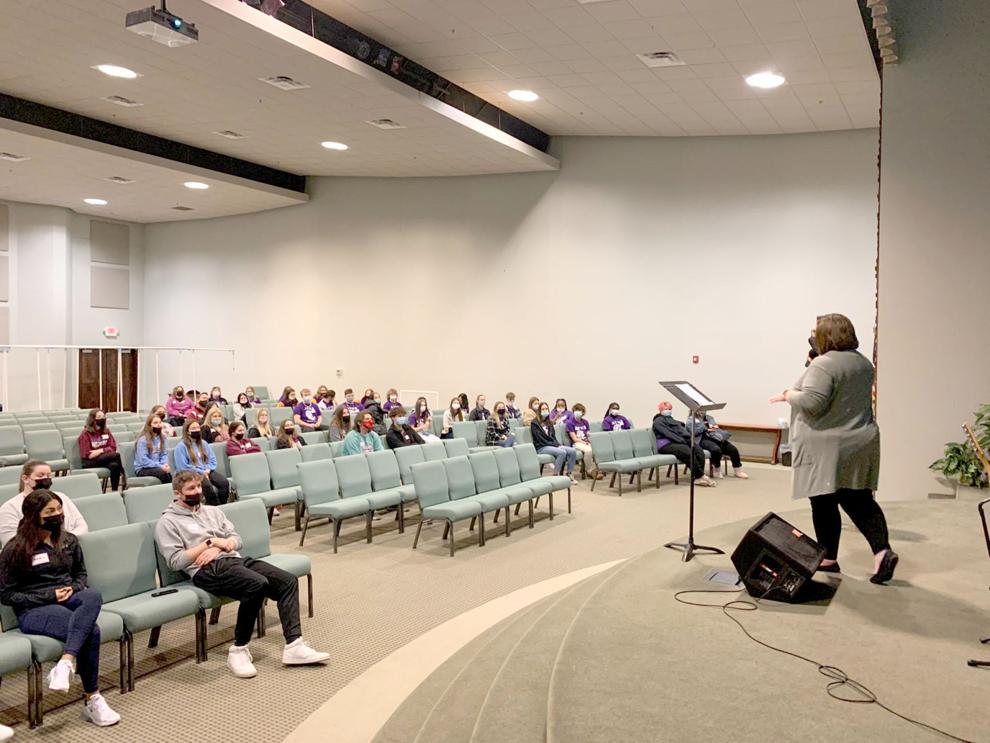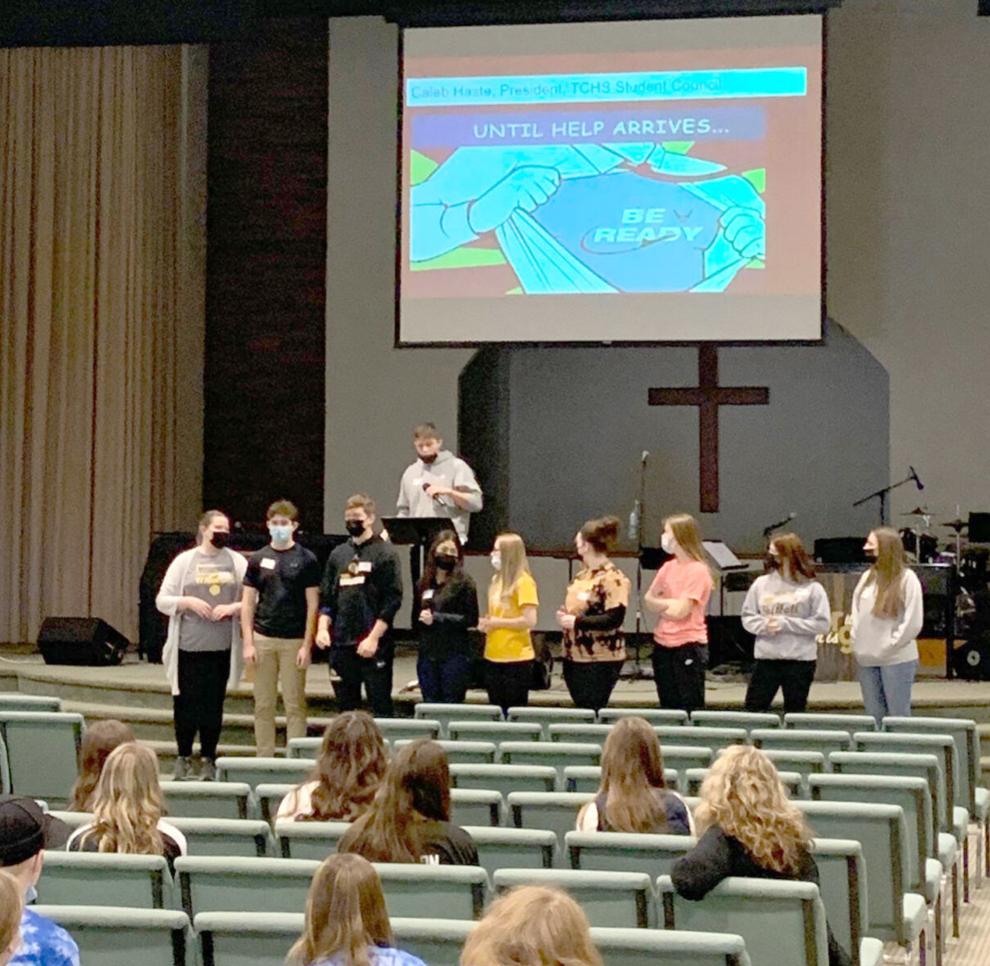 Tuscola
Student council hosted the Winter Retreat for the Kickapoo District, where counselors from RISE Behavioral Health and Wellness offered mental health tips.
— Amelia Bosch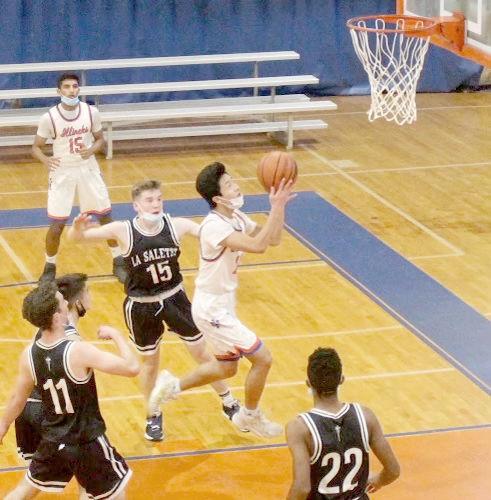 Uni High
On Wednesday, Ethan Mok-Chih visited The News-Gazette to accept a plaque for being named University of Illinois ROTC Player of the Week , The senior was recognized for his performances against Judah Christian (30 points) and Villa Grove (37 points). After a recent practice, Mok-Chih's teammates commemorated his honor with a well-deserved round of applause.
— Aakash Vasireddy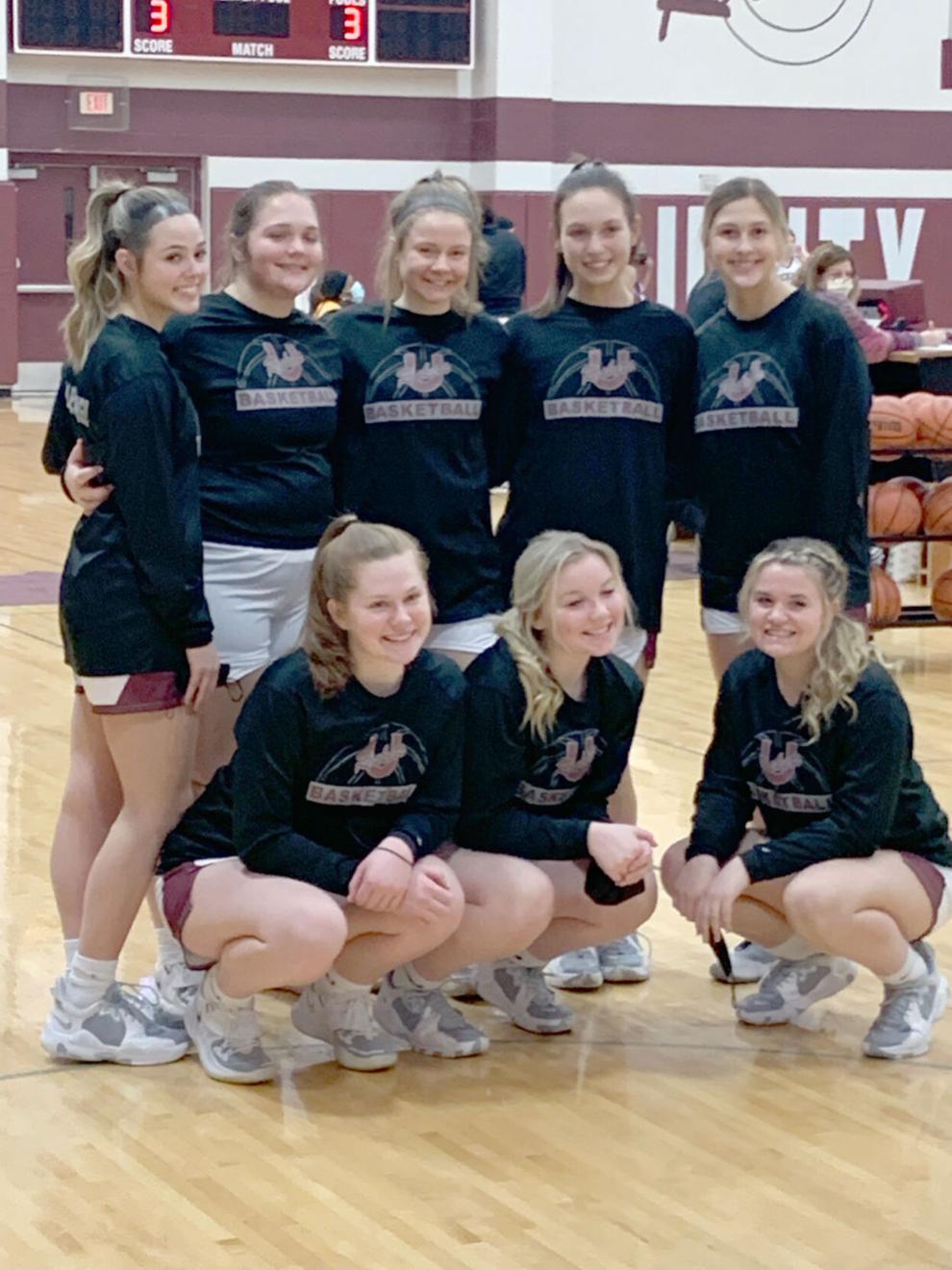 Unity
The girls' basketball team celebrated their eight seniors on Senior Night before playing Rantoul last week. Pictured: Maddie Reed, Hailey Flesch, Erika Steinman, Bridget Henry, Grace Renfrow, Calli Chandler, Savannah Alagna and Taylor Henry.
— Maddie Reed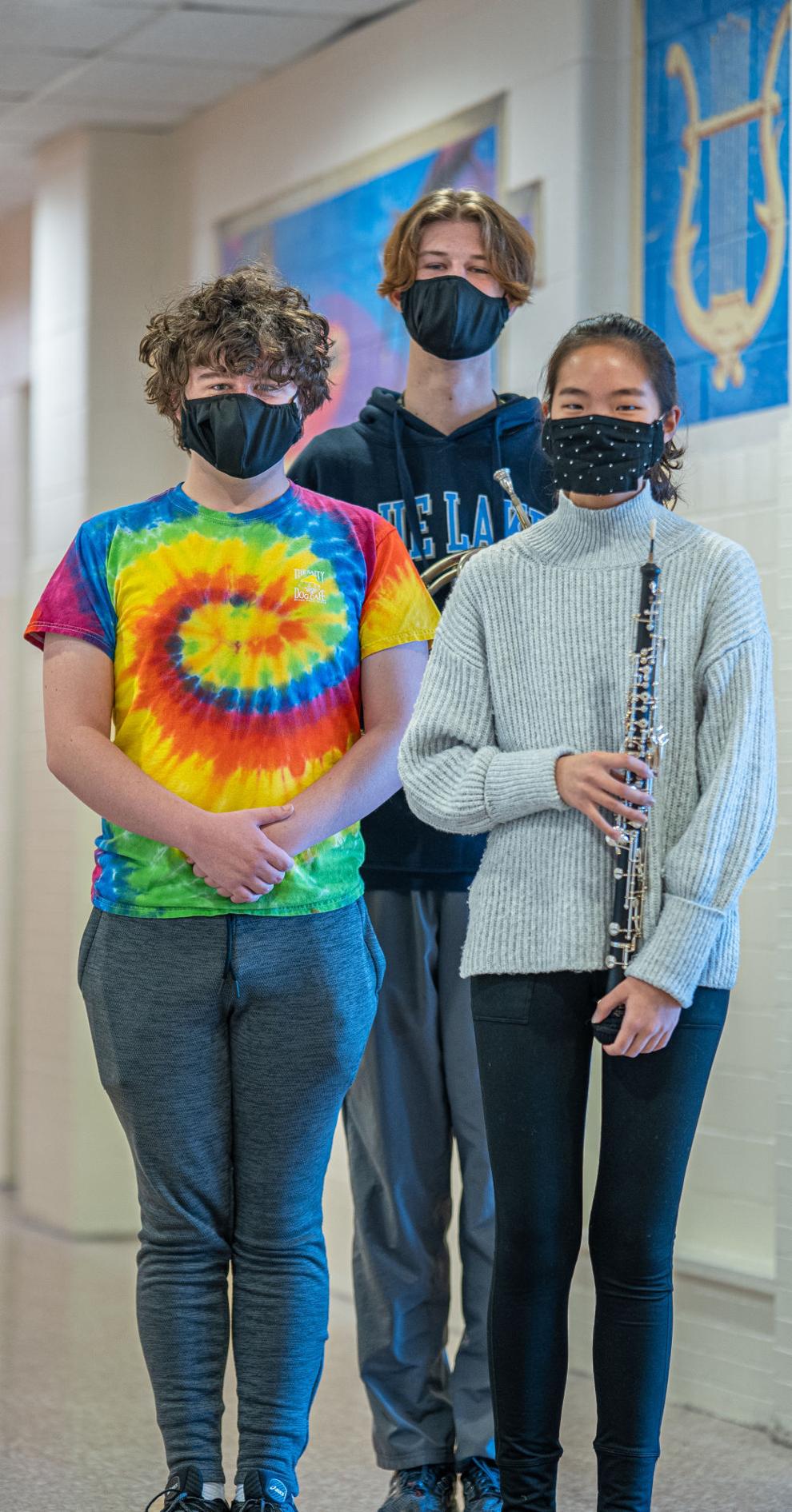 Urbana
Several band members qualified for the highly coveted Illinois Music Education Association All-State Convention, including senior Owen Robinson (horn), sophmore Loelle Lee (oboe) and Aaron Rosenstein (composition).
— Park Mitchell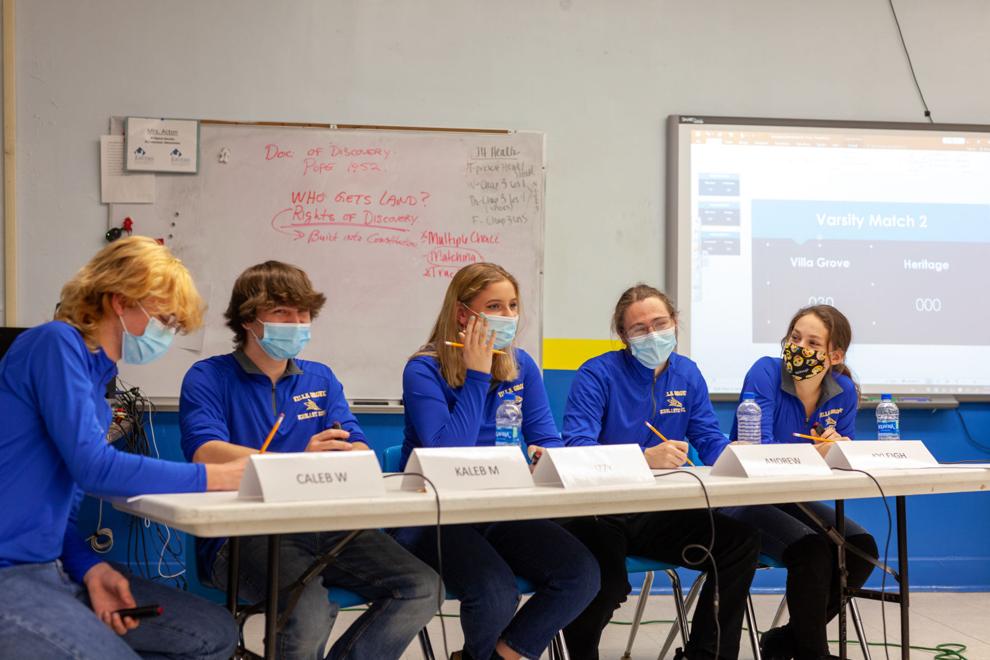 Villa Grove
Scholastic Bowl had its first meet last Thursday, beating Tri-County and Heritage and falling short to Cumberland. Practicing every Wednesday helps them prepare for the meet the following day. Pictured, left to right: Caleb Wiessing, Kaleb Miller, Isidora Davis, Andrew McQueen and Kyleigh Price.
— Molly Little