2021-22 High School Confidential: Week 15
Welcome to Year 6 of High School Confidential, an award-winning project made possible by aspiring student journalists from every corner of our circulation area. Each Friday through May, they'll tell us what's happening in their hallways at news-gazette.com.
Once a week, we'll also hand over our Snapchat account (News-Gazette) to our correspondents for behind-the-scenes tours.
Feedback? Email N-G/VP Jim Rossow at jrossow@news-gazette.com.
This year's panel:
Academy High: William Ding
ALAH: Sarah Rafferty
Arcola: Ariana Carmona
Armstrong: Mattie Kennel
Bement: Addie Fritz
BHRA: Paili Davis
Blue Ridge: Sarah Whitehouse
Centennial: Blake Burr, Montez Dubose
Champaign Central: Lucy Moss
Chrisman: Reese Anderson
Cissna Park: Emma Morrical
Danville: Kedzie Griffin
DeLand-Weldon: Kaitlyn Sayers
Fisher: Krista Martin
Georgetown-Ridge Farm: Chloe Brock
Gibson City-Melvin-Sibley: Emily Hood
Heritage: Torie Rothermel
Hoopeston Area: Emily Ray
Judah Christian: Lydia Lowry, Abi Tapuaiga
LeRoy: Kelsey Graves
Mahomet-Seymour: Tinley Peters
Milford: Alivia Schmink
Monticello: Clara Rudolph
Oakwood: Madison Doan
Paxton-Buckley-Loda: Sydney Murphy
Rantoul: Mary Cuppernell
St. Joseph-Ogden: Regan Uden
St. Thomas More: Bailey McMahon
Salt Fork: Olivia Birge
Scharlman: Evan Sherer
Shiloh: Josephine Carroll
Tuscola: Amelia Bosch
Uni High: Aakash Vasireddy
Unity: Maddie Reed
Urbana: Park Mitchell
Villa Grove: Molly Little
Westville: Bryce Burnett
On to this week's report: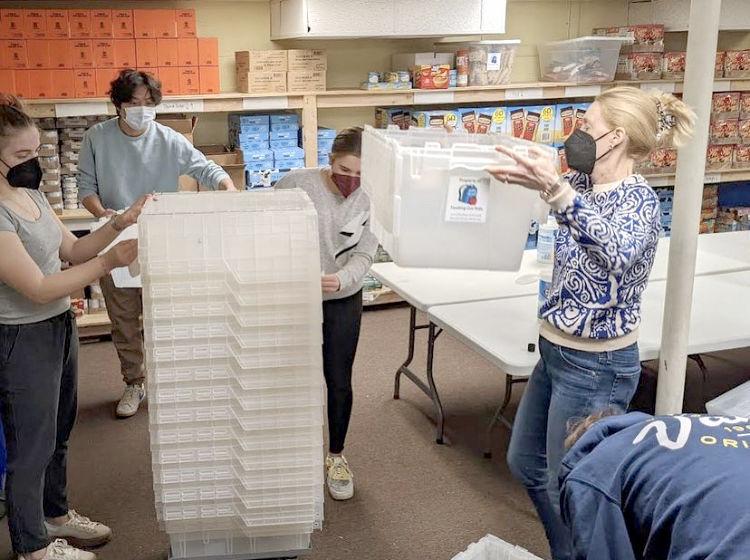 Academy High
Members of the Caring Crew, the school's community service club, spent Martin Luther King Jr. Day volunteering at Feeding Our Kids, checking for expired foods and preparing for packing. Feeding Our Kids serves children faced with food insecurity in Champaign County and beyond. Pictured: Students Rosie Atkinson, William Ding and Keagan Marie Markun and Academy parent Sarah Sehitoglu.
— William Ding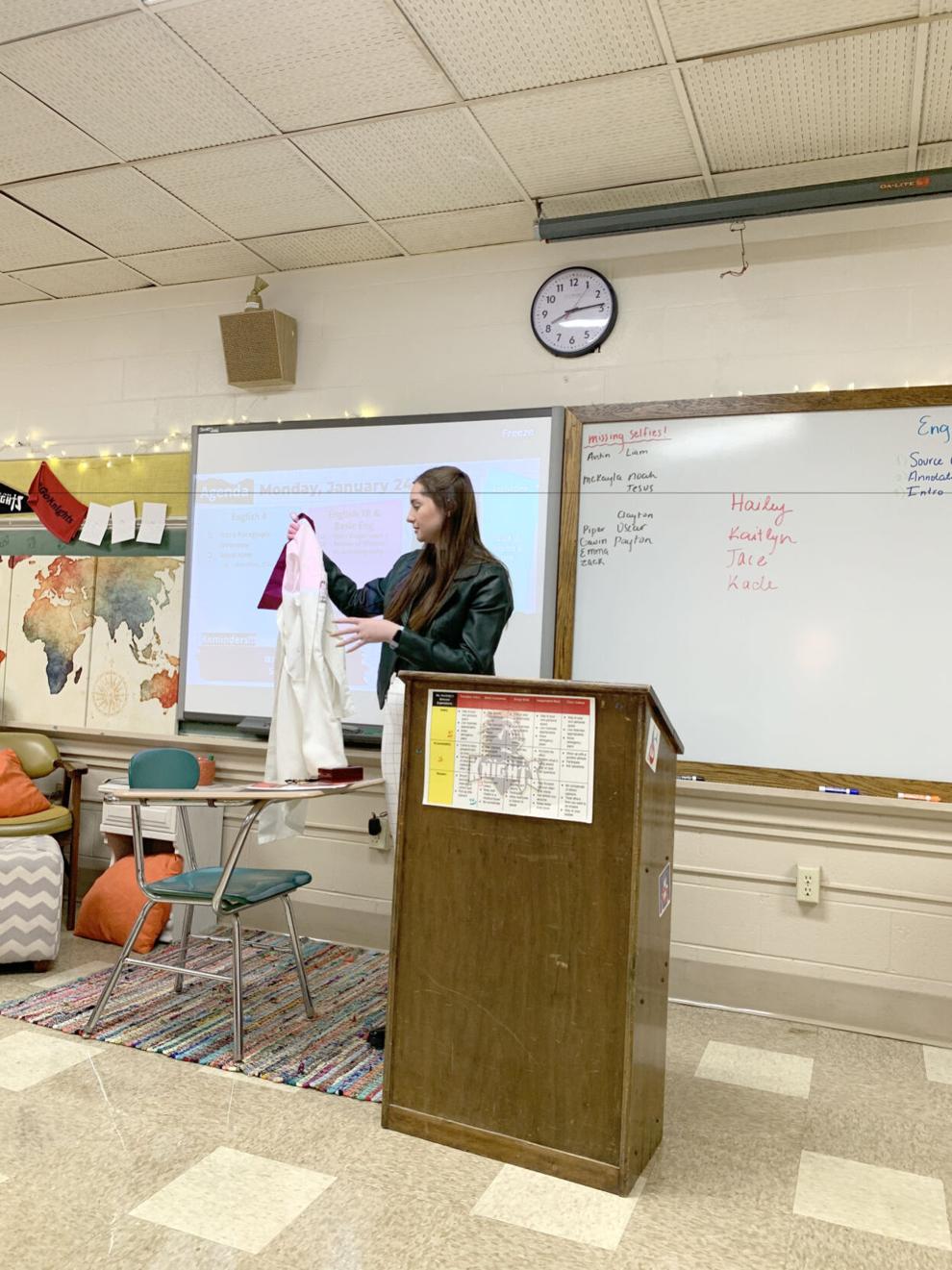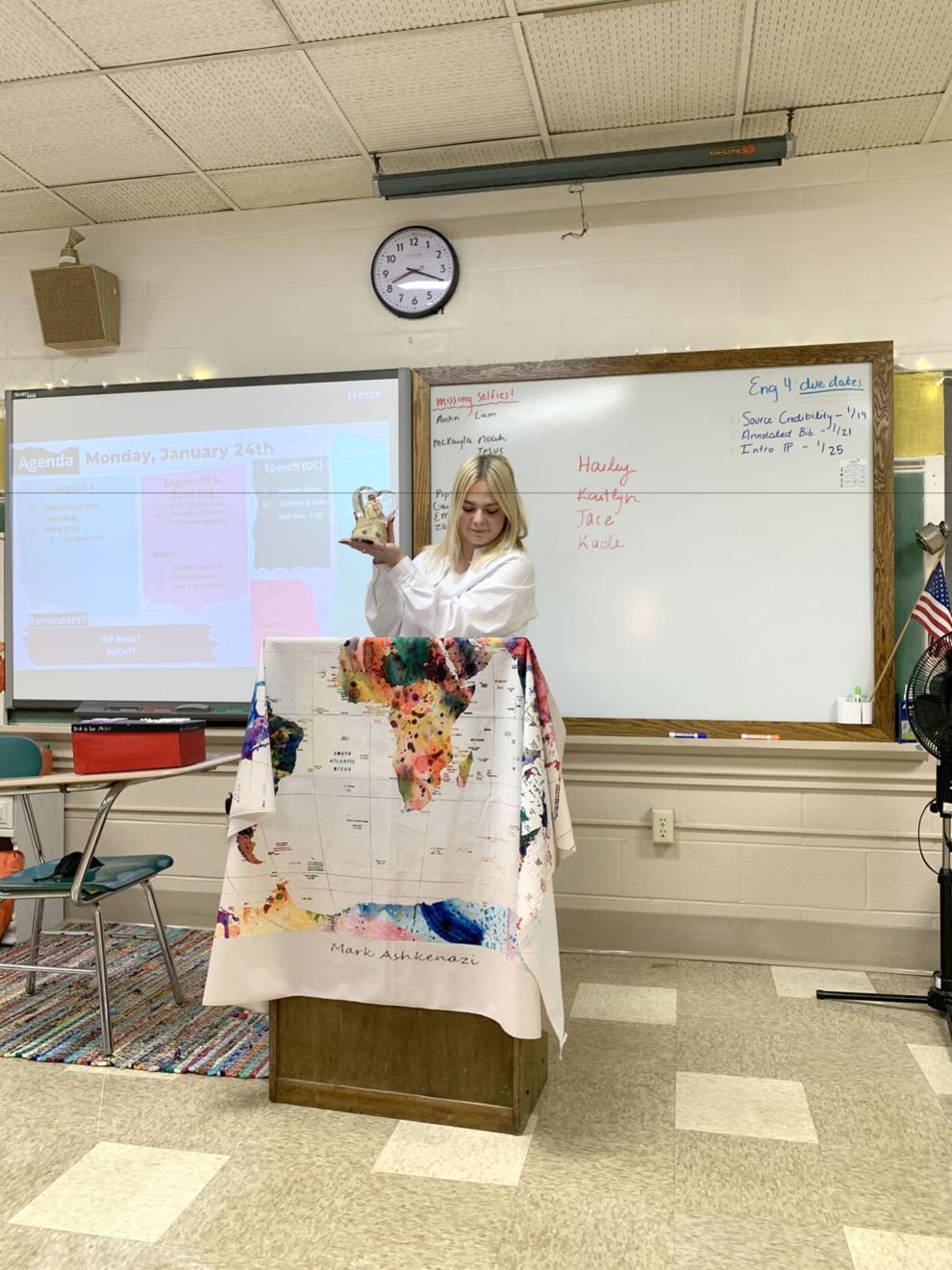 ALAH
Seniors in dual credit speech class are speaking about four items that represent their past, present, future and theme for their life. Pictured is Hailey Miller discussing a nursing coat that represents her future, and Kaitlyn Zander explaining the meaning behind a snow globe with swans inside.
— Sarah Raftery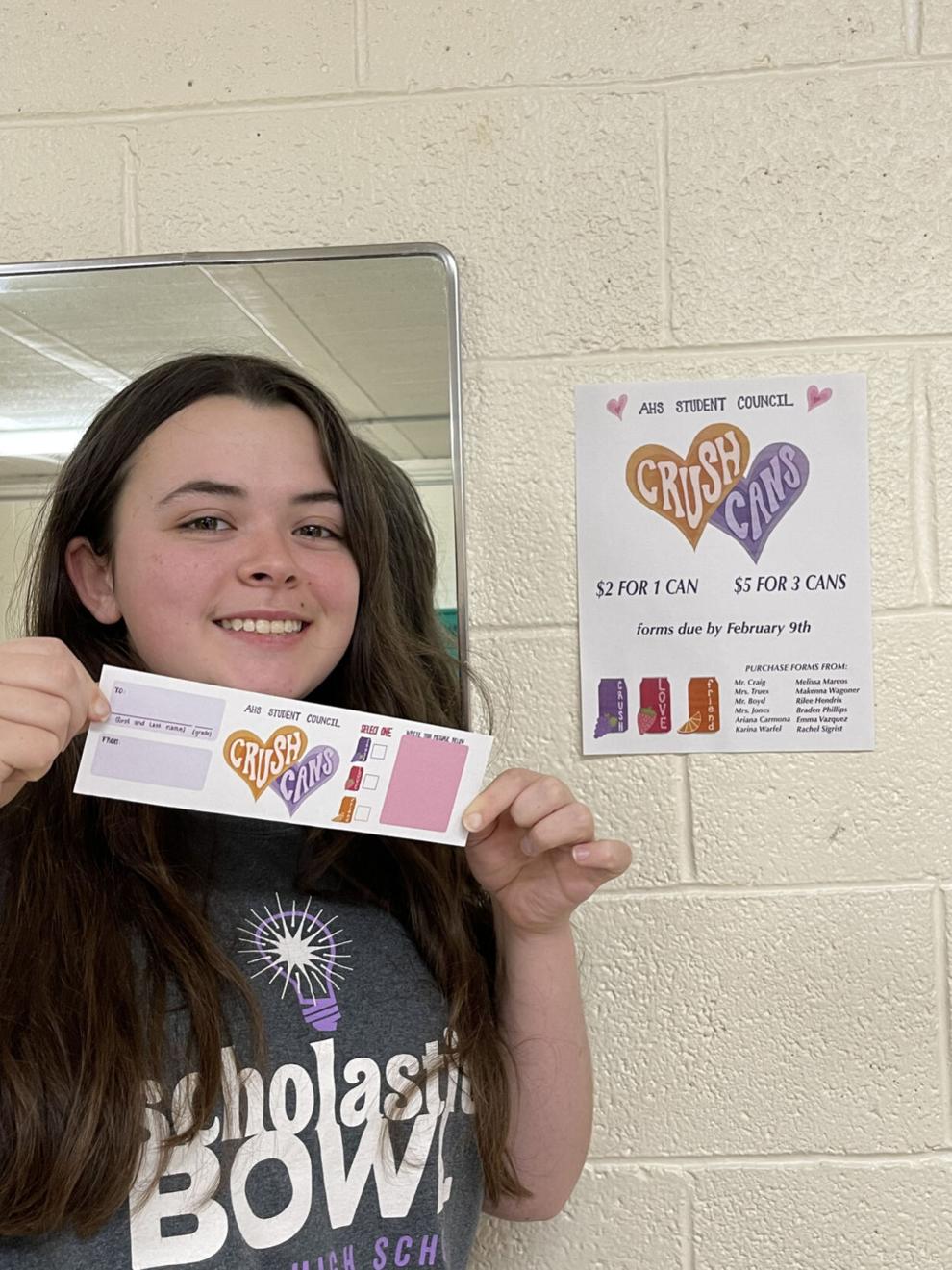 Arcola
Student council is holding its annual Crush Cans fundraiser ahead of Valentine's Day. Pictured: Rilee Hendrix, student council secretary.
— Ariana Carmona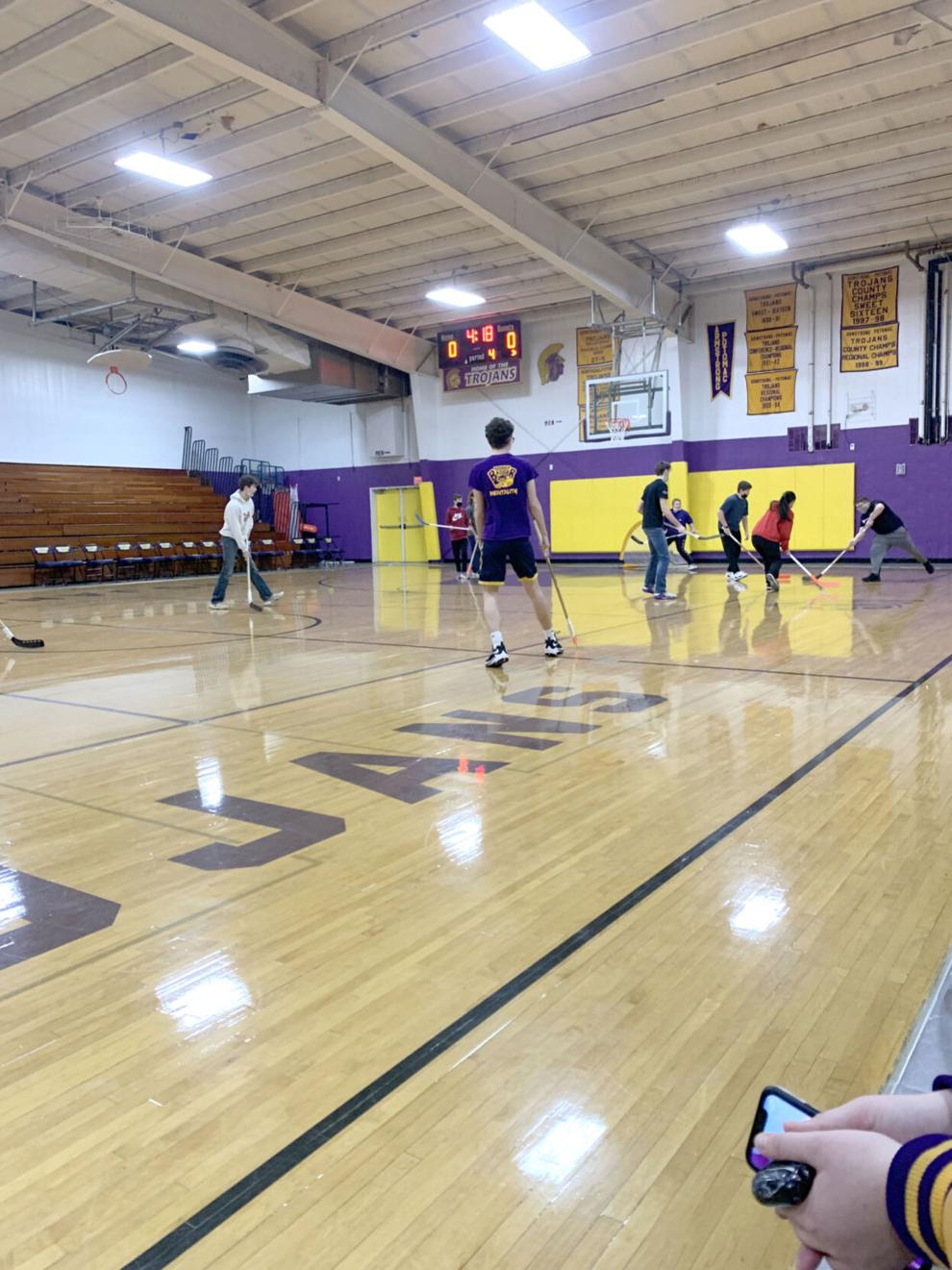 Armstrong
Students separated into opposing teams to compete in a floor hockey tournament in the gym during homeroom last week.
— Mattie Kennel
Bement
Emma Fuqua, Cade Flavin and Trinity Stroisch were among students who went out to eat last Friday afternoon as part of the high school's open campus lunch. Students go to Mama T's, Bement Mini Mart or Tom's Bowl for a bite to eat.
— Addie Fritz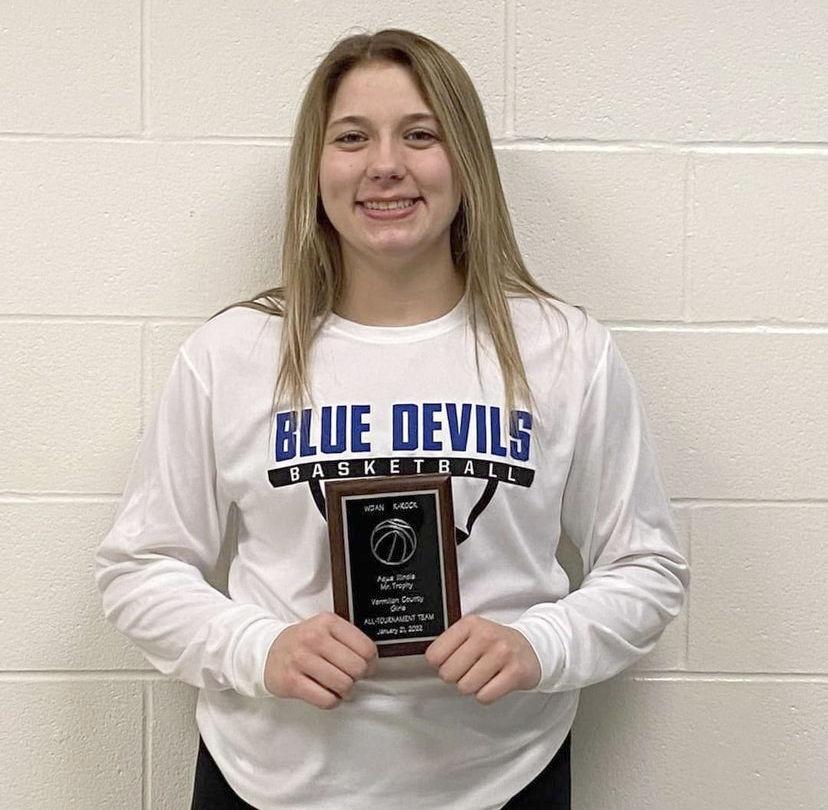 BHRA
Sophia Rome was named to the Vermilion County all-tournament team in Danville. The talented senior also participates in volleyball and track.
— Paili Davis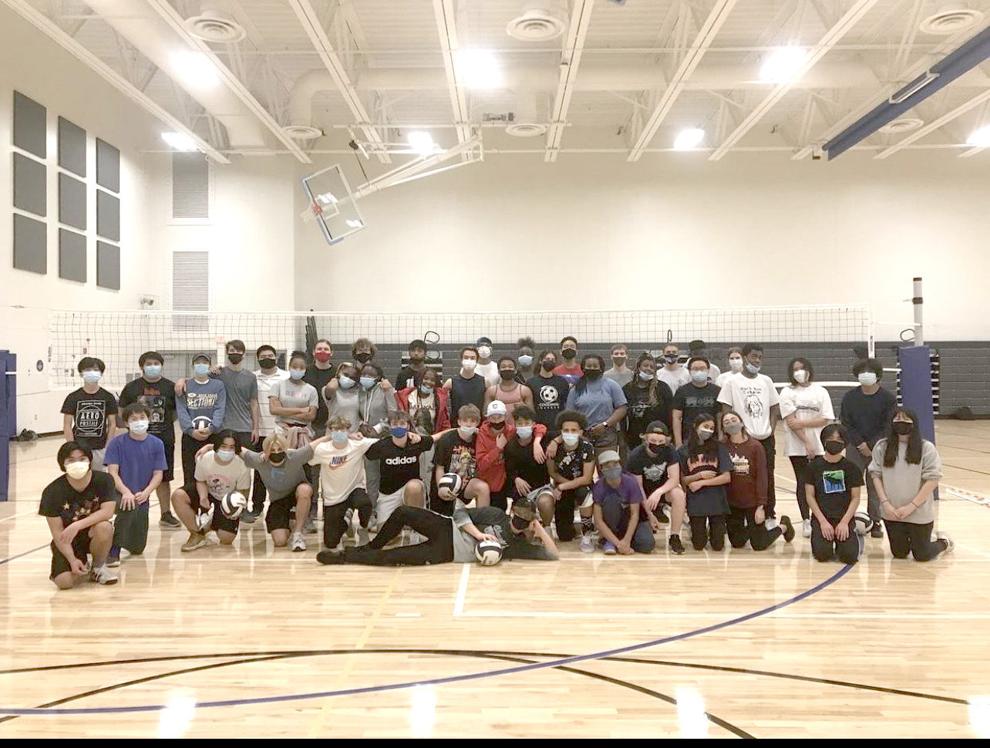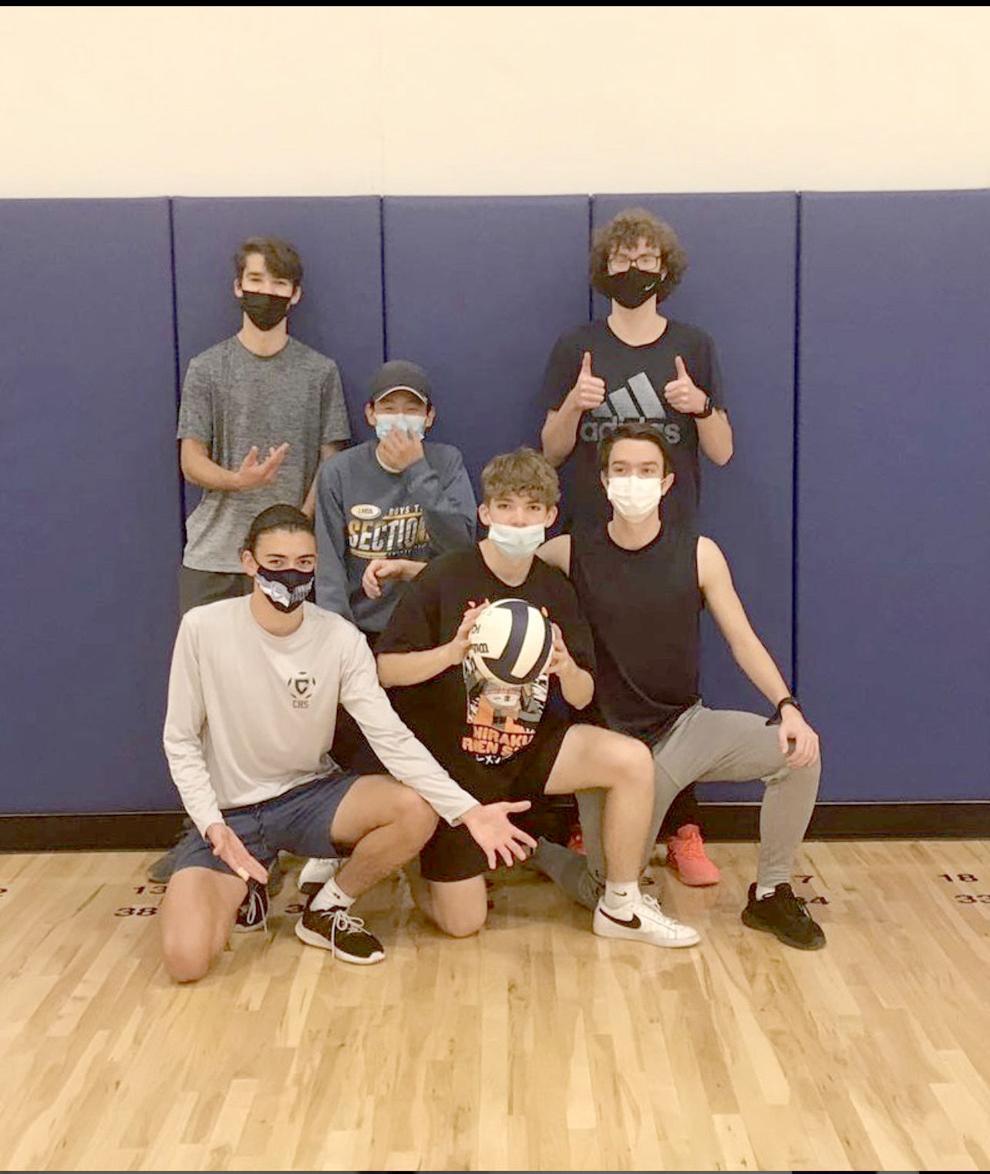 Centennial
Student Jonah Witte created the school's first volleyball club in November 2021, saying "wanted students to have an opportunity to play volleyball just for fun without having to join an official team." With the rise in COVID-19 cases, the club has had to periodically cancel weekly Thursday scrimmages. The hope is to return to a consistent schedule as cases decline. Pictured: Henri Turner, Ethan Anderson. Nate Bell, Lino Jo, Jonah Witte and Ben Kirby
— Blake Burr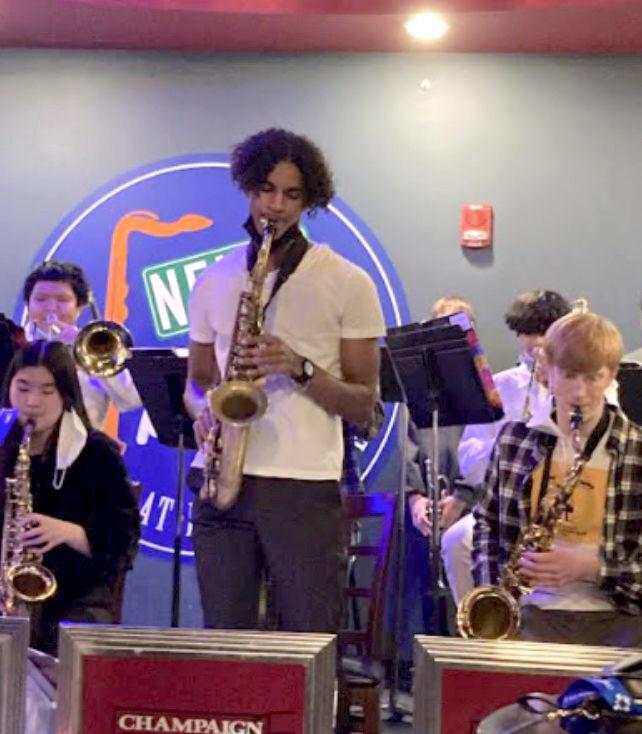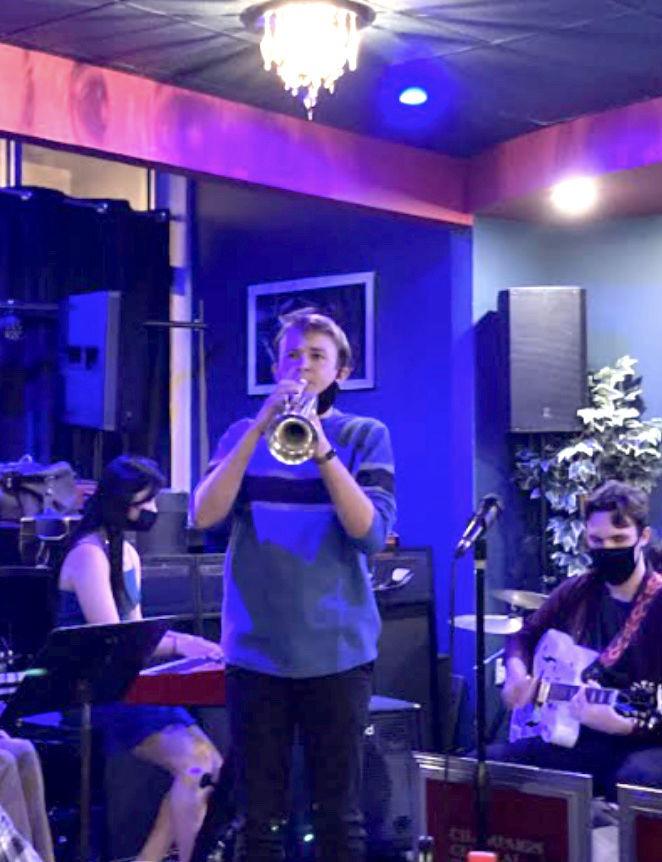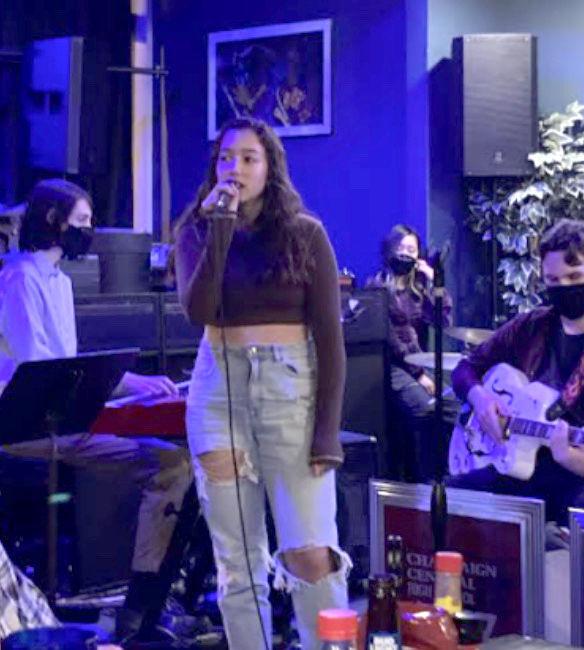 Champaign Central
The school's jazz ensemble and new street combo bands played a jazz gig last Friday night at Neil St.Blues in downtown Champaign. Pictured: soloists Lawrence Parks on saxophone, Conner Branch on trumpet and Ainsley Holland on vocals.
— Lucy Moss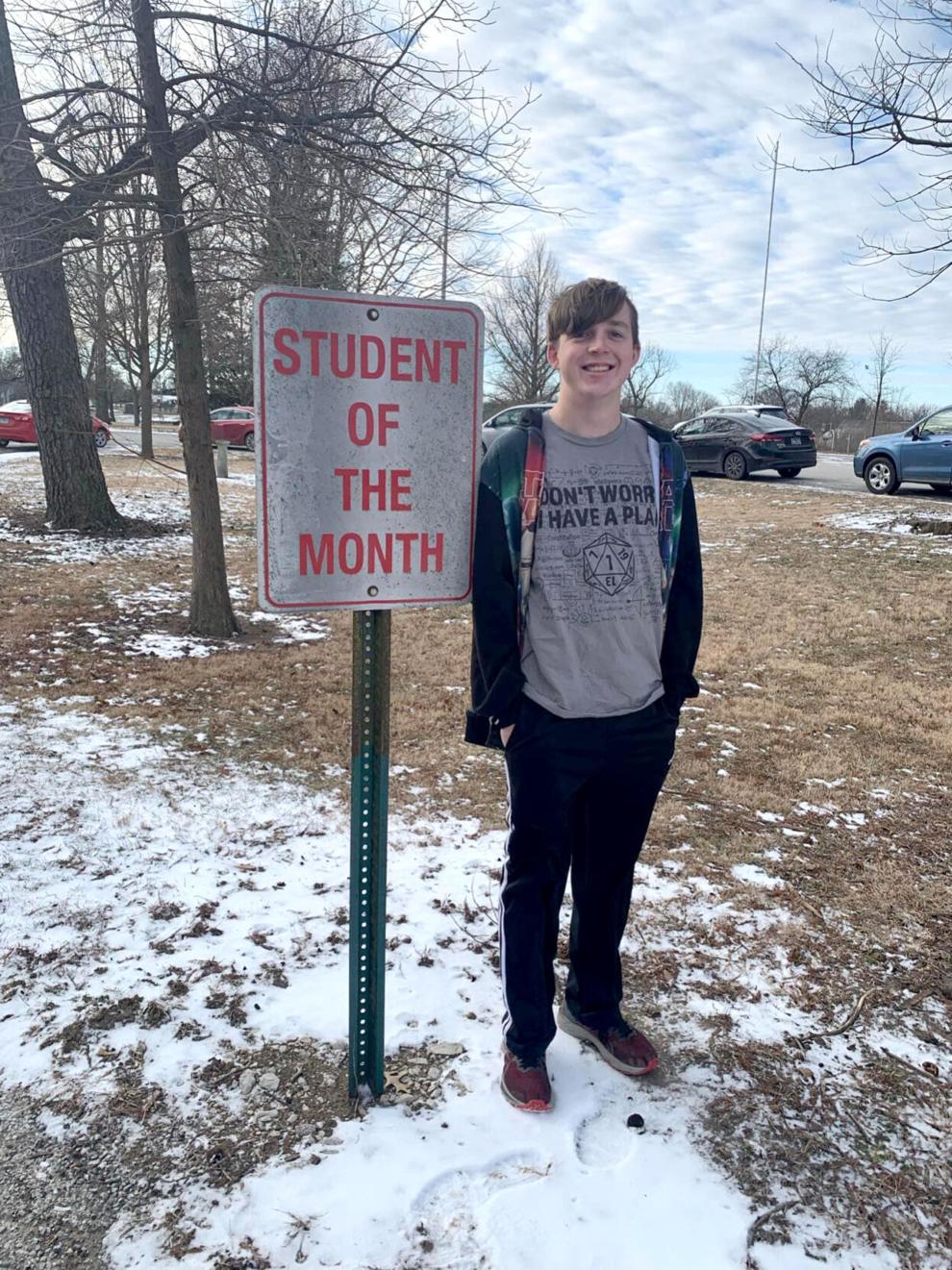 Chrisman
Among the perks that come with winning Student of the Month: a reserved parking spot near the front entrance of Chrisman High School. It's been that way since student council started spotlighting high-achieving types each month during the school year.
"It's a definite plus," said January's honoree, John Phipps, an academic star (3.95 grade-point average) who is interested in pursuing aerospace engineering at Rose-Hulman in Terre Haute, Ind.
This month, Phipps and his Nissan Rogue are in parking heaven. He has two reserved spots to pick from out front, seniors getting preferential treatment, too.
— Reese Anderson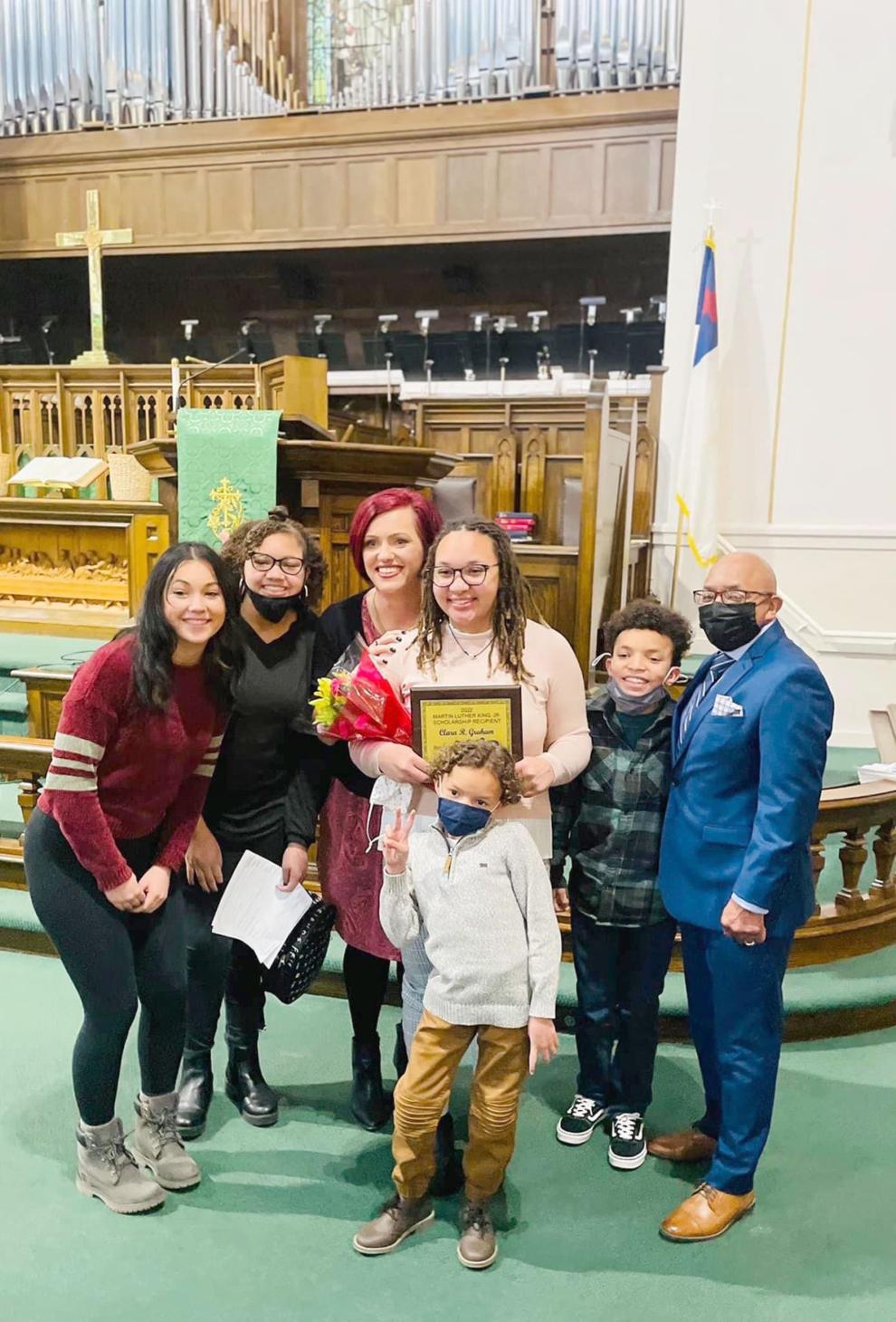 Danville
Senior Clara Graham, pictured with her family, was awarded the $4,000 Martin Luther King Jr. Scholarship. Graham read her winning essay at an MLK celebration at St. James United Methodist Church. She plans to attend Illinois State University and study urban and sustainable agriculture.
— Kedzie Griffin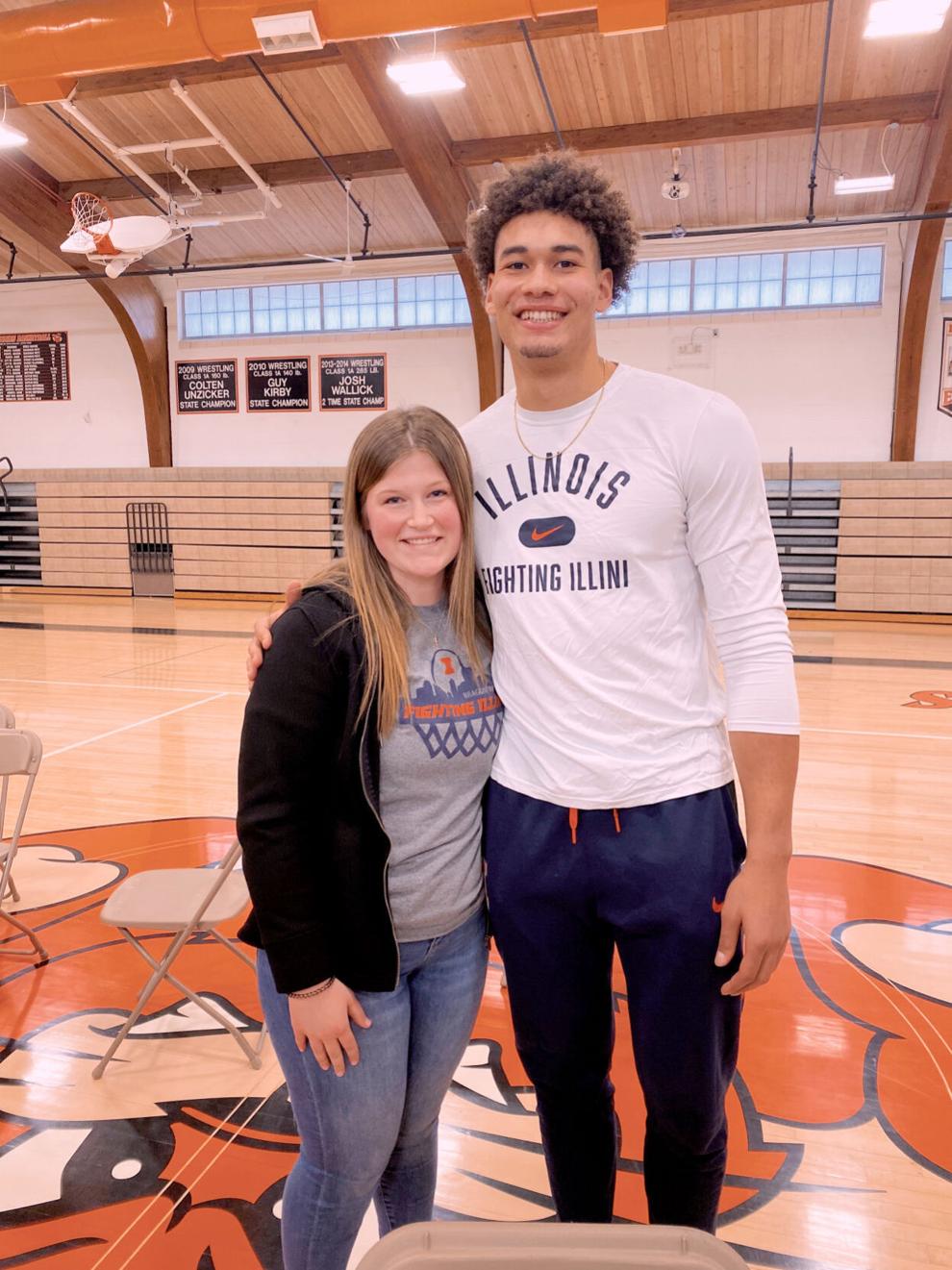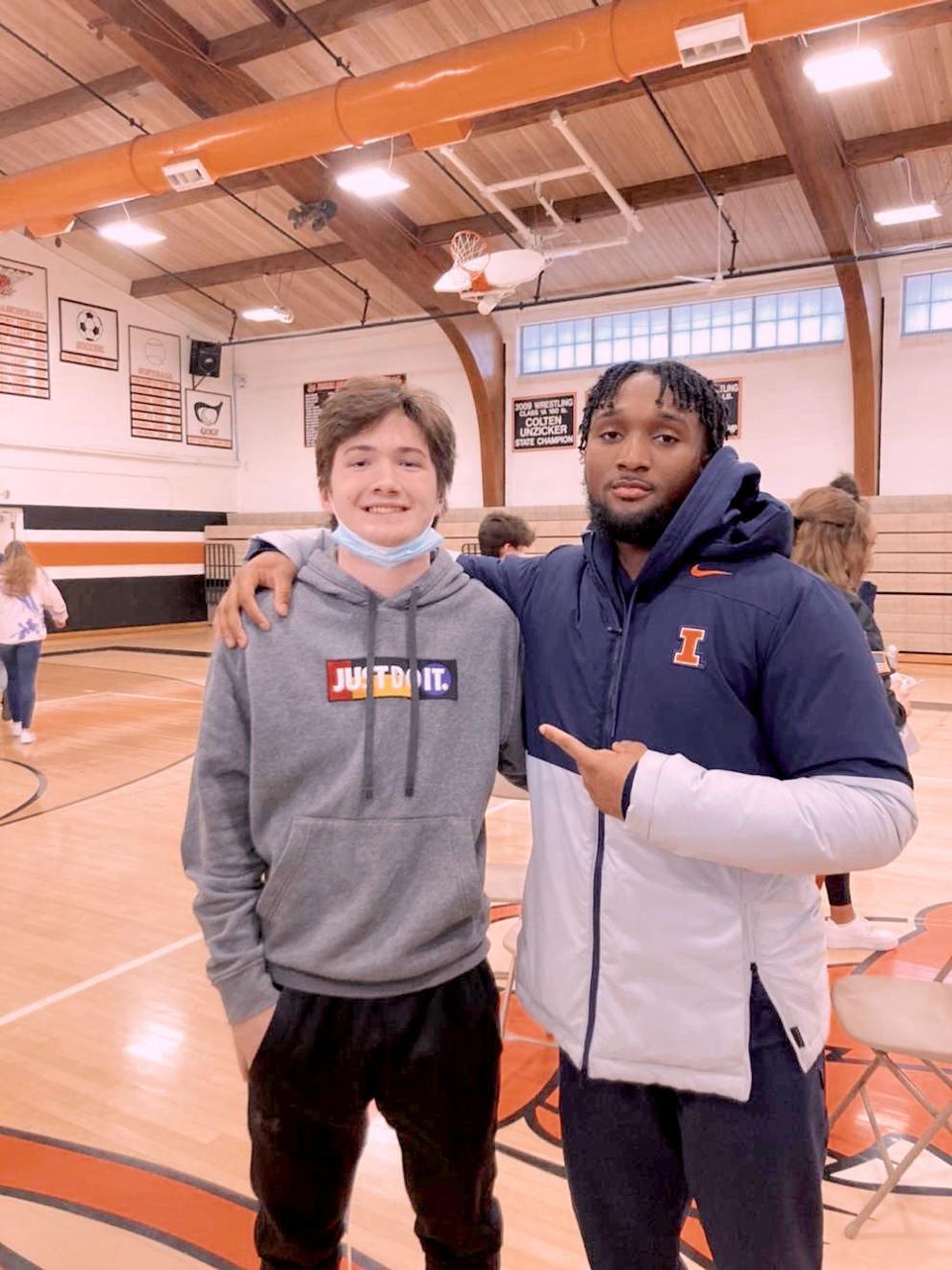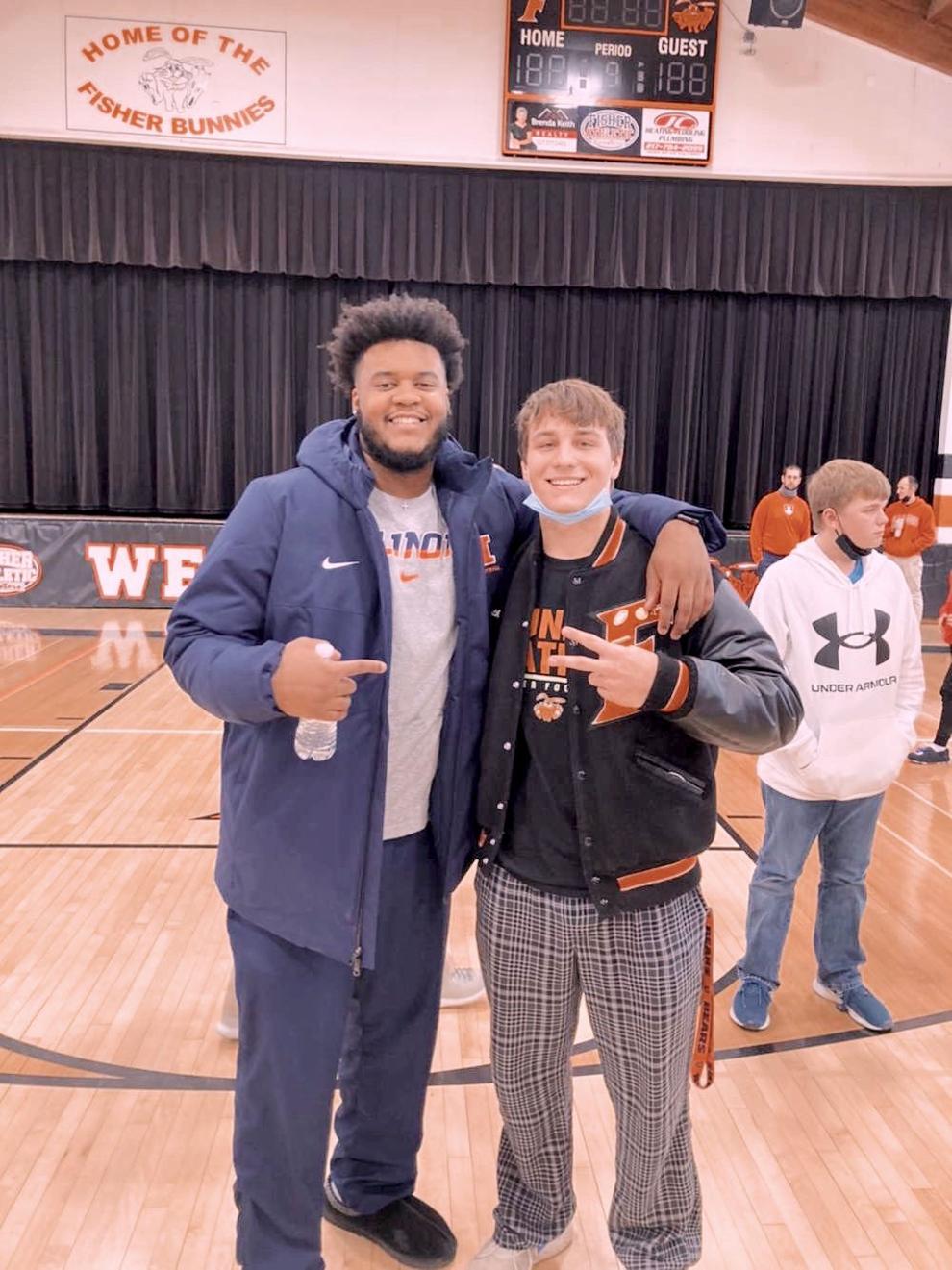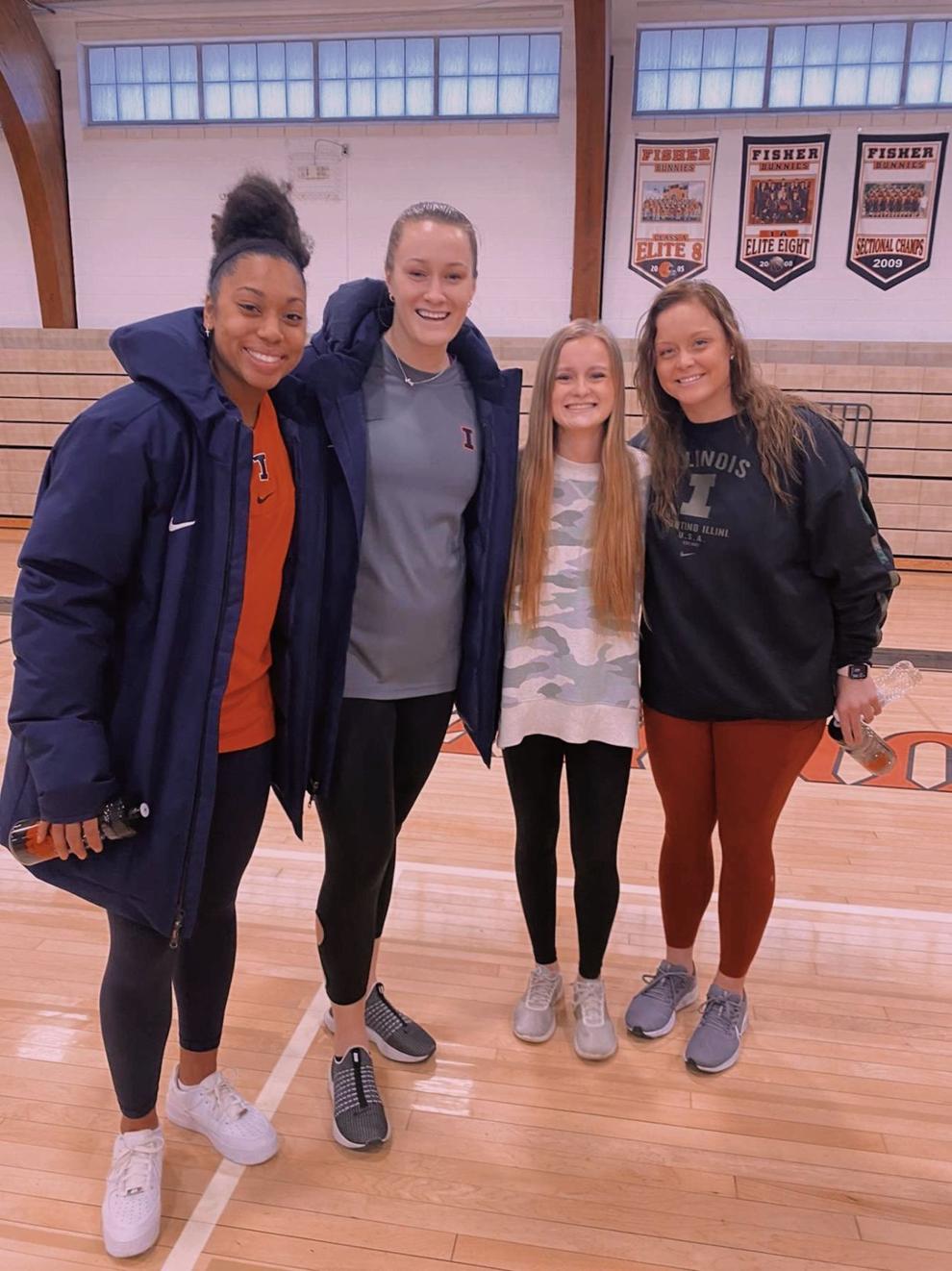 Fisher
A group of University of Illinois student-athletes, including men's basketball player Benjamin Bosmans-Verdonk, football's Keith Randolph and Isaiah Williams, and softball players Kelsie Packard, Sydney Sickels and Danielle Davis, spoke to students about how to achieve goals and work hard. The visit included a three-point shooting contest pitting Bosmans-Verdonk and Williams against students Blake Terven and Dalton Smith.
— Krista Martin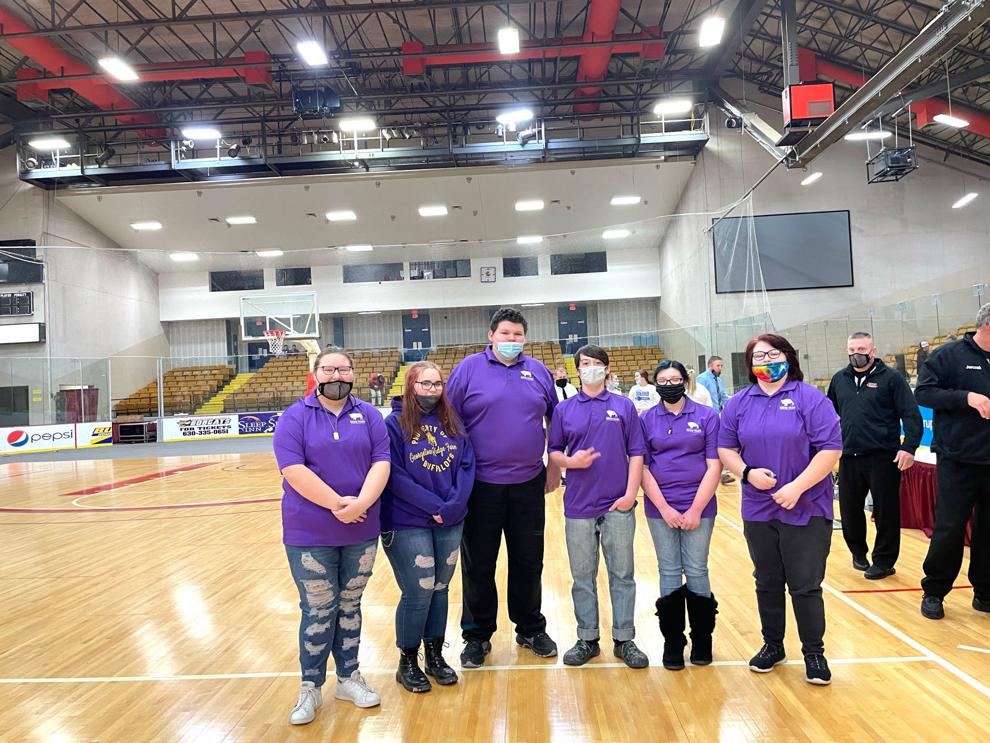 Georgetown-Ridge Farm
On Friday, the school's chorus delivered the national anthem and pep band performed during the girls' Vermilion County basketball games at David S. Palmer Arena in Danville.
— Chloe Brock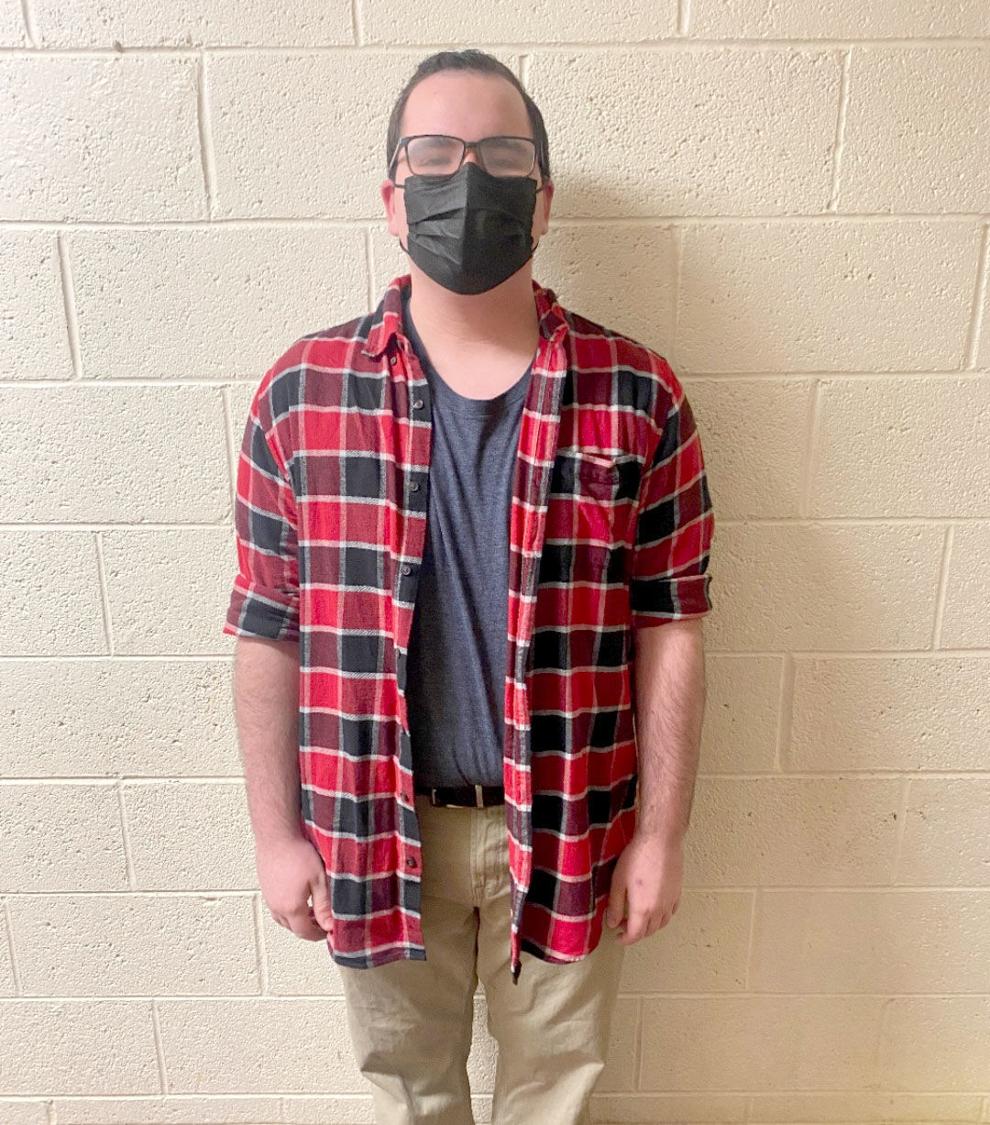 Gibson City-Melvin-Sibley
Senior Tyler Lange was selected for the Illinois Music Education Assocation All State Choir, one of the highest honors a music student can achieve. He will be performing with other musicians, selected from high schools across the state, on Saturday in Peoria.
— Emily Hood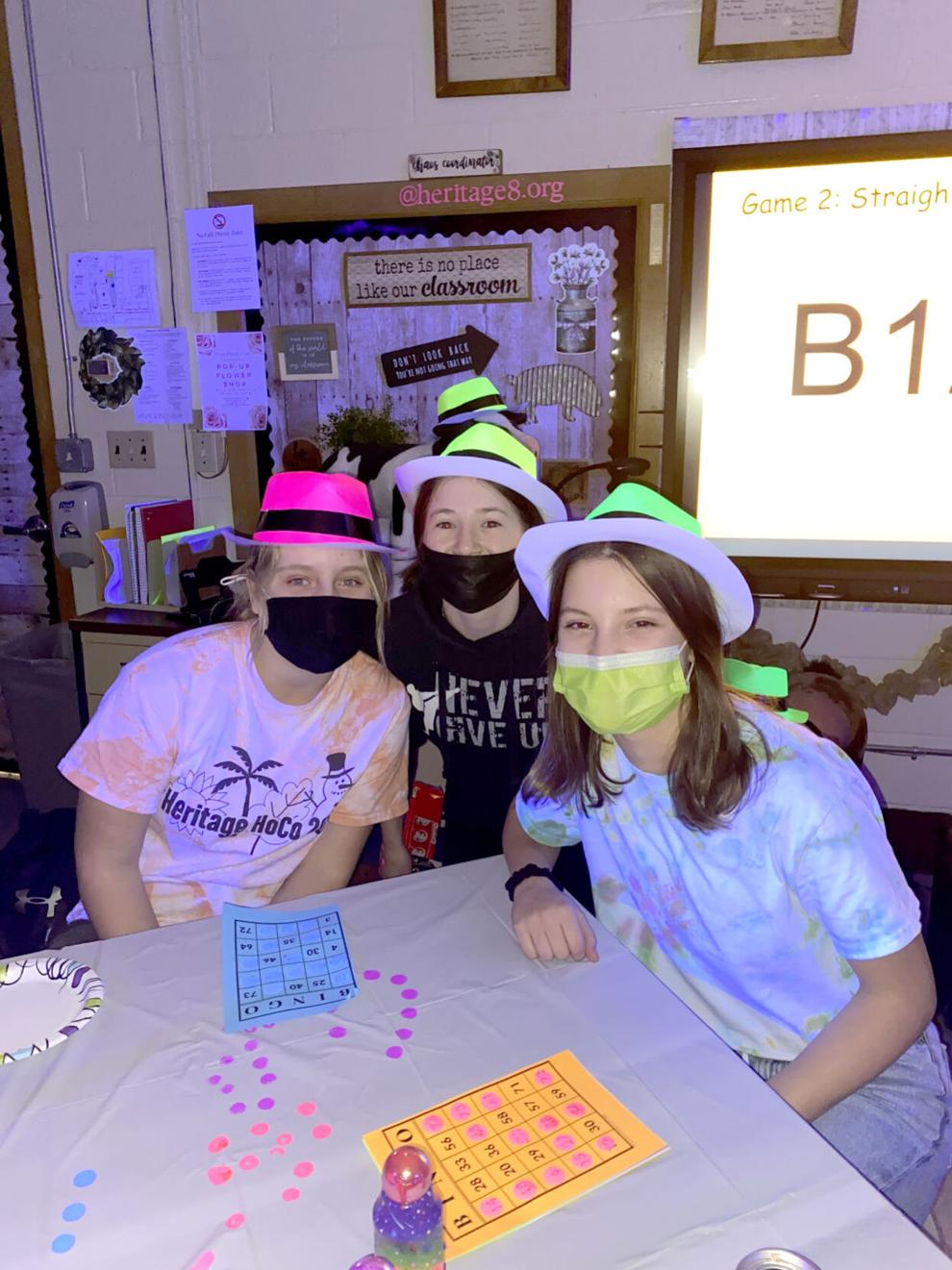 Heritage
At January's monthly meeting of Future Farmers of America students, Gracie Tate, Bailee Lubben and Olivia Wallace played glow bingo.
— Torie Rothermel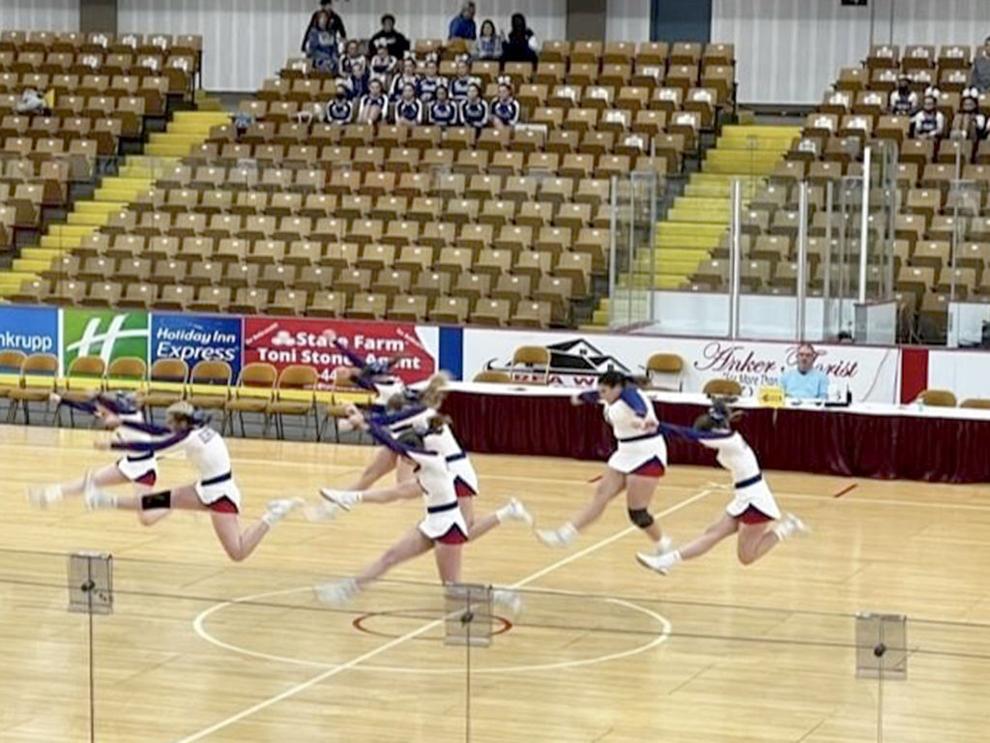 Hoopeston Area
The school's competition cheer squad participated in the county competition last weekend. Among those taking part in the routines: Emma Rayls, Mackenzie Tate, Megan Simpson, Emmalee Bruens, Kylie Pickett, Bradyen Kinnaird and Sophi Tuggle.
— Emily Ray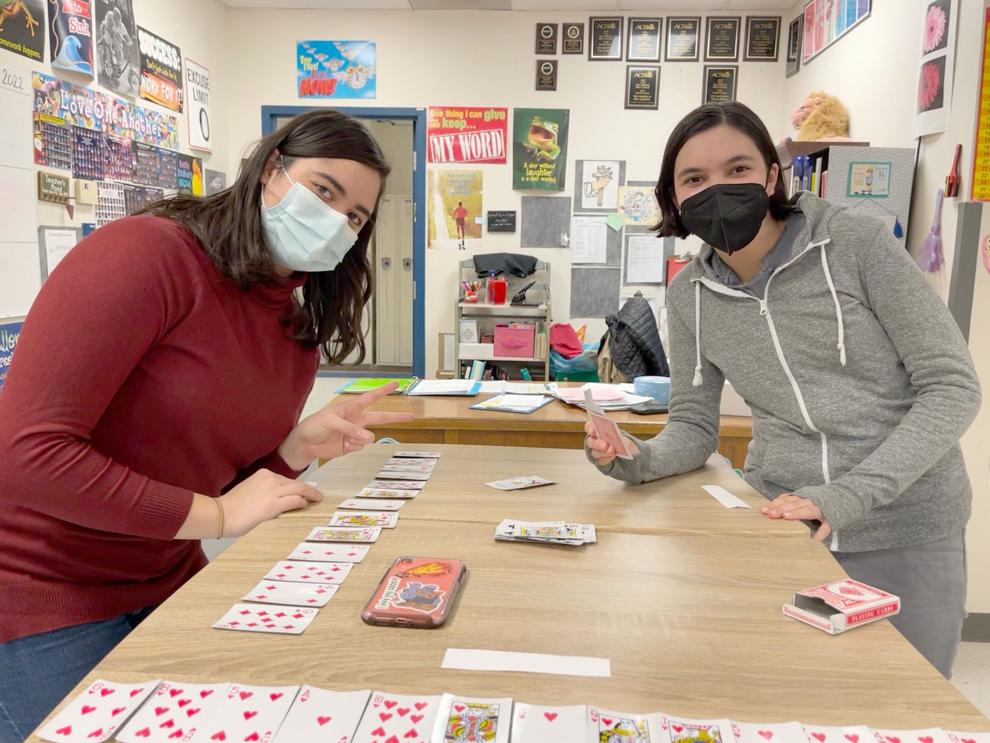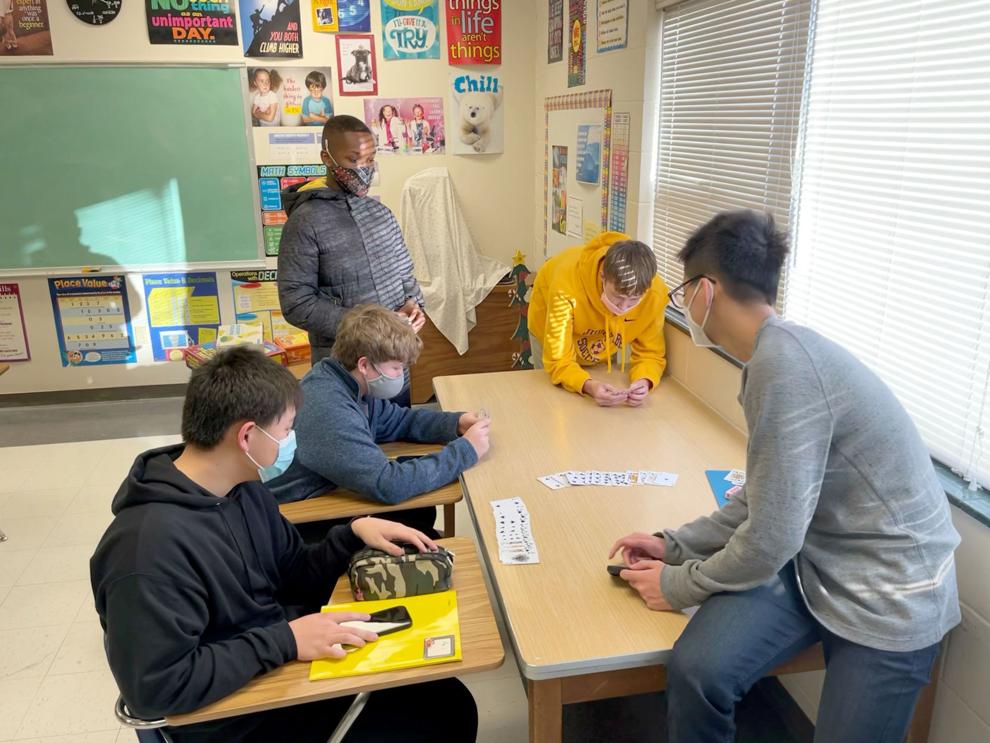 Judah Christian
Math team, led by Kathleen Rice, is holding practices each Friday for an upcoming competition. Students have been preparing by building teamwork skills and using logic puzzles. A recent practice included a puzzle in which a suit of cards had to be laid out in a specific order based on oral instructions. Pictured, left to right: Max Li, Nathaniel Herche, Michael Oshimokun, Bradley Lacine and Ryan Chen; and Abi Tapuaiga and Lara Terpetschnig.
— Lydia Lowry and Abi Tapuaiga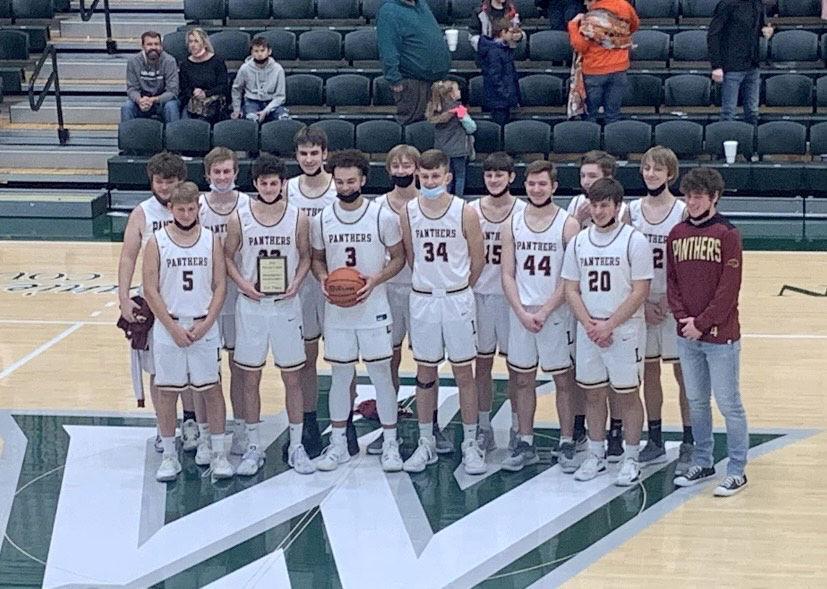 LeRoy
Congratulations to the fourth-seeded boys' basketball team, which finished third at the McLean County/HOIC Tournament at Shirk Center in Bloomington.
— Kelsey Graves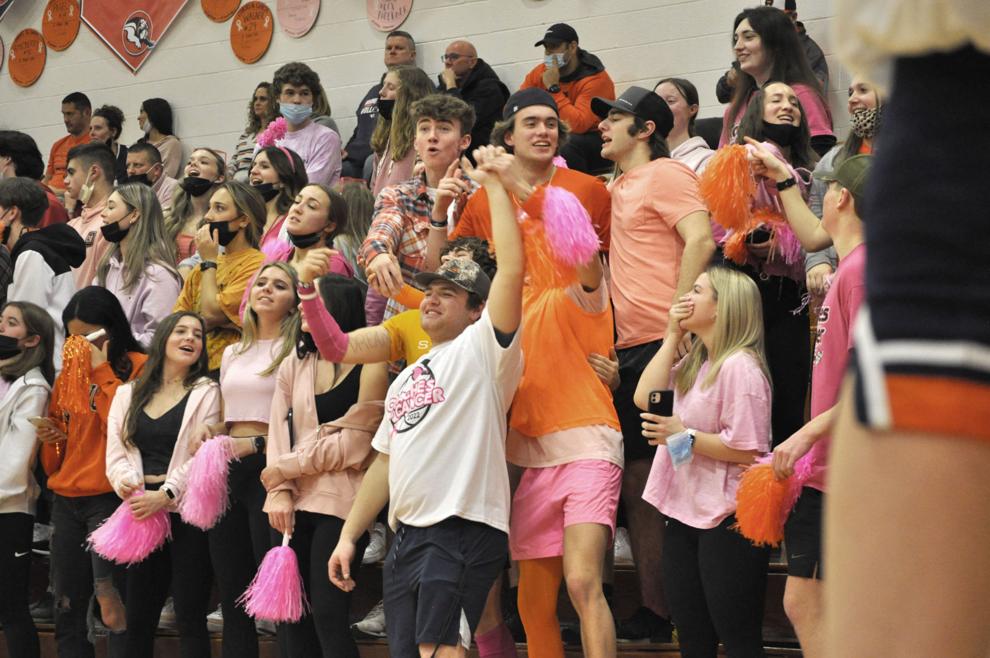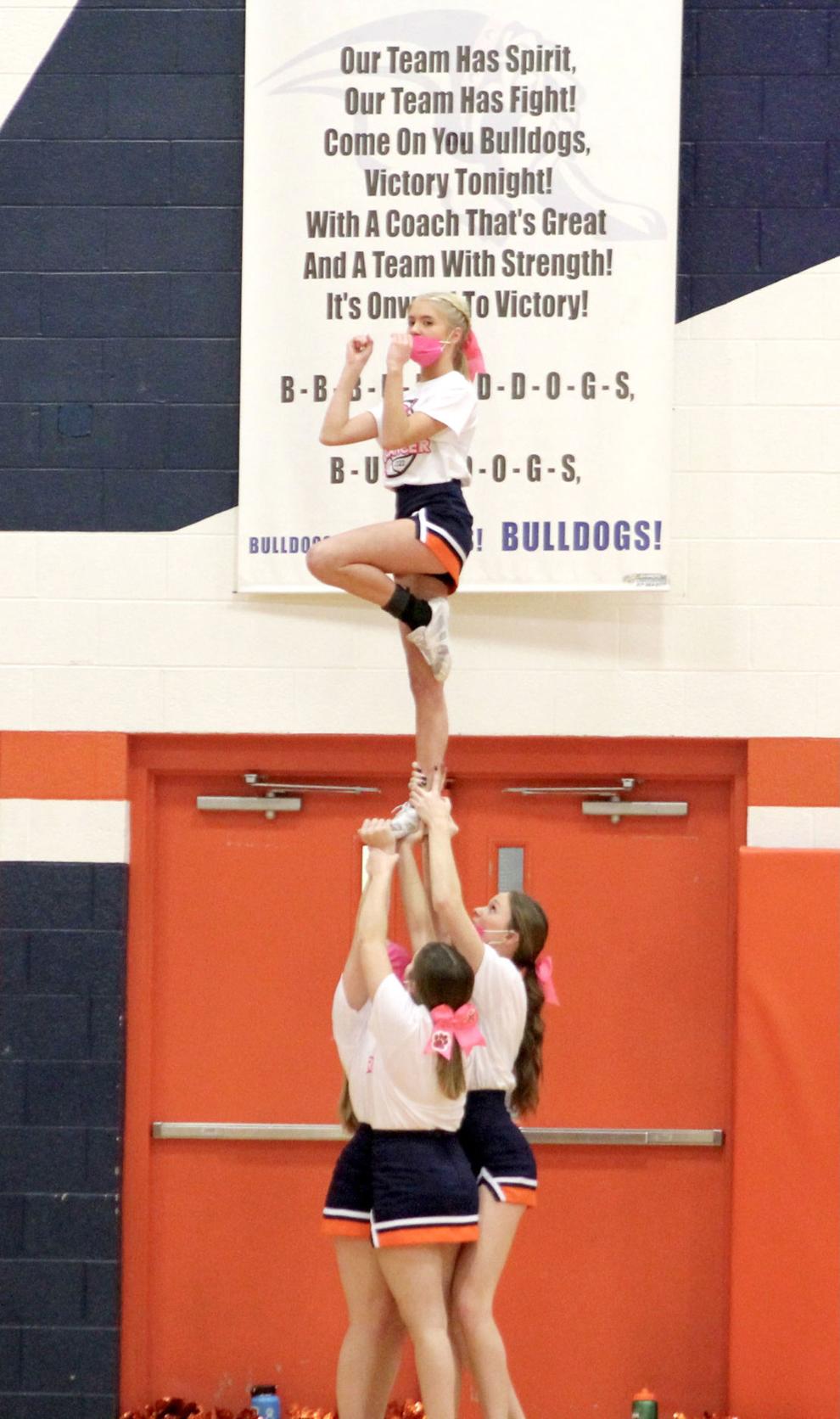 Mahomet-Seymour
The Bulldogs gave support to Ty Andracke, son of junior varsity basketball coach Eric Andracke, and elementary school teacher Sarah Dyer, at last weekend's annual Coaches vs. Cancer game. Fans, players, cheerleaders and students wore orange for #tystroop and pink for #teamdyer.
— Tinley Peters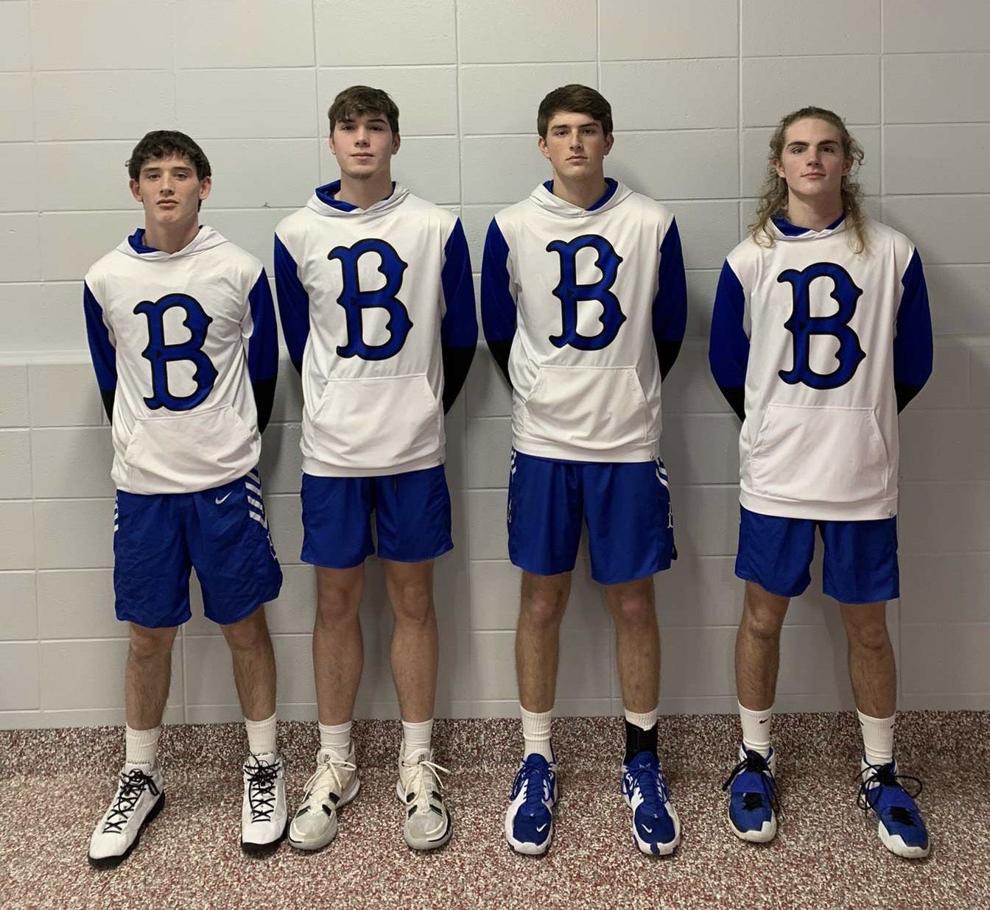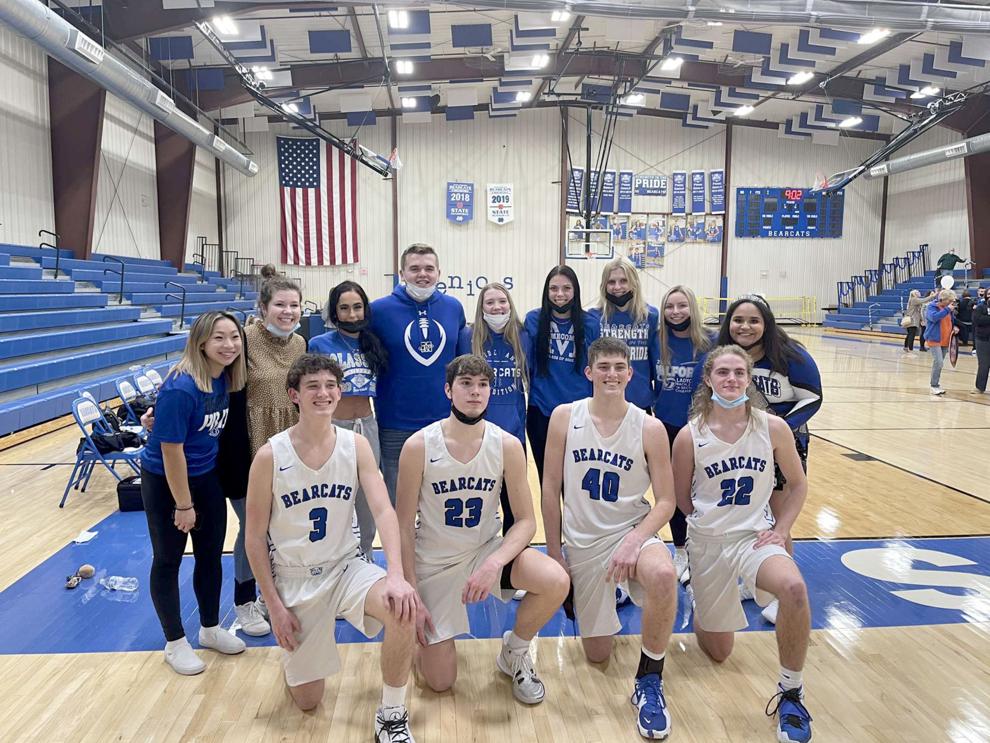 Milford
Recognized on boys' basketball Senior Night: Andrew White, Will Teig, Nick Warren and Nick McKinley. The Bearcats had more to celebrate, beating LaSallete 54-53 in overtime.
— Alivia Schmink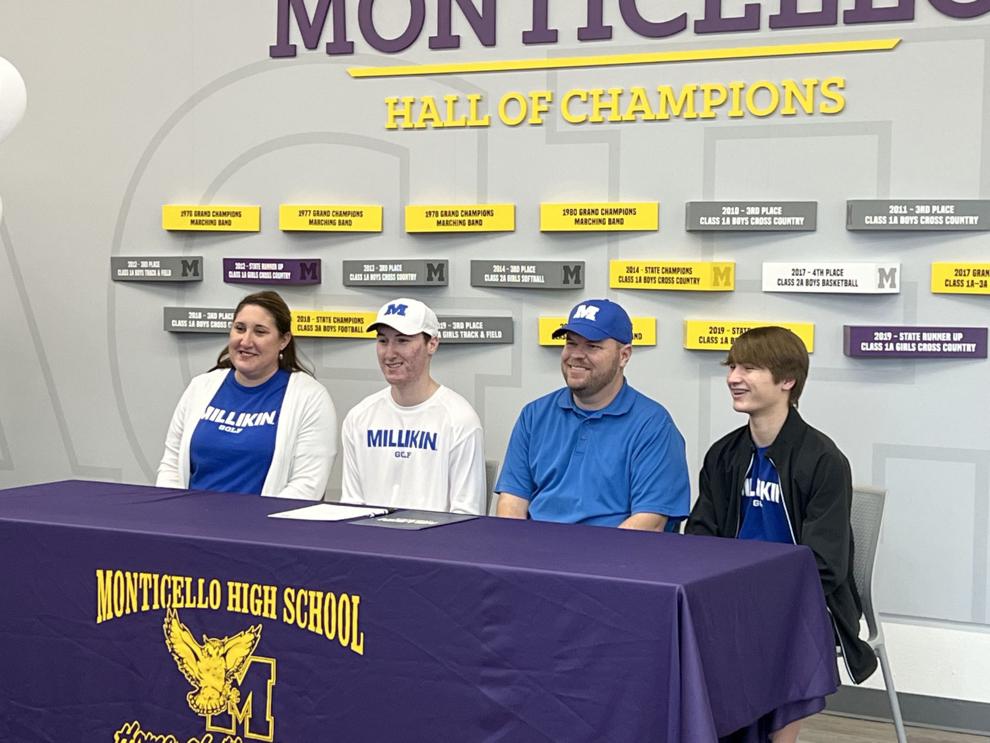 Monticello
Tanner Buehnerkemper, who advanced to state as a senior, signed to play golf at Millikin University. He was joined at the ceremony by his parents, Lisa and Ryan, and younger brother Nolan.
— Çlara Rudolph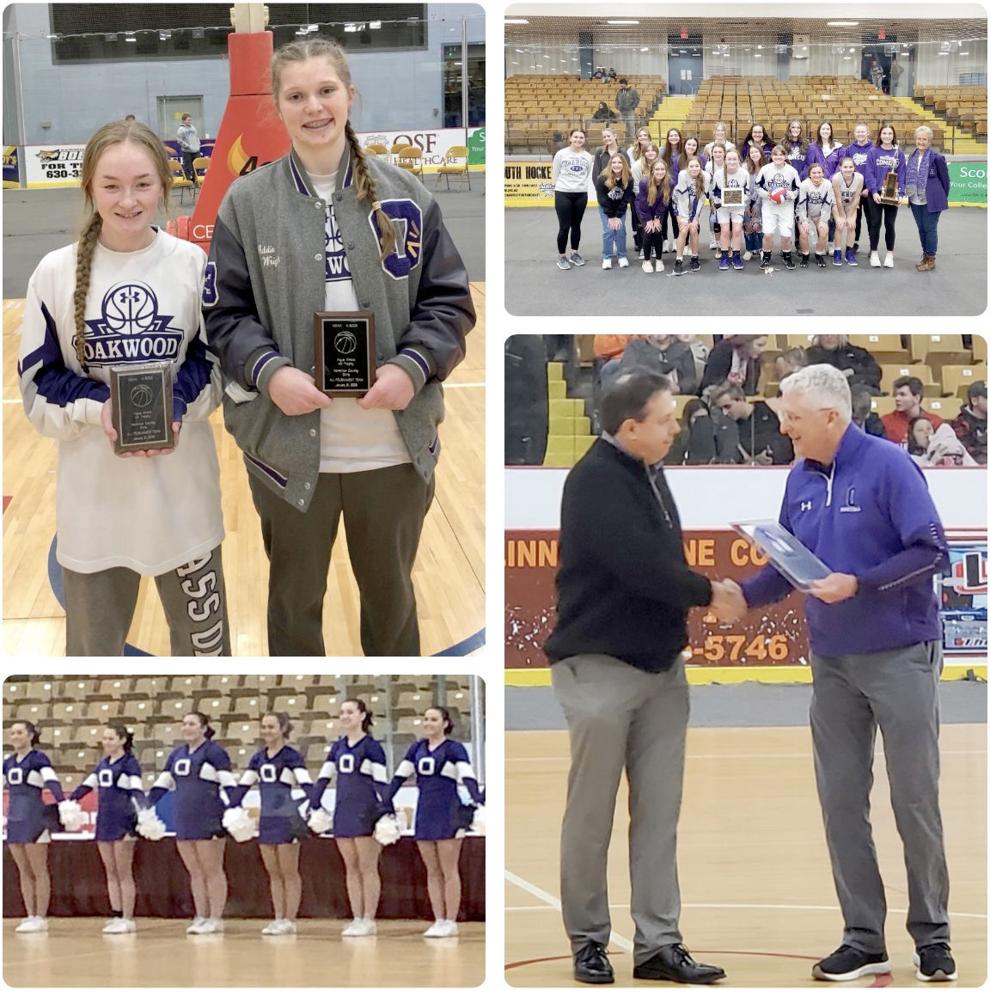 Oakwood
The girls' basketball team finished third, cheer team fourth and boys' basketball fifth at the Vermilion County tournament. Also, the volleyball team as well as football player Gaven Clouse were recognized with sportsmanship awards, Josh Young (boys) and Addie Wright and Ashlynn Pinnick (girls) made all-tournament teams and former Oakwood Principal Tim Lee was honored for his years of service and dedication.
— Madison Doan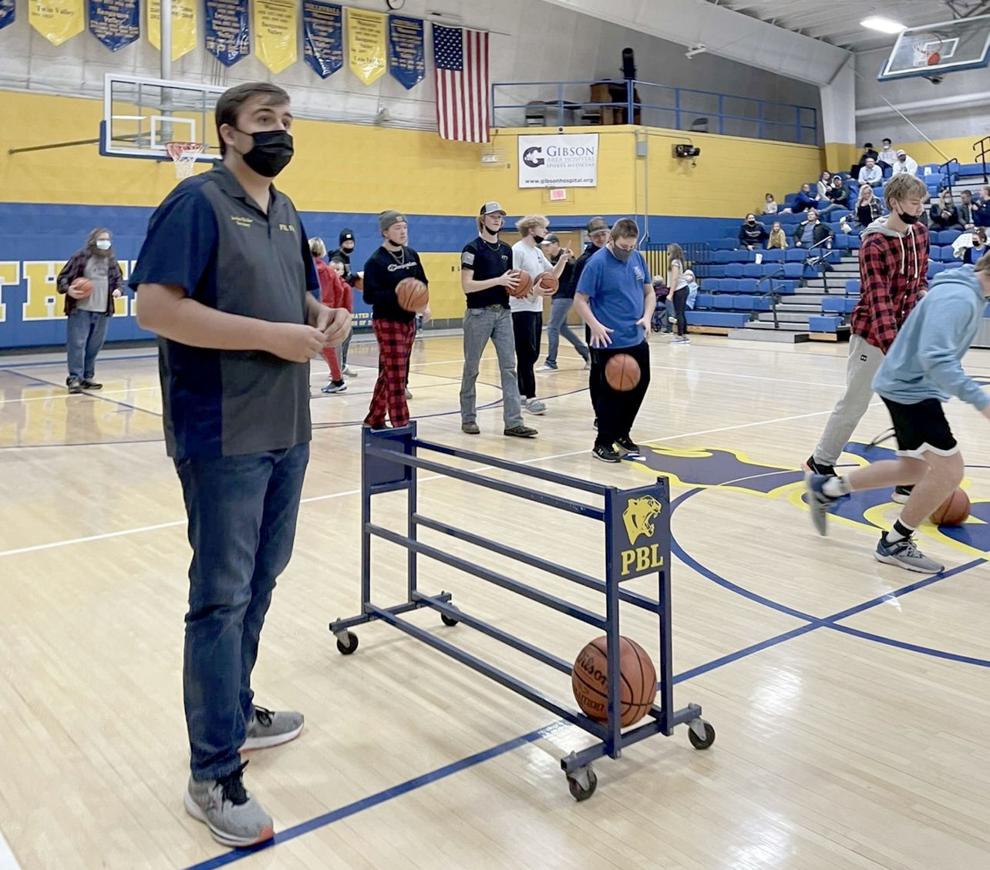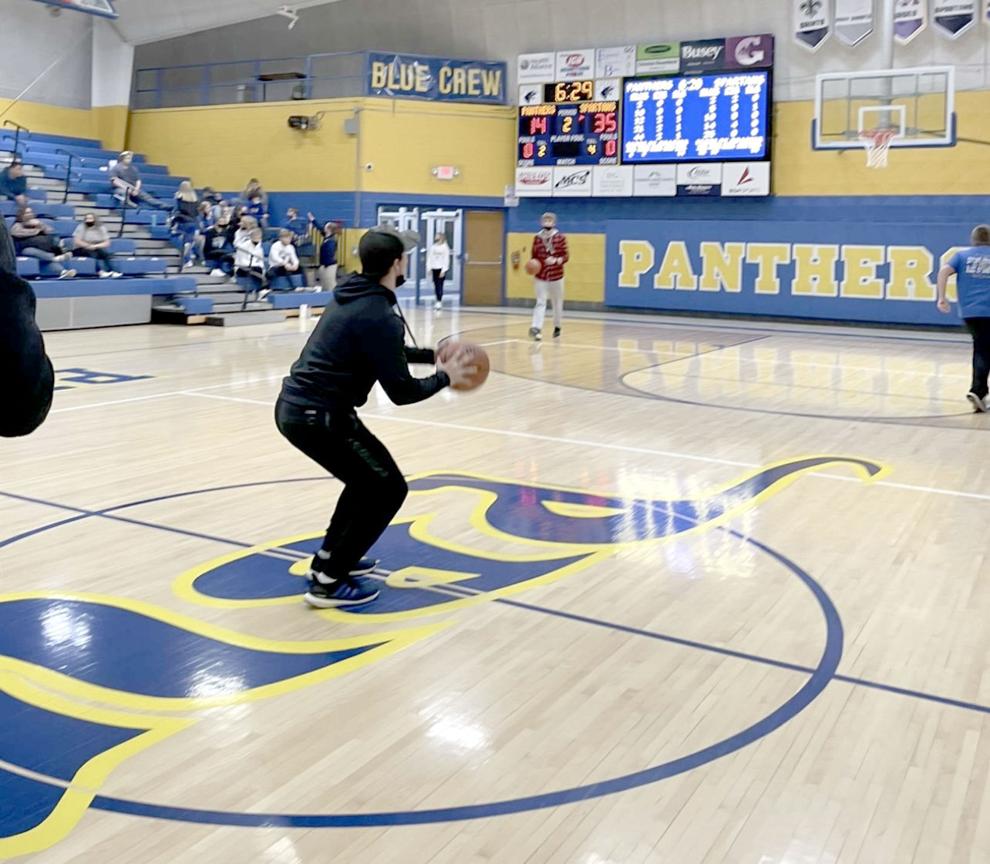 Paxton-Buckley-Loda
During halftime of the varsity girls' basketball Game against Stanford Olympia, members of the school's Future Farmers of America hosted a halfcourt shot competition. Each participant paid $1 per shot or $2 for three shots, with proceeds going to a local food pantry.
— Sydney Murphy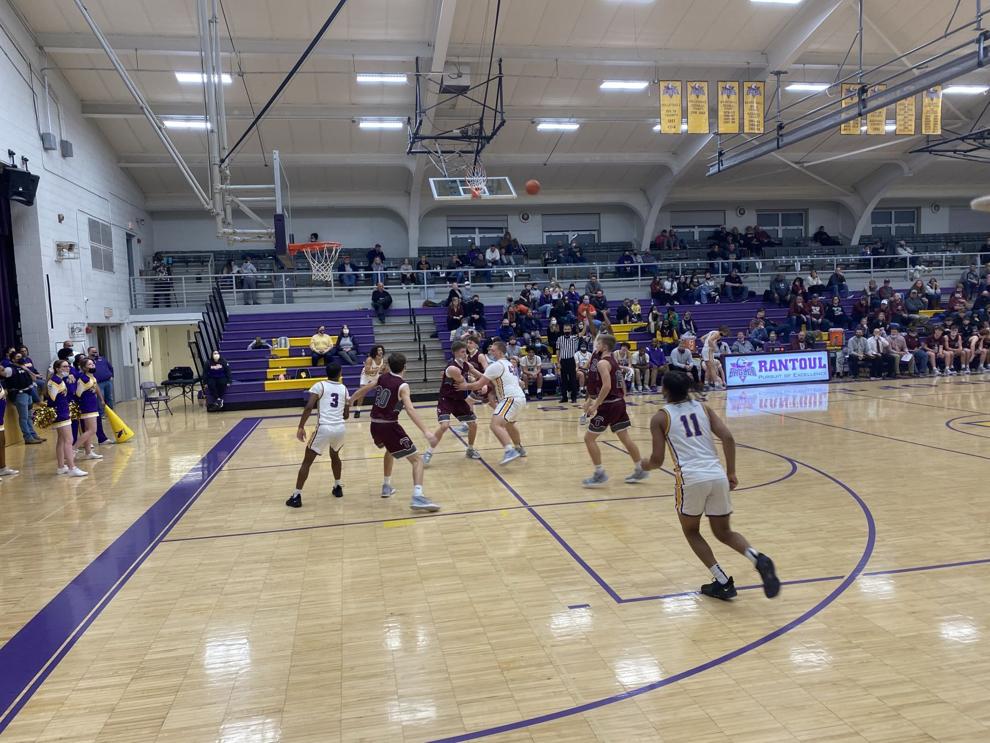 Rantoul
The Eagles drew a crowd for their home boys' basketball game against Unity last Friday.
— Mary Cuppernell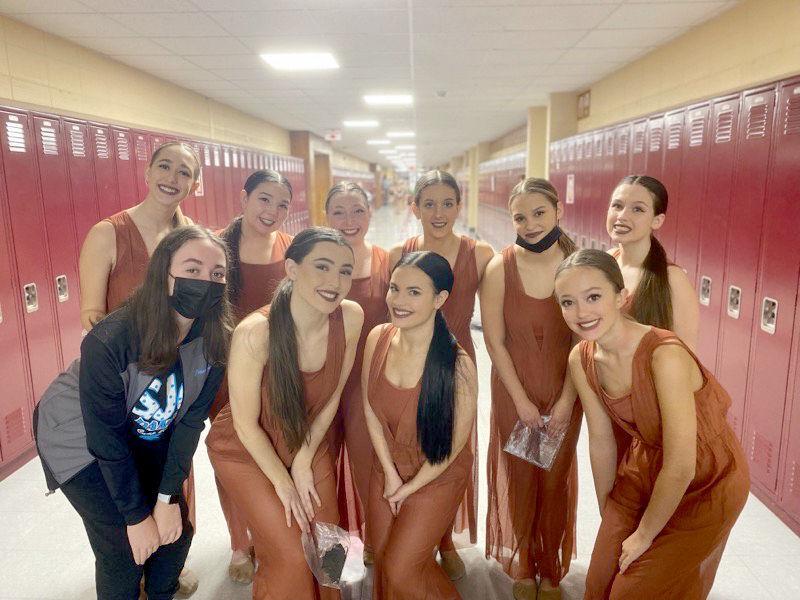 St. Joseph-Ogden
The school's dance team qualified for Illinois Drill Team Assocation state with their hip hop routine at a competition in Charleston. Pictured: Reese Wheatley, Grace Getty, Olivia Getty, Olivia Terven, Taylyn Lockhart, Samantha Beetz, Ella Besson, Alessa Anzelmo, and Resse, Madison Wolken.
— Regan Uden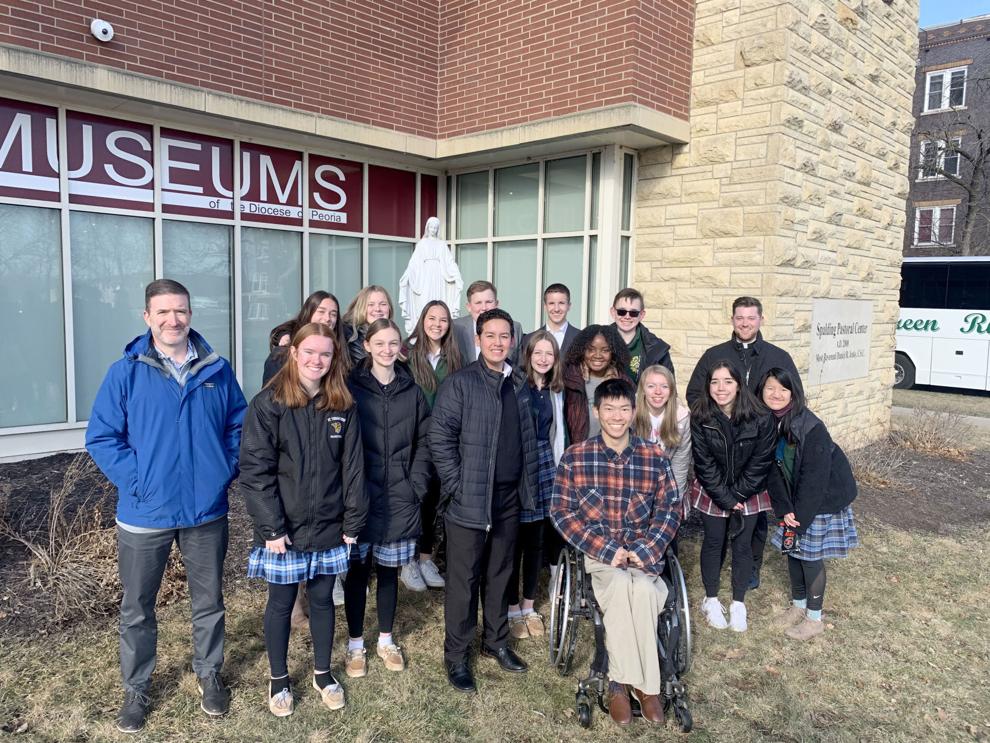 St. Thomas More
A group of students took a day trip to Peoria to attend a Respect Life Mass and presentation. Due to COVID-19 restrictions, students were unable to attend this year's March For Life in Washington, D.C. In response, the diocese hosted a celebration for all the Catholic high schools, where students attended Mass and watched a livestream of the march. Those attending included Fiona Bolliger, Mary Beth Franey, Christian Garcia, Bekah Goebel, Amanda Hummel, Mary Kathryn Kluesner, Toby Kreps, Kristina Maloney, Michael McCoy, Bailey McMahon, Christiana Pembele, Josh Pierce, Jude Pisarczyk, Jenna Purnell, Anne Schwenk and Gabe Yallaly.
— Bailey McMahon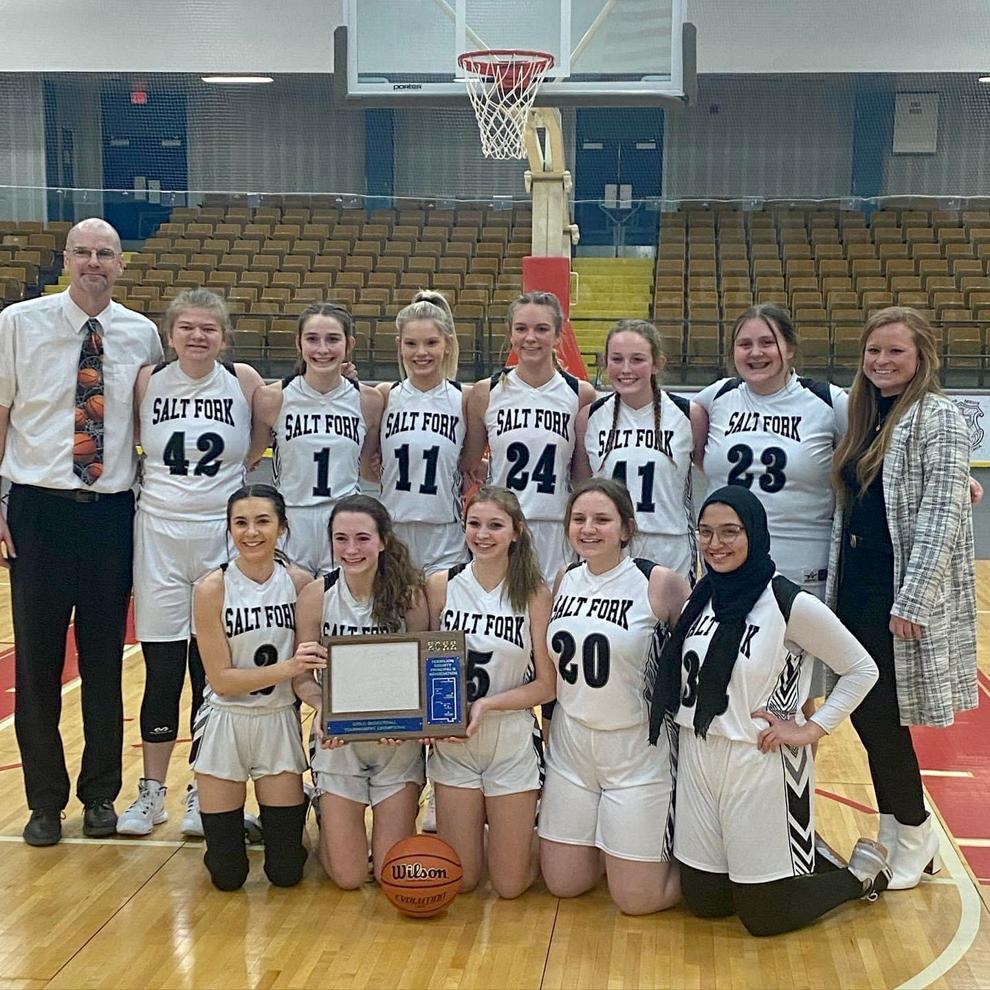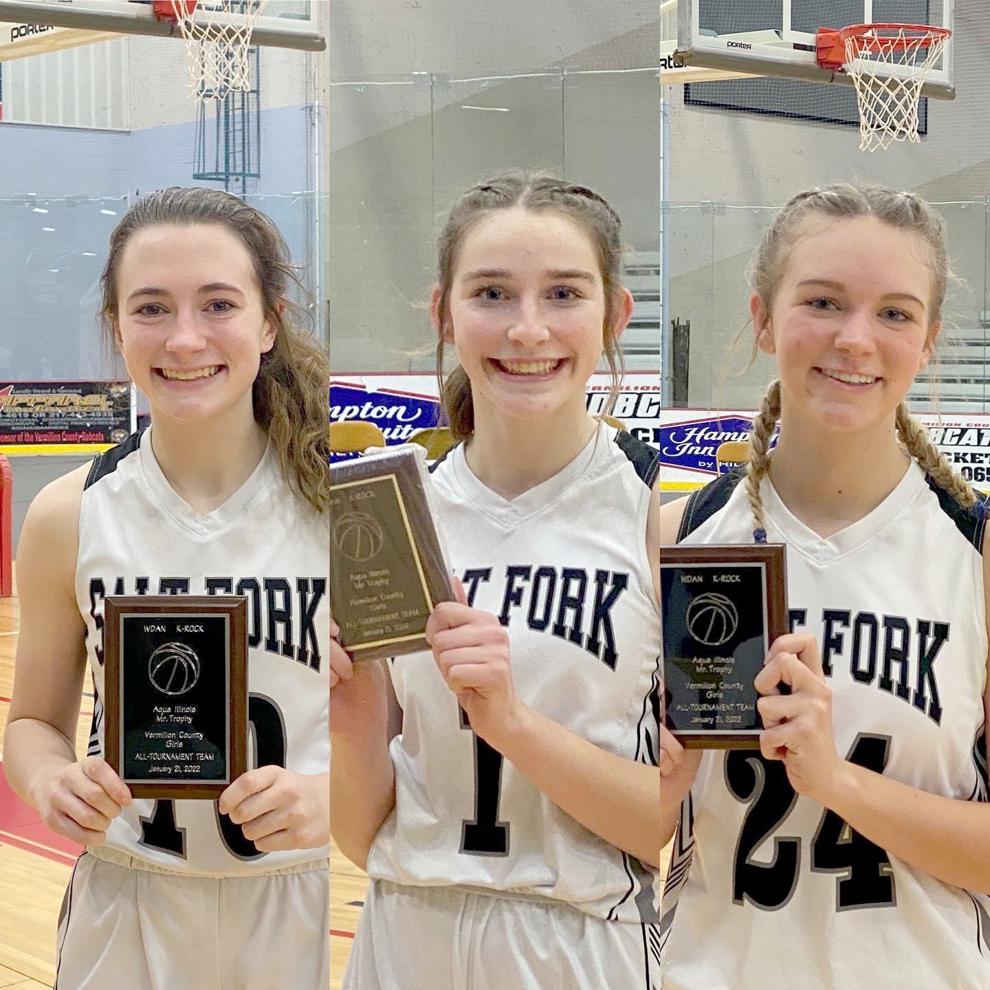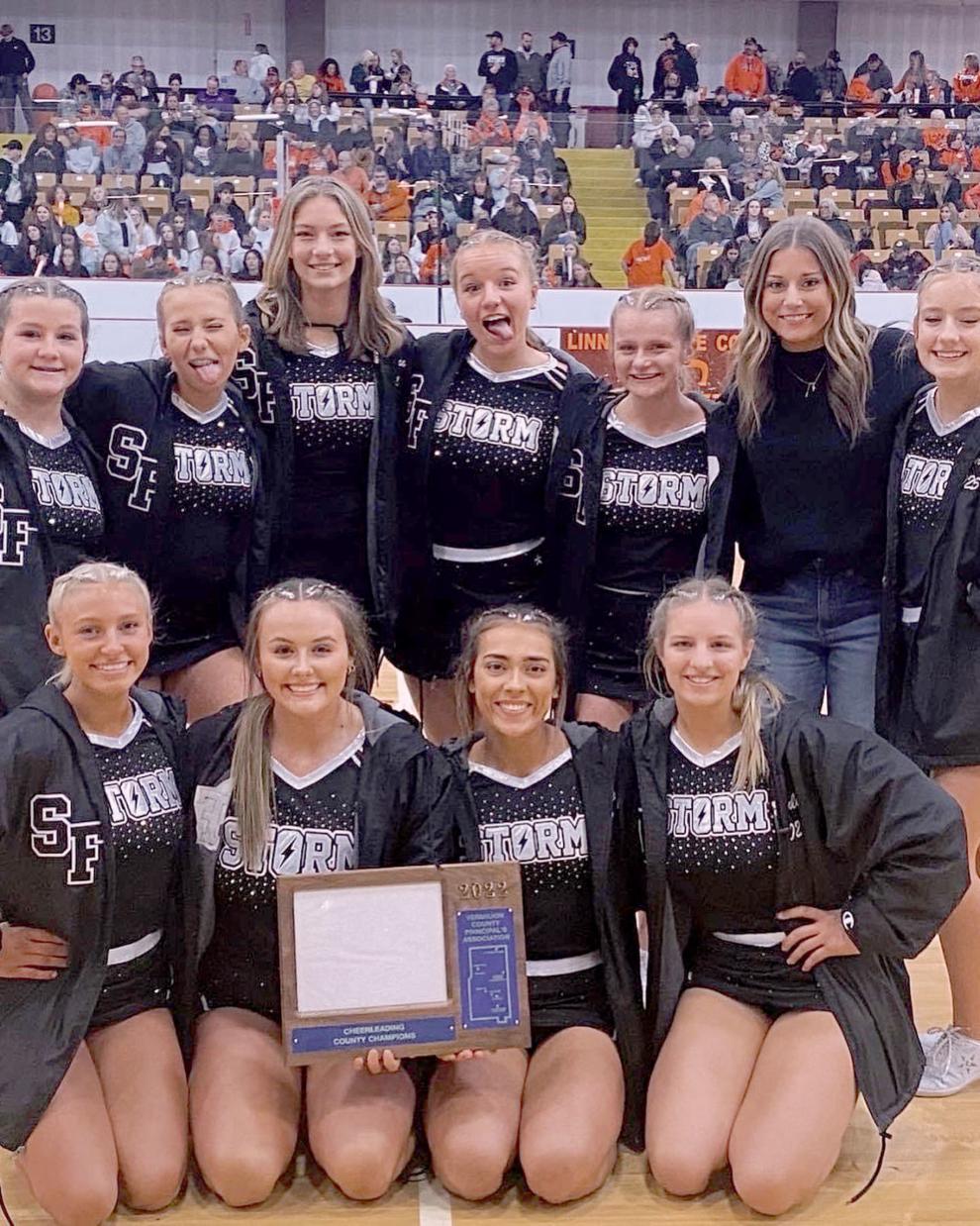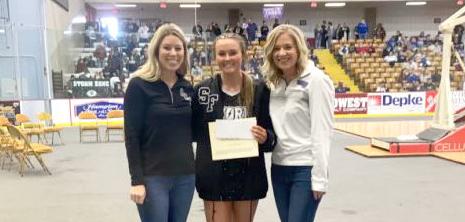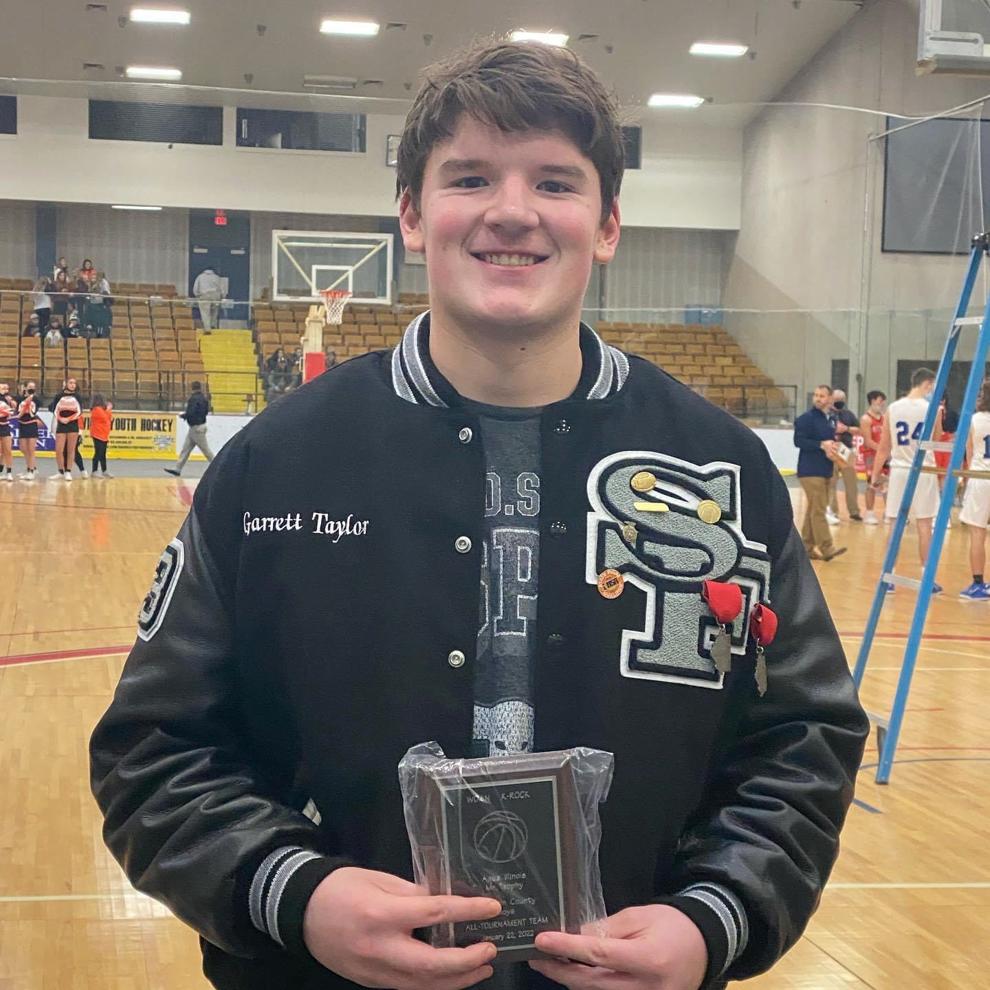 Salt Fork
The school's girls swept the county tournament by winning basketball and cheer. Senior cheerleader Olivia Birge was recognized with the Ashley Wilson Memorial Scholarship and joined Camden Smoot on the county sportsmanship team. Basketball players Garrett Taylor, Briley Smith, Macie Russell and Alexa Jamison were named all-tournament as well.
— Olivia Birge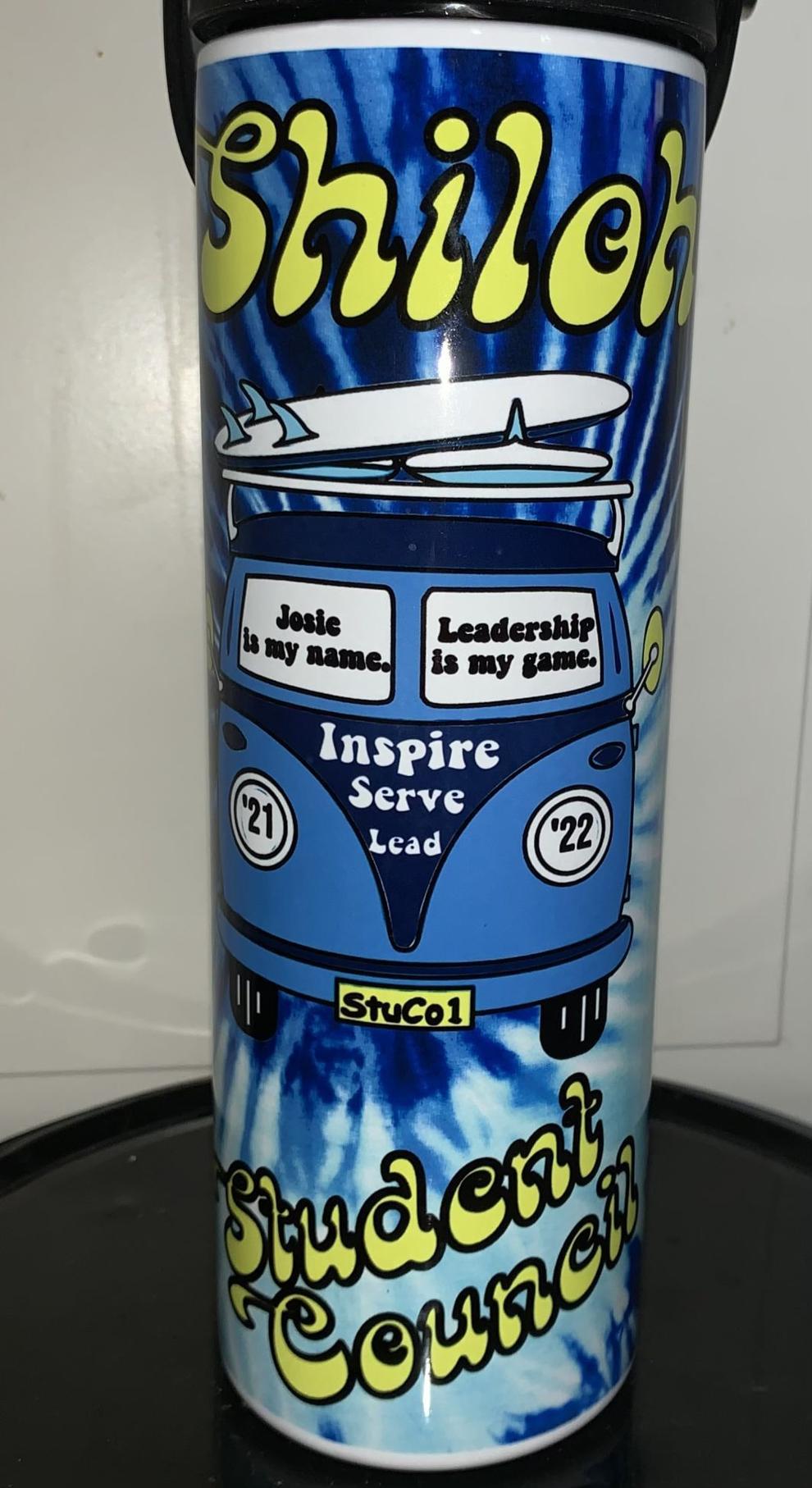 Shiloh
Student council adviser Dorene Boland surprised each of members with a beautifully designed cup. Pictured, left to right: (kneeling) Will Benner; (first row) Levi Eads, Briana Reese, Josie Carroll, Jack Houlihan, Grant North and Izzy Hoth; (second row) Emily Milburn, Jacob Smith, Lydia Richardson, Kennedy Brown and Andy Houlihan; (back) Charlie North.
— Josephine Carroll
Editor's note: An editing oversight allowed a manipulated photo to publish in print in relation to this item.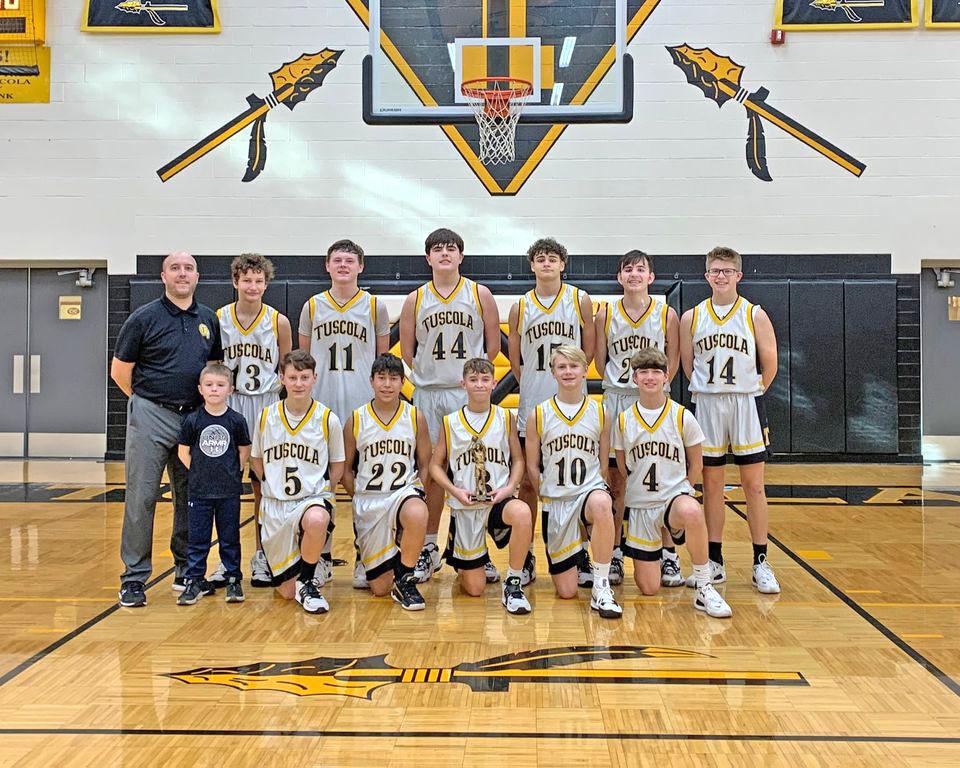 Tuscola
The freshman boys' basketball team won the Tuscola Tournament, beating Monticello in overtime. Pictured, left to right: (back row) coach Chase Reedy, David Hornaday, Karson Jeffers, Sawyer Woodard, Parker James, Andrew Spillman and Kade Wilcox; (front row) Phoenix Reedy, Aiden Devlin, Brody Thomas, Kam Sweetnam, Zack Rennels and Keller Beachy.
— Amelia Bosch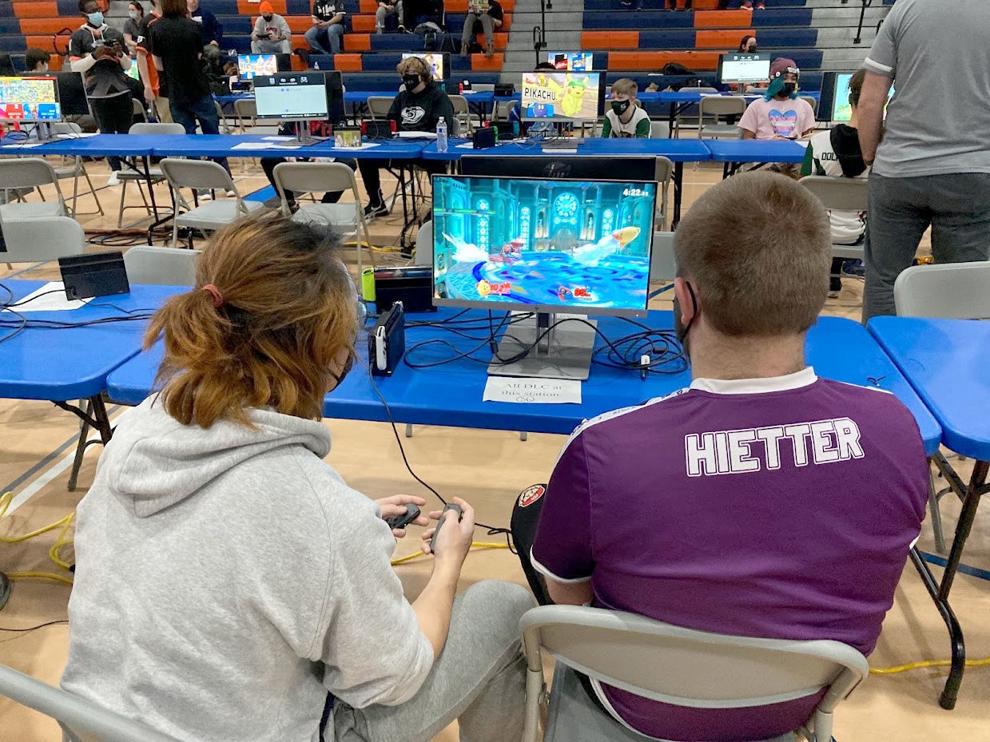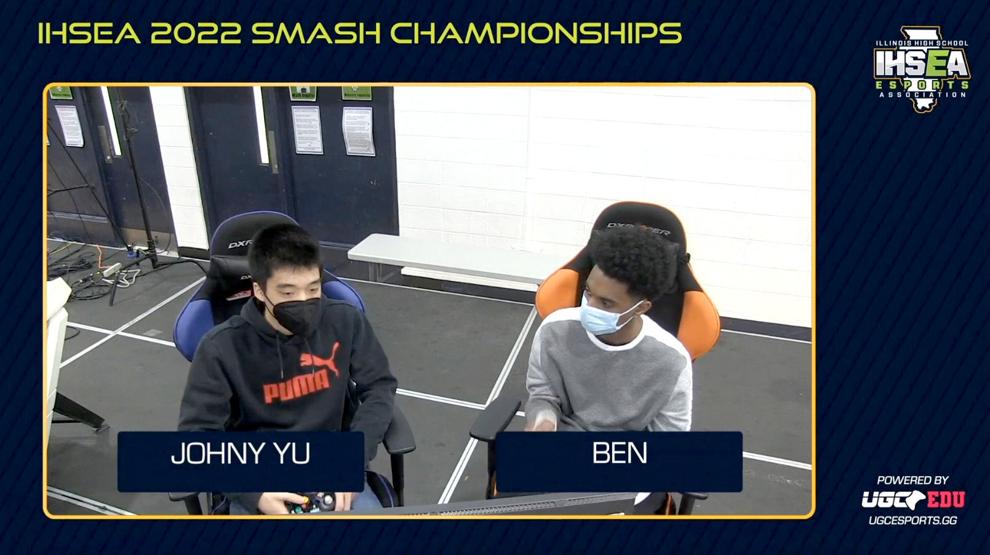 Uni High
On Saturday, seniors Jonathan Yu and Zhaohan Sun and sophomore Evan Wang, participated in the IHSEA Super Smash Bros Ultimate tournament at Naperville North High School. The tournament included 228 competitors. After six preliminary matches, Yu was 5-1-0 to reach the competition's top 64 players. Before being eliminated in the first round of the bracket, Yu racked up three more wins, ultimately finishing 23rd. All three students look forward to the next half of the IHSEA tournament series on Feb. 19 in Springfield on Feb. 19th. Pictured: Sun (left) competes in the preliminary round; Yu (left) featured on the IHSEA tournament stream.
— Aakash Vasireddy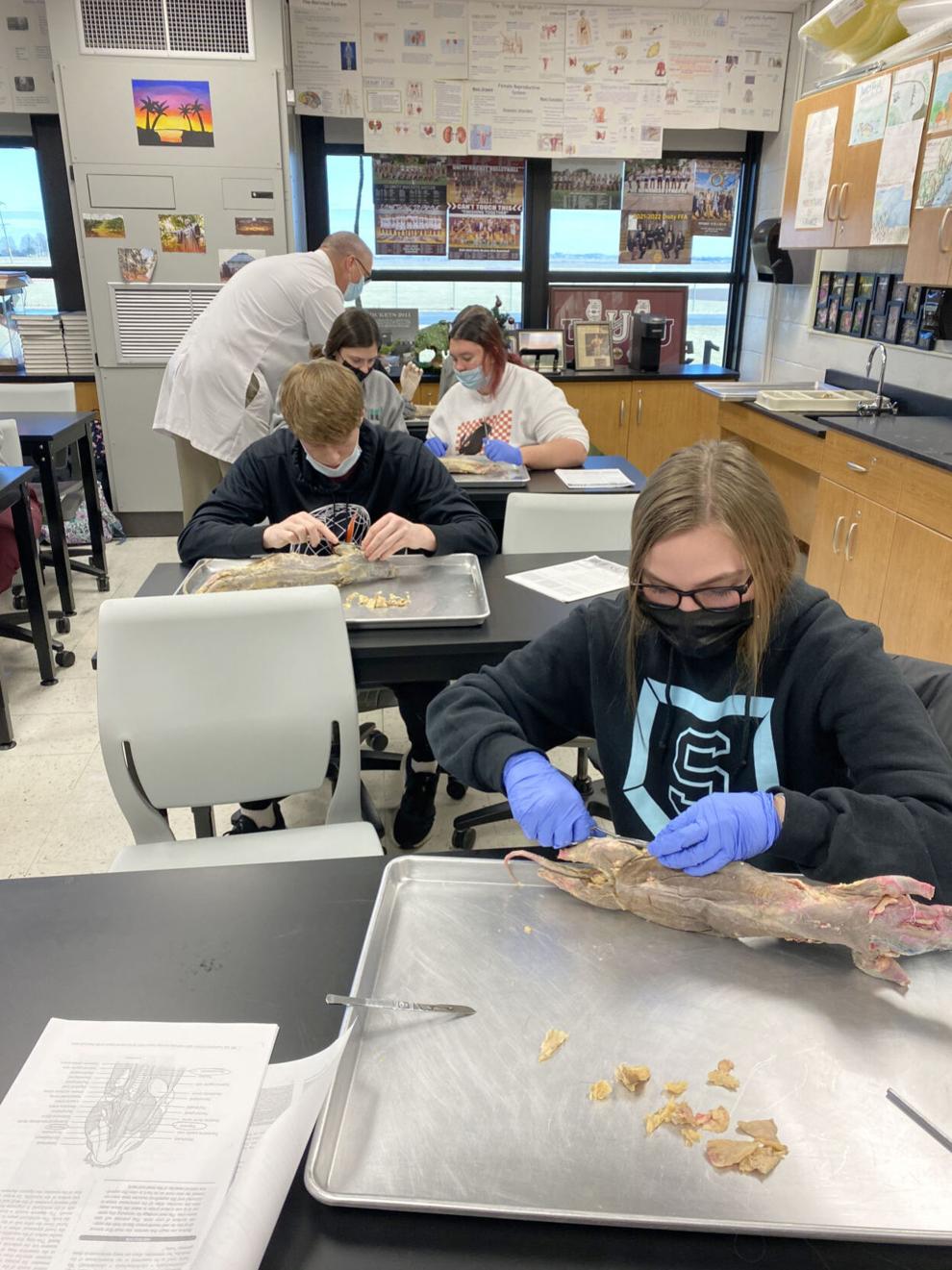 Unity
Teacher Dave Fink's biology students, to better learn about muscles, dissected a mink last week.
— Maddie Reed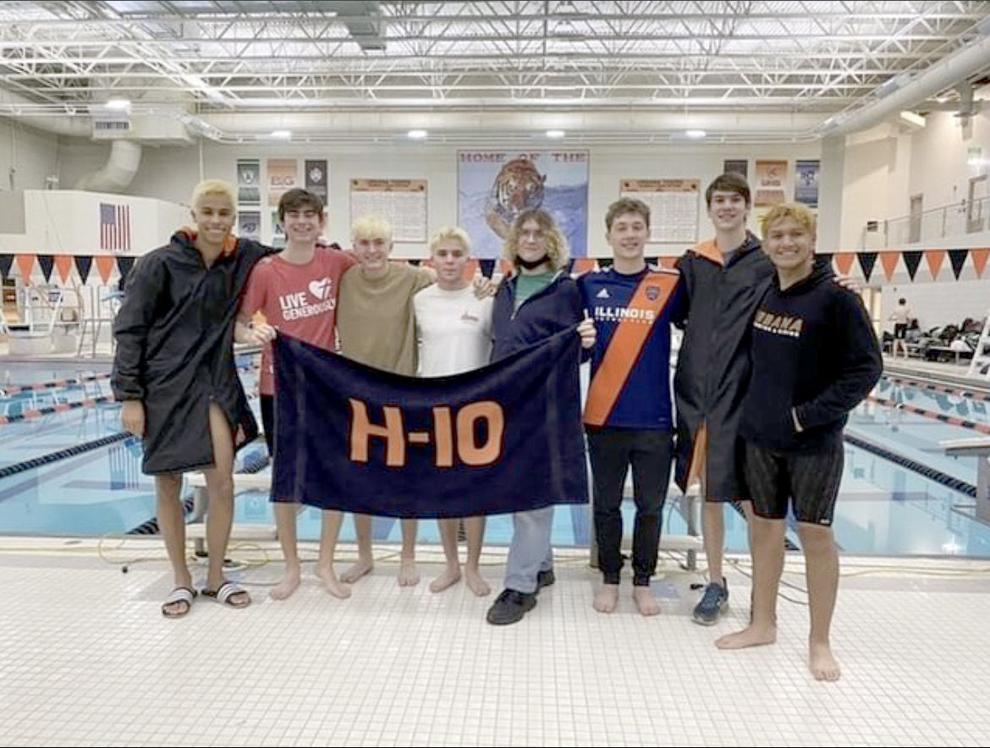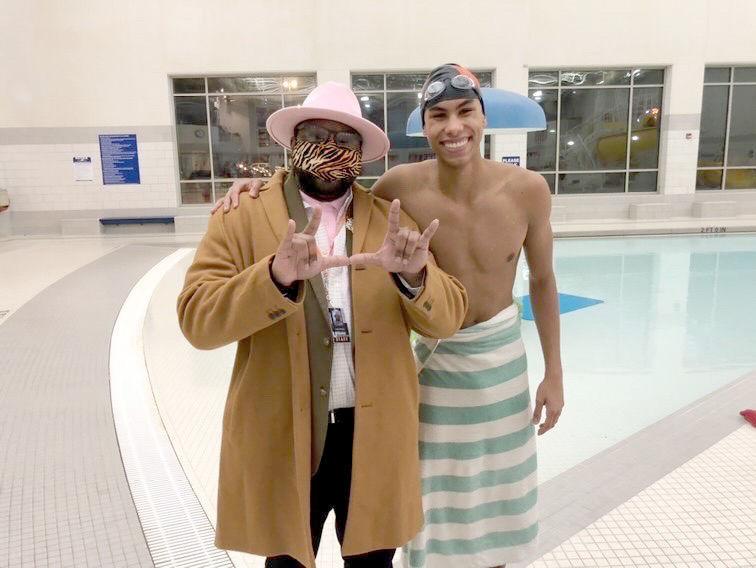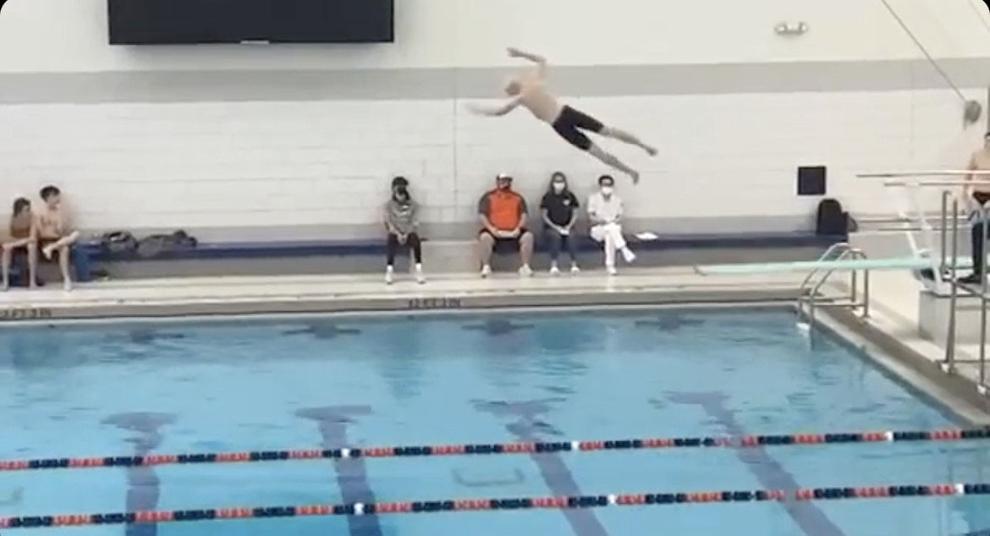 Urbana
Honored at boys' swimming Senior Night: Willem Alleyne, Michael Bales, Noah Barkley, Sam Birdsley, Braeden Dowds, Chase Mandra, Zach Menard and Jonathan Sanchez. Some even tried new events, like Barkley, who attempted diving for the first time in his career. Principal Taren Nance (with Alleyne) attended the meet.
— Park Mitchell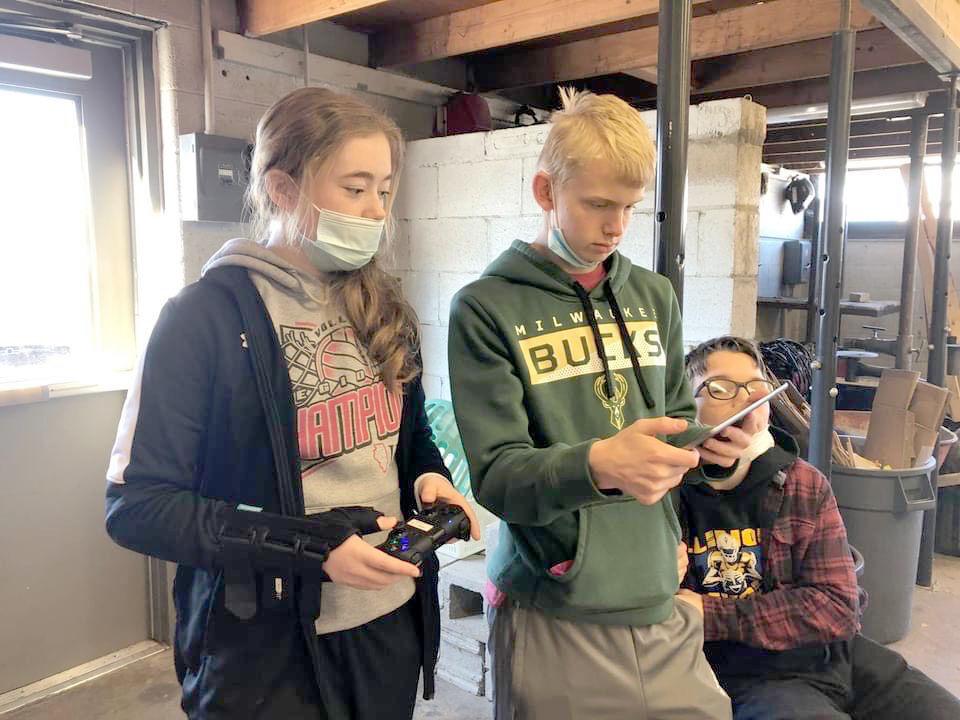 Villa Grove
Introduction to Agriculture students piloted drones through obstacles, such as a hoop, at times using only the camera to navigate the course. Pictured, left to right: Carly Ears, Kurt Zimmerman and Gavin Gawthorp.
— Molly Little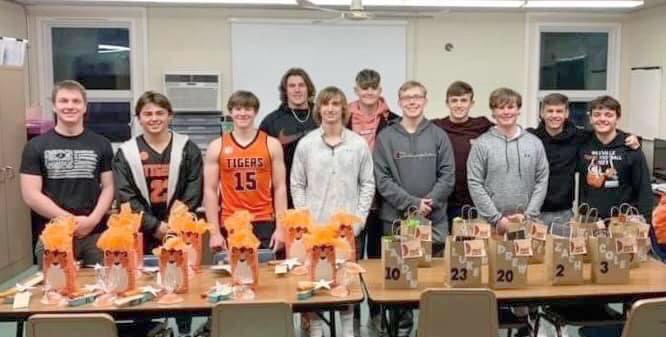 Westville
Bryce Burnett and Kamden Maddox made the all-tournament team as the boys' basketball team placed second at the Vermilion County tournament.
— Bryce Burnett