2021-22 High School Confidential, Week 28
Welcome to Year 6 of High School Confidential, an award-winning project made possible by aspiring student journalists from every corner of our circulation area. Each Friday through April, they'll tell us what's happening in their hallways at news-gazette.com.
Once a week, we'll also hand over our Snapchat account (News-Gazette) to our correspondents for behind-the-scenes tours.
Feedback? Email N-G/VP Jim Rossow at jrossow@news-gazette.com.
This year's panel:
Academy High: William Ding
ALAH: Sarah Rafferty
Arcola: Ariana Carmona
Armstrong: Mattie Kennel
Bement: Addie Fritz
BHRA: Paili Davis
Blue Ridge: Sarah Whitehouse
Centennial: Blake Burr, Montez Dubose
Champaign Central: Lucy Moss
Chrisman: Reese Anderson
Cissna Park: Emma Morrical
Danville: Kedzie Griffin
Fisher: Krista Martin
Georgetown-Ridge Farm: Chloe Brock
Gibson City-Melvin-Sibley: Emily Hood
Heritage: Torie Rothermel
Hoopeston Area: Emily Ray
Judah Christian: Lydia Lowry, Abi Tapuaiga
LeRoy: Kelsey Graves
Mahomet-Seymour: Tinley Peters
Milford: Alivia Schmink
Monticello: Clara Rudolph
Oakwood: Madison Doan
Paxton-Buckley-Loda: Sydney Murphy
Rantoul: Mary Cuppernell
St. Joseph-Ogden: Regan Uden
St. Thomas More: Bailey McMahon
Salt Fork: Olivia Birge
Scharlman: Katherine Smith
Shiloh: Josephine Carroll
Tuscola: Amelia Bosch
Uni High: Aakash Vasireddy
Unity: Maddie Reed
Urbana: Park Mitchell
Villa Grove: Molly Little
Westville: Bryce Burnett
On to this week's report: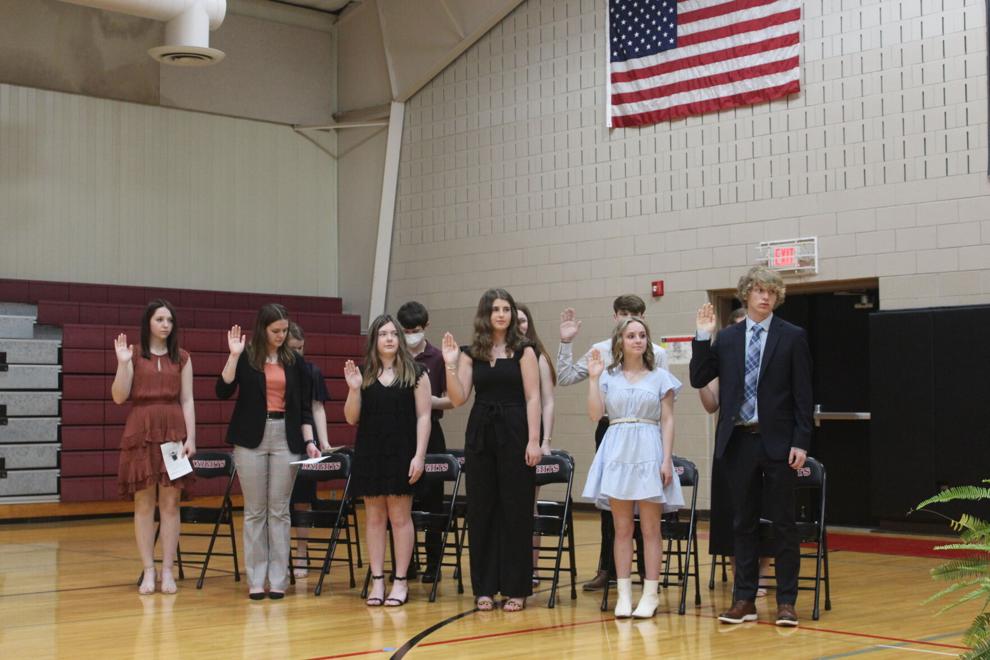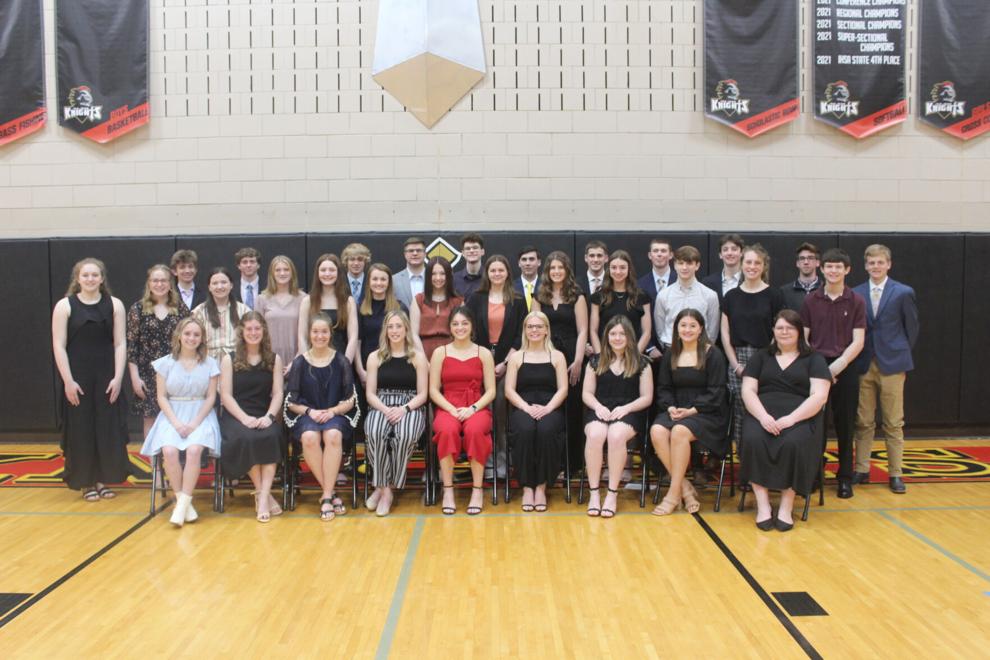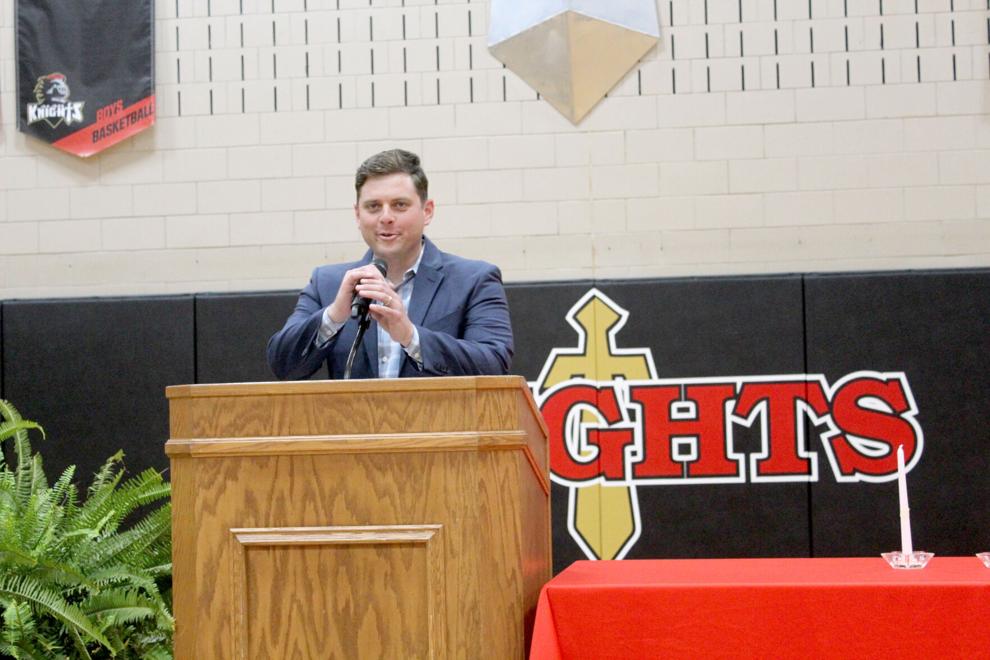 ALAH
National Honor Society welcomed 11 new members during Sunday's induction ceremony. WCIA's Brett Behrens was the guest speaker and reminded students about the importance of sharing stories and taking advantage of second chances. Afterward, everyone enjoyed cake and punch to celebrate.
— Sarah Rafferty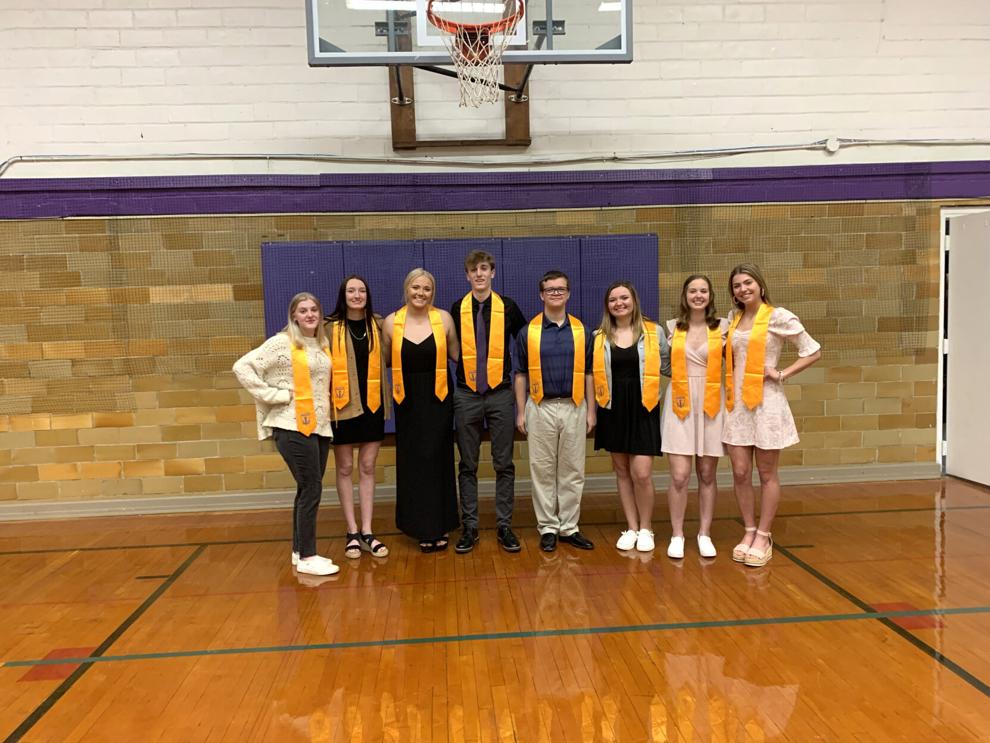 Armstrong
Last week, National Honor Society inducted new and celebrated outgoing seniors, left to right: Ersie Cooper, Carlyn Crozier, Denely Heller, Luke Gordon, Seth Pollitt, Blythe Bridgman, Madelyn Hudson and Mattie Kennel.
— Mattie Kennel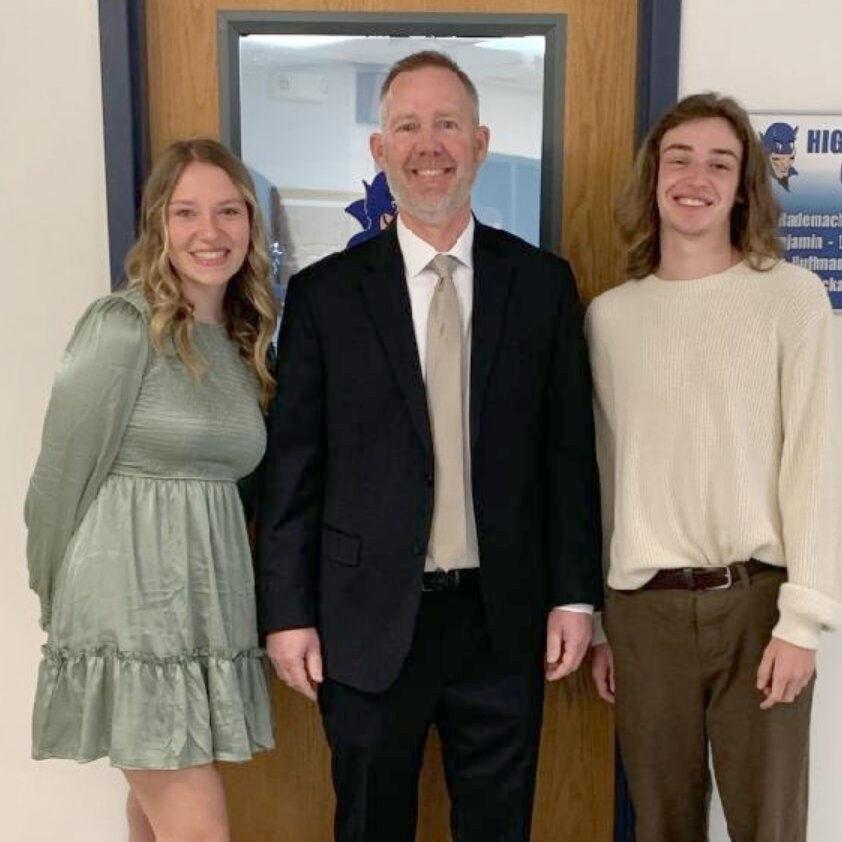 BHRA
Last Friday, Principal Brent Rademacher accompanied the school's Daughters of the American Revolution and Sons of the American Revolution winners, Eliza Knipe and Emerson Thorlton, to an Illinois Principals Association student recognition event.
Centennial
After a two-year hiatus, prom and its "Enchanted Forest" them was back Saturday at I Hotal and Conference Center. Nearly 300 students attended and eager to live it up on the dance floor. A buffet style meal was served along with other interactive activities such as a photo booth and caricatures, organized by the student-led prom committee. Senior Brynn Tsiakals was crowned queen and Seth Hubbard king.
— Blake Burr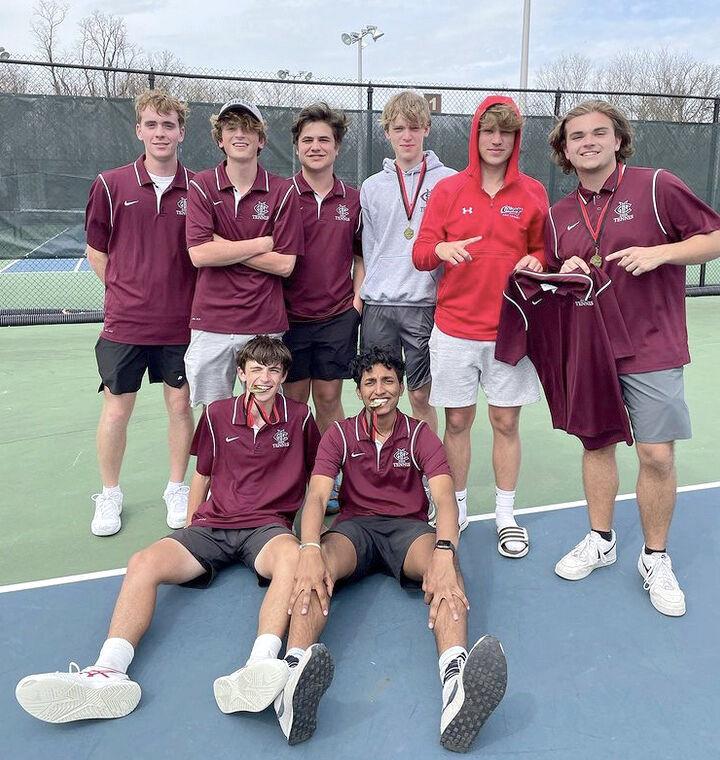 Champaign Central
Boys' tennis recently enjoyed a 3-1 stretch, including wins against Big 12 rivals Bloomington and Danville. Pictured: (top row) Peter Smith, Avi Rhodes, Jack Thompson, Samu Balogh, Elliot Gulley and Wade Schacht; (bottom) Ezra Bernhard and Lalit Gurrapu.
— Lucy Moss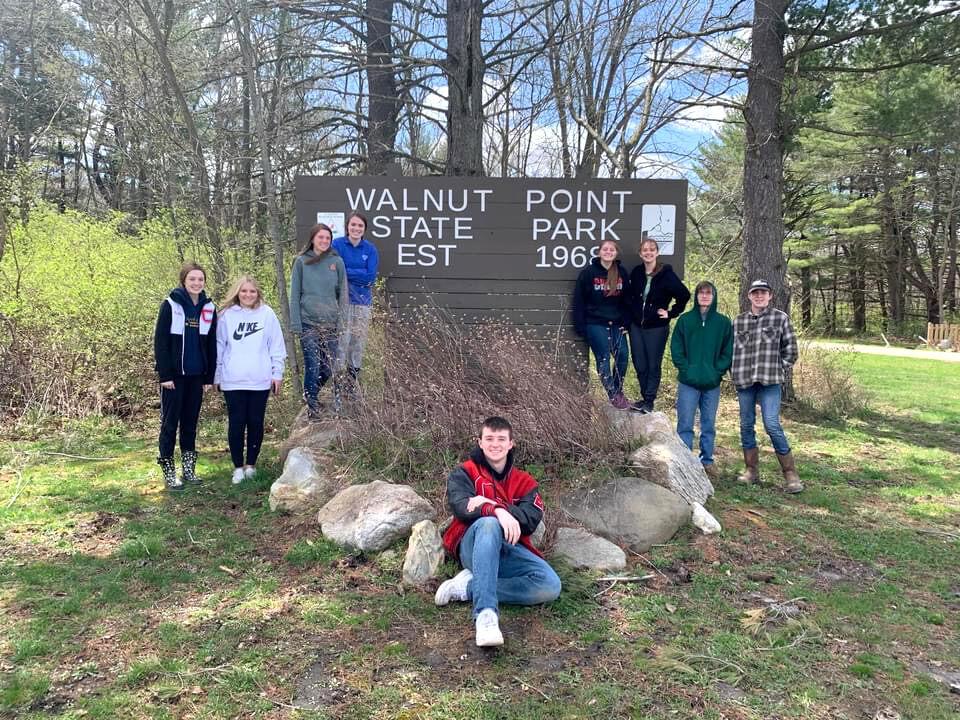 Chrisman
Students attended Walnut Point State Park for Earth Day, partnering with the Illinois Department of Natural Resources to plant oak trees while they were there. Pictured, left to right: Kailey Phipps, Kendl Lemmon, Alexis Mcdaniels, Kendall Tevebaugh, Linkon Snedeker (front), Autumn Baker, Ali Prisecaru, Brodie Haton and John Phipps.
— Reese Anderson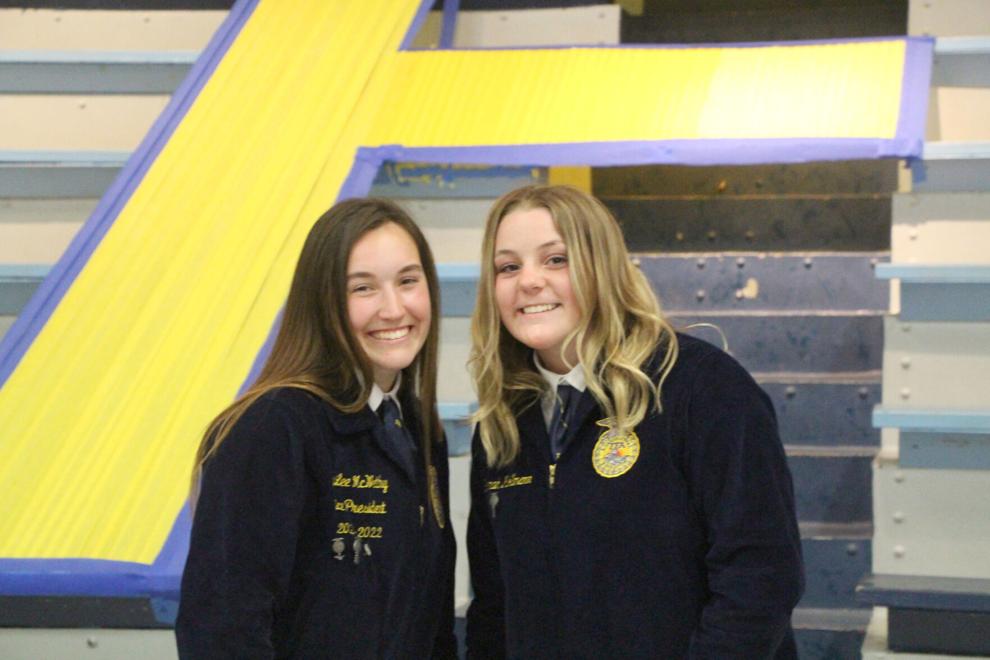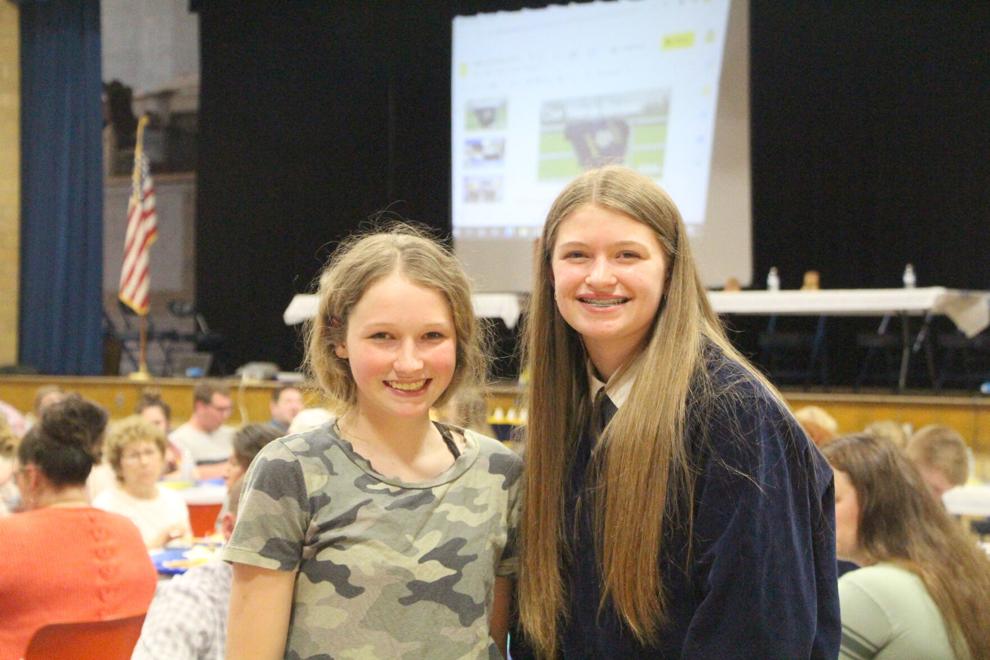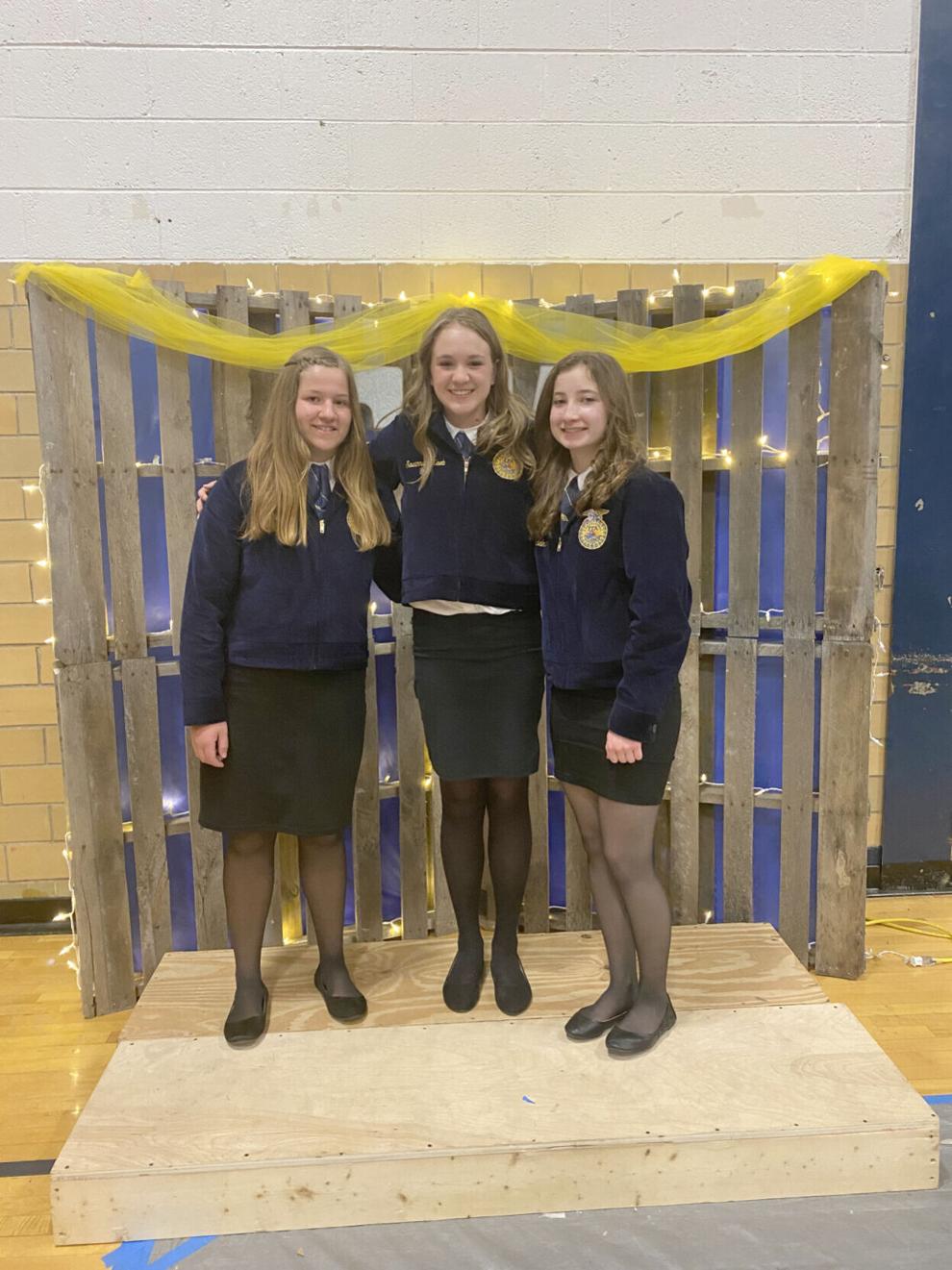 Cissna Park
Last weekend, the school's FFA chapter held its 2021-2022 banquet. Awards were passed out, seniors retired their jackets and new officers were installed — a great night to end a great year. Pictured: KayLee McWethy and Hannah Kollomann; Macy Sinn and Regan King; and Kayla Walder, Savannah Kaeb and Julia Edelman.
— Emma Morrical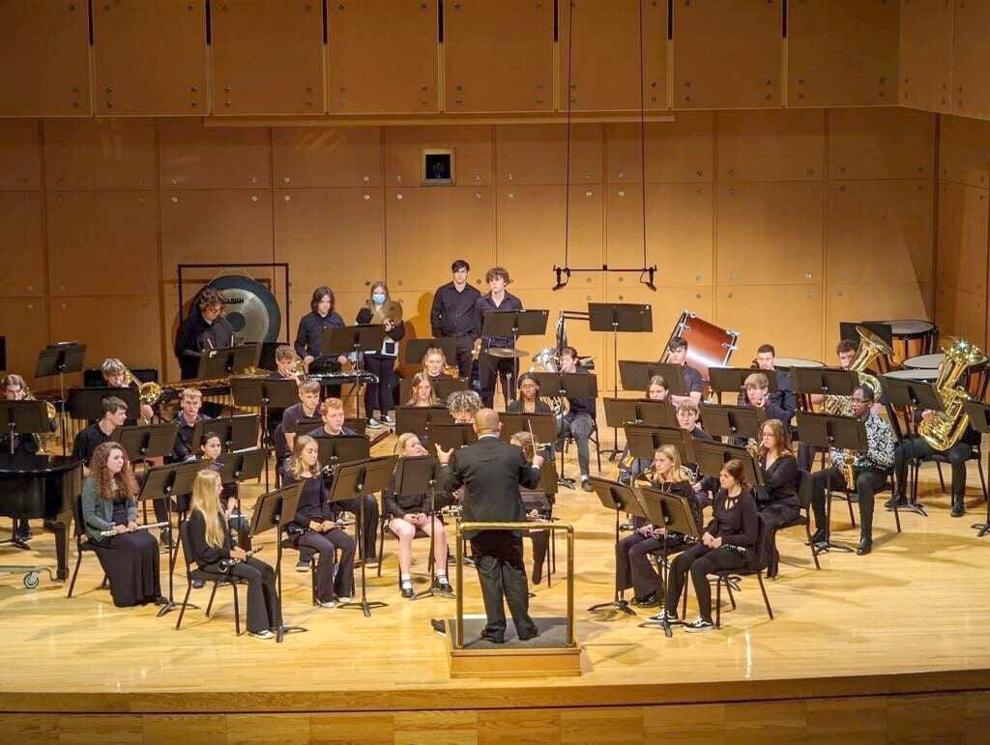 Danville
The school's wind ensemble participated in last weekend's Illinois State University's Band Festival. The band, directed by Ryan Krapf, includes students ranging from freshmen to seniors.
— Kedzie Griffin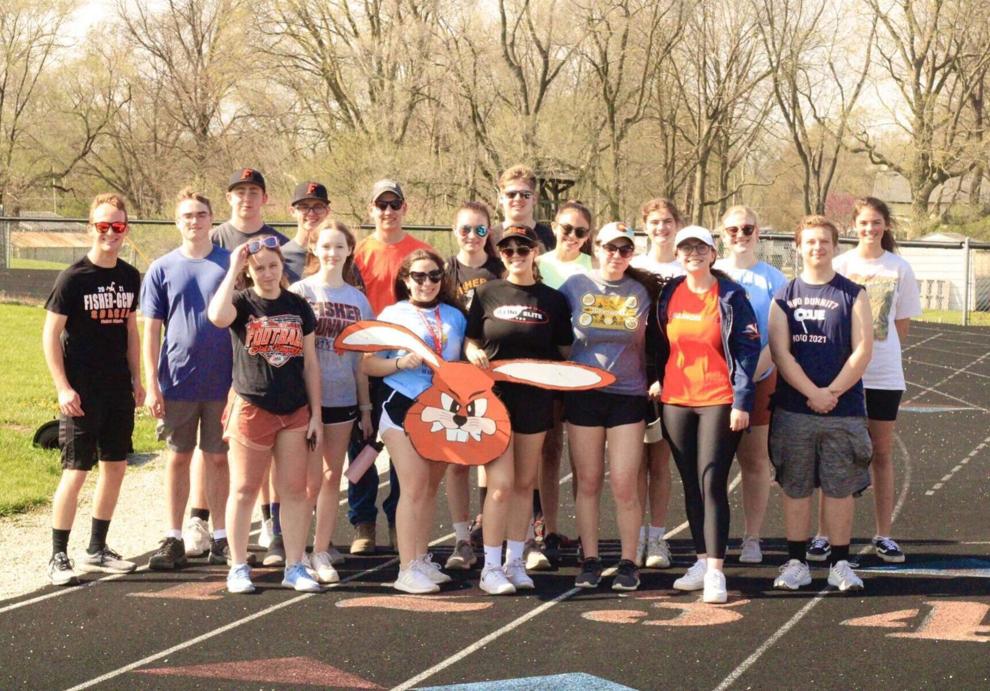 Fisher
Members of National Honor Society hosted a suicide prevention walk-a-thon. Money raised was donated to the American Foundation for Suicide Prevention.
— Krista Martin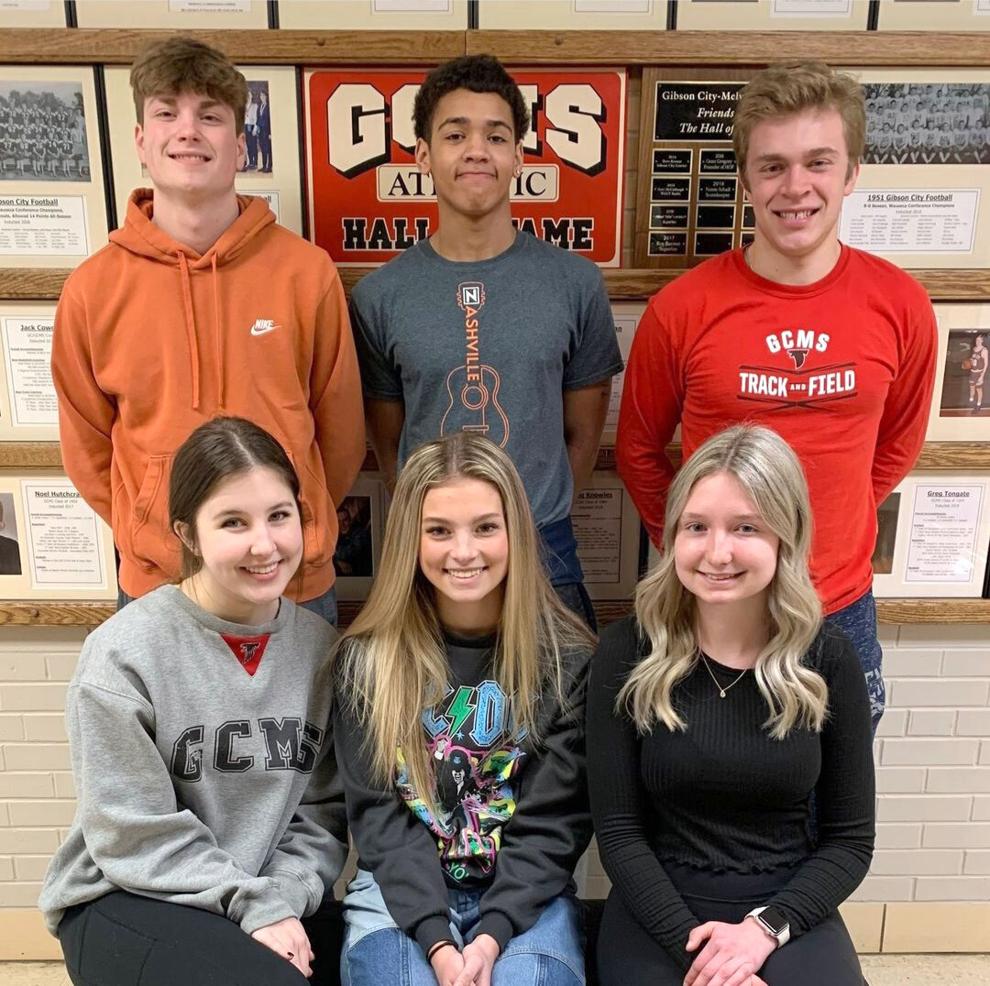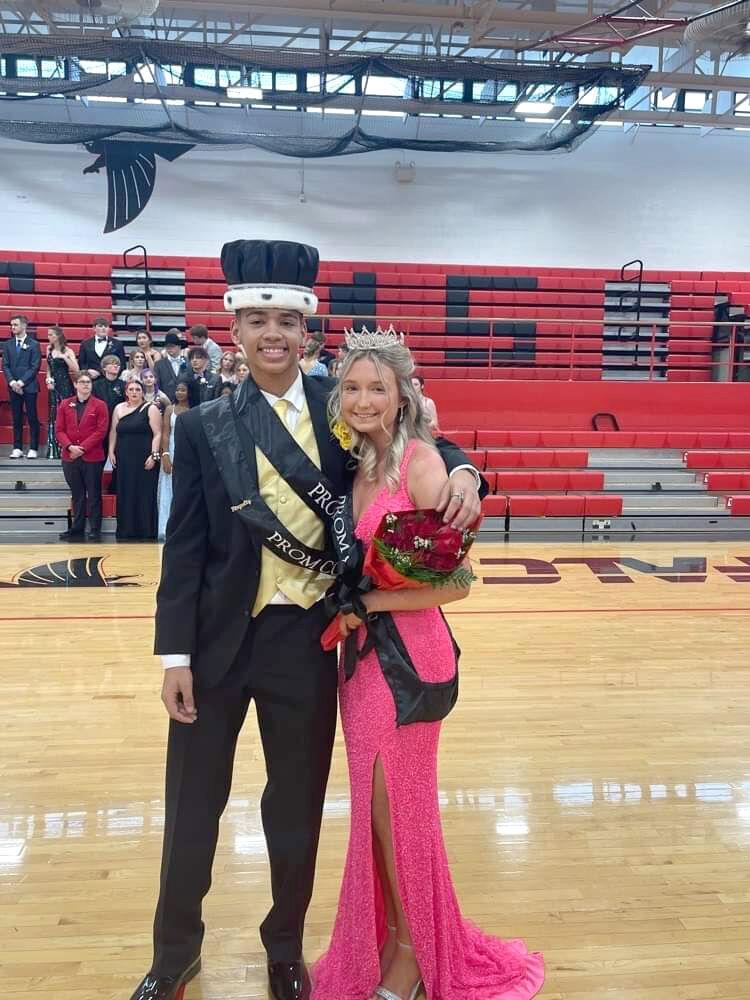 Gibson City-Melvin-Sibley
Prom court consisted of Jack Schultz, Kegan Sutton, Awstace Grauer, Lucy Keigher, Ashley Hyatt and Kenley Andreae. Sutton and Andreae were crowned king and queen.
— Emily Hood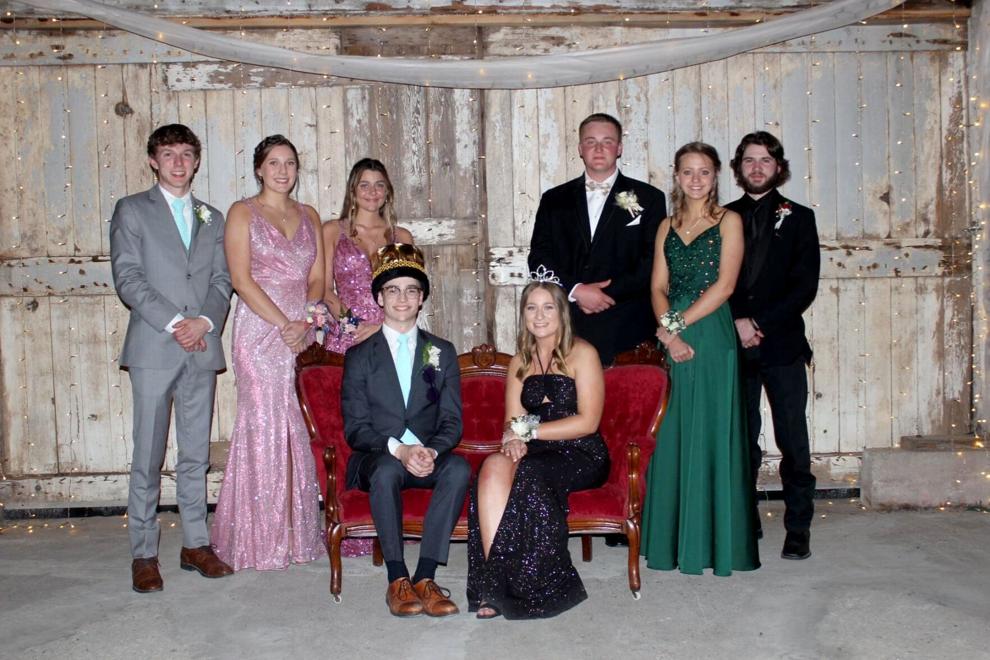 Heritage
Sam Gilbert and Lily Ploense were crowned king and queen at last weekend's prom. Other members of the court included, left to right, Konner Pearman, Torie Rothermel, Aly Davis, Kolton Junglas, Kiley Knoll and Cory Stewart.
— Torie Rothermel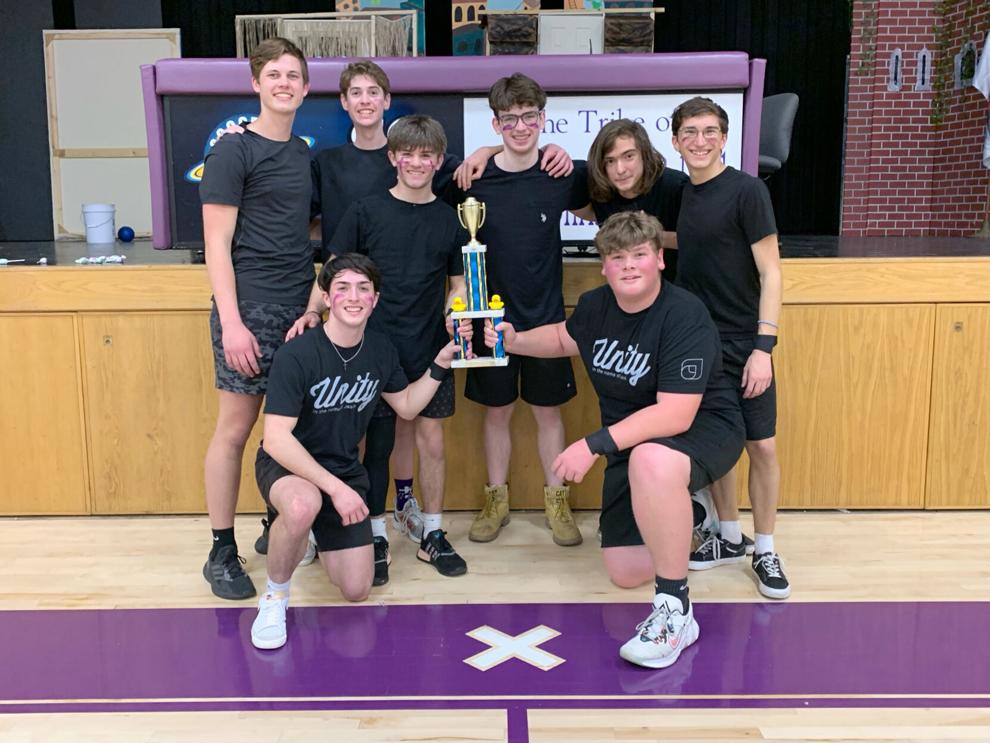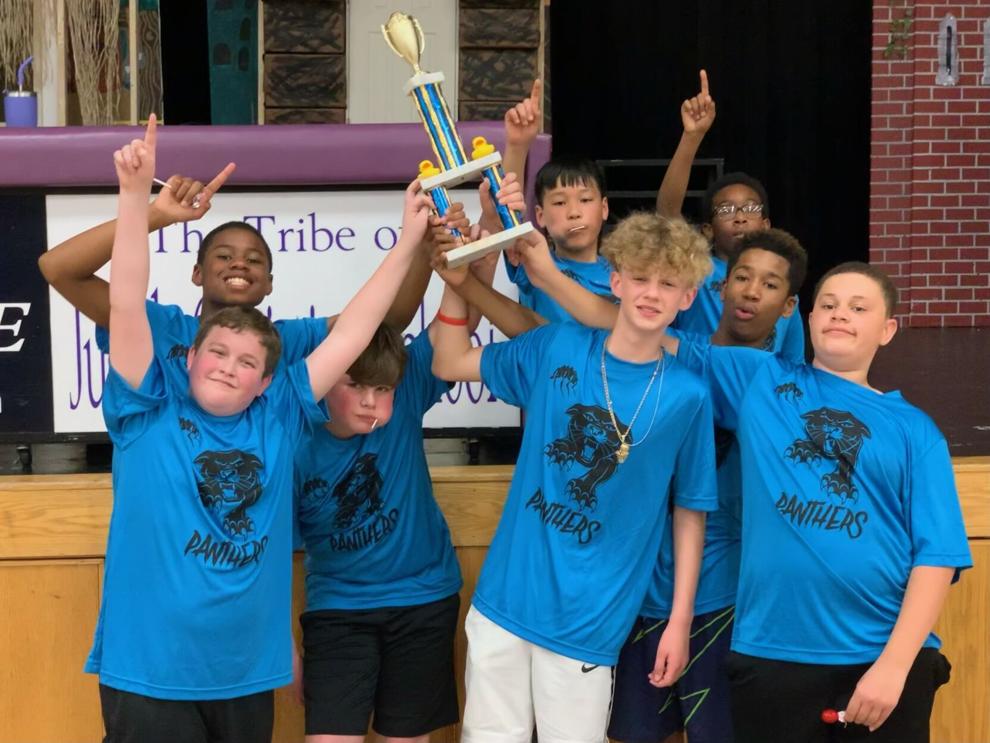 Judah Christian
Student council brought back the annual Chuck 'N' Duck this year. Participating teams enjoyed a night of dodgeball and a pizza dinner, and spectators were able to watch both the elementary and secondary students compete in their respective brackets. Winning teams for the elementary and the secondary: The high school Recess Veterans and sixth-grade Panthers. The Veterans, pictured left to right: (back) Garrett Kasbergen, Keaton Welch, Tucker Yasunaga, Sam Pauza, Talon Fazio and Zane Coulter; (front) Joey Limentato and Jacob Kursell.
— Lydia Lowry and Abi Tapuaiga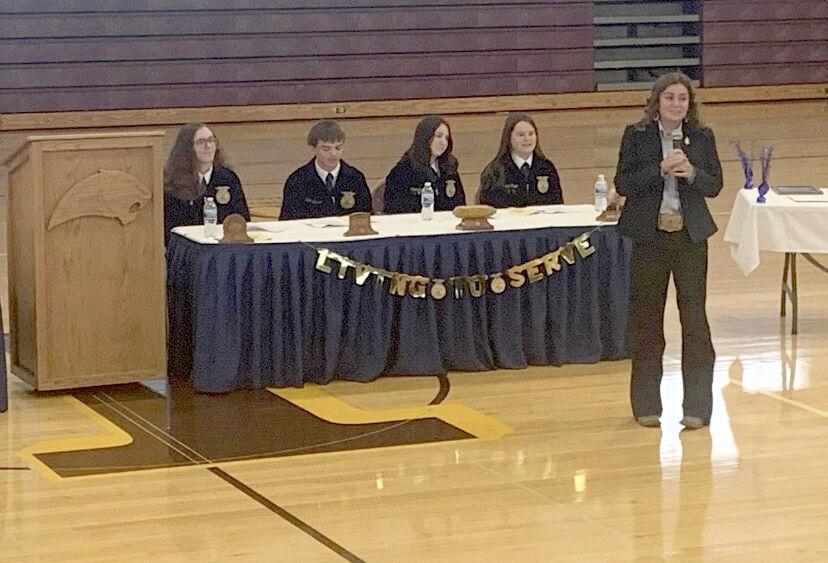 LeRoy
New officers were installed at the schooi's FFA banquet, which featured keynote speaker Jordi Oliver. At the table: senior Madison Hamilton, junior Maddux Marcum, sophomore Aubrey Flegel and sophomore Abby Clapp.
— Kelsey Graves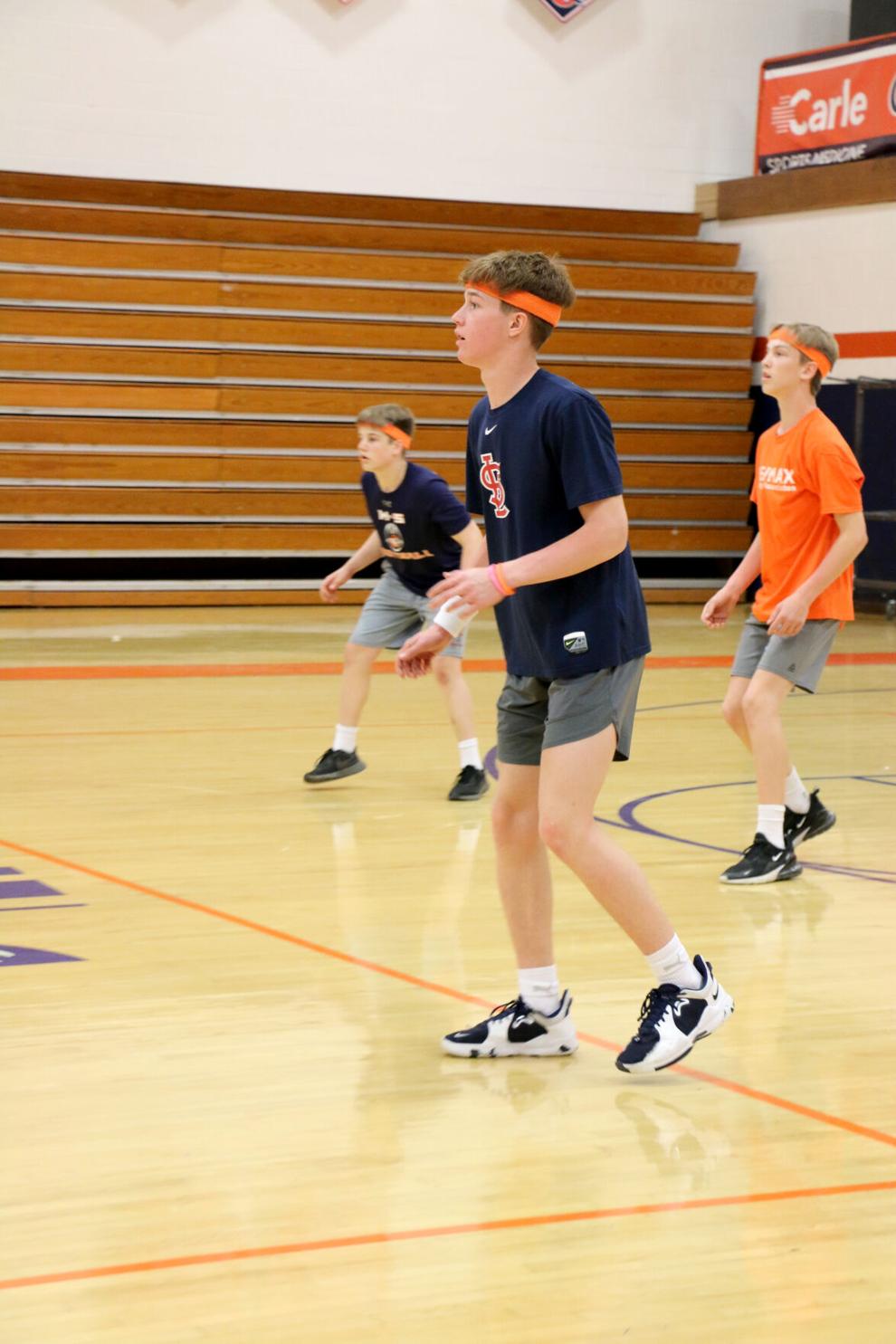 Mahomet-Seymour
The stands were packed for Macho Volleyball night as boys from all grade levels competed for the championship. Pictured: The freshman team.
— Tinley Peters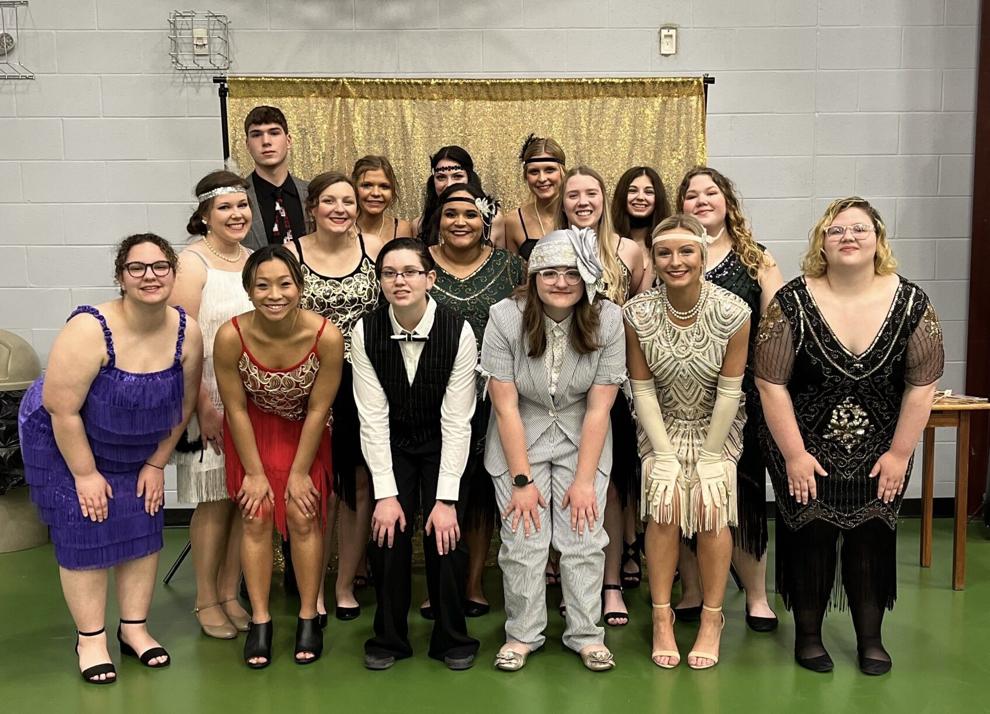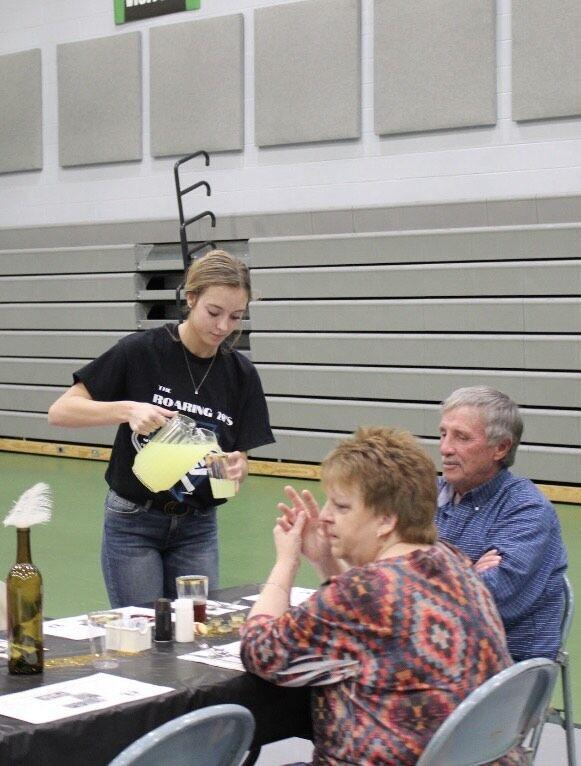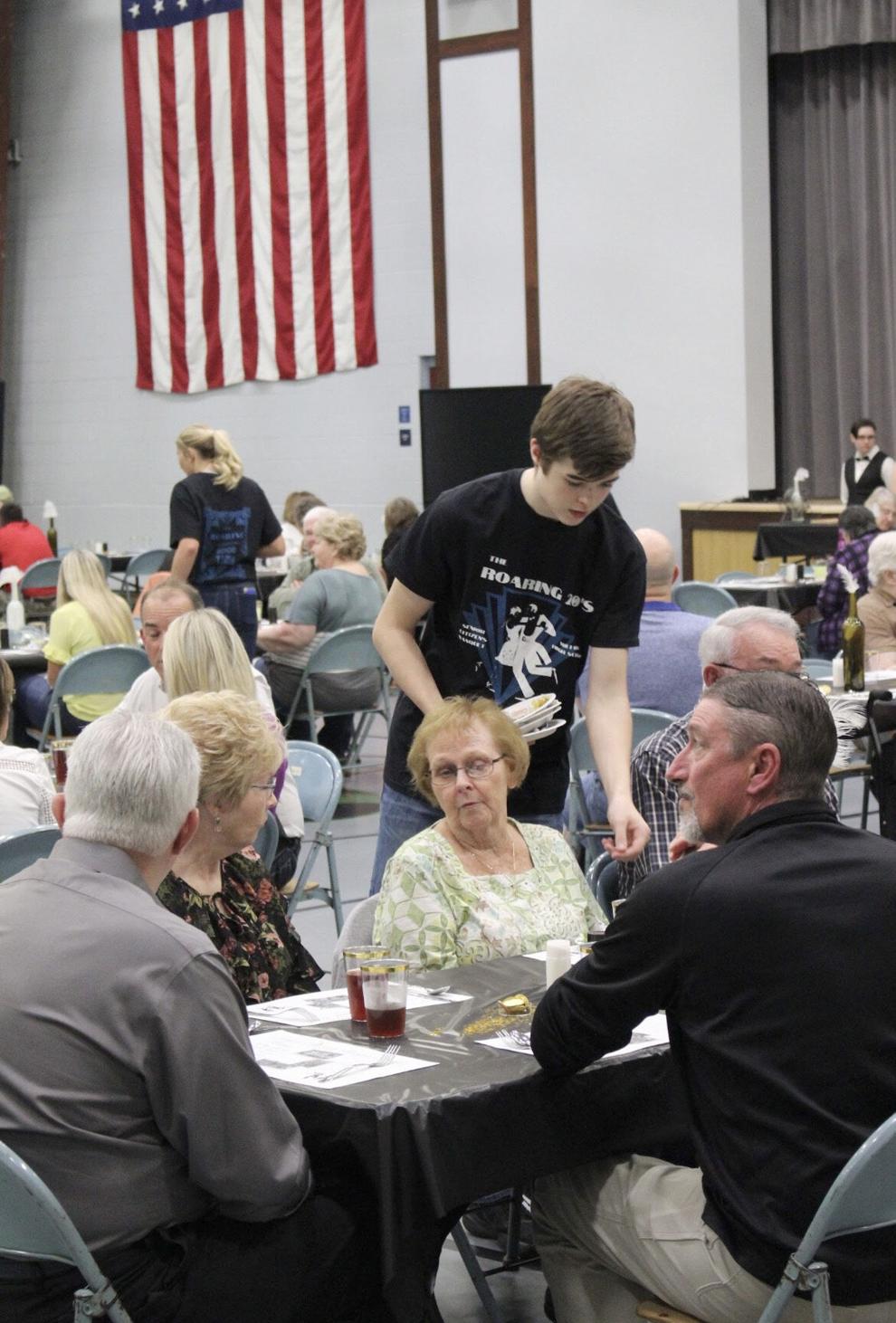 Milford
National Honor Society and student council held their annual senior citizens banquet, serving guests with a roaring '20s theme. Pictured: NHS and student council seniors.
— Alivia Schmink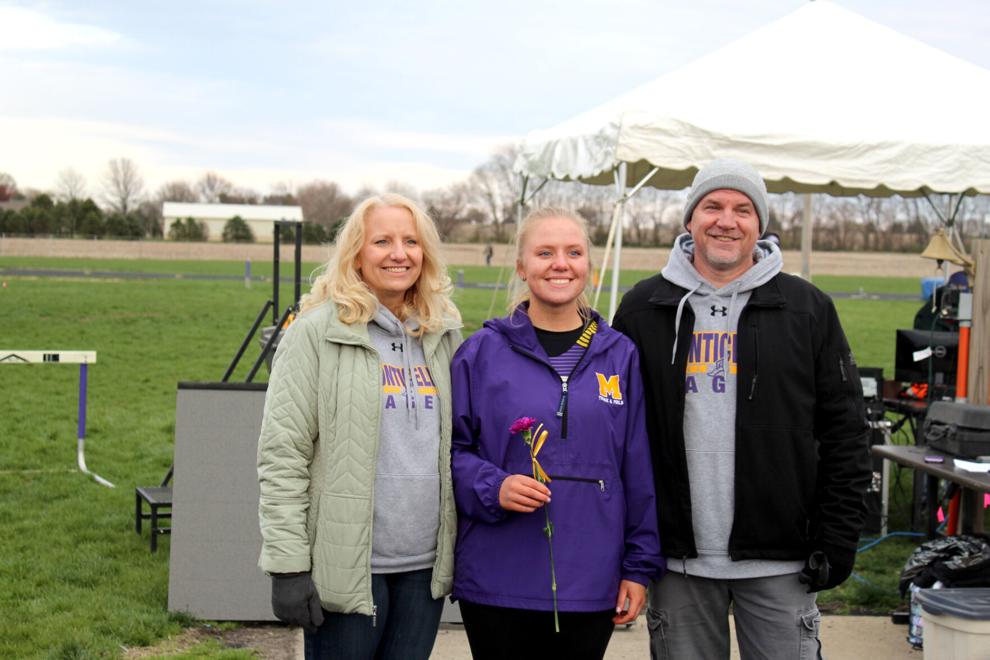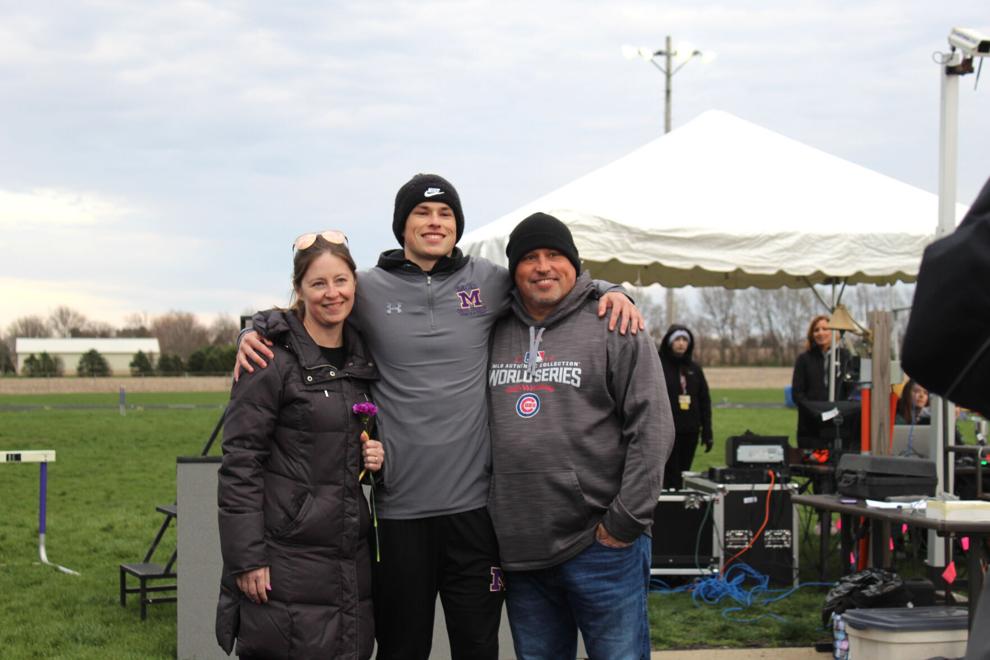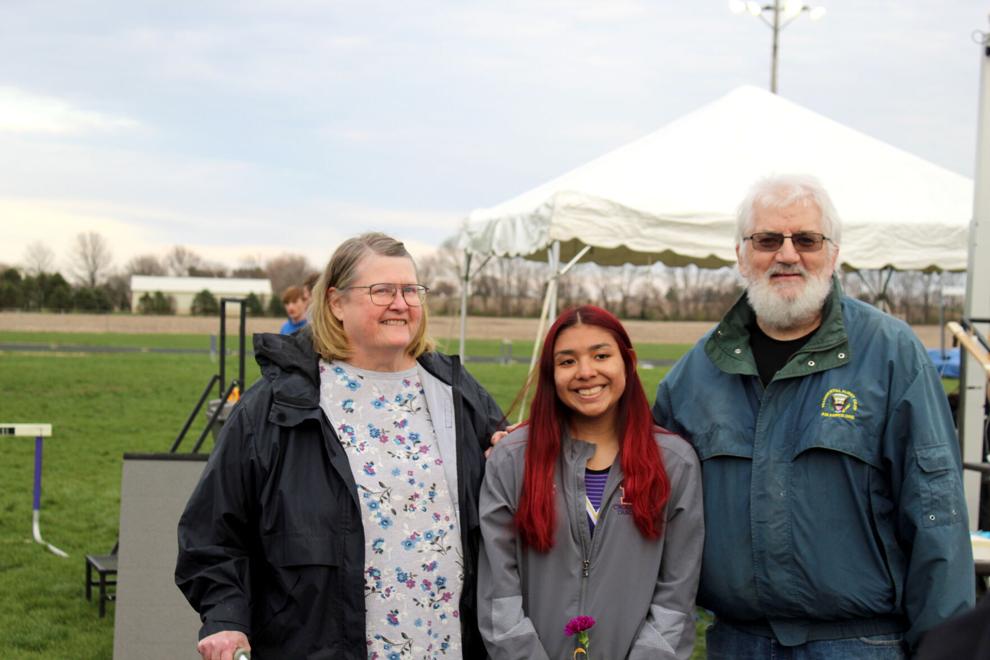 Monticello
The track team celebrated 17 seniors at the Macon-Piatt County meet at Monticello. Both the boys' and girls' teams finished first. Pictured with their parents are sprinters Cody O'Connor, Peyton Scott and thrower Cara Johnson.
— Clara Rudolph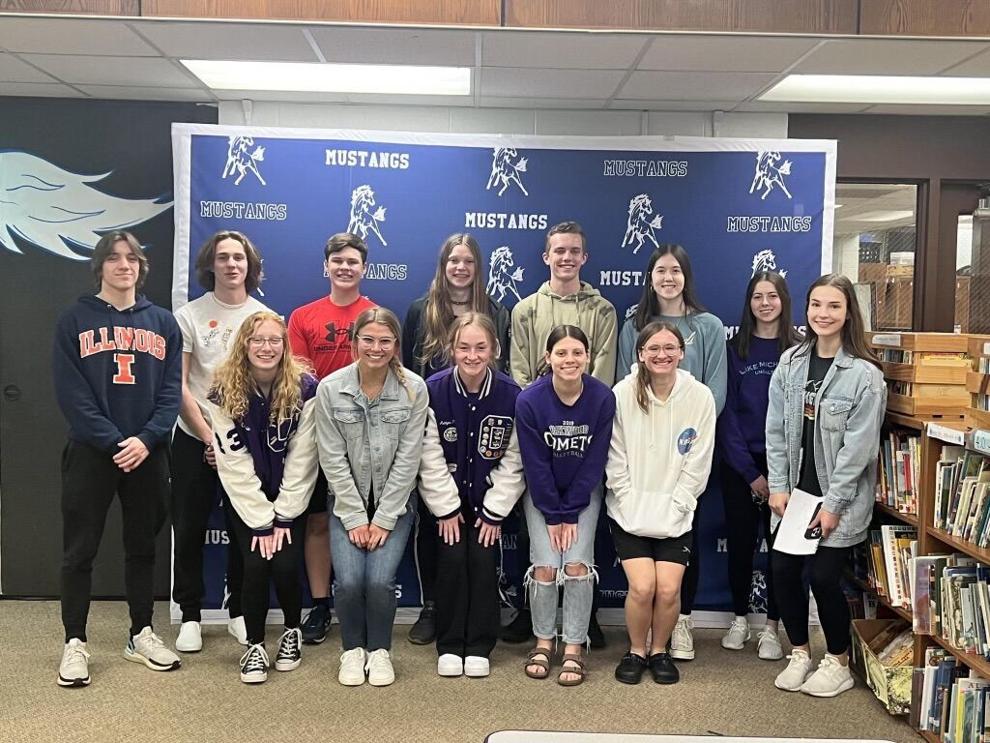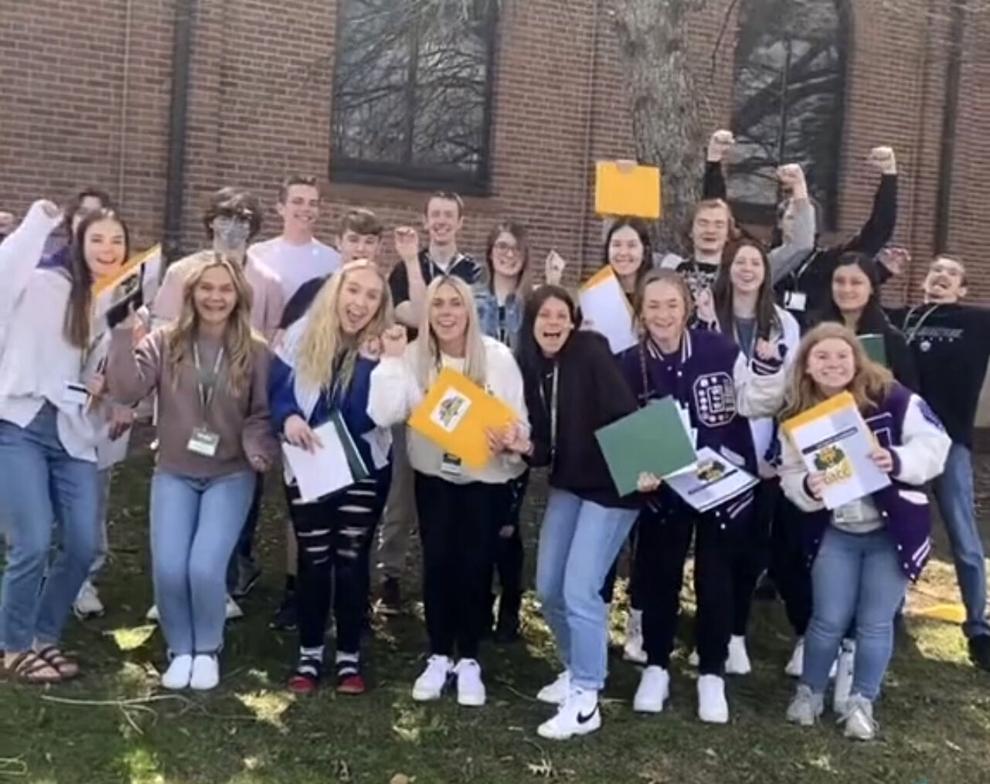 Oakwood
Students in National Honor Society visited to Meade Park Elementary, reading, coloring and playing games with kids in grades K-4. Also, seniors continuing their education at Danville Area Community College went on a trip to register for classes in the fall, gather information on the school and take a tour of campus.
— Madison Doan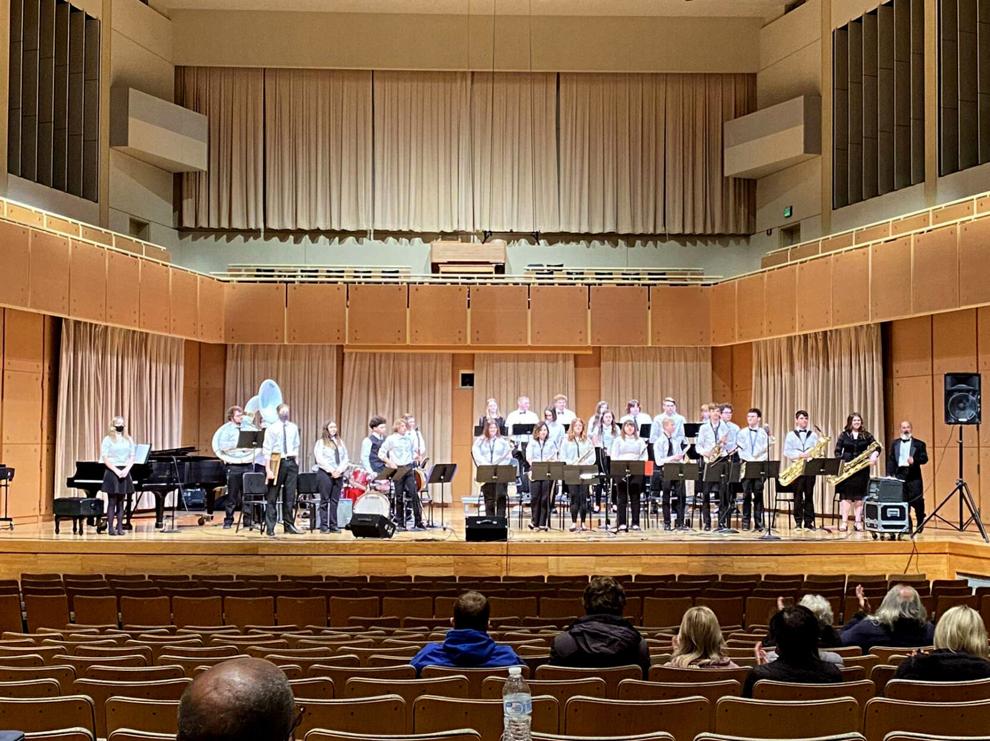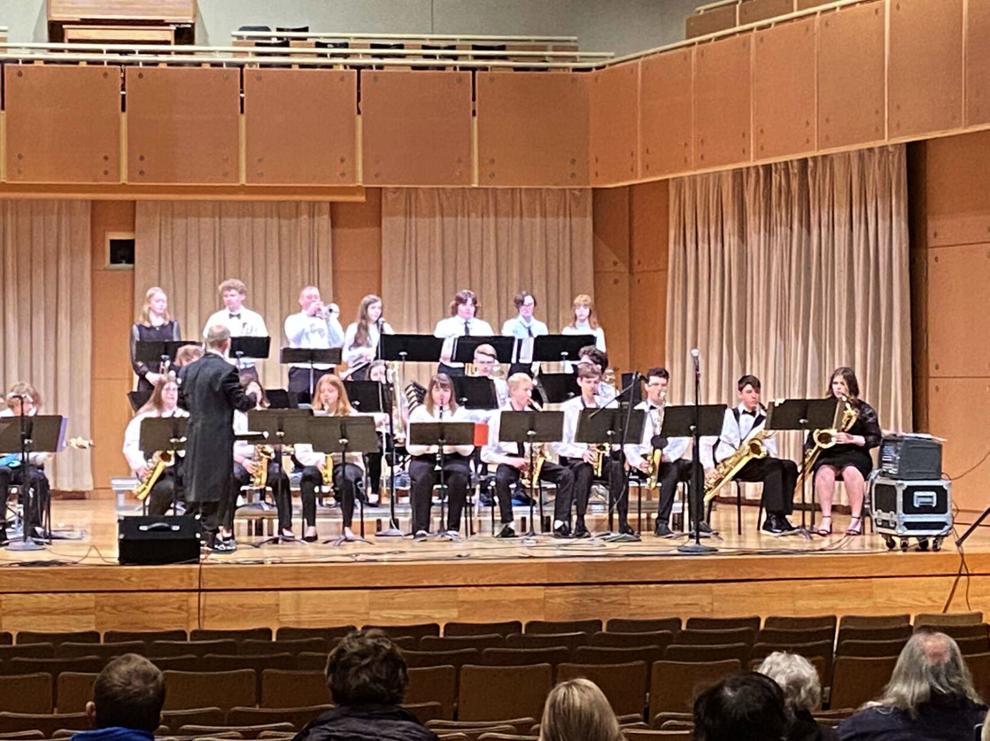 Paxton-Buckley-Loda
Show band performed at last weekend's Illinois State University Jazz Festival, receiving a first-place ranking in their class. It was a fitting finish as it was the band's last competition of the 2021-2022 school year.
— Sydney Murphy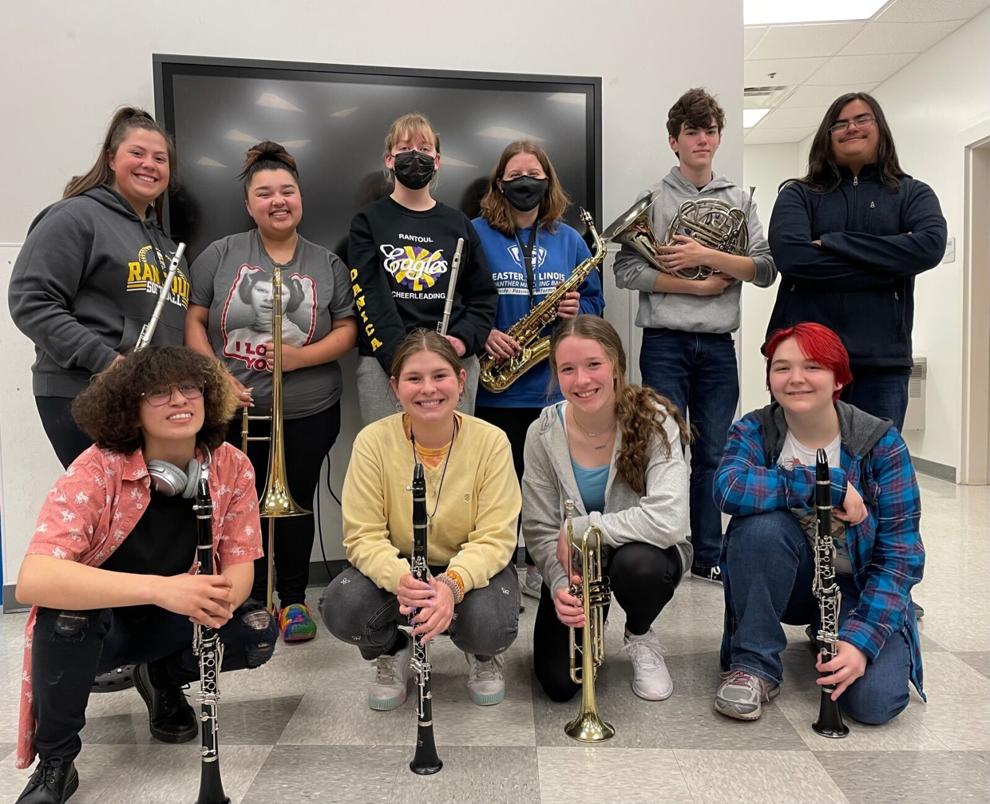 Rantoul
The Illini Prairie Conference held a Fine Arts Festival on April 25 at Olympia High School. Each school in the conference selected art and band students to attend. The band students came together for four hours of rehearsals and sectionals and presented a concert in the evening under the direction of composer and conductor Todd Stalter. Pictured, left to right: (back row) Callie Luna, Makayla Stanley, Danica Wrobel, Justice Tolan, Michael Soltis and Christian Crandall; (front row) Uriel Aguilar, Kennedy Carico, Rebekah Maxwell and Brianna Crawford.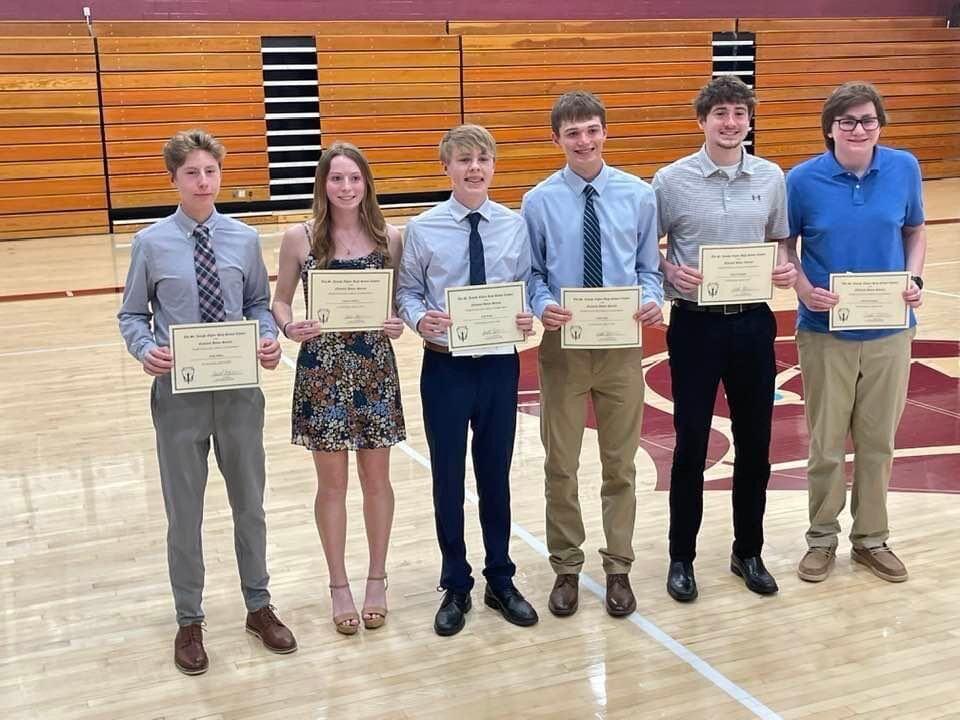 St. Joseph-Ogden
National Honor Society had its annual induction banquet, 37 new members recognized. Pictured: Sophomores Talan Miller, Lauren Lannert, Cole Pruitt, Caleb Ochs, Colin Wayland, and Brody Hausman.
— Regan Uden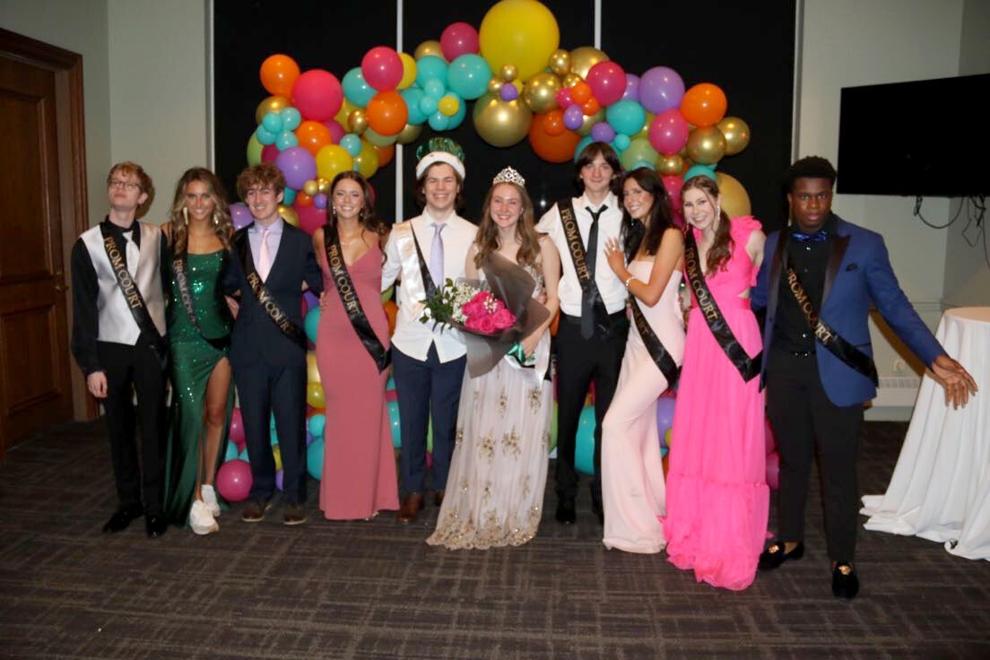 St. Thomas More
Students enjoyed their first prom since 2019 on Saturday at Champaign Country Club, taking pictures outside before going in for dinner and a dance. Members of prom court included Jack Williamson, Anna McClure, Eric Pollard, Brooke Erhard, Rowdy Hannagan, Elie Dixon, Seamus Tierney, Camille Breen, Colleen Hege and Vigo Etshitshi.
— Bailey McMahon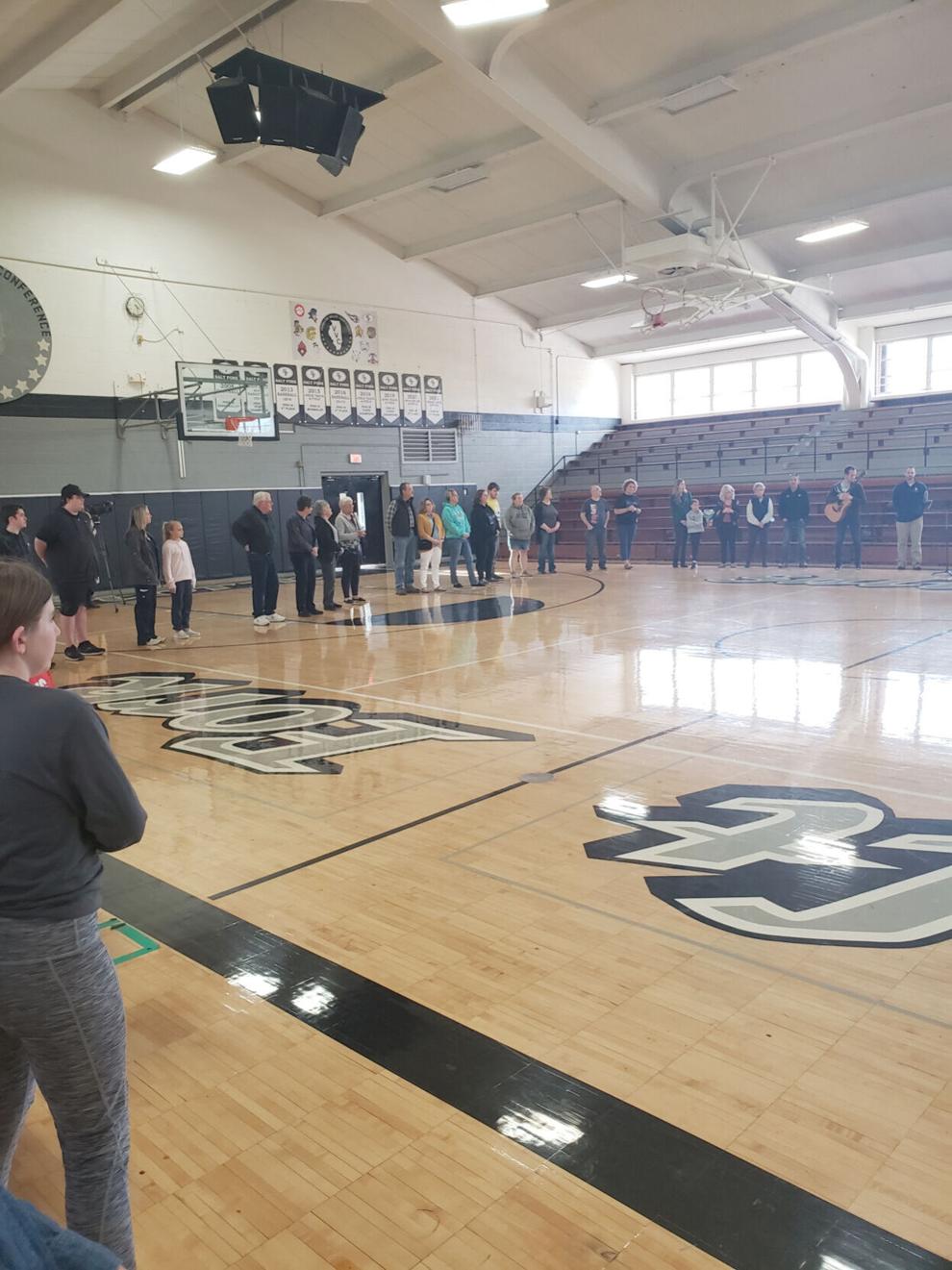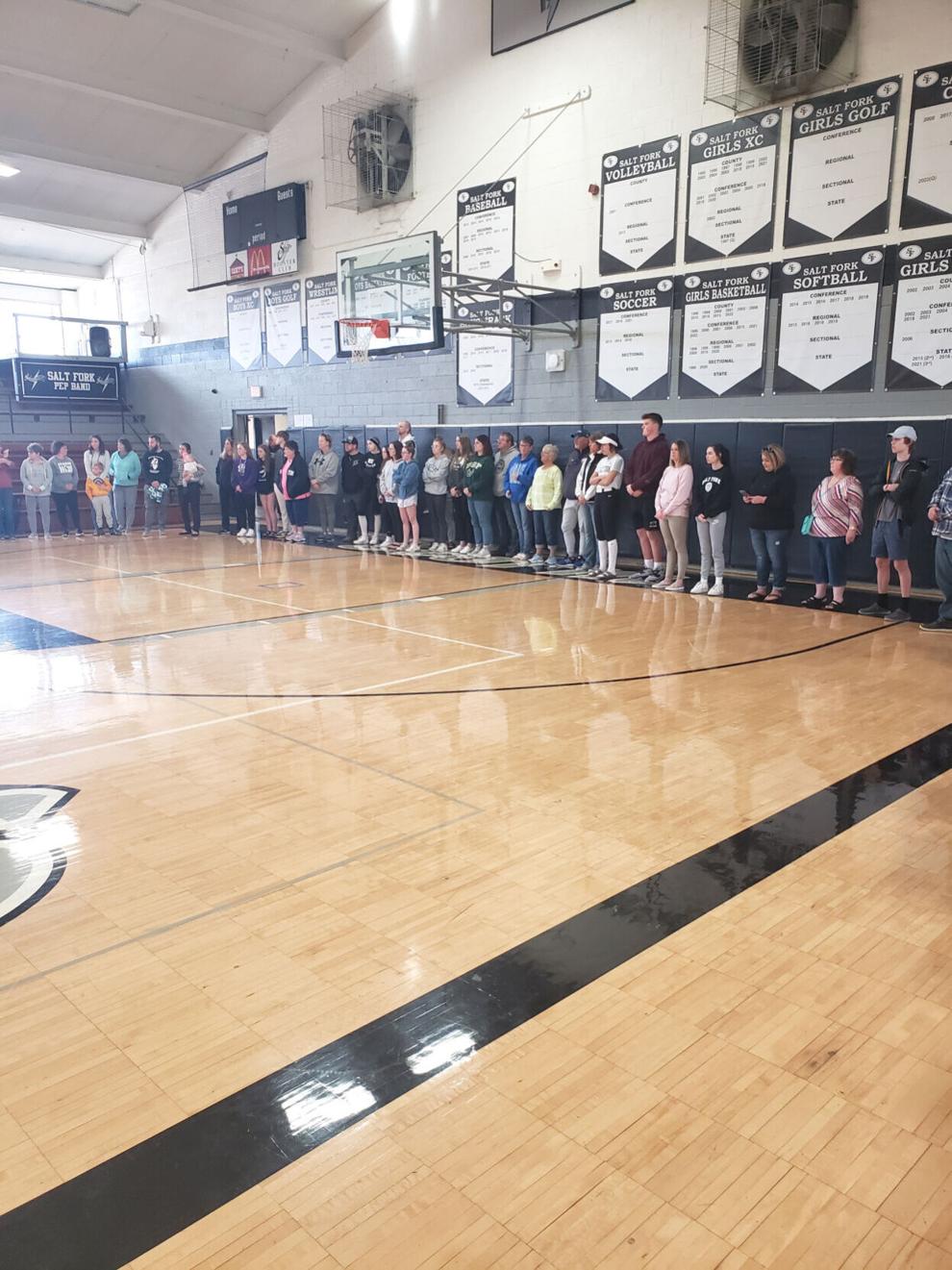 Salt Fork
Students, staff and community members gathered in the gym on Monday to take part in a prayer circle for Nathan Becraft. The junior remains hospitalized as he recovers from brain surgery. "We are all praying for Nate and his family," Salt Fork Principal Darin Chambliss said. "I think it's great how much our community rallies around those in need. We are a strong community that is always willing to step up and fight alongside those who need it most. We are hopeful that Nate continues to improve, returning to the comforts of his home and his classmates very soon. HIs family still needs your continued prayers and support. There is a GoFund me account to also financially help his family." Photos courtesy Phil Cox.
— Olivia Birge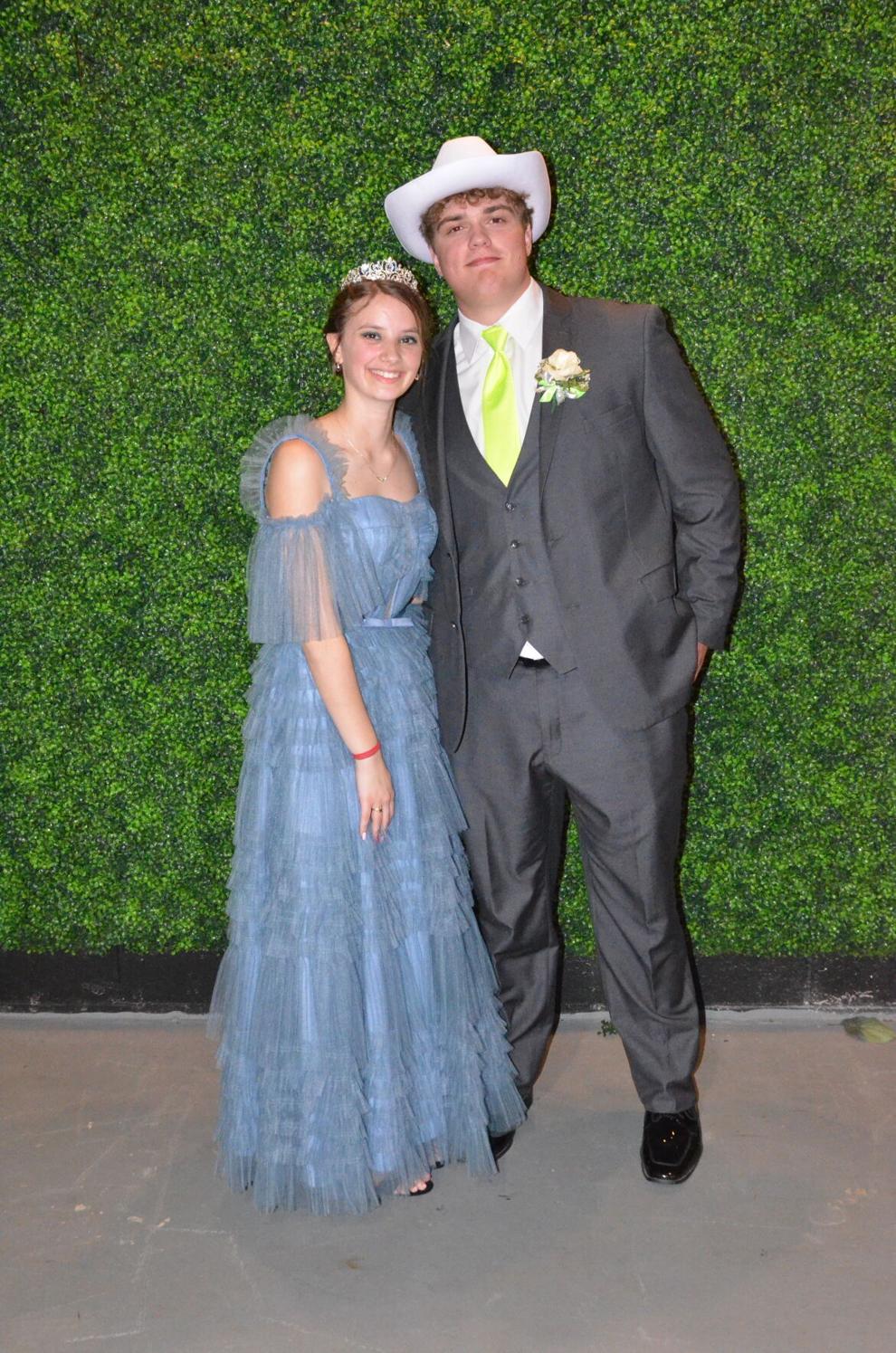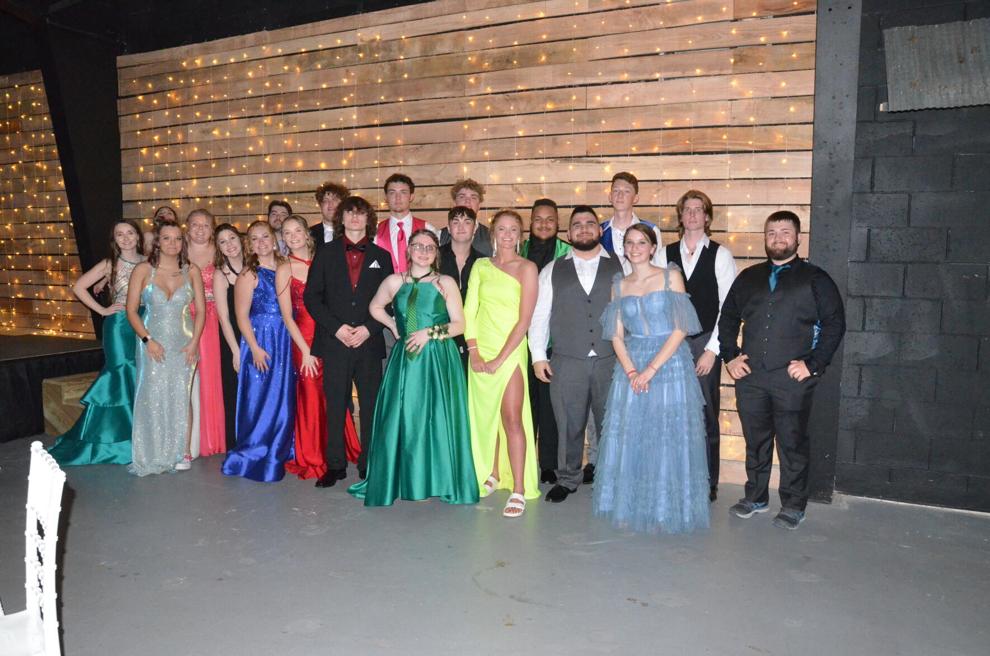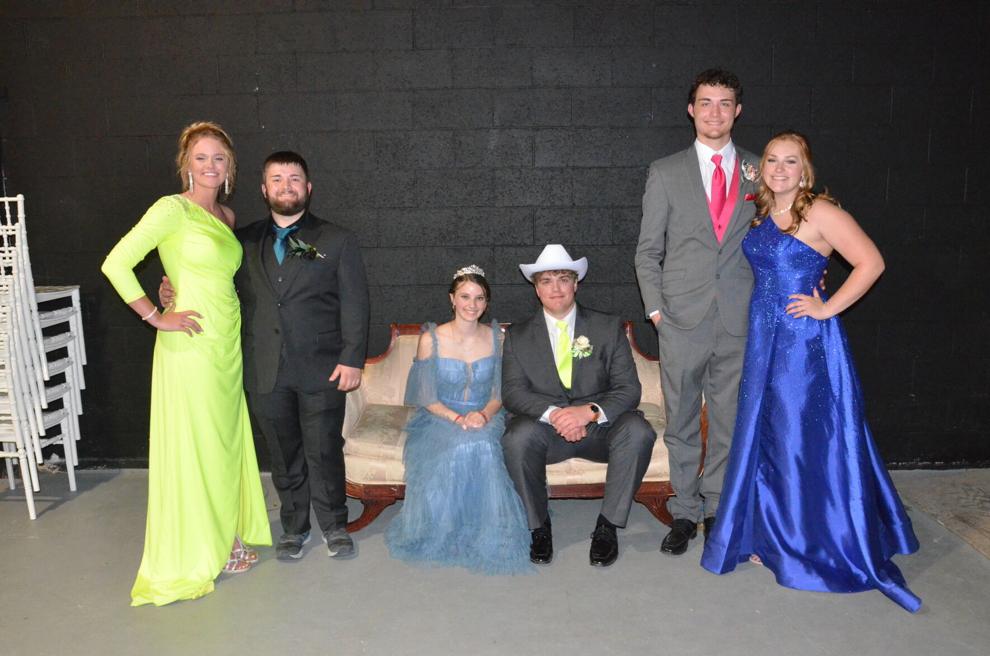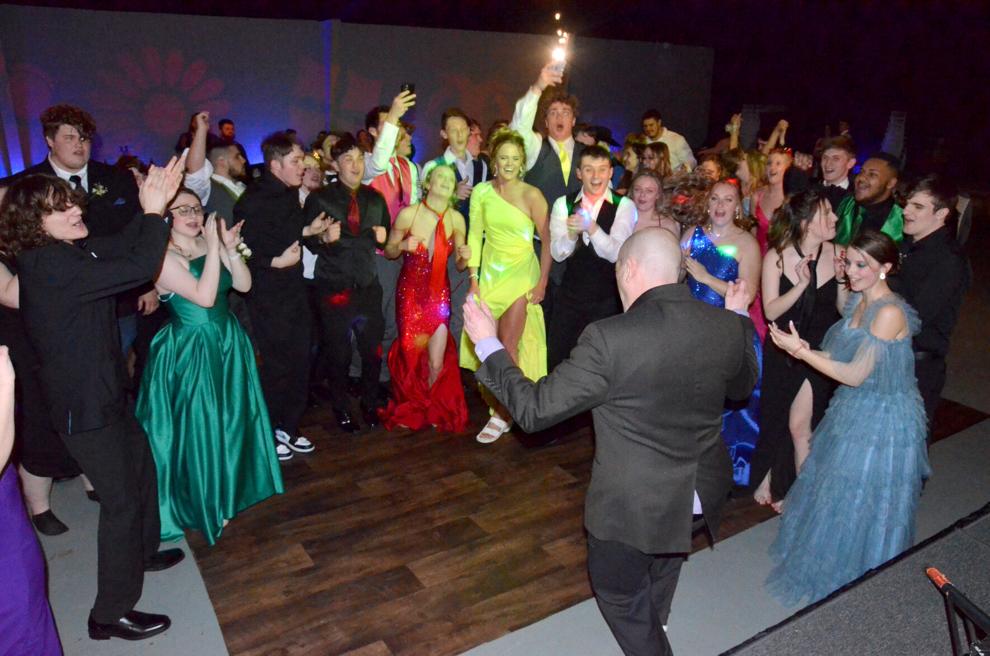 Shiloh
Greg Reese and Josephine Carroll were voted prom king and queen. Candidates included, left to right: Bella Dudley, Colby Luth, Carroll, Reese, Jack Armstrong and Megan Houlihan. Also pictured: The class of 2022 and students crowding around history teacher Tim Carroll as he showed off his moves.
— Josephine Carroll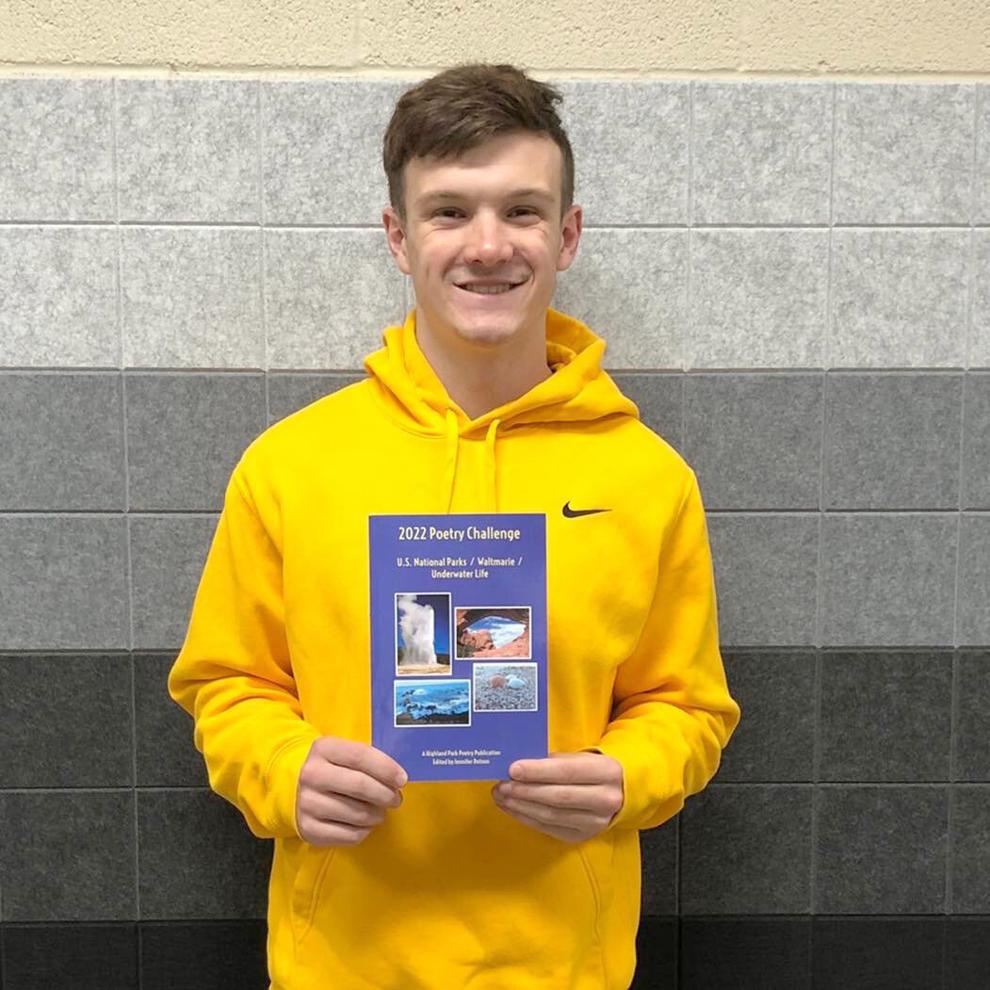 Tuscola
Logan Wallace was chosen to have the picture that he took of a seashell for the cover of the 2022 Highland Park Poetry Challenge Book. He will also have four of his other nature photos featured on their website in April and May.
— Amelia Bosch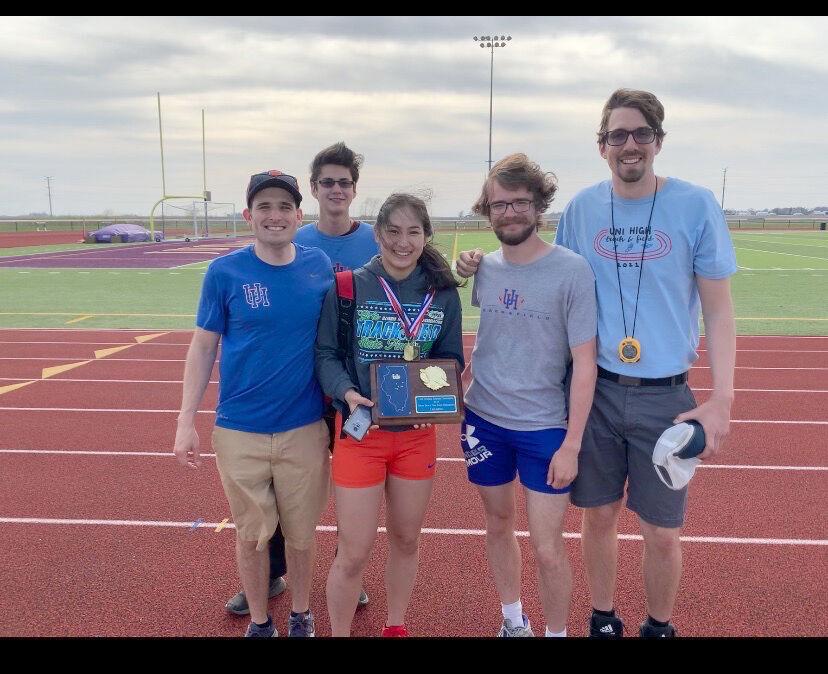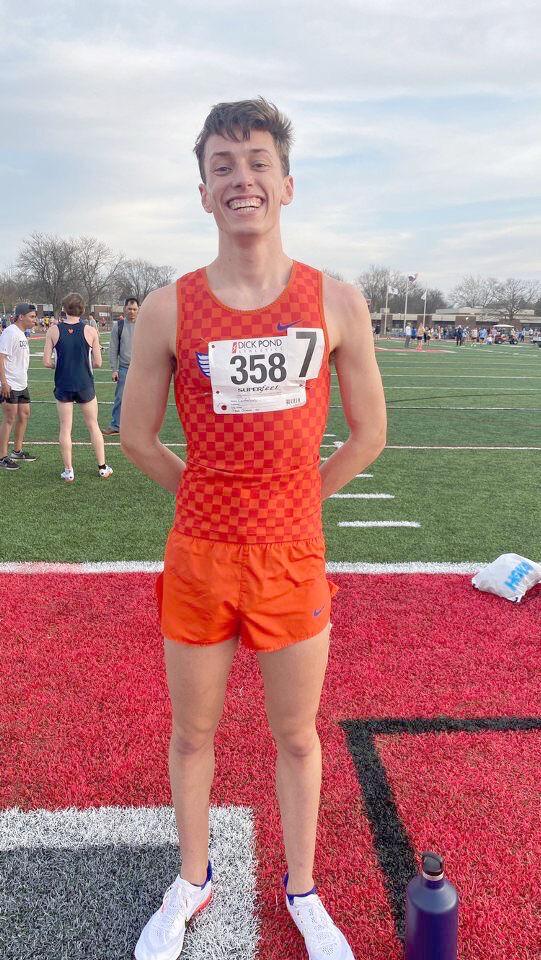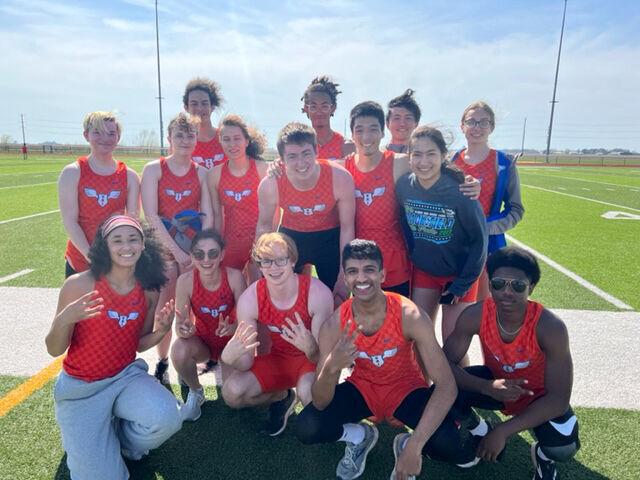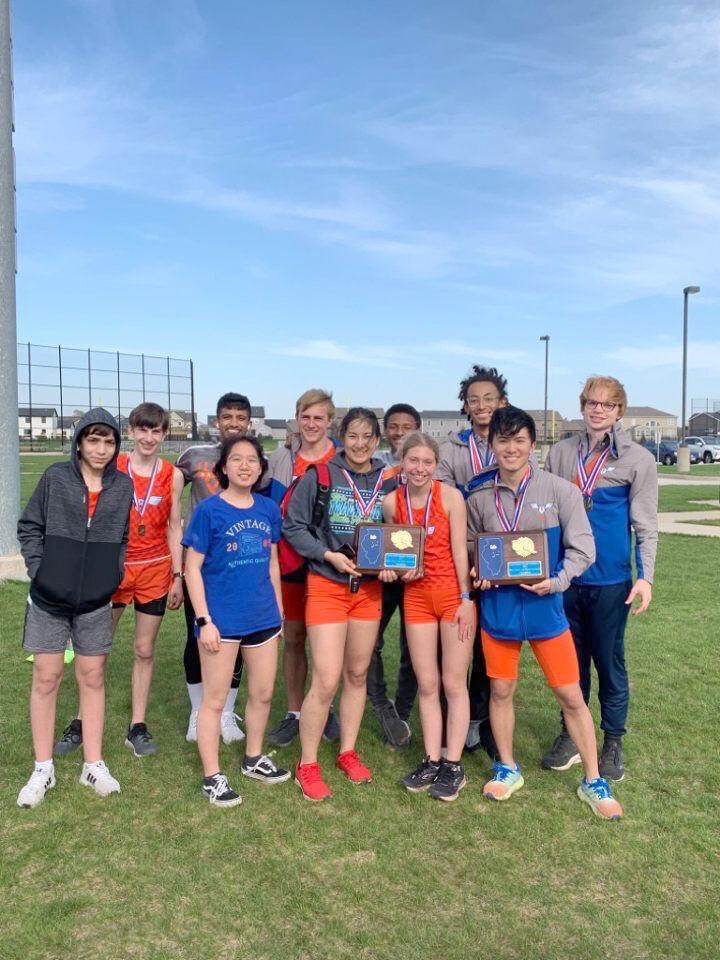 Uni High
Last Saturday, both the girls' and boys' track and field teams won the ECIC meet at Judah Christian's "Field of Dreams." In addition to the many personal records set during events, senior Dina Hashash set a school-record in long jump (pictured with Uni coaches Dean Kamps, Kai Baumgartner, Nathan Durkin and Michael Joseph). The school also held its Senior Night to commemorate 24 track and field athletes, a number that makes up over a third the senior class. Some seniors could not attend due to competing at a separate meet, the "Palatine Distance Night," including senior Henry Laufenberg (pictured). Pictured: Seniors pose for a group picture during the meet; and the Illineks celebrate medals and plaques following the 4x400m relay.
— Aakash Vasireddy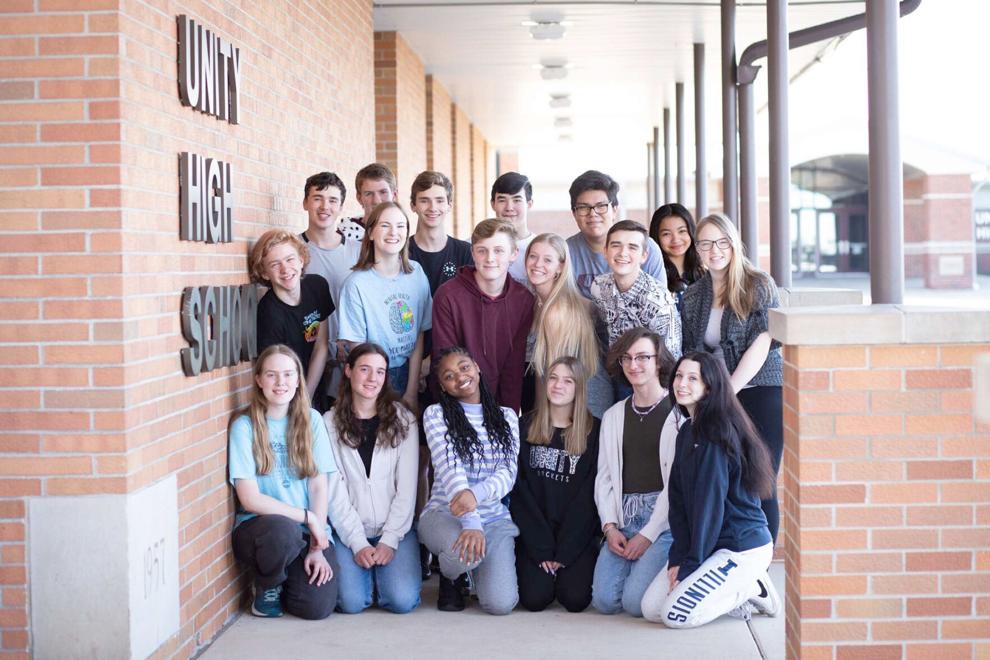 Unity
Students are putting on the musical "Pippin" on Thursday through Saturday at Polly Anderson Auditorium.
— Maddie Reed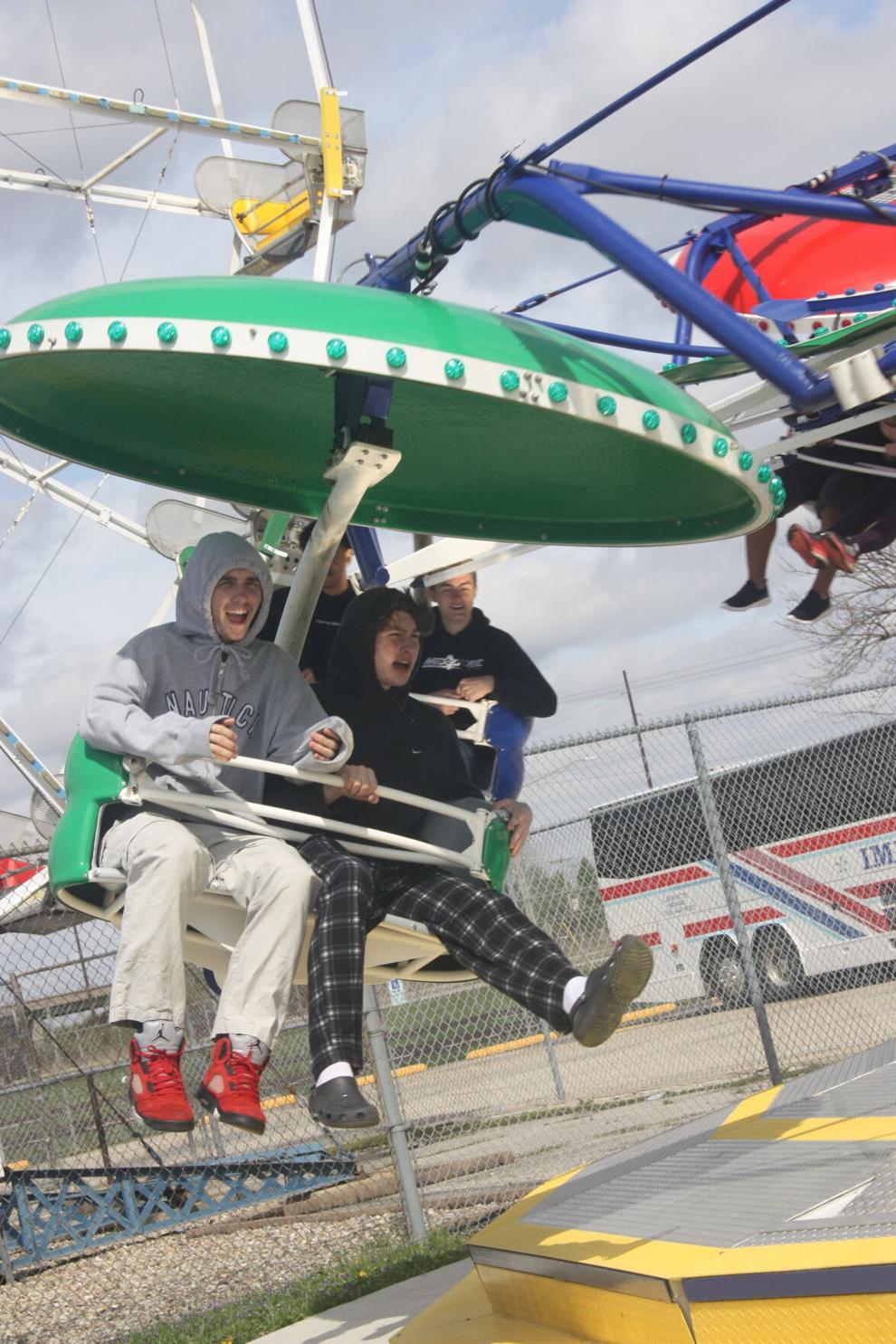 Urbana
This year's Senior Trip saw the class head to Knight's Action Park in Springfield where the students played miniature golf, went to a driving range, raced go-karts and enjoyed rides (pictured: Colin Schiff and Jackson Kirkland).
— Park Mitchell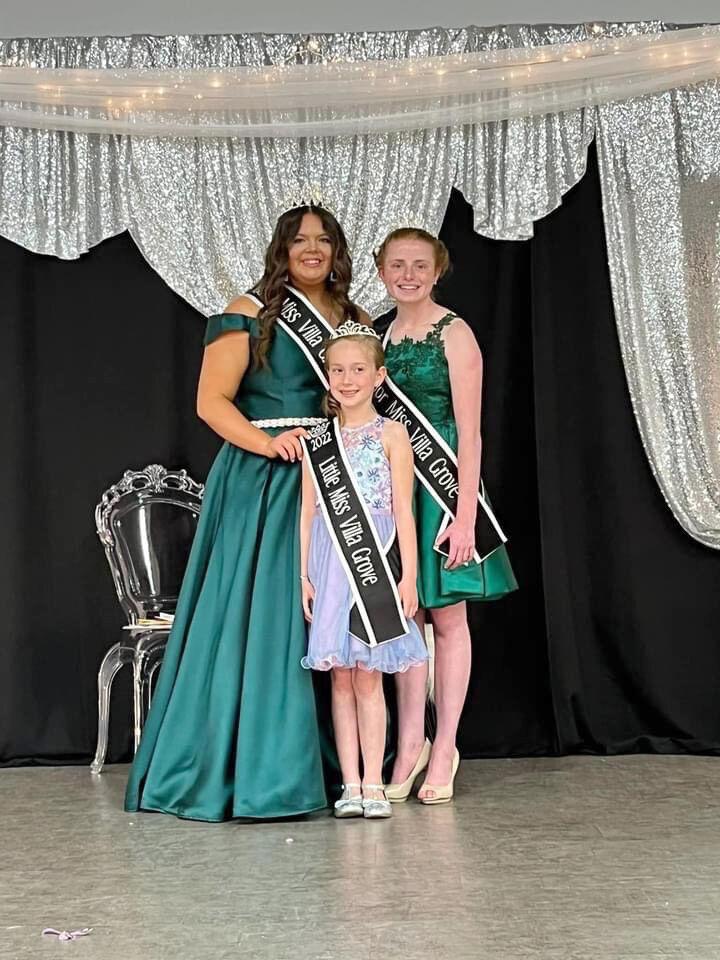 Villa Grove
At last weekend's Villa Grove Pageant, 2021 Miss Villa Grove Morgan Smith crowned 2022 Miss Villa Grove Addisyn Wilson.
— Molly Little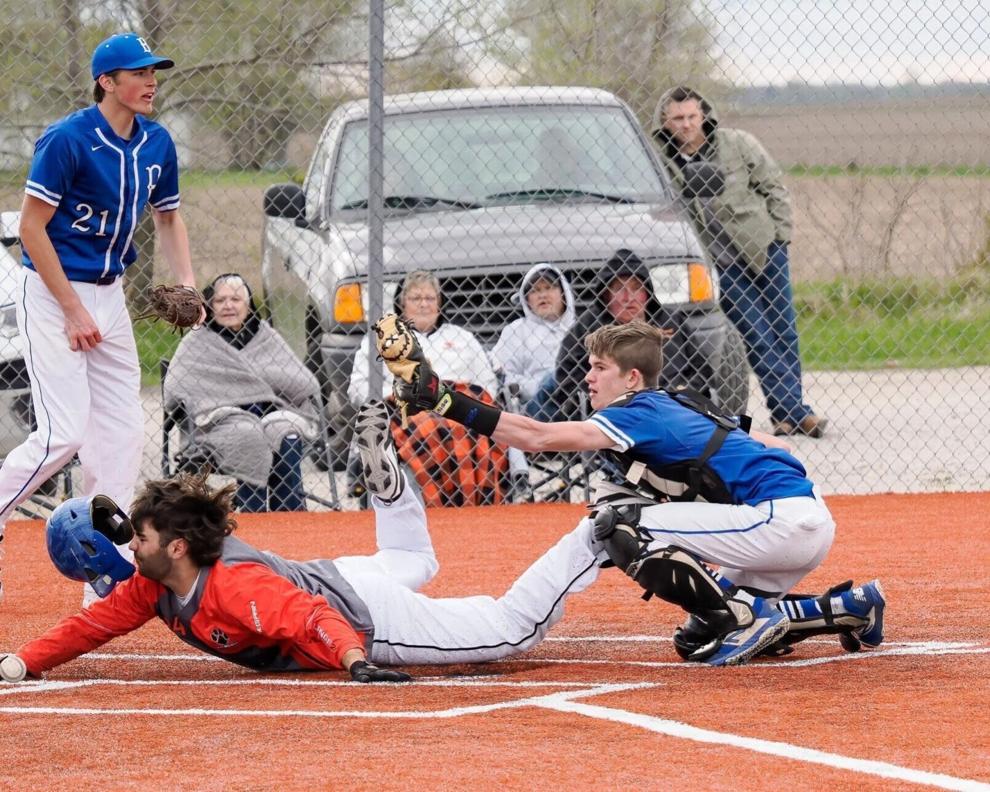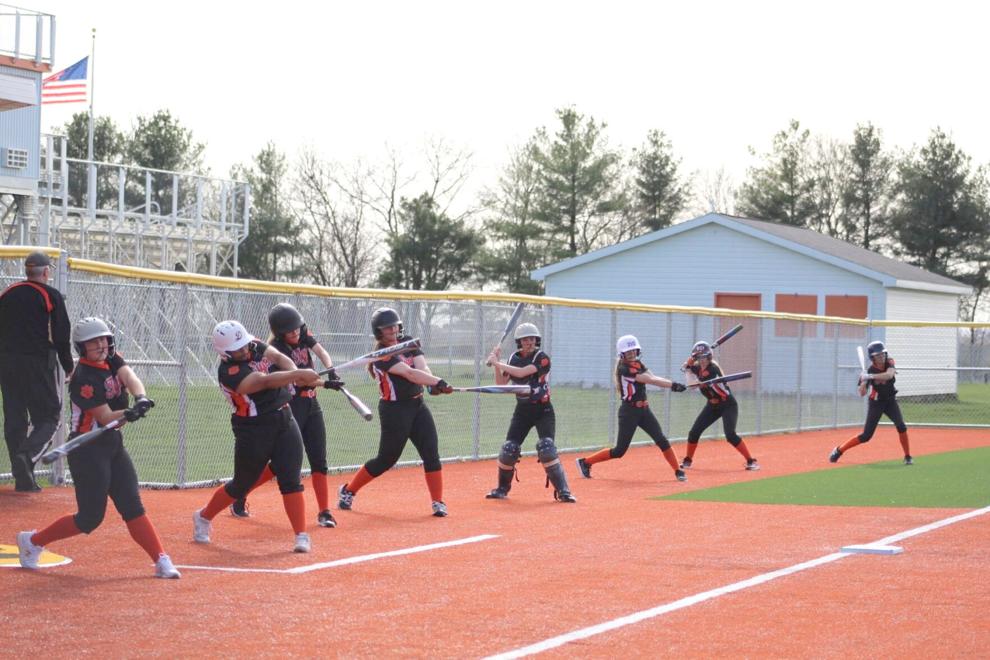 Westville
The baseball and softball teams have enjoyed strong spring seasons. The Tigers are ranked No. 8 in the most recent News-Gazette Top 10 in baseball and No. 5 in softball (pictured: baseball's Gage Lange avoiding a tag and scoring against Milford.)
— Bryce Burnett