2022-23 High School Confidential, Week 10
Want to purchase today's print edition? Here's a map of single-copy locations.
Welcome to Year 7 of High School Confidential, powered by Danville Area Community College. It's an award-winning project made possible by aspiring student journalists from every corner of our circulation area. Each Thursday through April, they'll tell us what's happening in their hallways at news-gazette.com.
At least once a week, we'll also hand over our Snapchat account (News-Gazette) to our correspondents for behind-the-scenes tours.
Feedback? Email N-G/VP Jim Rossow at jrossow@news-gazette.com.
On to this week's report: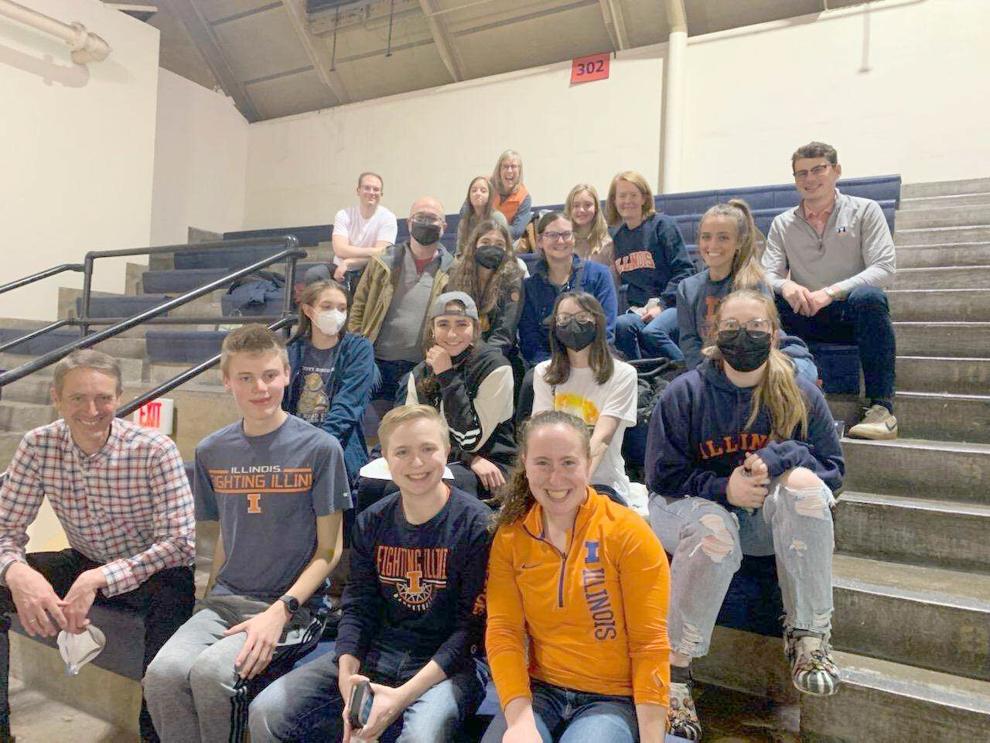 Academy High
Students and family attended last Friday's Illlinois volleyball match at Huff Hall as part of an athletic social.
— Rosie Atkinson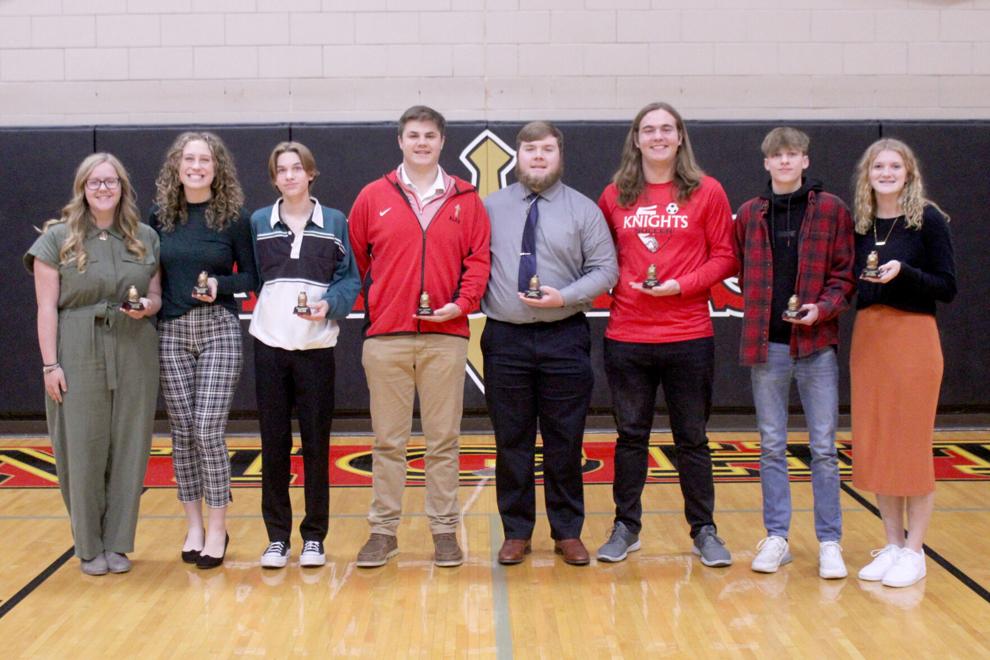 ALAH
The annual fall sports banquet on Nov. 17. included the presentation of the Knight Award  presented by coaches to someone who has gone above and beyond during their season. This year's recipients, left to right: Chloe Schable, Emma Edwards, Jacob Adcock, Aaron Seegmiller, Kody Kornewald, Levi Ward, Lyle Adcock and Alisha Frederick.
— Jacob Adcock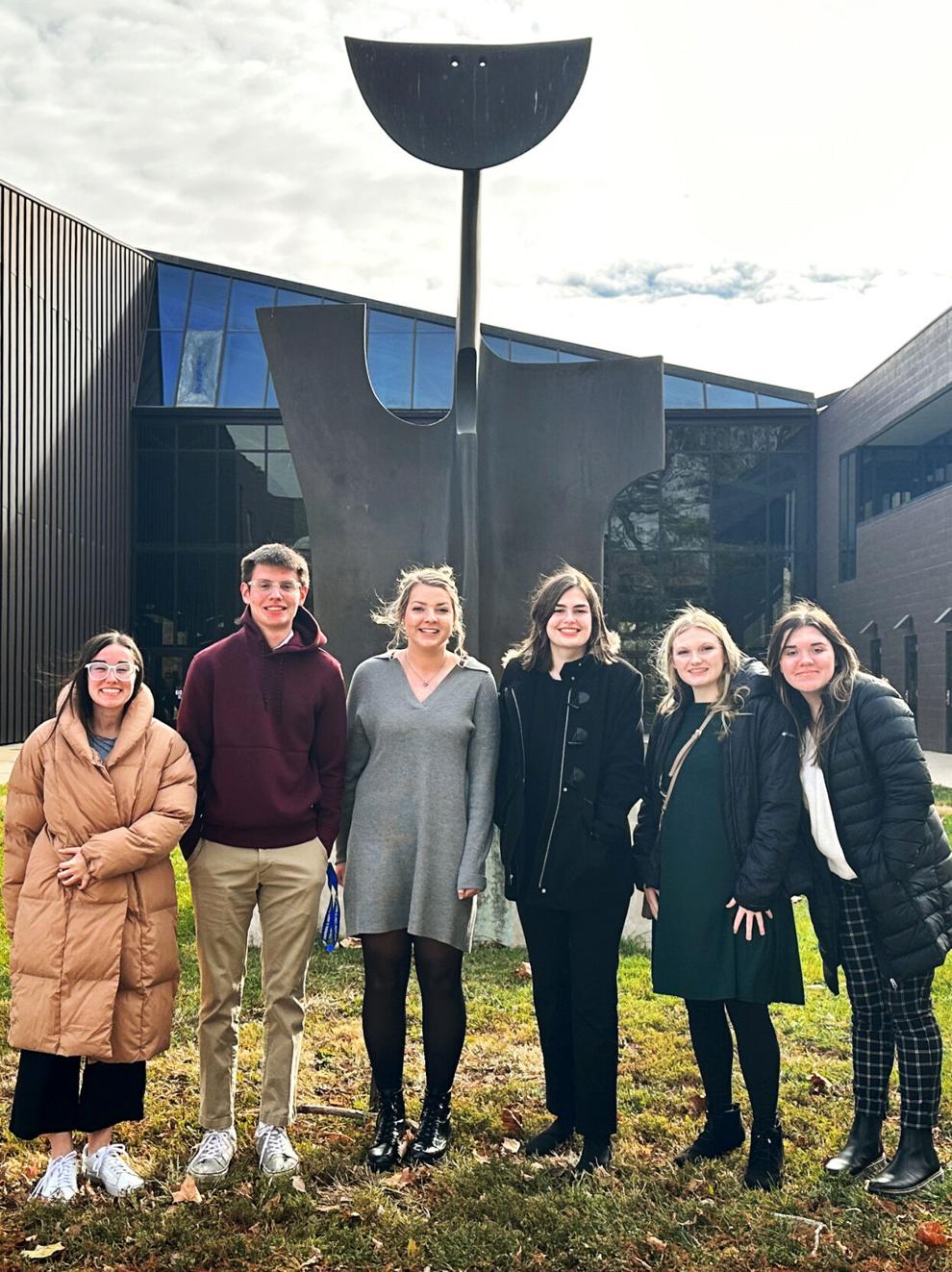 Arcola
Six students from Arcola were selected to perform in various musical ensembles including concert band, choir, and orchestra at the ILMEA District 5 festival at Eastern Illinois University on Nov. 19. The students enjoyed a day of making music with other exceptional students from across the region. Pictured, left to right: Morgan Doud (choir), Reynol Oyervides (concert band, clarinet), Eadie Budd (concert band, flute), Karina Warfel (orchestra, double bass) Shelby McGeehon (choir) and Addee Mulligan (choir).
— Karina Warfel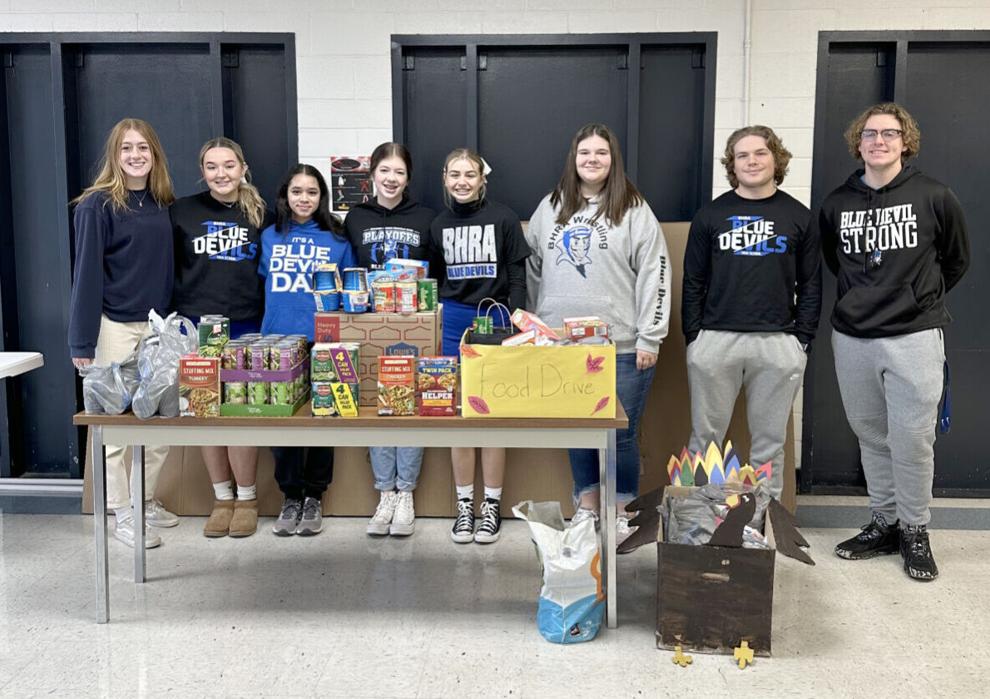 BHRA
Student council, led by Kami Russell, sponsored a Thanksgiving Food Drive, students donating food and money. Proceeds went to the Bismarck United Methodist Church, which uses the donations to make Thanksgiving baskets meant to feed 25 families in need. Pictured: Allie Garfield, Amber-Christine Reed. Andrew Stephens, Ava Acton, Hannah Smalley, Macey Gernand, Madeline Thorlton and Spencer Wall.
— Cody Drake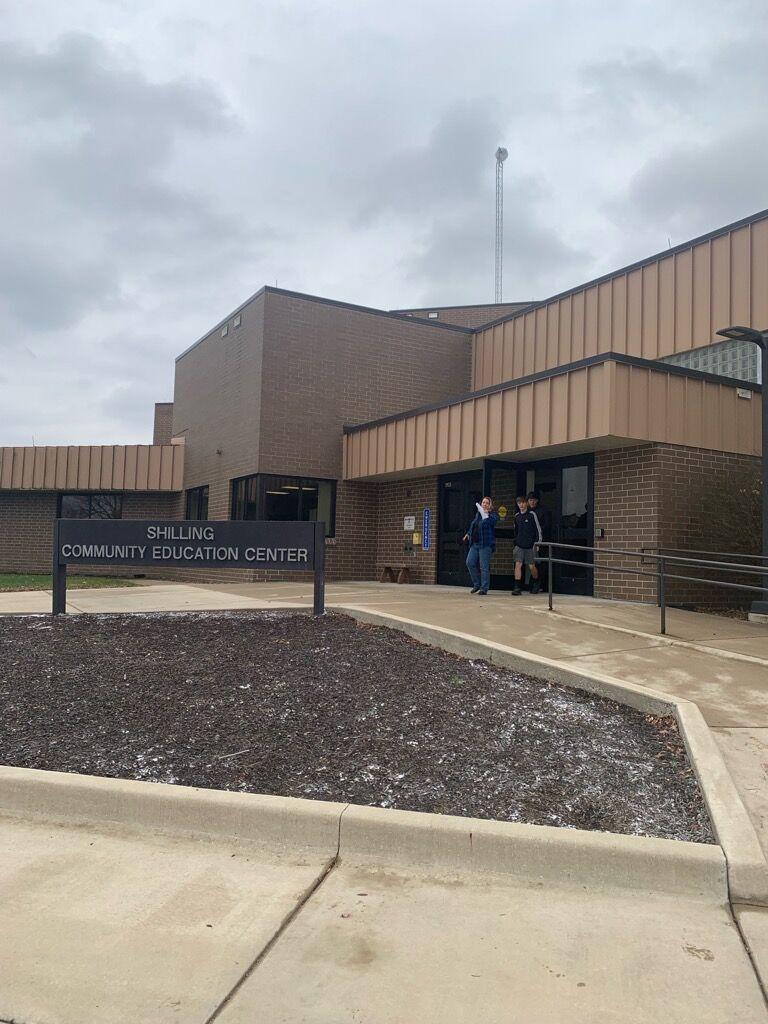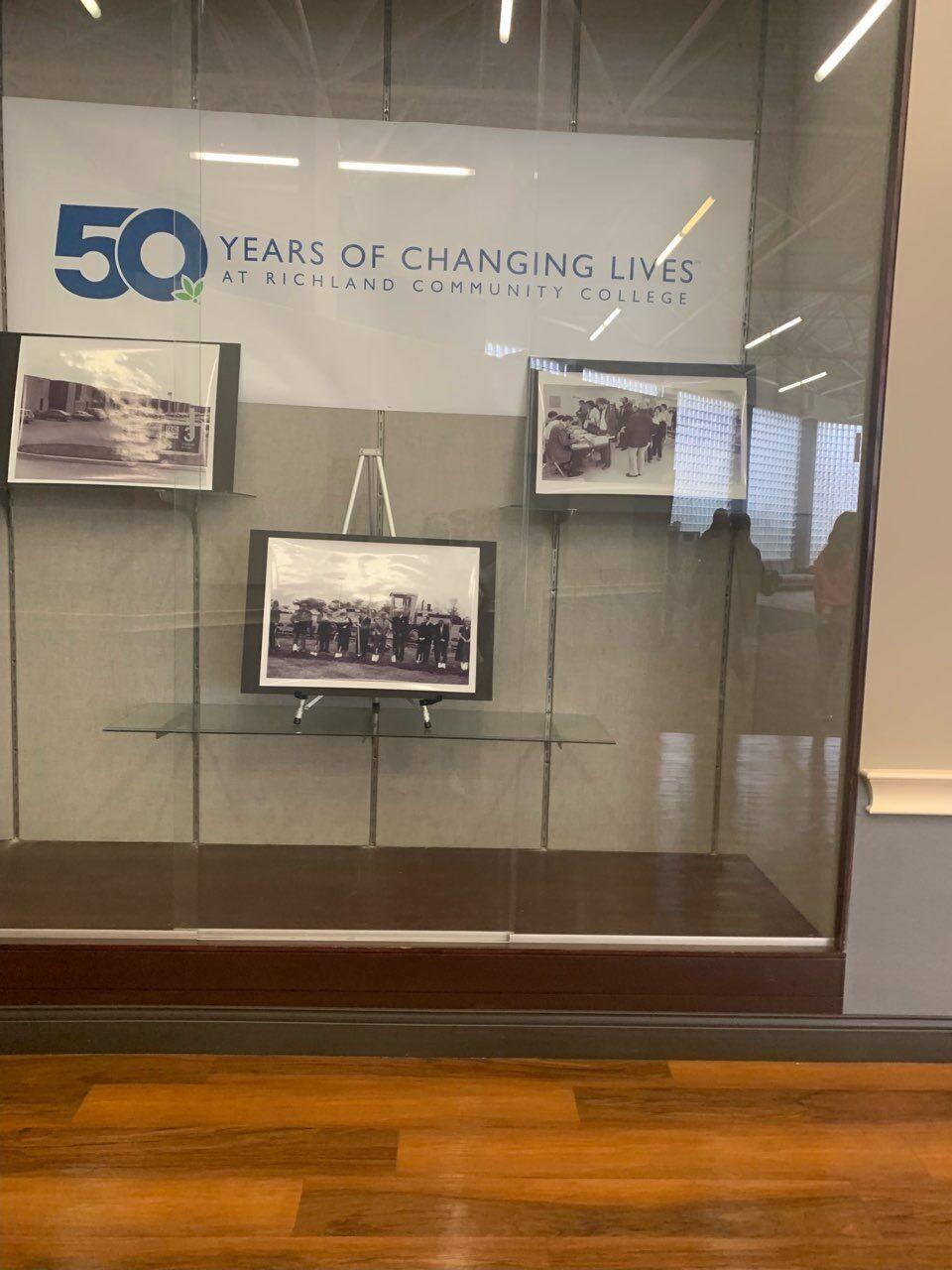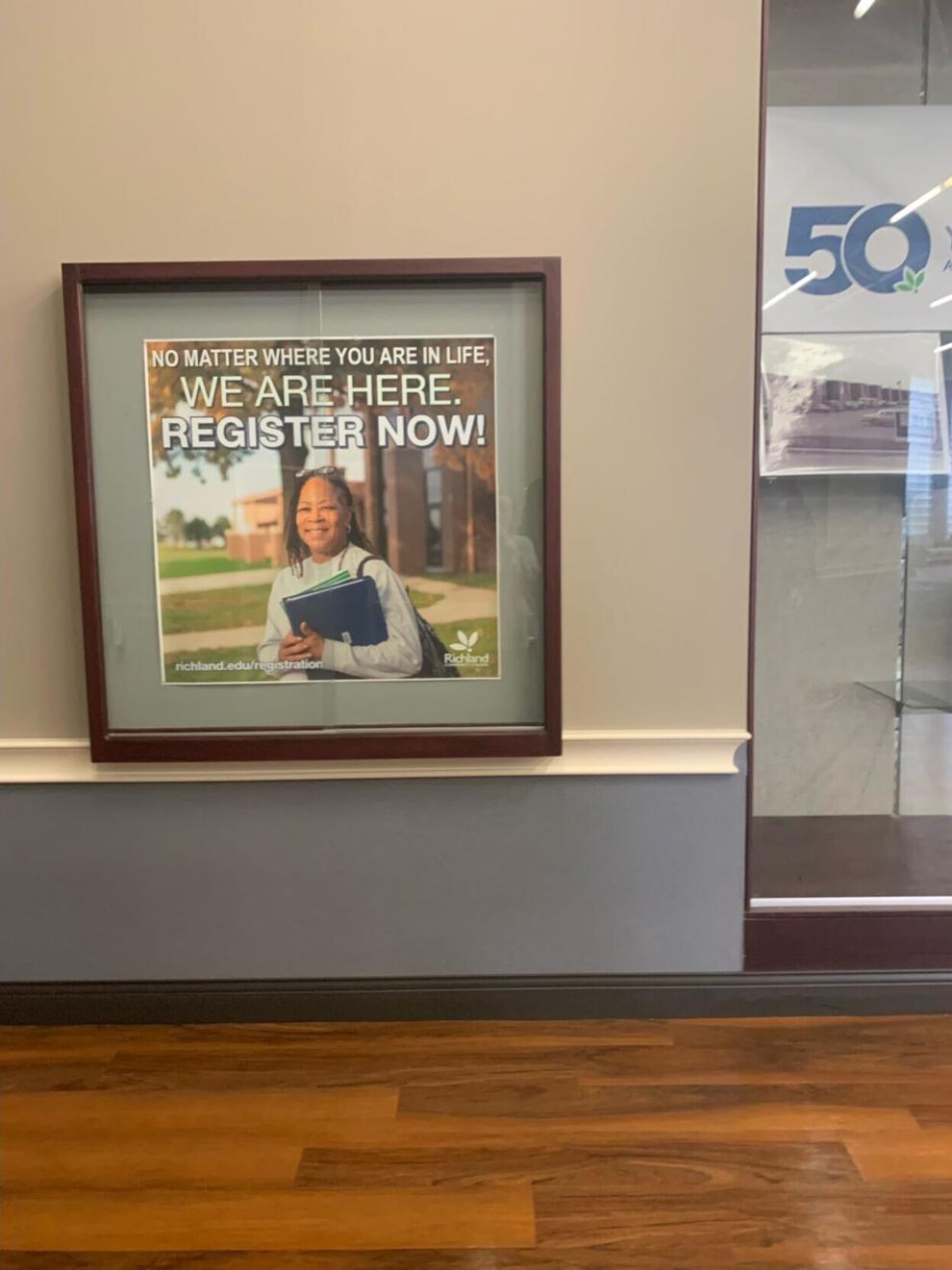 Cerro Gordo
During last Wednesday's field trip to Heartland Technical Academy in Decatur, students were taken into two classes of their choice for a brief introduction from teachers and their students about those classes — from cosmetology and nursing to engineering technology and digital business — and what jobs they can potentially lead to. Students accepted into the program can start taking classes during their junior and senior years.
— Hannah Copeland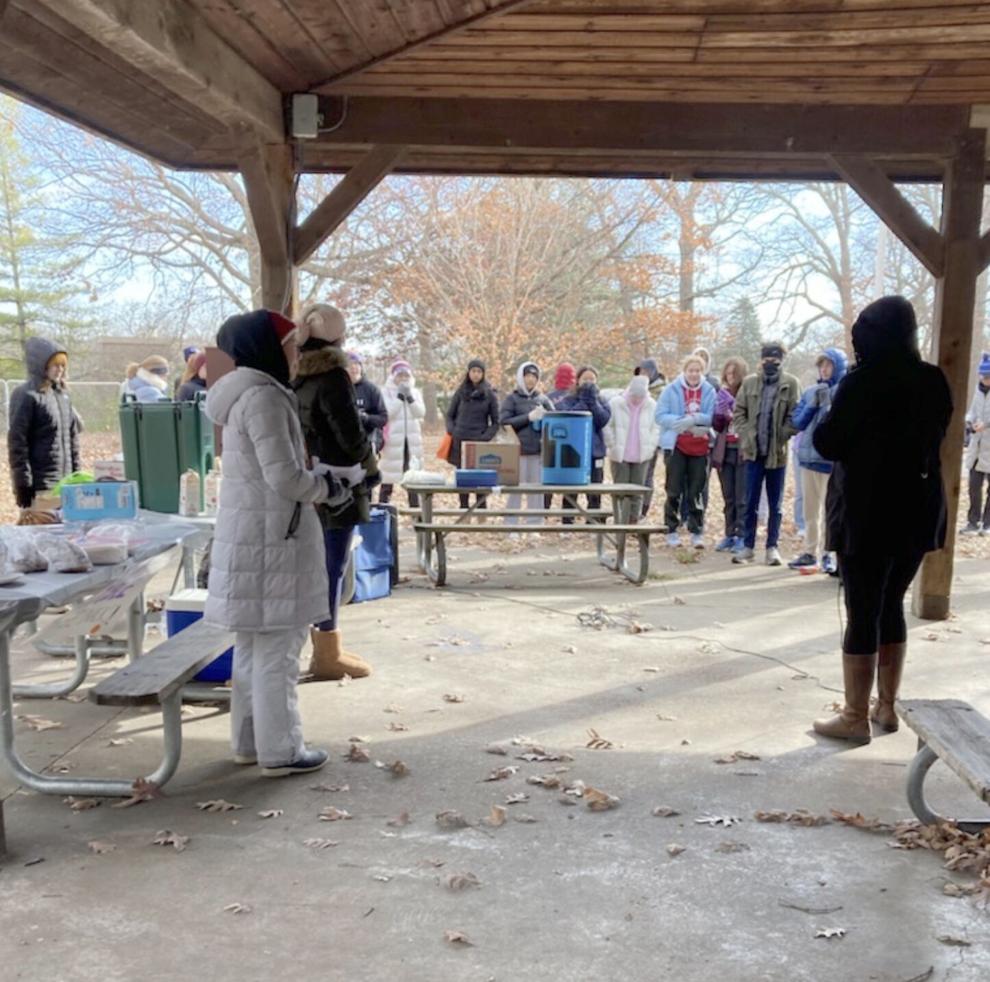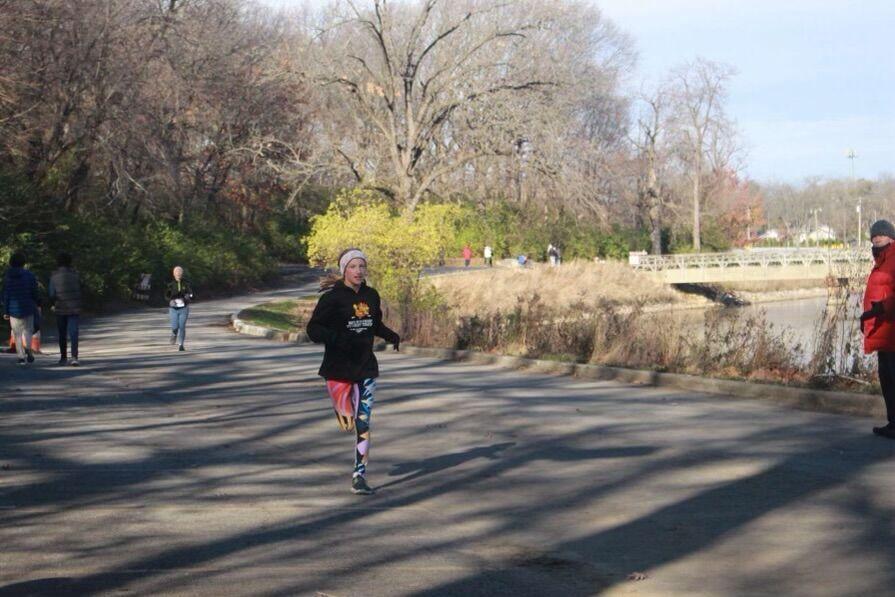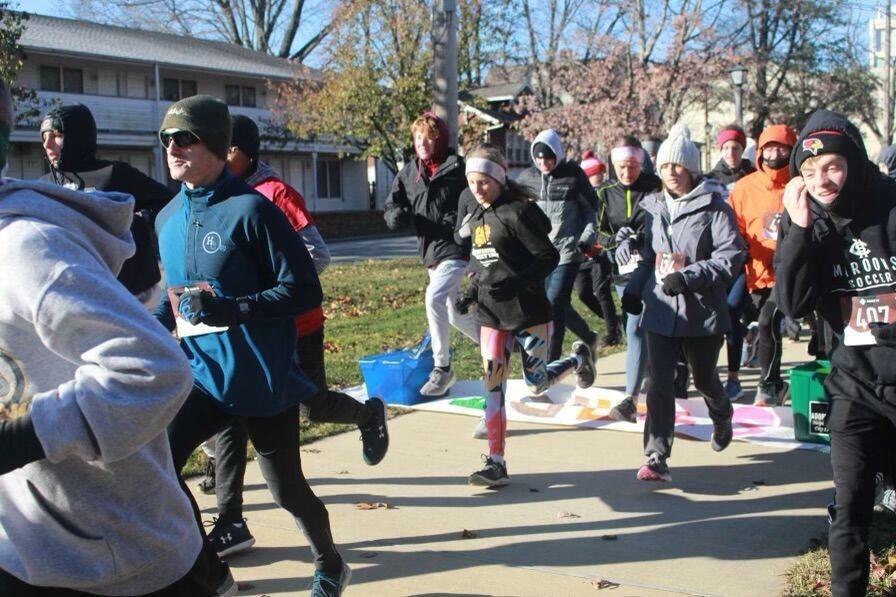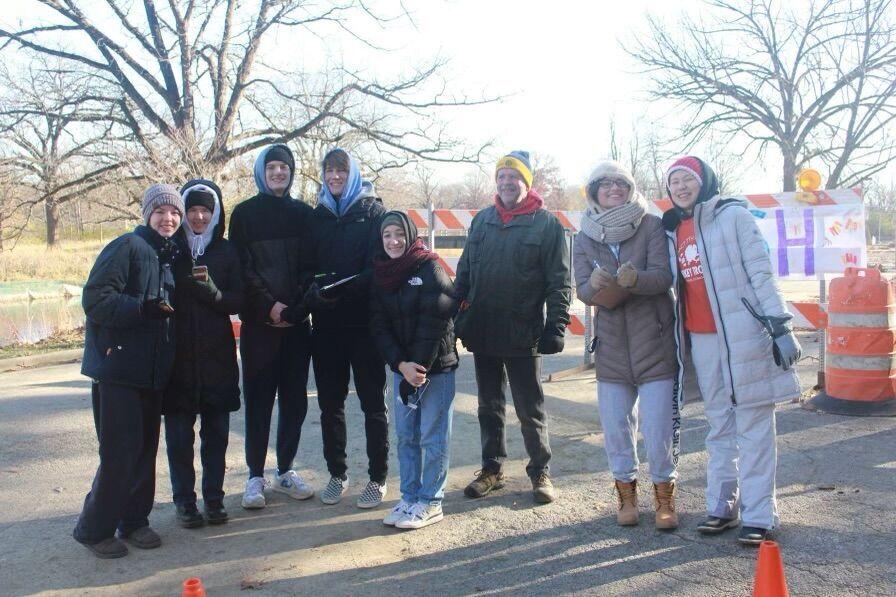 Champaign Central
On Nov. 19, Interact Club had its annual 5K at on Park Street in Urbana. The club had been gearing up for the 5K since the beginning of the year, spreading the word through events like its car wash. The goal was to raise funds and awareness to support Courage Connection, whose aim is to provide shelter for domestic abuse victims. The race began at 9 a.m. and ended with an awards ceremony at the pavilion of Crystal Lake Park.
— Janani Pattabi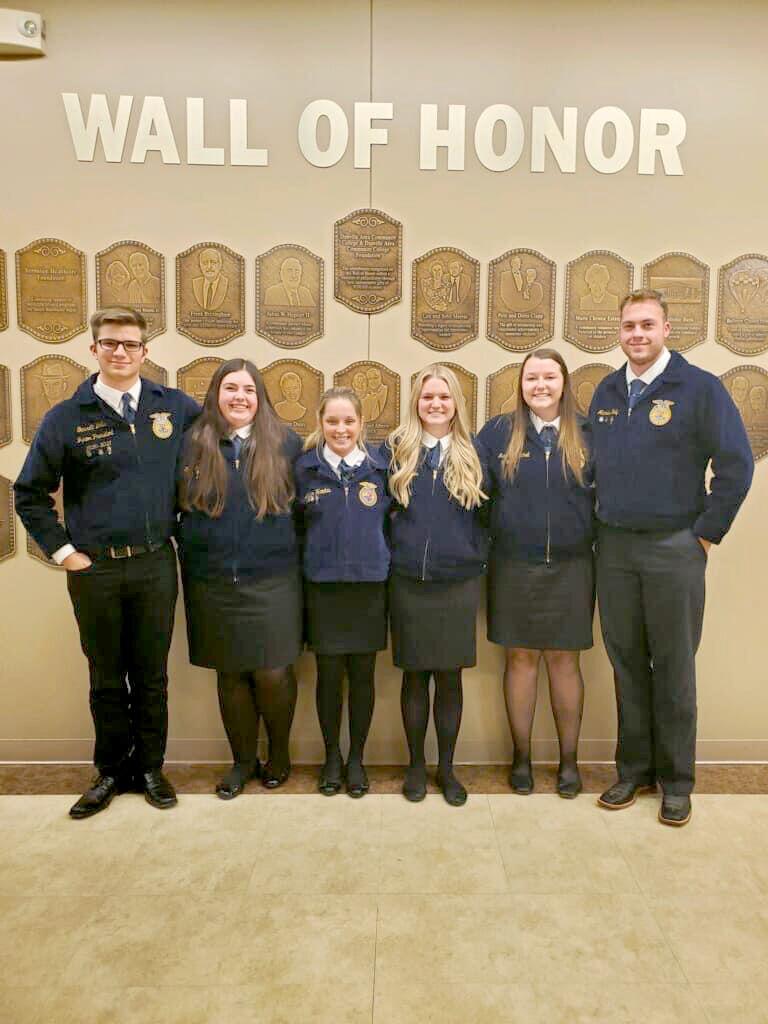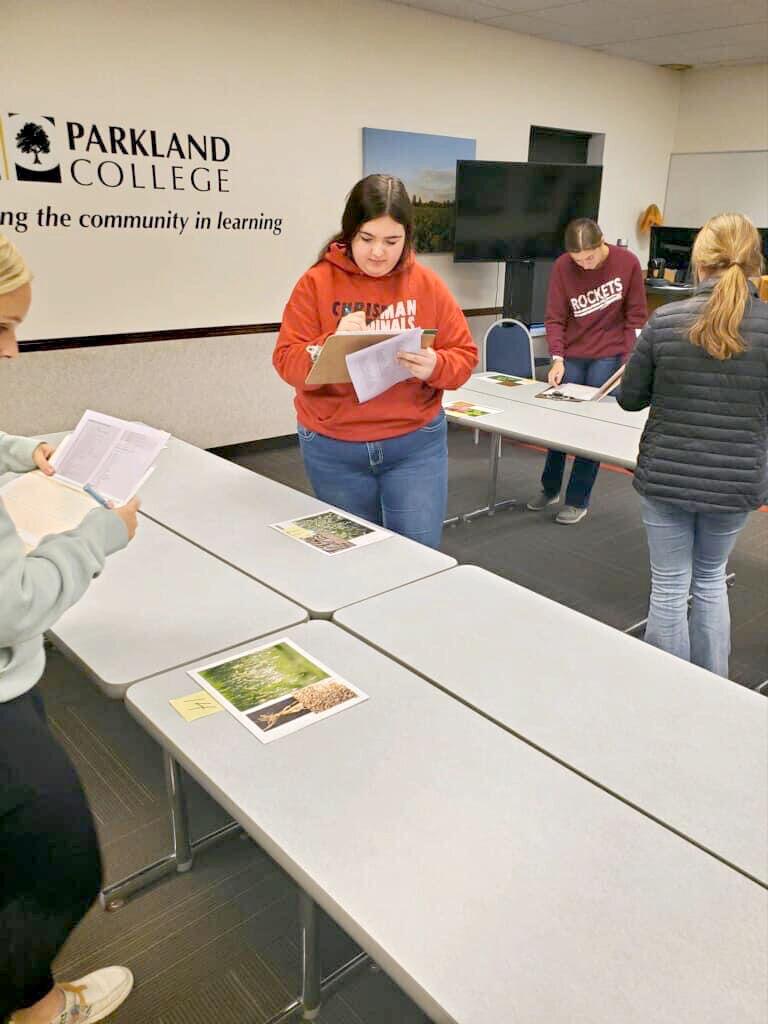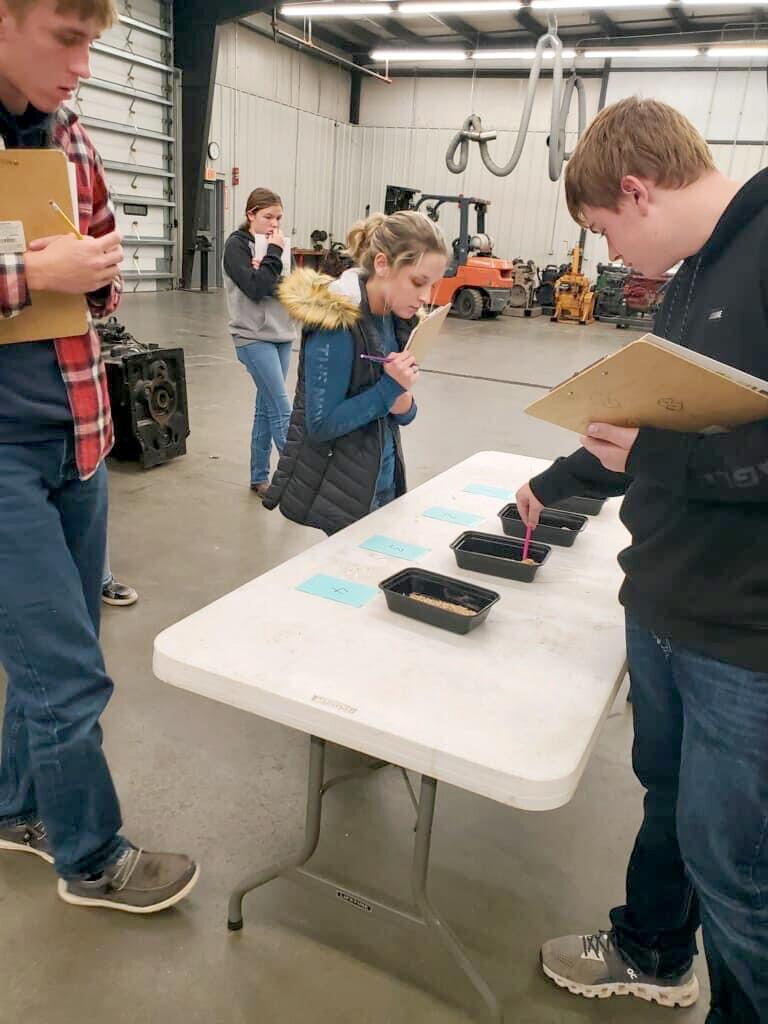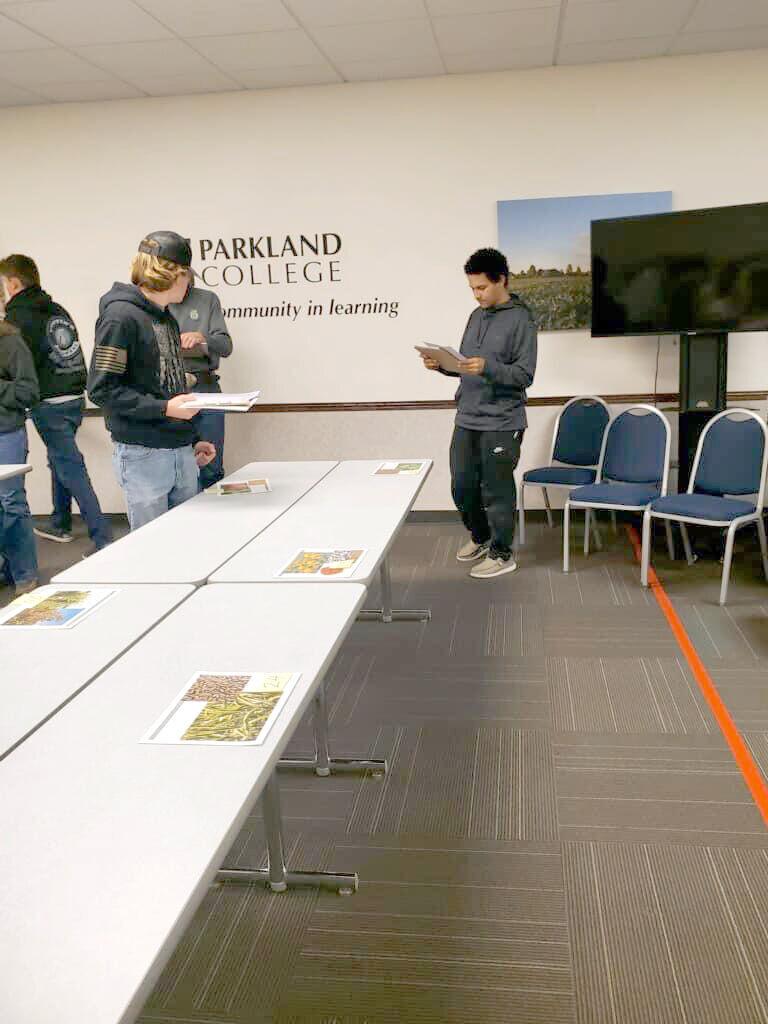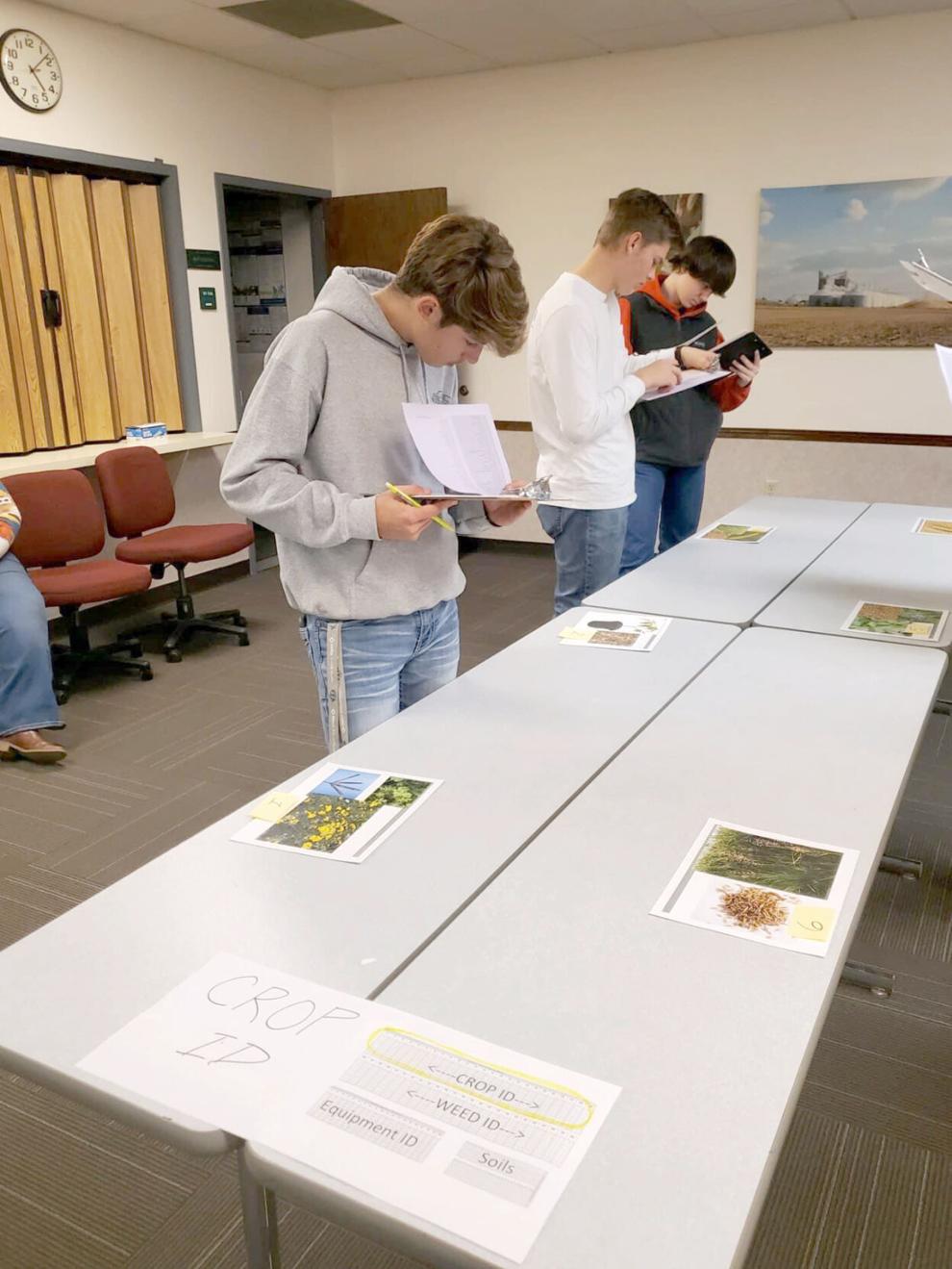 Chrisman
FFA officers attended the Leadership Training School at Danville Area Community College last Wednesday where Derek Sample, vice president of Illinois FFA, presented a keynote speech. After that, officers Garrett Wells, Samantha Raimer, Hana Gillaspie, Reese Anderson, Makenzie Mitchell and Nic Eddy took part in a rotation of workshops. On Thursday, Jake Gillaspie, Dominic Cusson, Hana Gillaspie and Samantha Raimer attended the Agronomy Contest at Parkland. They were tested on the identification of crops, field weeds, equipment, and grain judging. They placed third for Section 18 FFA.
— Reese Anderson
Centennial
Students involved in the annual Dance Marathon had a bake sale last Friday to raising money for St. John's Children's Hospital in Springfield.
— Elena Reifsteck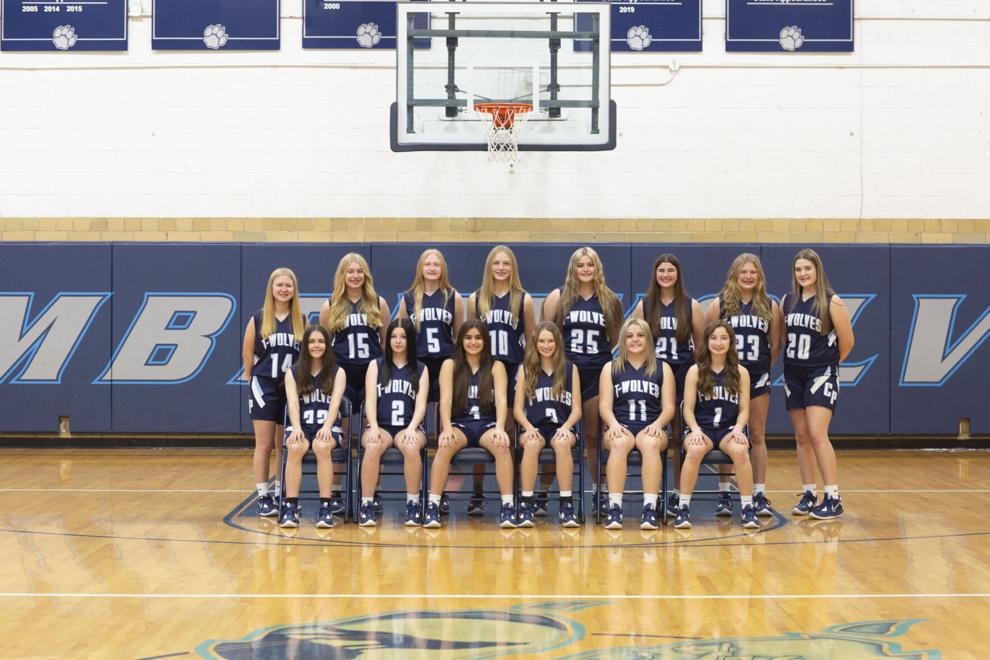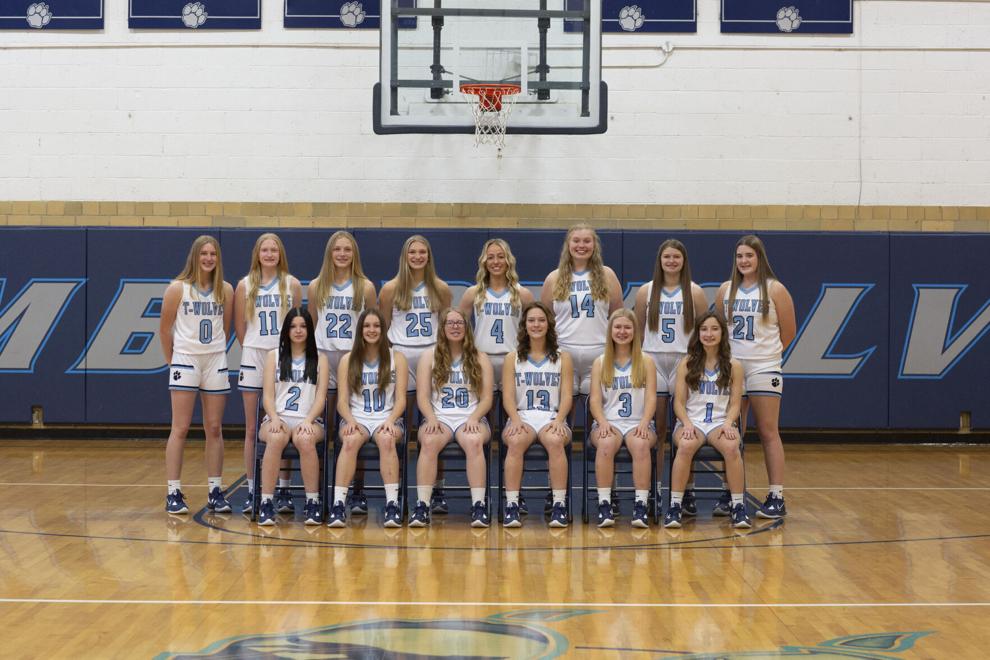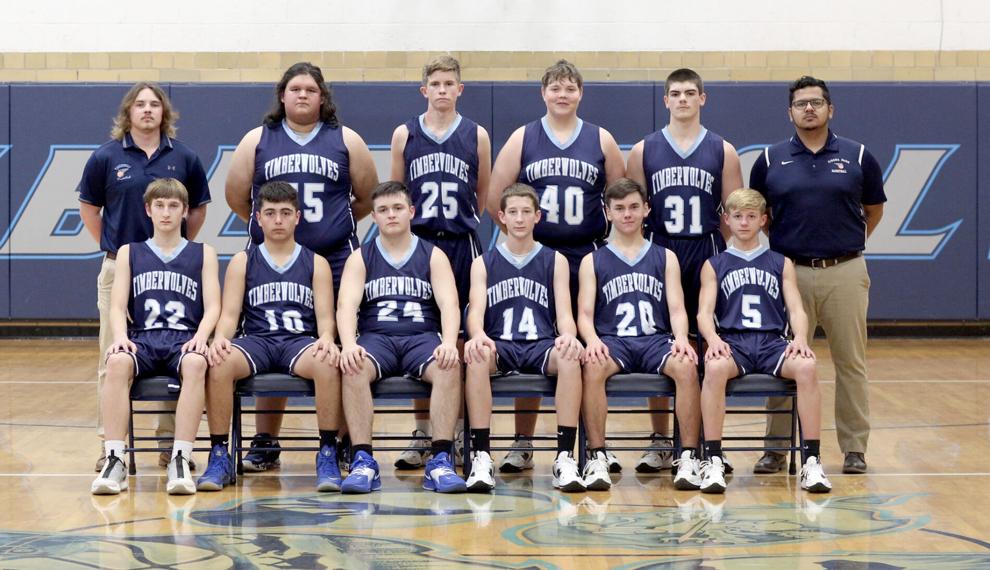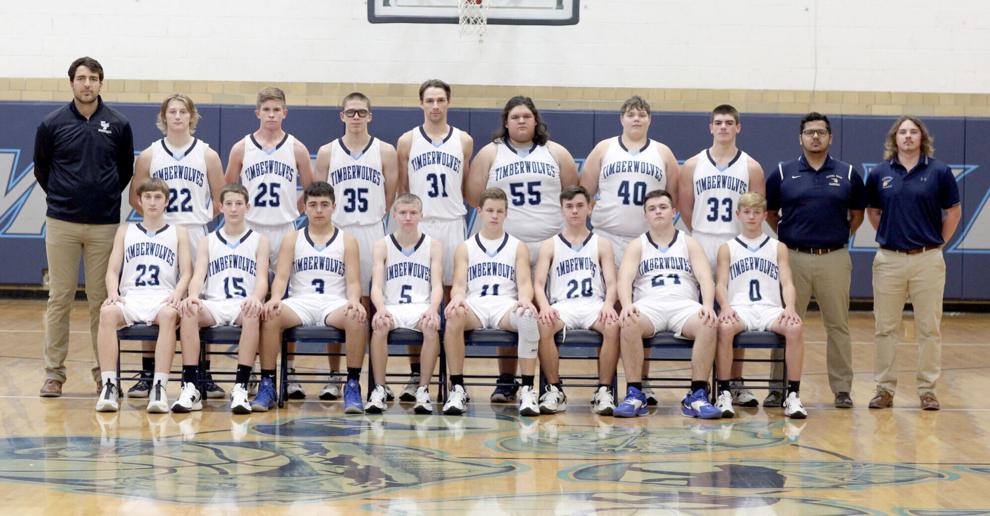 Cissna Park
The basketball teams have begun play.
Varsity girls, left to right: (front row) Kaylee Clark, Morgan Sinn, Tricia Karas, Riley Maul, Bethany Maul and Julia Edelman; (back row) Addison Lucht, Sophie Duis, Josie Neukomm, Brooklyn Stadeli, Mikayla Knake, Gwen Chatterton, Regan King and Lauryn Hamrick.
JV girls: (front row) Faith Bohlmann, Kaylee Clark, Emma Malabehar, Macy Sinn, Hannah Kollmann and Julia Edelman; (back row) Bethany Maul, Sarah Chatterton, Sophie Duis, Josie Neukomm, Autumn Reutter, Addison Tipsord, Faith Kaeb and Lauryn Hamrick.
Varsity boys: (front row) Aiden Richards, Dierks Neukomm, Jream Renteria, Ethan Huse, Chase Petry, Colson Carley, Jacob Weakley and Seth Walder; (back row) coach Seth Johnson, Tyler Neukomm, Brayden Bruens, Gabe Bohlmann, Gavin Spitz, Andrew Johnson, Kinley VanHoveln, Joe Ivers, Assistant Coach Jacob Marquez and assistant coach Keegan Boyle
JV boys: (front row) Aiden Richards, Jream Renteria, Jacob Weakley, Dierks Neukomm, Colson Carley and Seth Walder; (back row) assistant coach Keegan Boyle, Andrew Johnson, Brayden Bruens, Kinley VanHoveln, Joe Ivers and coach Jacob Marquez.
— Mikayla Knake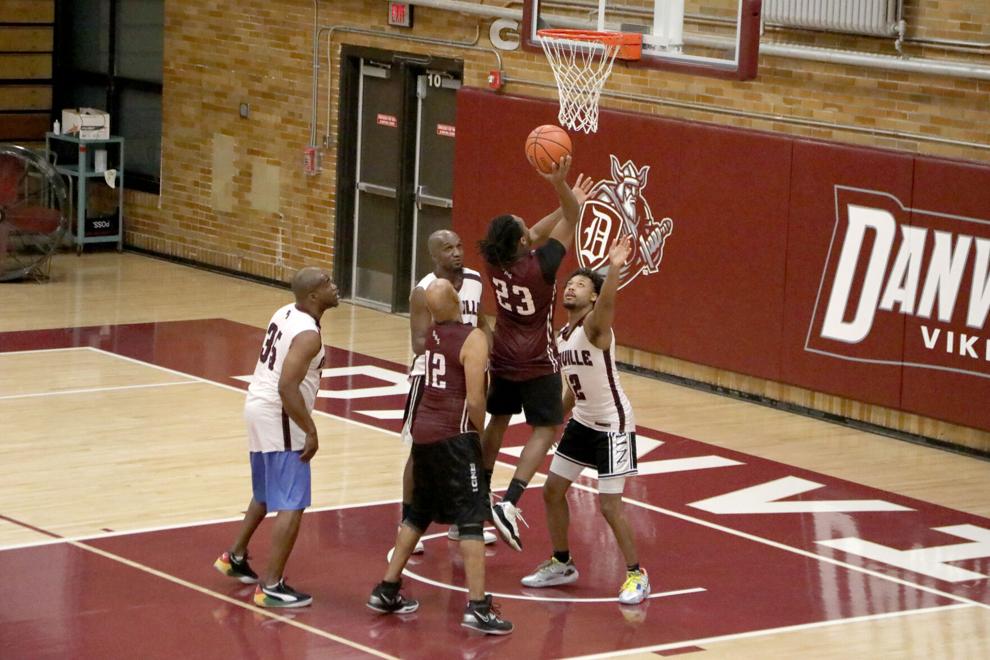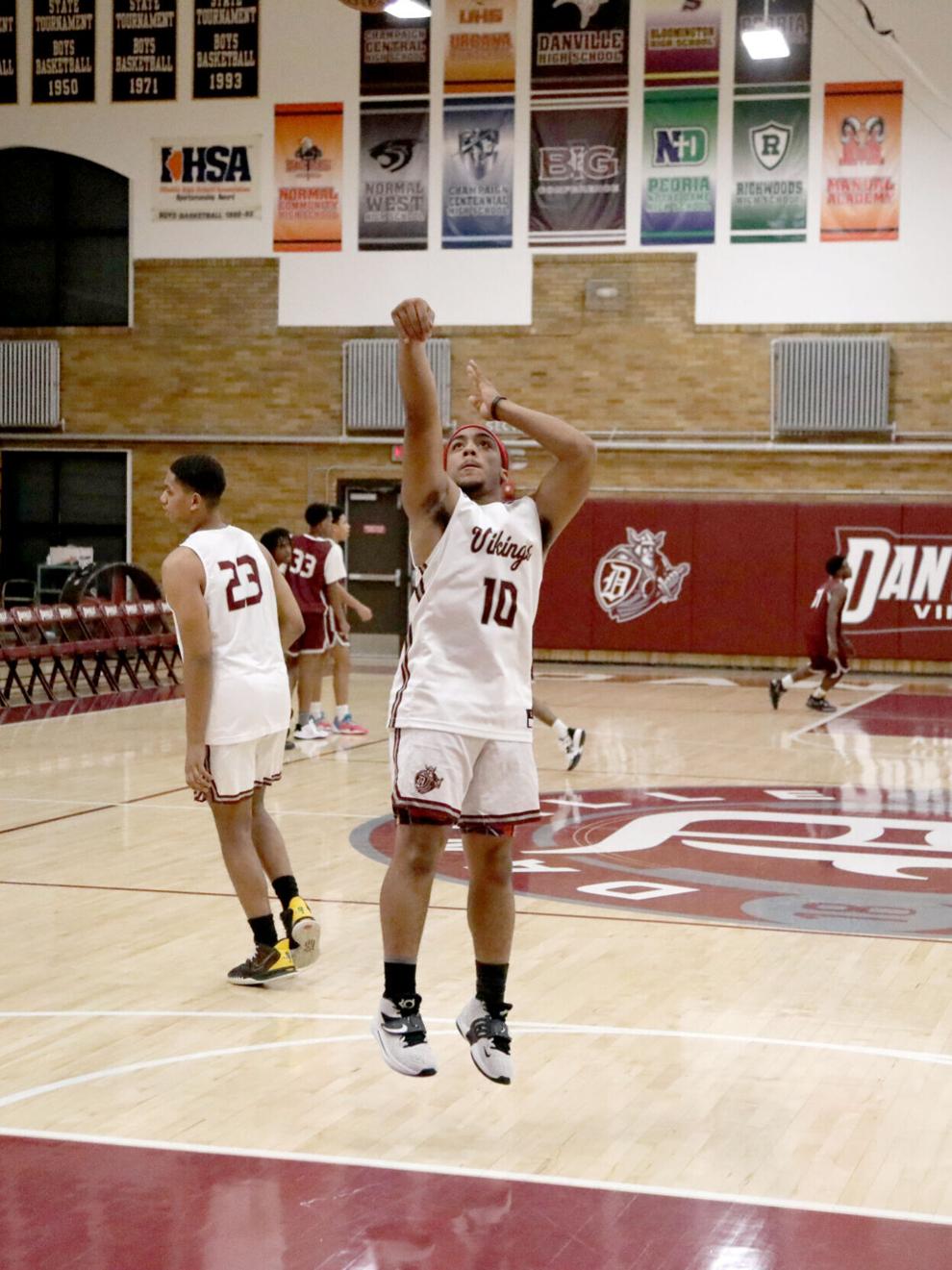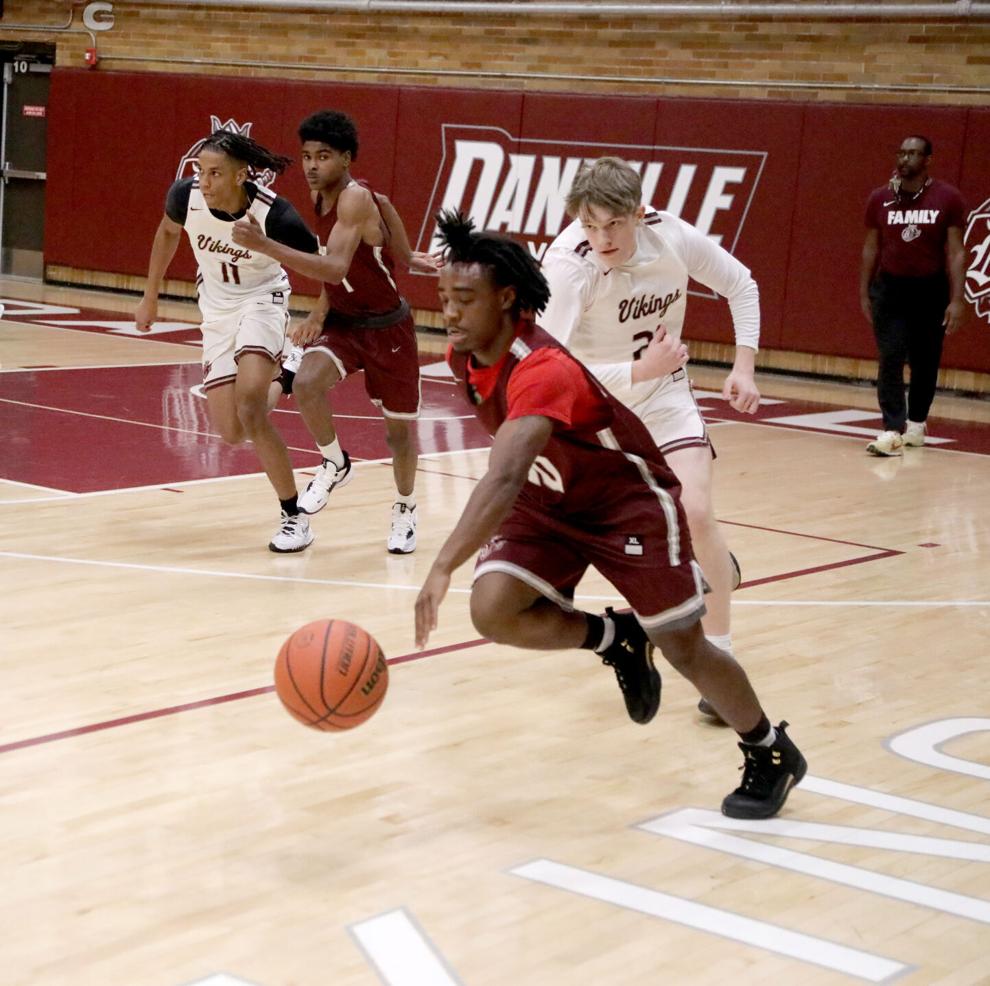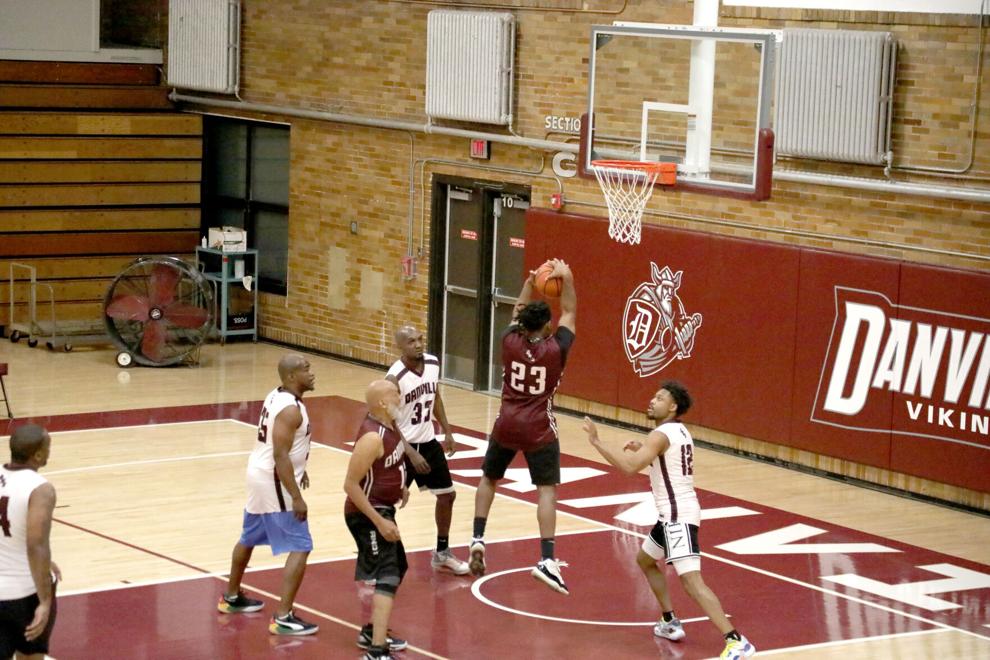 Danville
Ahead of the boys' basketball season, there was an alumni basketball game in addition to one-quarter scrimmages for freshman, junior varsity and varsity teams. The alumni game brought back a slew of former players as part of fantastic turnout.
— Josie Hotsinpiller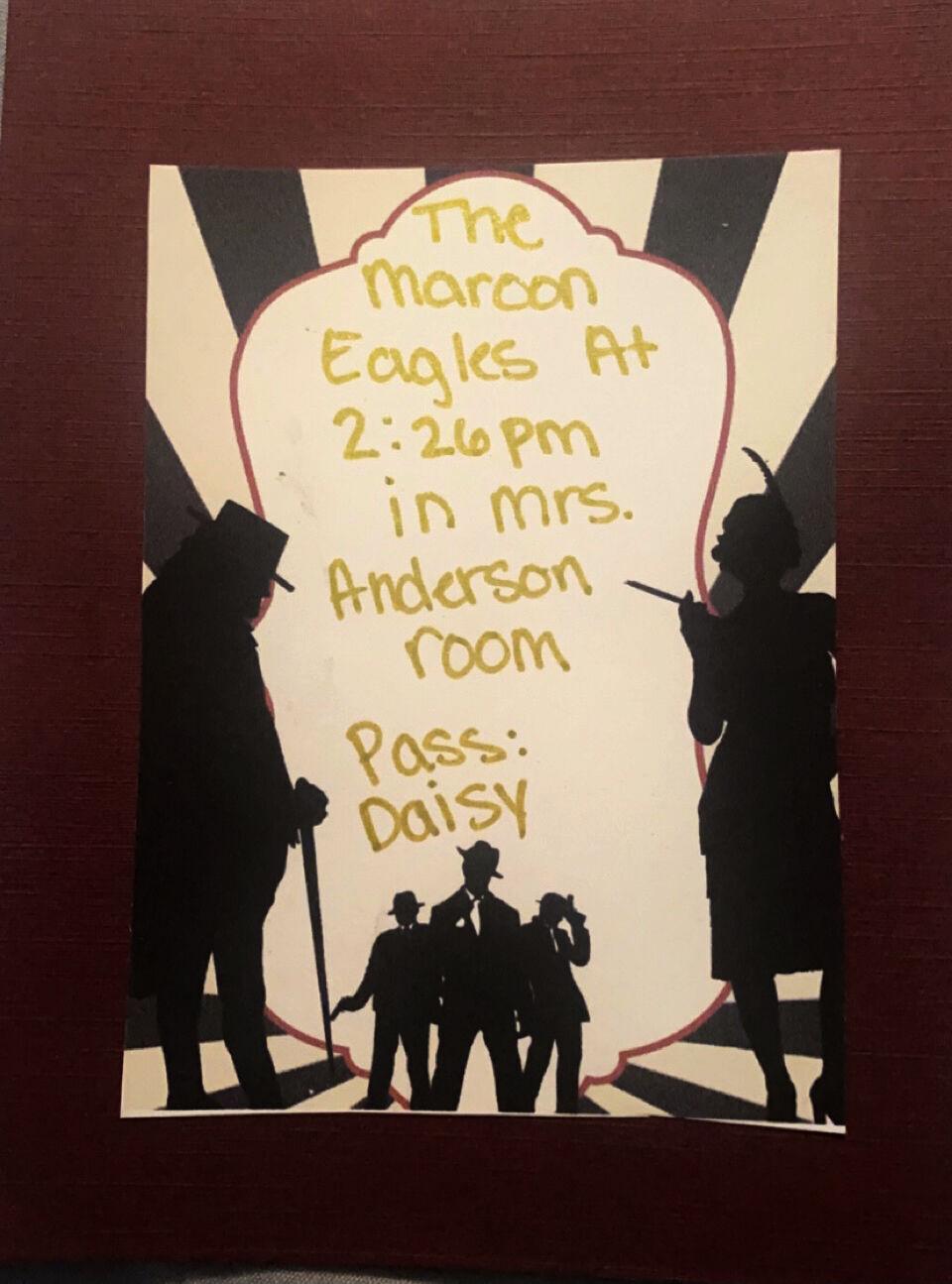 DeLand-Weldon
The junior class is reading the Great Gatsby. To follow along with the theme of the book, they threw a speakeasy, which were secret parties thrown during the 1920s and '30s during Prohibition. Students enjoyed planning this event, making secret passwords, decorating the English room and getting the whole school involved.
— Abigail Trimble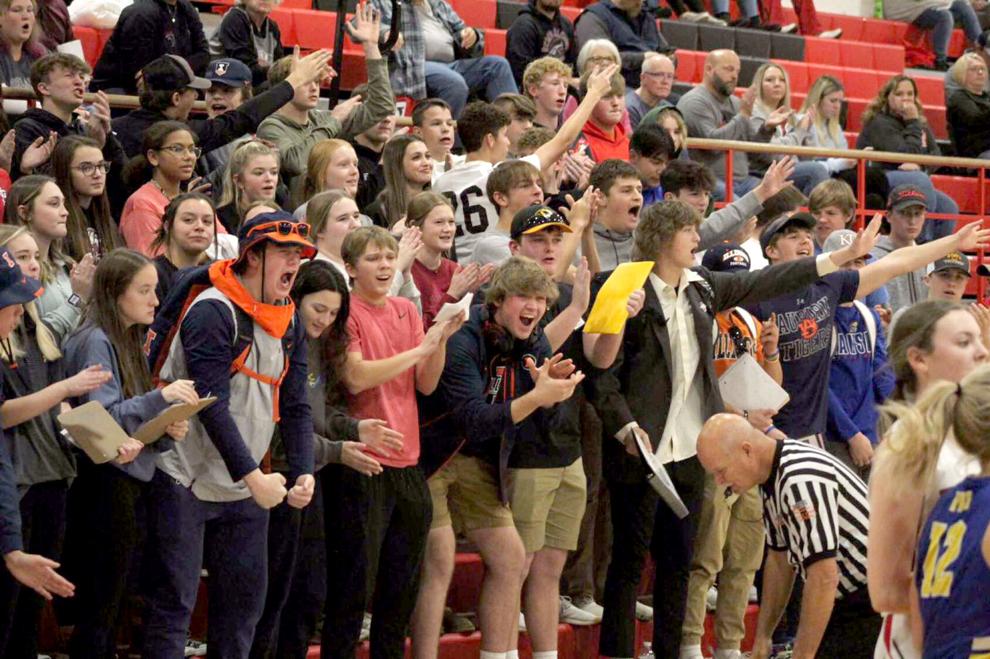 Gibson City-Melvin-Sibley
The Red Army, the school's student section, was in midseason form during the first week of girls' basketball as the Falcons hosted their annual Turkey Tournament.
— Katie Steidinger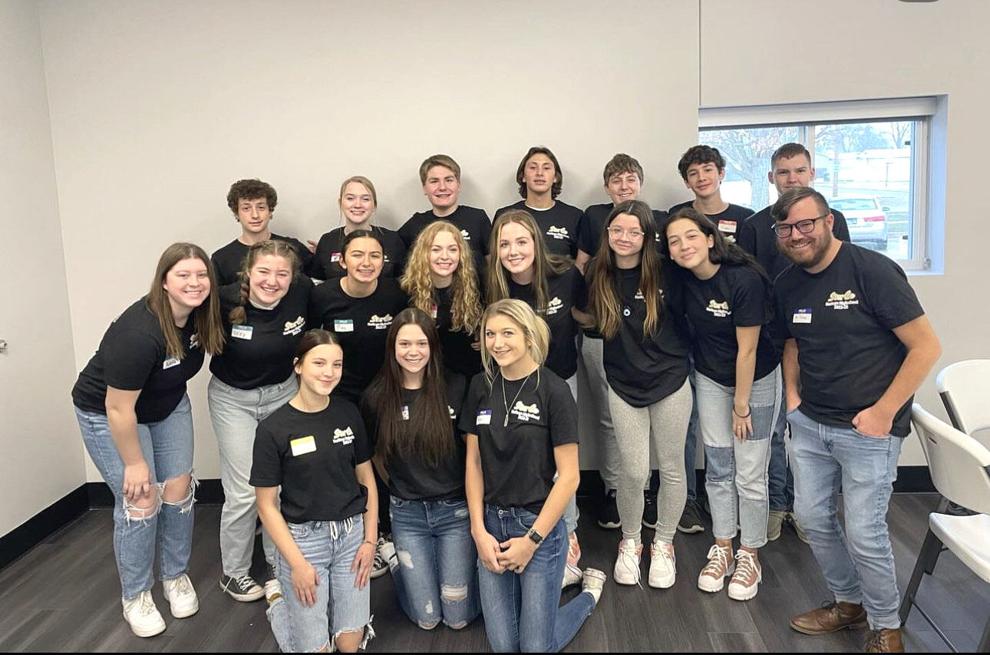 Heritage
On Nov. 15, student council attended a fall retreat hosted by Unity. Students enjoyed different activities like games and performing Tik Tok dances. All members also donated to the Salt & Light charity event.
— Katelyn Learned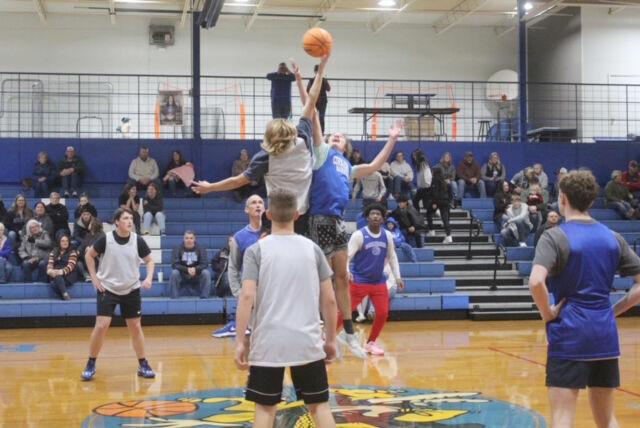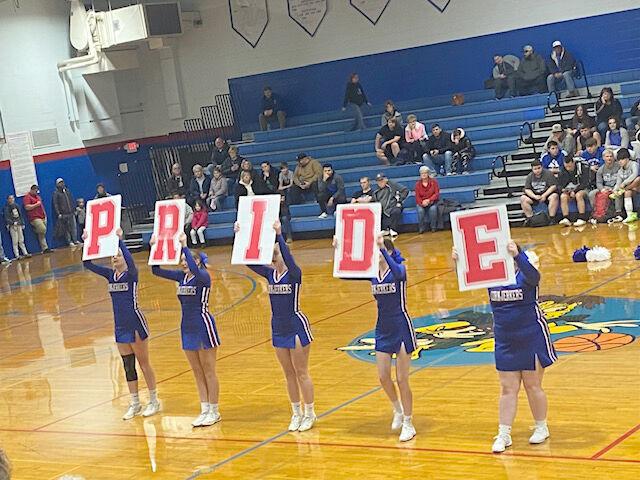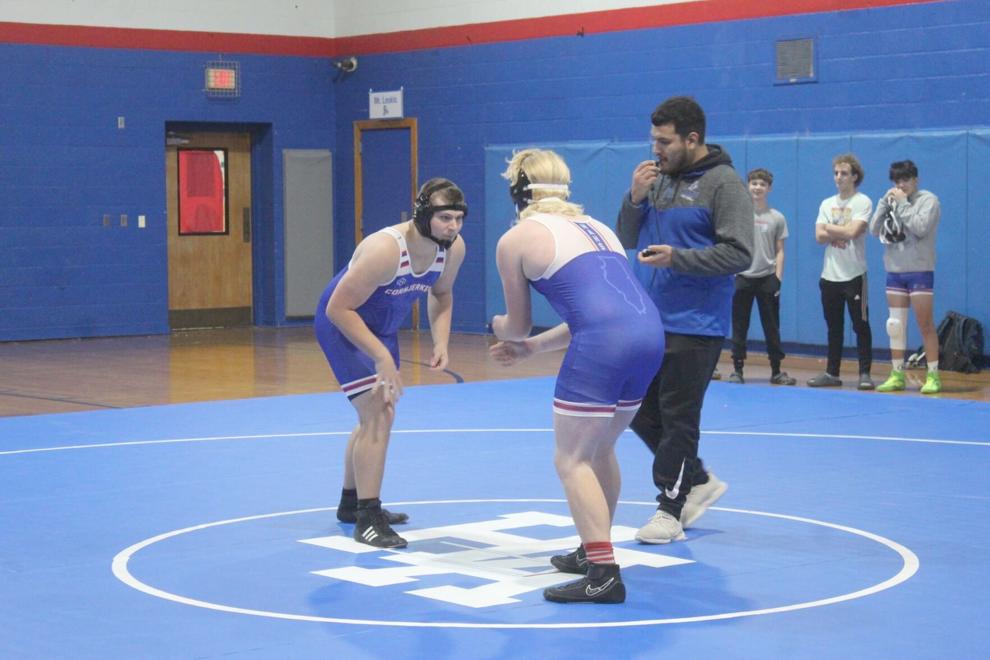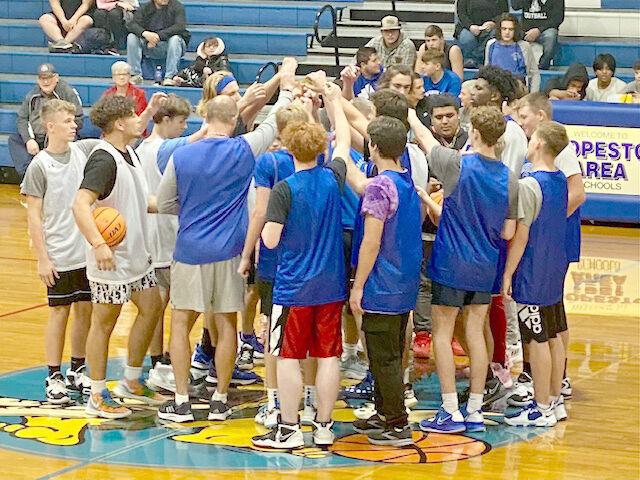 Hoopeston Area
The winter sports season kicked off with a "Meet The Cornjerkers." as students involved in bowling, basketball, wrestling and cheerleading were  introduced and scrimmages took place.
— Emma Rayls