Beyond the Boardroom: Jeff Scott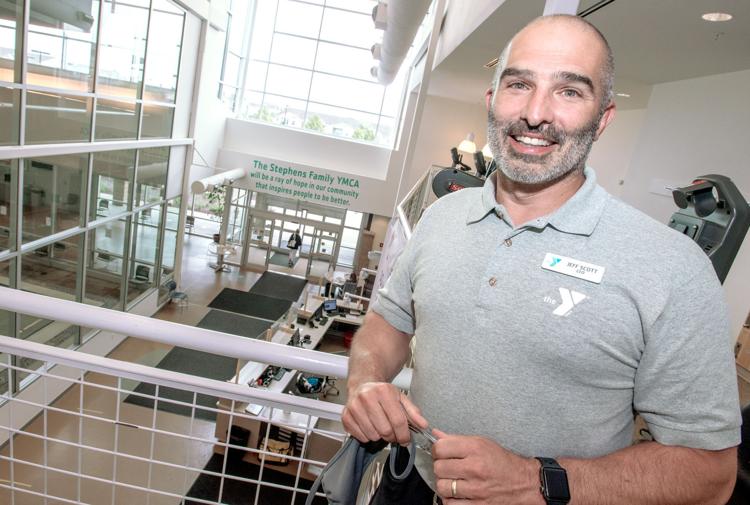 After nearly a quarter-century in the education business, JEFF SCOTT left the principal's office at Carrie Busey Elementary two summers ago to succeed his mentor as president/CEO of the Stephens Family YMCA.
He has his predecessor, Mark Johnson, to thank for convincing him to apply for the job. And he has the guy whose last name is on the building to thank for making his first two years memorable ones.
"Rick Stephens has been so generous with his time and his resources as he has helped me better understand leadership, operations, relationships and success at the YMCA," Johnson says of the local leader he considers to be his business role model. "I was an educator most of my life and he has been a huge help in getting me to transition as the CEO of the YMCA."
A former Champaign Central wrestling coach and happily married father of two, Scott took time out to answer a few questions from Editor Jeff D'Alessio in the 39th installment of our weekly speed read spotlighting leaders of organizations big and small.
---
I'm frugal in that … I hate to pay for things that I can do myself. I find myself asking my dad, my father-in-law or Kenny at the YMCA for help on how to do things so I don't have to pay other people to do it for me.
Either that, or use Google.
I can't live without my … small group from church. It has been difficult to get together during the pandemic, but man, I sure miss them.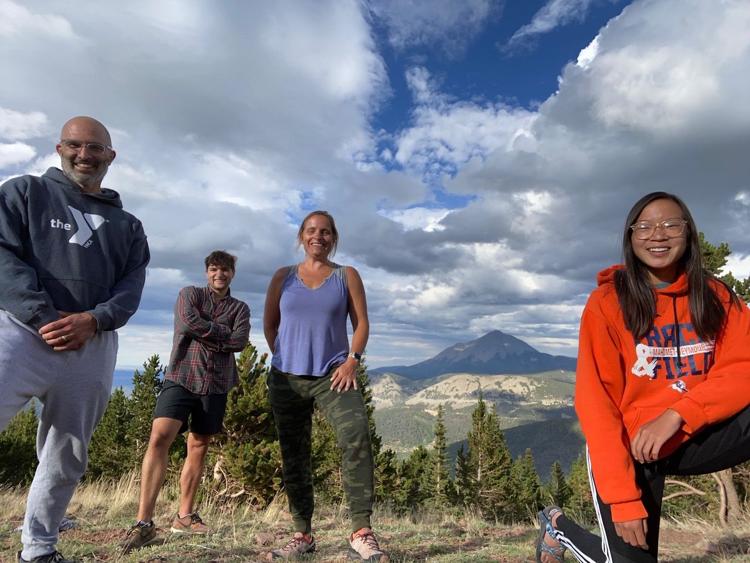 As far as the last luxury in which I indulged ... we just rented an RV and spent 10 days traveling through the Rockies as a family. Maybe not a luxury as many see it, but it was amazing to travel with my wife and two kids and not be exposed to the pandemic.
My one unbreakable rule of the workplace is ... be honest. Your integrity is hard to get back once you lose it.
My philosophy on meetings is … not too often, not too long.
The hardest thing about being a leader is … being willing to personally accept the negative results of the organization just as equally as the positive results.
When it comes to my single-favorite moment of all-time in this job … there have been so many wonderful moments in my two years at the YMCA. But I think I have two that stand out.
One was watching the 150 children participate in our free Summer Swim program last summer. The program is designed to help children become more familiar with water and swimming.
Also, I am super proud of our YMCA's response to the pandemic by offering child care, food distribution, virtual programming and connecting with members. It is right up there as my favorite moment so far.
The most beneficial college class I took was … easily my Marketing Research class at Millikin University with Mr. Rick Bibb.
It was an amazing combination of statistics, marketing, communications and teamwork.
I'm up and at 'em every day by … 5:30 a.m. on most days.
As far as my exercise routine goes … I run about four times each week, usually 3 to 4 miles. I typically run on my treadmill, where it is always 70 degrees with no wind or rain.
The worst job I ever had was … probably my junior high paper route, or stocking auto parts at a NAPA distribution center while pursuing my teacher certification.
On a 1-to-10 scale, the impact of the coronavirus pandemic has been a … 10 professionally. It has really challenged the YMCA to pivot, and figure out other ways to help our community.
It has been so rewarding to watch our staff respond to the needs of others.