Beyond the Boardroom: Phil Cox
Editor Jeff D'Alessio's weekly chat with a local boss about leadership, management style and more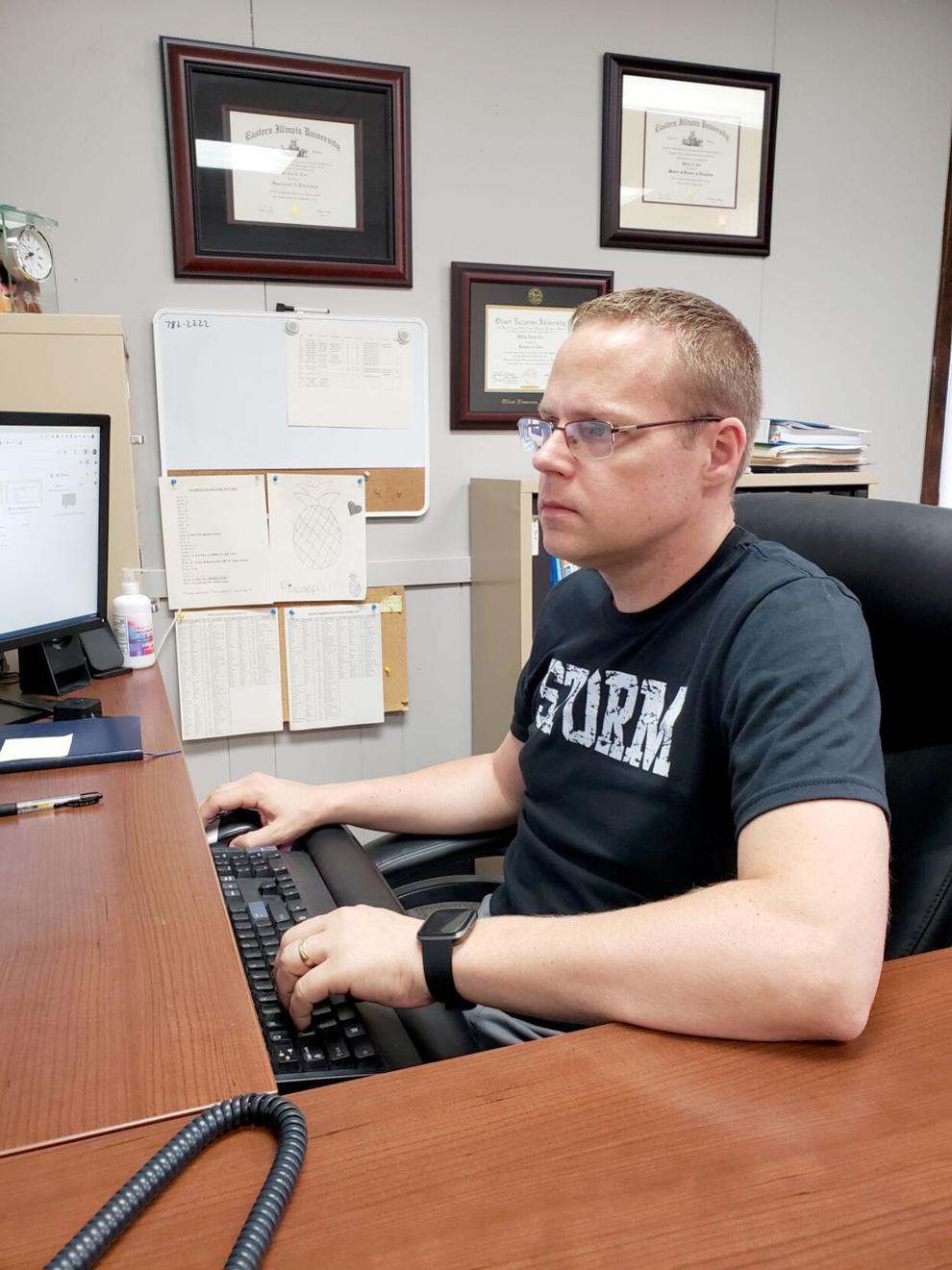 As a kid, PHIL COX lived all over: Chile, Ecuador, Guatemala — wherever his missionary mother and father were needed.
As an Olivet Nazarene undergrad with bills to pay, Cox worked all sorts of jobs — "DJ at a skating rink, English-Spanish translator, custodian and actor in a murder-mystery dinner-theater company, to name a few," he says.
These days, Cox has both the job (Salt Fork school district superintendent) and the home (in rural Fairmount) he plans to stay in for the long haul.
As he prepared for a school year like no other, Amanda's husband and Landon and Payton's dad took time out to answer a few questions from Editor Jeff D'Alessio in the 34th installment of our weekly speed read spotlighting leaders of organizations big and small.
---
The hardest thing about being a leader is … every decision you make usually upsets someone. If you are always concerned about pleasing everyone, you will be paralyzed with fear.
My one unbreakable rule of the workplace is … don't lie. If you make a mistake, be honest, own it and we can find a way to move forward.
The most beneficial college class I took was … Introduction to Public Speaking at Olivet Nazarene University.
Not only did I learn a lot of skills, but I met a young lady from Catlin, Illinois, who would go on to become my wife and the reason I live in the Salt Fork school district.
My single favorite moment of all-time in this job was … working with various stakeholders to develop a strategic plan. It was exciting to create a road map for where we want our school district to go in the future.
On a lighter note, I am obsessed with spreadsheets and get excited any time I figure out a new formula.
I can't live without … vacations with my family. I enjoy nothing more than getting away with my wife and kids.
My business role model is … Mark Neil. He was the principal at Danville High School when I served as an assistant principal. He taught me to invest in those under you by spending time with them.
I'm frugal in that … for my birthday and Father's Day, I ask my wife and kids to give me nothing so that we can have a balanced family budget.
My philosophy on meetings is … have a clear sense of what you want to accomplish and a time frame — and stick to it.
The biggest business risk I ever took was … leaving jobs that I enjoyed and where I was comfortable in order to move on to new opportunities.
Each of those decisions eventually led me to my current dream job, so the step into the unknown was worth it.
The last luxury in which I indulged was … going to Florida three times last year. My family went on vacations to Disney World, Destin and Universal Studios.
I'm up and at 'em every day by … 5:15 a.m. I enjoy getting up early, drinking coffee and watching some Netflix before the craziness of the day begins.
My exercise routine is … none really. However, I pace around my office when I'm talking on my cell phone to get some steps in.
On a 1-to-10 scale, the impact of the pandemic on my job has been … an 8. The impact on our students of not being in school was extremely negative.
The only silver lining was more time spent with the ones closest to us.