Beyond the Boardroom: Sprouts Art and Nature School's Caity Peterson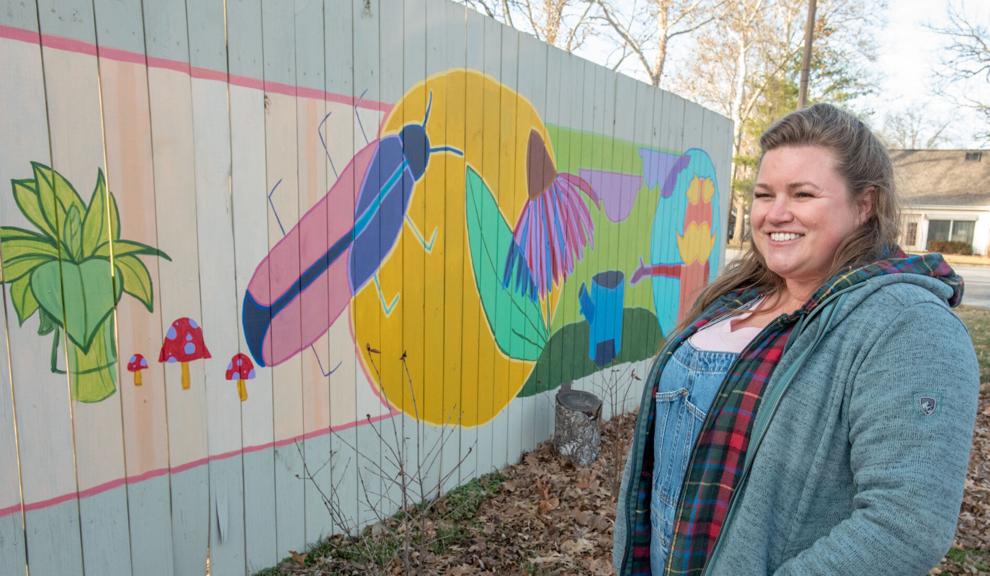 Just their luck: Outdoorsy sisters CAITY PETERSON and Ellen Saathoff's passion project — turning their daycare business into a one-of-a-kind Champaign "nature school" for children — opened its doors in January 2020.
Then, two months later, came you know what.
"Having to completely shut down in March was heartbreaking," Peterson says. "Then we had to rearrange the whole business model to work within the COVID guidelines before being allowed to operate again in June 2020."
That was then. These days, business is good at Sprouts Art and Nature School, a preschool and after-school program designed to immerse children in nature, play and being outside.
That was, after all, how the daughters of UI landscape architecture Professor Brian Deal grew up — hiking in Allerton Park, helping their grandfather plant burr oaks and being outside as often as possible.
Peterson, a mother of three and former Unit 4 kindergarten teacher, took time out to answer questions from Editor Jeff D'Alessio in the 164th installment of our weekly speed read spotlighting leaders of organizations big and small.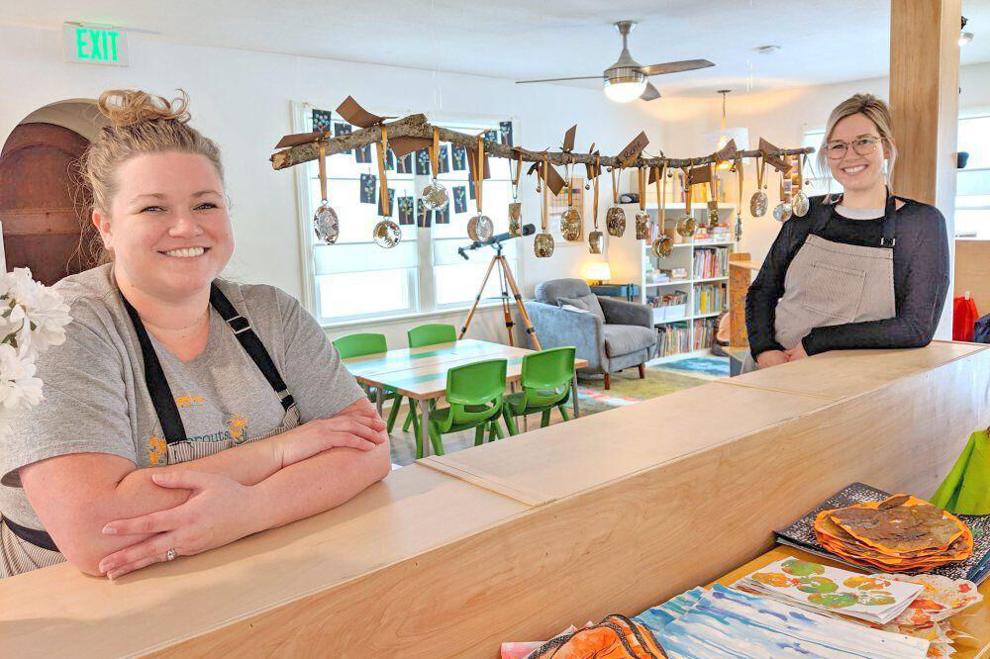 The hardest thing about being a leader is … turning off work. Ideas come to me at all hours.
When it comes to my philosophy on meetings … with only the two of us at Sprouts, it's almost like we're having meetings all day, every day.
As co-owners, we make almost every decision, big or small, jointly.
Right now, Ellen is helping me come up with these answers.
My favorite moments on the job involve … the constant evolution of this job; we are always rearranging, readjusting or recreating something at Sprouts.
Just now, we've decided to increase our accessibility by offering more preschool options for next year.
I can't live without my ... MacBook. I have a very unfortunate habit of spilling coffee on it, though.
The three adjectives I hope our Sprouts families would use to describe me are … trustworthy, consistent and knowledgeable.
As far as a professional role model goes … at my first-ever teaching job, I had the most wonderful mentor who had a profound and long-lasting impact — Sally Burgett.
She adeptly modeled how to juggle motherhood and full-time work, how and when to use patience as a management tool, and the importance of play in early childhood, among many other things.
When it comes to decorating my office walls … I don't have an official office — hence, the very important laptop and frequent spills — but all our walls at Sprouts are full of colorful art made by ourselves, our children, Sprouts children, family, friends and other small businesses.
If I could trade places for a week with any other business person in town … I'm a big fan of the Jane Addams Book Shop — and the owners.
I'd love to spend a quiet week with all those books.
I wind down after work with … family time, of course. I also really enjoy reading, painting and gardening.
Recently, I've been working on a mural on the Sprouts fence that I can hopefully continue as soon as it's a little bit warmer.
The last luxury in which I indulged was ... a new laptop — just the other day. You'll never guess what happened to the previous one.
The most beneficial college class I took was … while working on a horticulture certificate from the U of I the past few years — very slowly.
I absolutely loved taking Children & Nature with Dr. Andrea Faber Taylor — and I've loved her other classes, as well.
I'm up and at 'em every day by … 5:30 a.m.
My exercise routine consists of … playing chase, carrying children, cleaning up and gardening — mostly done while at work.
The worst job I ever had was … working at IMPE as a card swiper in college. I always hated when I had to turn people away for not bringing their ID.
Being assertive with adults is not necessarily my forte. However, that job is also where I met my husband, so it wasn't all bad.
This story contains original reporting by News-Gazette staff. If you are not a subscriber, please consider becoming one, because local journalism is only possible with your support. A subscription to The News-Gazette plays a vital role in making this reporting possible. Thank you for your support and helping us continue to connect our community.