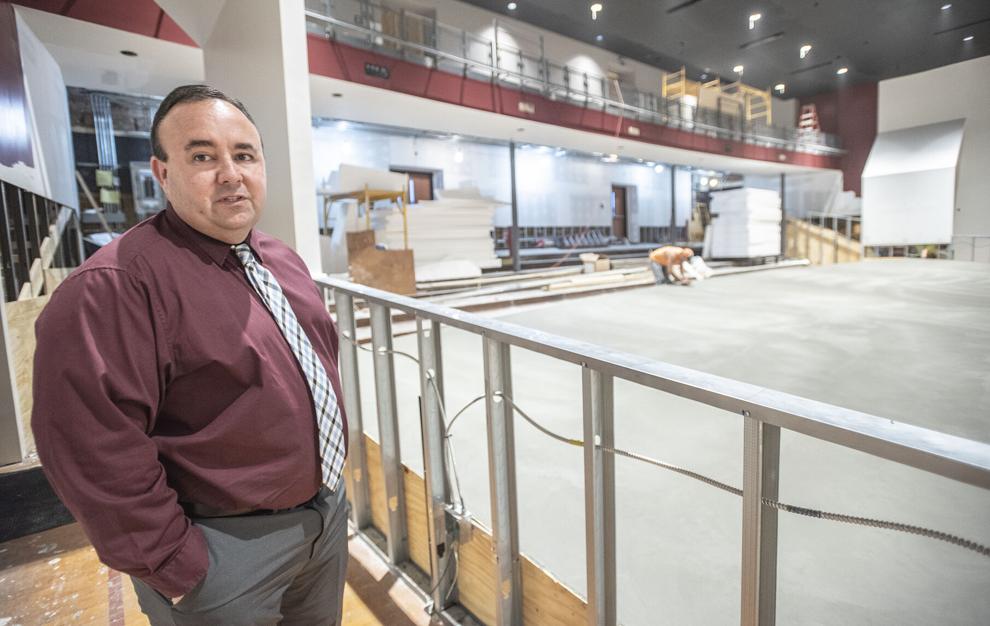 As painful as the pandemic was for educators everywhere, it produced both of BRIAN BROOKS' no-doubt-about-it favorite moments in his seven-plus years as St. Joseph-Ogden superintendent.
"Watching our students come back into the school in August of 2020 after not seeing students or staff in our building since March 13, 2020," he says, "and then seeing our staff's faces at our end-of-the-year luncheon this past May after over two years of teaching and working during a pandemic.
"They had a genuine look of accomplishment on their faces — and they should have. They accomplished a lot, all for kids, during that time. It was very satisfying to see that look of accomplishment, and I couldn't be more proud to call them my colleagues."
The Peoria-born-and-raised Brooks — whose parents still live in the house he grew up in on the west side of town — is now synonymous with St. Joseph-Ogden High. This is year 20 at the school, where he's been a business education teacher, principal, state championship-winning boys' basketball coach and, since the summer of 2015, superintendent.
The father of three (plus Hazel the golden retriever) and recipient of four college degrees took time out to answer questions from Editor Jeff D'Alessio in the 152nd installment of our weekly speed read spotlighting leaders of organizations big and small.
---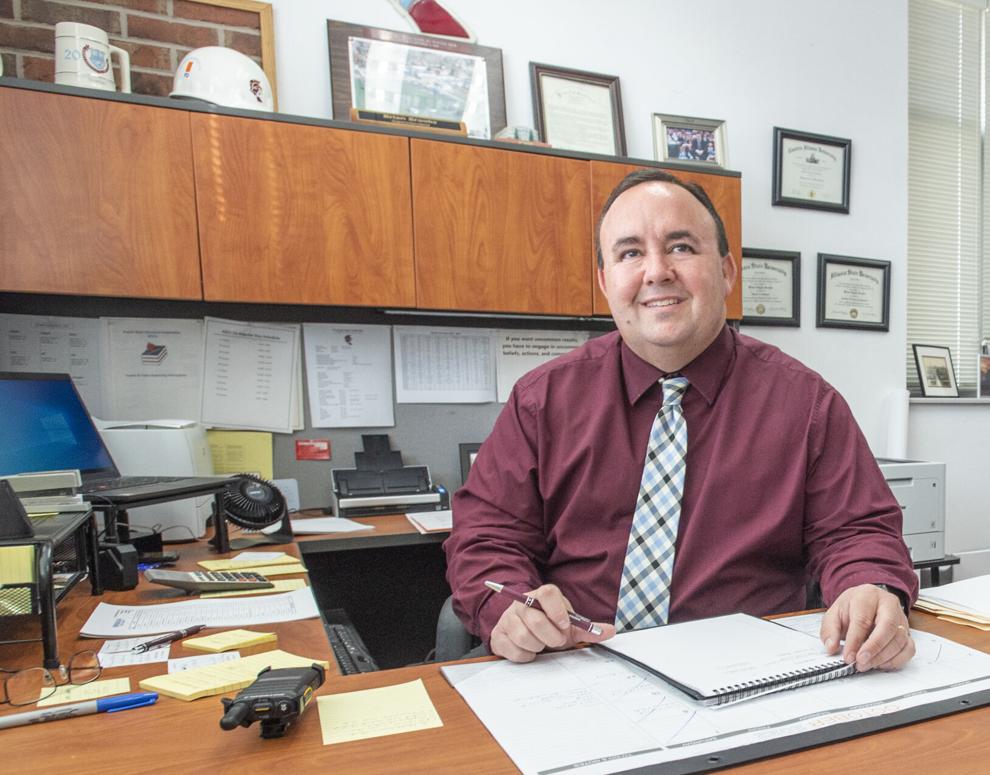 I can't live without my … family time.
I'm frugal in that … I don't buy new clothes very often, and if I do, I have to have a coupon or they have to be discounted.
My philosophy on meetings is ... only have them when necessary. Have an agenda and stick to it. Time is valuable to people and I want to respect that.
The hardest thing about being a leader is … making those tough decisions that you know you have to make, when also knowing that it may negatively impact your staff or your students in some way.
Some of those decisions may be out of your control, but it is still your responsibility to do the right thing, and then figure out how to make it work as well as possible for those impacted by it.
The three adjectives I hope my employees would use to describe me are … approachable, humble and a good listener.
On my office walls, you'll find … pictures of my family, bulletin board with staff member recognitions, SJO Spartans logo, framed News-Gazette article of our seven seniors from our basketball state championship team when I was coaching and motivational quotes/sayings.
My professional role models are … my mom and dad in general because of the work ethic example they set for me while raising two kids.
My dad, professionally related. He was an accountant at Caterpillar, Inc. His work ethic, attention to detail, his confidence while still being humble and the way he treated people within his job and outside of work all made a large impression on me as a kid and has played a big role in how I've tried to approach my professional responsibilities over the years.
Treat people the way you expect to be treated. Leadership positions are about people and relationships.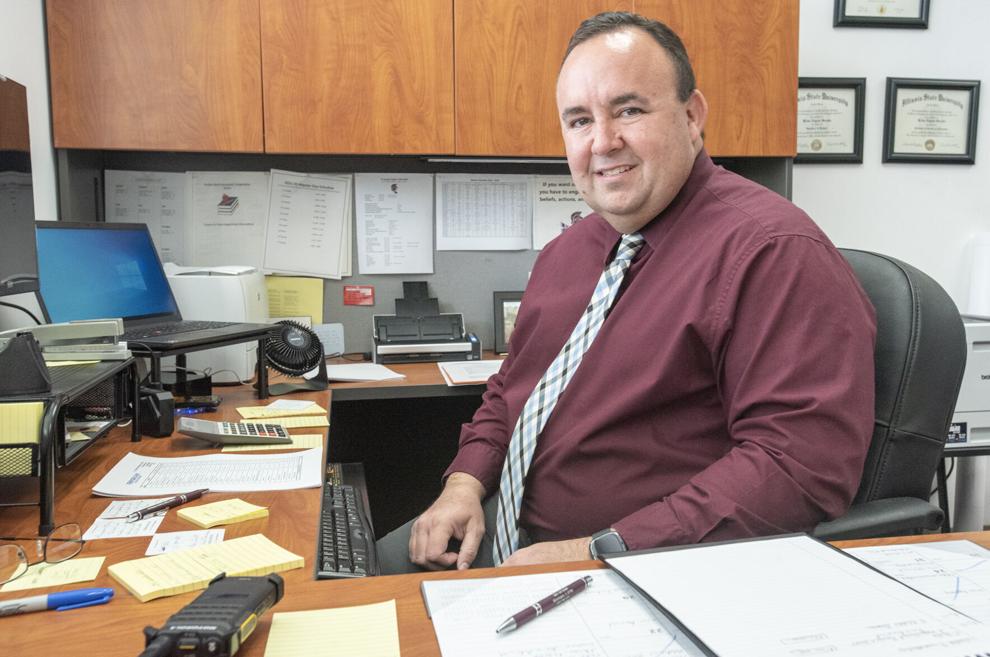 If I could trade places for a week with any other business person in town, I wouldn't mind switching with … Josh Whitman. More that I'd like to spend a day with him to learn from him than switch places with.
I really respect his leadership style. I have been extremely impressed with how he has brought pretty much all U of I head coaches and programs together. They each support one another, as do their athletes.
In addition, I know some people that work within the athletic department. The way they talk about Josh Whitman as a person behind his back is the way you hope people within your organization talk about you.
When you do things the right way, the scoreboard will take care of itself. Both in athletics and in life. And Josh Whitman is certainly proving that.
My one unbreakable rule of the workplace is … honesty.
I wind down after work by … doing anything with my kids, exercising, watching a sporting event on TV or watching a show with my wife.
As far as the last luxury in which I indulged … I don't indulge much in luxury items. We flew as a family to Florida for vacation this summer as opposed to driving, which is usually what we do to save money. I guess that counts?
The most beneficial college class I took was … my educational law classes in both my master's program at the University of Illinois Springfield, taught by Illinois Principals Association attorney Brian Schwartz, and in my specialist degree at Eastern Illinois, taught by attorney Sara Boucek.
Very important information to learn when working in school administration, and both were outstanding instructors. Very practical.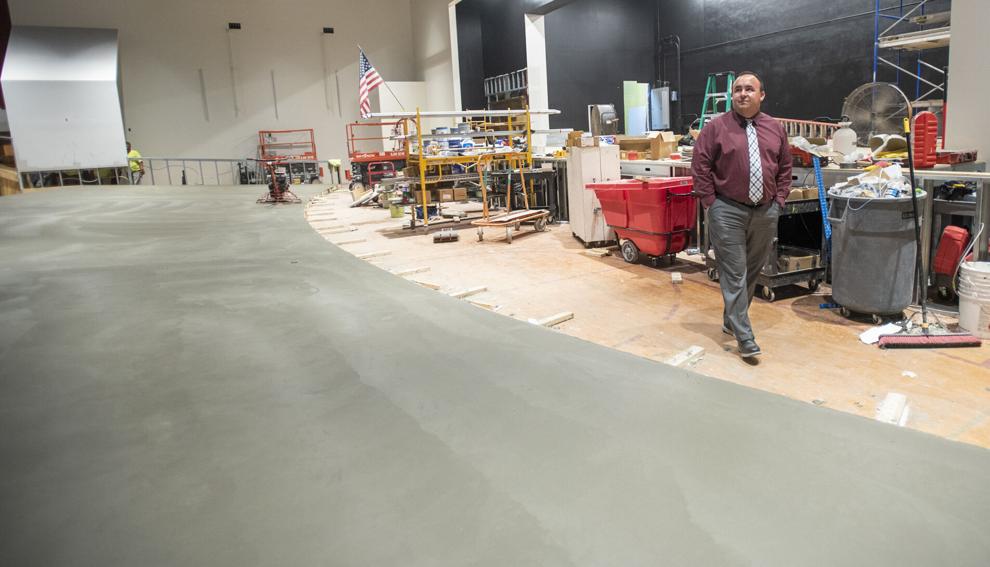 My morning alarm rings at … 6 or 6:30 depending on if I have meetings that morning. I have a bad habit of tying up loose ends and emails work-wise late at night.
My exercise routine consists of … riding the elliptical four to five times a week and trying to lift weights at least twice a week.
The worst job I ever had was … being a telemarketer for a short time in college. It motivated me to find another job very quickly.
On a 1-to-10 scale, the impact of the pandemic has been a … 10. What kids lost during that time cannot be understated, nor what some people have gone through personally.
And our society changed. We are so much more divided than we were prior to 2020. On many different issues. That is not all due to the pandemic, but things have changed over these two-and-a-half years.
Hopefully, we can figure out how to unite again as a society. Life is too short. Let's be part of the solution as opposed to part of the problem.