Big 10: Tips from the pros on how to avoid getting duped by slanted, fake (or Chambana Sun) news
Today, class, we begin a two-part lesson on media literacy — the ability to differentiate real reporting from partisan, twisted or flat-out fake news when you're reading, watching or hearing a story. Your instructors: an award-winning panel of experts in the words business, who shared with us their top tips to avoid being duped.
Know whom you can trust — and whom you can't.
Nineteen-year '60 Minutes' correspondent and former 'CBS Evening News' anchor SCOTT PELLEY, who has won a record 42 Emmys for his field work: "I tell people to look for sources who have what I call 'reputational risk.' For example, a program like '60 Minutes' or a long-established news outlet like a newspaper or wire service.
"If we get something wrong at '60 Minutes,' Hollywood makes a movie about it. If another long-established news source gets something wrong, heads roll. These are journalists and companies who care mightily about their reputations.
"I also tell people to triangulate the news. If they see something they have a question about, look at how two or three other long-trusted sources have reported the same story. It's an extra step for the reader, but it is also easier than ever before."
---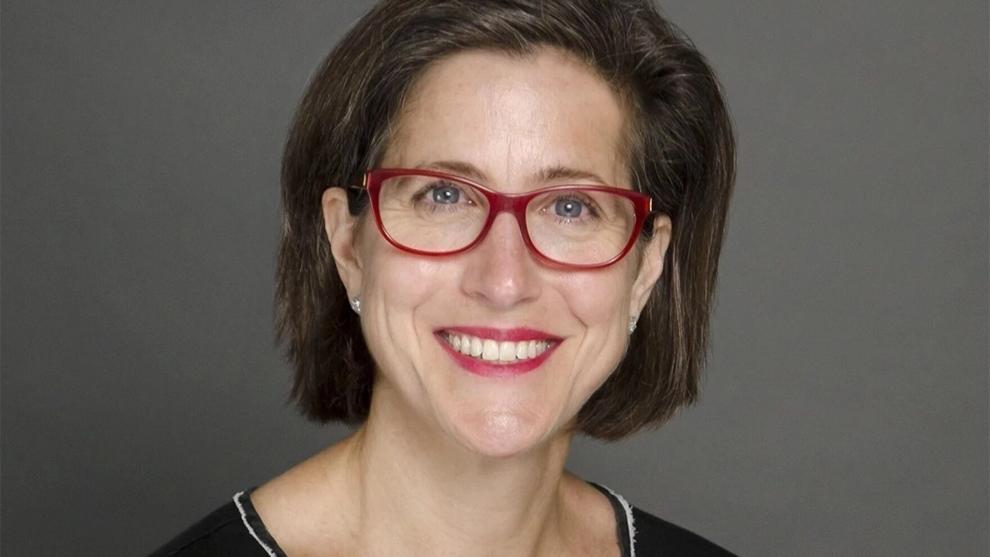 Ask yourself: 'Have I ever heard of the Chambana Sun?'
Poynter senior VP and NPR public editor KELLY McBRIDE: "The first thing I look at is the name. I have a handful of news sources that I have consumed for a long time and I know they are legit. And every news consumer needs a couple go-to sites.
"If a source is not on my short list, then I look at the title. Whenever I see a bland or generic title that sounds vaguely familiar but I can't specifically place the newsroom, I get suspicious.
"For instance, The Boston Tribune is a sneaky one. The Boston Globe is the big newspaper that serves Boston. And I know there's a second paper in Boston called the Herald. But even if I can't for sure remember the name of the second paper, I'm going to be suspicious.
"If I'm suspicious, I look at the URL, and if it looks weird because it's got extra periods in it or a .net, then I just navigate away.
"And finally, usually if I'm trying to figure out if a source is trustworthy, I do a quick lateral read of the information I am interested in. So, for instance, I recently saw a story about a kayaker that got into a big whale's mouth. (The site My Modern Met) had a story, but seemed unreliable. So I just Googled 'kayaker+whale.'
"Sure enough, CNN, Fox, The New York Times and HuffPost all had the story. So even if I don't trust some of those sources, there's no way they would all get it wrong together.
"This is harder when I'm looking for local information. But even then, you can usually find more than one source if the information is true. But if you only find one source, it's questionable."
---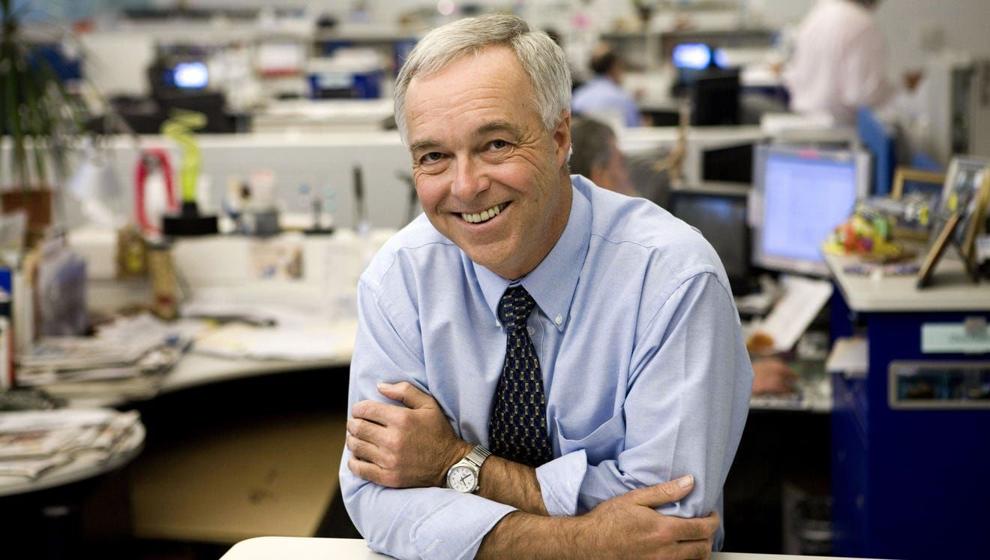 Look around: Are the ads surrounding the story familiar brands?
1978 UI Law grad and former USA Today editor KEN PAULSON, now director of the Free Speech Center at Middle Tennessee State: "One quick way to check the legitimacy of an article is to go to the site where the story originated. Do you see ads from brands you know? Advertisers like to be on sites with standards and traffic.
"That won't eliminate left-leaning or right-leaning sites, but it should weed out the fabrication. Talk is cheap; fake news sites are worthless.
"It's also a good idea to do a web search that includes the basic point of the article. If no Associated Press or known media outlet carries something similar, odds are that the story is flawed or fictional."
---
Check up on us writers.
Fake News LibGuide creator KT LOWE, an assistant librarian for instruction at Indiana University: "Authorship matters. We put trust in our media partly because we know who's writing and publishing our news. The bylines of journalists allow the average news consumer to look up their previous work and credentials.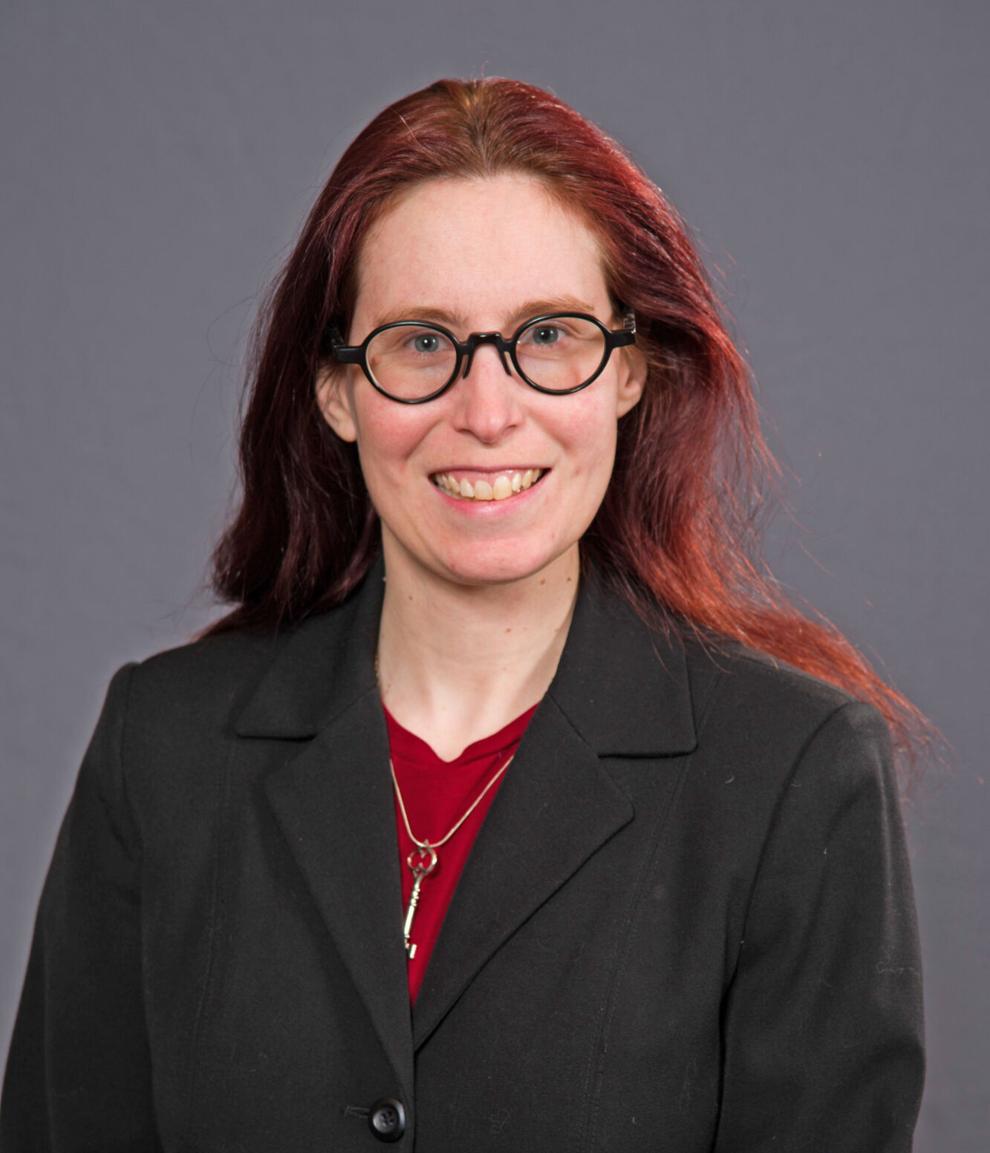 "When news organizations make their standards of ethics and retraction policies public, it shows the kinds of safeguards put in place to ensure news accuracy. If you don't know who's writing and publishing your news, you have one less tool to determine if it's real.
"I use LinkedIn to help determine credentials of individual reporters. Even though data on LinkedIn is self-reported, it's also fairly easy to double check."
---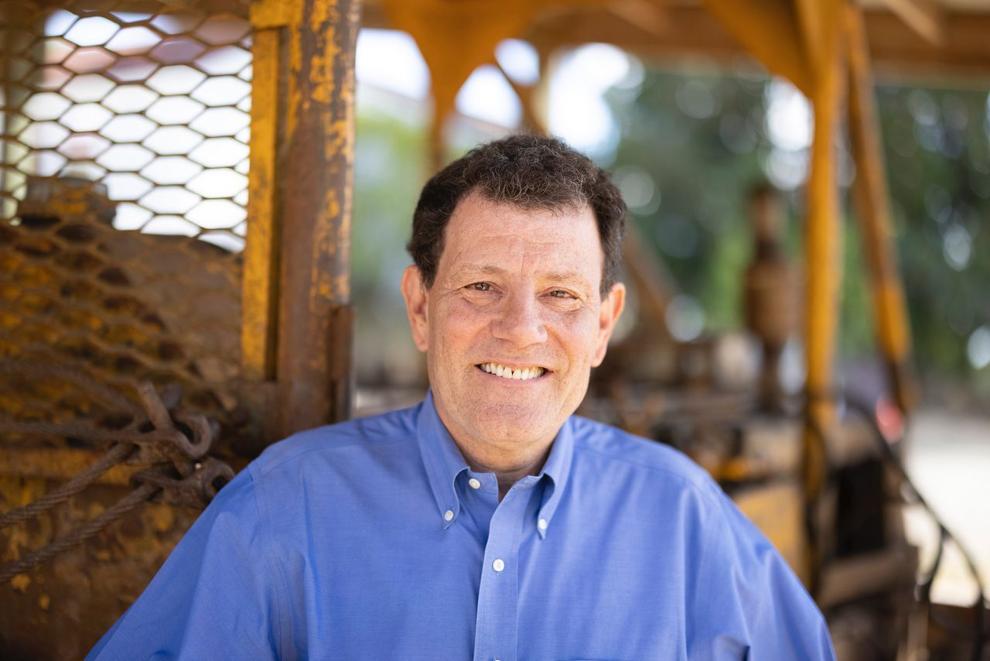 Be especially skeptical of know-it-alls.
Two-time Pulitzer Prize winner, Chicago native and New York Times columnist NICHOLAS KRISTOF: "I don't think there is any good way to tell whether someone you see on TV, or especially on social media, is credible — so I'd be a bit skeptical of everyone.
"Be particularly skeptical of people who seem too sure of themselves, too insistent that they are right and everything is black and white. And over time, cultivate and reward news sources that earn your trust by publishing information that is verified."
---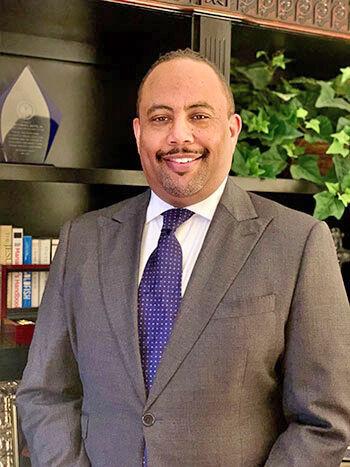 When in doubt, check a fact-checking site.
BATTINTO BATTS, dean of Arizona State University's Walter Cronkite School of Journalism and Mass Communication: "Whenever I read, hear or see something in the media that makes me skeptical, I go to sources that I find credible to confirm or refute it.
"These are sources — not going to share which they are because I don't want to imply that I am endorsing — that have proven their accuracy again and again, have demonstrated no bias and have a stated commitment to fighting misinformation and disinformation.
"As a former journalist — as if one could ever recover from the condition — I initially approach all information with a heavy dose of skepticism, asking myself if it would hurt my credibility if I passed it on to someone else.
"Verify everything before sharing with others. Check your internal bias before calling something the truth."
---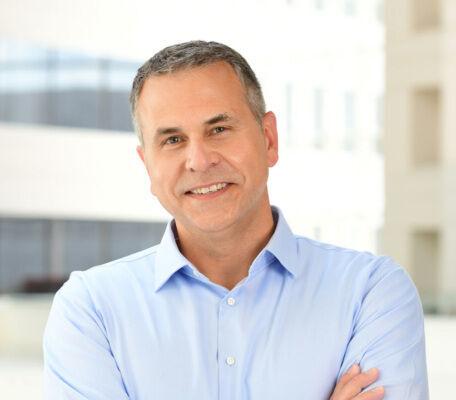 Beware of stories laced with outrage, fear and anger.
PETER ADAMS, Chicago-based senior VP of the News Literacy Project: "I think the number one thing that everyone should watch for is language and content that is designed to elicit a strong emotional reaction. Purveyors of disinformation try to capitalize on people's natural vulnerabilities by first trying to short-circuit our more critical, rational thinking processes using outrage, fear or anger — or even positive emotions like hope.
"If you look at partisan propaganda that is posing as news, you'll almost always see loaded language that is overtly persuasive. A lot of times, bias in legitimate news is in the eye of the beholder and highly debatable — but this kind of bias, especially in partisan content, is overt and inarguable.
"The other thing you can do is keep the core standards of quality journalism in mind. Again, people often don't agree on exactly what fairness and appropriate balance and good news judgment look like in practice, but news that is produced with a concern for these things — with the aspiration to responsibly and reliably inform people — stands apart from other kinds of information that have other motives."
---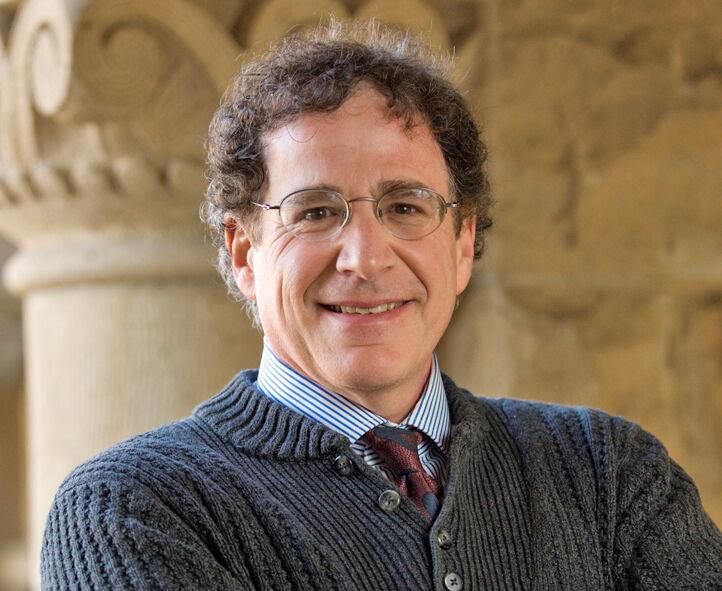 Don't be swayed by the last three letters of a website's URL.
Stanford education Professor SAM WINEBURG, whose research examines how people judge the credibility of digital content: "In national surveys we have conducted, students regularly fall for sites carrying the .org domain.
"The .org domain says nothing — absolutely nothing — about an organization's motives. The largest neo-Nazi site on the internet is a .org."
---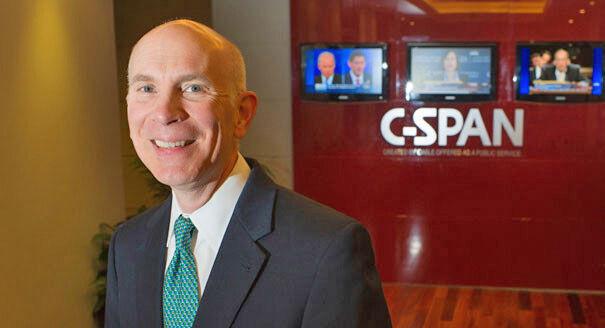 If you have the time ...
1978 UI engineering grad ROB KENNEDY, co-president and co-CEO of C-SPAN: "Personally, I use a three-step approach. First, avoid a 'filter bubble' by regularly consulting several different sources, including those with alternate takes or points of view.
"Second, seek to understand the financial or political motivation of a publisher.
"Finally, be prepared to consult primary source material to get behind the headlines. C-SPAN is one such source — shameless plug, I know — but other options include original documents such as court opinions, legislation and government websites."
---
Do some internet sleuthing.
University of Minnesota misinformation researcher EMILY VRAGA: "When something seems unbelievable — either too good or too bad to be true — it's worth verifying. A search of key terms or ideas from the content — but not the exact headline itself — can help you determine whether you are seeing it being reported by other mainstream organizations.
"You can also use Wikipedia to look for information about the individual or group sharing the information; it can alert you to partisan predispositions that may not be immediately evident in the title or on the website."
---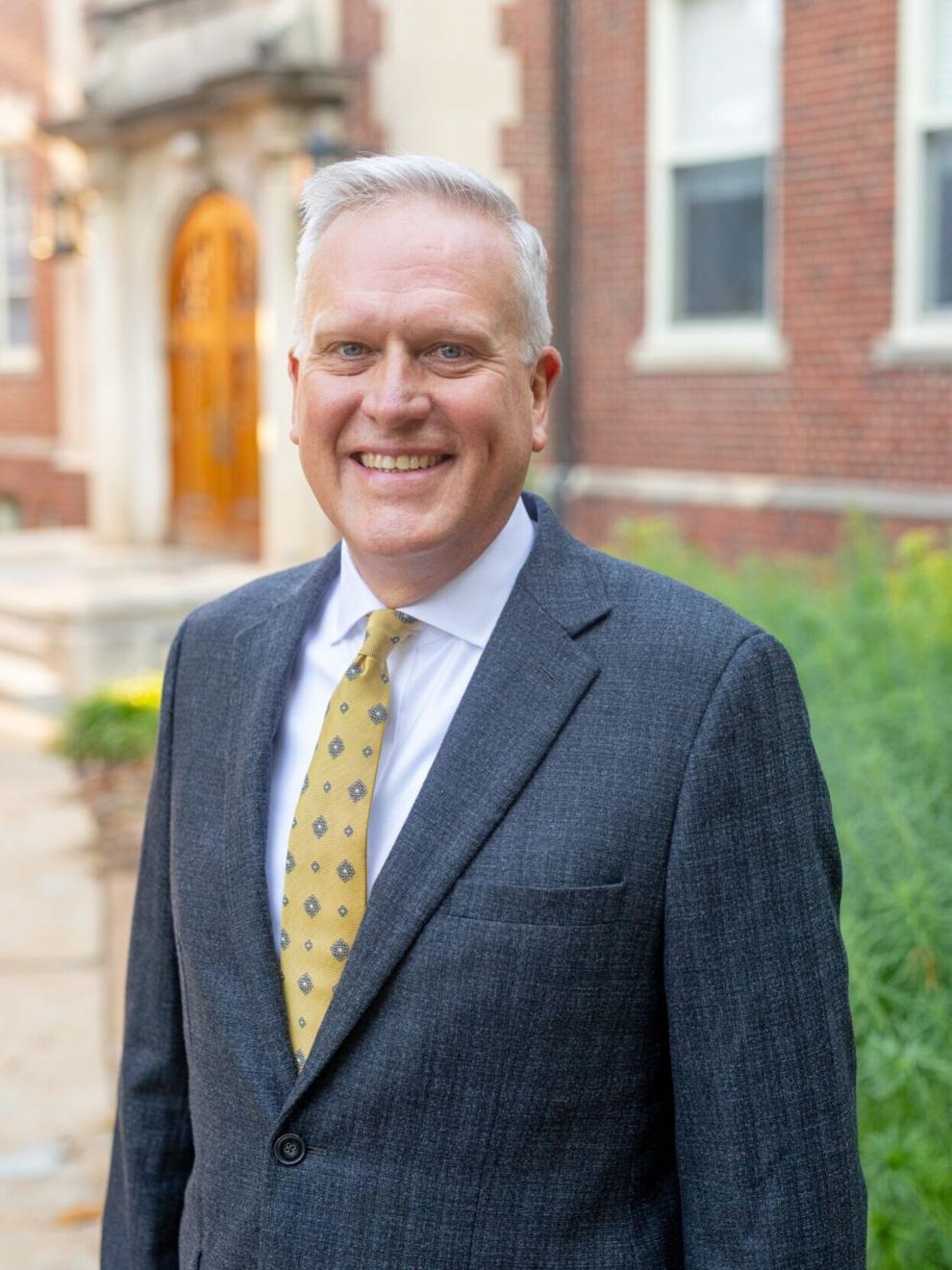 Don't share unless you're sure.
DAVID KURPIUS, dean of the University of Missouri School of Journalism: "Each of us is responsible for the quality of information we share. It is good to be skeptical and seek context.
"Hold back on trusting reports from unknown, partisan, or non-expert sources. Use sites like Snopes, PolitiFact, or a simple Google search to check information, individuals and organizations to avoid false narratives and bad actors.
"The shared trust built with friends, family and community members depends on all our efforts to get it right. If the error is from a friend, help correct the misinformation. If you find an error in a news story, contact the journalism organization, provide facts and ask for a correction.
"Quality journalism outlets will make that process easy."