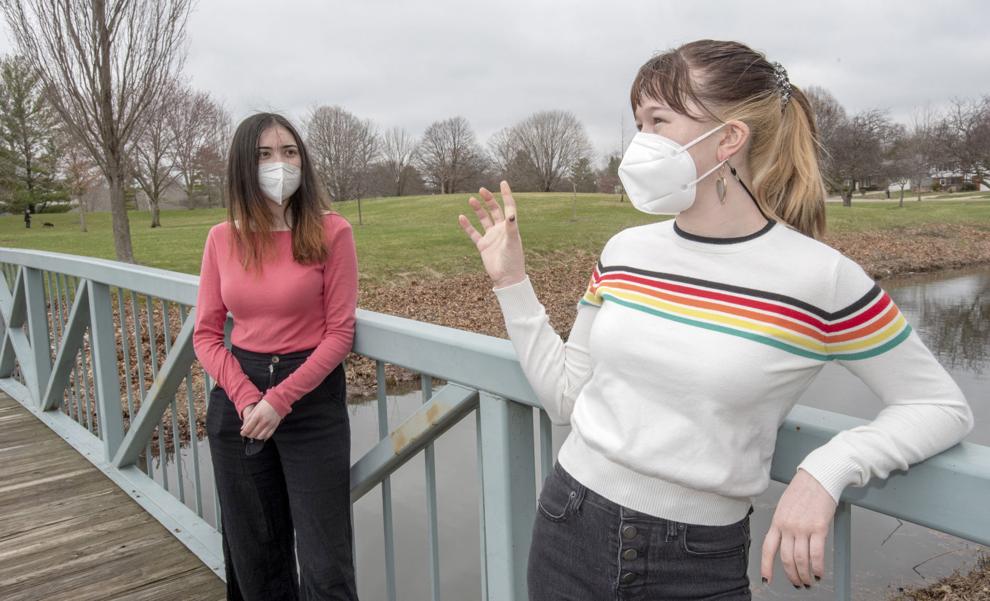 A dream started four years ago will be realized when Champaign's Academy High School graduates its first class.
The ceremony is set for 3 p.m. May 21 at Mattis Park.
"As challenging as this year's been, this has been a remarkable and historic year," Head of School John Carpenter said.
Thirteen students will receive their diplomas.
"We opened back in 2017 with nine freshmen," Carpenter said.
Like many area high schools, final plans are still being formulated. Carpenter said tickets for the inaugural graduation will be handed out to immediate family, "depending on where we are at the end of May with the pandemic."
"With the new school, we're sort of building the plane as we fly," he said.
Carpenter said the inaugural graduation will afford an opportunity "to begin and establish some traditions."
He said he has begun speaking with faculty to get input on what the ceremony should encompass.
Carpenter said Academy High is the first independent private high school in "the Champaign-Urbana region."
Administrative assistant Ekta Garg said "the administration is thrilled to see most of our Pioneer students still with us and ready to finish their high school career where they started: at Academy."
At Paxton-Buckley-Loda High School, Principal Travis Duley said after a few years of planning graduation ceremonies, "you kind of get robotic with it."
In other words, the ceremony remains largely the same, with the biggest change each year being the graduates.
That certainly won't be the case this year as PBL joins most of the high schools in the area in planning an outdoor ceremony due to the COVID-19 restrictions. For many, this will be the first outdoor ceremonies they have held.
"You're rethinking everything you've done," said Duley, in his seventh year helming the high school. "In this case, we're moving from our gym to the football field and track area.
"I think once we get out there, it's fairly simple. I think it's shifting our mindset to 'This is how we do it.'
"We want to make sure we're providing a safe environment for the kids and any guests, and also giving a graduation that's suitable."
Last year's event was a hybrid version of graduation.
The pandemic forced a switch to individual ceremonies. Graduation was split over three days. One student at a time, with a maximum of four guests, was allowed in.
As "Pomp and Circumstance" played, the student walked into the gymnasium and picked up their diploma.
This year, the 94 students scheduled to receive their diplomas will be have a little more pomp with their circumstance — albeit outdoors.
PBL's graduation is tentatively set for 7 p.m. May 28, with a rain date of 10 a.m. May 29.
Graduates will be sitting socially distanced on the track, with families sitting on the football field in socially distanced designated areas.
The number of guests each graduate will be allowed to invite has not yet been determined. Each graduate will also be provided with a photo and a video.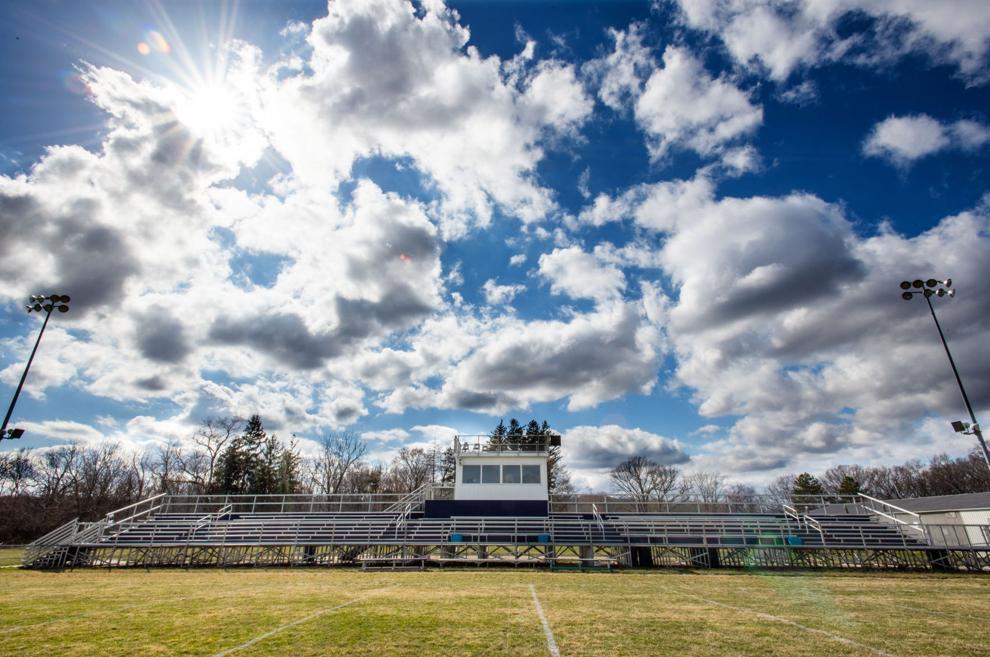 Other area schools that have responded to inquiries and their plans:
Arcola
High SchoolAn outside ceremony on the football field is being planned. Each graduate will receive eight tickets. No date has been announced.
"Remember, this is subject to change as things evolve," Superintendent Tom Mulligan said.
Arthur-Lovington-Atwood-Hamond
Early plans call for an outdoor ceremony on the football field, which will also be livestreamed and recorded at 7 p.m. May 29, with a rain date of May 30.
"We are in uncharted territory but promise to do our best to communicate as we know more," Principal Steffanie Seegmiller said.
Armstrong Township
High SchoolSuperintendent Bill Mulvaney said an in-person graduation will be held at 3 p.m. May 23.
He said it has not been determined what the logistics will be.
"Probably outside with no limits, unless it has to be moved inside, and then there would be a ticket limit," Mulvaney said.
Bement
High SchoolSuperintendent Sheila Greenwood said three plans are being considered: an in-person traditional ceremony in the gym with a limited number of tickets; an outside ceremony possibly allowing more spectators in line with COVID-19 mitigations; and individual ceremonies much like last year.
"All options will include a parade of graduates through the town of Bement," Greenwood said. "We added the parade last year, and it was a huge success."
Bismarck-Henning
High SchoolGraduation will be held at 1:30 p.m. May 23 on the football field. It has not been determined if attendance will be limited.
"In some ways, the decisions that we are making now are more difficult than a year ago," Principal Brent Rademacher said.
Cerro Gordo
High SchoolSuperintendent Brett Robinson said graduation plans are still being formulated.
"We felt fortunate to be able to hold an outdoor graduation ceremony last year and are planning to do so again this year," Robinson said.
Champaign Central and Centennial
high schoolsStacey Moore, chief communications officer for the Champaign school district, said ceremonies for both schools will be held May 25 at Tommy Stewart Field, with Central's graduation at 4 p.m. and Centennial's at 8 p.m.
The number of tickets has not been determined.
"We are very excited to offer our seniors a formal graduation ceremony," Moore said. "They have worked so hard during a school year filled with many adjustments, and our school system is proud to celebrate their achievements."
Chrisman
High SchoolA May 23 graduation is planned, but additional details are in the works. The number of tickets and capacity could change depending on state restrictions.
"We have a very small senior class this year, so we are hopeful that there will be few, if any, restrictions on number of guests each student can bring," Principal Cole Huber said.
Danville
High SchoolNo final plans have yet been made.
"It is our hope that our seniors will be able to enjoy some sort of normalcy," Superintendent Alicia Geddis said. "They can expect that no matter the conditions,
Ms. Cherry, the DHS team and I will go above and beyond to make this a joyous occasion for our students and parents."
Fisher
High SchoolAn outdoor ceremony is set for 2 p.m. May 23 at the football stadium. The ticket process is a work in progress.
"The Class of 2021 has had to give up many 'normal' activities over the past year," Superintendent Barb Thompson said, "so we want to send them off with an in-person commencement ceremony if at all possible."
Gibson City-Melvin-Sibley
An outdoor ceremony is planned for 2 p.m. May 22 on the football field, with a rain date of 2 p.m. May 23, also outside.
Each graduate will receive two to three tickets for family to sit in the bleachers while the graduates sit on the track.
"We are excited to be able to offer an in-person graduation ceremony for our students," Principal Chris Garrard said. "One way or another, we are determined to make this happen."
Heritage
High SchoolSeniors will receive their diplomas at 2 p.m. May 16. Whether the event will be indoors or outdoors has yet to be determined. A limited number of tickets will be available.
"There is much planning still to be done," Principal Corey White said.
Mahomet-Seymour
High SchoolSuperintendent Lindsey Hall said plans have not been finalized other than the date and place, which will be May 28 at the high school.
Monticello
High SchoolThree options are under consideration, including outdoors on the football field, indoors May 23 and, if guidelines for indoor events remain restricted, a limited number of graduates with a limited number of family in the gym.
"Our goal is to host an in-person graduation ceremony that honors our senior class and allows as many family members to attend within safety guidelines," Principal Adam Clapp said.
Oakwood
High SchoolGraduation will be held May 22 on the football field. No time was given. The number of tickets has not been determined.
"I am (hoping) to having a graduation that is as close to our traditional one as possible," Superintendent Timothy Lee said. "We've got a great group of seniors, and we want to honor them as best as we can."
Rantoul Township
High SchoolSuperintendent Scott Amerio said a survey has been sent out to all seniors.
"We will make a decision based on those results," he said.
Salt Fork
High SchoolAn in-person outdoor ceremony is scheduled for 5 p.m. May 30 at the football field, with a rain date of 5 p.m. May 31.
Salt Fork will abide by Vermilion County Health Department guidelines in regard to attendance.
"Our seniors have shown determination and resiliency throughout this pandemic, and the Salt Fork community is looking forward to celebrating this graduation milestone with this in person," Superintendent Phil Cox said.
St. Thomas More
High SchoolGraduation will be held at 10 a.m. May 15 in the school gym. A baccalaureate Mass will be held at 5:30 p.m. May 15 at St. Matthew Parish. Both will have limited guests.
The ceremony will be livestreamed on the school's Facebook page. Each student will receive four tickets.
"We are so happy to be able to celebrate the class of 2021 in person," said Sister M. Bridge Martin, the school's principal. "These students deserve to be celebrated, and that is what we are going to do."
Tuscola
High SchoolSuperintendent Gary Alexander said final plans have not yet been made.
An in-person ceremony will be held as long as COVID-19 guidelines allow it.
"The administration will look at all possibilities to celebrate and honor our seniors with a graduation ceremony," Alexander said.
Unity
High SchoolSuperintendent Andrew Larson said final plans have not been made, but the administration is leaning toward an in-person ceremony.
"Many details (remain) to be resolved to make that happen," Larson said.
Urbana
High SchoolPlans have not been finalized, but options are being considered.
"One of the considerations we are working through is the number of tickets and seating available since guidance on capacity limits has changed," Superintendent Jennifer Ivory-Tatum said.
Villa Grove
High SchoolGraduation will be held at 2 p.m. May 30.
Baccalaureate will be at 7 p.m. May 23.
Watseka
High SchoolGraduation is set for 6:30 p.m. May 28 on the football field. Each graduate will receive six tickets.
"It has been a unique and often challenging year, but our students, especially our seniors, have shown perseverance to achieve success," Principal Carolyn Short said. "The administration, faculty and staff are extremely excited to celebrate the graduating class of 2021."