Danville school board OKs $11.8 million bid for Bailey Academy project, $21,600 for seven digital speeding signs
DANVILLE — Add District 118 to the growing list of towns and school systems investing in digital speed display signs in an effort to crack down on lead-footed drivers.
The school board this week signed off on purchasing seven of them — for a combined $21,600 — from New York's ElanCity.
Not only will the solar-powered signs show passing vehicles' speed; they'll also display messages, such as "THANK YOU," "SLOW DOWN" and "WARNING."
Also:
— The biggest chunk of the district's COVID-19 relief funding will go toward renovating Kenneth D. Bailey Academy, with the school board this week accepting an $11,888,000 bid by AGAE Contractors of Elk Grove Village.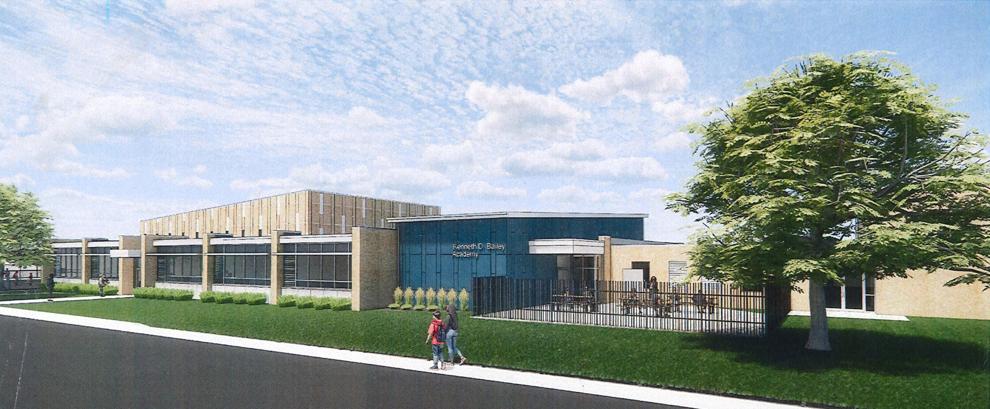 It was the low bid of four submitted and the only one from a company outside the area. The other bids:
— $11,940,000: Petry-Kuhne Construction of Champaign.
— $12,134,700: English Brothers Company of Champaign.
— $13,490,000: Schomburg & Schomburg Construction of Danville.
Plans call for adding fifth and sixth grades to what's currently a 7-12 alternative school. That means both expanding and remodeling the East Main Street building, which will add eight classrooms and a new roof, HVAV system, playground, gym, a furnished outdoor learning center and restrooms, among other features.
District buildings and grounds director Skip Truex said work will begin soon, with the hope of finishing it sometime in 2024.