Set to be honored tonight with the Champaign Urbana Schools Foundation's Local Business Community Impact Award: Smile Politely and its founder, 1997 Urbana High grad SETH FEIN, who answered a few questions from staff writer Anthony Zilis.
How would you describe your time in the Urbana school system, and how did it shape you?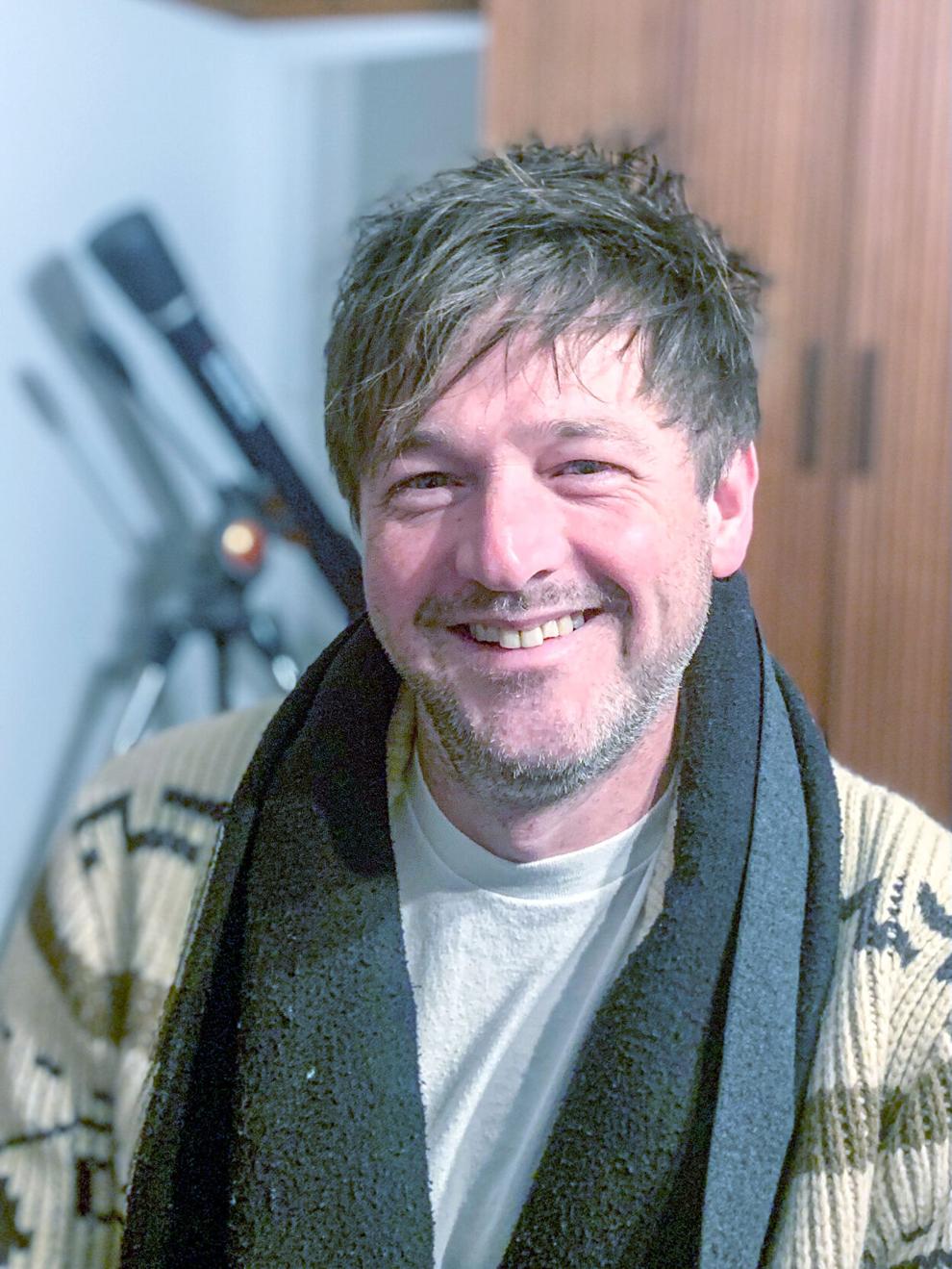 I had the benefit of going to Yankee Ridge Elementary in the 1980s, and both the principal, Millie Ransom, and school librarian, Dorothy Vickers-Shelley, were genuinely tough but kindhearted women who truly knew what it meant to show up for all of us. They expected us to behave and to learn, but to also have fun and just be kids. They both shaped me in ways that are hard to describe.
Later on, at Urbana High School, Jackie Matthews and Polly Washington did the same. And it's not as though there weren't others that took me in and held space for me — the list is long — but given the nature of our country and how we continue to claw our way into racial and gender equality year in and year out, it was a profound way to be educated, and I am appreciative of it.
As the son of a District 116 teacher, I had a robust perspective on the inner workings of how a school district functions. The bottom line is that there is a bottom line. Education in America has truly become a capitalist enterprise. Companies like Pearson and McGraw Hill spend tens of millions of dollars annually to lobby Congress, ensuring that they rake in our tax dollars for the right to test our children and sell us "updated" textbooks. All the while, the teachers make sub-optimal salaries and end up spending money out of their own pockets to just keep to their educational standards.
Locally, the administrations are held hostage by Illinois State Board of Education, which is held hostage by the federal Department of Education. It's a broken system. Everyone loses, honestly, but especially the children and teachers. It's heartbreaking.
This is why an organization like Champaign Urbana Schools Foundation is such an important one for people to consider when they are donating money or their time. The work they do is remarkable.
What made you want to stay in this community? As a high-schooler, did you think you would?
Mostly, it was about opportunity; my wife, Justine, wanted to pursue her master's in art education at the University of Illinois soon after we were married in 2008, so that made that decision for us initially. At the same time, I had started doing the Pygmalion Festival and founded Smile Politely, and before we knew it, we had integrated every part of who we are into the community, for better or worse.
In high school, my primary focus was playing in a band with my brother and sister and two of my best friends. I went to Parkland instead of Illinois State in order to be around for band practice and so that we could record and tour as much as possible, and we did.
I ended up with a bachelor's from the UI in rhetoric, but I guess looking back, I am not sure if I ever thought about it much because my parents are here, and at the time, both of my siblings were as well.
Family is everything to me.
What inspired your love for the arts?
In this case, I think it was really just a combination of my folks allowing us to fall in love with music and giving us the green light to watch MTV and listen to pop radio more than anything.
That we fell hard for new-wave bands like Tears for Fears, INXS, XTC, Peter Gabriel and that sort of sound was probably just having been raised in a Beatles-above-Stones household, if that makes sense.
When you started Pygmalion Festival, what did you envision it would be? What are your thoughts on what it has become, and what do you envision for its future?
Honestly, I just thought the community would benefit from it. In 2005, there weren't a lot of these types of events. Coachella and Bonnaroo were just a few years old. Pitchfork started that same year. Same thing with Lollapalooza planting itself in Chicago.
So, I think I just wanted to do something that would make an impact. And it has, and that means a lot to me, but says a lot about our community. 
Then, in 2013, my friend Caleb Curtiss, who is a poet, convinced me to add a literary component. That same year, Justine wanted to do a maker's fair, which we call The Made Fest. So that expanded it. Then, my current partner, Patrick Singer, opened up a lot of space for the two of us to start into things like technology, innovation, comedy, podcasts, lectures, you name it.
Now it sort of has a life of its own and changes every year. Patrick is in charge now, mostly. I still do the fundraising and put in my two cents on programming, but no one wants a dude in his 40s with two kids curating this type of event. Trust me. You just don't. 
You've taken on a lot of different ventures over the years. How do you split your time, and what are you most focused on presently?
As I stated, I'm mostly just doing fundraising for Pygmalion and selling advertising for Smile Politely, and that keeps me busy, but we recently partnered with the fellas who own Watson's Shack and Rail and we will be recreating the old Iron Post venue in downtown Urbana into something pretty special over the next year.
That will be primary for me as we start to unpack a lot of really interesting ideas about what it means for people to be together coming out of quarantine times. COVID is going to be with us forever, so we are going to have to all make smart choices about how we engage one another, and we can't just put it on Zoom and pretend like it is a healthy alternative. 
Mostly, I am trying to focus on my children these days. I basically spend every day trying to combat how they are being influenced through screens with healthy outlets like sports and reading age-appropriate classics or learning how to cook. That's a big one.
I have to get these kids making their own eggs. Stat. Poppa is tired.