If she had to single out a favorite teacher from her own youth — 'This is a tough one. I have had so many great teachers,' KATE MYERS says — the nod would go to Burton Huddleston, whom she had for fourth and fifth grade at Booker T. Washington Elementary.
'I was a wild card at that age,' she says. 'His approach to helping me learn right from wrong was restorative, not punitive. I think having a positive and trusting relationship with a teacher at that age influenced how receptive I would be to teachers for the rest of my educational experiences.'
Here's more from the Unit 4 grad-turned-Jefferson Middle School special ed teacher, The News-Gazette's 13th Teacher of the Week of the 2019-20 school year.
I find my work important because ... every child has the right to access the highest quality of education. Children depend on the educators in their lives to provide that access.
I became a teacher because ... I want to invest my time in collaborating with colleagues and families so that all students have excellent educational opportunities. I remember how it felt to have adults in my school care about my success and support me in reaching my goals. I know that what happens at school influences a child's life forever. I do my best to show students I care and to support my students' success.
My favorite lesson to teach is ... social skills. As a middle school teacher, I have many opportunities throughout the day to teach social skills. The ability to express yourself in ways others understand is crucial to one's quality of life. The lessons that emphasize communication and cooperation will hopefully provide benefits now and long into the future.
My most fulfilling moment on the job is ... seeing all the little things add up to make a big difference.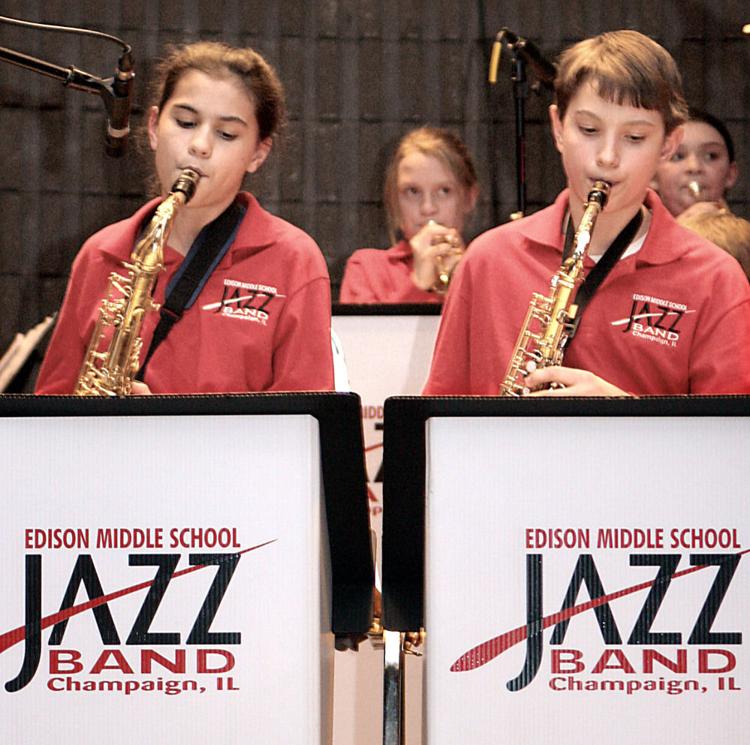 I'm also passionate about ... music. For a while, I was a music major in college. I sang with an a cappella group throughout most of my college career. I went through the Champaign Central High School music program and participated in bands and choir every year. I love performing and making music, and I love watching others do the same.
If I weren't a teacher, I would be ... a secret agent or a ghost hunter. Or maybe both.