Top of the Morning, Jan. 4, 2022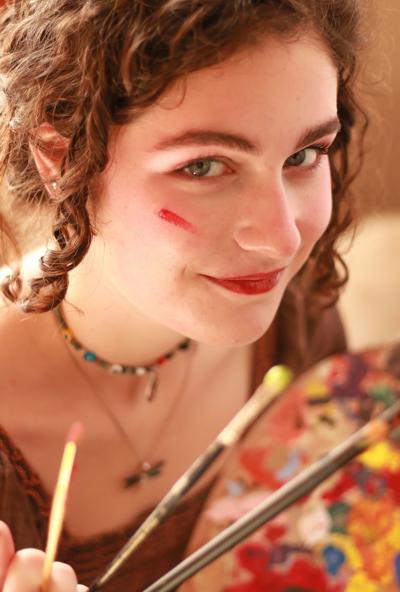 On Tuesdays, we'll introduce the talented students who make up Year 6 of High School Confidential (Fridays in The News-Gazette). Next up: Blue Ridge's Sarah Whitehouse (Instagram: @sarah._whitehouse; Snapchat: @s.whitehouse918).
Of all the challenges presented by remote learning, taking art classes ranks up there.
It's not as if Sarah Whitehouse has clay, a soldering iron or a wood-burning kit next to the laptop in her bedroom.
"The materials we need," the aspiring artist said, "aren't always available at home."
Whitehouse and her fellow Blue Ridge students are set to return to school today after a long holiday break. But with COVID-19 cases rising, she knows a return to online learning is not entirely out of the question.
A two-sport cheerleader who also plays volleyball, the 18-year-old is a member of the marching band and Key Club.
In the fall, she will attend Northern Illinois University and major in art education with plans on one day "selling my own art as well as teaching kids."
She's hoping her final semester includes prom and a graduation ceremony without pandemic restrictions. Fingers crossed.
Her high school experience, much of it in a mask, "has been crazy," she said. "I would definitely not want to have to go through this again."