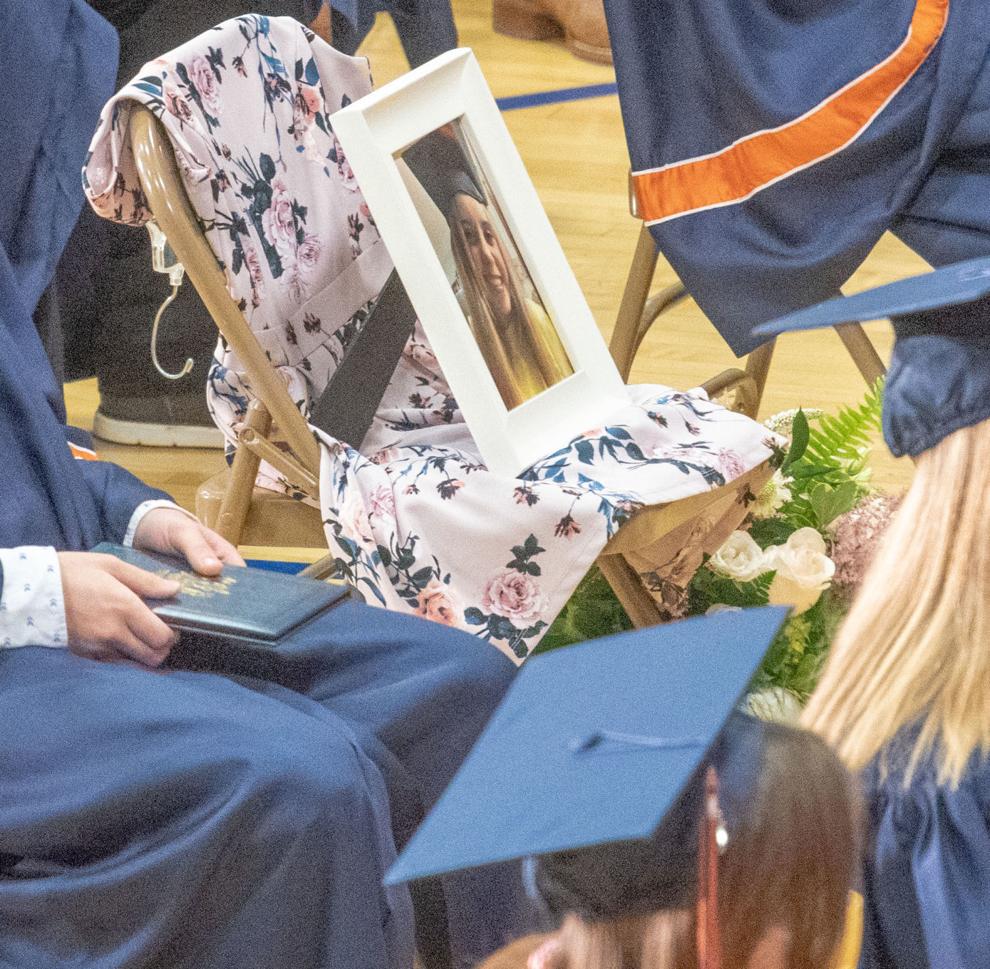 Mackenzie Byrd's presence was felt at Friday's graduation ceremonies at Mahomet-Seymour High School.
"We wanted to remember Mackenzie with her class," M-S Principal Chad Benedict said.
With the family's permission — and gratitude — the school saved a seat for Mackenzie that included a dress, portrait and flowers. "Where she would have sat with her classmates," Benedict said.
Ms. Byrd passed away at the age of 16 in 2019 after a lifelong battle with Shone's Complex, a congenital heart disease.
The family thanked M-S for "being so thoughtful in honoring and remembering our beautiful daughter." Each ceremony included a moment of silence to remember Ms. Byrd.