Top of the Morning, March 25, 2021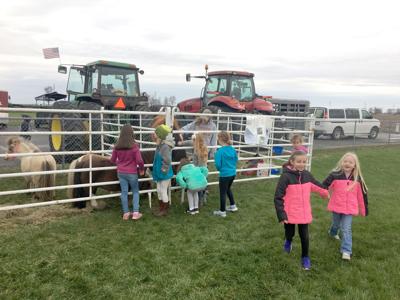 One of Unity High School's most popular attractions — the annual FFA Petting Zoo — is back on the calendar.
Usually held on school grounds where upward of 700 students stop by to climb combines and mix it up with goats, donkeys and chickens, the event will take place from 5 to 7 p.m. Wednesday near the new pavilion at East Side Park in Tolono. Everyone's invited — masks and social distancing required.
Ag teacher and longtime FFA adviser Rich McCabe said students jumped at the chance to take an after-hours petting zoo on the road. Last year's showcase was canceled due to the pandemic.
"It's a big deal to them," he said.
The lineup remains the same: farm machinery and four-legged critters. New this year: Easter eggs for the younger kids to take home.
"We wanted to change gears," McCabe said.
The FFA program at Unity is a strong one, about 70 students participating. A big part of their mission: service projects.